Hi there friends! We hope that your work from home is going great and that you have (finally) made peace with the fact that the lockdown and self-isolation are totally worth it – knowing how bad the Coronavirus is. Before the outbreak of this virus, we would hang out with a bunch of friends and then all our conversations would somehow become all work related and it was (kind of) fun to know how work places operate and how (at times) people politicize their own work place to prove a point.
In addition to doing everything else, we sure do miss how our friends would rant about a thing or two and then the rest of us would come up with ideas & suggestions to help them get out of a messy situation – like a boss. We know that all of you must be in the same boat of missing all the good and the bad times and even though, most of us are getting (a little) bored, we know that staying indoors is the best thing that we can do to be safe.
And once it is over and we hope that it is over soon, we will get back to our regular lives in a couple of weeks too so, let us stay hopeful because things will change for all of us. Talking about the work stuff and how we are trying our best to get done & over with our daily tasks without any difficulty sounds interesting but let's get real, there are a lot of other factors involved that are making sure that our work flow does not get interrupted.
We know that many organizations around the world asked their team members to take their respective Macs home along with the data that they need on a daily basis so, that they continue to work the way they were doing before the orders of the lockdown came in. This is something that could only work for the teams & organizations that had the option of taking their machines to their houses but in some countries, the governments and their law enforcement departments did not only implement lockdowns but they went ahead and also announced fines too so, that nobody even thinks of leaving their houses unless absolutely necessary.
Such strict announcements were for the countries where the virus spread like wildfire and it became a necessity to contain it and to flatten the curve without losing any more lives. For those and other countries, the workers found it hard to keep working on their personal systems for multiple reasons like shortage or low space computer machines, less powerful and / or efficient systems, and even electricity outages as well.
We have also observed that although, this is a world crisis sort of a situation where everyone was supposed to be empathetic, a few work places (as in the decision makers) and their clients do not care about how serious the situation is and how it can also take a toll on anyone's mental health (obviously because we did not see the virus coming, we never signed up for the quarantine either and team members deserve the support from their own workplaces). Working hours are not being taken into consideration as well and that means that we must be on our toes to deliver the tasks.
May be the organizations and other stakeholders do not really know how tough their team members are and how they will upgrade themselves (and their machines – if need be) to ensure that the work is being delivered. Keeping various challenges in mind, we thought to do our research on ultra-wide desktop monitors for businesses and here we are with 10 best monitors that will help you work on your day to day jobs and the best part is that you can have them delivered by placing an order online so, that is a win-win situation.
These 10 ultra-wide desktop monitors for business do not only come with a warranty for up to three years but they also happen to offer a spacious & panoramic view. In addition to that, you will also be able to enjoy a natural viewing experience that won't make your easy feel tired and eventually, you will feel even more productive.
Another reason of getting an ultra-wide desktop monitor for yourself is that you will get 2 USB-C ports which will allow you to connect to multiple devices resulting in a nice, powerful and fully packed workstation. Oh, and did we tell you that the 144Hz Refresh Rate will deliver a smooth movement eliminating blurring or ghosting which is great for fast moving content.
And that's all for today! We hope that you will find our blog helpful and will also check out the 10 best ultra-wide desktop monitors for business. If you like the blog, then do share it with your friends too and we will see you all next time with another great blog – until then stay indoors and stay safe!
1. Samsung Business CH890 Series 34 inch 3440×1440 Px Ultrawide Curved Desktop Monitor for Business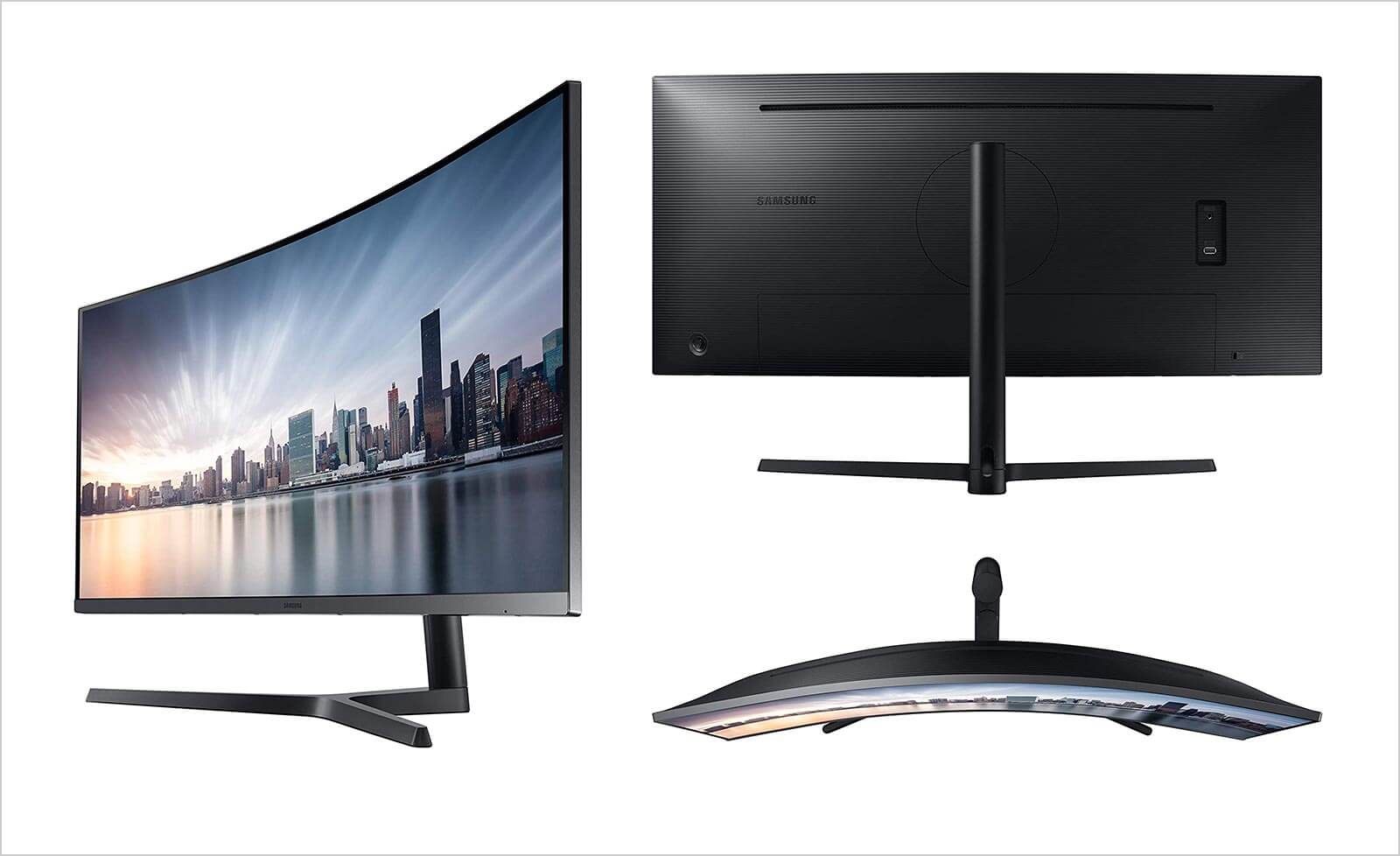 2. LG 34UM69G-B 34-Inch 21 ration 9 UltraWide IPS Monitor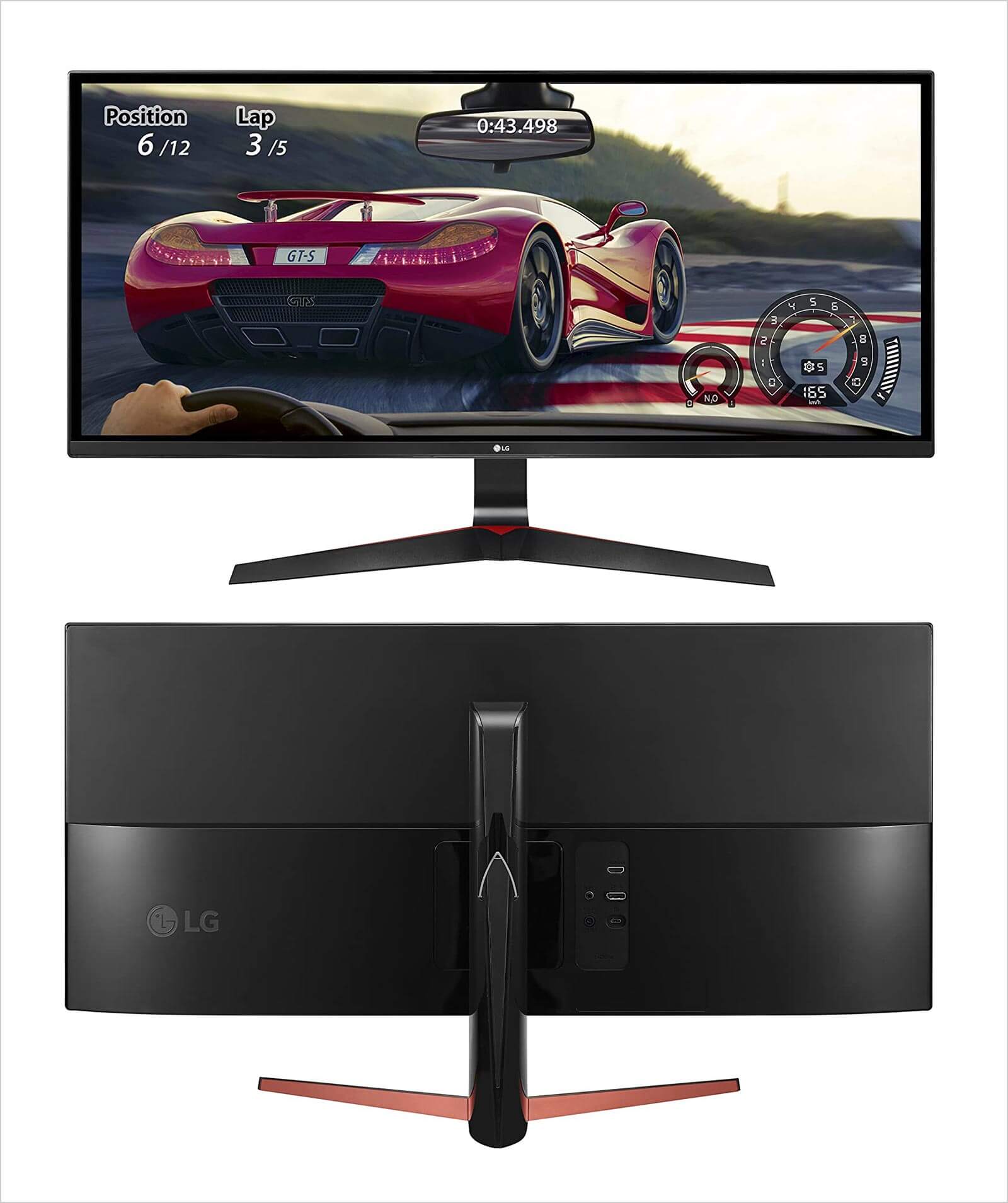 3. 
ViewSonic VG3448 34 Inch Ultra-Wide 21:9 WQHD Ergonomic Monitor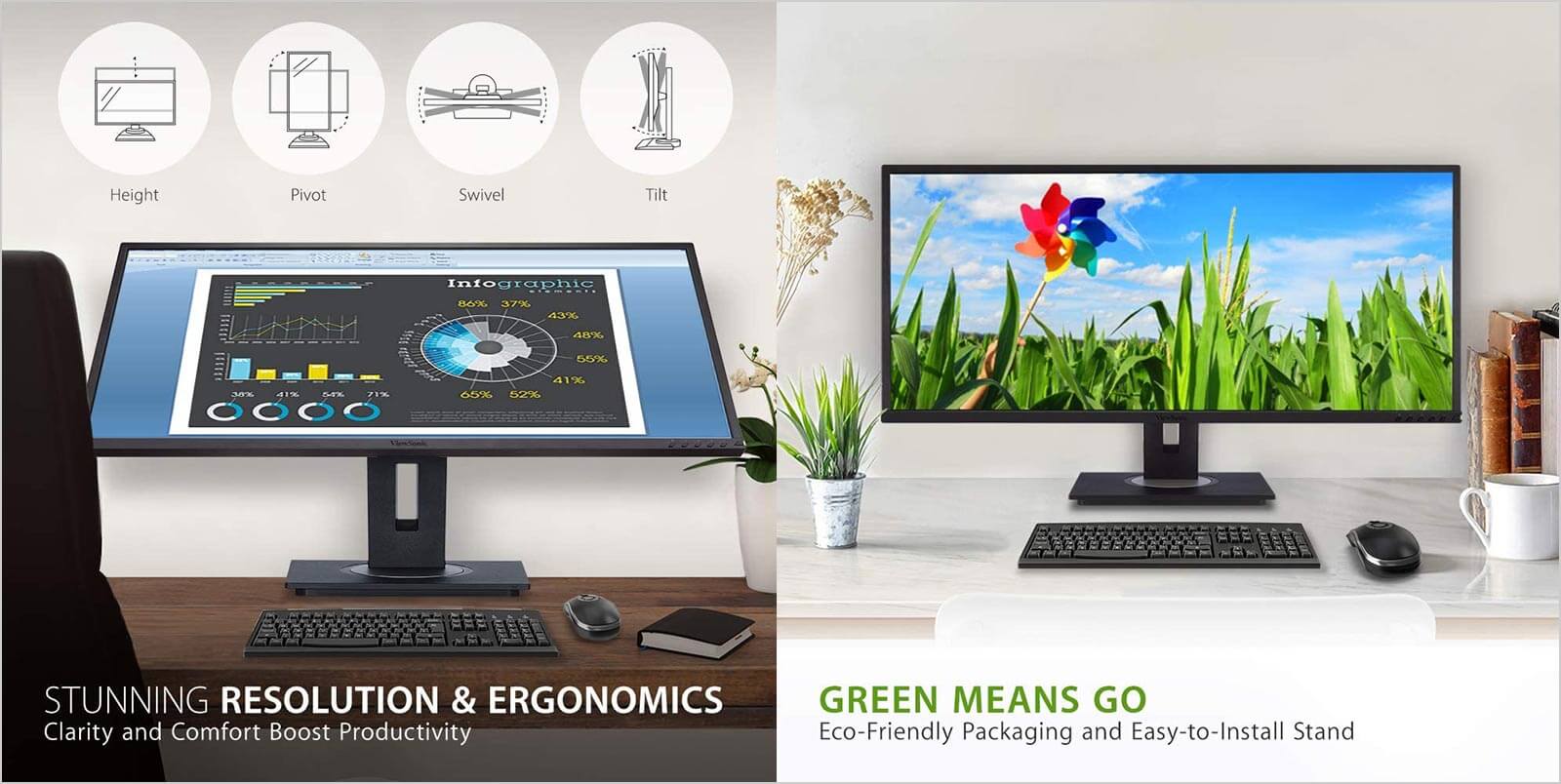 4. ASUS Designo MX299Q 29"(21:9) Monitor UWQHD (2560 x 1080) IPS DP HDMI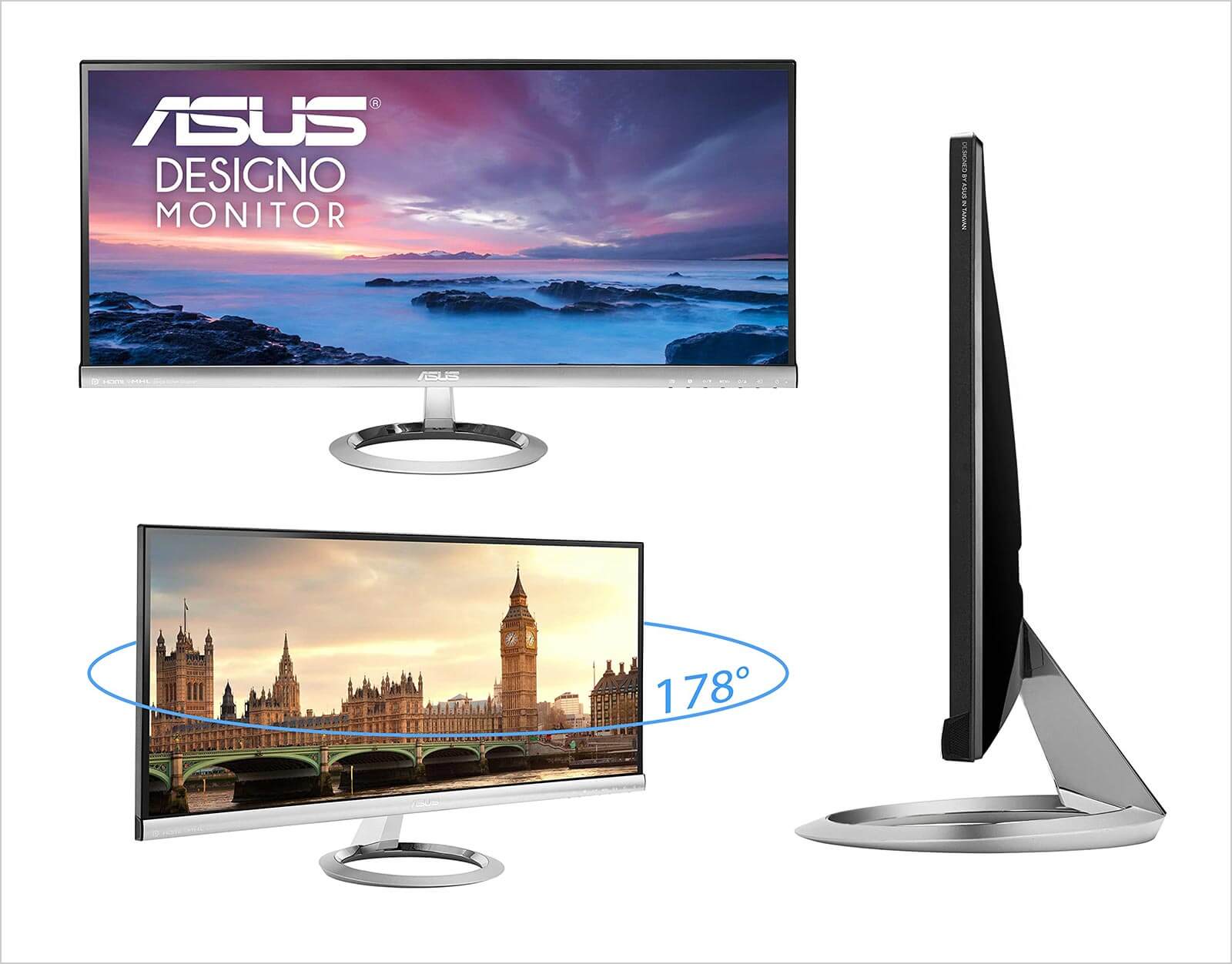 5. Dell P3418HW 34 Inches Curved Monitor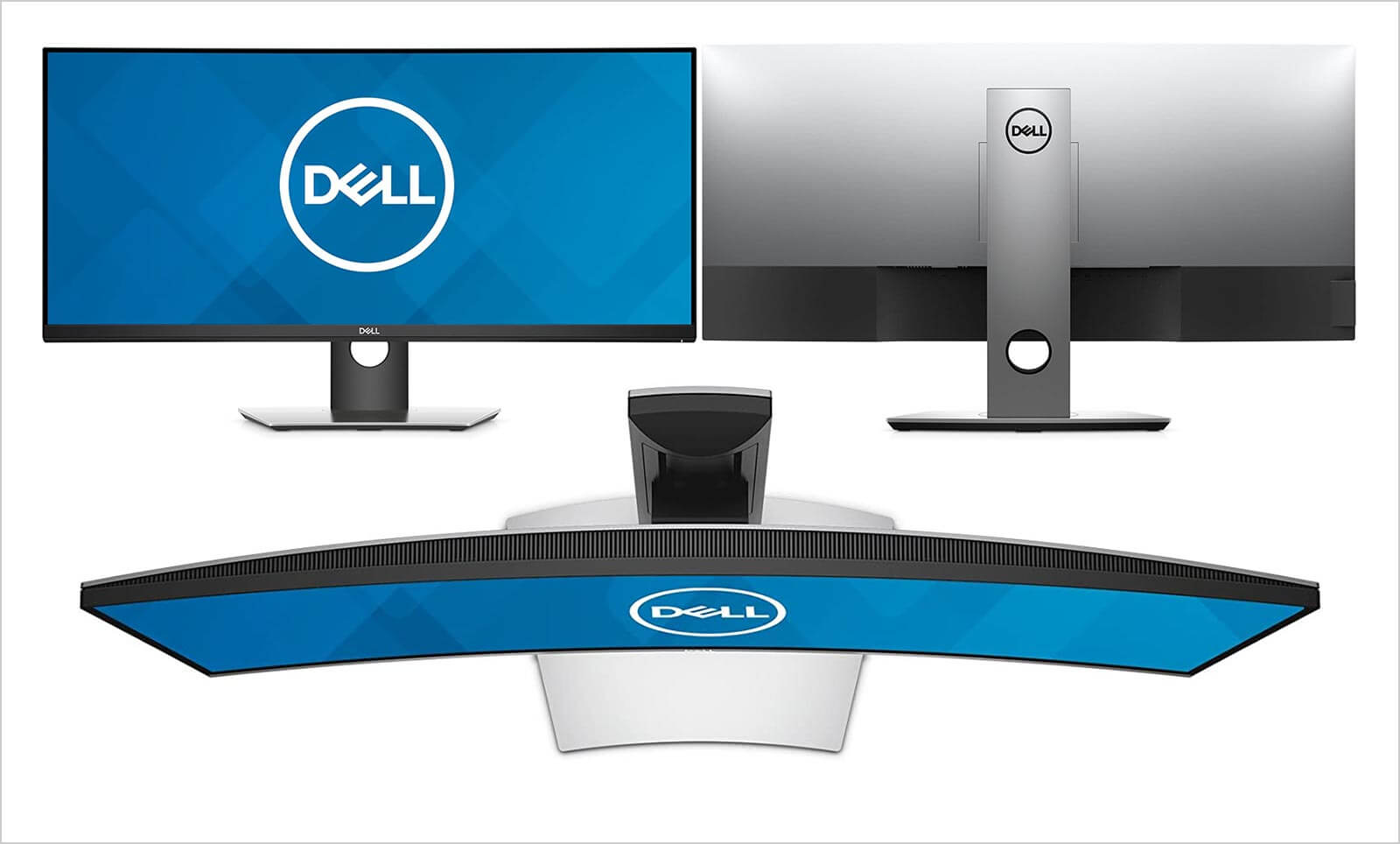 6. Sceptre C345W-2560UN 34-inch Curved Ultrawide 21:9 Super Creative LED Monitor 2560×1080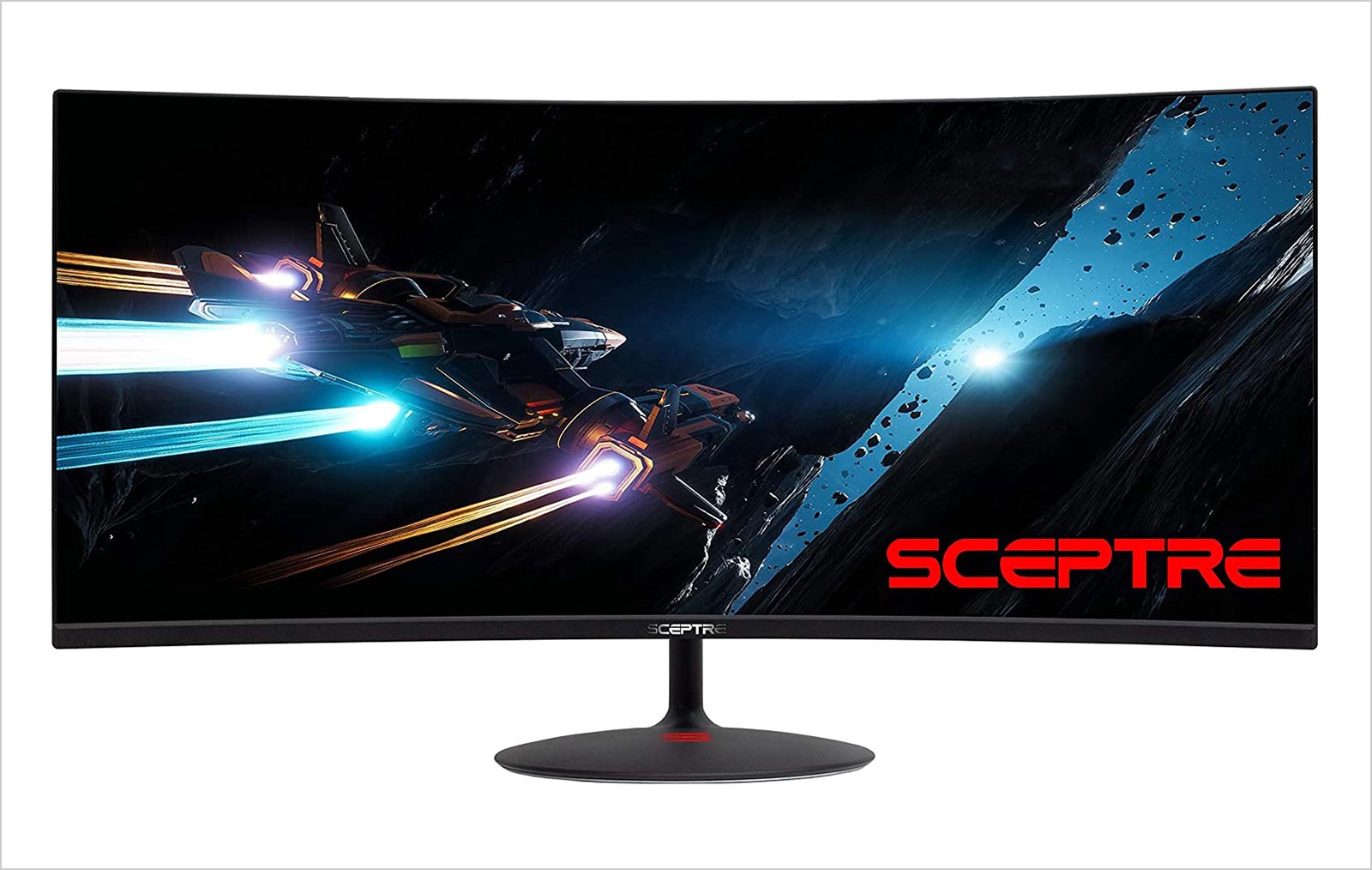 7. Asus MX34VQ Designo Curved 34" Monitor UQHD 100Hz DP HDMI Eye Care Monitor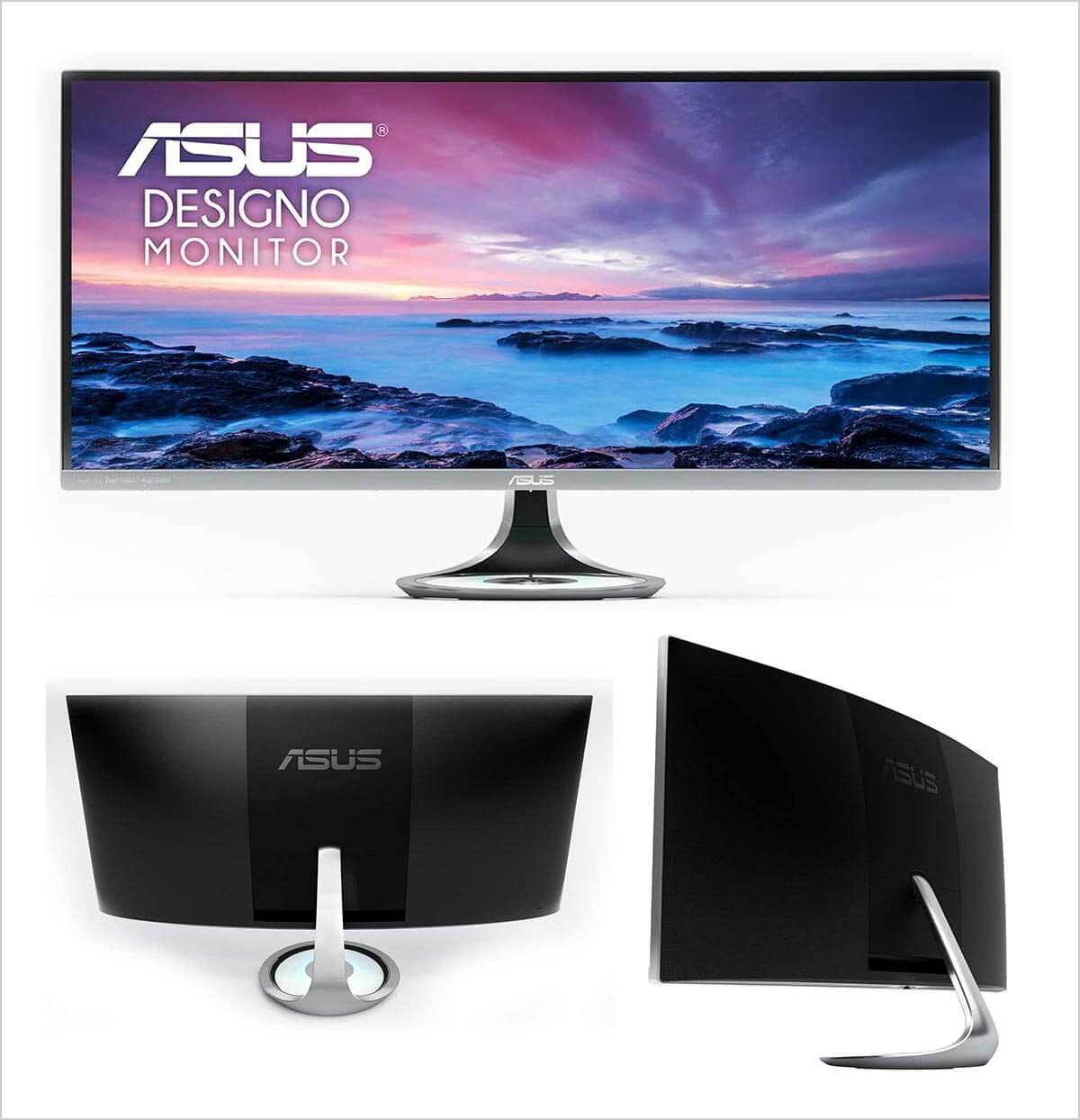 8. HP EliteDisplay 34-Inch Screen LED-Lit Monitor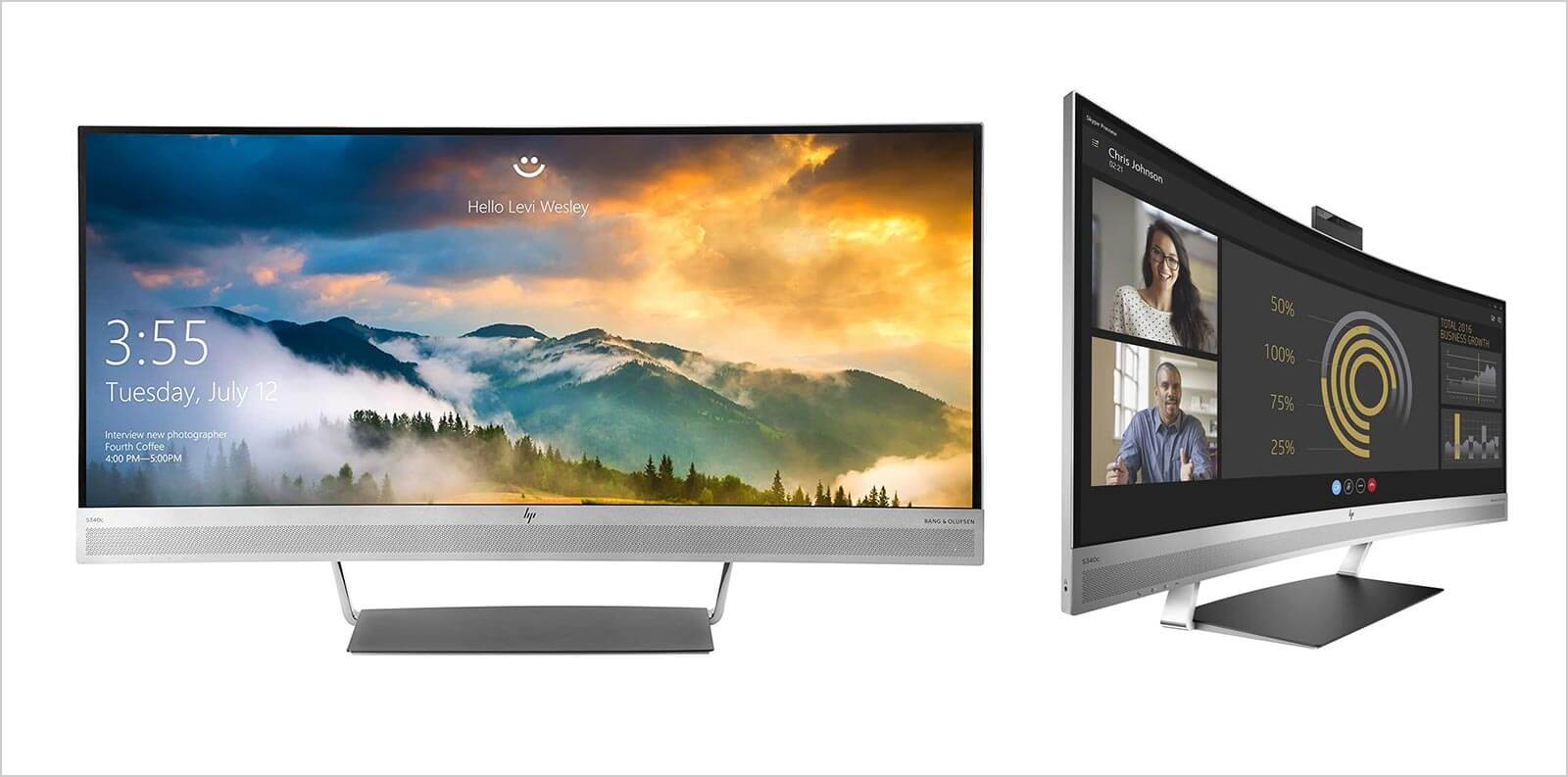 9. Deco Gear 35 Curved Ultrawide E-LED For Multimedia Business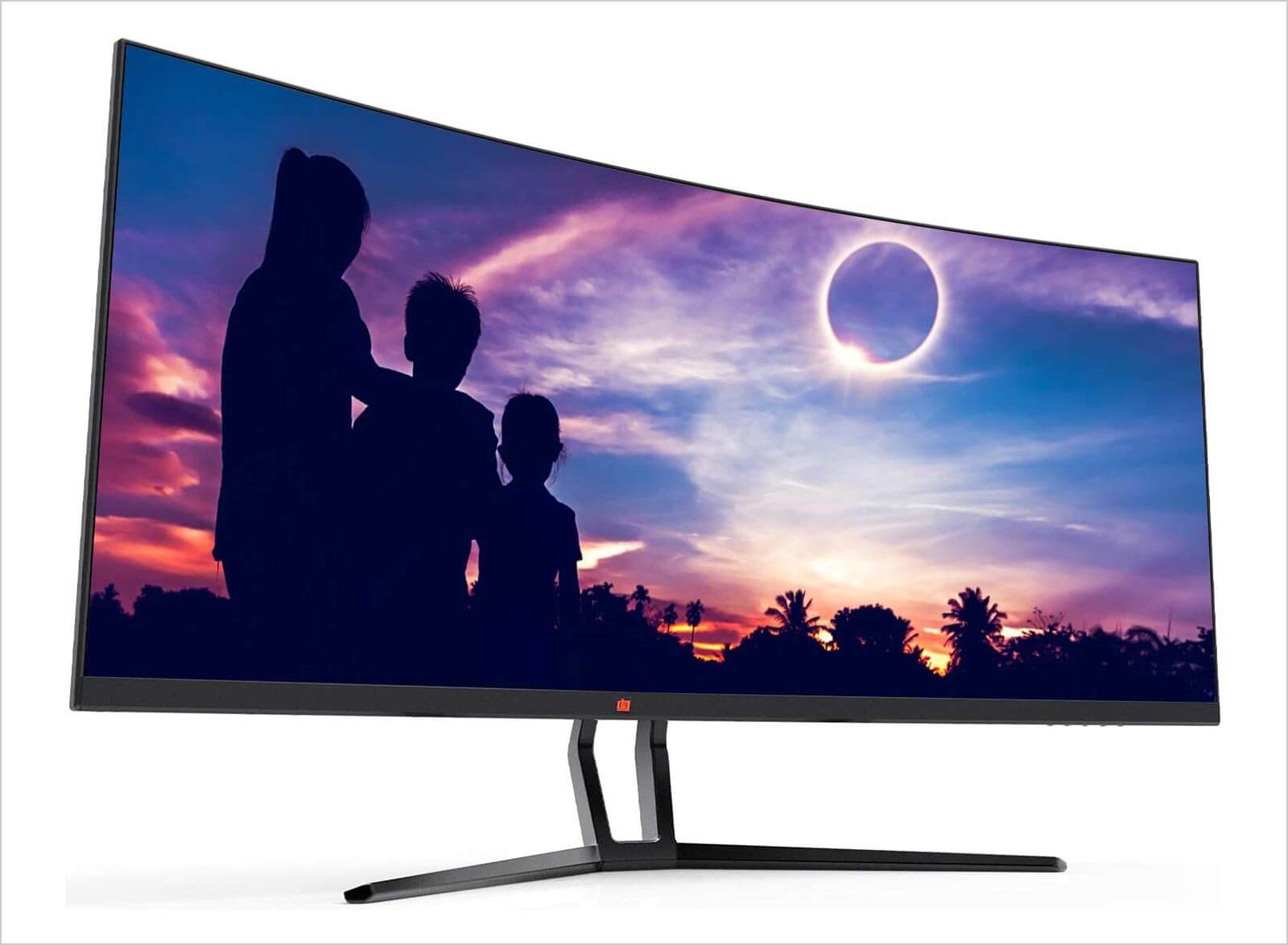 10. Alienware NEW Curved 34 Inch WQHD 3440 X 1440 120Hz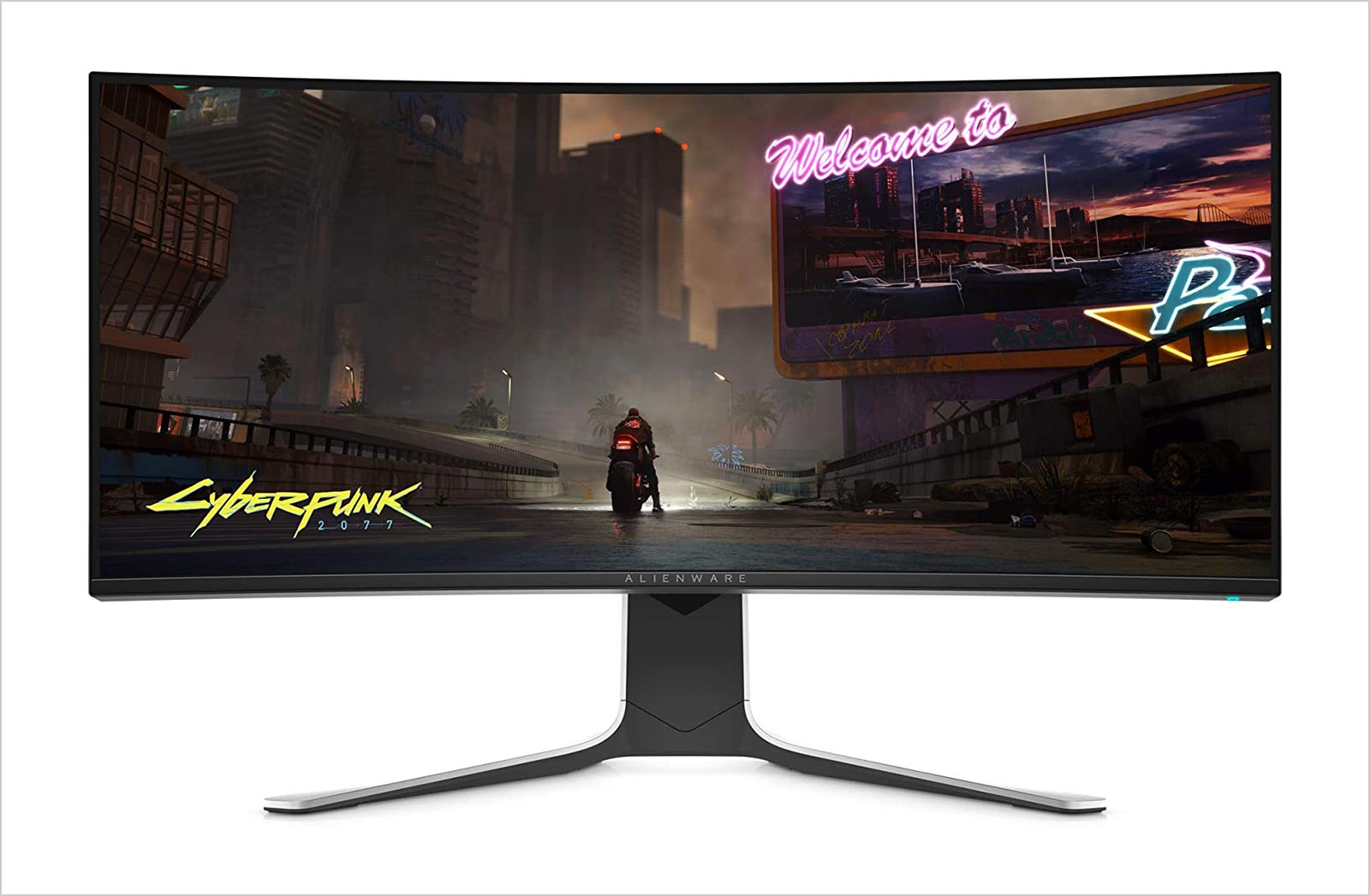 Recommended: