Hey there lovely readers! We are back with yet another amazing blog of ours and we are sure that you are going to love it mainly because of the reason that we are going to be talking about Apple's New MacBook Air and also because we know that most of you are also waiting for the lockdown / quarantine days to be over so that we can get back to our normal life and can also upgrade our gadgets too. And we hope that we get to do that super soon!
Anyways, so we are sure that you must have read that in the title of the blog that Apple's top notch new MacBook Air is available for only $999 and we think that, that is one of the best news of 2020 and we had to share with you guys. But what's so good about the MacBook Air that Apple lovers and everyone also wants to have it? Let's have a look at that and we are sure by the end of this blog, you will be convinced that it is one of the best gadgets to own!
As you all know that all the MacBook Air laptops are super light in weight which consist of a full sized keyboard, the case is made of aluminum and the thin lightweight structure makes it all worth it. The first MacBook Air was launched in 2008 with a screen size of 13.3 inch and Apple promoted it by calling it the world's thinnest notebook.
Many people around the world have different opinion regarding the MacBook Air as due to its thin structure, a number of users complained that it gets heated up pretty easily but we would like to mention it here that it is not the structure that heats up the machine but the way we use it.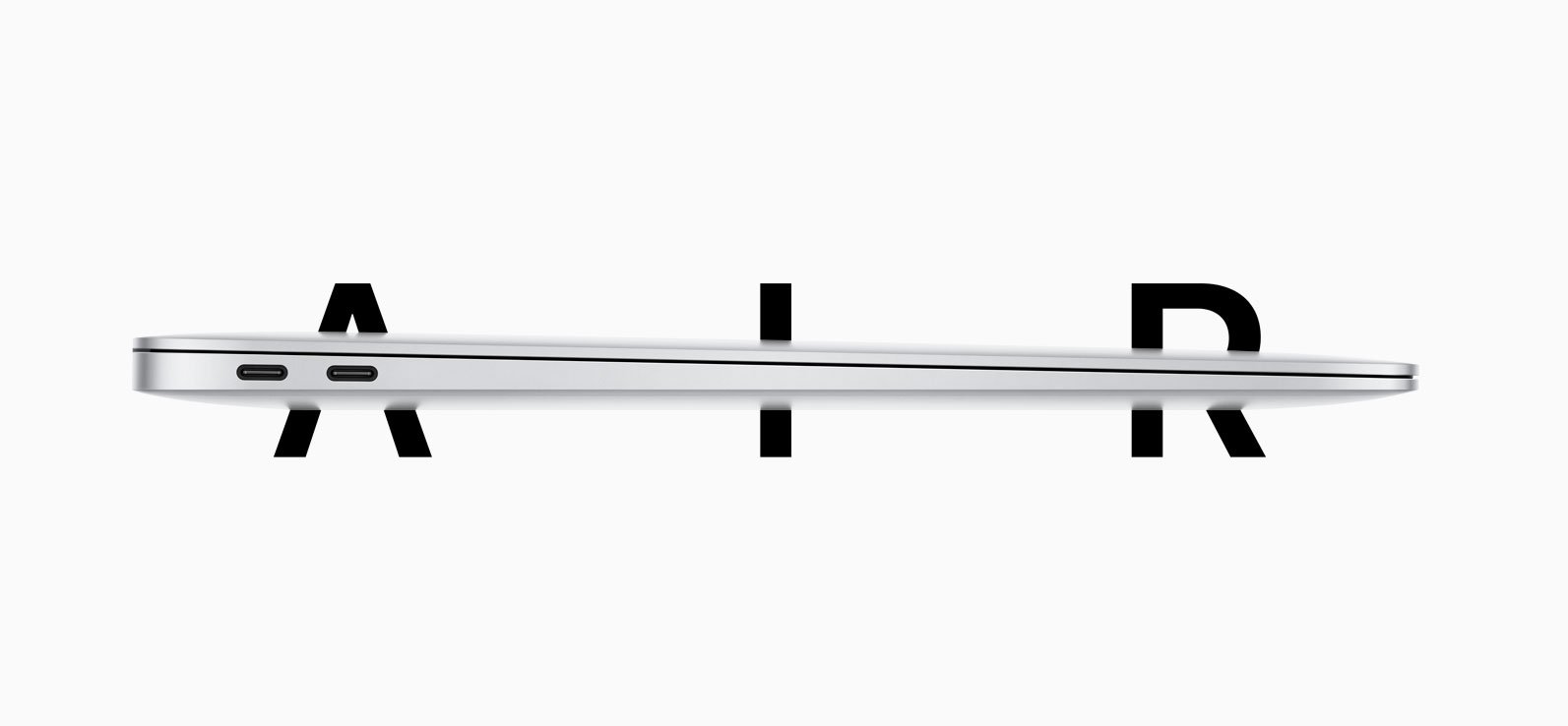 For example; whenever we use a laptop – any laptop for hours & hours on a surface that can get heated up quickly like a sofa, bed etc. then know that, that will mess up with the machine effecting the performance and your important tasks might get delayed because of that. So, it is important to use a laptop table or an adjustable stand for your laptops and MacBooks.
Recommended: Best 17 Inches Laptop Backpacks
Then of course, many companies claim to provide smooth long hours for a laptop but let's get real, by the end of the day, it is a machine and it will get heated up no matter how expensive it is and how powerful the machinery is so, it is a suggestion for each one of you to be super careful when it comes to using your gadgets.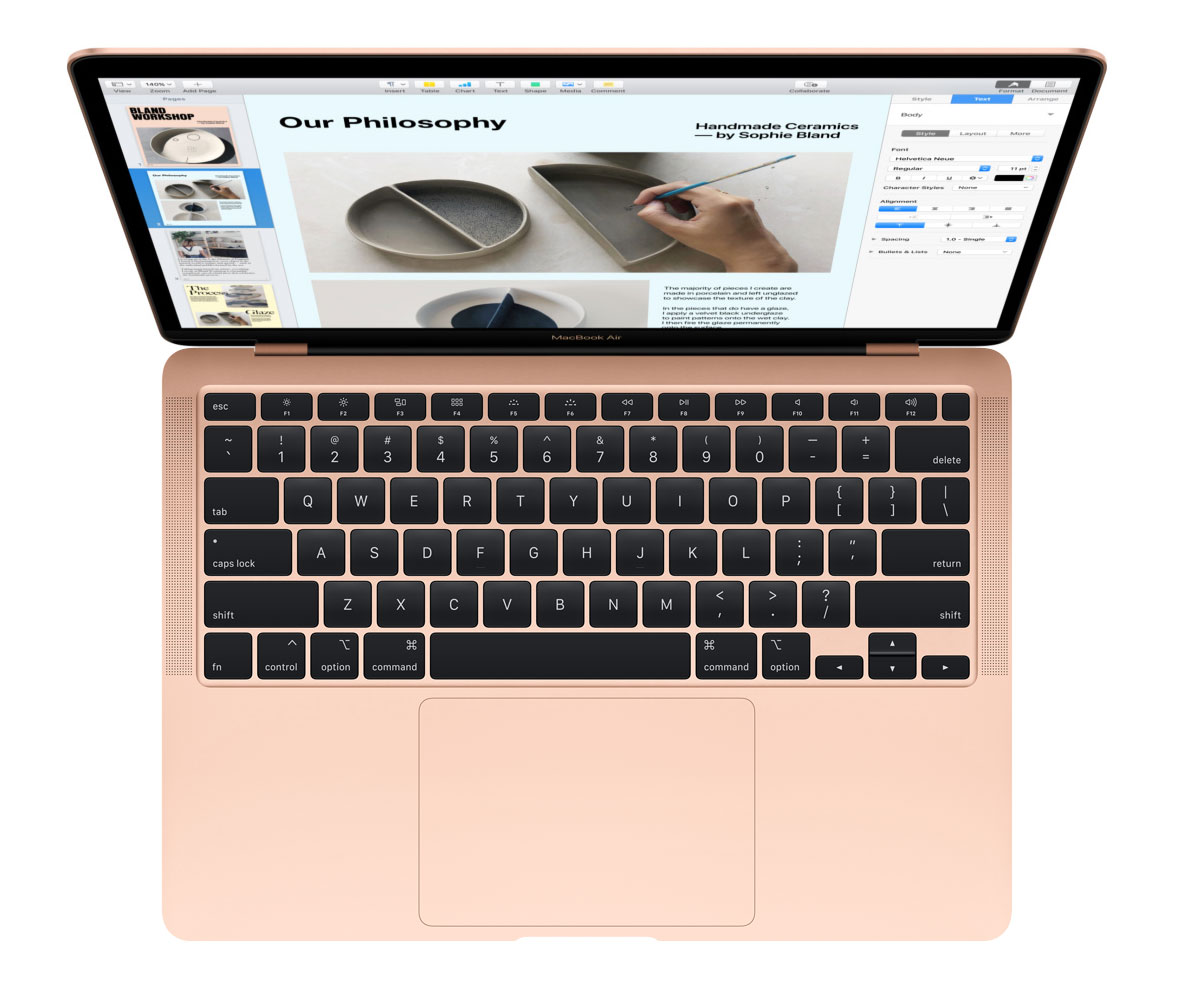 Okay let's come back to the MacBook Air now! For the 2020's edition which was launched on 18th of March, 2020, the 13 inch screen size is still there and Apple hasn't made any changes to the screen. You will also get the Retina display with True Tone, two Thunderbolt (3 ports), one T2 security chip, a Force Touch trackpad, Touch ID, and three microphones. The butterfly keyboard has been replaced by the Magic Keyboard and we are glad that Apple took that decision otherwise, many Apple users were not really happy with the old version of the keyboard.
Apple new MacBook Air is available in space gray, silver and gold colors and the storage capacity of 256 GB which is also a new thing that was introduced as the 2019's edition has 128 GB of storage and it was priced at $1,099. As long as the performance and speed of the 2020's edition is concerned, know that this MacBook Air is faster than the ones that came before this one and the credit goes to its 10th Generation Core processors and that is more than enough for any user's needs, to be honest!
Recommended: Best MacBook Stands
If you ask us, we have many different suggestions to give but we also want you all to know that it is really important for you to know that to get a gadget (be it a smartphone or a laptop or even a digital device that you can use for music & entertainment) you must also know your actual needs. Don't go for the wants here because normally we want stuff that we don't really need and that can become a problem in terms of money, usage and everything else for that matter.
Another thing which you should always tell yourself is that looks do not matter here. You want to get a MacBook, smartphone, watch etc. that can perform your tasks for you and not something pretty that doesn't have a lot of memory, starts to lag and isn't worth the money as well. So, whenever you plan on getting a new MacBook or want to upgrade your phone etc. for that matter, make sure that you have done your research and then spend your money.
That's all for today! We hope that you will find this blog interesting enough to read and to share with your loved ones too. Don't forget to share your thoughts with us in the comments section!
More Tech News & Gadgets: