Hi there, hello there! We hope that you guys are keeping safe and are also enjoying reading our blogs as well. It feels so good to know that our mock-up PSD files, design templates and creative ideas are helping you with your successful projects and campaigns and we are so excited to share a new and free mock-up PSD file with you guys today – so, let us get started!
We wanted to create something different from what we have created for the bus stop(s) and for that, we decided to work on a bus stop MUPI. Although, all of us have seen what that is but allow us to share the details that you might now know. A MUPI is an outdoor information panel that is used for advertising or public information for that matter. The origin of the word is French, and it stands for Mobilier Urbain pour l'Information.
A MUPI can literally be put near or inside a bus stop or on the pavements to promote a business and it is super effective too. But the interesting part here is that, many businesses are now working and already planning to move towards more actionable type of marketing and advertising. For example; there are MUPIs that let you interact with them. We are sure that you must have seen the ones that are giving away free face masks – you can Google them if you want to in fact, you must check them out if you still haven't. We can bet that you are going to love the idea as you would know that there are so many people who are wearing masks or cannot afford a face mask or two and such an interactive MUPI can be quite useful.
That being said, we would like to ask you guys how you take your ads? We take them seriously but right now, we want to know your process of looking at an ad (it could be anything from a TVC to a DVC to a GIF, a Facebook banner or a billboard). Usually, what happens is that an audience or an individual happen(s) to come across an advertising material, if the ad etc. is good enough to convince them to get in touch with the business, they will go to the social media platforms to like or follow the accounts so that in future, they can shop with them or share the information with the ones who might be interested in purchasing a product or taking a service.
– – – – – – – – – – – – – – – – – – – – – – – – – – – – – – – – –
Recommended:
– – – – – – – – – – – – – – – – – – – – – – – – – – – – – – – – –
The journey does not stop there as you spend on the business and then you either become a loyal customer or you say goodbye to the brand etc. depending on your personal experience. Now, we know that there are also people who do not give up right away and are willing to give another chance to the businesses especially if they have just started selling their products or providing their services. We understand and respect such attitude towards businesses because we feel that it is one of those things that can make or break them and since the entire world is facing one issue or another during these trying times, we think that is the least that we can do as consumers and customers.
Any and every marketing material that goes live and is advertised has a purpose to fulfill – although not a lot of them manage to do that (mainly because of poor creative and marketing strategies) but the ones that do, must be appreciated and one can take inspiration from them as well. Keeping that in mind, we are about to share a few effective tips with you guys that will help you create your own bus stop MUPI mock-ups in no time and we can tell that you will also be able to bag the business deal too so, keep reading the blog!
Recommended: 100+ Free Outdoor Mockups
In order to design MUPI mock-ups & designs that are relevant to the brand that you own or are working for and to also achieve your business goals, we would like to encourage you guys to sit with your team members for a brainstorming session, arrange more than one if need be so that you guys can end up having a variety of ideas to work on. Make sure that you have your objectives and goals already set for the campaigns and that you also have a design brief to follow too.
Once you have shortlisted a couple of ideas to work on, create a deck of copy, images and design elements that you will be using in the designs. By doing so, you will be making sure that when you do sit for the design process, you do not have to find things out while working on the designs and all. Also, make sure that you as well as your creative team members or the ones that are responsible for the task proofread the designs before they are shared with the clients etc.
That's all for today! We hope that out blog and free bus mock-up PSD file will help you make stunningly attractive designs for your personal & commercial projects.
Free Bus Stop MUPI Mockup PSD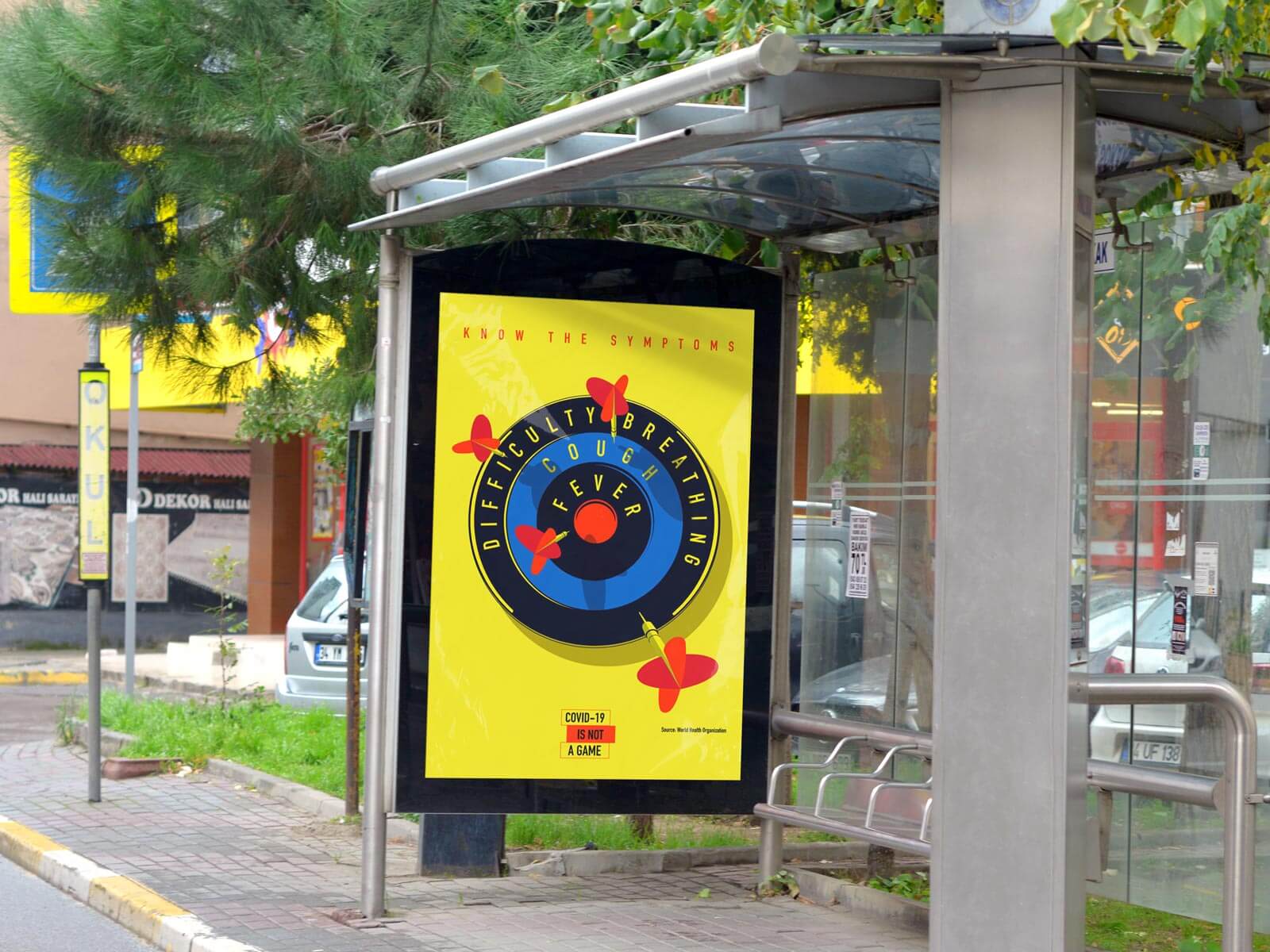 Available Format: Photoshop PSD
License: Free for personal and commercial usage
File Format: WinRAR
Mockup Resolution: 3000 x 2250 px
Note:
1. Free Mupi Mockup is allowed to share online (A Must Linkback to this page)
2. Say thanks if you like or share/tweet with your friends. That means a lot to me.
3. And don't forget to follow or subscribe to receive more high quality premium freebies & awesome articles only.
Download Mupi Mockup
More free mockups psd files: