Hi there, hello there! Today we have a very interesting topic to talk about and an even more interesting mock-up PSD file to share too but before we get started, we would like to thank you all for your overwhelming response on our previous blogs and for also sharing the content and our creative ideas with your family members, your friends as well as with your colleagues. We are truly honored to have readers & supporters like you, and we would love to see your comments in the future as well.
As you guys would know that there are multiple types of marketing and advertising techniques and mediums that are used. Businesses usually pick and choose the ones they think are the best options for their brands etc. or they like to be everywhere but like subtly so that they can reach anyone and everyone through effective planning and strategies. We personally believe that the strategies that work for a certain business becomes their version of truth and something that they can stand with in years to come too and honestly, as long as it is working well for them, they really do not have to change it.
For the most part; many businesses took their time to understand how important it is to be available and accessible when it comes to their customers and consumers. Many learned their mistake of not being on digital & social media platforms during the lockdowns when they had to close their outlets and stores and online buying became a huge thing. But what we are going to talk about today has nothing to do with being available online (or maybe it does have something to with that and we will get there) as we are going to be talking about vehicle branding and how you must consider it for your businesses.
Anything and everything that goes live in the context of marketing and advertising leaves and impact on the person who looks at it, goes through it or stops and reads it and then also take an action to get in touch with the one who is selling that thing or offering excellent services for something. The main purpose to fulfill is to make sure that your potential customers are sold even before they step inside your shops etc. or make a payment. You can do it if you know how to market your business well.
Recommended: 60+ Best Signage mockups
Vehicle branding is one of the most interesting and useful mediums to market your business and advertise it also because to be honest, there is only one upfront cost – when you are getting the vehicle branded and then it will work for you till the vehicle gets rebranded for something else because otherwise your message(s) will stay on it (like forever). We absolutely love the idea of vehicle branding and we would encourage you all to consider it for one of your campaigns this year too. Oh, and there is more to it so keep on reading the blog to know about it!
All marketing and advertising campaigns become a success when you integrate them within the mediums that you are on so that your audience knows that they can reach out to you if one of the platforms is too hard to get to you. So, while you get the London buses branded for your upcoming promotional campaigns, make sure that you also connect them with your social media platforms as well so that your existing and potential customers can make their move.
Now, let's come to the branding of the London bus vehicle – the actual point of the conversation as well as the starting point of your next hit campaigns too! Branding vehicles is fun but at times, it can go wrong due to a simple mistake of not creating mock-ups for that like the doors and the windows mess up with the design when they are opened. Characters, messages and contact information gets misplaced. And there are chances that your message won't even get through it.
In order to make sure that whatever you get designed for the branding of the London bus or any other vehicle for that matter, always make sure to create mock-up PSD files so that you know what will happen to your designs if the driver opens and closes the doors etc. Another important thing to pay attention to is the quality of the wrap and sticker that will be used for the branding. Make sure to spend enough money on your vehicle branding so that it does not get torn or damaged due to bad weather conditions.
And that's all for today! We hope that our blog and free London bus vehicle branding mock-up PSD file will help you create your own designs in no time. Feel free to share how it went for you in the comments section down below and while you are at it, don't forget to pass the blog on.
Free London Bus Vehicle Branding Mockup PSD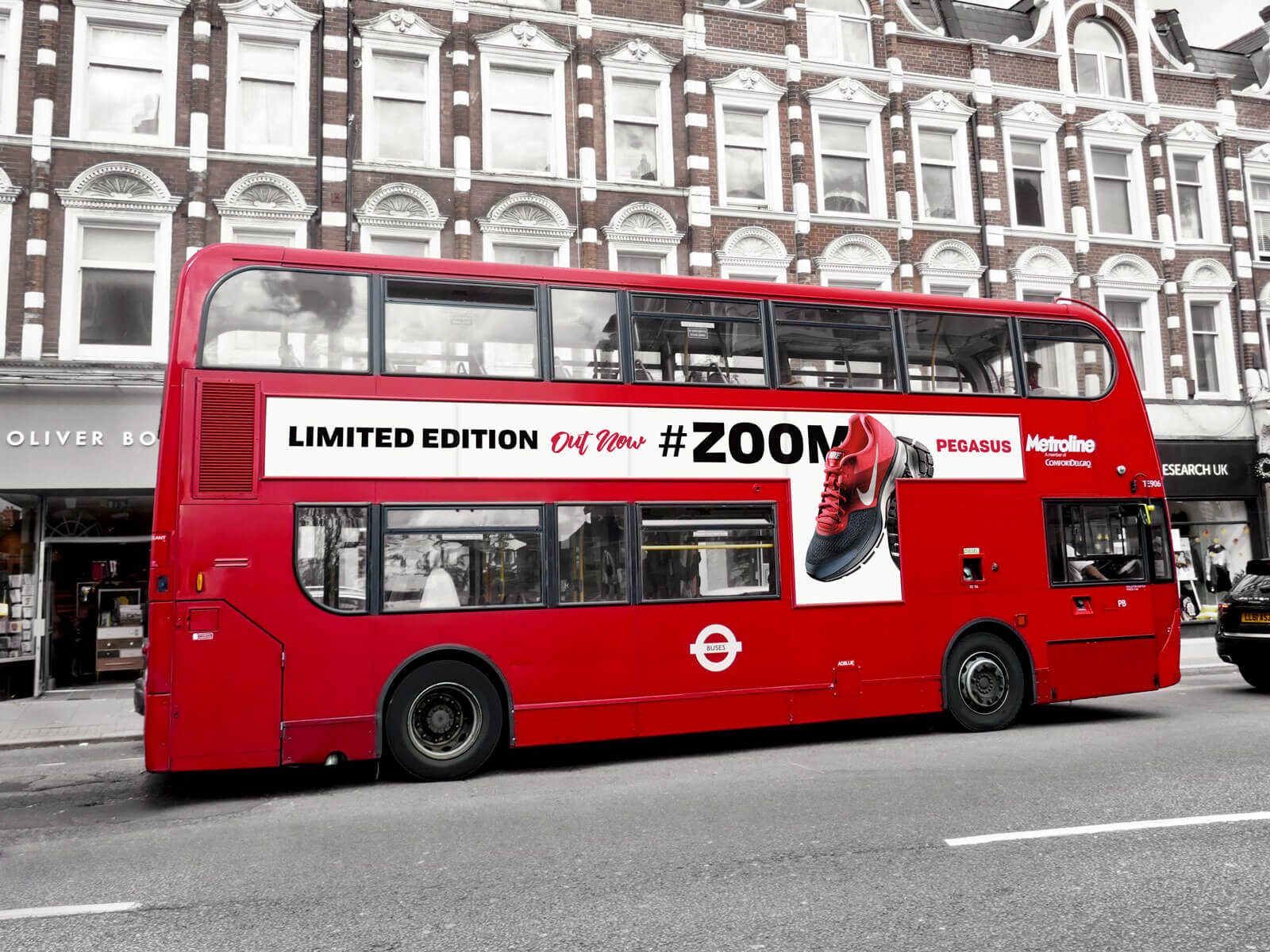 Available Format: Photoshop PSD
License: Free for personal and commercial usage
File Format: WinRAR
Mockup Resolution: 4000 x 3000 px
Note:
1. Free London Bus Mockup is allowed to share online (A Must Linkback to this page)
2. Say thanks if you like or share/tweet with your friends. That means a lot to me.
3. And don't forget to follow or subscribe to receive more high quality premium freebies & awesome articles only.
Download London Bus Mockup
More Outdoor Mockups: