Hi there, hello there! Before we say anything, we would like to thank you guys for your overwhelming response on our previous blog and for sharing it with your loved ones as well. And as far as our today's blog is concerned, we decided to share a free yet highly editable mock-up PSD file of twin frame posters so, let's get started!
How many of you guys have spent huge amounts of money on buying posters when you were in your teen years? And do you still have those posters with you? Because we have a couple of friends who take care of their posters that they purchased years ago like one of their most valuable possessions and they have their reasons to do so for example; they bought those posters when they were quite young and they have kept them like they are supposed to be kept that is with care.
If we were to share how we keep our posters, then we feel that we take an extra mile to make sure that our beloved posters are safe and that they remain like that even after years too and what we do is that whenever we purchase posters or make the designs by ourselves, we get them framed and then hang them in the room or anywhere else where they look great. And because we give that special treatment to our posters, we thought that you could also use this as an opportunity for yourself or for your customers by making something that they can utilize for their posters etc.
1000's of Free > Free Mockups
We would also like to mention it here that although we have kept the dimensions that fulfill the criteria of posters but since the mock-up PSD file is super editable, you can make the frames in any size and everything will still look awesome. But here are a few things that you need to know before you start working on our free twin frame poster mock-up PSD file so keep reading this blog as it will help you design better stuff in times to come!
Although, most of the times the seller or vendor decides the material of the frame while they are working on their orders but you need to work on a couple of standards that you can follow in order to provide nothing but the best things to your customers for example; wooden frames work perfectly fine for any type of poster frames and the edge that you get is that you can pick any color that you or your customer would want to have the frame in.
Allow us to share that there are other materials available as well that you can use to have the poster frames made once you are done with creating the designs for example;
Metal
Leather
Ceramic
Bamboo
And there are tons of to use the frame posters as well like you can create a collage for yourself or for your customers for the posters or for photos too. If you are doubtful about how the collage of frames will look like on a wall, then the best thing to do is to create a mock-up PSD file or two to visualize how things will be in real life. That is the best part about creating mock-ups to be honest that you can actually see what will go on and how before having to have the stuff manufactured.
To make sure that your process of designing and selling the twin frame poster goes smoothly all the time, you can create templates of walls or rooms etc. for your Instagram or Facebook shop as well or you can upload the images on your official website too. by doing so, you will be able to ensure that whatever you are creating for yourself or for your clients is something useful and is also worth your time and their money otherwise, what is the point, right?
And by sharing the mockup ideas with your prospective customers, you will know which styles or designs are liked by the audience and which ones can take the back seat for a while. So, if you own a business that makes and sells customized home décor items, you can create a list of designs that your existing and potential customers like the most and your energy, efforts and time will be spent on working on only those designs which will make this a win-win situation for everyone.
That is all for today and before we say good bye, we just want to say that if you liked reading this blog of ours, do share your feedback with us in the comments section down below and do not forget to share the blog and our free twin frame poster mock-up PSD file with your colleagues and friends too.
Free Twin Frame Poster Mockup PSD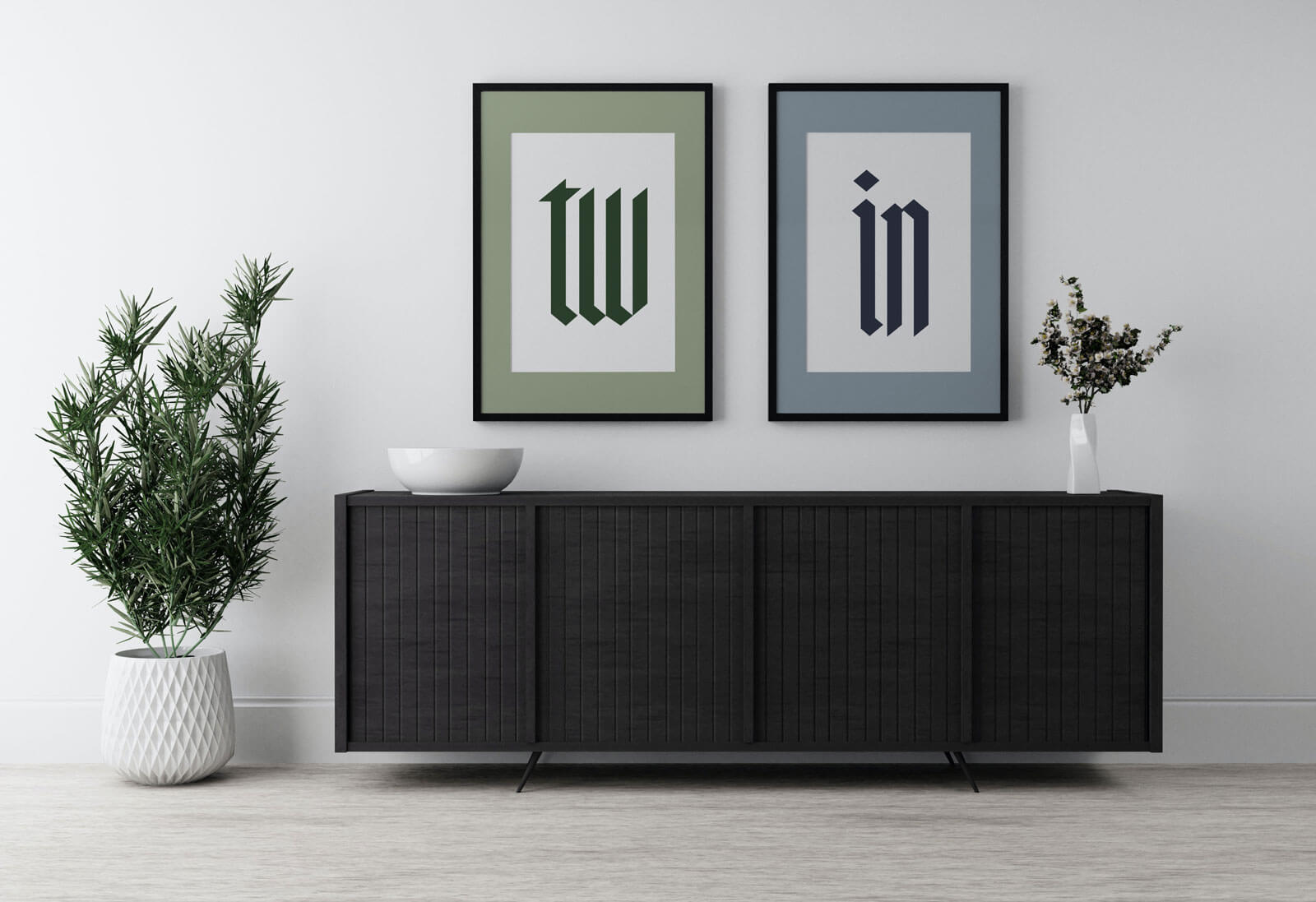 Available Format: Photoshop PSD
License: Free for personal and commercial usage
File Format: WinRAR
Mockup Resolution: 3245 x 2224 px
Note:
1. Free Photo Frame Mockup is allowed to share online (A Must Linkback to this page)
2. Say thanks if you like or share/tweet with your friends. That means a lot to me.
3. And don't forget to follow or subscribe to receive more high quality premium freebies & awesome articles only.
Download Photo Frame Mockup PSD
More Photo Frame & Poster Mockups: