Hi there everybody! We hope that you all are having a great time reading our blogs and working on our mock-up PSD files too. As you must be working with new clients or new projects these days, we decided to share something new with you by creating this free homemade soap mock-up PSD but before we start talking about that, we would like to take this moment to thank you for your overwhelming response on our previous blogs and for also sharing them with your friends and colleagues too.
We can bet that you would know how homemade and / or organic make-up and beauty products have become the talk of the whole world and how even big businesses have started to invest on things that are organic, do not really require plastic packaging and are biodegradable as well. Since this is still something new and not everyone believes in the idea of going green or in sustainability for that matter which means that not everyone wants to spend money on the machines or processes that can convert the bad stuff into good stuff.
Sure, things get recycled almost everyday but more things are also being manufactured so we are not doing really good when it comes to saving the planet from all the scary acts and things that we did not think of doing in the past. But anyways, it is never too late and we are sure that our blog will help all those big and small businesses that have finally decided to make homemade soaps for their audiences as we know that these baby steps will take us to that position where we will be able to save our Earth from getting completely destroyed.
Usually, the process of making homemade stuff is done manually and that is one of the reasons why there are no chemicals and harmful ingredients involved in any of the items that are produced, pressed or created at home but because there is no machinery involved, this process can take hours or even days for something to finally take its shape so that it can be packed and sold to the audiences. Homemade soap is no different and while business owners are putting in a lot of effort to make these things for us; they need to be careful as well because one wrong move – over cooking, over drying etc. can ruin the products and you might have to do everything all over again.
Also, it is something that we should mention it here for the audiences that can be the end users of the homemade products that there are chances that you might get a rash or an allergic reaction upon using something super organic or that was produced at homes so, always be careful and do the patch test whenever you want to try out something on your skin. A patch test is a simple procedure that allows the costumers to apply the product on the inner side of their elbow and leave it for some time. No reactions mean that, that product is safe to use, and irritation or rashes means that you must stay away from whatever that product is to be safe.
That being said, being the creative or the marketing agency of the brand(s), you must also do your research on the ingredients, what's trending in the market etc. so that you and your brand team can mutually decide on the copy (especially the copy) and everything else for that matter.
Now, comes our favorite part where we love to encourage you guys to create mock-ups and put them all together in a presentation along with the rationales mentioning your creative thought processes, themes, why you have used a certain style or colors for the designs etc. By doing so, you will help the decision makers visualize the product or the packaging before they can have actually have them manufactured or designed and that is like the best thing about creating mock-ups.
Also, this is something that we have meaning to talk about because we get to hear things like; 'The feedback was too harsh.' Or 'I don't understand why my design style was questioned…'. You guys, it is important to know that not every feedback is a criticism on your work and to be able to move in the forward direction, you must never feel disheartened upon receiving an email / suggestion or instructions to make change as these revisions will only help you improve the thinking process and you will be able to come up with something even more exciting for the campaigns and the designs that you are working on.
And that's a wrap! We hope that this blog and our free homemade soap mock-up PSD file will help you create interesting designs and successful campaigns for yourself as well as for your clients. If you liked reading the blog, do share your feedback down below.
Free Homemade Soap Mockup PSD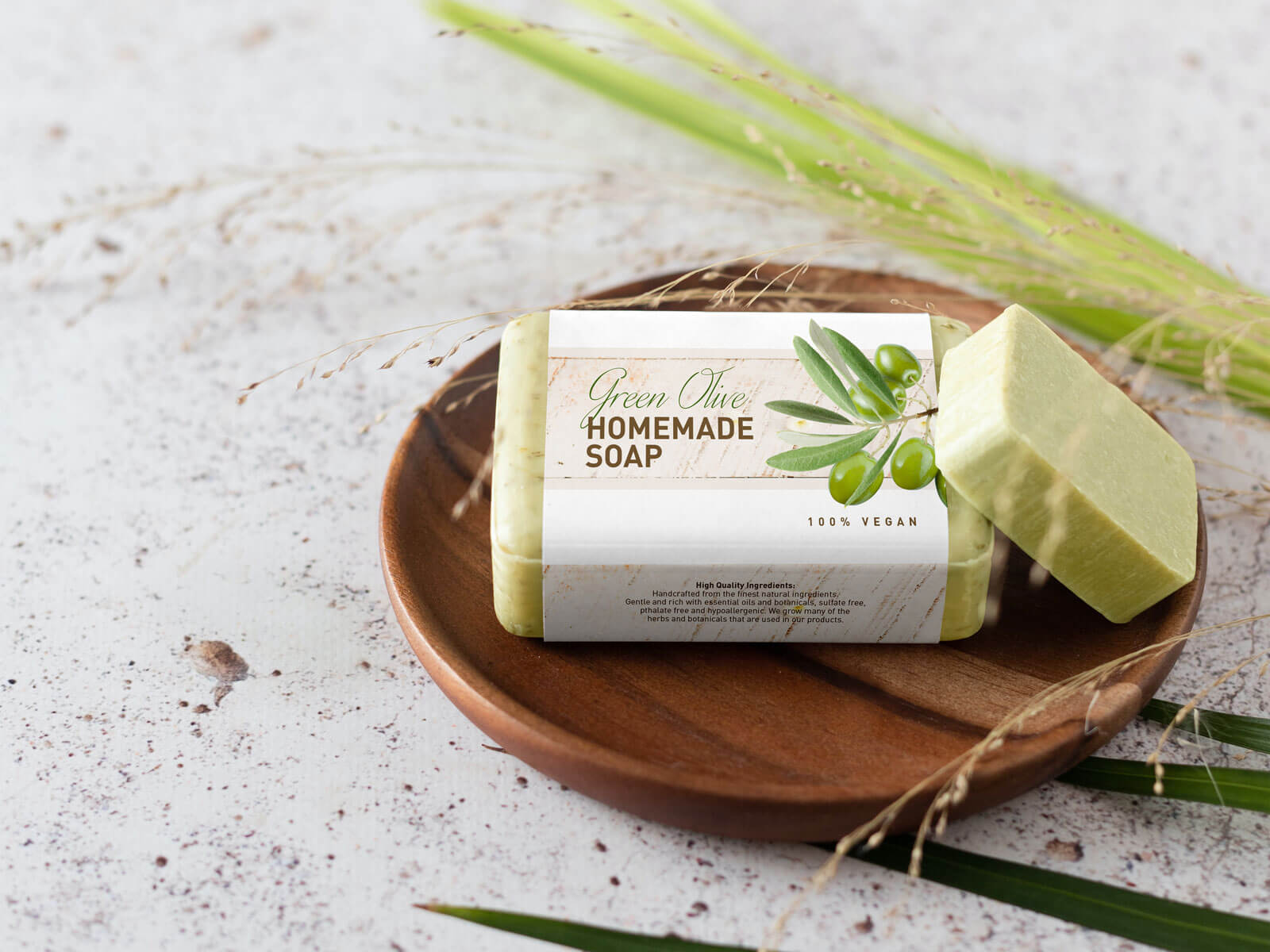 Available Format: Layered PSD with smart object insertion
License: Free for personal presentational use only
Zip File Includes: Homemade Soap Mockup PSD
Note:
1. PSD Mockup is allowed for sharing online (A Must Linkback to this page)
2. Say thanks if you like or share/tweet with your friends. That means a lot to me.
3. And don't forget to subscribe to receive for more high quality premium freebies & awesome articles only.
Download Homemade Soap Mockup
More Free PSD Packaging Mockups you would love to download: