Hello friends! First things first; thank you so much for your overwhelming response on our previous blogs and for also sharing them with your favorite colleagues as well. We would love to see that happening in the future too. Also, keep your feedback and suggestions coming our way as that encourages us to keep bettering ourselves while doing the things that we love to do.
Now, allow us to share what we have created for you guys! We know that almost all of you are working with marketing and advertising agencies directly, as their freelance team members or vendors and the best thing is that all the blogs that we share and the mock-ups PSD files that we create serve your requirements like they are supposed to do so, with our latest free bus stop poster mock-up PSD file, we are going to be sharing a bunch of design tips and tricks that can help you work on your next big and successful campaigns.
There is a misconception regarding digital, social and conventional marketing and advertising that several businesses still have and that also stops them from trying out the new avenues that they can use to expand their businesses. Similarly, marketers and advertisers conduct researches frequently to find out the trends and through their learnings, they also get to know that conventional marketing and advertising still has a lot more to offer than digital or social media marketing for the matter. And it is true, here is how!
Conventional means of advertising will always stay there where you place them like the billboards, interactive LED screens, street furniture items like benches, kiosks and bus stops as well as public transit placements like bus and taxi wraps, etc. When we say these materials will stay there, we mean that they do not have an expiry date (unless the campaign has completed its course). They won't disappear after 24 hours nor will you have to learn the logarithms every other day to make things work.
– – – – – – – – – – – – – – – – – – – – – – – – – – – – – – – – –
Recommended:
– – – – – – – – – – – – – – – – – – – – – – – – – – – – – – – – –
Also, through Out of home (OOH) advertising, you can ensure that your audiences can get in touch with you any – literally any time of the day. This type of advertising does not have a time machine attached to it and you being accessible to individuals is what is going to make them fall in love with your services as well. Now, there are multiple ways to spread your message in the best way possible and since conventional advertising is cost-effective too, you can hop on to as many fronts as you would want to cover and you will be good to go!
For our today's blog, however, we would like to focus on the bus stop advertising that you can create a campaign on conveniently, and you and your brand team members will be able to pull a great revenue as well. As you all know that our mock-up PSD files are highly editable and free to download, we would also like to let you all know that you are going to love working on our free bus stop poster mock-up PSD. With the right strategy, design elements, and a perfect execution plan, you can roll out a foolproof campaign in no time.
Recommended: 100+ Free Outdoor Mockups
First things first; always remember the reason behind the campaign's objective. The usual objectives of any campaign are to increase footfall or to announce a sale message or the opening of a new outlet. You can also spread the message of an online sale as well through your bus stop poster. In addition to that, some messages can help serve the audiences at large too, like a Call to Action (CTA) directed towards your Corporate Social Responsibility (CSR) campaign like a charity, donation, online charity calls, on ground charity drive, and so on.
Through your marketing campaigns; you can also introduce your rebranding too and that is an interesting way to communicate with your audiences that you are bringing something new to the table – something that is going to be available with more benefits, increased nutrition, better quality or whatever your new message is to spread.
And of course, once you have finalized what you want to use as colors, in the shape of fonts and design elements, get the copywriting done and have that done in a super impressive way. You can also roll out mock campaigns as well to see the reaction/response of your targeted group to see how your products and services will be perceived so that you can make an informed decision.
Also, we know that our free bus stop mock-up PSD file will help you create whatever you want to create for your personal and commercial businesses so, whatever you plan to create and execute, make sure that you have also created a detailed and organized mock-up presentation as well for a better demonstration of the ideas.
Free Bus Stop Poster Mockup PSD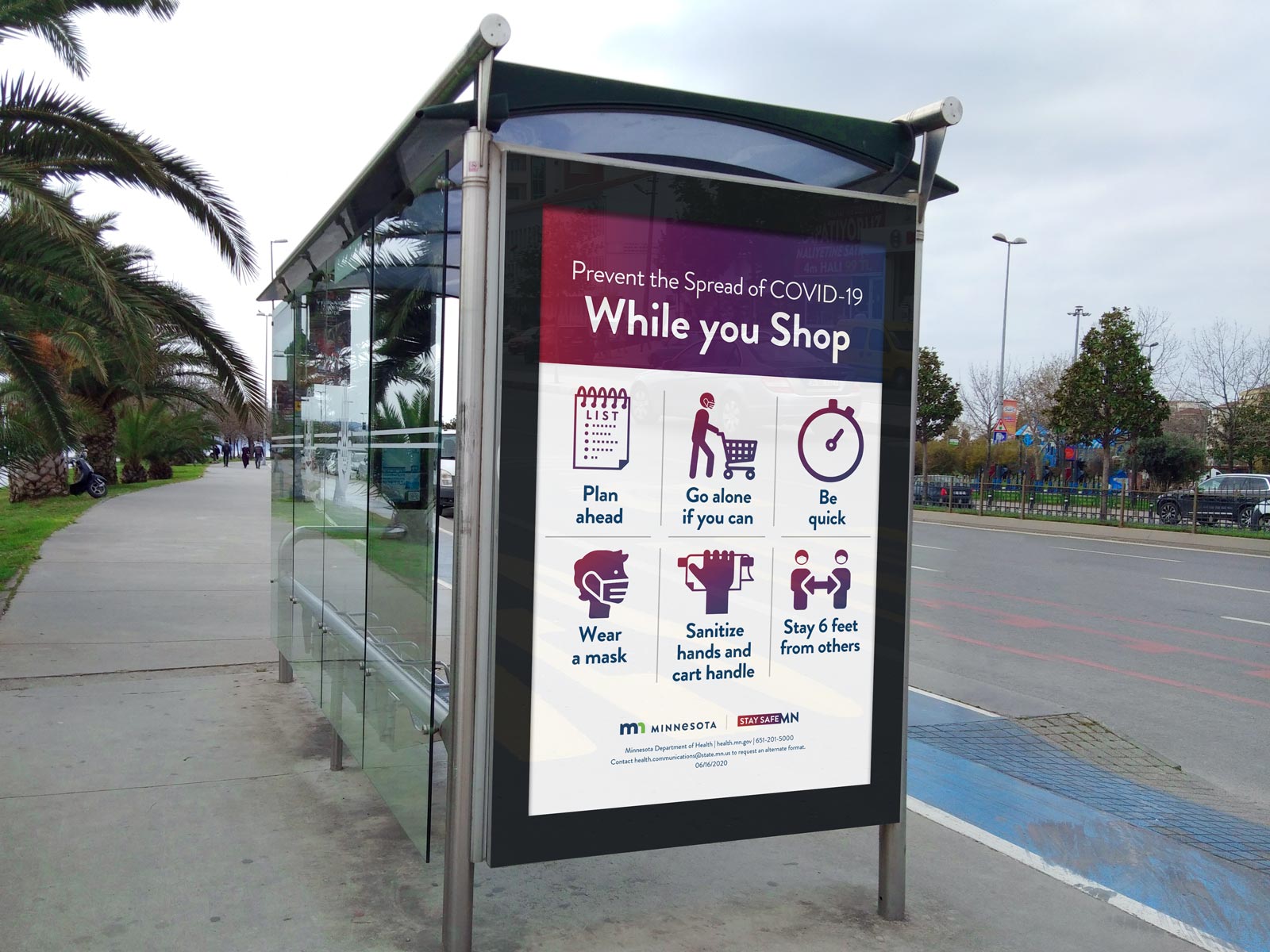 Available Format: Photoshop PSD
License: Free for personal and commercial usage
File Format: WinRAR
Mockup Resolution: 4000 x 3000 px
Note:
1. Free Bus Stop Poster Mockup is allowed to share online (A Must Linkback to this page)
2. Say thanks if you like or share/tweet with your friends. That means a lot to me.
3. And don't forget to follow or subscribe to receive more high-quality premium freebies & awesome articles only.
Download Mockup
More free mockups psd files: