Hello there everybody! We are back with yet another super awesome blog of ours and we know that you all are going to love it too. But before we start talking about what we have created for you guys, we would like to thank you for your feedback and suggestions and for also sharing our content with your friends and favorite colleagues as well. Keep sharing your honest thoughts with us and keep motivating us to do what are good at!
We remember that when we were kids, we used to purchase a couple of really cool sticker packs too so that we could paste them on our toys, notebooks and more and we can bet that you guys would do that too. Our today's blog focuses on rounded stickers that are designed and used for many different purposes; from decorating a laptop to a refrigerator to putting a sticker to seal a packaging to tag stuff for the names to be seen, you will see stickers around you on daily basis.
Since the demand is there and so are the best creative minds as well, we decided to create this free yet highly editable rounded sticker mockup PSD file that you can use for your personal and commercial design projects like a pro and your team and your audiences are going to love every bit of it. In order to make the best sticker designs for your tasks; here are a few things that you must keep in mind to get going:
Work on your idea and make sure that it is a simple one as no matter how expensive a sticker is or how loved a business is; a sticker design is not a space to keep thing cluttered. You must come up with ideas that are easy to understand and intriguing for the relevant audiences so that they can purchase them. Rounded stickers are loved in general mostly because the shape is interesting itself but what makes the rounded stickers even more fun is that you have this creative space to work on and you can play with the design elements as much as you want to before you finalize the ideas.
While designing a sticker, it is important for you to understand that clean designs are liked and preferred whereas anything that requires a lot of focus won't be appreciated by the audience and we are not talking about the customers here but people in general too prefer less details with more meaning when it comes to sticker designs. Your main focus is to make sure that your sticker designs stick out and you can only let that happen when you know that it is actually sticking out. Any sticker design that have a clear message (preferably one) will stand out and more and more people feel attracted towards it.
Now, let's talk about the design elements! If you are making sticker designs for a business that you must complement the color scheme as well as the design elements with the existing colors and things that go up for branding. It is also important for you to know that you do not have to put in your logo every time you create a sticker design; so work on such a strong association that everyone know what business is that, you know. For non-branded stickers, you can create literally anything without having to worry about the guidelines and you will be awesome.
This is something that you would know but we need to share it here that whatever you use as the copy for the stickers must be readable. Anything unclear won't make sense to anyone and there are chances that they would literally dump your stickers without even using them first. Although, an ideal sticker design is the one that does not have any texts, the imagery is that thing that delivers the message well so maybe you might want to keep it textless.
We know that most of you must be wondering about branding your stickers but trust us when we say this; not a lot of people would want to use hardcore branded stickers because they are not fun. Your logo can be and is being used on so many other mediums, you can leave the stickers non branded. Keep in mind that the first though anyone would have when they see a sticker is to put it on their laptop, allow them to do it freely.
Lastly, we would end our blog on the note that you must never compromise on the quality of the sticker. It should be so good when it comes to the finishing that people would want to have more of them.
And that is all for today, you guys! Have fun creating stunning sticker designs using our free rounded sticker mock-up PSD file and when you do do that, feel free to share how it went in the comments section down below.
Free Rounded Peel-Off Sticker Mockup PSD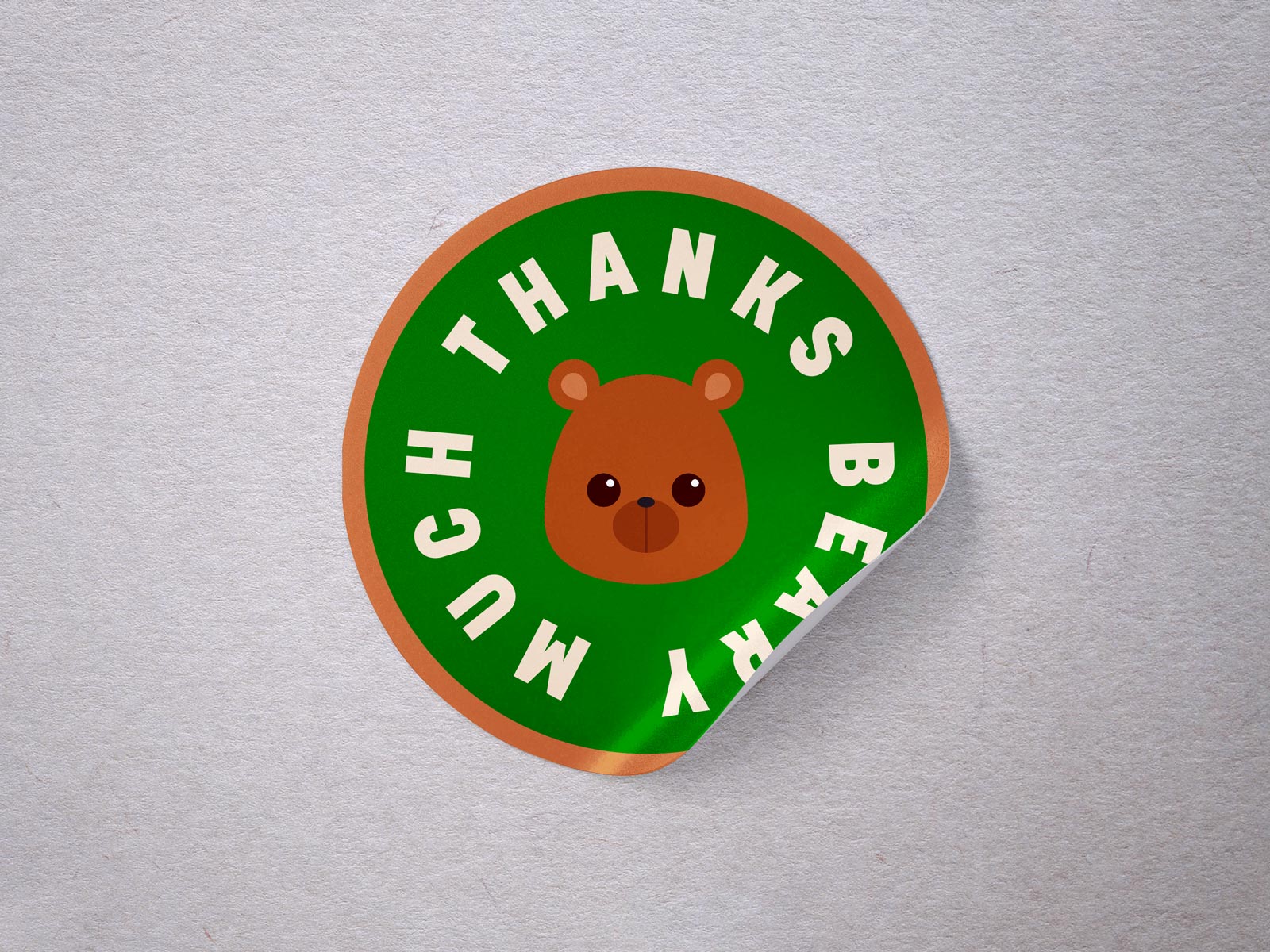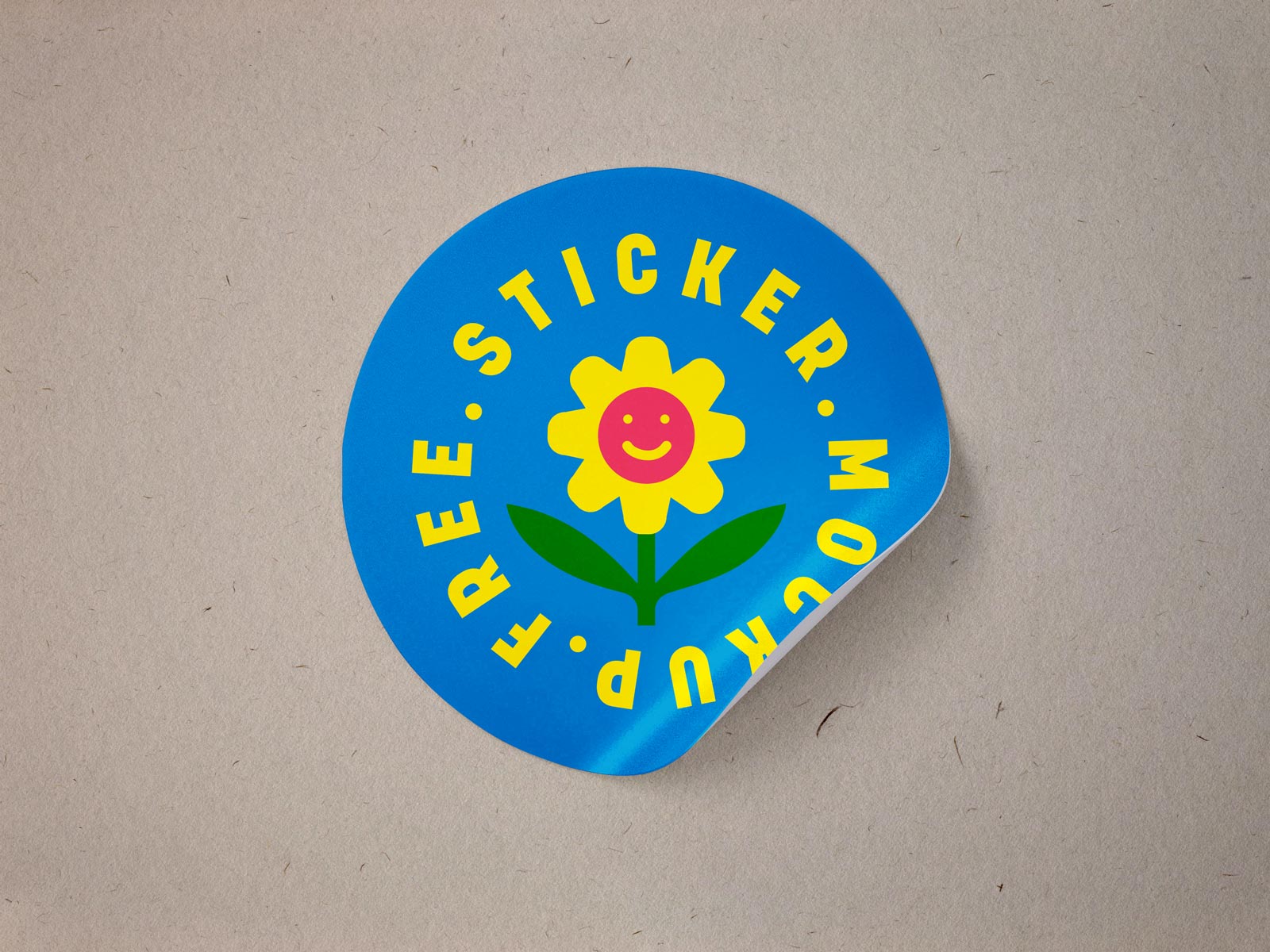 Available Format: Layered PSD with smart object insertion
License: Free for personal and commercial usage
WinRAR File Includes: Free Sticker Mockup PSD
Mock-up Resolution: 3000 x 2250 px 

Note:
1. Free Sticker Mockup PSD is allowed to share online (A Must Linkback to designbolts.com)
2. Say thanks if you like or share/tweet with your friends. That means a lot to me.
3. And don't forget to subscribe to receive for more high quality premium freebies & awesome articles only.
Download Sticker Mockup
Recommended: