Hi there everyone! We are back with yet another free yet highly editable mock-up PSD file of ours and we can bet that you all are going to love working on it too but before we start sharing everything that you need to know to design a couple of spectacular billboards, we would like to thank you for your love & support that you send our way and for also making sure that your personal and professional circles are reading our blogs. Your constant support and genuine feedback keep us motivated and we would love to receive more of them in the future too.
As we are progressing towards the end of this year, we are sure that many of you guys must be working on revamping your branding, etc. in the upcoming year or have already started making a few changes here and there so that your audiences know that you are one of those businesses that keep them updated and incorporate the ongoing trends if they suit them in one way or the other. Keeping that in mind, we decided to work on a free spectacular billboard mock-up PSD file that will help you and your business to stay on the right track of being creative and innovative. Allow us to share how you can make the most of it.
Billboards are considered to be one of the most effective advertising tools of all time and rightly so because they not allow a business to spread their message far and wide but you also get to spread your message by creating a story out of it. We know that in this fast-paced world, we do not really have a lot of time to spend on creating stories for the audiences so we keep producing monotonous work unless there is a huge campaign that we have to launch, and as a result, what happens is that people start losing their interest in whatever we wish to say.
For a business, it is mandatory to ensure that the audience doesn't lose interest in them or in their communication and acts as loyal advocates to keep promoting the announcements, updates and everything else that they or their loved ones would need. Also, before we move forward, we would like you all to know that billboards are comparatively more cost-effective than the other available tools that a brand uses or can use. We are sure that you must have gotten some big numbers through your digital and social media campaigns but do you know that when you are limiting a part of the audience, you are also losing a chance to be visible to them?
Recommended: 135+ Free Outdoor Advertisment Branding Mockup PSD Files
However, for billboards, it does not happen because everyone who will be on the roads is going to come across the billboard and will get to know if you are running a sales campaign, if you are offering mega discounts on your products, if you are opening a new store somewhere in the city or if you are launching a new product line – all of it will be seen by people who will, then deliver that message to someone else and your message will stay relevant till the time your campaign is being run. As a business owner, marketer and advertiser, we are sure that you would want to gain more and better results rather than restricting your messages to a certain audience on a certain social media platform. That being said; allow us to share how you can create phenomenal billbaord designs using our free mock-up PSD file.
First things first; know and understand the areas that you have picked for your billboards and make the most of those interesting spots to create a story. Always remember that your billboard needs to have only one key message on it along with high-resolution images and design elements. The fonts must be easy to read and the words must be written in a way that they catch attention and hit right where they need to hit to make the people take immediate action. Keep in mind that the colors need to be striking but not bright otherwise, the billboards will repel the viewers.
Recommended: 60+ Outdoor Signage Mockups
That is all from our end for today, you guys! We hope that you not only had a great time reading this blog but that you will also share it with your graphic designer friends, favorite colleagues and other people who might need it to create their own billboards. Feel free to share your feedback with us in the comments section and while you are at it, don't forget to let us know if you have anything specific in mind to read up on we promise to share that and more in our upcoming blogs. Until next time, keep creating powerful designs for yourself as well as for your clients.
Free Spectacular Billboard Mockup PSD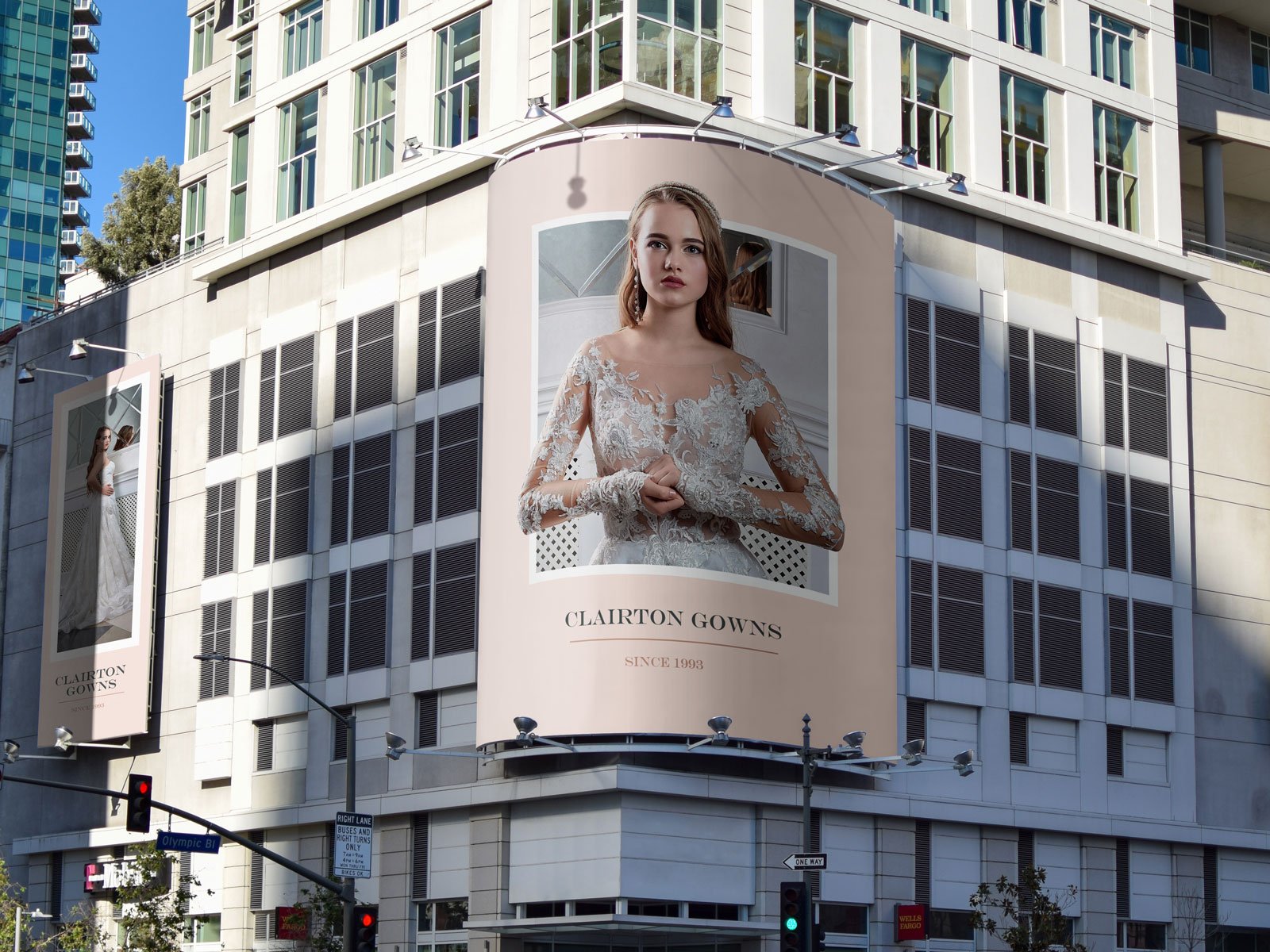 Available Format: Layered PSD with smart object insertion
License: Free for personal presentational use only
Zip File Includes: Billboard Mockup PSD
Note:
1. PSD Building Billboard Mockup is allowed for sharing online (A Must Linkback to this page)
2. Layers are hidden to decrease the size of the file kindly unhide and place your design on a red-colored layer.
3. Say thanks if you like or share/tweet with your friends.
Download Billboard Mockup
More Free PSD Hoarding Mock-ups you would love to download: