Hi there everyone! We are back with yet another amazing blog of ours along with a free yet highly editable mock-up PSD file and we can bet that you all are going to love it as much as we did when we were working on it. But before we start sharing what you guys need to know about our free female long dress mock-up PSD file, we want to take this moment and thank you all for the love and support that you send our way and for also sharing our blogs with the people that you love and care for. And we hope to see more of that happening in the future as well.
Dressing up is all fun and games, right? You get to wear your favorite clothing items, pair them with the favorite accessories you have and then you start your day doing all the amazing things that you have planned to get done and over with. And we are sure that you guys are aware of the fact that wearing comfortable and classy clothes makes you even more confident. But how do you know how many teams are involved in making something that is considered a nice clothing item? Multiple, right? From thinking of all the designs that can be executed to picking the right clothing material and then making it into something that you can wear, it takes a number of people, and then some more to provide you with a quality product.
Anyone and everyone who knows how to dress up as per the requirements of the stuff that they are supposed to do for example; going to a business meeting, visiting the hospital, going to get groceries, etc. is also very particular that they get the right things for themselves and when you have hundreds of local and international brands, it kind of becomes very hard to pick the best items so we needed to work on and share our free female long dress mock-up PSD file with you guys that you can design however you would like to and we can bet that whatever you will make out of it will be a masterpiece.
Allow us to share a couple of easy to follow tips and tricks that will help you create designs of the long dress for your to be customers in the best ways possible.
Recommended: 50+ Free Best T-Shirt Mockups
First things first; you need to know and understand the demands of your customers who will be shopping from you when you will display the article online or in your physical store(s) for example; what they like when it comes to colors, what cuts they prefer, the length of the dress and the sleeves, the neck style and everything in between – you must know each and everything in order to offer the best stuff to your existing and potential customers. In addition to that; you can also check if the customers would want to purchase plain dresses, or if should they have prints on them.
Always launch your clothing items by keeping in mind the weather conditions of the city you live in but also keep in mind that there will be people who would want to purchase the same clothing in a different fabric and if your resources allow you to have made one thing offering multiple options then go for that and we are sure that you will become a preferred brand in the eyes of your customers because they would know that you know their needs and you are ready to fulfil them as well. Another thing that you must never shy away from is experimenting with colors, styles and ideas. Bring meaningful designs to the table and you will already make sure that you are ahead in the game.
As long as the mock-ups are concerned, we are sure that you guys know that one must never underestimate the power of a nice and detailed mock-up presentation that lets you present your ideas in a better way so make the most of our free female long dress mock-up PSD file to showcase your creativity and brilliance by offering various thought processes.
That is all for today from our end, you all! We hope that you guys enjoyed reading the blog and that you will also share your kind feedback with us as well. Feel free to share our blog and free female long dress mock-up PSD file with your graphic designer friends, favorite colleagues, and students, etc. to help them create stunning designs for their upcoming projects and while you are at it, don't forget to let us know if you guys have any special requests to make as well and we will come back here with your requested content and more super soon.
Free Female Long Dress Mockup PSD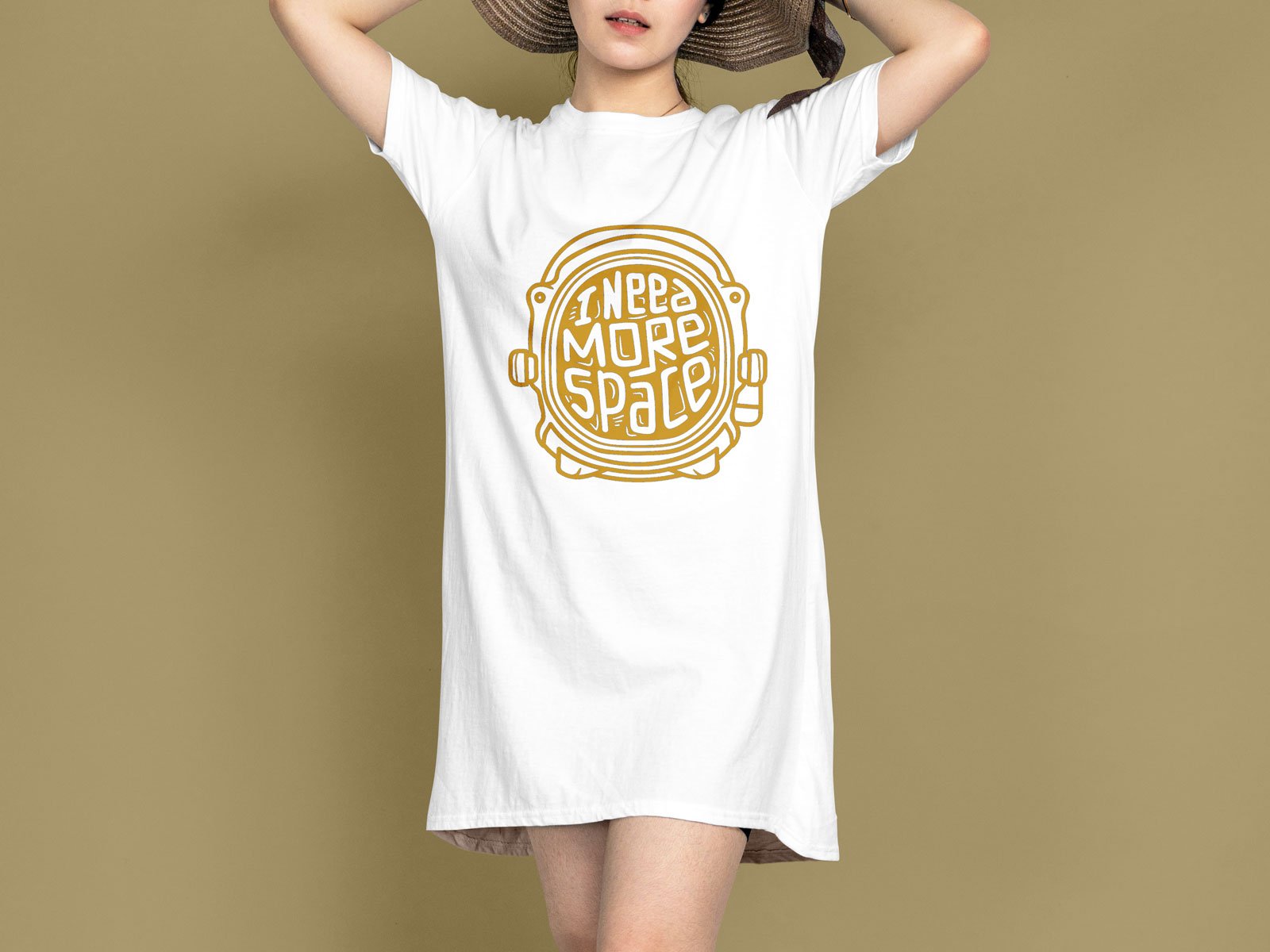 Available Format: Layered PSD with smart object insertion
License: Free for personal and commercial usage
Zip File Includes: Free Dress Mockup PSD
Mock-up Resolution: 4000 x 3000 px 

Note:
1. Free Women's Long Dress T-shirt Mockup PSD is allowed to share online (A Must Linkback to designbolts.com)
2. Say thanks if you like or share/tweet with your friends. That means a lot to me.
3. And don't forget to subscribe to receive for more high-quality premium freebies & awesome articles only.
Download Women's Dress Mockup
Download More T-Shirt mockups: