Hi there everyone! We hope that all is well and that you are having an amazing time reading our super useful and interesting blogs. For our today's blog, we wanted to talk to you guys about something really important so that it can not only benefit you in the future but you will also be able to guide others in a better way as well. Before we share everything that you guys need to know in order to know and tell the difference between a CV and a resume, we would really like to take a moment to thank you all for the continuous support and love that you send our way and for encouraging us to keep creating the content that we love to create. We hope to see more of that happening in the future as well.
Okay so, first things first; we are sure that you guys have a document for yourself that you happen to use to apply for jobs and other professional activities as well but regardless of what the content that you have inserted in the document, there are chances that you call your CV, a resume or you call your resume a CV. Well, not anymore as we are here to not only share the basic differences between a CV and a resume but will also share with you guys a couple of tips and tricks that you can make the most of while working on the very documents for yourself as well as for your friends and family, etc. Make sure that you guys read the blog till the end in order to make informed decisions in the future.
Recommended: 50 Free Resume/ CV Template In PSD, Ai, Word, INDD, Sketch & XD For Graphic & Web Designers
A CV or curriculum vitae is also known as a vita and is basically a document that you can use to share a comprehensive and detailed statement of your educational background along with your teaching and research experience. Your CV is longer when it comes to the number of pages and most importantly, the CV is mainly used when you are applying for jobs or admissions in Academia.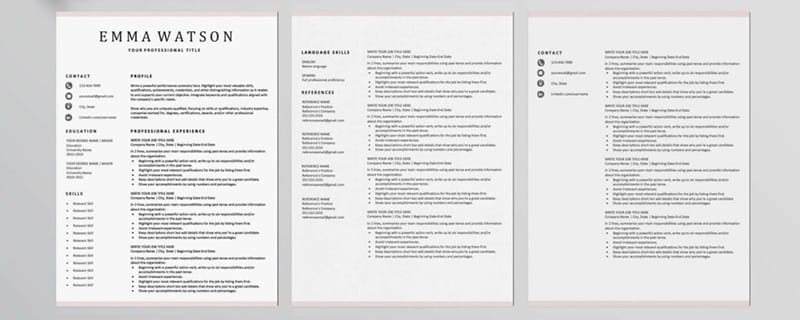 Coming to the resume now! A resume must be a one-page document or it can be two but you really have to make sure that it does not have unnecessary information present in it. You can use your resume document to apply in literally any industry for jobs, etc. and it is usually drafted and designed keeping in mind the specific job you are planning to apply for.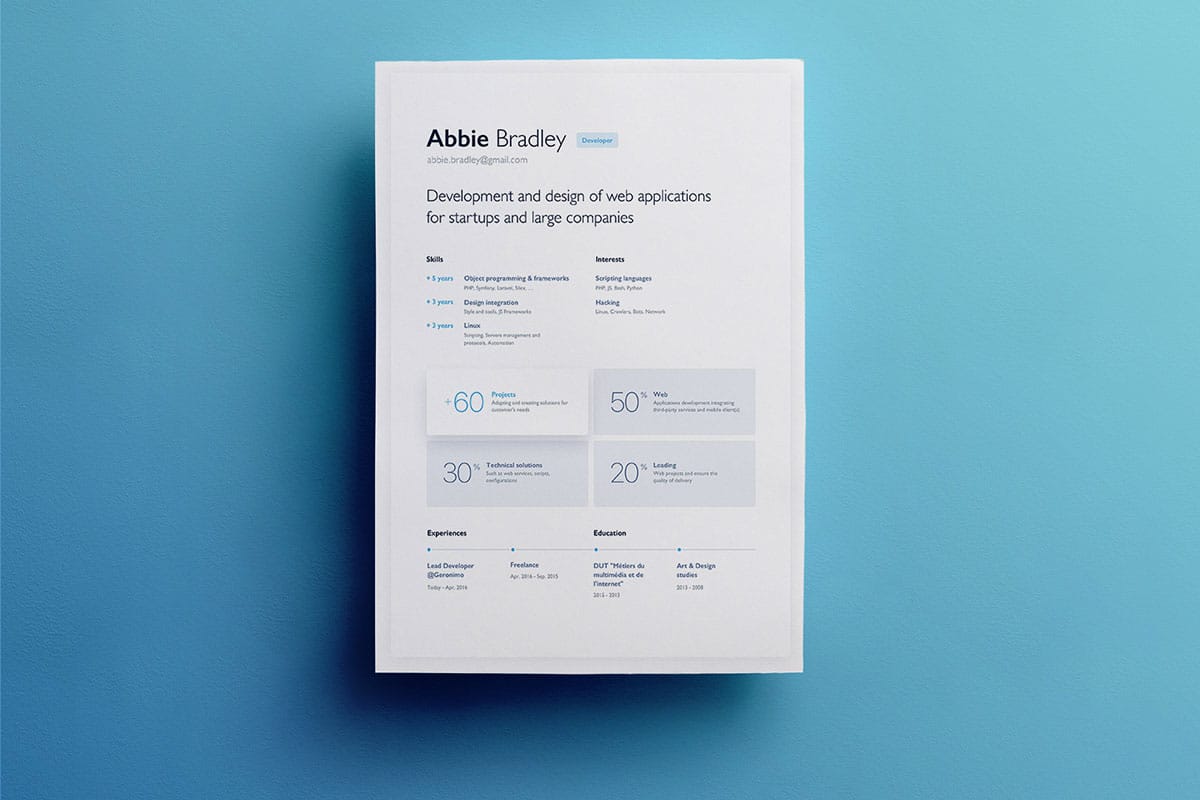 If you guys did not know about these major differences, then we are sure that you would now be very happy to have gained all that knowledge in order to design and apply for jobs in a better way. But that is not all as in this part of our blog, you will be able to know how you can draft meaningful CVs and resumes for yourself and for the people who might consult or hire you to do the same.
TIPS FOR MAKING A CV THAT WILL STAND OUT:
Start your CV with your name and contact information (and don't mention your address!).
Share a brief introduction of yourself.
You would also like to share a summary of your skills as well.
Then you would like to mention the relevant experience along with your achievements.
Also add any and all training, courses, and research that you have been a part of in your CV.
You can also add your hobbies and interests in the document as well but that's totally optional.
TIPS FOR MAKING A RESUME THAT WILL STAND OUT:
Keep the content of your resume short, crisp and simple.
Do not use flowery language.
Mention your skills and relevant experience for the job that you are applying for.
Create a snapshot of your career.
You might also want to add links to your social media platforms as well if they are public, that is.
That is all for today, you guys! We not only hope that you had a great time reading our blog but that you will also share it with the people you love and care for along with your acquaintances and students, etc. as well so that they can make the most of the information that we have shared here. And we would love to read your feedback on our today's blog as well as in general too so that we can continue sharing content with you guys that is beneficial for each one of you.
Also, don't forget to let us know if you guys have special requests to make too so that we can work on them and be back here super soon with your requested content and more.
Recommended: