Today is definitely that day which will be remembered in the times to come when millions of people tuned into YouTube to watch Apple, one of the biggest tech companies of the world launch their new generation smartphones. We know that you must have read the name but the series is going to be named as iPhone 11, iPhone 11 Pro and iPhone 11 Pro Max. Many people have already showed that they do not really like the names (because err… Pro for iPhone, really?) but we do have a lot more to check out before we dump the new & improved devices.
It is important to note here that this is the first time ever that Apple decided to live stream their launch event on YouTube but if you are one of those people who didn't get a chance to YouTube, don't worry – as we have got all the information in this blog so, like are you guys ready?
We are pretty sure that after you are done reading this blog, you would want to get one of the phones right away so know that the pre booking starts on September 13, 2019 (Friday) and sales will start on September 20, 2019. To be honest, these new generation iPhones are going to be some of THE best smartphones available in the market and wait, allow us to share the prices too and after that we will quickly jump to the features. So, iPhone 11, 11 Pro and 11 Pro Max are priced as $699, $999 and $1099 and you can purchase one of them by paying $16.62 per month. Excited? We know, right? Because that is actually a nice price to have an Apple's best device.
Now, let's get started with the features (which are going to convince you to up the game of your smartphone this year):
iPhone 11 will be available in not 3 or 5 but 6 colors – 6 different colors that are so pretty, we just can't! On a serious note; iPhone 11 will be available in the following colors; white, black, purple, yellow, green, red and 3 sizes; 5.8, 6.5 inch OLED and 6.1' LCD display.
iPhone 11 is manufactured using high resistant glass which will protect your smartphones from dust and water as Apple has majorly worked on that which will provide extra ordinary resistance.
This has to be considered as one of the most exciting news of the year: Apple has upgraded to A13 Bionic chip which will provide better performance so that you can use your device without having to worry about the speed, camera results and even the battery. By using the A13 chip (matrix / AMX co-processor), Apple has also succeeded to make iPhone 11 a smartphone that has the fastest CPU ever.
As far as the graphics are concerned, iPhone 11 happens to have the fastest GPU built for a smartphone ever too and in addition to that, you will get a super powerful 6.1 inch liquid retina HDR display. And how is that for a new Apple phone, eh? Brilliant, right?
iPhone 11 happens to have an all-day battery life enabled by fast charging and in iPhone 11 Pro and iPhone 11 Pro Max you will get 4 and 5 hours of more battery life added to your one day of charging and using your device. (Didn't we tell you it was going to be awesome?)
iPhone 11 features a dual camera system that captures photos and makes videos smartly and honestly everything turns out to be so perfect, you would fall in love with the results. In addition to improving the camera lenses, Apple has also gave full control to the user when it comes to editing, cropping, retouching and so much more. Oh, and wait, you will also get to make Slofies (slow motion videos using your front camera) using your iPhone 11. All thanks to the new and super-efficient 12MP True Depth camera.
Since we are talking about cameras of the new iPhone here and the above point is not just it, we also want you all to know that iPhone 11 Pro's triple rear cameras are nicely placed in a triangular formation which will easily let you transition from capturing photos option to making videos without having to change the frame.
Cinematic videos will be one click away if you have an iPhone 11. Also, wide and ultra wide cameras are here to stay and make you feel like a pro photographer through your smartphone.
Another important thing to note here is that Apple has introduced special audio system for making videos which will make your videos sound and seem so much better and interesting, it would be like you are in a cinema.
iPhone 11 First Look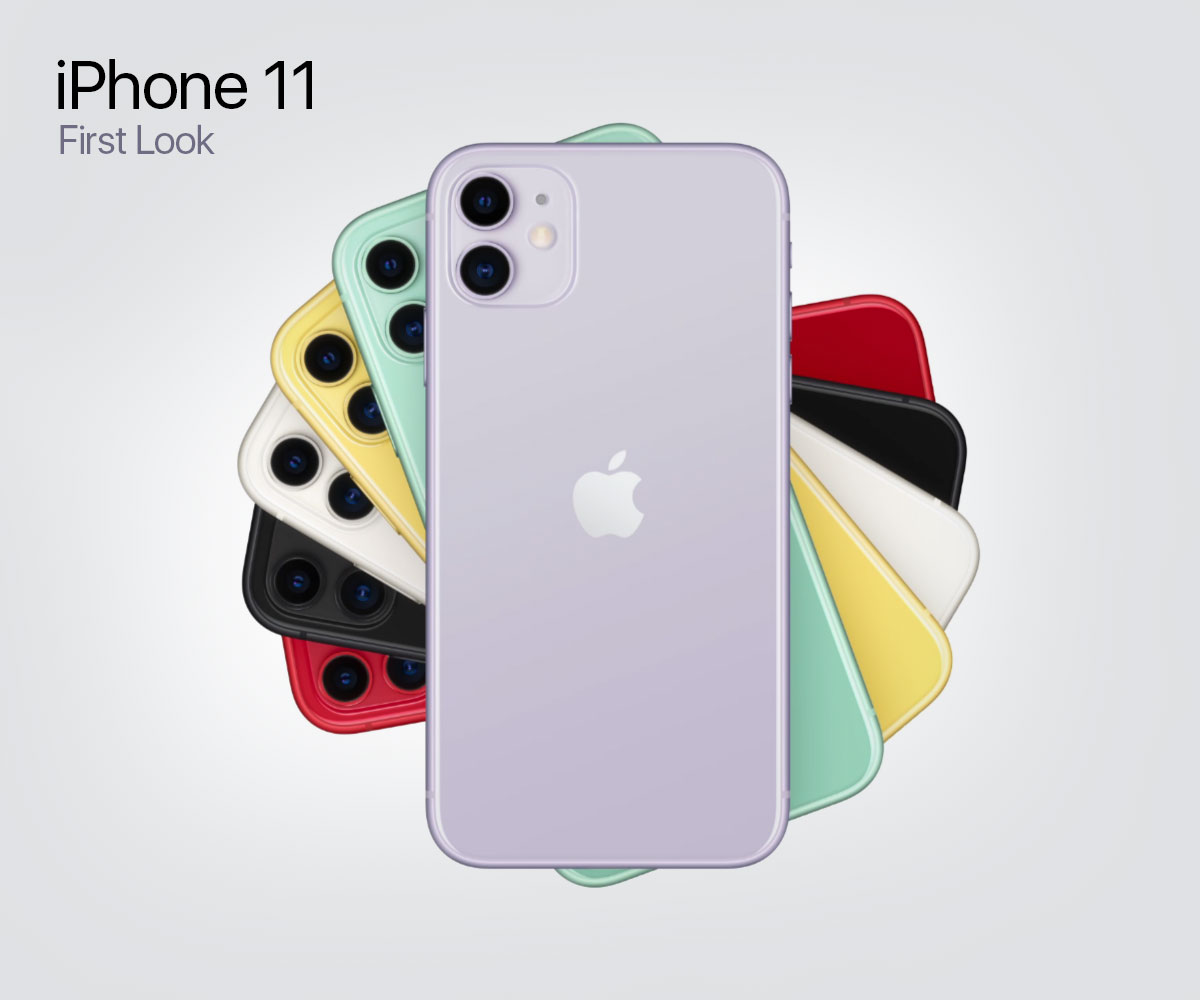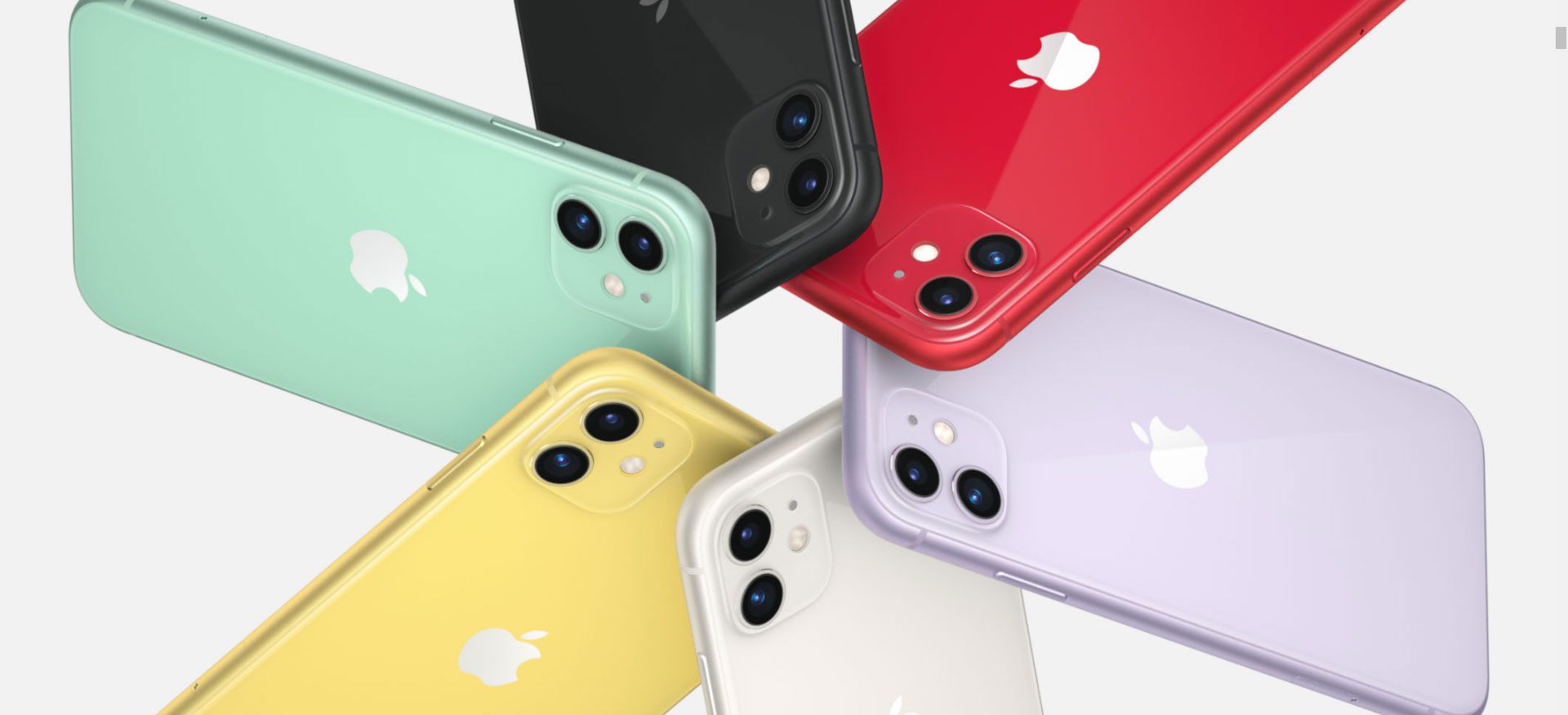 iPhone 11 Camera Specifications: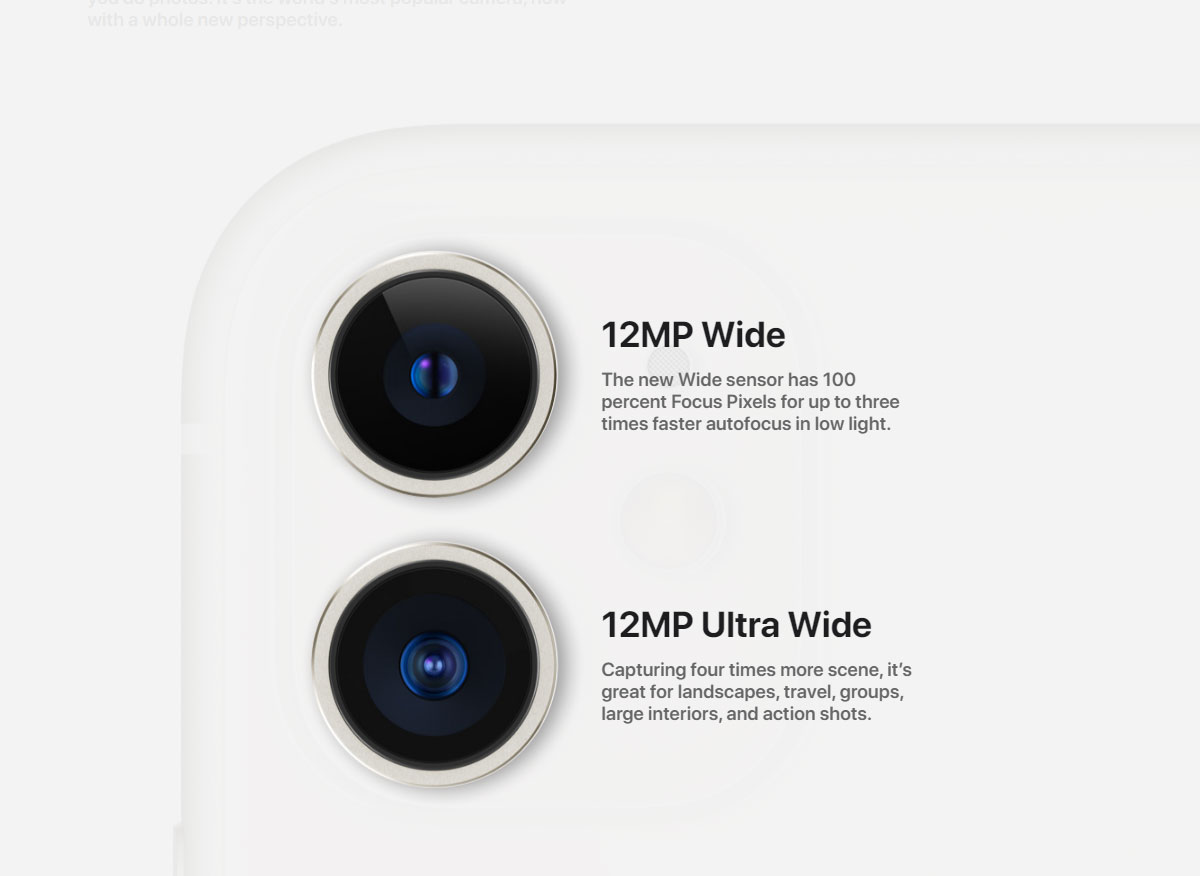 It has Dual 12MP Ultra Wide and Wide cameras with Ultra Wide: ƒ/2.4 aperture and 120° field of view. Wide angle camera is ƒ/1.8 aperture with 2x optical zoom out; digital zoom up to 5x. It has portrait mode with advanced bokeh and Depth Control. New features include night mode, auto adjustments, Next-generation Smart HDR for photos & image formats captured: HEIF and JPEG
iPhone 11 Resolution:
1792 x 828 px resolution at 326 ppi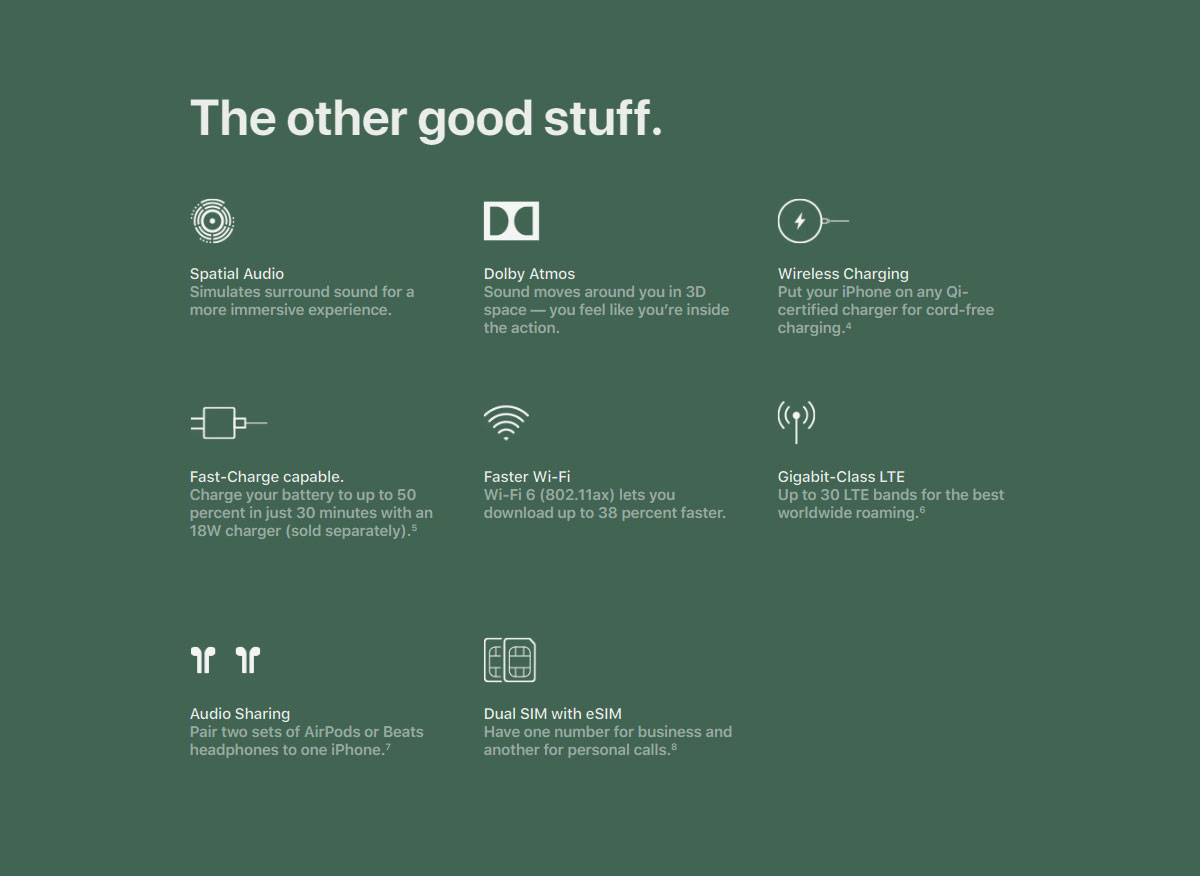 iPhone 11 Pro First Look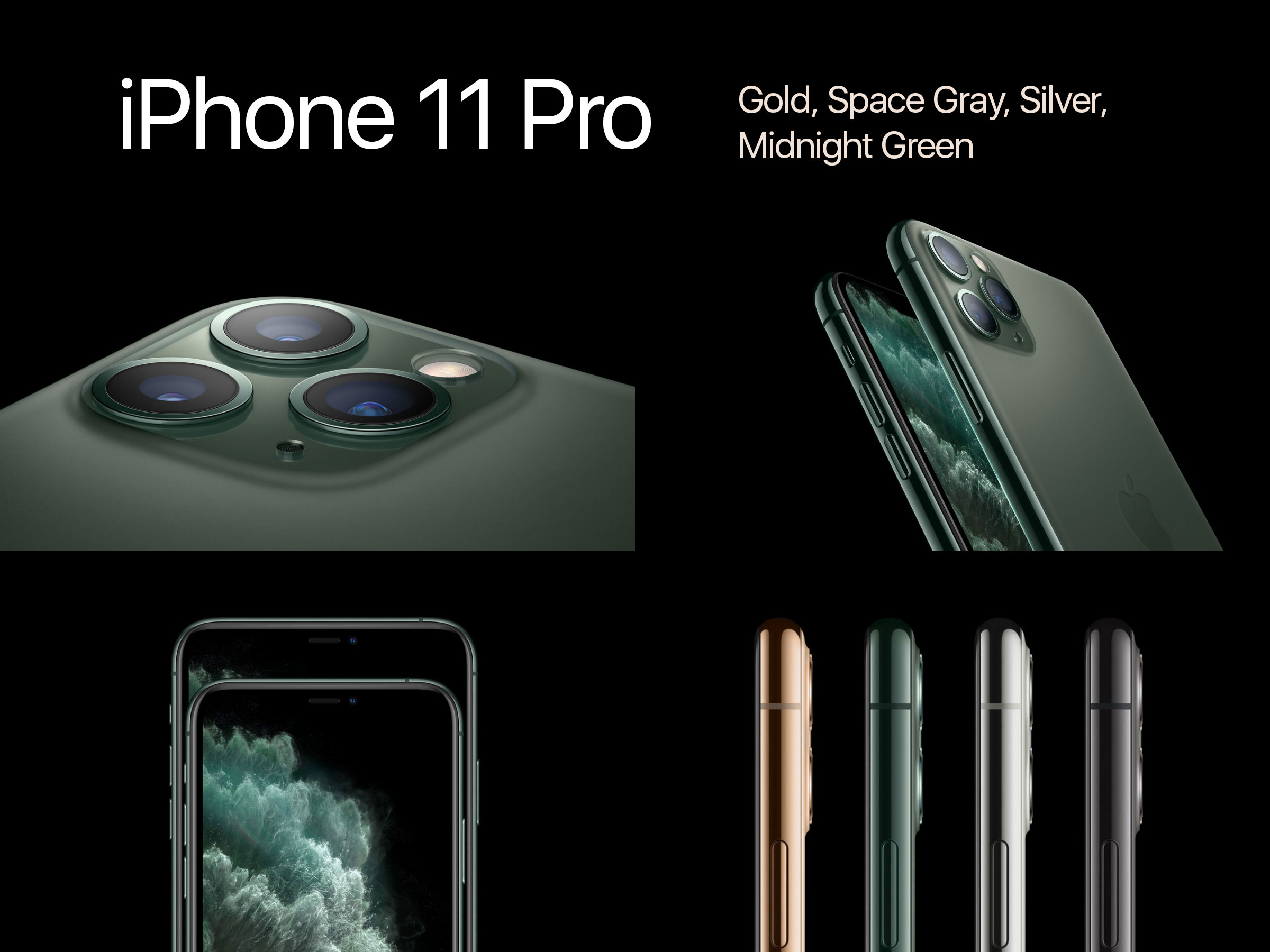 iPhone 11 Pro Camera Specifications: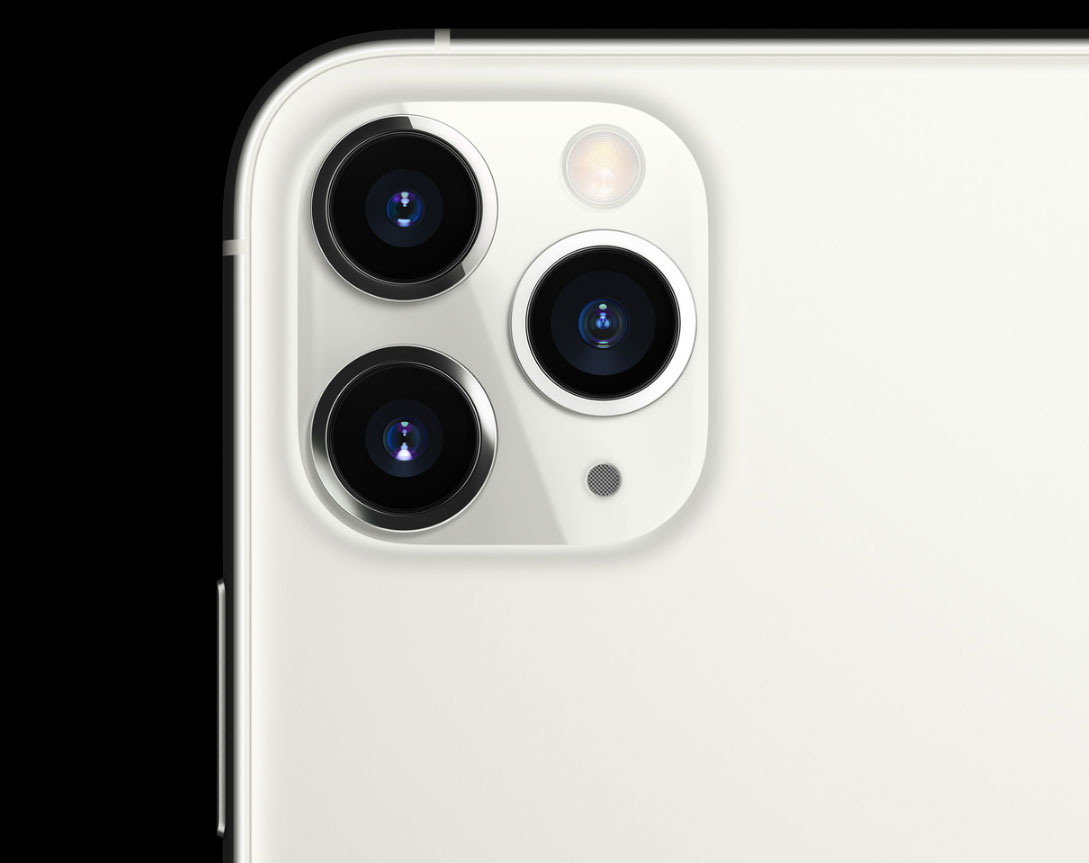 It has triple 12MP Ultra Wide, Wide, and Telephoto cameras
Ultra Wide: ƒ/2.4 aperture and 120° field of view
Wide: ƒ/1.8 aperture
Telephoto: ƒ/2.0 aperture
iPhone 11 Pro has 2x optical zoom in, 2x optical zoom out; digital zoom up to 10x, Portrait Lighting with six effects (Natural, Studio, Contour, Stage, Stage Mono, High-Key Mono), Five‑element lens (Ultra Wide); six-element lens (Wide and Telephoto). It's Panorama is (up to 63MP). New features include Night mode, Next‑generation Smart HDR for photos, Live Photos
iPhone 11 Pro Resolution:
2436 x 1125 px resolution at 458 ppi
iPhone 11 Pro Max Resolution:
2688 x 1242 px resolution at 458 ppi
iPhone 11 Pro & iPhone 11 Pro Max Colors & Finish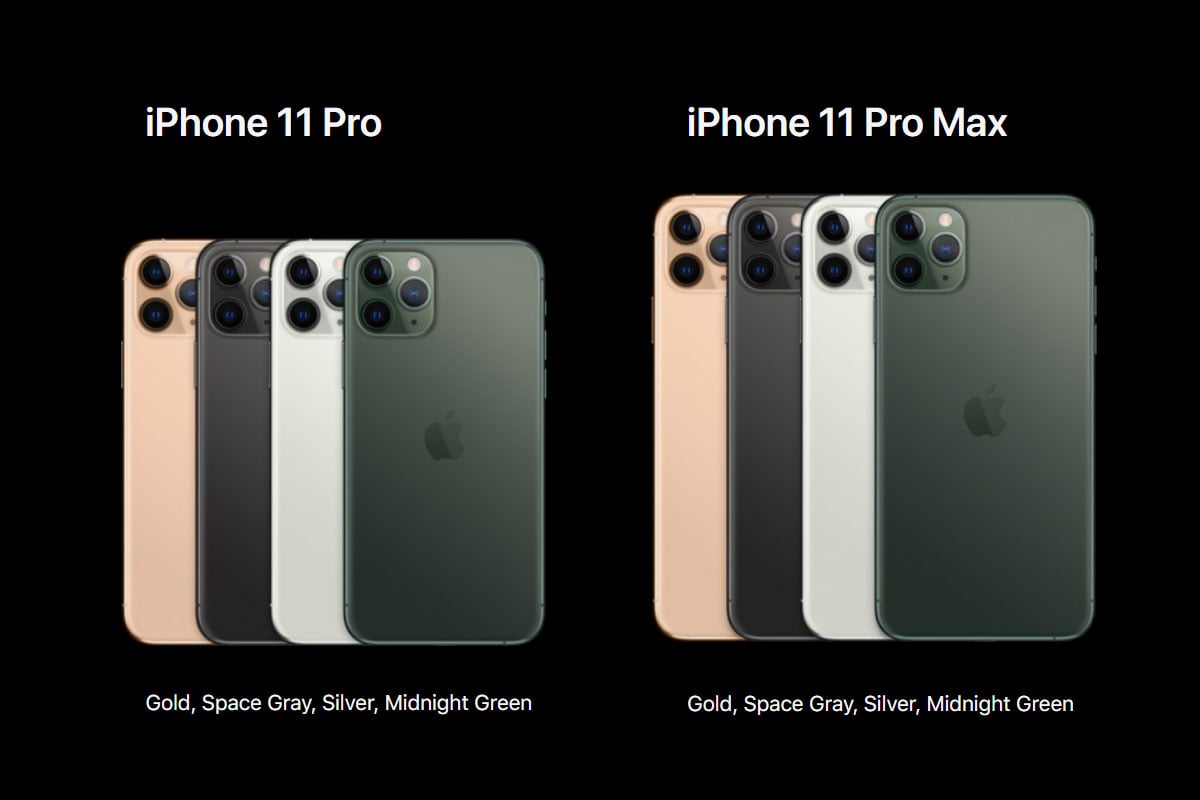 That's all for today guys! This is what Apple has come forward and it is safe to say that we are not disappointed but we are very excited to know that this tech giant never ceases to amaze the users all around the world. Let us know if you want to know more about iPhone 11, 11 Pro or 11 Pro Max and we'd be happy to share some more information and news with you guys!
Preorder iPhone 11 Pro on Apple store
Preorder iPhone 11 on Apple store
Recommended: