Are you looking for the best way to learn graphic design quickly? If so, you'll absolutely love today's post. In a few paragraphs, we help you to choose the most direct route to learning graphic design as a beginner.
The article is directed to every novice looking for information on how to learn graphic design conveniently. If you love expressing your thoughts via drawing and writing, a career in graphic design is a great fit. Graphic design is perfect for creatives with a keen attention to detail.
In the article, we cover learning graphic design through formal education or self-study. Is joining a local college/university for a degree in graphic design worth it? Does self-study offer you the firm foundation you need to start a career in graphic design?
Graphic design is also perfect for freelancers and full-time office employees. But, does the quality of the education you get affect how you advance in your career no matter how and where you work? Do graphic designers with degrees do better than people without an academic certificate?
We answer these and more questions in the upcoming sections, so please read to the end. Without further ado, let us begin.
How to Learn Graphic Design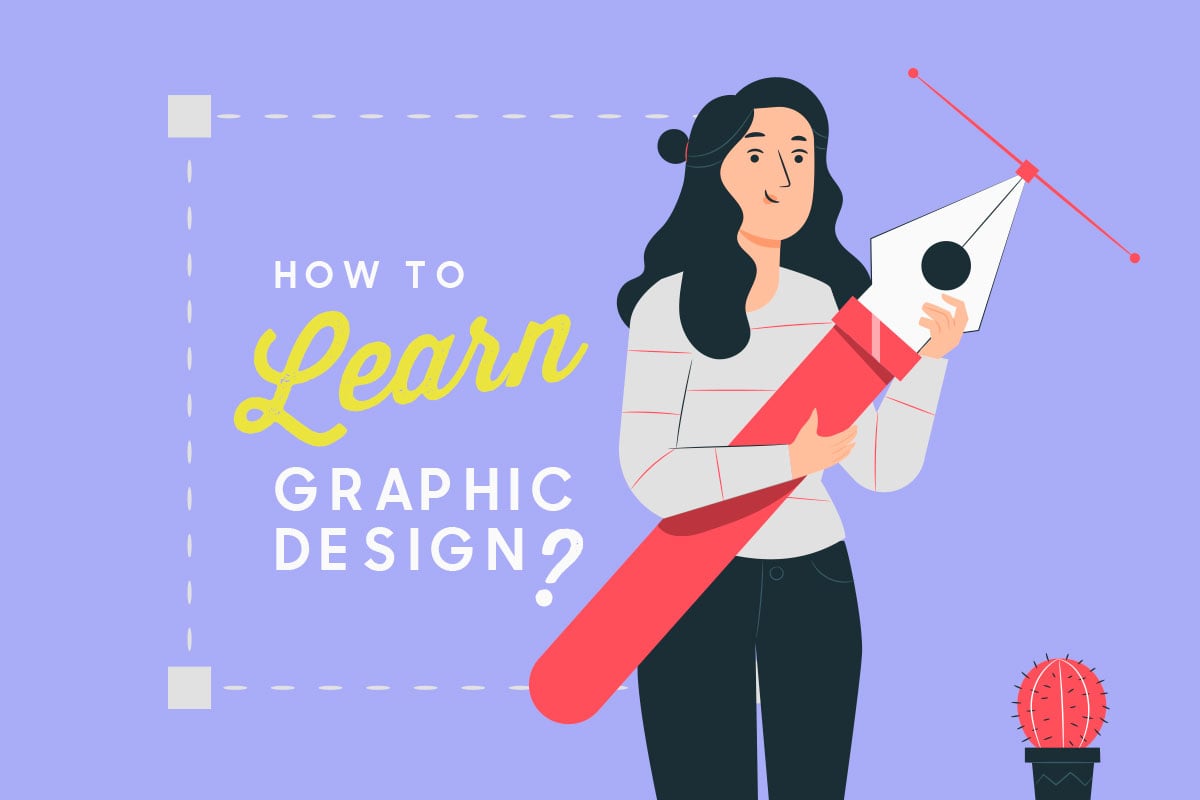 There is no one sure-fire path to learning graphic design. You can learn on your own or join a university that offers the graphic design program. Whichever route you take, however, make sure you keep learning and practicing daily. That being said, let us begin with self-taught graphic design.
Teach Yourself Graphic Design
Many graphic designers, including some well-known names in the industry, have created impactful and successful careers without the benefit of a formal education. That means they don't have a diploma, associate or bachelor's degree in graphic design – they learned all they know via self-study and persistent practice.
You, too, can learn graphic design without ever stepping a foot in class. The only downside, in my opinion, is you don't learn the fundamentals of graphic design in a structured manner. As such, you might innocently miss some crucial principles of graphic design, which might slow down your growth.
So, which areas of graphic design should strive to cover?
For starters, draw every day to promote creativity and improve eye-to-hand coordination. Drawing on a daily basis helps you to strengthen your artistic ability. It doesn't have to be complicated; find a pencil and sketchbook and practice daily.
Secondly, invest time in learning vital aspects of graphic design including typography, color theory, history, design theory, user experience, texture, imagery, shapes, rhythm, spacing, contrast and so on. You can learn most of this stuff via online courses on websites such as Coursera.org, Alison.com, and Udemy, among others.
Thirdly, as a graphic designer, you cannot escape the reality of writing for different target audiences. As such, it is important to hone your writing skills. Practice using different grammatical structures and terminology for different audiences, and you will be a step ahead of the competition.
Fourthly, graphic design has embraced technology in every aspect of the job. As such, you should strive to get comfortable with graphic design software. There are many tools, both free and paid available, but most experts recommend Adobe Creative Cloud.
Self-study is all about following your passions. It involves learning a whole lot of things constantly. You need astute research skills to find the right material online, and a lot of dedication to learn graphic design on your own. Follow popular graphic design blogs for inspiration and the latest trends.
Self-learning aside, let us cover formal graphic design education.
Take Classes in Graphic Design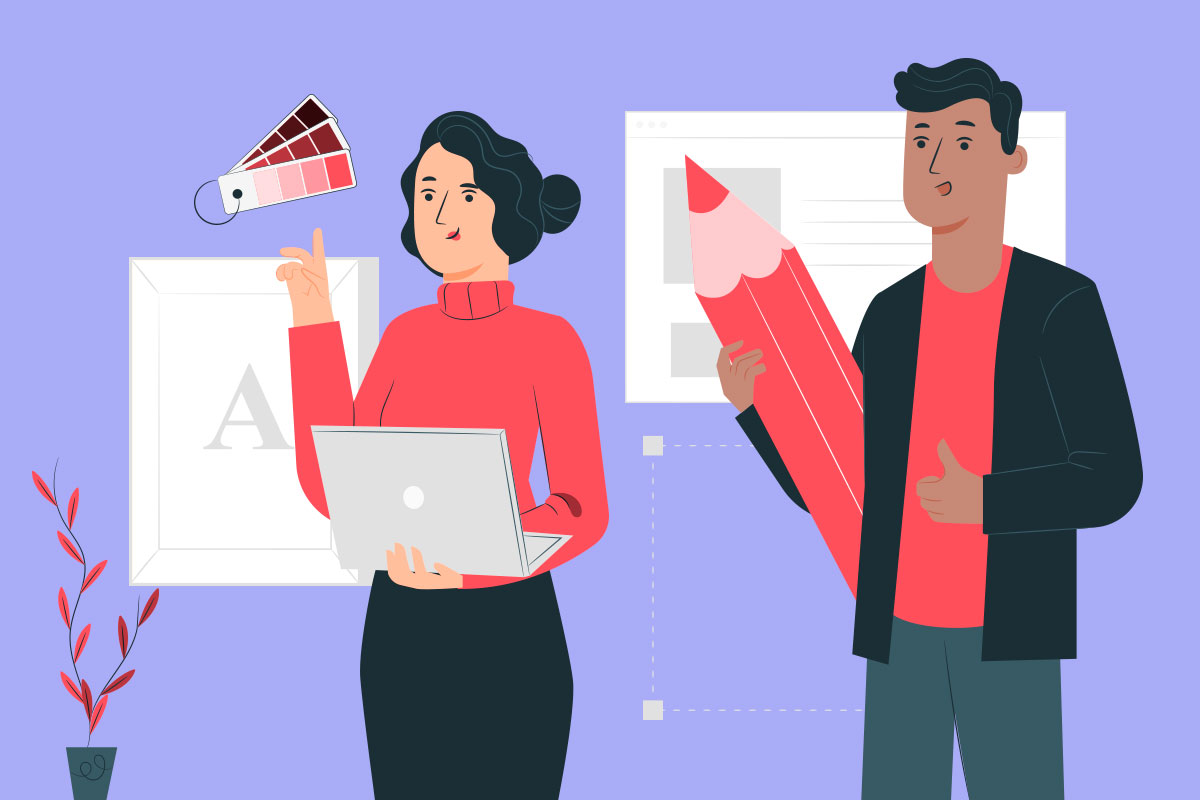 Firstly, if self-study isn't your cup of tea, you can always take a few college classes in graphic design or pursue a full, graphic design degree program.
Most employers require a bachelor's degree to get your foot in the door, so a formal education may right for those pursuing a career as a graphic designer versus those looking to pick it up on the side. Plus, the friends and network you make in college come in handy too.
Secondly, a graphic design degree offers you a firm foundation to quickly launch a career in graphic design. The program usually covers art, history, principles of design, business, marketing, website design, and many other aspects of graphic design.
Thirdly, your university may offer career resources you need to break into graphic design, such as internship placements. You can leverage recommendations from your college to fill an internship position. Why? Internships offer you a lot of learning opportunities and experience.
Fourthly, many universities offer on-campus and online programs, meaning you can learn at your own pace. Although it's fairly more expensive than self-study (depending on how you look at it), starting with a 4-year stint at college can help you nab your dream job.
However, don't think of formal education as expensive. Instead, think of it as an investment in your future graphic design career. After all, learning goes on for a lifetime. A degree merely prepares you for commercial graphic design.
Over to You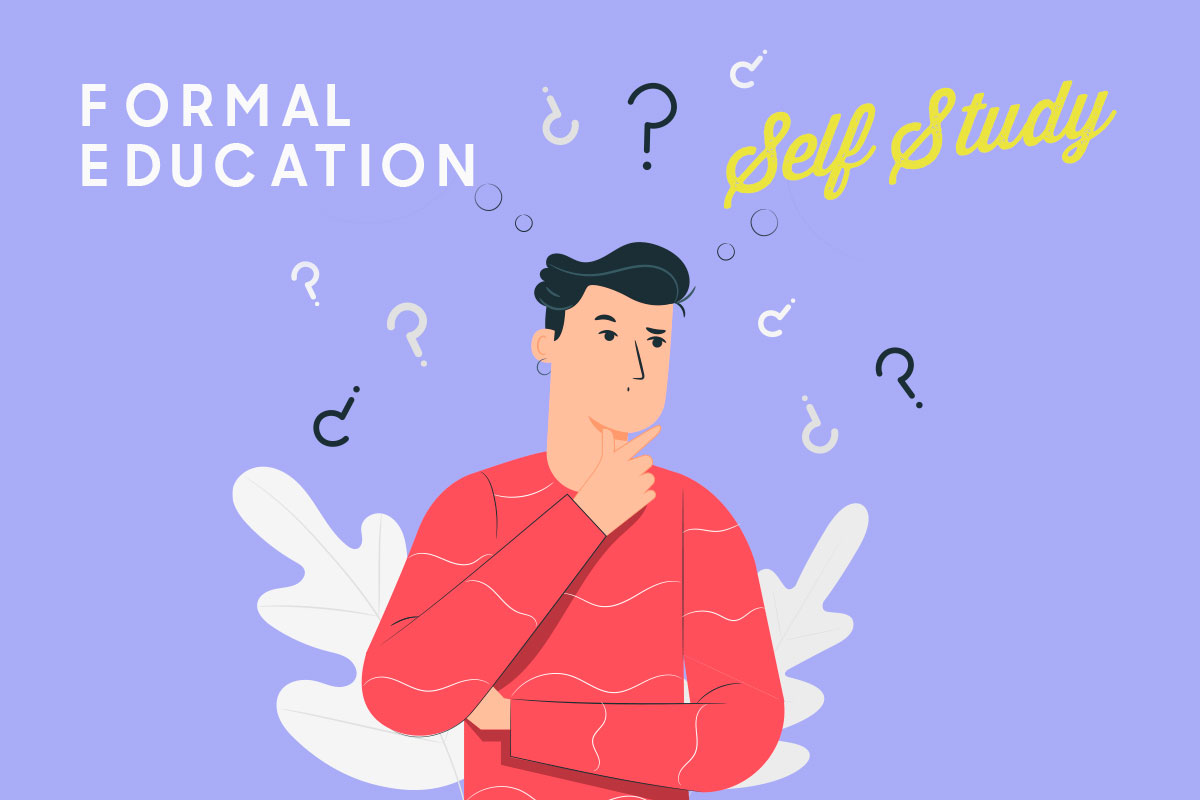 Which route do you think is the best to learn graphic design? Would you pursue formal education or self-study? Personally, starting with a bachelor's degree, and then later beefing up with self-study sounds swell.
Starting with a strong foundation is the best way to a successful career in graphic design. However, you must keep learning as things change rapidly in graphic design. Don't get comfortable with your degree; keep learning and practice daily.
Have an opinion? What is the best way to learn graphic design? Please share your thoughts in the comments.
Credit Image: Freepik.com
Recommended: