Need some spur to bounce back and move in the right direction? If that's a categorical yes, we have your back with today's article. We show you ten dazzling graphic designers to follow in 2020.
The graphic designers on our list are celebrated and for good reason. They are the crème de la crème of the over $10-billion graphic design industry. Oh yeah, it's that big of a pie if you didn't know ?
They rock your world with noticeable designs that make a statement – and each followed a unique path to greatness. They are the guys who make you wonder, "how did they do that?" whenever you see their creations.
We've picked five female and five male graphic designers to tell a gender-balanced narrative. Whether you're a beginner or pro graphic designer, these guys ooze loads of inspiration to keep you going when the journey seems dreary.
It doesn't matter whether you're in school, employed or freelance, the ten graphic designers you meet here today carry their weight, making the profession as glorious as it's supposed to be.
So, don't shy from bookmarking, sharing and following each of them. After all, we've peppered the article with links to your favorite social media platforms.
Go the extra mile and chat up these guys and girls whenever you can. They are undeniably cool and can make great mentors. Geek out if you want, too; it's admirable.
Shameless plug: It took tons of hours sifting through thousands of graphic designers. Yes, there are many of us out here, and each one of us (you included) is awesome. Are you fueled to contribute and give back? If you're so inclined, please leave a reply at the end with your favorite graphic designer(s) and we will update the post aptly.
With that overture, let's push the pedal to the metal. Come with me ?
Graphic Design: Salary, Future Outlook & Requirements
Before we rock the party, you're probably pondering how our top 10 graphic designers earned their palms.
Were they motivated by the money? Because if you ask me, graphic designers are grossly underpaid, considering the mission-critical work they do.
Here's a shining example.
Did you know, according to Maryville University, the Nike swoosh logo that's worth well over $26 billion today was designed by a student name Carolyn Davidson for a derisory $35? That was back in 1971 but still, $35 bucks?
Aside: Nike rewarded her sizably later on, which is praiseworthy for a shoe brand easily recognizable around the world. Even if she doesn't make our list, Carolyn Davidson "The Logo Lady" is our hall of famer today.
Therefore, we conjecture that graphic designers don't go into the career for the money. It has to be something you're passionate about, like writing or any other creative craft.
That aside, you're probably wondering if you must earn a design-related bachelor's degree to net big breaks. Do you need to put in four years of coursework to become a graphic designer?
Well, yes and no. You can become a formidable graphic designer without a degree or diploma. Many graphic designers have crafted successful careers without a formal sheet of paper.
A superb example is the late Tibor Kalman, "the 'bad boy' of graphic design" who put Barnes & Noble on the map with his exquisite ads, shopping bags, store signs and the original B&N bookplate trademark.
And do you know why?
Because employers are looking for someone with authenticity, knowledge, passion and creativity. That doesn't inevitably render into a piece of academic paper.
The operating word from the foregoing sentence is knowledge. And you don't need a bachelor's degree to be a knowledgeable graphic designer.
There are tons of free and paid online courses that offer you a solid foundation, even if you've never stepped foot in a university. The point is you must learn the ropes; the ins and outs of graphic design and what's required in the industry.
After all, employers pine over solid portfolios. If you take the time to create an amazing portfolio, job offers will rain on you left, right and center.
To cover your bases, find graphic design courses on websites such as Alison.com, Udemy.com and Canva.com, among others.
Still, don't disqualify the value of a bachelor's degree in graphic design, more so if you have deep pockets for tuition and time to commit. Most universities offer the course online, so you don't have to attend on-campus classes.
The future of graphic design is bright too. Employment opportunities in the graphic design industry is expected to grow by 3% between 2018 and 2028. The emergence of new technologies will fuel the growth further. All the same, there will be tough competition, which means you need to up your game.
Now that we are on the same page, let us unveil our list of ten admirable graphic designers you should follow.
10 Amazingly Talented Graphic Designers to Follow 2020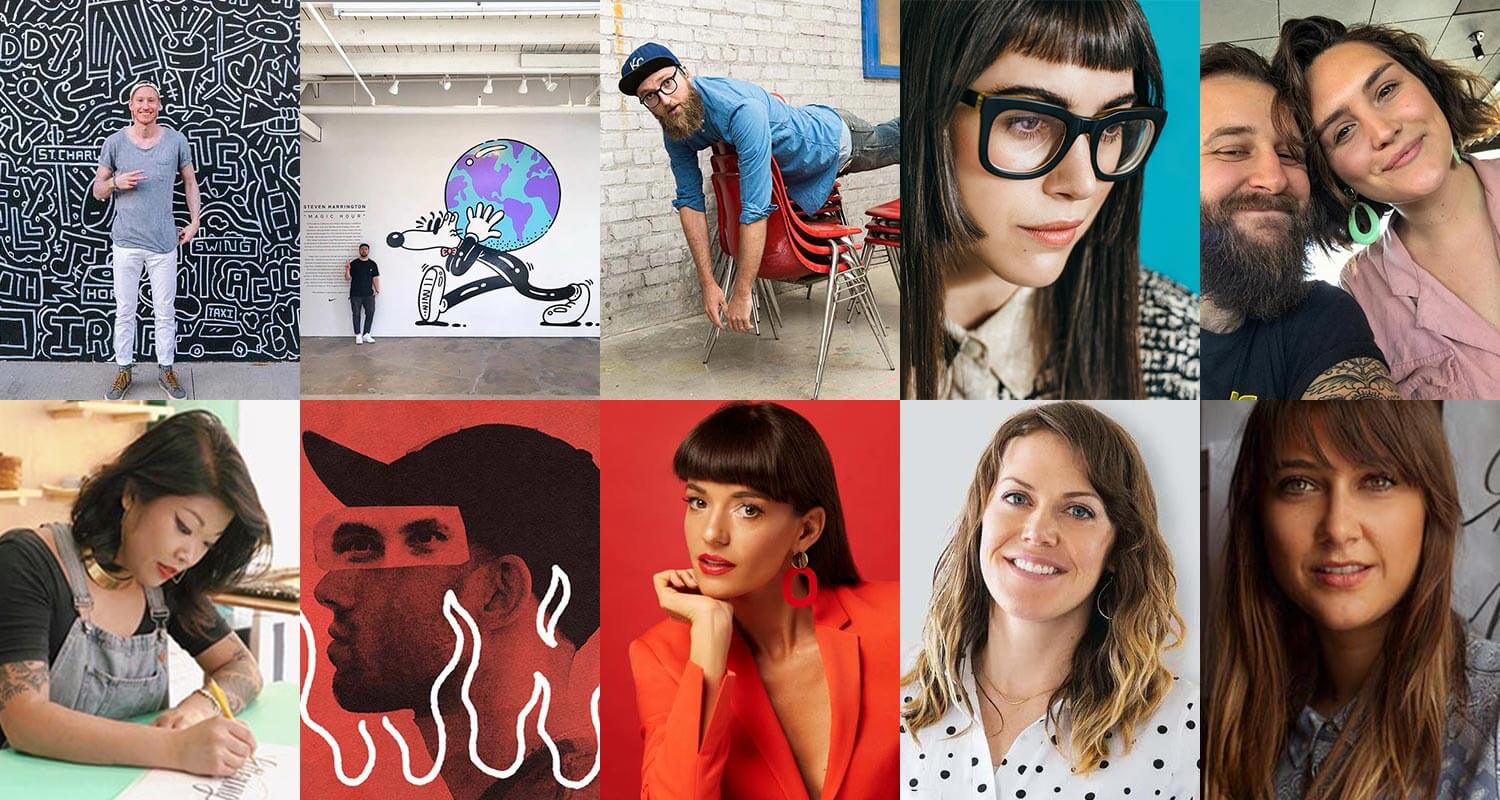 Picking ten graphic designers out of the hundreds of thousands seems unfair. But if we were to list all graphic designers in the world, we would need an entire book and a bazillion hours of data entry. What an exaggeration, but you get the point.
Let's start.
1. Mike Perry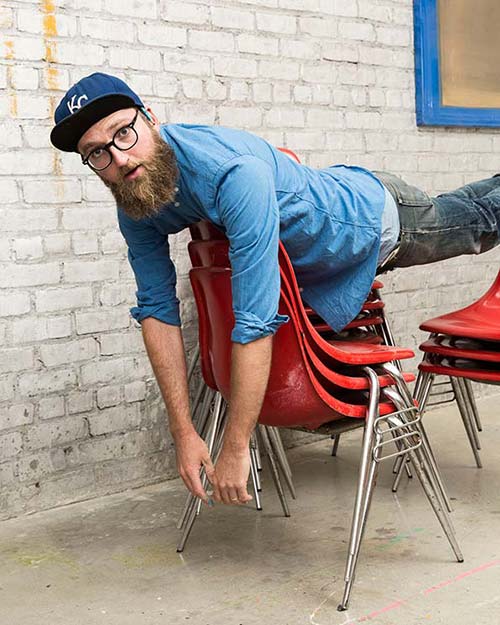 Mike Perry is an Emmy winning graphic designer based in New York. His work has been exhibited across the globe in countries such as Germany, England, China, Singapore, and Holland, making him one of the most famous graphic designers to follow.
Perry is best known for his award-winning animations for Comedy Central's show Broad City. His Instagram feed is an explosion of color. Are you running low on creative juices? Mike is the guy you need.
Education: Earned a degree in graphic design from Minneapolis College of Art and Design.
Website | Instagram | Twitter | Tumblr | Facebook
2. Becca Clason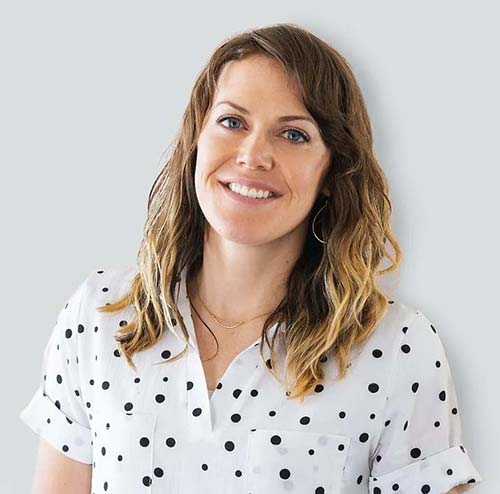 A tactile lettering artist, Becca Clason is a freelance graphic designer based near Salt Lake City, Utah. She is the founder of LetterWest, and co-founder of So Mighty and Love Letters.
She is a talented graphic designer who has worked with big-name brands such as IBM, Starbucks, American Express, Nordstorm, Tumblr, Kellogg's, Facebook, Disney and many more.
Education: Studied advertising and graphic design at Brigham Young University.
Website | Instagram | Twitter | Dribbble
3. Timothy Goodman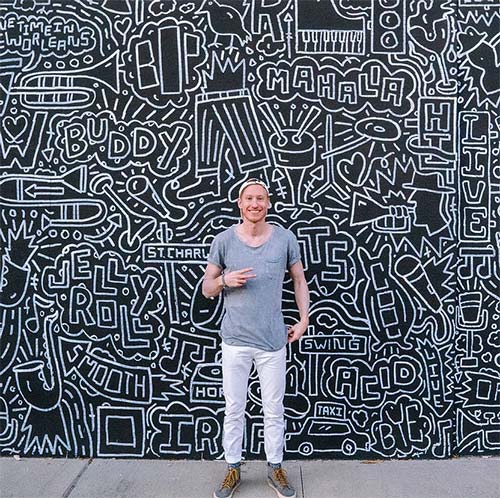 Muralist, author, illustrator and graphic designer based in NYC; Timothy Goodman is an enigma. He is many things, and talented is high up on the list. Plus, he uses his skills and talents to champion for human rights, which is incredible.
He has a fanatical following on Instagram with over 180k followers. He is quite brilliant, this guy, and has worked with the likes of Samsung, Target, Airbnb, Netflix, Google, Coca-Cola, ESPN, Cadillac, and The New York Times, just to mention a few clients.
On top of that, Timothy has earned countless awards including AIGA 365 Design, AIGA 365 50/50 Book Covers and American Illustration, among others.
Education: Studied design at School of Visual Arts in New York City
4. Gemma O'Brien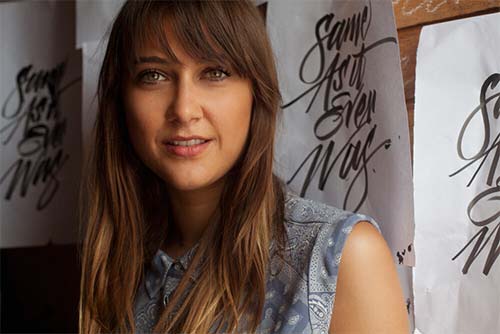 Gemma is an Australian trailblazer creating beautiful and colorful designs that will blow your mind. She is best known for her hand-painted murals, bold super-graphics, and illustrative lettering.
She dropped out law school to pursue graphic design, and became incredibly good at it. Today, she's totally killing it across the globe.
She has earned a good number of awards and worked with big companies such as Dropbox, Superfly, Google, Apple, Tiffany & Co, and The New York Times, among others.
Education: Studied at the Queensland College of Art in Brisbane for one year. Later, she earned a bachelor's degree in design at the College of Fine Arts (UNSW).
5. Jon Contino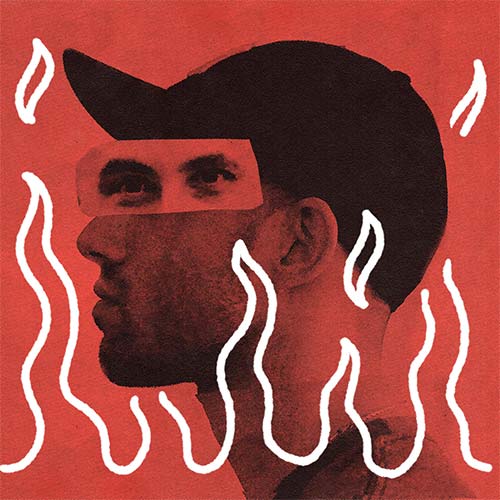 Born and raised in New York city, Jon Contino is a freelance graphic designer and an influential staple in the design and branding community.
Fueled by the unending desire to achieve excellence, he has been at center of many branding campaigns for big companies such as Jameson, The Lincoln Motor Company, Jack Daniels, Nike, Microsoft, Coca-Cola, 20th Century Fox Studies, American Eagle and so on.
His mantra is to build brands with blood, sweat and tears, which has earned him prestigious honors and awards within the graphic design industry.
Education: Bachelor of Arts & Arts History at Adelphi University
Website | Instagram | Twitter | Facebook
6. Lauren Hom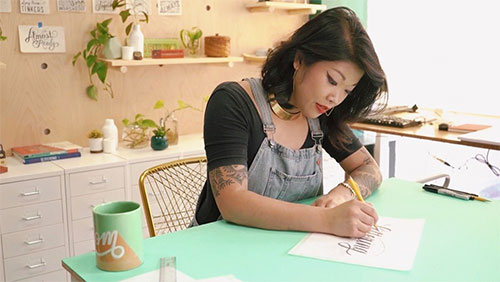 Lauren Hom is a talented graphic designer and letterer with a soft spot for cheesy puns, motivating messages and nice letterforms.
She is best known for quirky copywriting, bright color palettes, and playful letterforms; skills that have earned her clients such as Adobe, Airbnb, Ritz Carlton, Google, Hallmark, Yelp, YouTube, Simon & Schuster, The Boston Globe and LinkedIn, among others.
Her tenacity and workmanship have earned her plenty of awards including 2019 Adobe MAX Master Speaker, 2014 Folio Mag Best Cover Design, and 2015 Mochi Magazine's 24 Game Changers Under 25, among others.
Education: Earned BFA Advertising degree from School of Visual Arts in New York City
Website | Instragram | Twitter | Behance | Dribbble | Facebook
7. Steven Harrington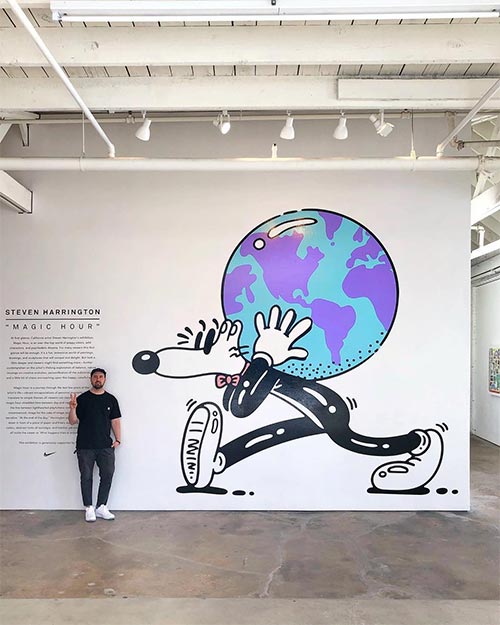 Steven Harrington and doodles are synonymous. I mean, the guy loves doodling, and he's pretty darn good at it. His Instagram feed is full of colorful illustrations that will lift up your spirits even on your dullest days.
Based in Los Angeles, Steven is cited as the leader of contemporary Californian psychedelic-pop aesthetic. He is best known for his bright, iconic style that encourages conversation between the artist and viewer.
Education: Art Center College of Design in Pasadena, California.
Website | Instagram | Facebook
8. Jessica Walsh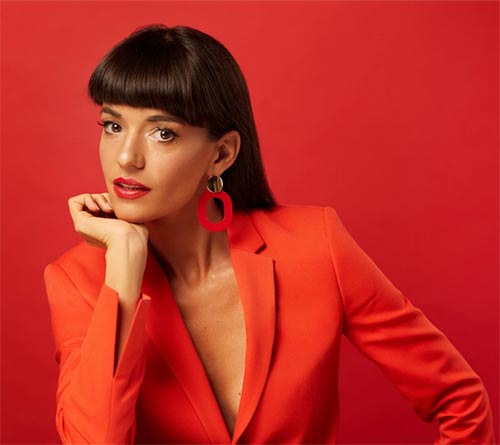 Jessica Walsh is notable one of the biggest names in the graphic design industry. Spotting over 500k followers on Insta, Jessica is a force to be reckoned with as far as designers go.
She is talented and a breath of fresh air in an industry chocking with copycats. Her unique ideas and stellar execution make Walsh one badass mama to follow. You'll never run out design ideas on her social media handles.
In a single line; Jessica Walsh will rock your world with her bold, emotional and provocative signature style. She's worked with major brands such as Wix, Zooba, Pet Plate, Parle Agro and Baboon, among others.
Education: Bachelor of Fine Arts (BFA) from Rhode Island School of Design (RISD)
9. Luke & Morgan Choice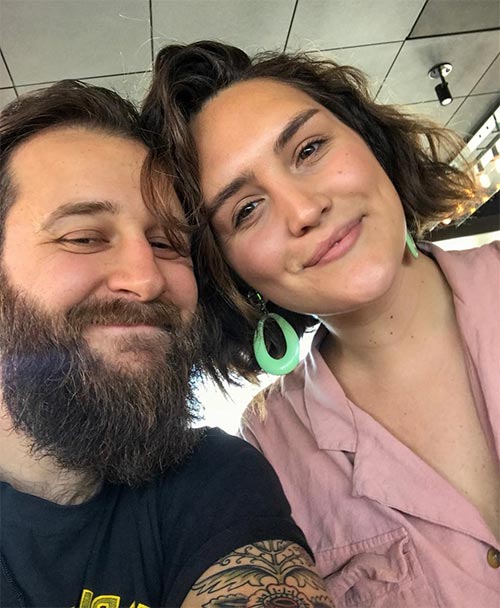 Luke Choice and his wife Morgan operate under the moniker @velvetspectrum, a graphic design agency based in Astoria. Oregon. Their Instagram feed is full of designs that border on expressionism. They are carefully curated to evoke emotion, moods and ideas.
Luke Choice has partnered with big-name brands such as Nike, Ray Ban, American Express, Infiniti, HBO, Ministry of Sound, Google, Cadbury's, Adidas, Adobe and many more.
Education: Self-taught
Website | Instagram | Behance | Facebook | Vimeo | YouTube
10. Leta Sobierajski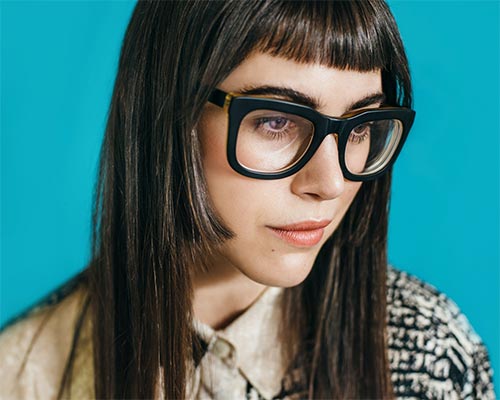 Eccentric, brilliant and imaginative are mere words that don't do justice to Leta, a designer of many disciplines based in Brooklyn, New York. She is simple out of this galaxy, with fascinating creations that speak volumes.
If you need inspiration and a chuckle or two, Leta is the girl to follow. She is incredibly talented, and is never shy to bare it all for the world to marvel. An upstate New Yorker by heart, Leta literally makes music for the eyes.
Her repertoire includes big brands such as Adobe, Airbnb, AIGA, Facebook, GE, Google, Bloomberg, Renault, Instagram, Mailchimp, Gucci, IBM and the list goes on forever.
Education: Studied graphic design at Purchase College
What do you think of our list? Who are your favorite graphic designers? Please let us know in the comments.
Cheers to happy creating!
Recommended: