Hi there everybody! We know that ever since the world started to be back to work from the offices, life has been a little tough and mismanaged even after a couple of months and although, each one of us is trying their best to stay sane and get done & over with things perfectly, there are days when we just want a break, a day off to unwind and relax. If you are in the same boat and feel that almost everything has become monotonous, then know that we are here for you guys – both for work related stuff and in general too.
Okay so, to help you guys take your mind off work for a little while, we thought of sharing something different and unique with all of you. Allow us to share very pretty and hyper realistic portraits with drawing pencils that have been created by Shaun McKenzie who is known as Neeyellow Art on his social media platforms. Let's have a look at who is first and then we will share the art that he has created using drawing pencils but before that, we just want to say that we are super impressed to see this man's amazing skills and how he makes sure that his portraits are larger than life.
Shaun happens to have an amazing set of skills and we just cannot stop looking at his portraits, they look real than the photos as well and we believe that the artist deserves all the appreciation in the world for creating what he is excellent at. Shaun also records his tutorials and at times, challenges as well while he is communicating with his audience in one way or the other. That sounds like a really good idea when it comes to interacting with your followers and subscribers. And since Shaun has a pretty decent following on his platforms, we think that he is able to share his knowledge and tips with a lot of people too.
Now, let's talk about what hyper realistic drawings are and what hyperrealism really is before we move on to the drawings that have been created by Shaun McKenzie. Hyperrealism is a genre of creating art that resembles a high resolution photographs. Artists put in a lot of efforts and their time to create something that falls under the category of hyperrealism and honestly, some of them are so good that it becomes hard to believe that whatever they have created is nothing but a drawing on a piece of paper.
The artist uses Faber-Castell colored pencils on Stonehenge paper to create his hyper realistic portraits. We personally think that, that's a really great choice that Shaun has made and here is why:
Faber-Castell pencils are not only easily accessible but they also help the artists achieve light details and darker shades equally well. Also, artists prefer using graphite pencils for sketching and drawing as the end result is more than just great. In addition to that, we would also like to mention this hear that these graphite pencils are easy to control too and that makes the artists feel less stressed out about their process of drawing or making sketches of the stuff.
The company makes sets of pencils that can be bought and used by people very easily and they can just get the set that they feel will cover the needs of their projects. And Faber-Castell also has a Graphite Sketch Set which is a beginner drawing & sketching set. It includes six pencils in six different degrees of lead hardness: 2H, HB, B, 2B, 4B, and 6B. The range of these pencils allows artists to create depth as well as detail with light to dark lead.
Shaun McKenzie has created a number of hyper realistic portraits with drawing pencils and we are going to share the names of his drawings here. He has drawn Jim Carrey, Scarlett Johansson, Paul Walker, Daniel Radcliffe (Harry Potter), Emma Watson (Hermione Granger), Rupert Grint (Ron Weasley), Gollum (from Lord Of The Rings), Philip DeFranco, Shane Dawson, and so many more.
And in this part of our blog, you will be able to read the tips that can and will definitely help you in creating your very own hyper realistic portraits so, keep reading to know more!
It is important for you to have a reference image to look at before you start creating the portrait. Without it, you won't be able to remember the details and there are chances that you won't end up with what you thought you would. You must also have the right stuff to create the portraits. We get that you might not want to spend a lot of money initially, but even during that phase, at least have the right pencil sets to achieve your goals as a beginner.
You have got to be patient with yourself and whatever you are trying to create on the paper – the moment you will lose hope because you didn't get to see what you were hoping for, you won't be able to continue. Remember that patience is the key especially when you are trying out new things to be good at.
That being said, we would like to encourage you guys to go through these stunning hyper realistic portraits by Shaun McKenzie and also follow him on YouTube etc. to get to know the genre so that you can also learn a thing a two.
Credit: Shaun Mckenzie
Hyper Realistic Portraits With Drawing Pencils
1. Daniel Radcliffe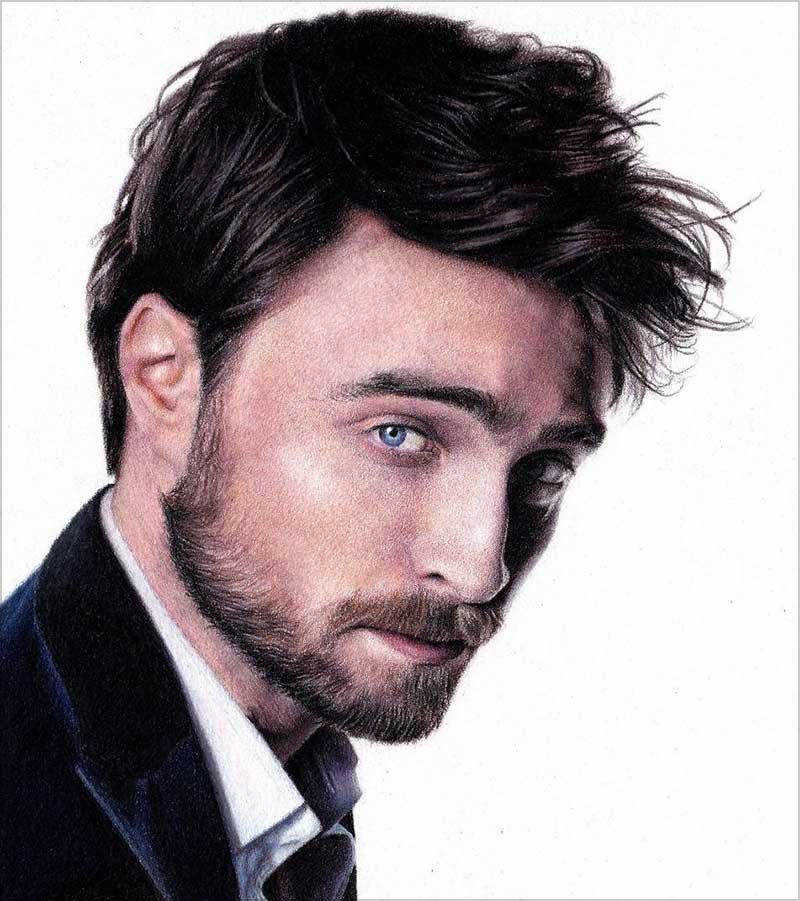 2. Duncan Pain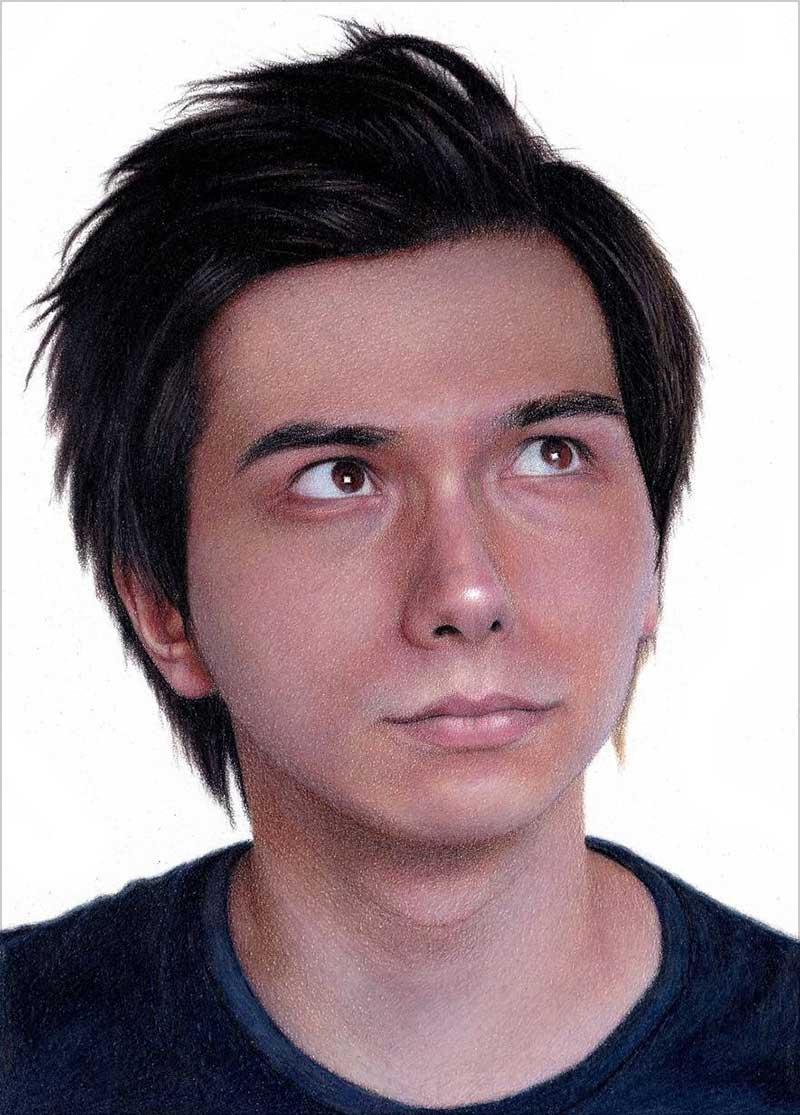 3. Elderly Man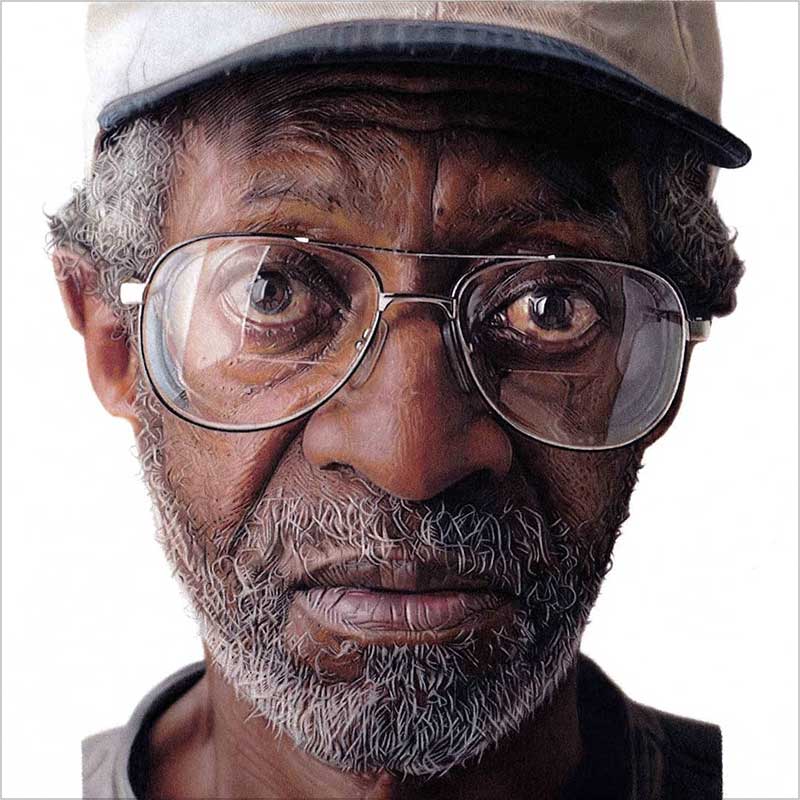 4. Emma Watson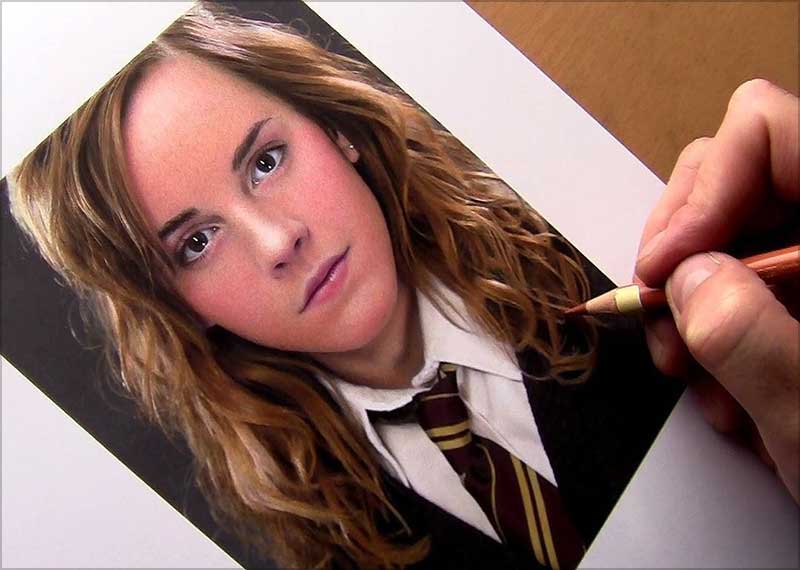 5. Gollum Smeagol
6. Hajimesyacho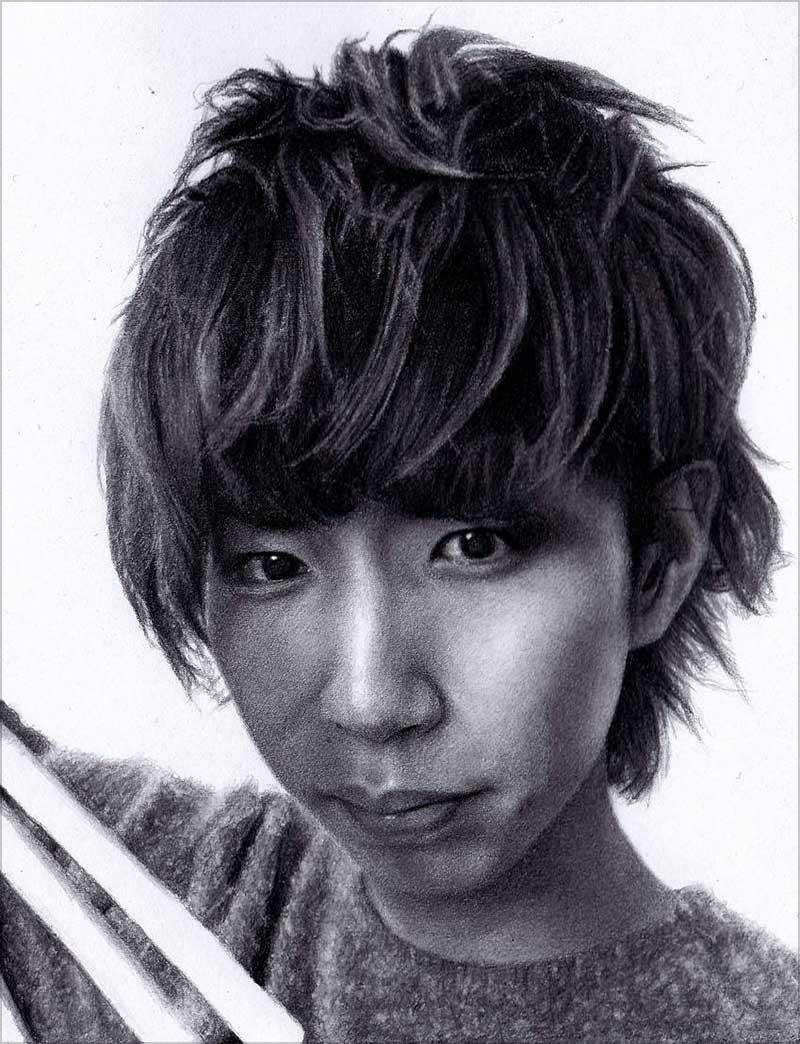 7. Jack Roper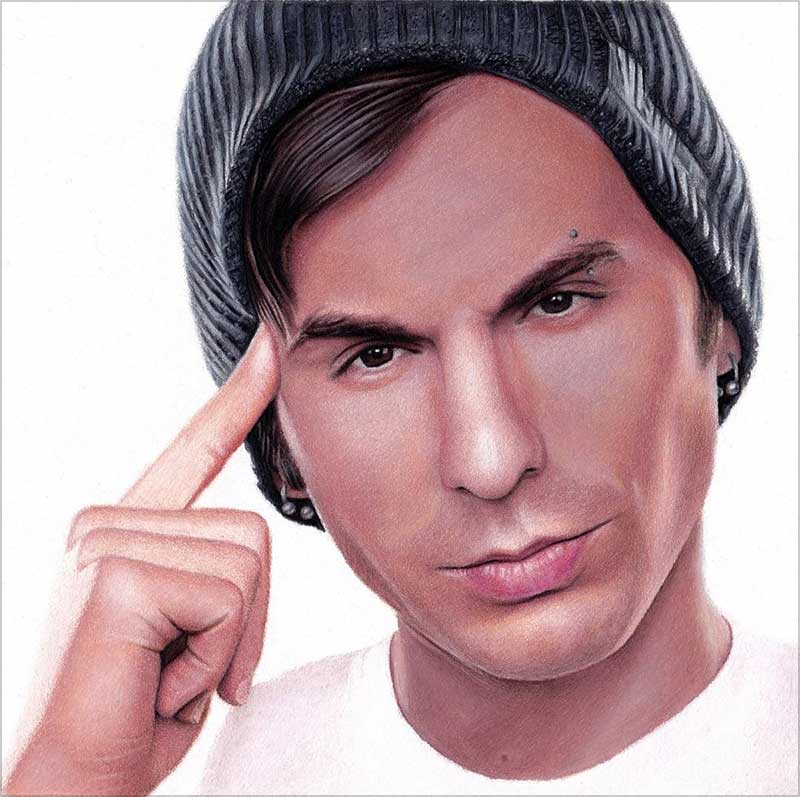 8. Jim Carrey
9. Luna Harry Potter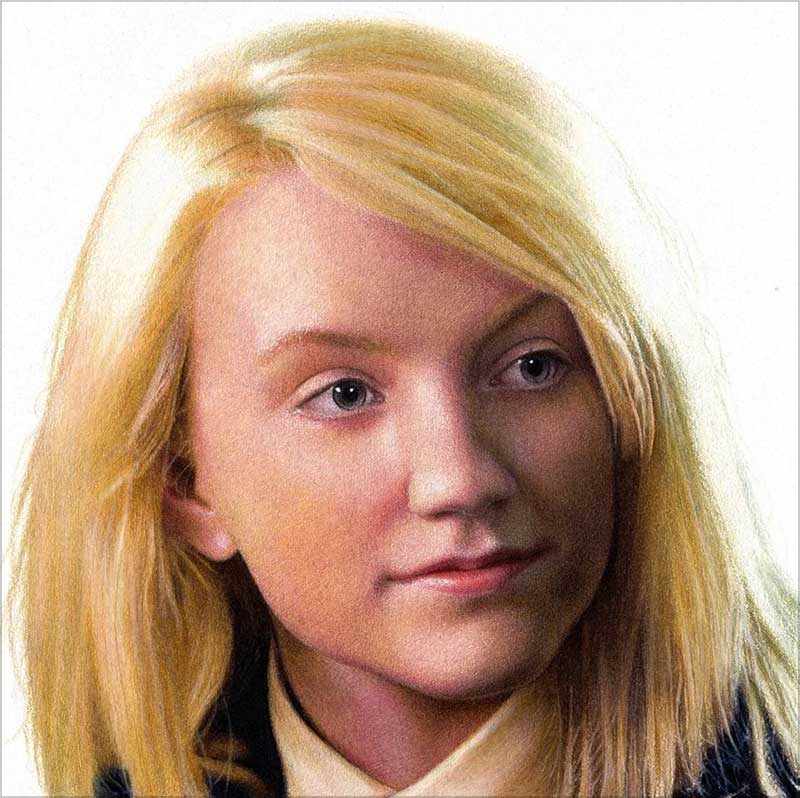 9. Michael from Vsauce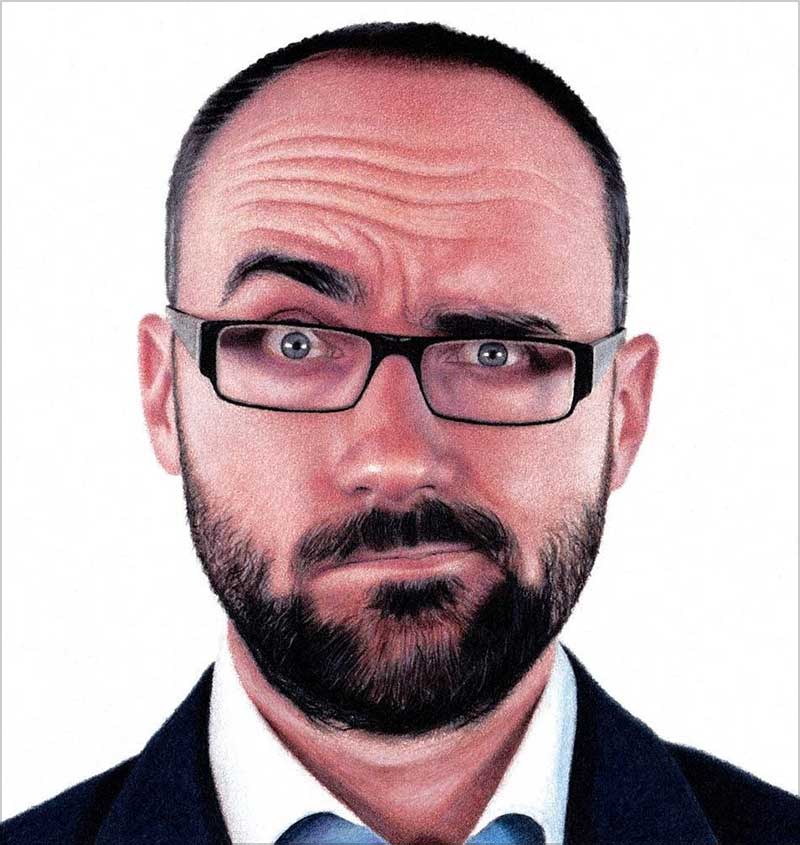 10. Paul Walker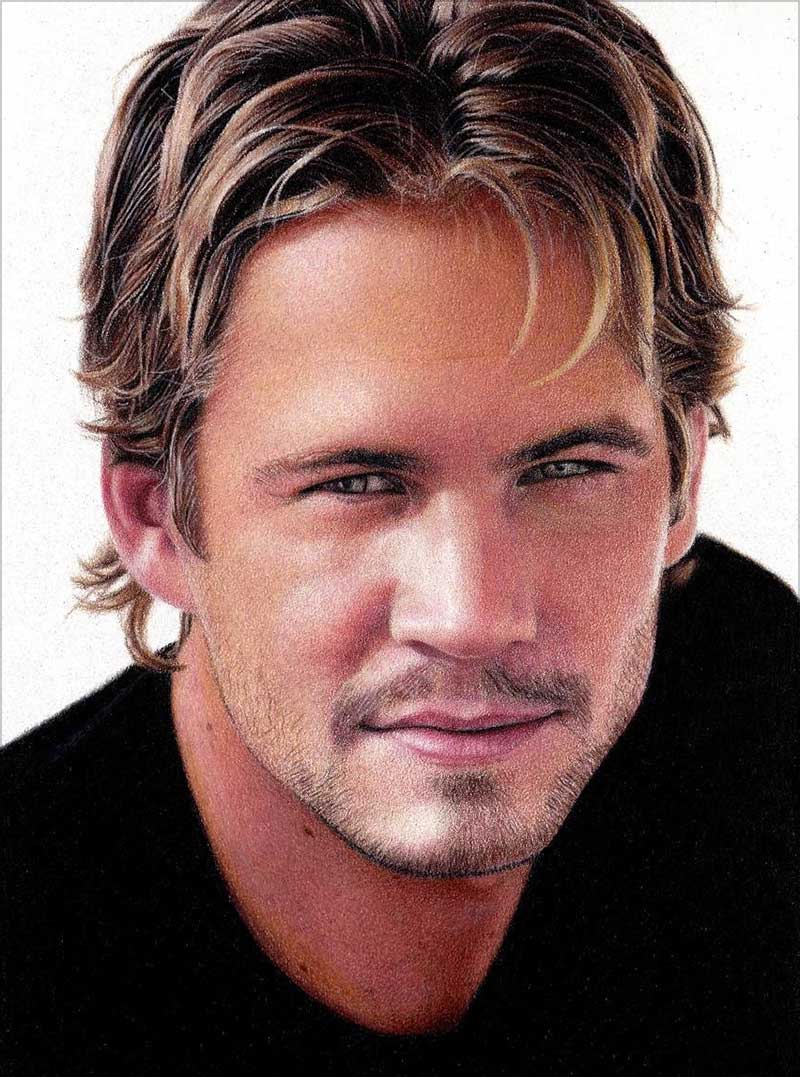 11. Pewdiepie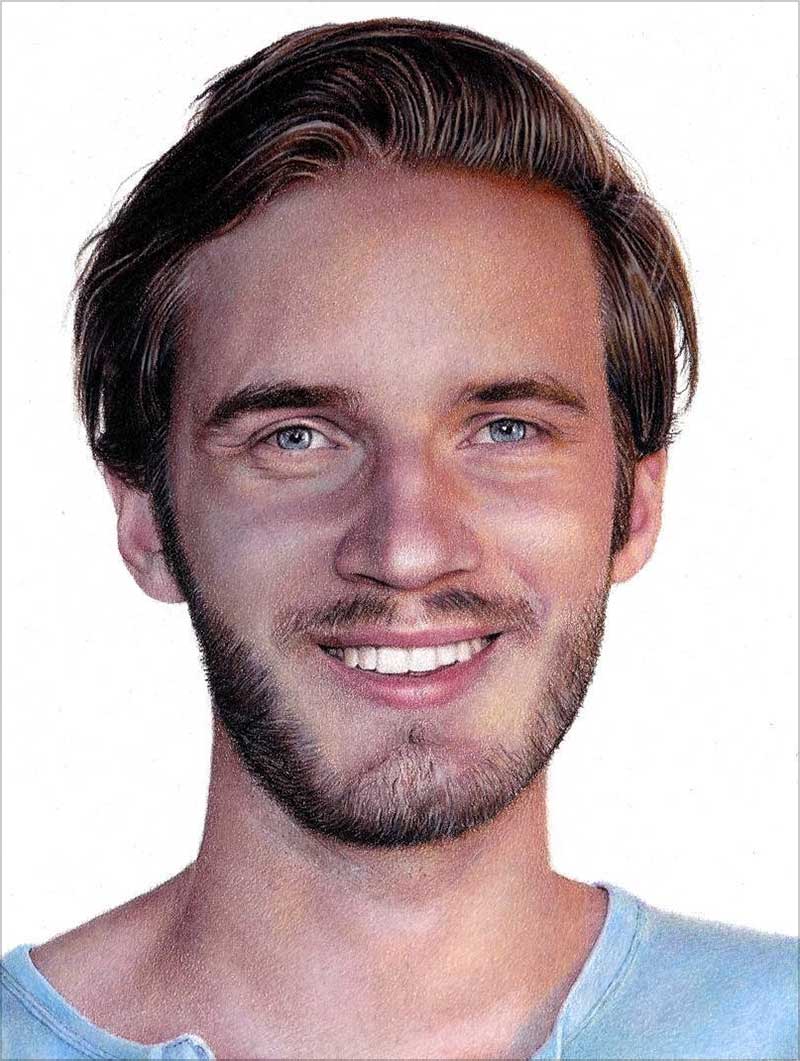 12. Philip defranco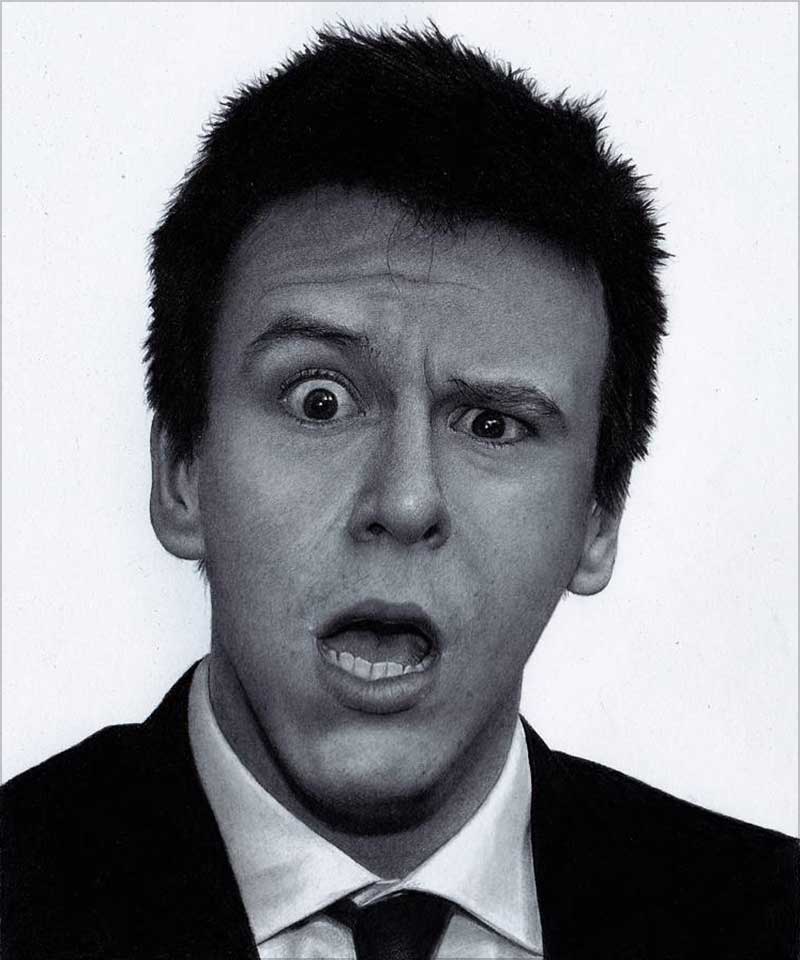 13. Rupert Grint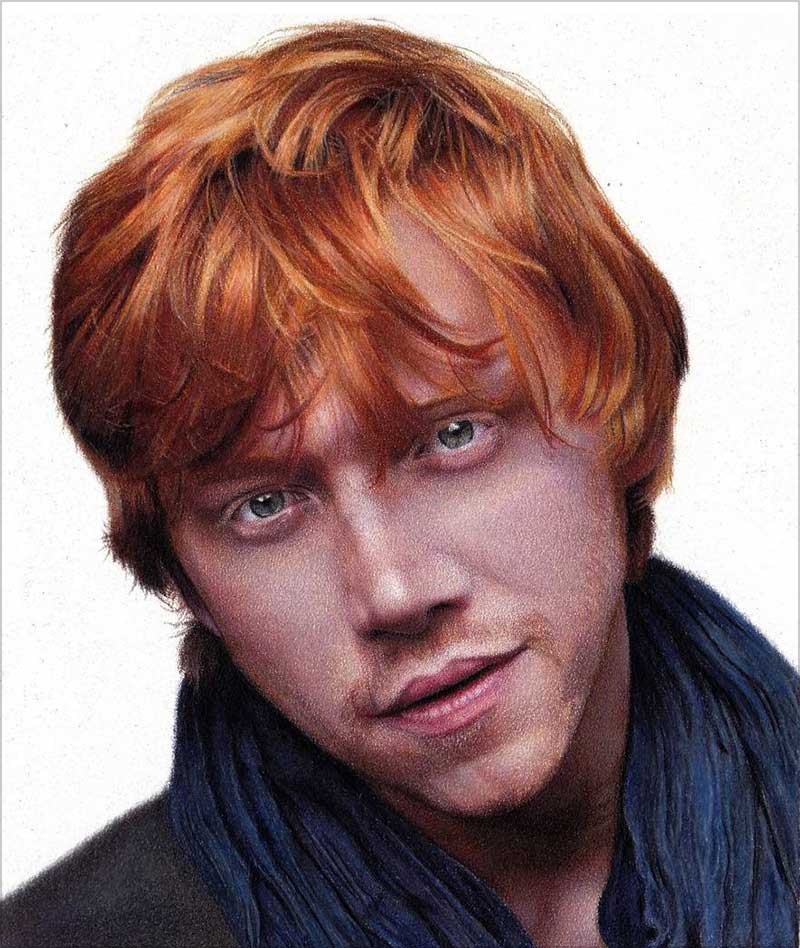 14. Scarlett Johansson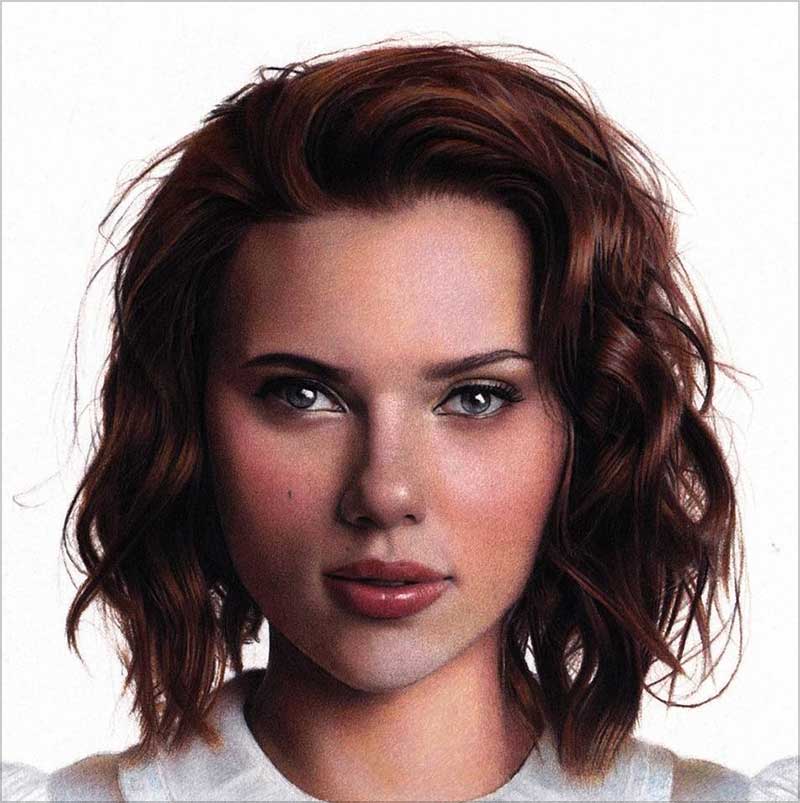 15. Shane Dawson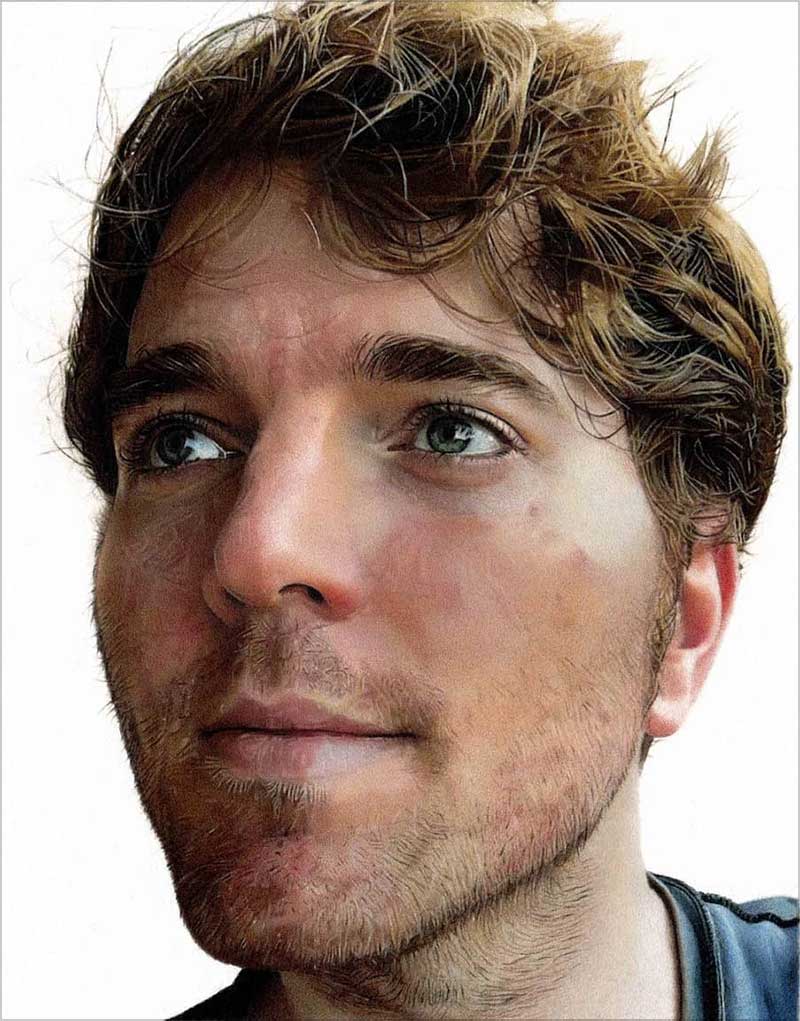 Highly recommended: