"Oh no, oh my lord," are the first things that come to mind when you discover that your SD card is empty, and all of your precious memories and incredible experiences have been lost. Deleted photos from the SD card can, however, be recovered. You're probably wondering how. We're here to show you how to restore any media files that have been lost or deleted from your SD cards. Before we begin, let's go over the various scenarios for deleting your videos and photos from the SD card.
Deleted media from SD Card by accident or on purpose. Often, you are unaware that you have removed information that is far more important to you. You might delete them on purpose in some instances.
SD Card is formatted. When using an SD Card on Android or cameras, the device prefers to format the media storage when you boot your machine after inserting it to work with the device system's reading and writing environment.
The SD Card Has Been Corrupted. Your media storage could be harmed by various factors, including corrupted file formats, frequent SD card burns and sunburns, and so on.
Infection with a virus. It's critical to keep track of any sites that may contain harmful content while you're online. It's one of the reasons why consumers' data, including images, gets lost.
System Crash or Power Outage. A sudden system crash or power outage could delete all of the data on your SD card.
How it is possible to recover photos from an SD card that has been deleted?
You can always recover deleted images from an SD card. How to Recover Deleted Photos from SD Card for Free. To begin, if you have mistakenly deleted photographs, stop right away and do not be alarmed. Do not work on them again until it has recovered. You may use the dependable restore deleted/lost files shareware to recover data not just from a PC, laptop, or hard disc but also from a USB drive, SD card, digital device, or other storage media. Many recovering tools are available in the market that promise to recover deleted photos from an SD card. According to Google search results, iBeesoft Data Recovery for Windows is one of the most popular and reliable software tools.
Steps for Using Free Software to Recover Deleted Photos from an SD Card
Connect the SD card to your computer, regardless of which SD card you want to recover the deleted photos. You can directly connect the device which contains the SD card with your computer. Otherwise, you need to connect an SD card to your computer using an e-card reader.
Step 1: Download and install the Recover Deleted Photos from SD Card Free Software.
Click to download the Freeware to Recover Deleted Photos from SD Card . Before upgrading to the full version, you can recover photos from SD cards up to 2GB for free on Windows. And the free Mac version will scan the SD card and display a list of recoverable deleted photos before you recover them. After then, start the free SD card software.
Step 2: Select Photos as a Scan File Type.
You can see in the new window that it asks you to choose which file types to scan. Because you only want to recover deleted photographs from the SD card for free, deselect all other types except Pictures. It will make the scanning process go faster. Then press the "Start" button. Select the SD card as the target location to check for deleted photos in the following box, then click "Scan."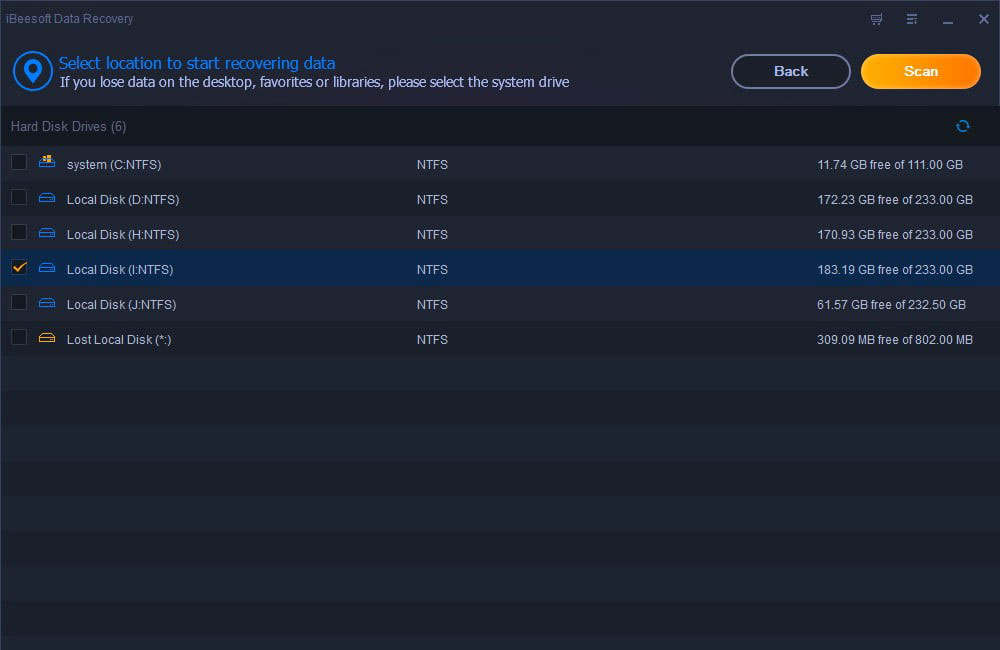 Step 3: Freely Recover Deleted Photos from SD Card
Wait patiently for the free data recovery to scan the deleted photos from SD card. By Following that, you'll see a list of all recovered photographs. To see a preview of the images, please pick them. Then, when you've found the images you need, pick them, and click "Recover" to save them to your computer.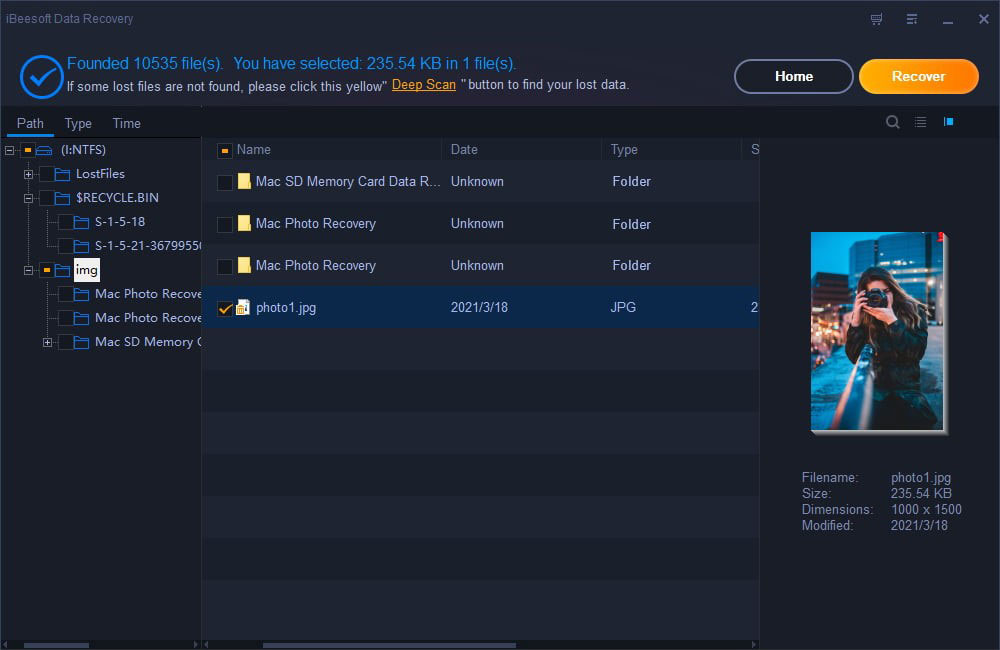 About iBeesoft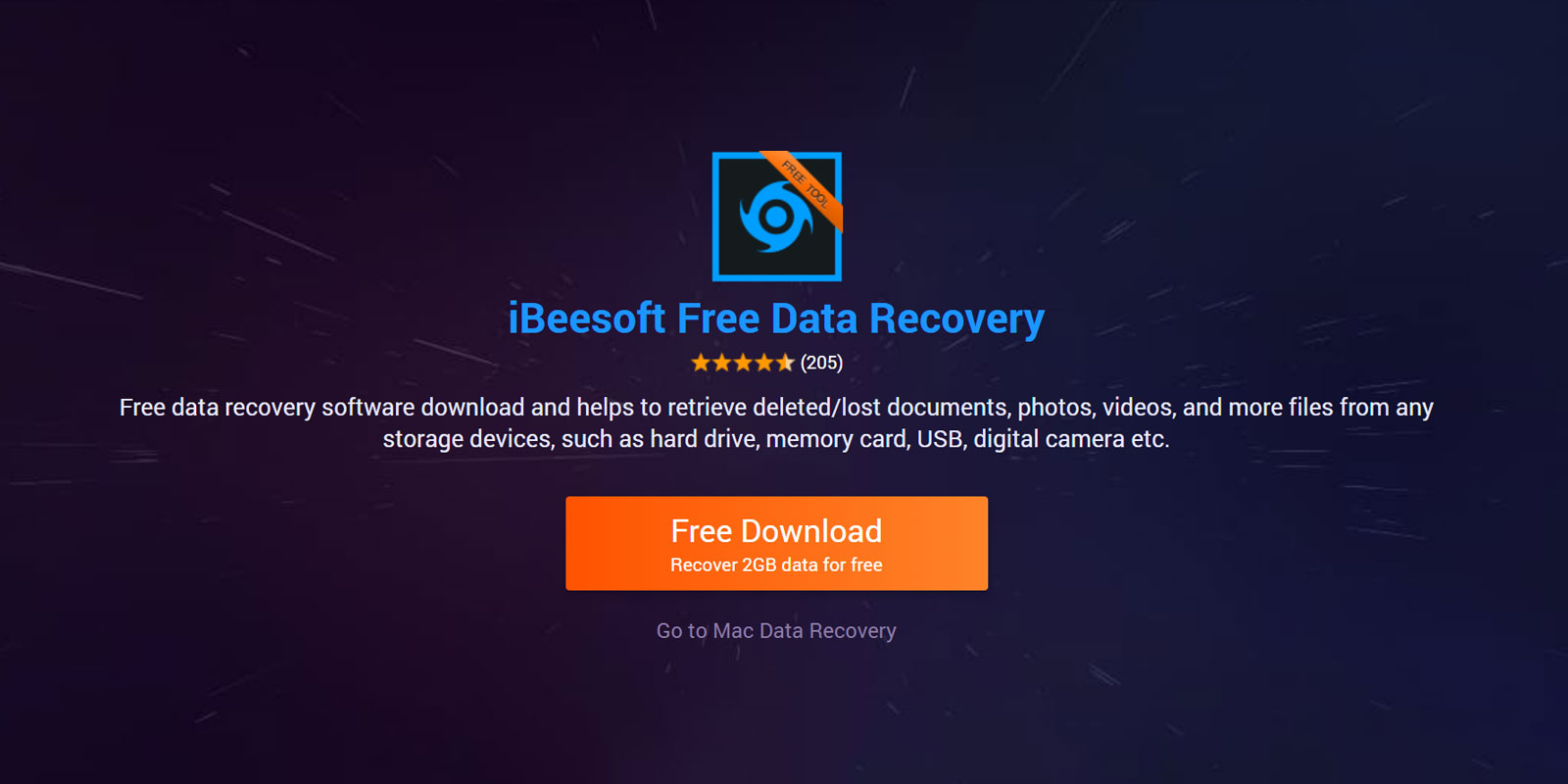 Established in 2015, iBeesoft has helped millions of people over 120 countries to deal with their important data on computers and external hard drives. iBeesoft has developed a series of data-related software to help people solve data loss and data management problems.
Data recovery for Windows PC and Mac to recover files, like photos, videos, and documents from computer internal hard drives and external hard drives.
iPhone data recovery to recover files from iPhone and iPad, extract files from iTunes and iCloud backup.
Duplicate File Finder to delete duplicate files quickly.
Dbackup to backup hard drive, files, folders schedually.
File Shredder to destroy privacy from being theft.
iCleaner for Mac to remove junk files and get more space for Mac storage.
Find details from ibeesoft.com
– – – – – –
Recommended: