Hi there everyone! We are back with yet another super useful blog of ours that we can bet you all are going to love reading and we also know that you will have a great time working on our free yet highly editable neon light sign mock-up PSD file as well. But before we share everything that you guys need to know in order to design the perfect neon lights for yourself and for your clients, we would like to take a moment to thank you guys for the love and support that you send our way and for always making sure that your friends, family members and colleagues are also reading our blogs and making the most of them too. And we hope to see such things happening in the future as well.
Recommended: 50+ Vintage Hotel Signage Ideas
We are sure that you guys are aware of the fact that in the world of graphic design, creating visually captivating designs is extremely important. One design element that has gained significant popularity in recent years is neon light signage. Neon signs add a vibrant and retro aesthetic to any design; making it stand out from the crowd. In this part of our blog, we are going to be sharing how you guys make the prettiest and most effective neon signs of all time by utilizing our free neon light sign mock-up PSD file so, let's get started!
Neon light signs have a long history that shows that these signs captivate audiences with their vibrant colors and nostalgic look & feel. These luminous creations have been used for decades to advertise businesses, light up city streets and to also create a visually striking ambience. The bright and vivid colors combined with the unique glow of the gas within the glass tubes make them stand out in any setting. Whether it's a bustling city street or a bar; neon signs have the power to capture attention and draw viewers towards them.
Over the years, certain neon signs have become iconic symbols of specific cities neighborhoods, or businesses. In addition to that, neon signs also play a significant role in defining the identity of businesses as well. Many popular businesses have established their brand identity and recognition through memorable neon sign designs.
Recommended: 60+ Best Free Signage Mockups
We must also mention that one of the remarkable aspects of neon signs is their versatility in design. The process of bending glass tubes to create intricate shapes and letters allows for endless design possibilities. From elegant script fonts to bold and geometric shapes; neon signs can be customized to reflect the personality and style of literally any business. And it's a fact that anyone and everyone who comes across neon signage will love whatever is displayed from the brand's end.
Know that neon signs also have a unique ability to transform the atmosphere of space for example; whether it is a cozy coffee shop or a lively bar, neon signs add a touch of character to any environment. The soft, warm glow creates a sense of warmth; inviting people in and creating a memorable experience. Neon signs also happen to evoke different moods and emotions depending on their design and colors – allowing businesses to build a specific atmosphere that resonates with their target audience in an effective manner.
In addition, neon signs have an inherent sense of nostalgia attached to them as well. They can take you back to a bygone era where you would like to imagine a mid-century diner or an old-fashioned movie theater. This nostalgia creates a sentimental connection with the viewers and also evokes a sense of familiarity with the past as well. We also feel that neon signs have successfully gone beyond their commercial purpose and have become a form of artistic expression.
Many artists and designers have embraced neon as a medium to create visually appealing art pieces. And you can find these artistic neon installations in galleries, museums as well as in public spaces around the globe. So, if you are someone who was not sure whether to go with a neon sign for your own business or the one that you are associated with, we would just like to mention one thing here; experiment with all the tools and techniques that are being made the most of in your industry and make things work in your favor.
That's all, folks! We hope that you had a nice time reading the blog and that you will also take out some time to share your feedback with us in the comments section. And while you are at it, don't forget to share the blog within your personal and professional circles as well so that the people you love and care for can not only use our free neon light signs mock-up PSD file but can also get to know more about how neon signage can make a difference. We will see you guys next time with something more fun and exciting to read and work on.
Free Neon Light Sign Mockup PSD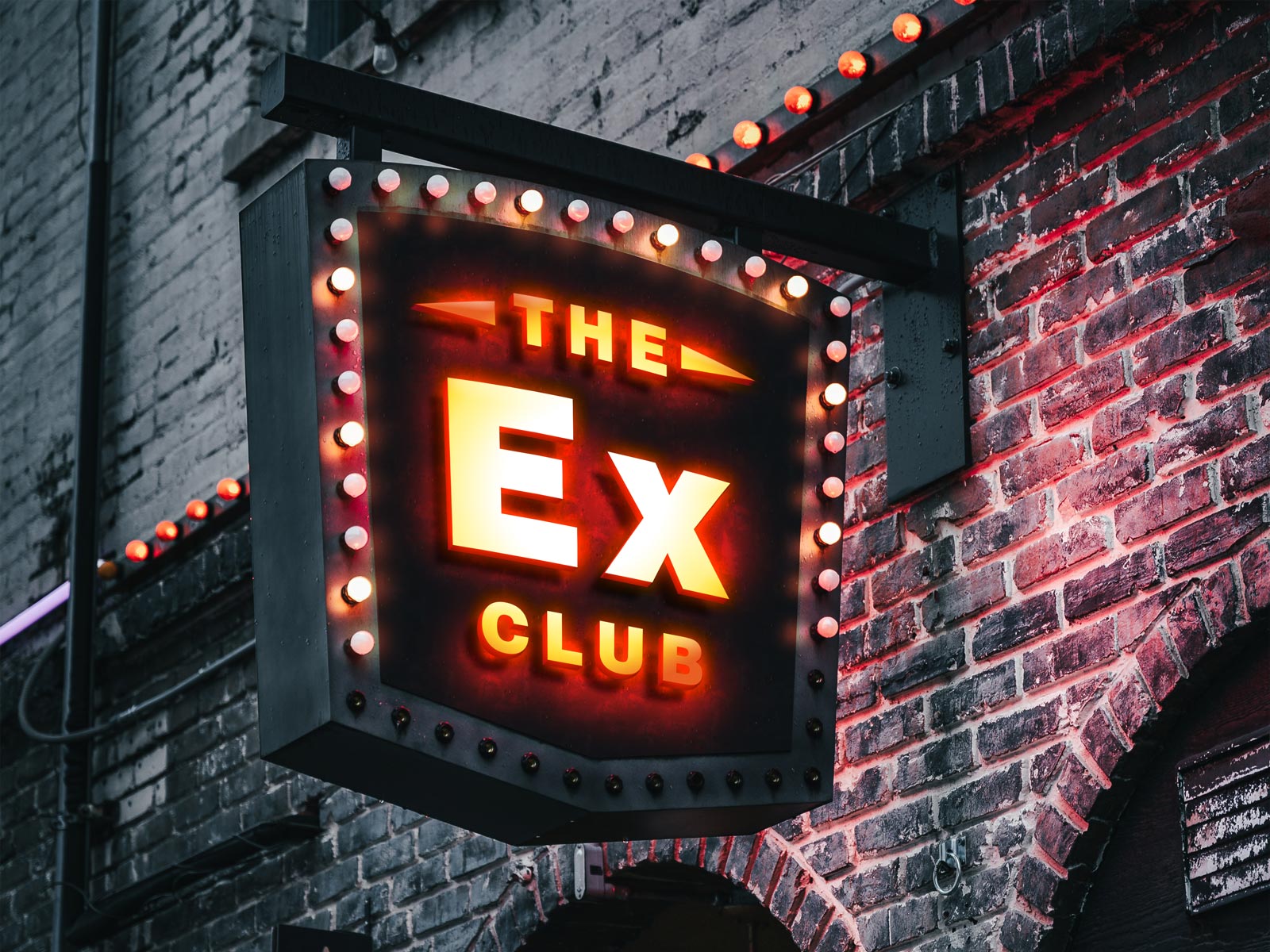 Available Format: Photoshop PSD
License: Free for personal and commercial usage
File Format: WinRAR
Mock-up Resolution: 4000 x 3000 px
Artwork Size: 1698 x 1866 px
Note:
1. Free Sign Mockup is allowed to share online (A Must Linkback to this page)
2. Say thanks if you like or share/tweet with your friends. That means a lot to me.
3. And don't forget to follow or subscribe to receive more high-quality premium freebies & awesome articles only.
Download Neon Sign Mockup
More Free Sign Board Mockup PSD Files: