Hey there guys! We hope that life is treating you well and that you are finding all our informative blogs and creative ideas super useful for your design projects. So, we were going through a list of what we have covered so far that comes under the category of promotional material and we are glad that we have tapped into every section. We wanted to do something new for our today's blog which brought us to creating a signboard mock-up – as you all know all our mock-up PSD files are highly editable and free to download, we would like to move to the design tips.
What comes to your mind when your client or your team lead says the word "signboard"? Do you start thinking of ideas so that you can share them with the person as soon as they are done talking or do you think of all the signboards that you may have seen while coming to work that day? We won't mind the answer you would like to give but your answer is what makes you a creative person who cannot wait to share what comes to their mind or you are someone who analyses and observes things and score them on the basis of their personal liking and disliking and that, honestly can change the way you work on different ideas.
Creating signboard is considered to be one of the crucial tasks mainly because of the fact that you don't get a lot of space like you do on a billboard and you also have to achieve the maximum by saying the minimum. It becomes tricky when the client wants something out of the box but would never understand the design restrictions or increase the budget. So, to achieve your marketing goal from a tiny signboard is something that can make you think twice but you do know that we have got your back, right?
Recommended: 60+ Best Signage Mockups
In order to create an impressive and effective signboard, first of all you will have to download our absolutely free signboard mockup PSD file. Meanwhile, decode the design brief by brainstorming with your creative department. Once that is done, you will have to decide the color scheme as per the theme which you have shortlisted (IF there is a theme to work on).
Design elements are important but so is the design itself and it is completely okay if you don't get to add in some fancy shmancy stuff because that's the beauty of going all minimalistic, you do what you do but neatly and to the point. So, in our mockup PSD file, what we have created for you guys is a plain and simple signboard that has a very striking color and the copy is in white color to make it stand out. Everything is subtle but so attractive that we had to force ourselves to stop looking at it and no, we are not exaggerating.
To make things work for your building, workplace, coffee shop or dessert café, you will obviously have to follow the brand guidelines. But more than that you will also have to keep the flavor of that particular place in mind too before you start designing anything – because that is legit something which will make the audience look at that signboard and consider paying you a visit or two.
Another important thing to be kept in mind is the back and front lit sign boards because no matter how huge the signboard is or how creative it is, if it is too difficult to read what's written on it, you must know that you are making a futile effort.
Also, always acknowledge the fact that there is still a huge number of population who'd get to know about your business from a physical signboard, billboard, poster etc. so, make it worth their while. And it is not difficult to meet the needs of what is required from you. All you have to do is to do research on your visitors and target audience – not to sound creepy or anything but you will have to study their behaviors too to know better.
When everything is thought over, created and designed, you must also make a mock-up presentation too which has to be so impactful that the decision makers would know what is being shared and talked about. Best mock-up presentations are those which not only have multiple concepts and ideas to share but they are also backed with rationale and reasoning as to why the creative agency wants to take that particular route.
Mock-up presentations also give a clear idea of how things will look in real life – and that is an amazing thing because there is money involved too and honestly no one would take the responsibility if things go south. We don't mean to scare you but what we do mean is that we would love if you all could develop the habit of demonstrating your ideas through mock-up presentations.
That's all for today guys! If you liked our blog, don't forget to share it with your friends and colleagues and we will see you next time with yet another amazing blog of ours.
Free Wall Mounted Signage Board Mockup PSD With Reflection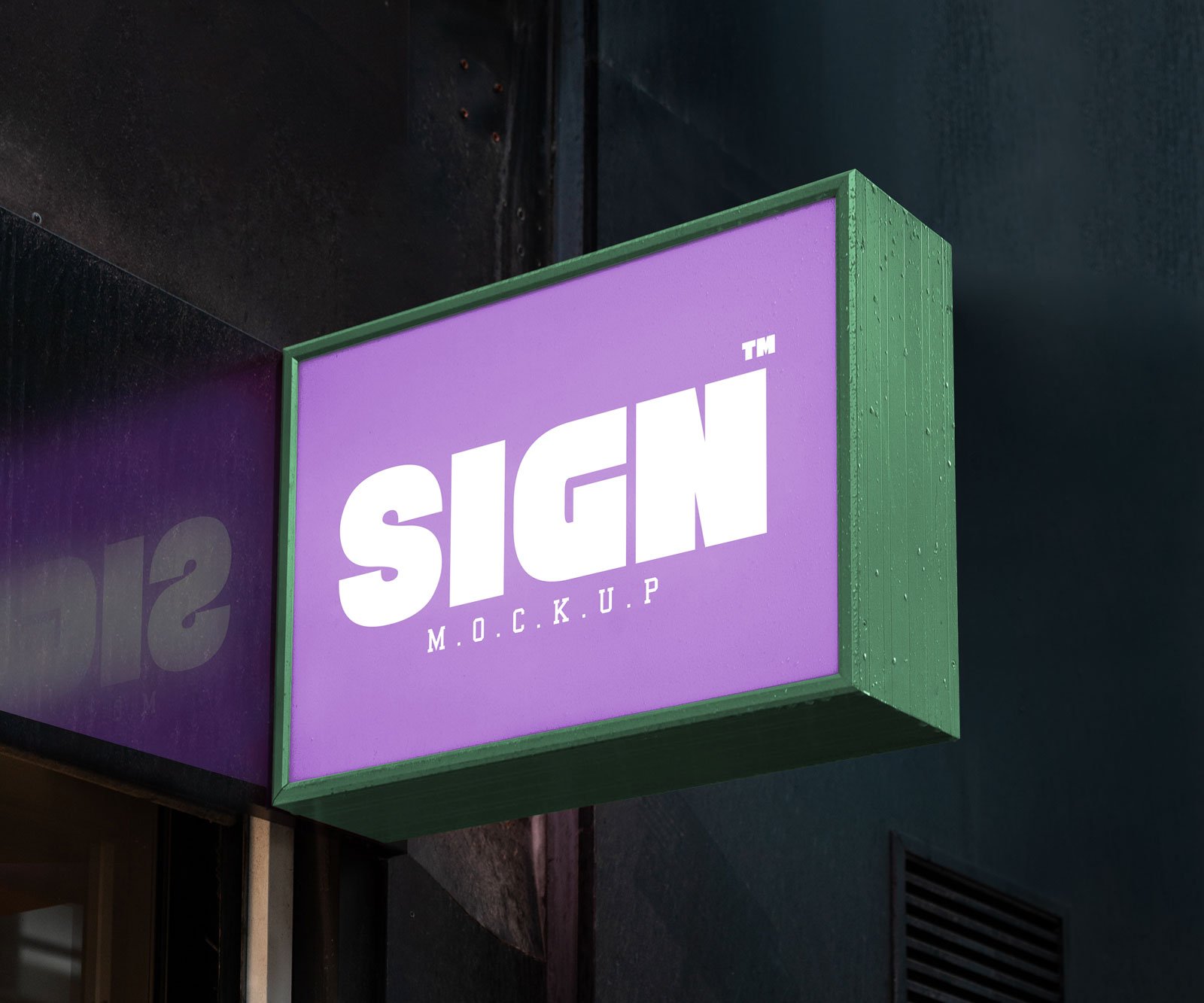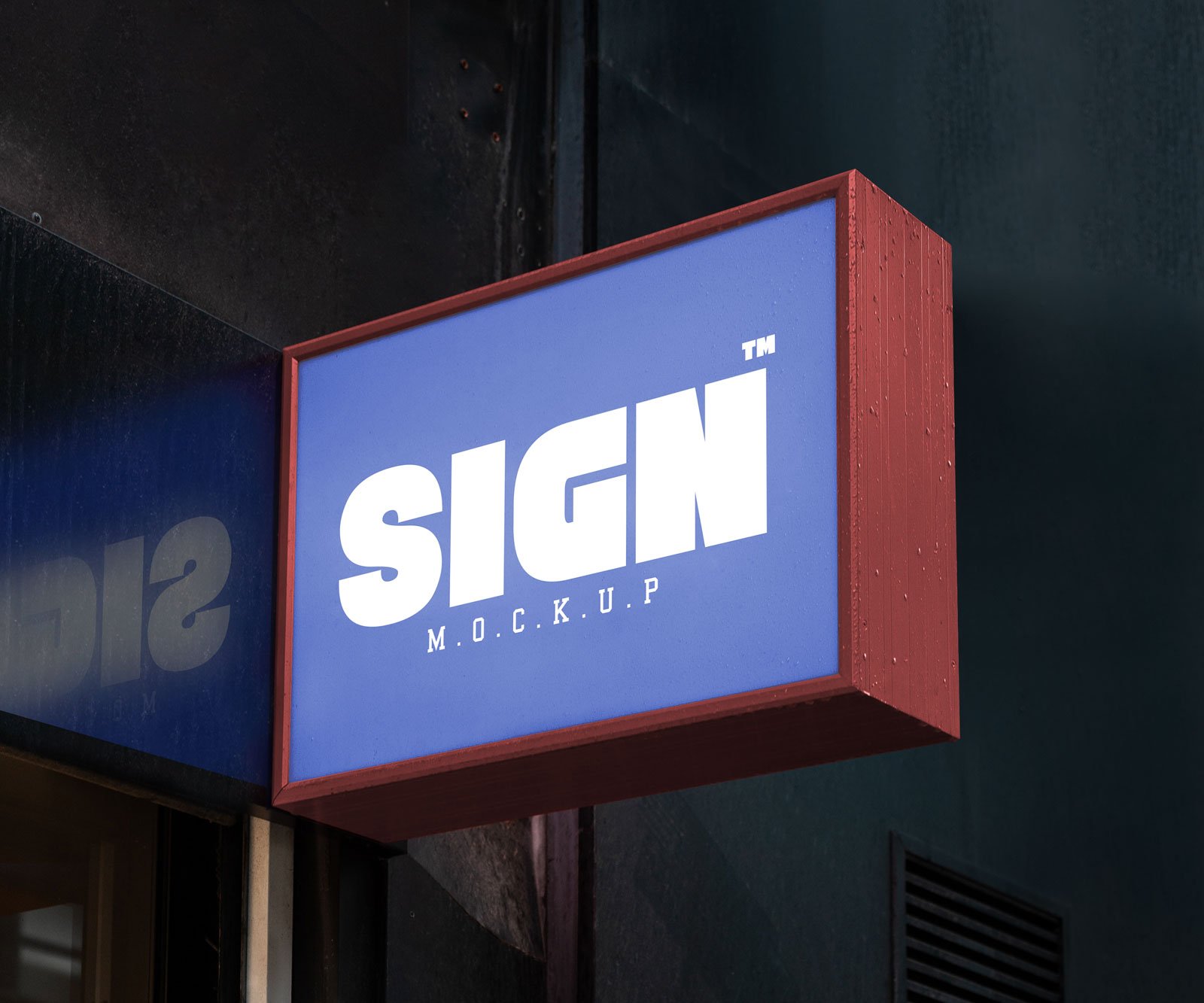 Available Format: Layered PSD with smart object insertion
License: Free for personal & Commercial use
Zip File Includes: Signage Mockup PSD
Note:
1. PSD Sign Board Mockup is allowed for sharing online (A Must Linkback to this page)
2. Layers are hidden to decrease the size of file kindly unhide and place your design on red colored layer.
3. Say thanks if you like or share/tweet with your friends.
Download Signage Mockup
More high quality outdoor signage mockup psd files: