Hi everyone! We hope that you guys are having a really great time reading our blogs and that you are very excited to check out our free yet highly editable classic wall-mounted signage mock-up PSD file. And we can't wait to share everything that you guys need to know in order to create just the perfect wall-mounted signage designs for yourself and for the businesses that you are working with but before we do that, we would like to take a moment to thank you all for the constant love and support that you send our way and for also making sure that your friends, family members and colleagues are reading our blogs and making the most of them too. We really hope to see more of that happening in the future as well.
Recommended: 60+ Best Free Signage Mockups
If you guys are our regular readers, then you must have read our blogs that featured wall-mounted signage mock-up PSD files and the tips that we shared with you so that you can work on some exciting ideas for yourselves and for the businesses that you are associated with. But if you are new here, then make sure that you guys read the blog till the end so that you can make informed creative and design decisions that will only bring you the results that you are hoping to get. Okay so, first things first; you have to know and understand that any and every signage needs to be in a position where it is visible – even from a distance.
In addition to that, you have to make sure that you are going for a nice and bright color palette, the one that you follow for other branded communication for your signage in order to maintain harmony as well as to ensure that anyone and everyone that gets to look at your signage knows which business is that and can drop in to get a thing or two. It is important for us to mention here that classic wall mounted signage usually works fine for coffee shops and cafes, restaurants, and photography shops as well as for salon and nail bars, etc. but that does not stop you from trying these out for your business – regardless of the scale and see the response that you get from your existing and new customers.
Recommended: 50+ Vintage Hotel Signage Ideas
Always remember that it is a good idea to keep experimenting and upgrading your professional communication in order to attract more and more people who can, then check out the products that you are selling or the services that you are offering so that they can make an informed decision and spend their money on one of the products/services that they happen to like. No matter how fancy your business is, it is extremely important to keep the signage simple to read and grab whatever communication there is to be read and grabbed. There are chances that you won't get to attract your target audience if the fonts on the signage are not easy to read or the language up there is hard to understand. Keep it simple, keep it brief and also keep it nice and you will be able to reach out to a bigger audience in no time.
We would understand if you guys like all things flashy and fancy but we want to mention that signage that you put outside your very buildings can also have a non-glare finish and here is why: it will make it easier to look at the signage that you have put up. Sounds great, right? Well, the last thing that we would like to talk about when it comes to classic wall-mounted signage is that you must incorporate appropriate symbols; if that is the requirement of your design and while you are at it, make sure that they are familiar, you know!? Because you don't want to confuse your target audiences by putting up a symbol that they have not seen before as it will only complicate things for you.
That is all for today! We not only hope that you guys had a nice time reading the blog today but that you will also share it with your graphic designer friends, favorite colleagues and acquaintances so that they can also make the most of the tips and tricks that we have shared in the blog along with our free classic wall mounted signage mock-up PSD file. Also, don't forget to share your honest feedback with us in the comments section and while you are at it, feel free to let us know if you guys have any special requests to make too so that we can work on them and be back here super soon with your requested content and more.
Free Classic Wall Mounted Signage Mockup PSD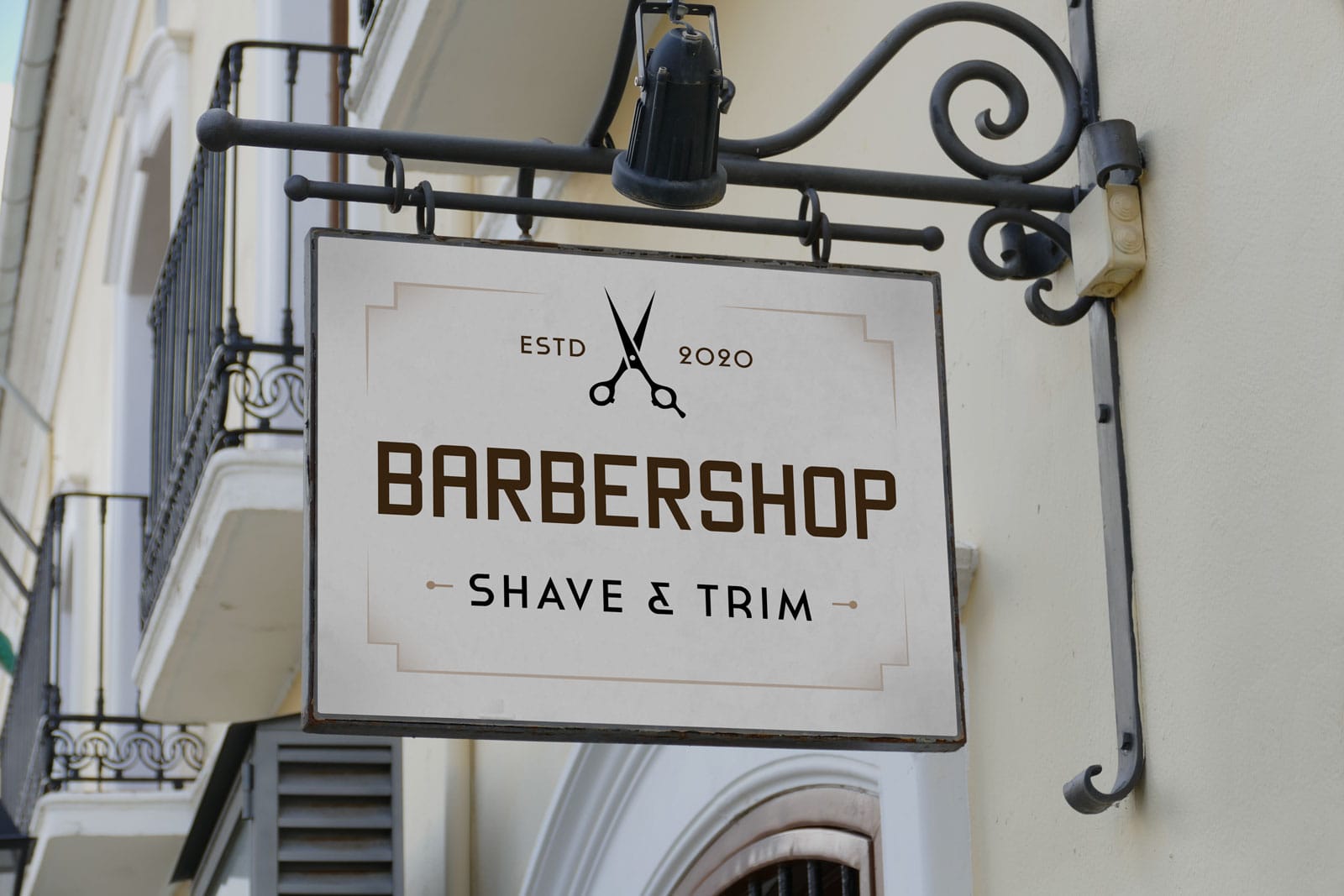 Available Format: Photoshop PSD
License: Free for personal and commercial usage
File Format: WinRAR
Mock-up Resolution: 4500 x 3000 px
Artwork Size: 2100 x 1630 px
Note:
1. Free Sign Mockup is allowed to share online (A Must Linkback to this page)
2. Say thanks if you like or share/tweet with your friends. That means a lot to me.
3. And don't forget to follow or subscribe to receive more high-quality premium freebies & awesome articles only.
Download Classic Signage Mockup
More Free Sign Board Mockup PSD Files: