We all are super engrossed in our day to day tasks, isn't it? What is the avail of being so absorbed in the work and having no time for our own self? We all should find a way out of busy life and should do what we like to do. Watching movies, updating iTunes, playing on Xbox, going for shopping, cooking or book reading are so deviating and they can provide us a good channel to defuse and relax.
When we have tons of responsibilities and a burden to deliver, when our shoulders are narrowed out of the work load, we get to take a break out of it and get to the right direction where we enjoy and also feel laid back resting at home, calling up a friend and preying on hot popcorns. This world has an immense impact on us where we are either earning riches or at the other side of the picture being fatalist. Keep good vibes coming in, celebrate every season, arrange get together parties and have a fun time out with yourself/friends/colleagues.
Well moving towards my today's post which is highlighting a collection of Despicable me 3 wallpapers HD. The movie's previous parts were a hit, it was one of the blockbusters that fetched audiences at a larger scale around the globe, the movie was enjoyed by all & sundry regardless of age and gender, it was equally enjoy by kids and adults.
Now the directors and production team is ready to enthrall all of us yet again with fantastic Despicable Me 3 this year. I hope this is going to be a good and immaculate turn out for the makers. This animated, action and adventure movie is going to be launched on screen on June 30th 2017 (USA). Gru has much to do; the storyline is yet to be explored by all of us nevertheless.
Check out the colorful and most amazing movie wallpapers that you can download for your desktops, they are of high quality and enriched with finesse. There is no doubt to the fact that Minions are going to be loved forever, so let us see what this new movie brings before us and how far it goes with the earnings & popularity. Stick around for more interesting updates form media, design, tech and art world. We are here to care.
Despicable Me 3 2017 Movie Cast & Characters
Kristen Wiig as Lucy Wilde (voice)

Steve Carell as Gru / Dru (voice)

Miranda Cosgrove as Margo (voice)

Steve Coogan as Silas (voice)

Russell Brand as Dr. Nefario (voice)

Trey Parker as Balthazar Bratt (voice)

Dana Gaier as Edith (voice)

Pierre Coffin as Kevin the Minion / Bob the Minion / Stuart the Minion

Michael Beattie as The Scar Faced Man / TMZ Announcer (voice)

Andy Nyman as Clive (voice)

Nev Scharrel as Agnes (voice)
Despicable Me 3 2017 Movie | Gru & Minions Desktop Wallpapers HD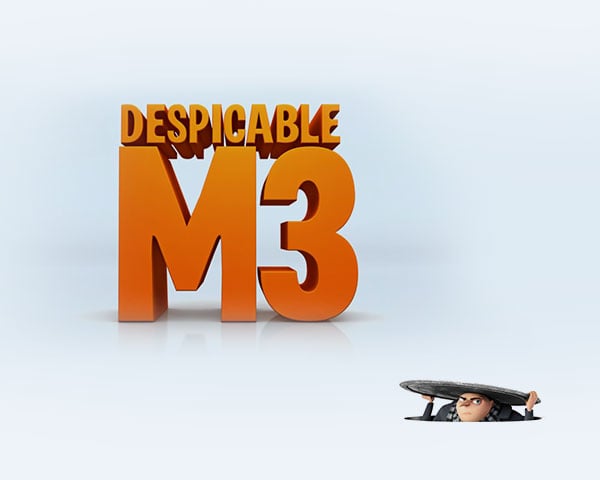 Despicable me 3 villain wallpaper collection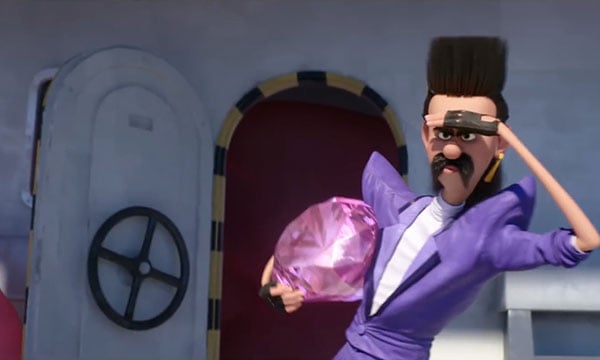 Despicable me 3 Gru & Lucy wallpaper HD
Despicable Me 3 Gru & Balthazar (Villain) Fight wallpapers
Despicable Me 3 Gru New Wallpapers HD
Despicable Me 3 Minions Wallpaper HD
DJ Minions Wallpaper
More Crazy Collection of Minion Wallpapers & Vector Minions: