Hi there guys! So, it is May already and soon, it will be July and what happens when it is July? Yes, you are right – it is the 4th of July that makes every American super happy and excited to celebrate the day with friends & family members. We know that we have shared many different blogs on how to make the most of 4th of July but as you know that this year has been acting up a little so, we thought to keep our blog & celebrations relevant. Allow us to share how!
Since, many countries including the USA are under partial lockdowns, we really do not know how it is going to be for the festivals and the Independence Day this year but here is to hoping that all of us help our states flatten the curve so, that we can get back to living our old life without having to worry about anything – at all!
Speaking of the independence day, we have a feeling that big gatherings won't be allowed and it is only good for each one of us as we will keep ourselves and our loved ones safe and we won't expose ourselves to the virus too. That can also mean that we will have to celebrate the Independence Day by staying indoors or may be use the lawns outside of our houses where we do not really get in touch with anyone around us. But that does not mean that we cannot celebrate to the fullest, right?
To help you guys stay indoors (a little more) even though it is the Independence Day we are talking about, we have made a list of not just 1, 5, 15 or even 20 but 30+ best 4th of July designs of pillow covers that you must buy in 2020. Now, you must be thinking why anyone would want to buy pillow covers for the 4th of July?! Do not worry because we are going to respond to just that and more in this part of our blog.
As we have mentioned this earlier as well that there are chances that people around the globe will be spending some of their really important and special for them events etc. indoors mainly because of the fact that unnecessary movements are still not allowed in different parts of the world and anyone who is wise enough to think of their own safety as well as the safety of their fellow humans, we think that we are very careful about the plans that we are making these days – even if we have to go the super market and do some groceries, we are making sure that we do not leave the house every other day.
And although, Independence Days are a public holiday, we were used to make extensive plans for the day like arranging gatherings at our houses or we would cook nice dishes and have the neighbors come over for a celebratory party, this year's independence day is going to be a little different but you can still make it fun.
We know that it must be hard to control our emotions & excitement but hello?! You can what you can do to start the preps.? Well first things first; do not be sad that you won't be able to hang out with your friends for parades and let's be happy that we are all safe and sound. Secondly, also hope that everything gets okay super soon so, that all of us can resume whatever that was paused ever since the virus started to spread.
To actually start the preparations, you also need to go to your storeroom ad take out the boxes that have your buntings, flags and other décor items from the last year's Independence Day. Sort the stuff out, take help of one of your siblings or your parents so, that you do not get exhausted or overwhelmed with all the detangling and all.
If you think you need anymore items to buy, then do not forget to make a list first as that will help you in spending your money wisely. Remember our handy tip "Get the stuff that you need and not the stuff that you want!"? You might also want to do a little bit of cleaning and dusting around the house too so, that the spots look neat before you put up your decorations and last but not the least, you will need a few pillow covers too to help you get in the mood and to also make you feel proud of your country.
But where are you going to get the pillow covers from? Well it is simple, just have a look at our 30+ best 4th of July designs of pillow covers to buy in 2020 and see which ones do you like the most and would want to have in your house? And while you are at it, don't forget to share the blog with your friends & family members as well!
30+ Best 4th of July Pillow Covers With Beautiful Designs to Buy In 2020
1. 18 x 18 Inches 4th of July Cotton Linen Square Throw Pillow Cover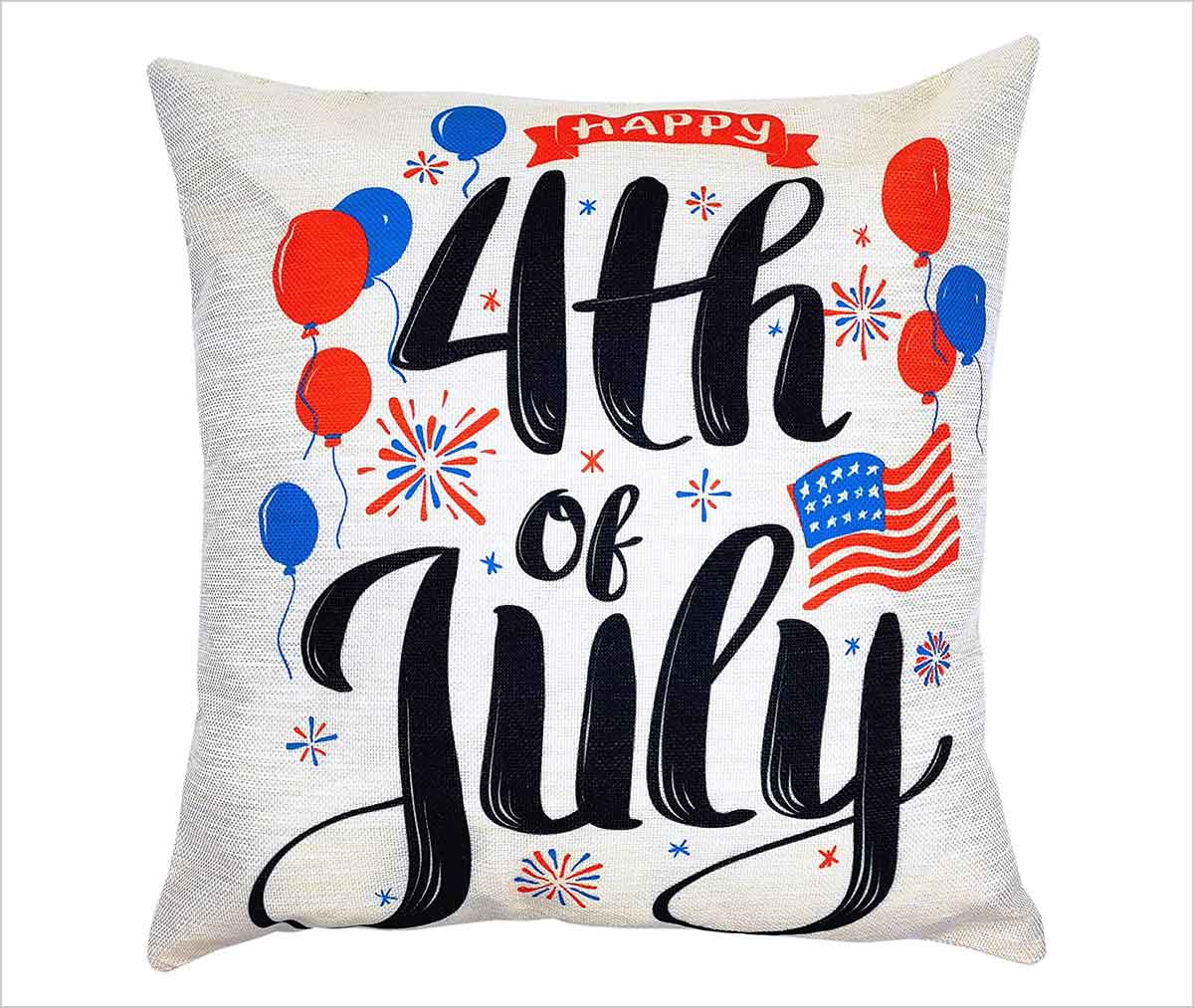 2. 4th of July Throw Pillow Covers Super Soft Independence Day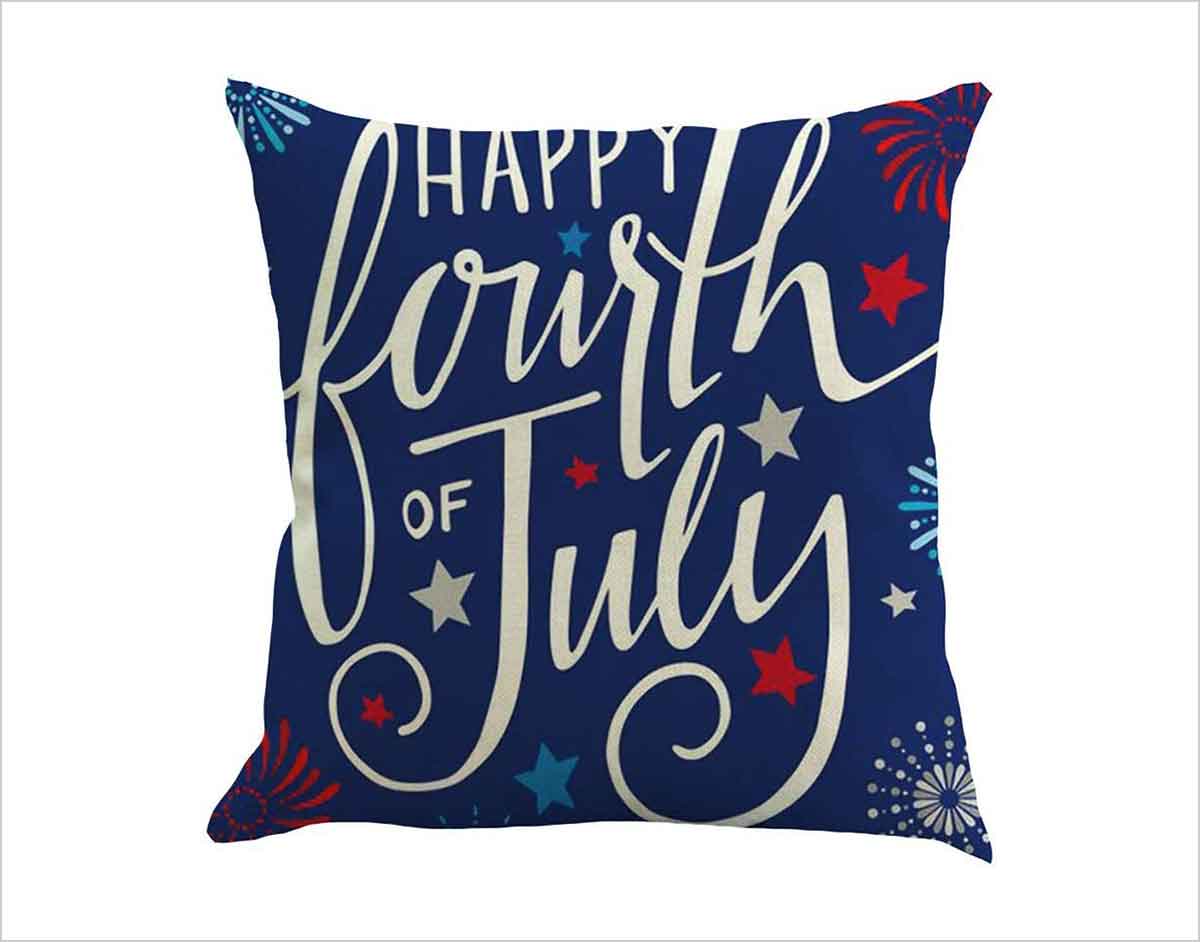 3. Happy Independence Day Throw Pillow Cover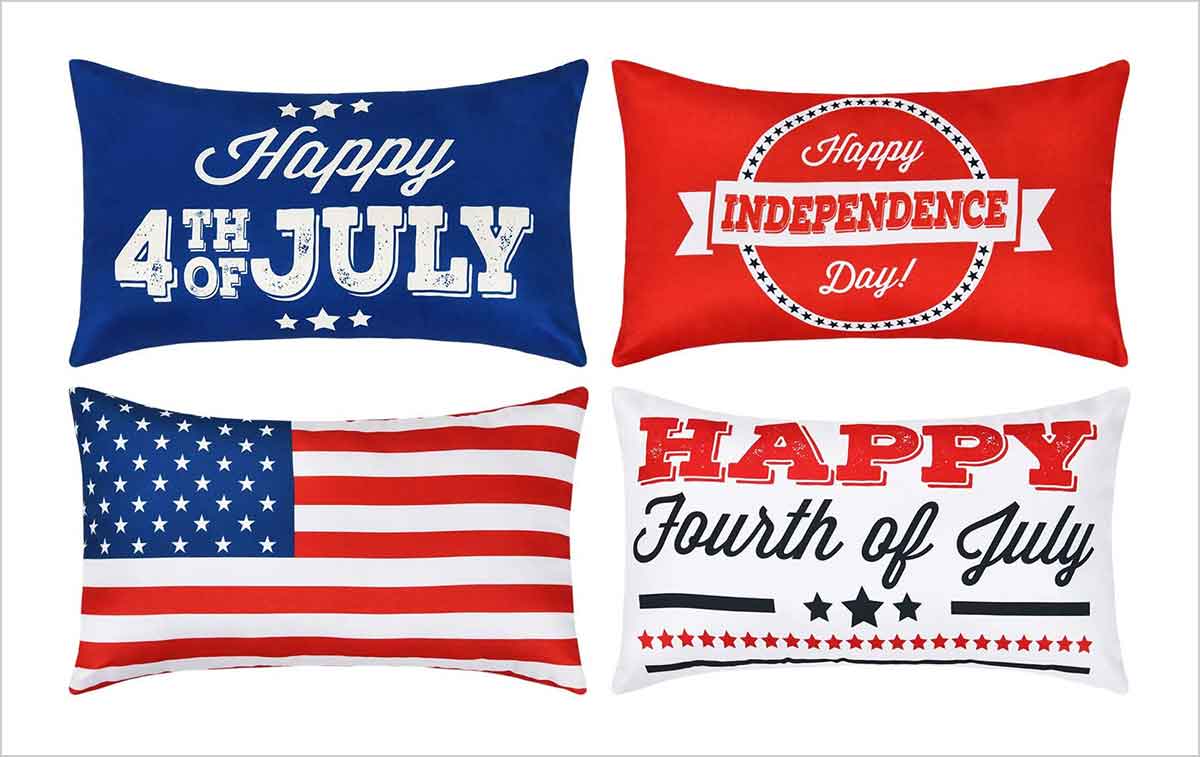 4. American Flag Pillow Covers for July 4th Independence Day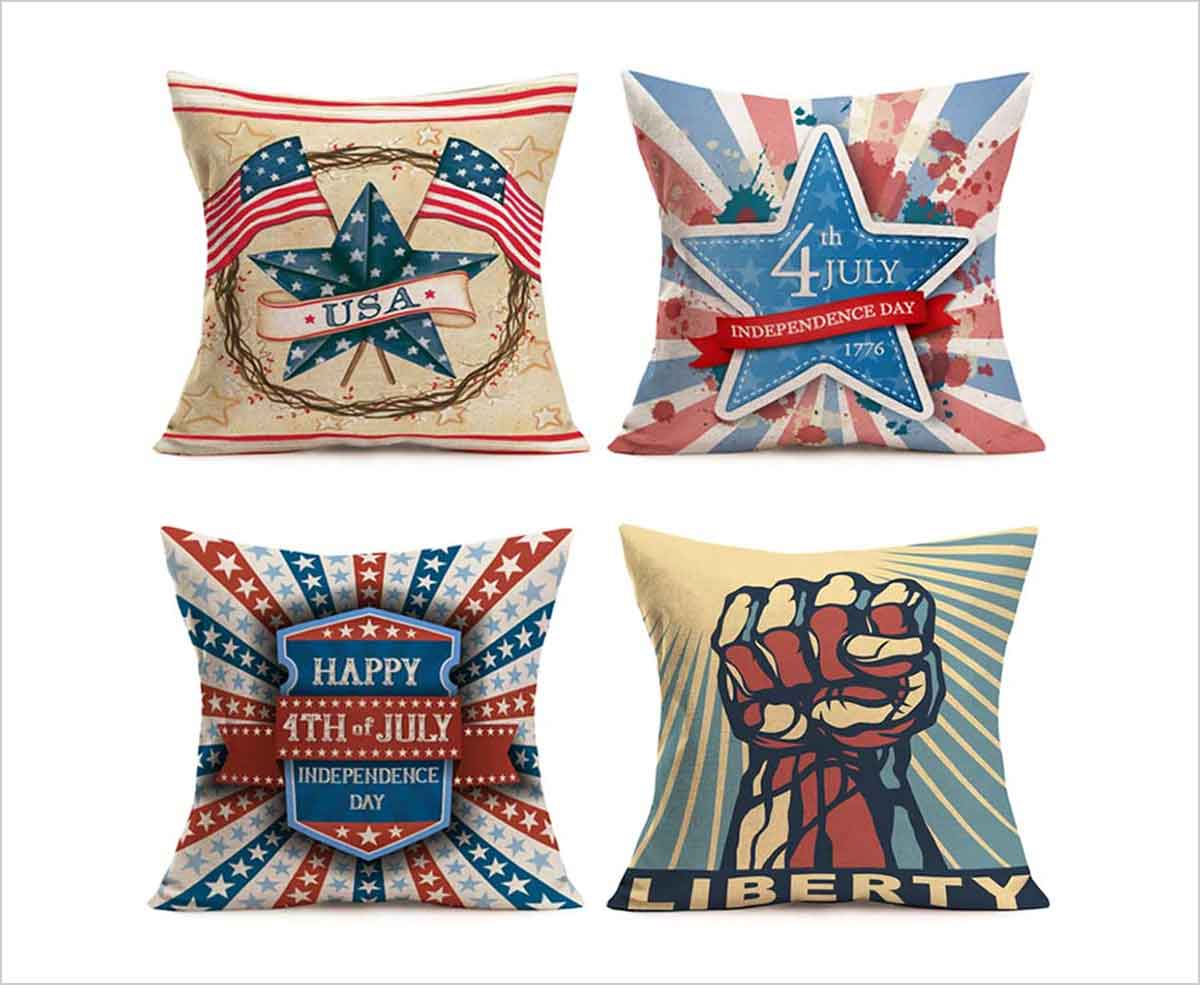 5. July 4th Farmhouse Decorative Throw Pillow Cover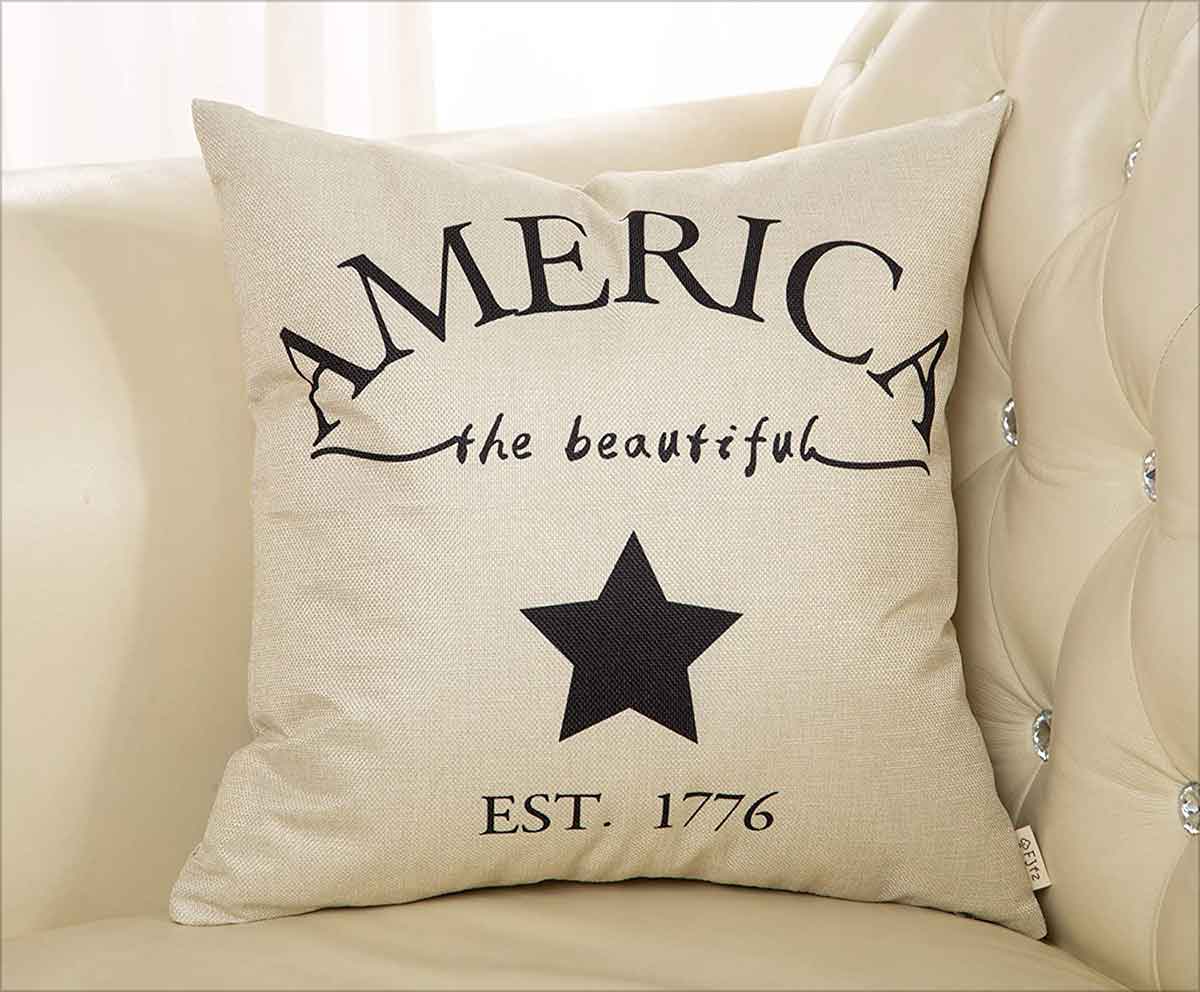 6. 18 x 18 Inch American Flag Donald Trump 2020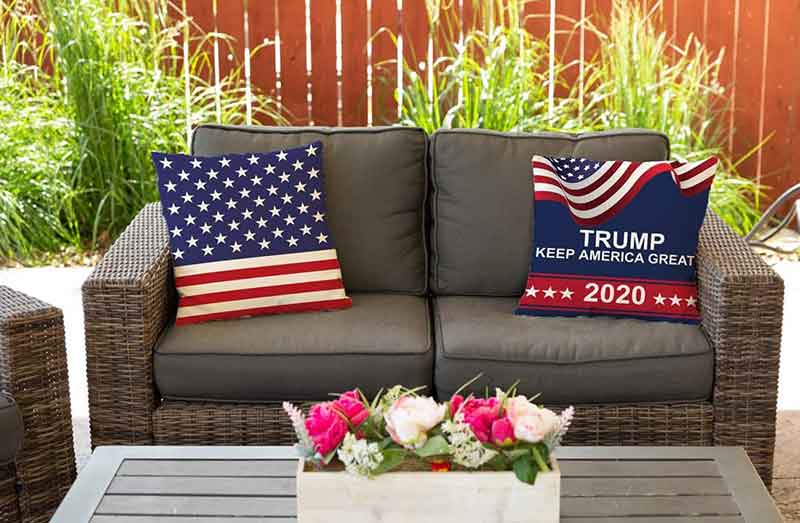 7. 4th of July Independence Day Embroidery Pillow Covers
8. 18 x 18 Inch Patriotic 4th of July Memorial Day Independence Day Linen Cushion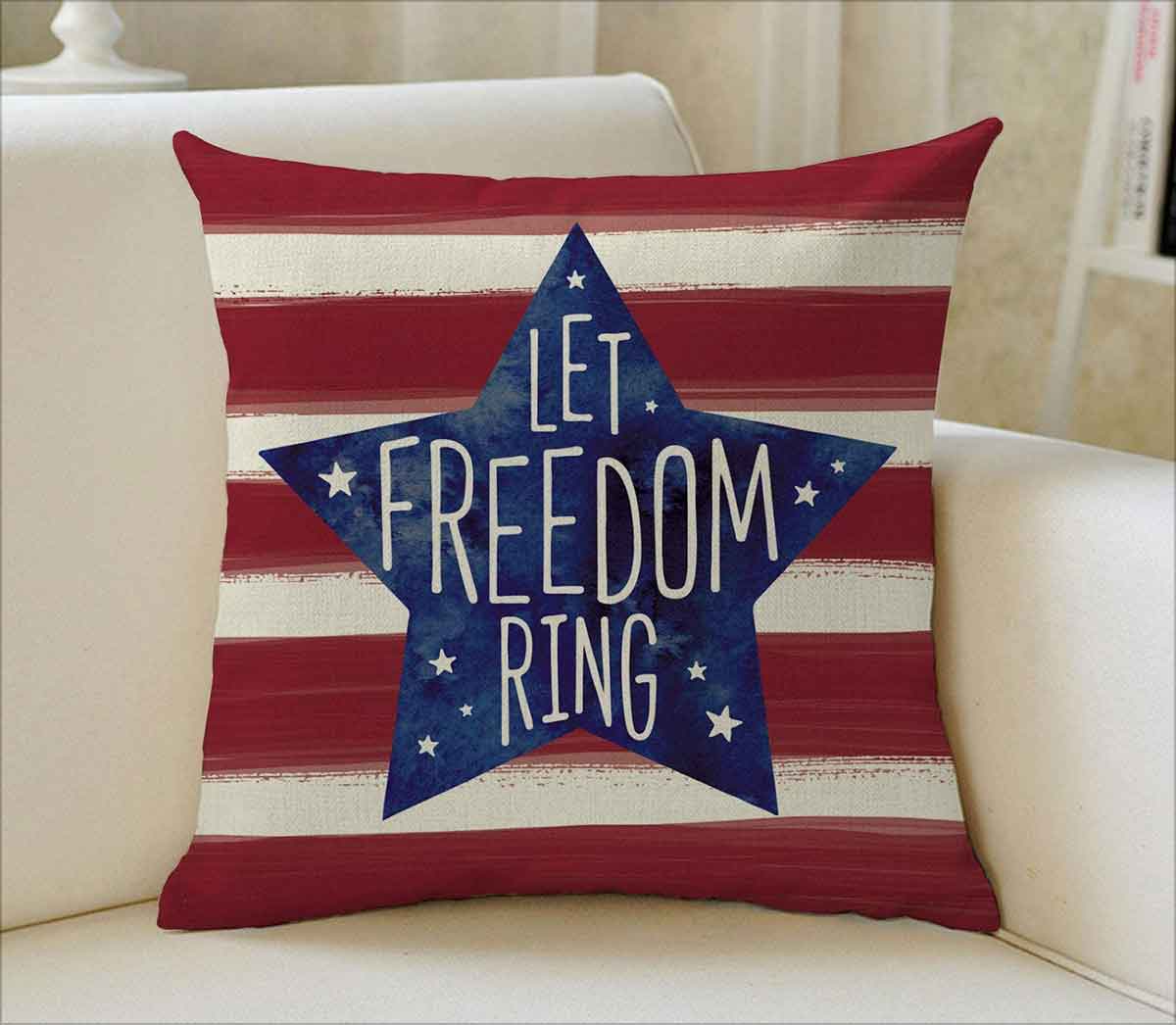 9. American Flag Heart Throw Pillow Cover Faith Family Freedom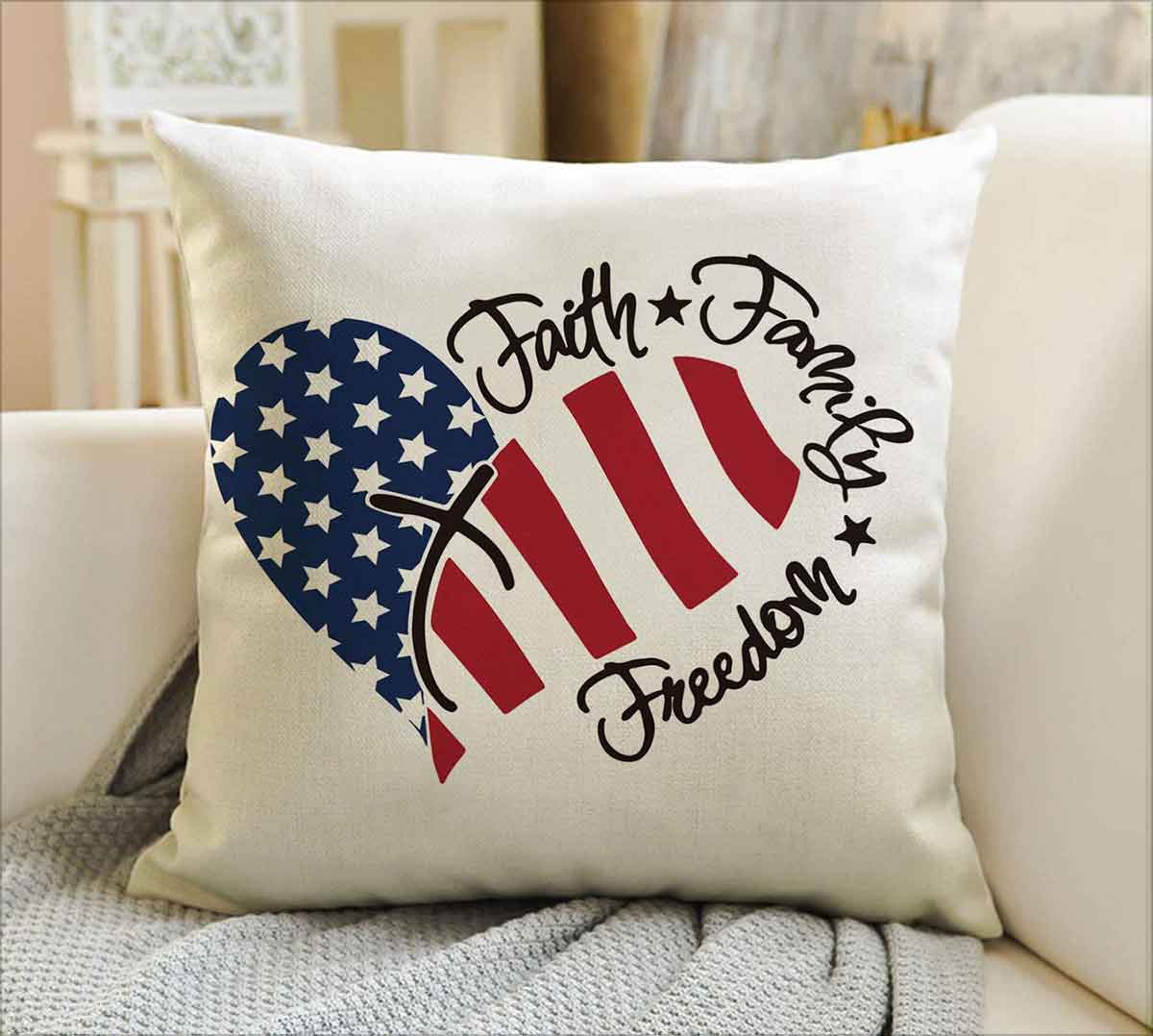 10. USA Patriotic 4th of July Independence Day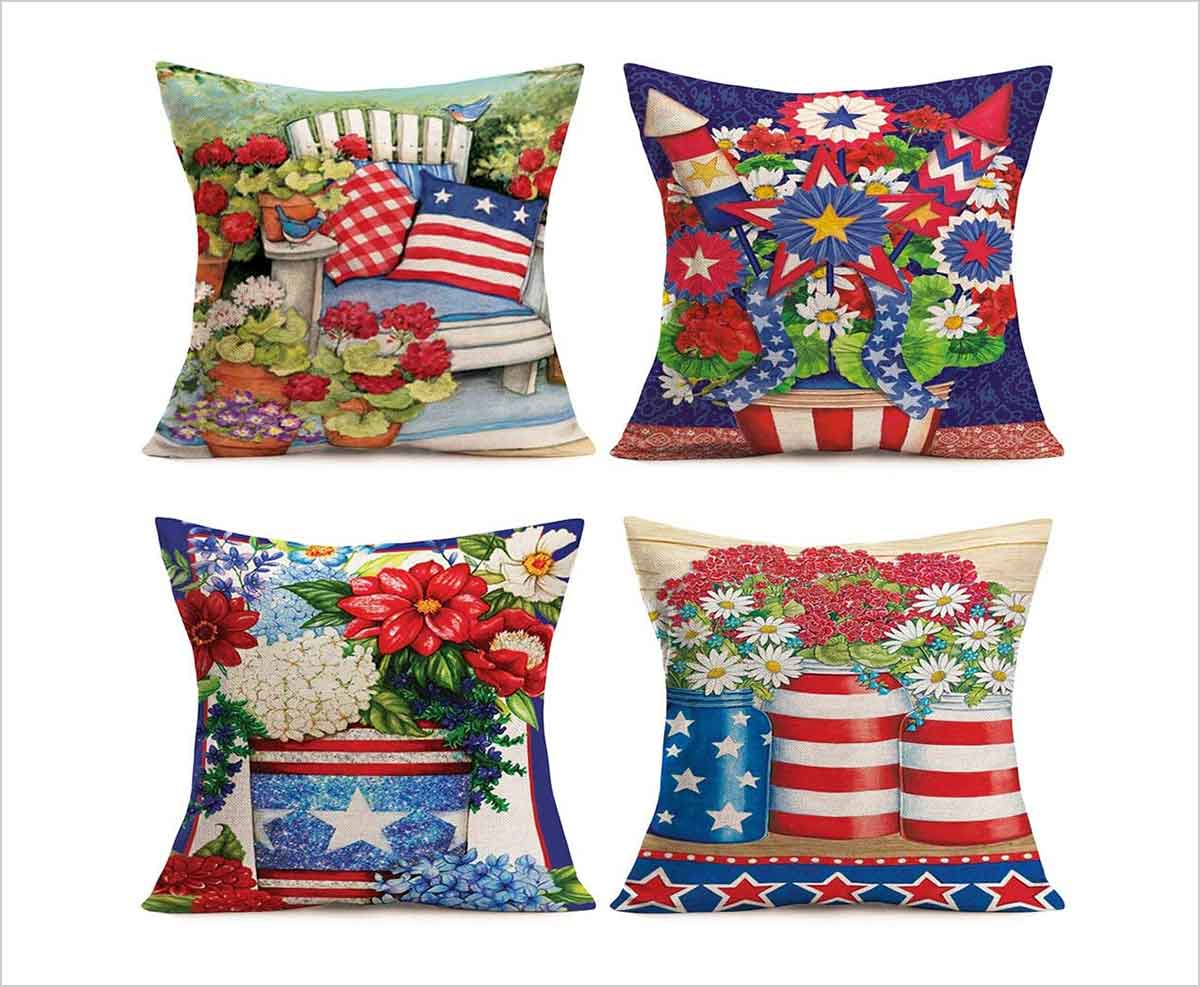 11. Happy 4th of July Independence Day Cotton Linen Decorative Throw Pillow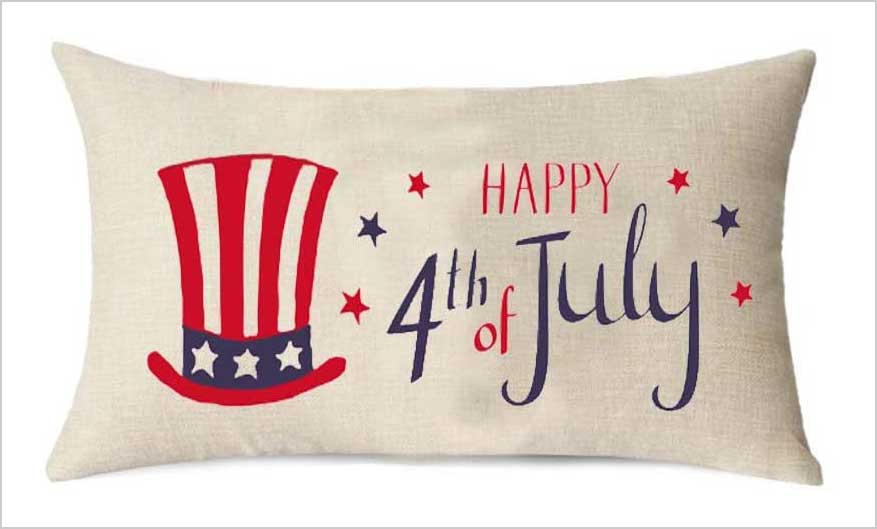 12. Happy 4th of July Independence Day Anniversary Colorful Flag Gift Cotton Linen Decorative Throw Pillow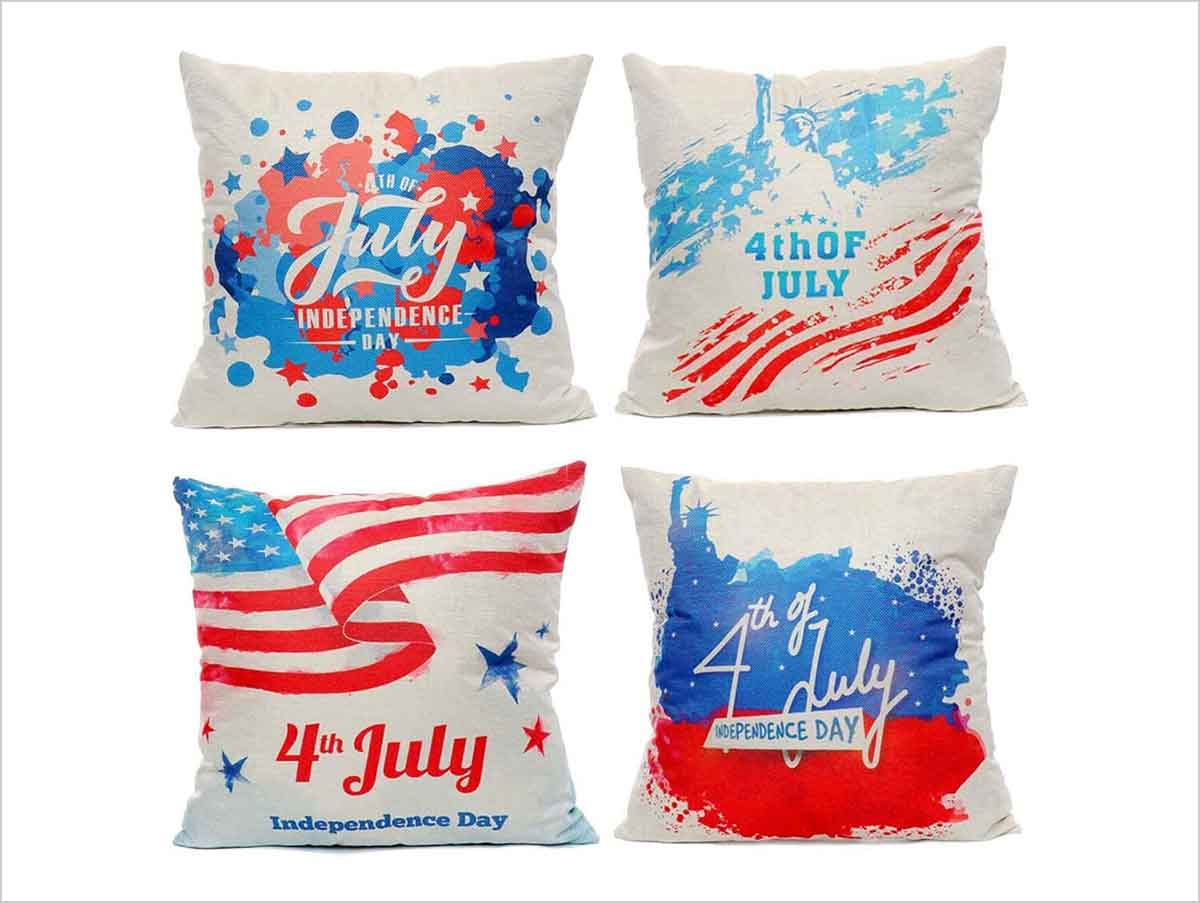 13. 6 Pack American Patriotic Pillow Cases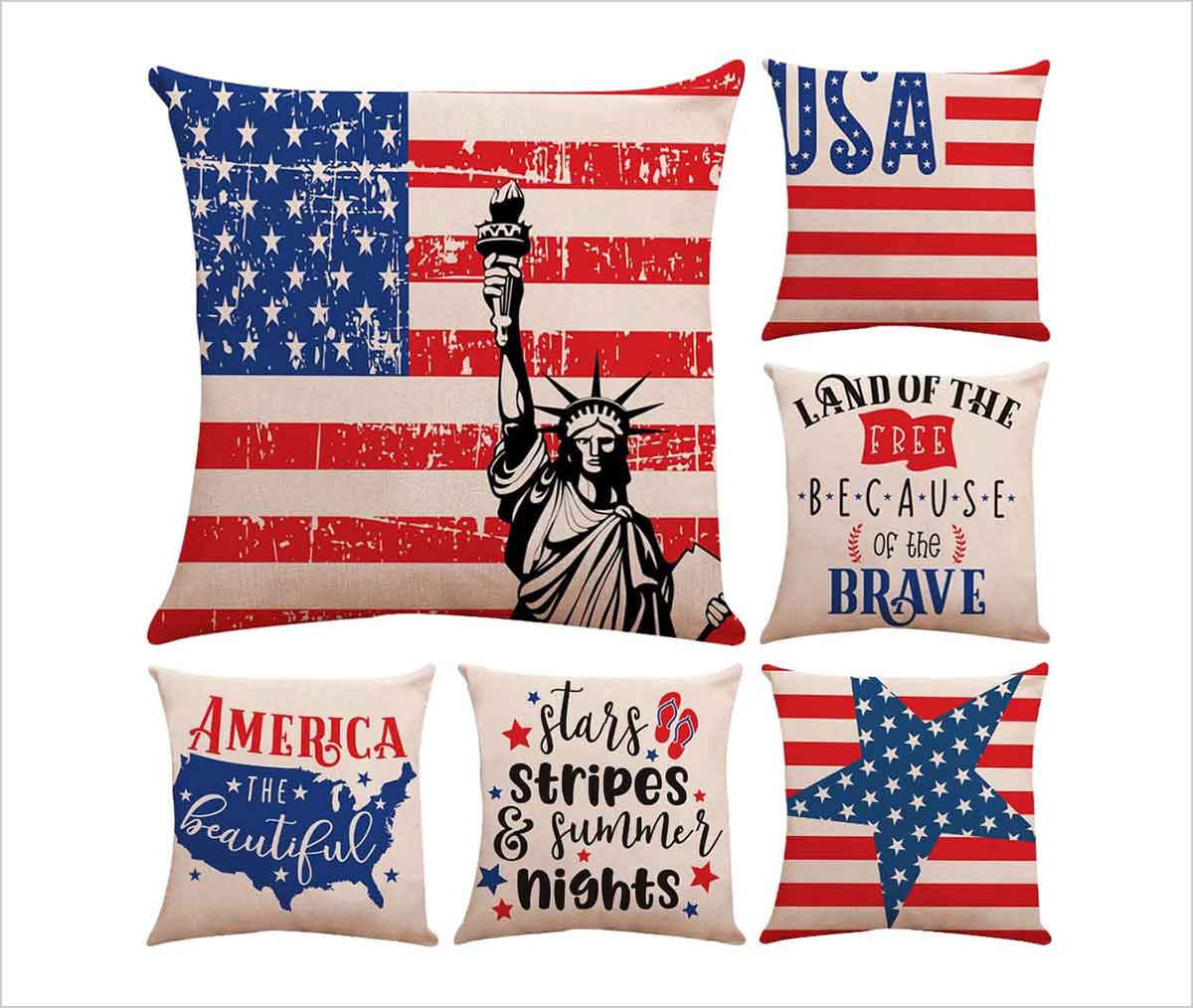 14. 4th of July Decor God Bless America Vin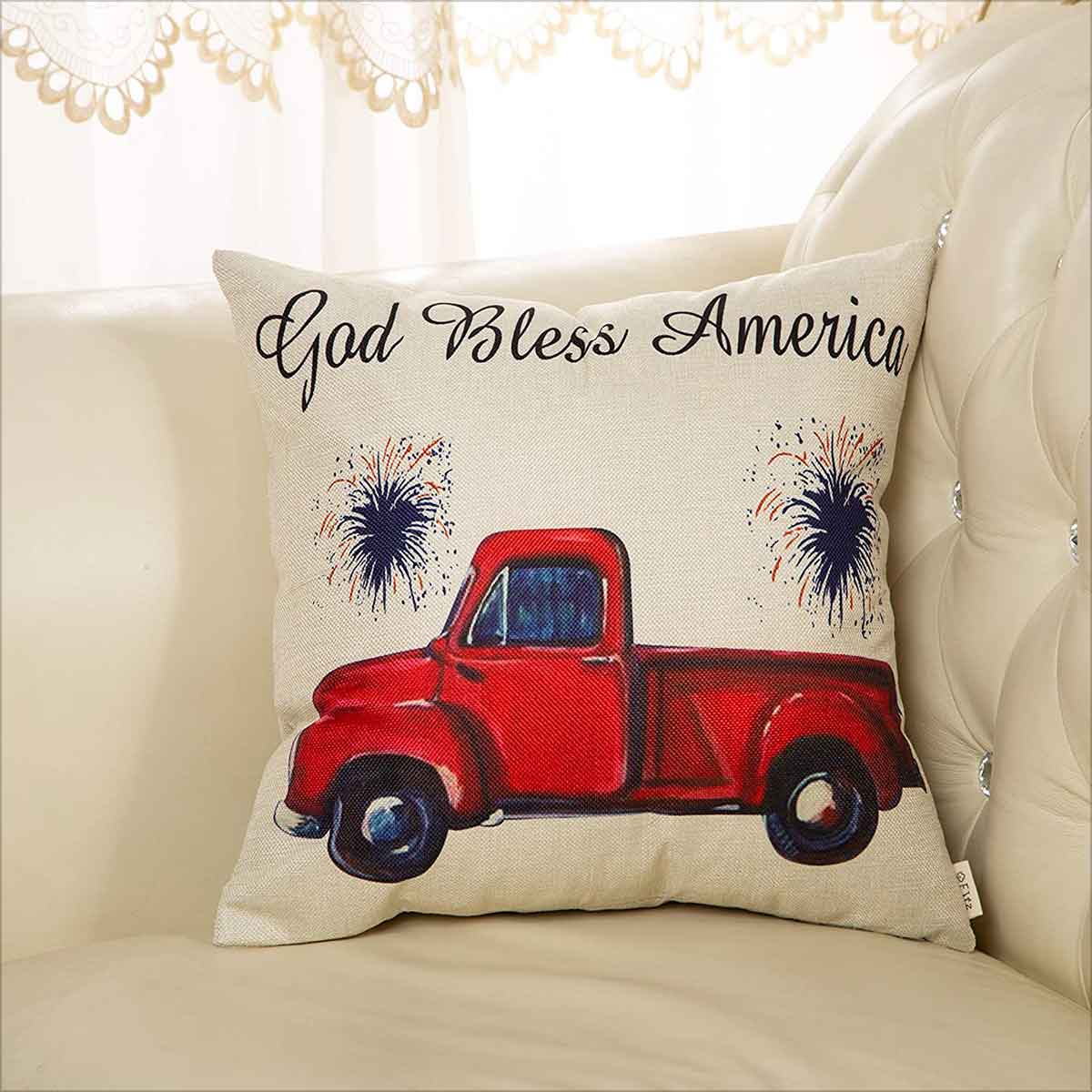 15. Happy Valentine's Day Pillow Covers 18X18 Pillow Cover Pattern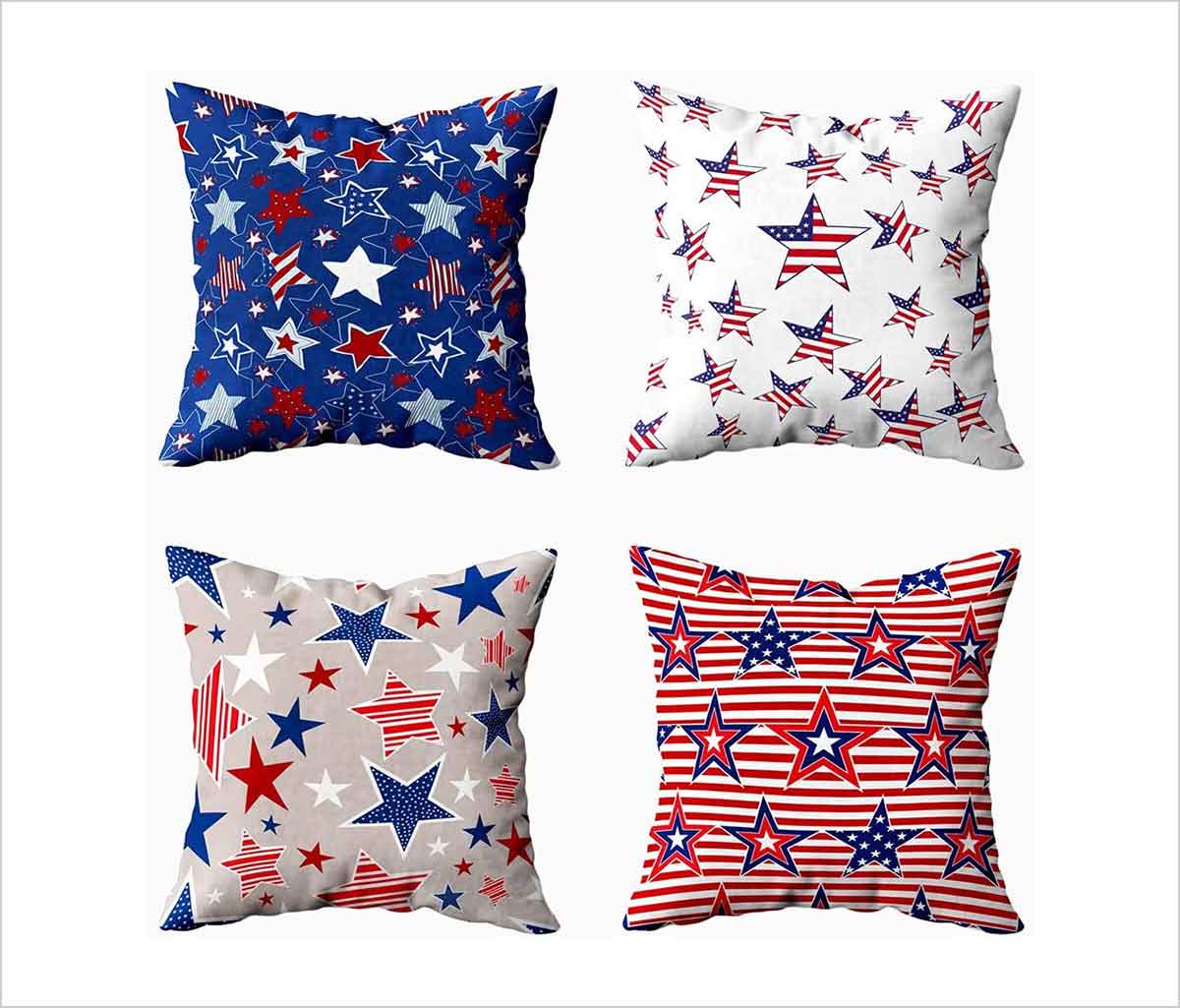 16. Happy Independence Day Throw Pillow Cover Happy Fourth of July Pillow Covers Set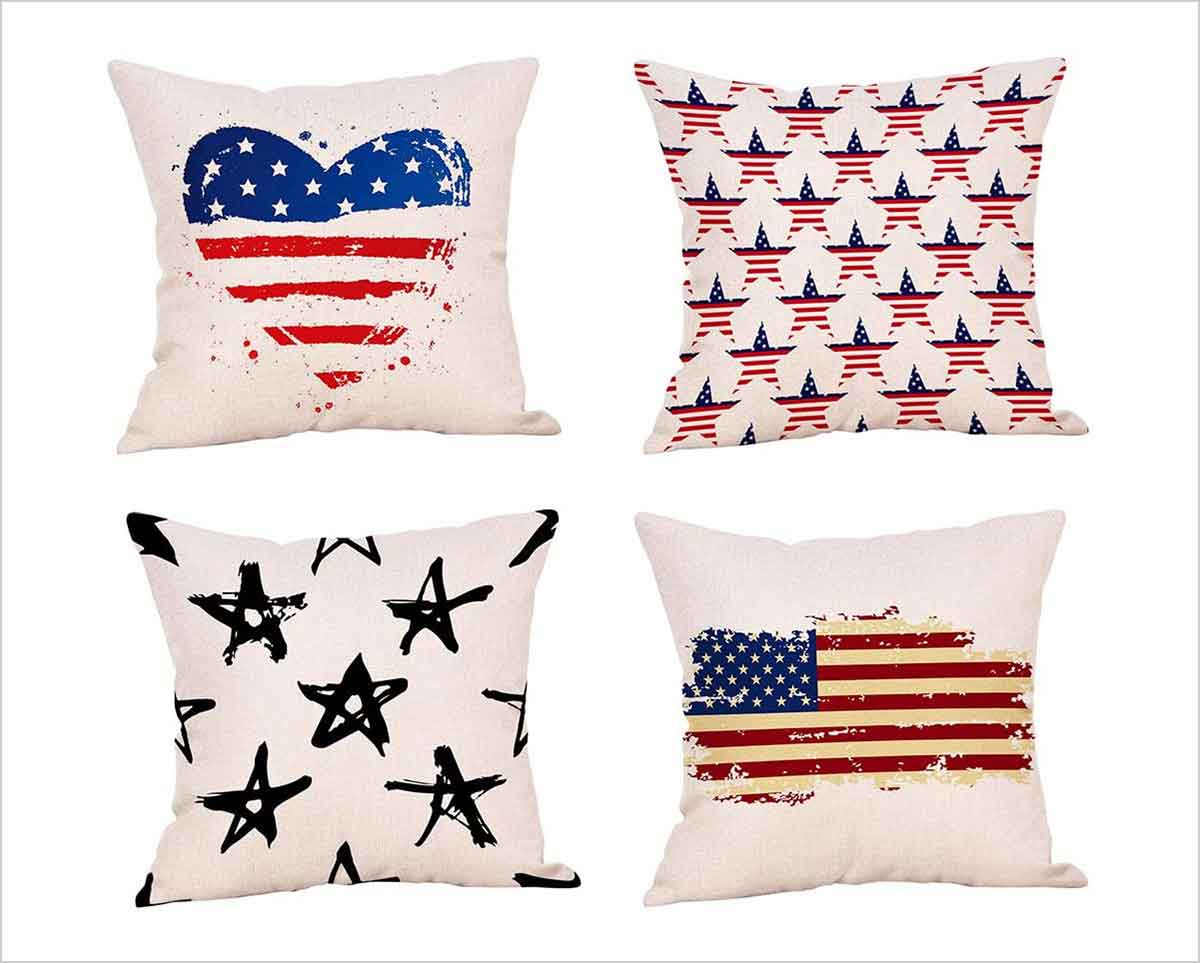 17. Artistic Linen Flower Pillow Case Home Decor 18×18 Inch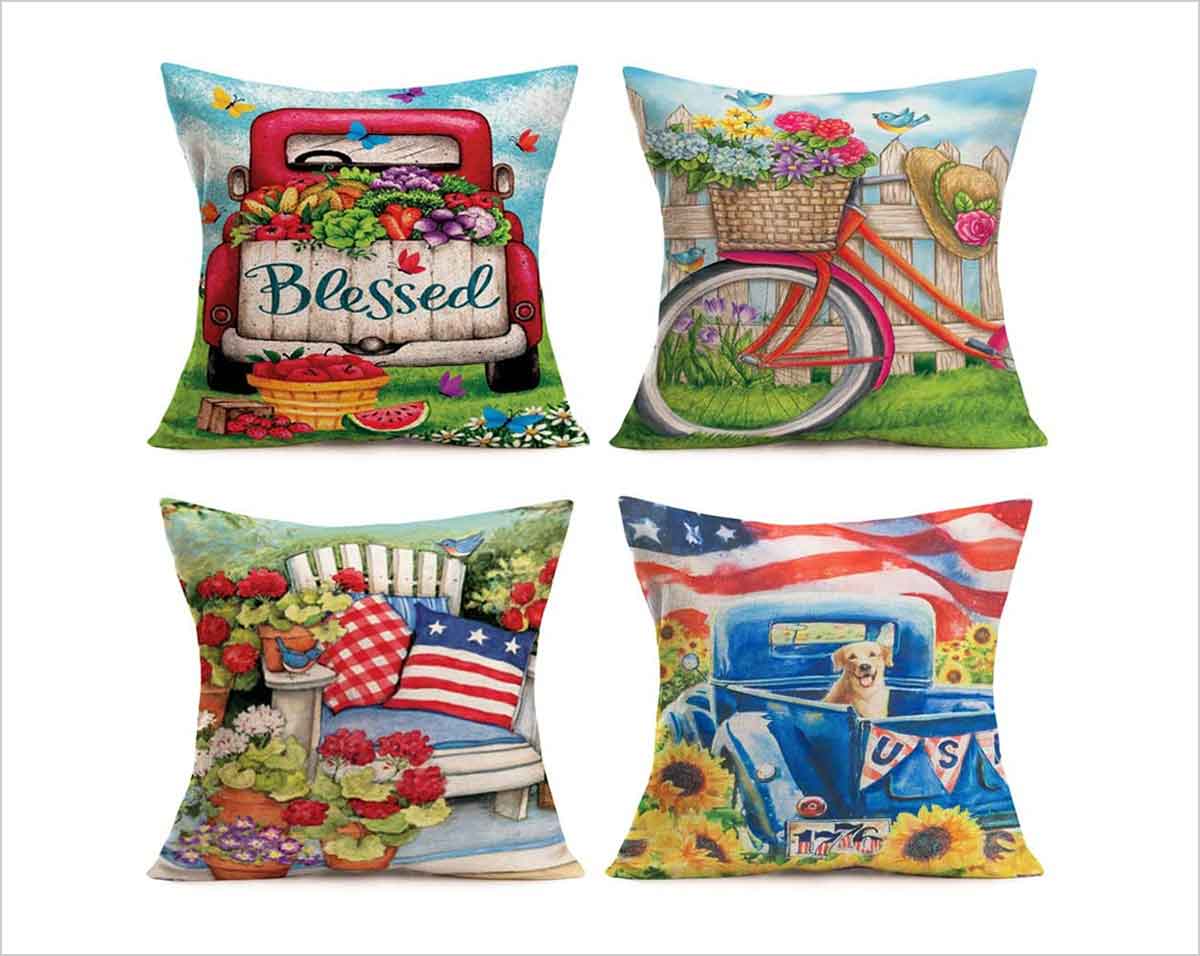 18. July 4th Farmhouse Decorative Throw Pillow Cover Freedom with American Flag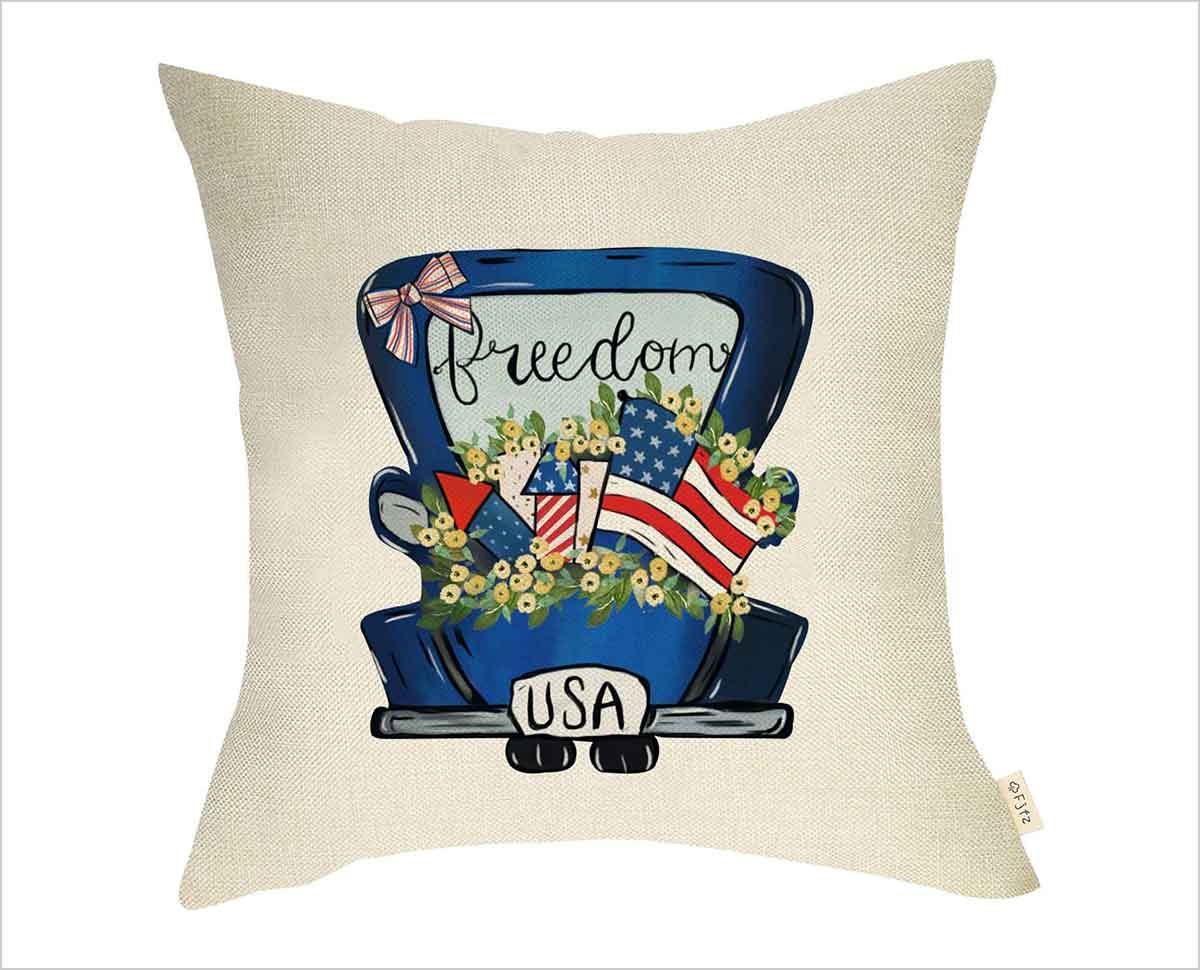 19. Pack American Flag Pillowcase Throw Pillow Case Cushion Cover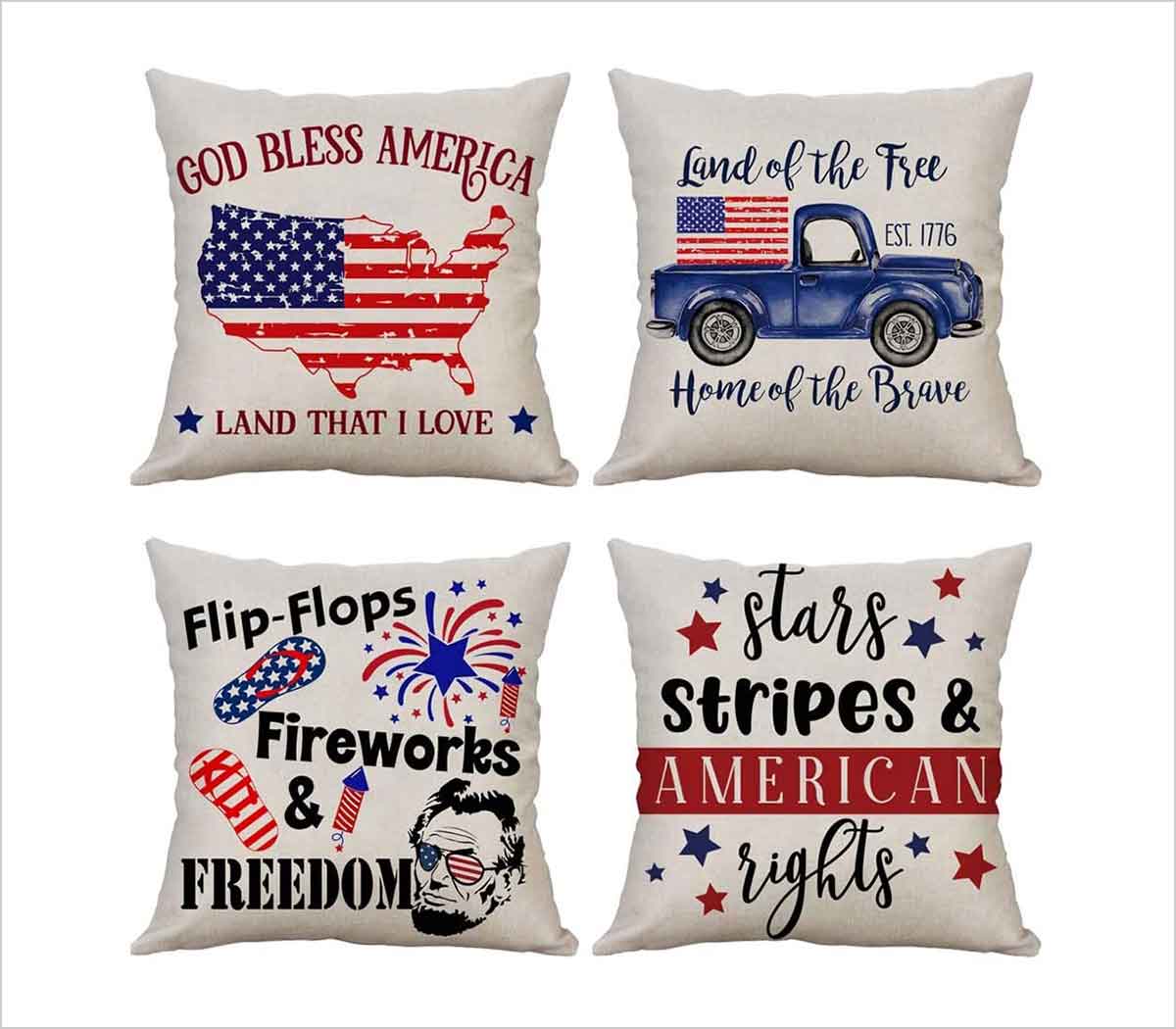 20. God Bless America 4th of July Decor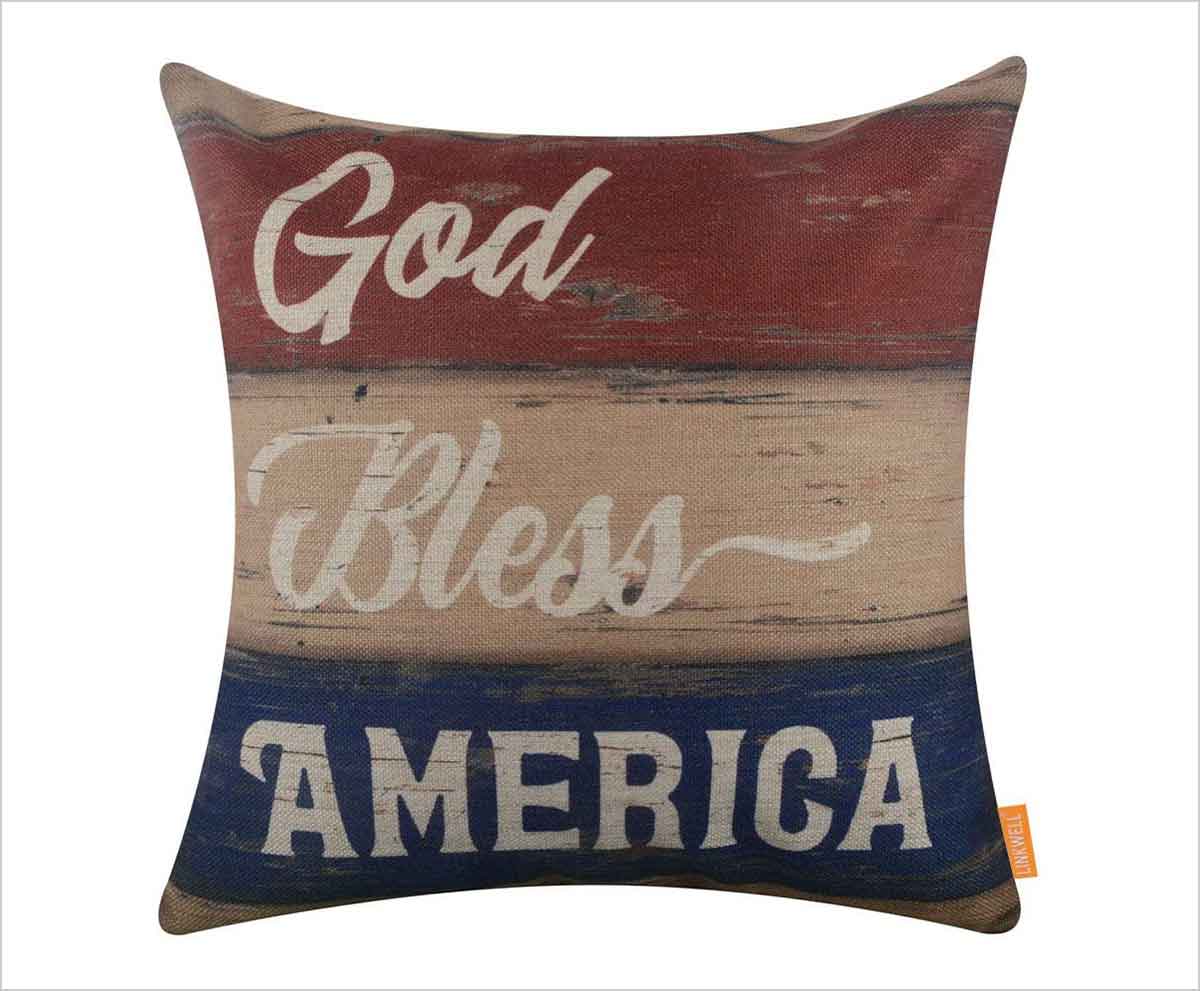 21. Throw Pillow Cover American Flag Sign, July 4th USA Patriotic Cushion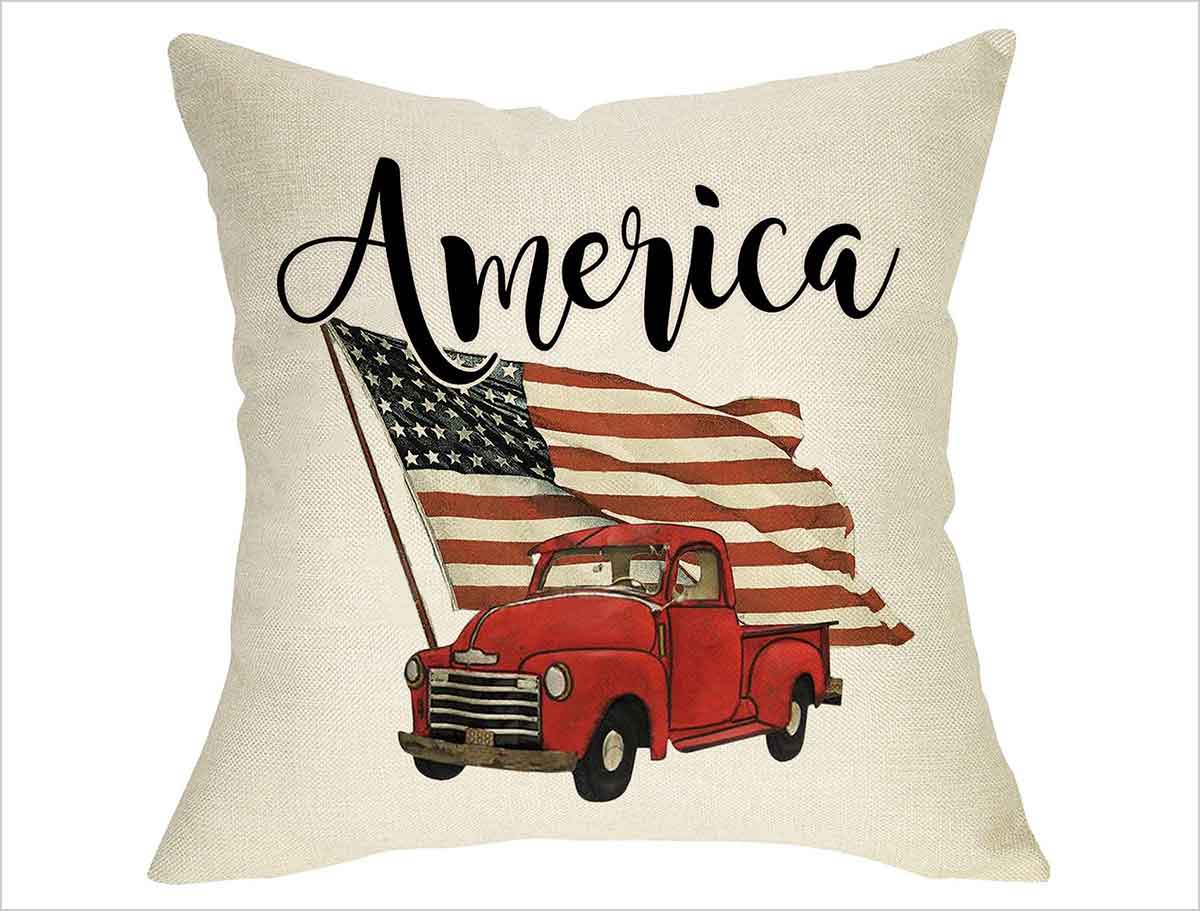 22. American Flag Velvet Throw Pillow Cover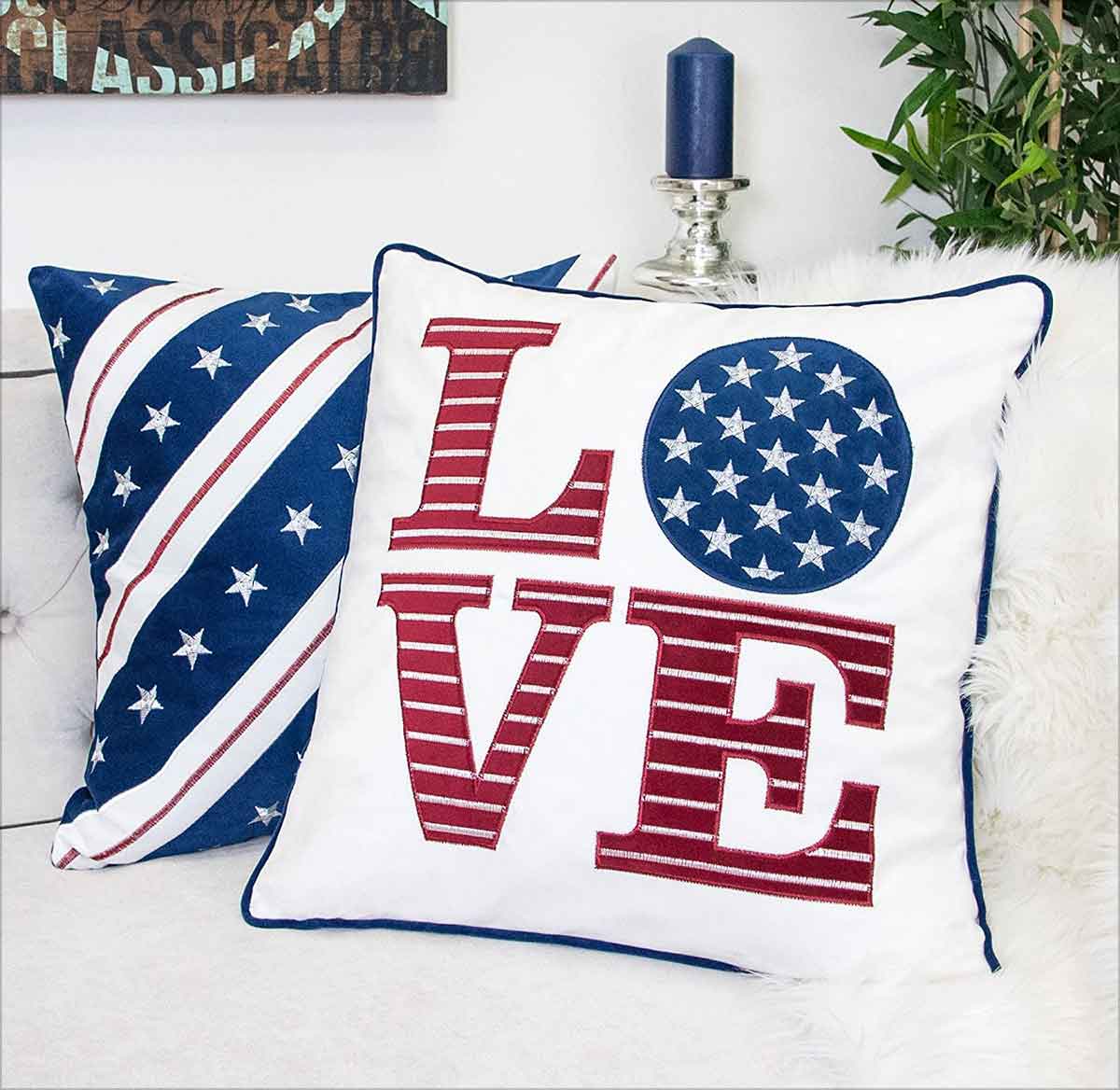 23. Set of 4 USA Flag Pillow Cover for July 4th Independence Day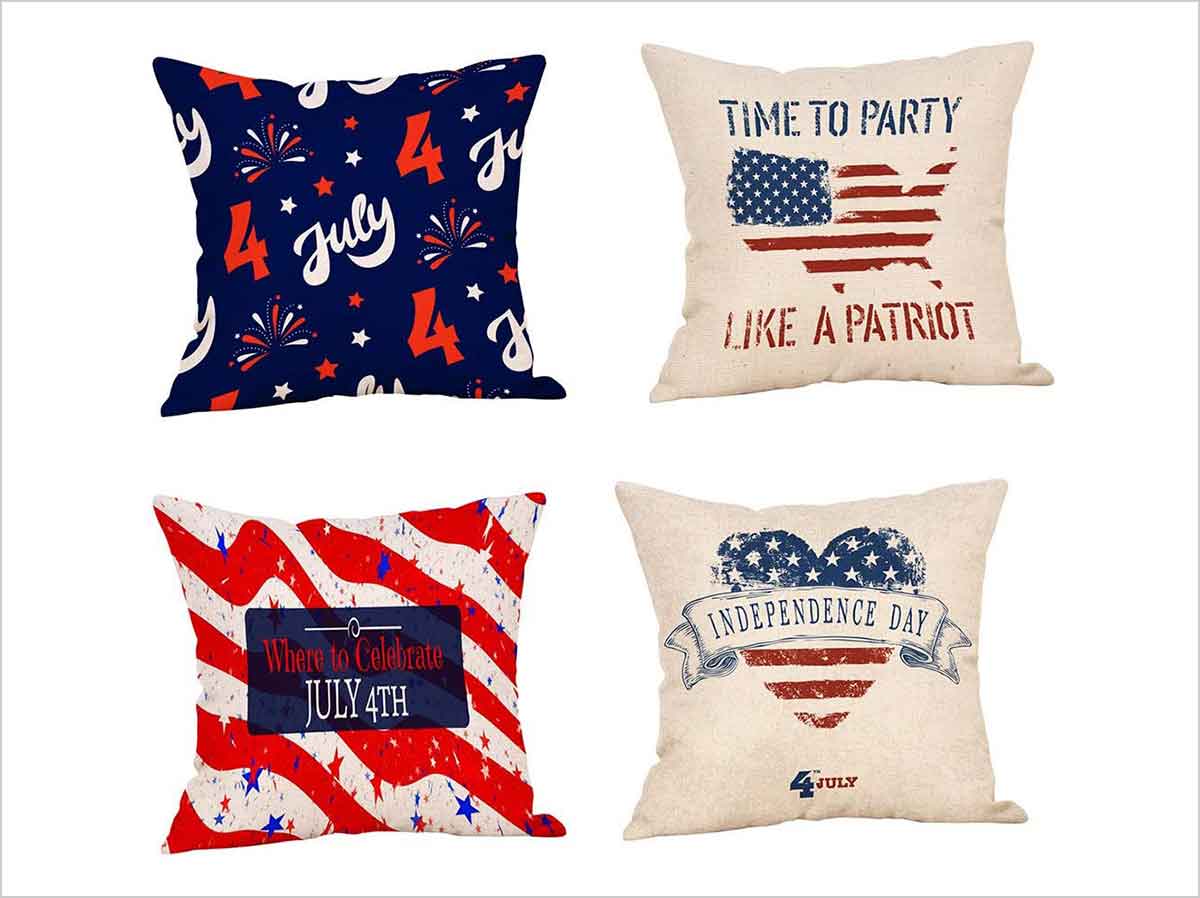 24. 4th of July Independence Day Throw Pillow Covers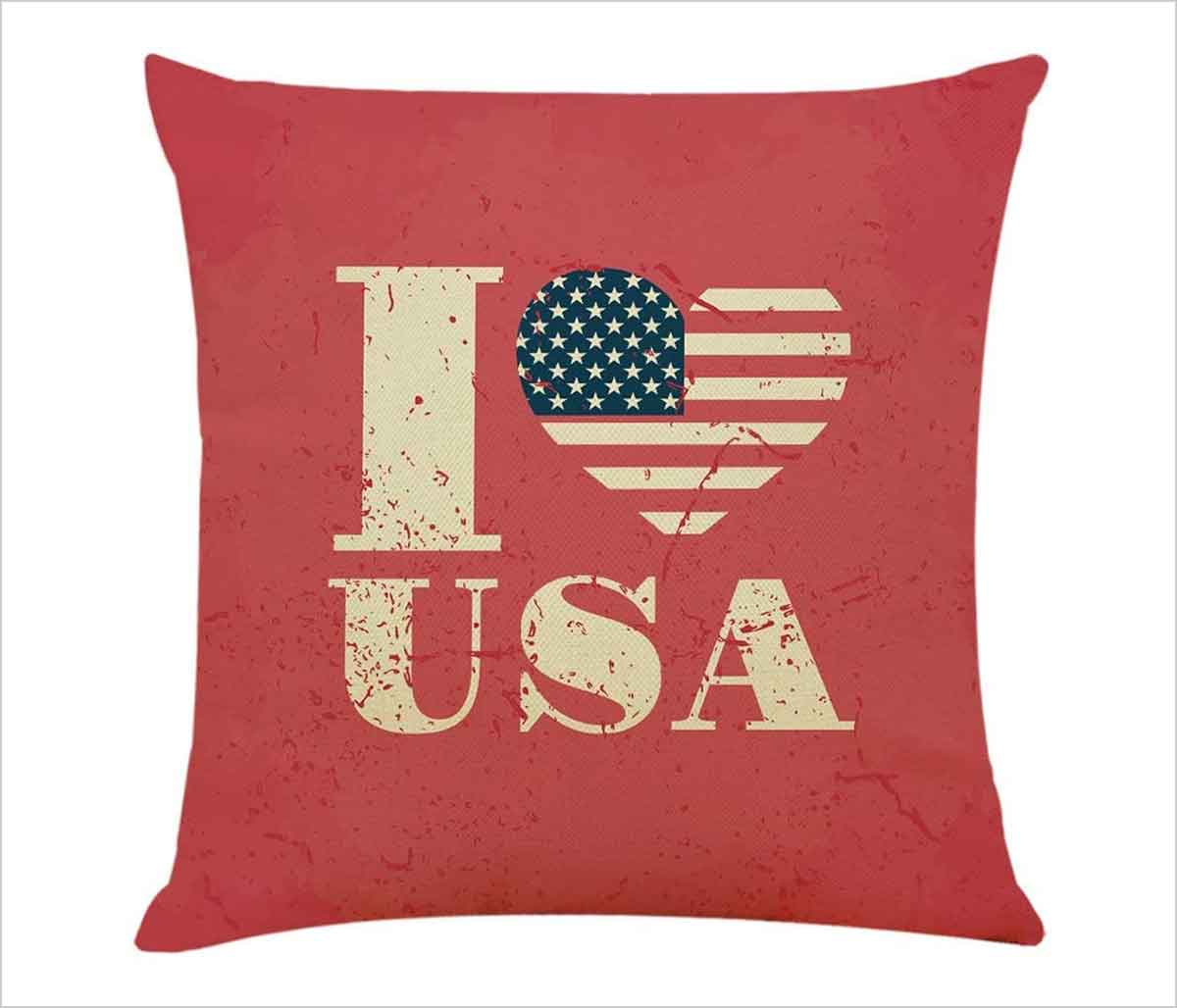 25. Farmhouse America Pillow Cover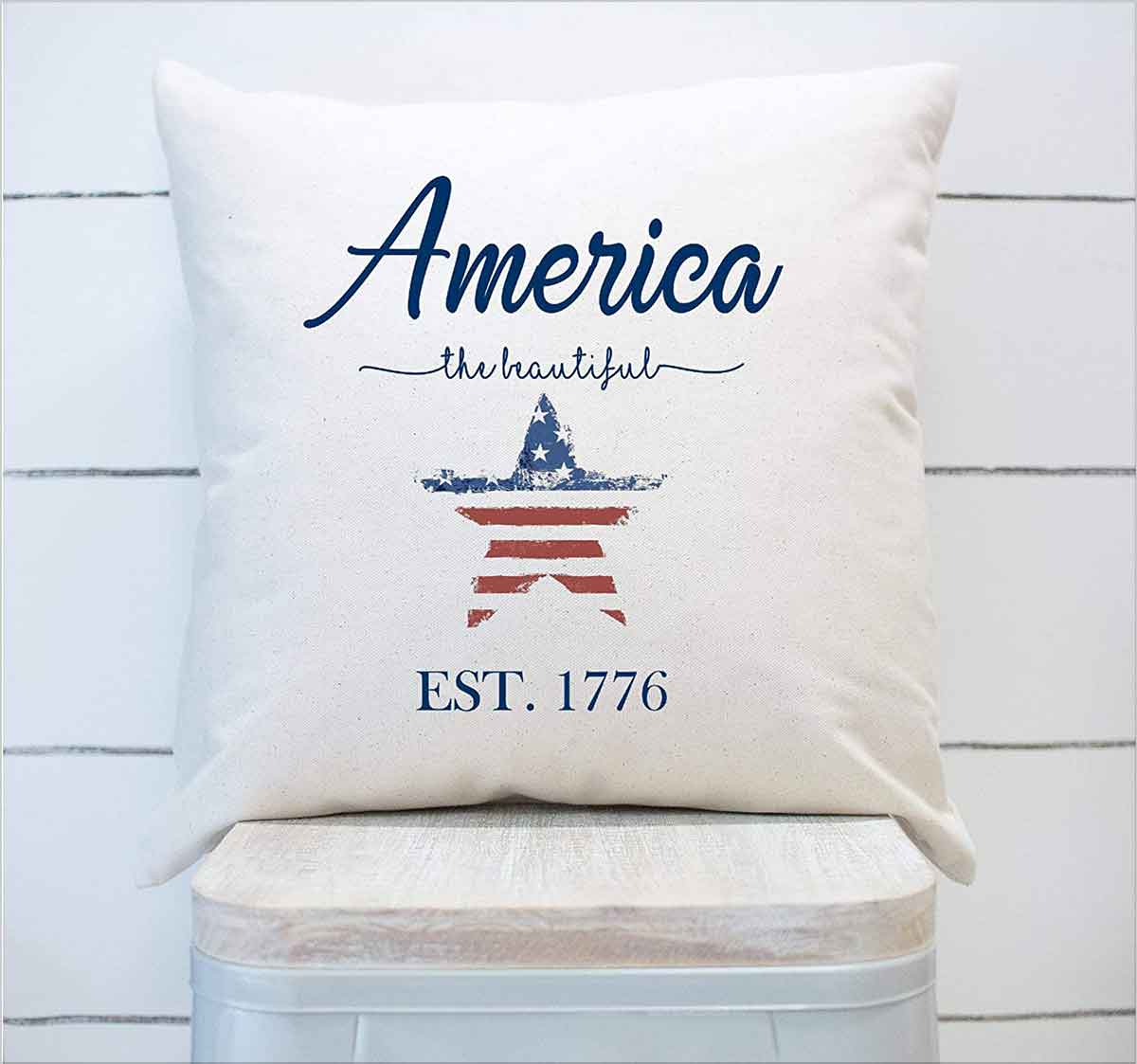 Recommended: