Hello there friends! We are back with an exciting new blog and you are going to love it because we are about to share some amazing news and everything else that we know about iPhone 12, 12 Pro and, 12 Pro Max. Let us get started!
Okay so, Apple is about to release another series of iPhones (and we already know that it will be absolutely brilliant) most probably in October as no dates have been announced as of yet and Apple might delay the launch event a little mainly because of the pandemic and we think that, that totally makes sense. But what is iPhone 12, 12 Pro, and 12 Pro Max are offering? Will they be worth wait and umm money? Well, let's see that and more.
So, the first noticeable "change" in the iPhone 12 line-up is the flattened edges and it is clearly visible in the dummies that are making rounds on the internet. These flattened edges will make is easier for the user to hold their phone and use it as you would want to have a relaxing experience from the device that you use the most instead of feeling exhausted.
The iPhone dummies tell us that the line-up will be in these sizes: iPhone 12 – 5.4-inch, iPhone 12 Pro – 6.1-inch and iPhone 12 Pro Max – 6.7-inch. Interestingly, we think that the new iPhone will be a little smaller in size than the ones that are already out there in the market. To be very honest, we do not think that most people like to own big phones because that kind of comes across as too show offy and many people do not really like that. And like we have said earlier as well, holding a big phone in hands for too long can tire you. But with iPhone 12 series, it will be a pleasant surprise to have a phone with smaller bezels.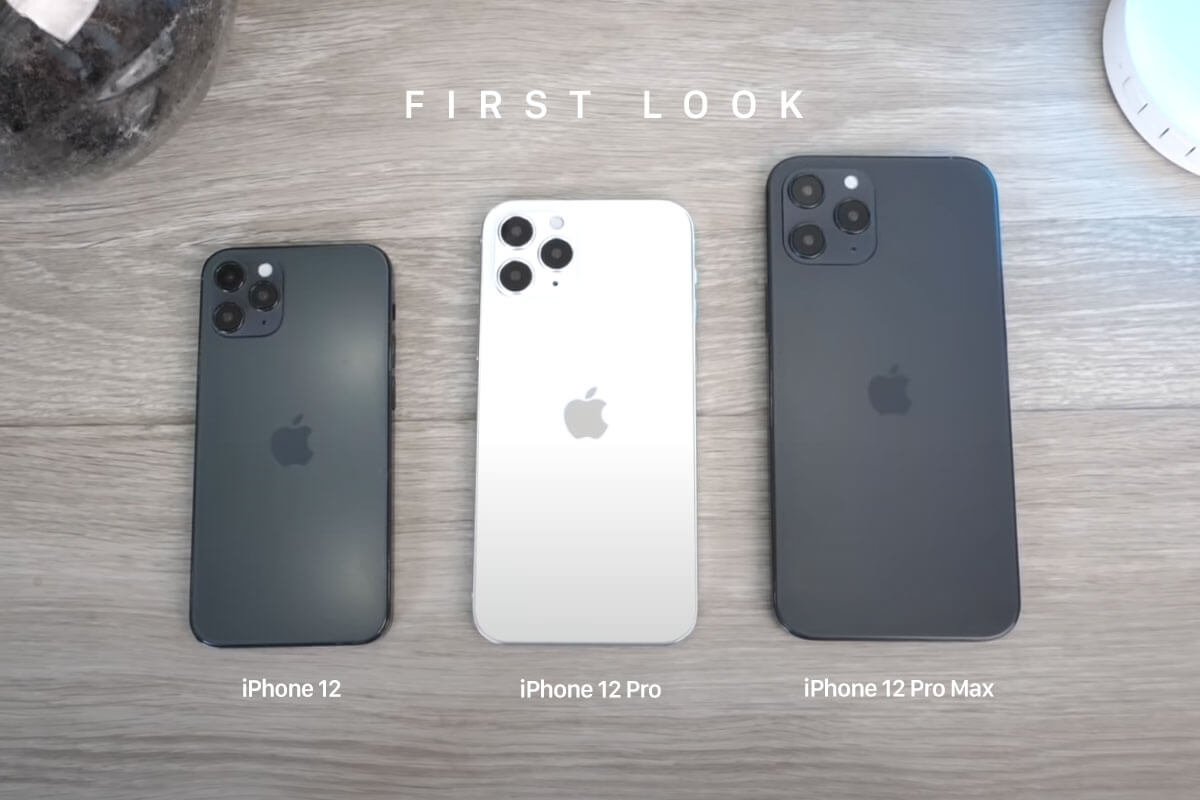 If we were to talk about the cameras of the iPhone 12 series, we would like to mention it here that there are chances that the original phones might differ from the dummies as there can be more or less rear cameras but right now – as per the dummies, we can expect a triple lens camera system.
There are chances that iPhone 12, 12 Pro, and 12 Pro Max will have rear cameras with 3D depth sensing. Yeah, you read it right! Apple stunned the world when they introduced the same technology for the front cameras but after introducing it for the rear cameras will be a game changer and we just cannot wait for an awesome news by Apple on their new line-up and cameras' features.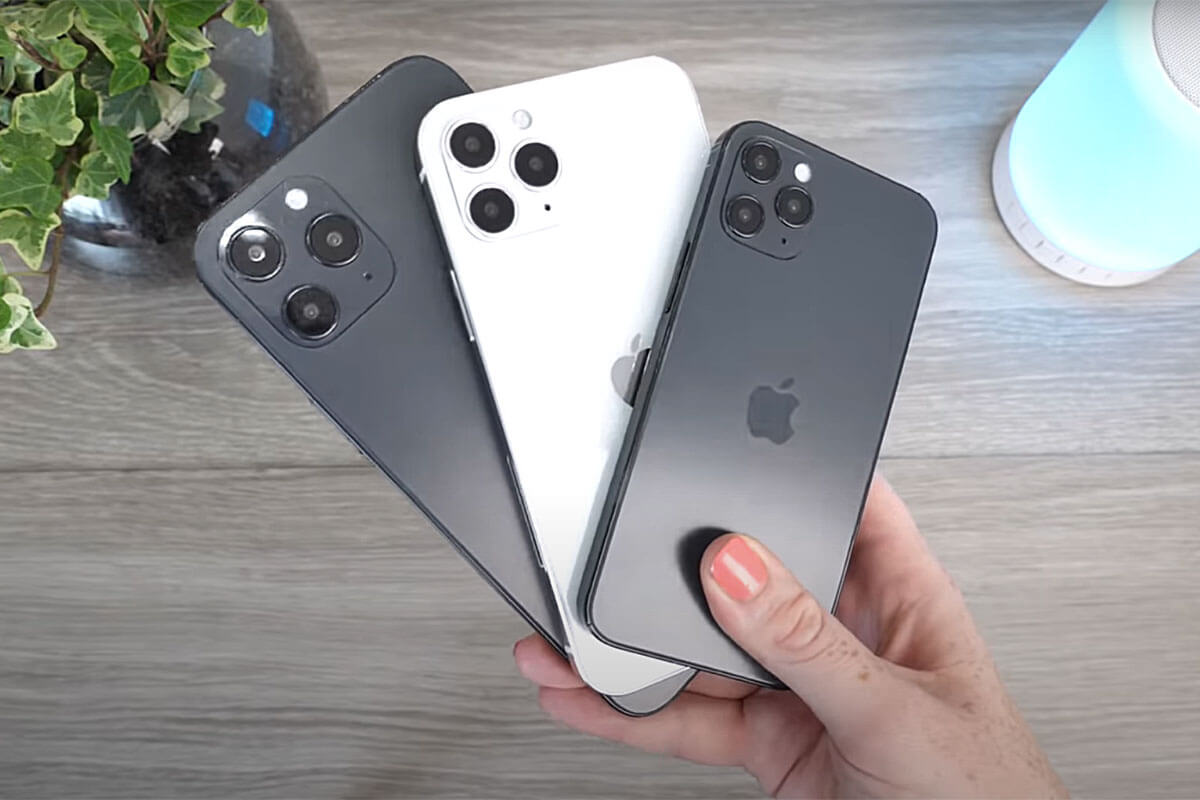 With the 3D depth sensing technology for the rear cameras, Apple will be able to improve actions for the augmented reality applications and of course, camera functions like the Portrait Mode will allow the users to take photos and make videos that have never been shot and made.
Another great thing that we can expect from Apple for the iPhone 12 series is that they might introduce 5G connectivity this year and in another news, there are chances that Apple is planning to use their own proprietary 5G antennas. That does sound promising and we are really looking forward to the launch of this new series of brilliantly manufactured and programmed phones.
Now, we know that you must be wondering why Apple does not jump on the bandwagon when it comes to releasing or introducing a new feature that can change the way we happen to use our smart devices. For example; the 5G connectivity itself. We think it is safe to say that Apple plays safe and strategically when it comes to launch something that has already been launched. Their competitors might be proactive but instead of putting everything out there, Apple waits for the right time and technology to finally create something bigger & better than the existing gadgets.
As far as the colors of the iPhone 12 series are concerned, you can expect the company to launch the phones in silver, gold and space grey. Although, we hope that Apple also considers launching a rose gold colored phone too for the same series. We cannot be the only ones who are attracted towards that color here, right guys?
And this is pretty much everything that we know about iPhone 12, 12 Pro, and 12 Pro Max and we know that like us, you can't wait to see this very line-up hitting the markets. Let's just all hope that Apple gets to arrange an amazing launch event for their new phones soon and even if it is a virtual event, we know all of us will find ourselves glued to the screens for that.
If you liked reading our blog, do not forget to share it with your friends and family members who love Apple products and are waiting to upgrade their phone this year.
Recommended: