Hi there friends! We hope that you liked our previous blog and are also ready to read about something even more exciting today. Since everyone's getting back to the regular life these days and is trying their best to accept the new normal, many countries have also resumed their flight operations as well which means that all the backpackers and travelers are all set to travel again. To them and everyone else who is planning to do something great this year, we wish you guys the best of luck and may your plans turn into reality super soon.
Coming back to the topic of traveling and getting to see new cities etc., we thought of working on a super relevant design for the ones who are associated with brands that sell travel accessories. It's a free travel luggage suitcase mock-up PSD file and you will have a great time working on it so, let's get started!
How many of you guys remember those boring and plain suitcases that were made keeping one solid color? Then there were travel suitcases that had patterns too but gone are the days when travelers would choose dull luggage suitcases for themselves – and for good. Travelling is an experience that helps people learn so many things for example: it teaches you to be more appreciative of your surroundings, it teaches you to be more patient, you leave your comfort zone and put yourself out there and there are chances that you also get to make new friends too.
In addition to that, travelers happen to adapt with the new environments and also try to fit in so that they can enjoy their time to the fullest. And we think that is the best part about traveling. We are friends with people who are always saving up for their next solo trips and that's kinda great as they get to see and live in cities they have never been to but when they come back, they are the most happiest ones.
So, if you are lowkey challenging your own self and are being vulnerable, we feel that you deserve to take amazing stuff with you while you change flights, go to your hotel rooms or chill out while exploring the streets. Traveling accessories must be of top notch quality – not because you want to flaunt them although, you should totally do that but mainly because you would not want to get something that's cheap or substandard to say the least. A travel luggage suitcase is one of those accessories you must invest in as it stays with you, carries your stuff around and does not bail on you (if you get a good one that is).
Speaking of the quality of a travel luggage suitcase, we always suggest here that you must share your recommendations with the third party vendor(s) who'd be manufacturing the designed articles for you and for the business you are associated with.
Now, let's talk about the design of a travel luggage suitcase! For our free travel luggage suitcase mock-up PSD file, we decided to keep the look subtle yet something that unique design-wise. The marble print design is attractive enough to send across positive vibes and we can bet that you'll love moving around with your suitcase but there is more to it and that is what makes it versatile. The color combination that we have chosen to create the design will complement any age group and gender – making it a suitcase that you can even lend to your brother or get it as a birthday present for your mother. We have kept the handle color like the main design but as you know that you are free to pick any theme and color of your choice, you can create your very own designs for the luggage suitcases.
For the wheels, you will notice that we have used in-line skate wheels as these wheels make the movement easy and you won't have to put in a lot of energy and efforts to move the bag from one place to another.
As far as the designs are concerned, we have a bunch of suggestions and we would love to share those with you guys. So, first things first and it is important to have this information beforehand that if you are creating something for an audience of a young age like kids, you must create only those thematic designs for them that are relatable to their age group. For example, if you are creating something for young girls, you have multiple options to choose from Disney princesses to motivational quotes to all things adorable.
And if your target audience is businesspeople who travel for meetings then you can pick some eye friendly colors, intriguing patterns and create a look that complements their work style. Your themes and design approaches will keep on changing as per the demand & need of your customers so, never stop getting to know what is needed before you launch a new line of travel accessories.
That's all for today! If you liked reading our blog don't forget to share your feedback with us in the comments section and do share the blog and our free travel luggage suitcase mock-up PSD file with your favorite colleagues too.
Free Travel Luggage Suitcase Mockup PSD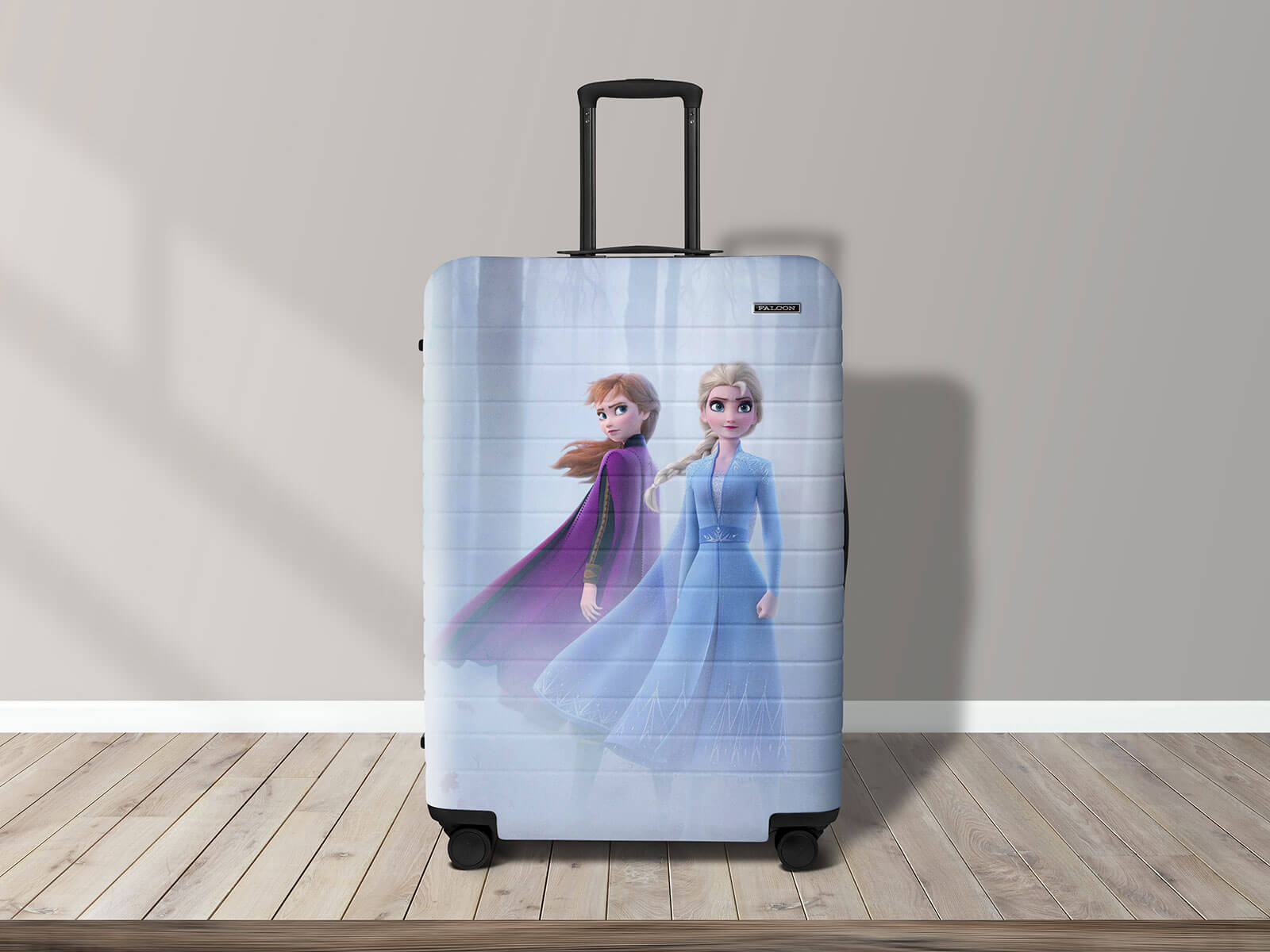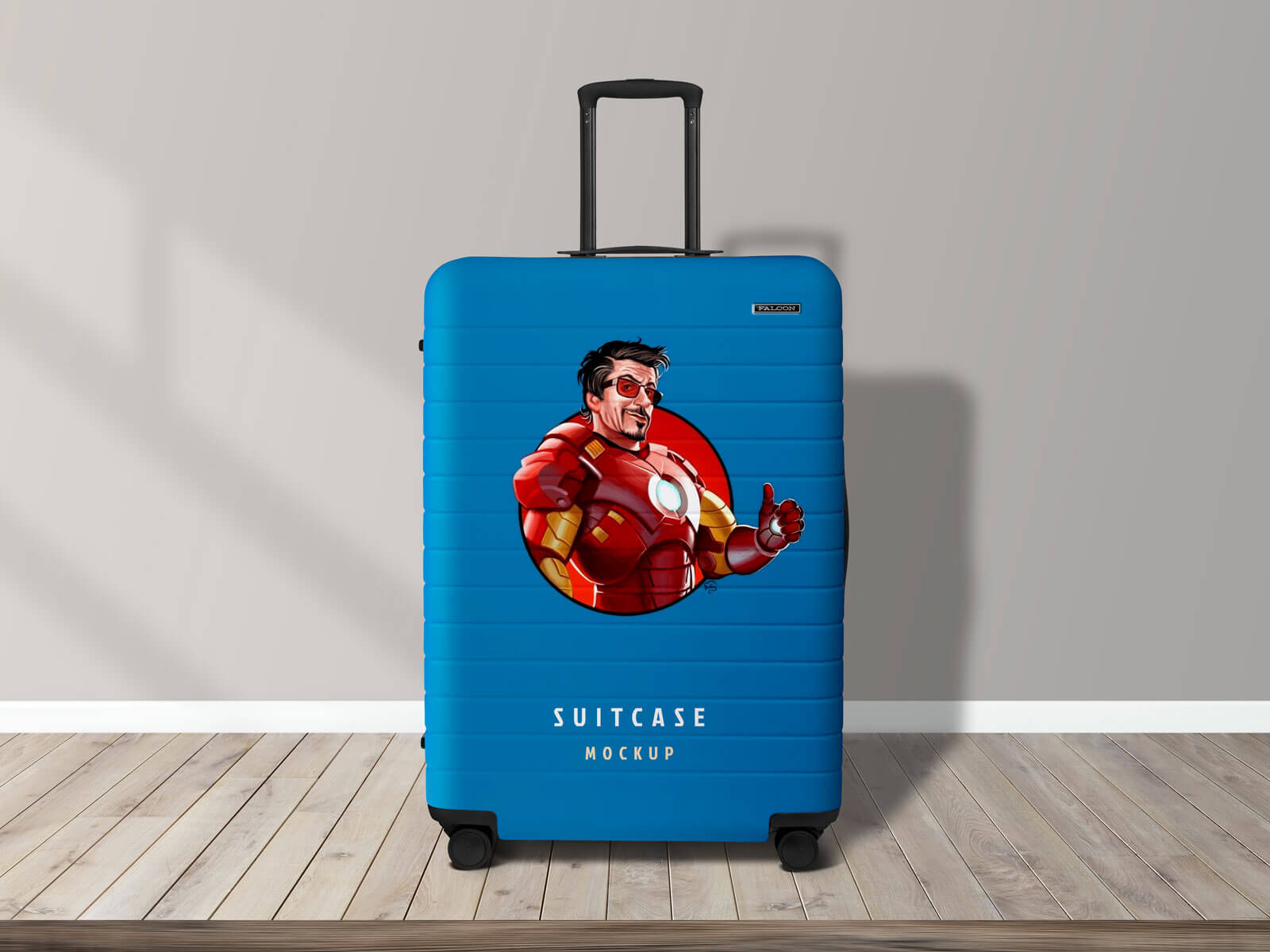 Available Format: Photoshop PSD
License: Free for personal and commercial usage
File Format: WinRAR
Mockup Resolution: 4000 x 3000 px
Note:
1. Free Travel Suitcase Mockup is allowed to share online (A Must Linkback to this page)
2. Say thanks if you like or share/tweet with your friends. That means a lot to me.
3. And don't forget to follow or subscribe to receive more high quality premium freebies & awesome articles only.
Download Suitcase Mockup
More Free Fresh Mockups: