Hello there friends! How is everything at your end – especially workwise? We hope that you are making the most of our blogs and that our interesting ideas, free mock-up PSD files and everything else that we share here is helping you with your personal & professional projects.
Recommended:
– – – – – – – – – – – – – – – – – – – – – – – – – – – – – – – –
400+ Free Printable Halloween Pumpkin Carving Stencils, Patterns, Designs, Faces & Ideas for UK, Canada, USA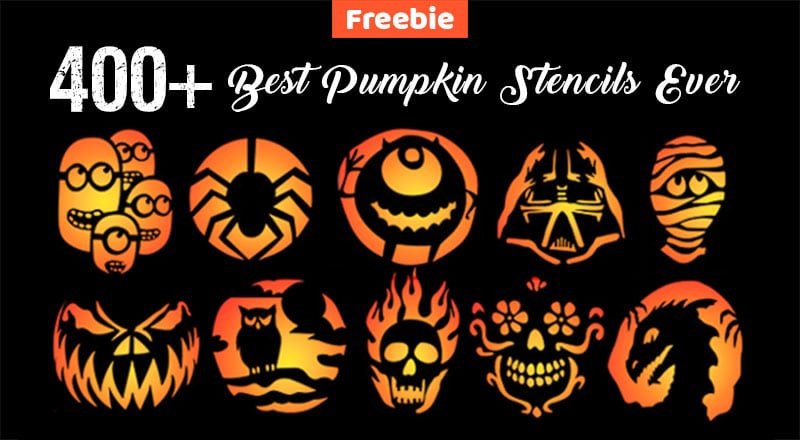 – – – – – – – – – – – – – – – – – – – – – – – – – – – – – – – –
For our today's blog, we wanted to share something that's very much related to the Halloween but it's not about the carving stencils this time around. Want to know why? Well, we want you guys to dress up nicely too so, let's have a look at 45 classy Halloween 2020 t-shirts for women!
So, tell us what is your Halloween attire like? And how do you guys normally dress up for your Halloween parties? Do you think that the costume would just be fine, or do you actually invest in something other than the costume too and how do you plan the entire thing out? We feel that many people keep going with the flow and will wear anything as long as it is black in color (for the Halloween) and that makes sense but we also feel that we must get something that is a combination of cool and classy, no?
Wearing nice clothes for a party / event etc. is more than just dressing up – it is also a form of self-expression and you can literally reveal your personality with the way you wear anything and how you carry yourself. Although, many people are now dropping the idea of wearing anything that goes with the norms of the society and are also accepting that they must wear what makes the feel comfortable, but we believe that if it is a party, one must dress up accordingly. And would you really want to wear regular clothes on Halloween? You wouldn't, right?
Since we also love online shopping a little too much (and we are trying our best to control it), we thought that it would be a really cool idea to share all the t-shirts that you can buy without having to go to the shop. Also, online shopping does make (almost) everything easy and we think that we can save the commuting time to do something even more productive. Right now, we have  45 t-shirts that you must buy if you are a woman or get one each for the women in your life. If you want to ask them what they would like to wear on the day of Halloween, then do that too to make it easier for yourself.
Now, it is time for us to share what we have included in our collection of 30+ classy Halloween t-shirts for women that you must check out and buy in 2020. Keep reading to up your Halloween game and more:
Starting off with the plain ones, we had to include the black long sleeve t-shirts that are made of 100% cotton, are not only comfortable but you can add accessories too and make your t-shirts look even more pretty during your party. If you love slouchy t-shirts, then the ones that we are about to share will make you fall in love with them as they are neat, they are fashionable and the classy old Jack-o'-Lantern is making the t-shirt even more attractive.
The grey t-shirt is one of our favorites – it has half sleeves which you can roll up to give it a cooler look and the black pumpkin on it is adding more to the design. We can bet that you and your friends won't be able to resist this very design. Oh, and if you love FRIENDS, then you will also want to get this FRIENDS horror t-shirt as well because it is super unique, interesting and since it depicts one of our all time favorite TV seasons, we think all of us should get one t-shirt for ourselves too. Right?
What is a more creative way to welcome winters than a t-shirt that says hello fall?! Nothing, yeah? Keeping that in mind, we have picked this super attractive t-shirt for our 45 classy Halloween t-shirts for women collection and if you are into texty t-shirts then this one is definitely for you! Wearing a funny t-shirt to a Halloween party can help you get in touch with the one you have been waiting to talk to (only if they are interested – that is!) and we would love to share it with you guys that there is a Hocus Pocus Sanderson Sisters t-shirt in the collection too.
Do you guys love sweatshirts? Because we do and the next item that we have on the list will force you to place an order right away. Sweatshirts are one of the best options for winters and we love how comfy they are so, we decided to add them to our list. You can literally pair the sweatshirt with a plain or printed t-shirt from the collection and wear it when it will start getting chilly.
We know that now all of us are sorted so, while you go through the 45 classy Halloween t-shirts for women collection that you must check out in 2020, don't forget to share the blog with your friends too. And we'll see you guys soon-ish!
1. Plus Size Funny Halloween Shirt for Women Long Sleeve Halloween Raglan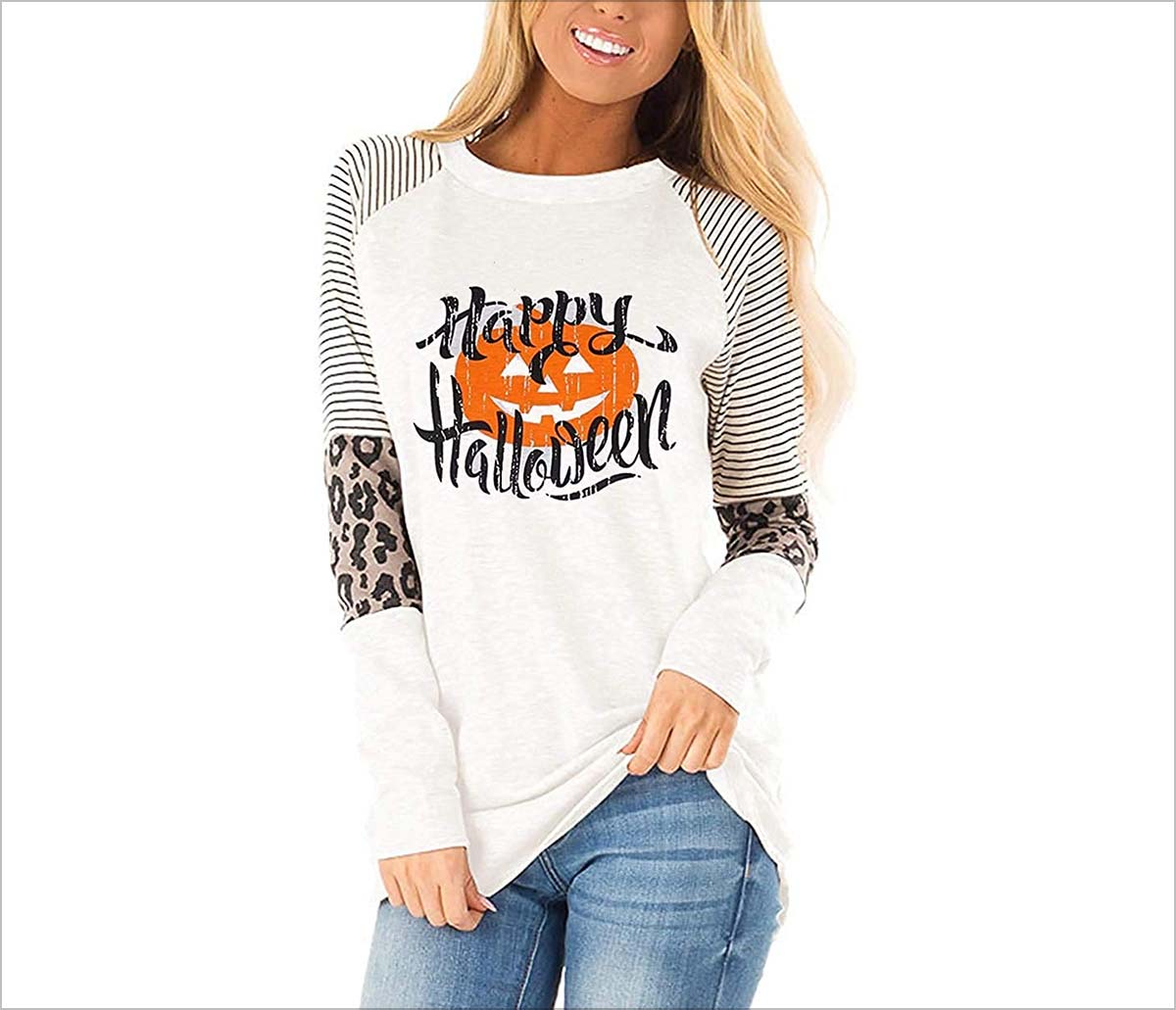 2. Pumpkin Face Halloween Spooky T Shirt For Girls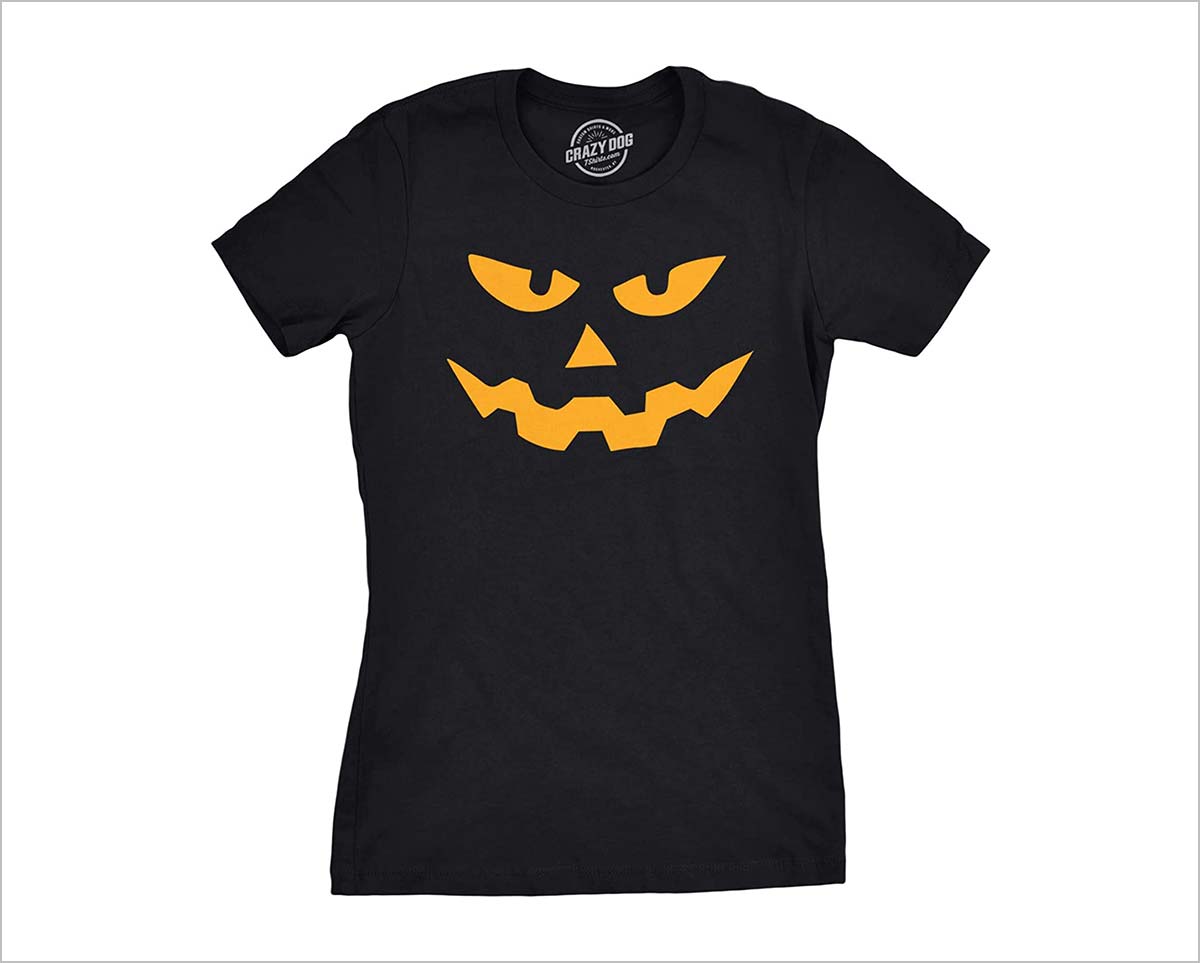 3. Teens Jack o'Lantern T-Shirt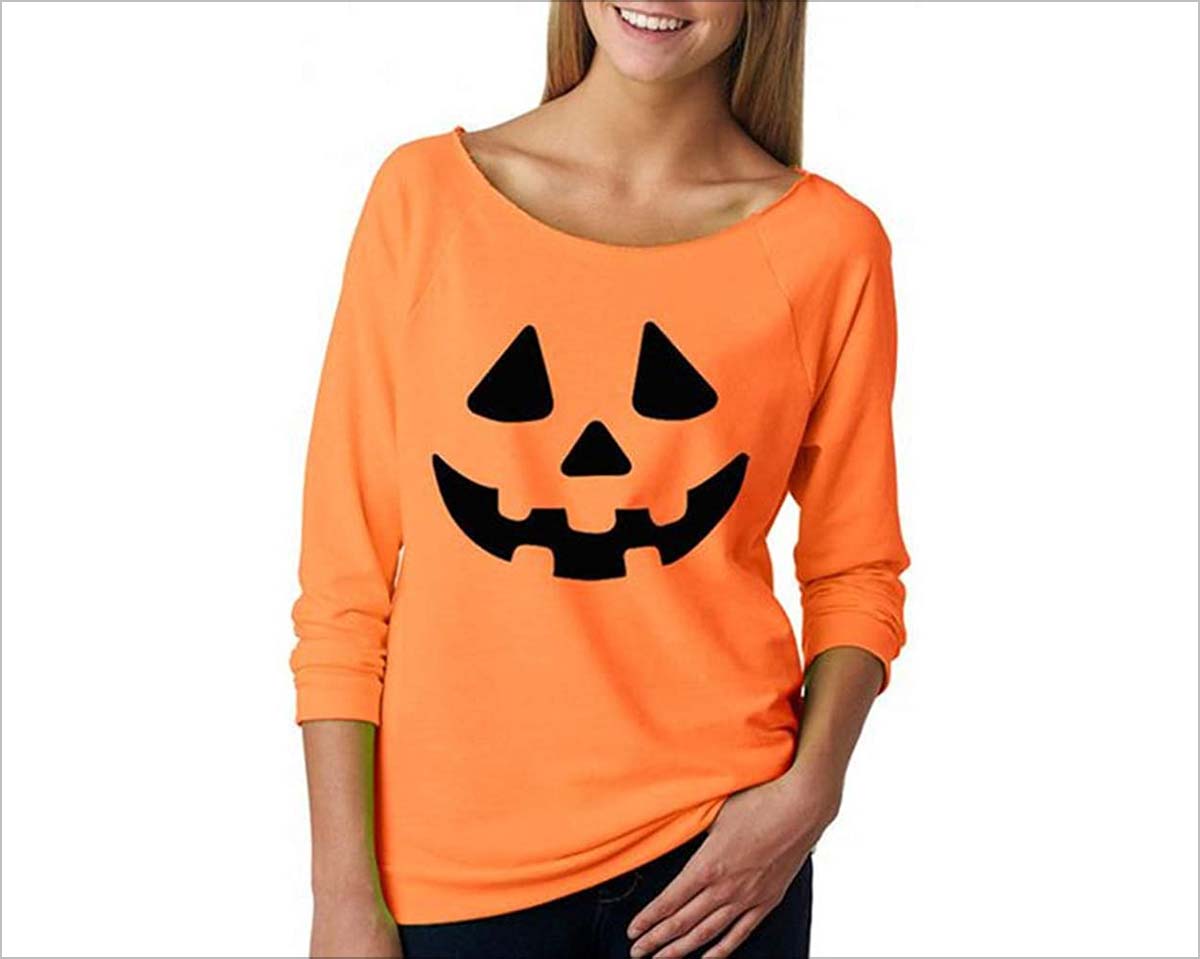 4. Wrong Society | Drink From The Skull Of Your Enemies T Shirt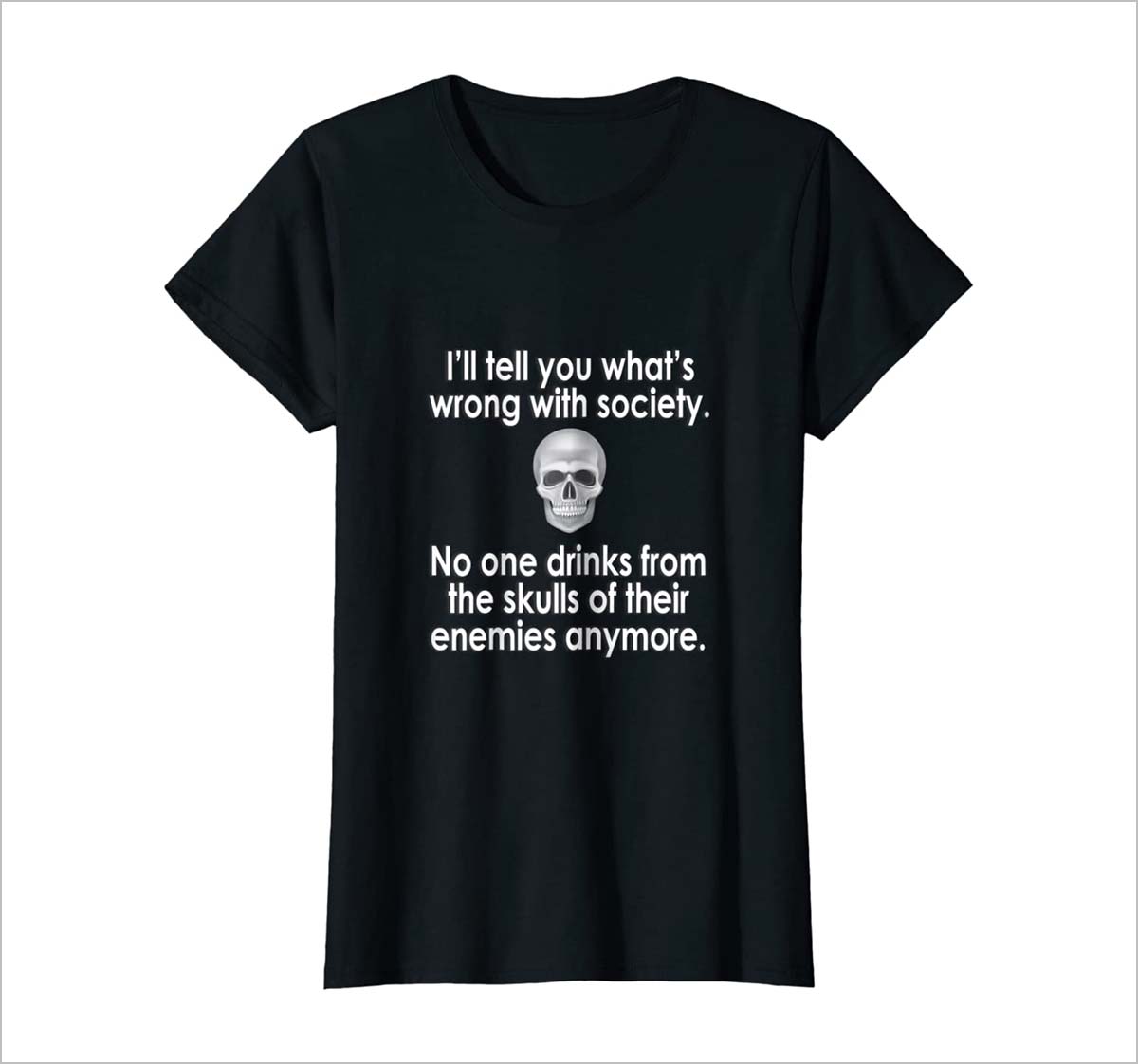 5. Witchy Women Halloween Cute T-Shirt for Women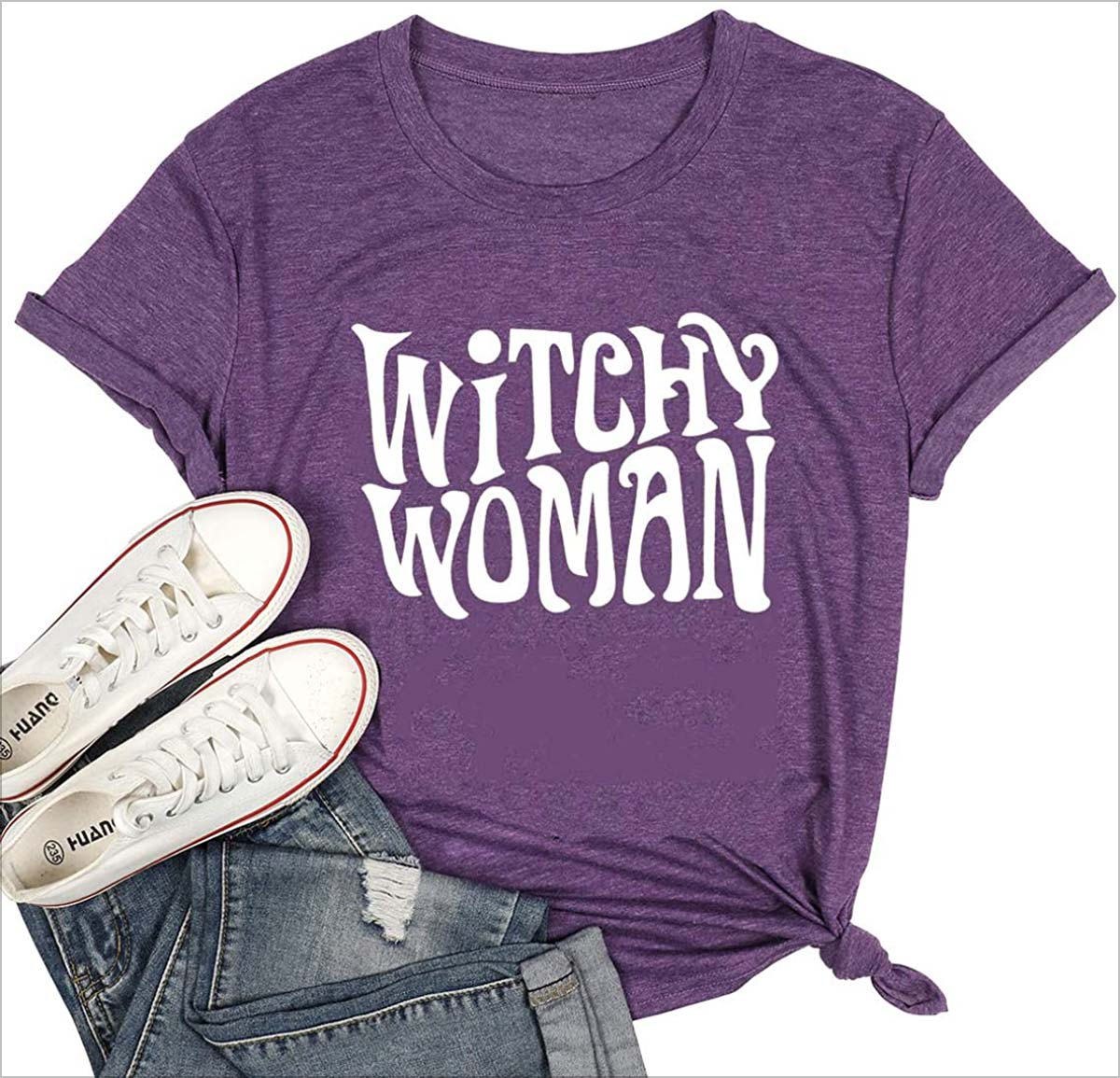 6. Funny Halloween Tee for Ladies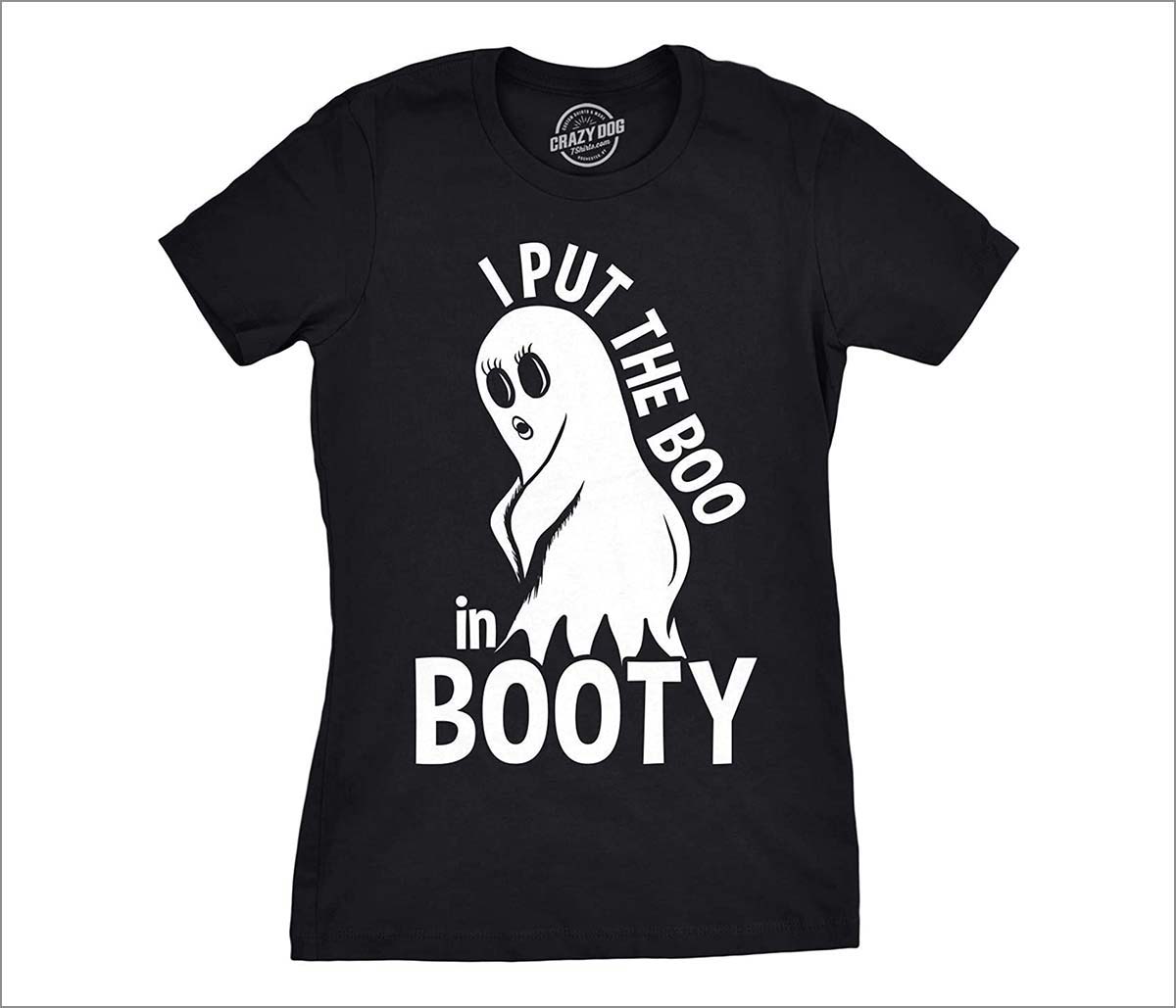 7. Tinkerbell Halloween Sparkle T-Shirt for girls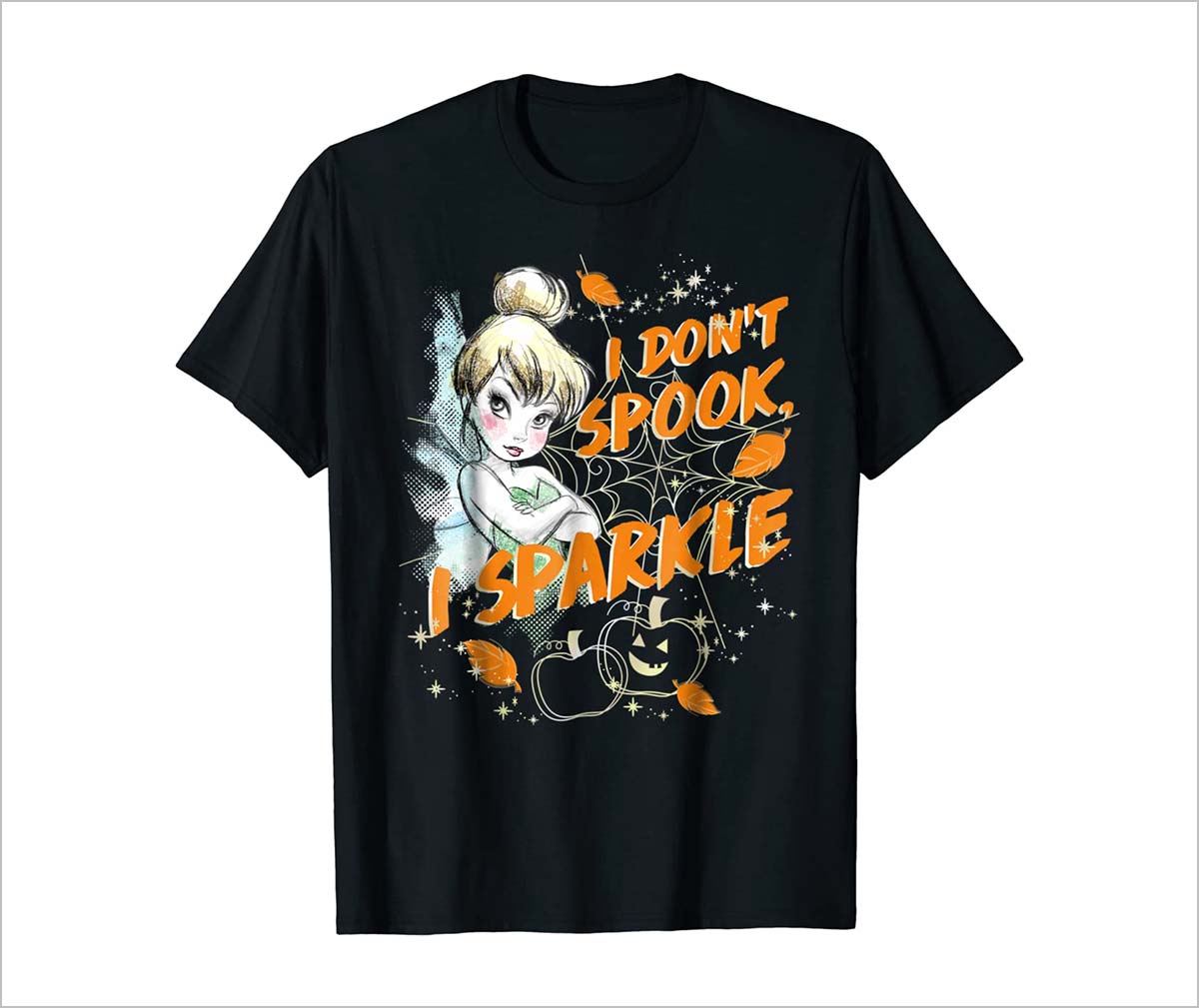 8. Women's Hoodies Tops Pumpkin T-Shirt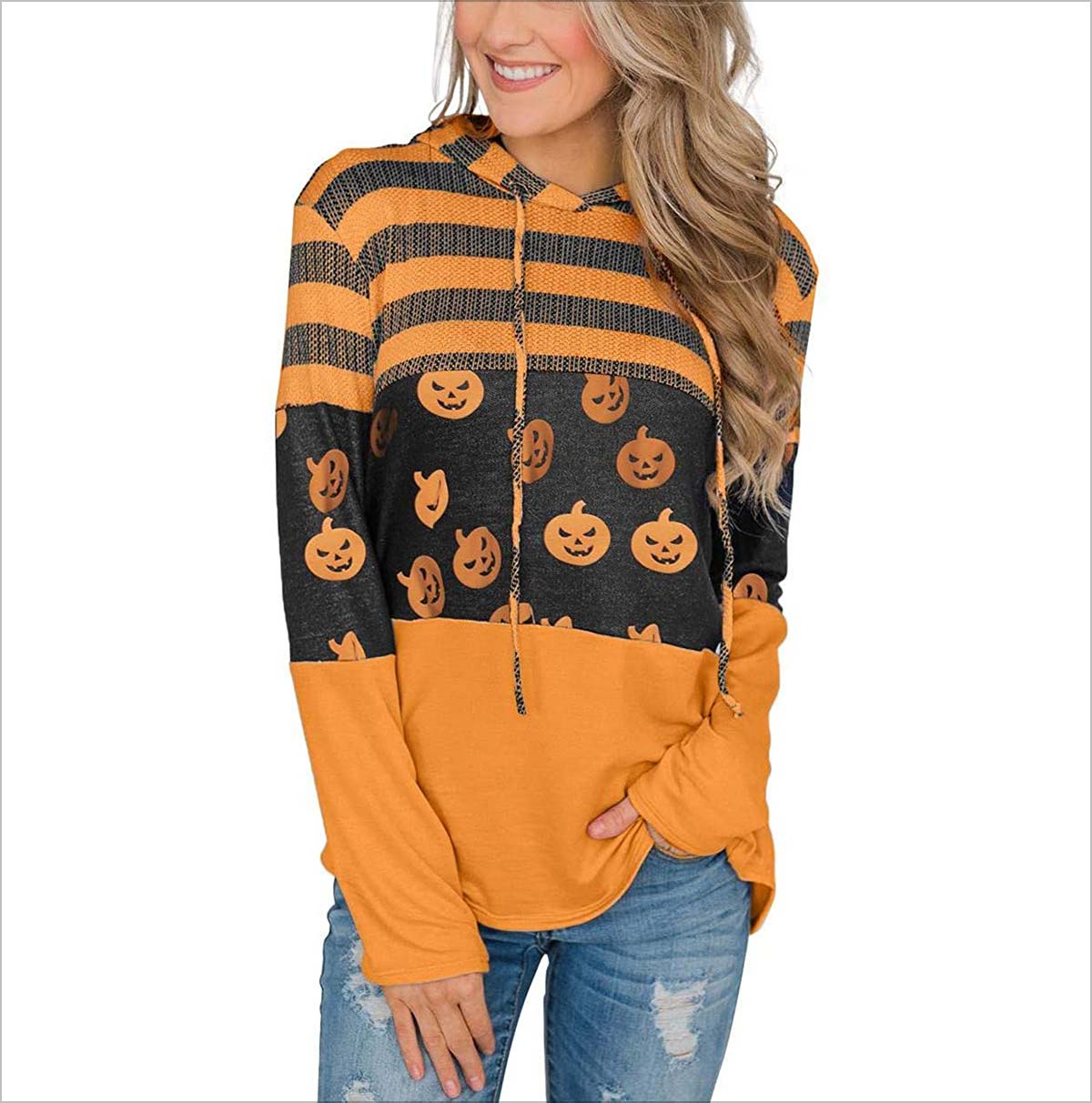 9. Women's Plus Size Swing Tunic Top 3/4 Sleeve Floral Flare T-Shirt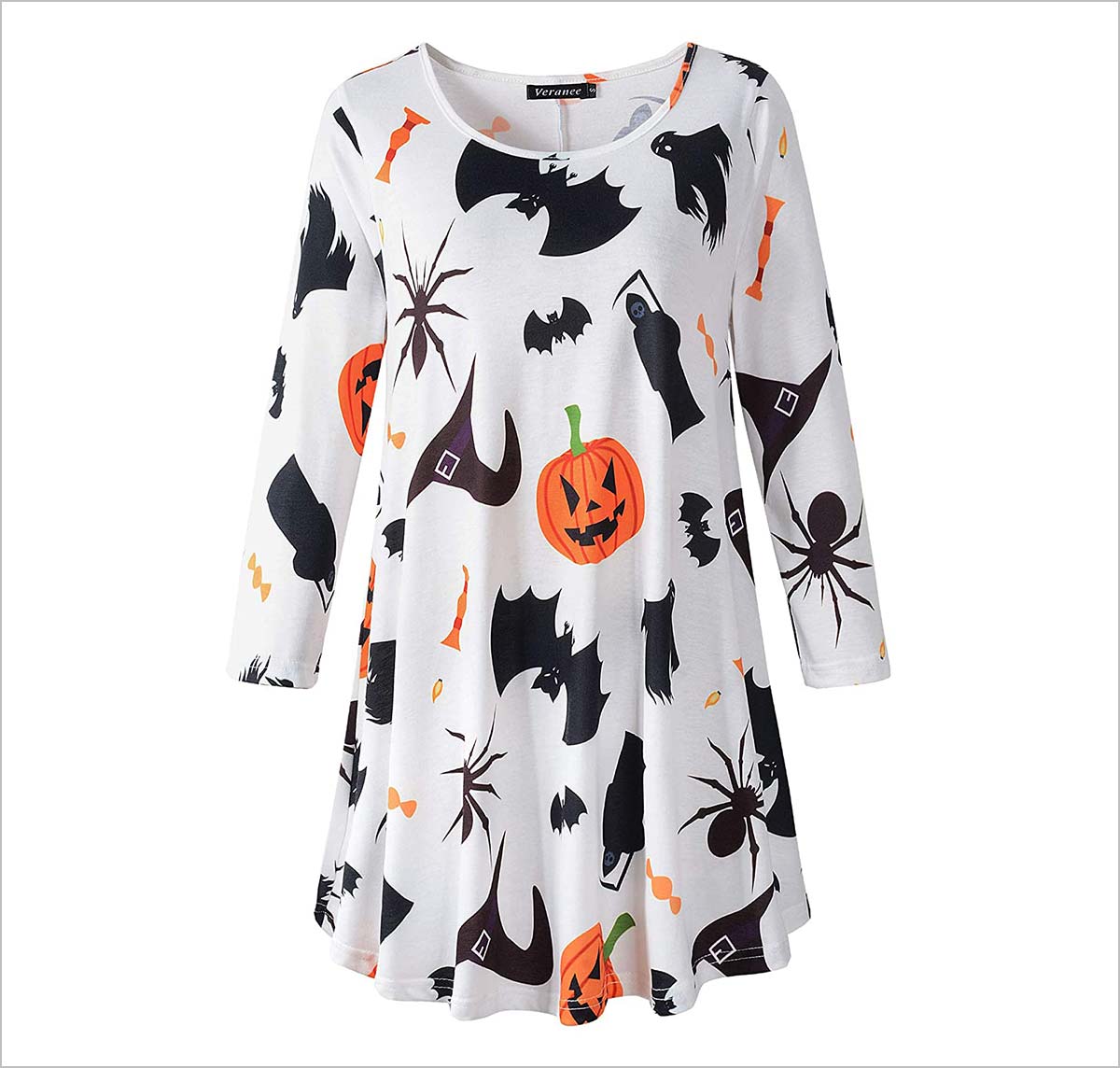 10. Crazy Got Your Back Funny Skeleton Best Friend Halloween T-Shirt 2020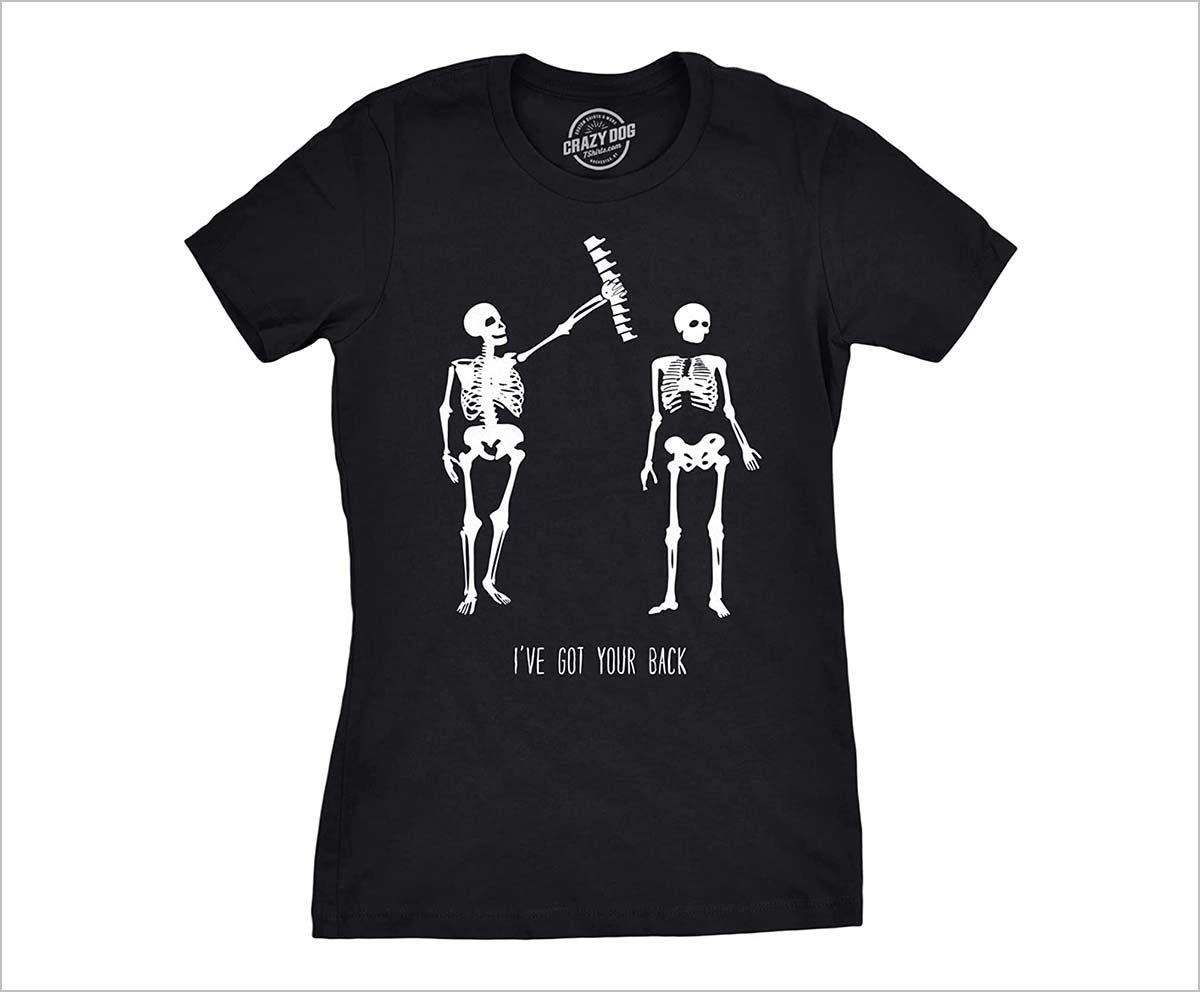 11. Funny Sleeveless Hoodie Shirt with Mask for Running Workout and Halloween Cosplay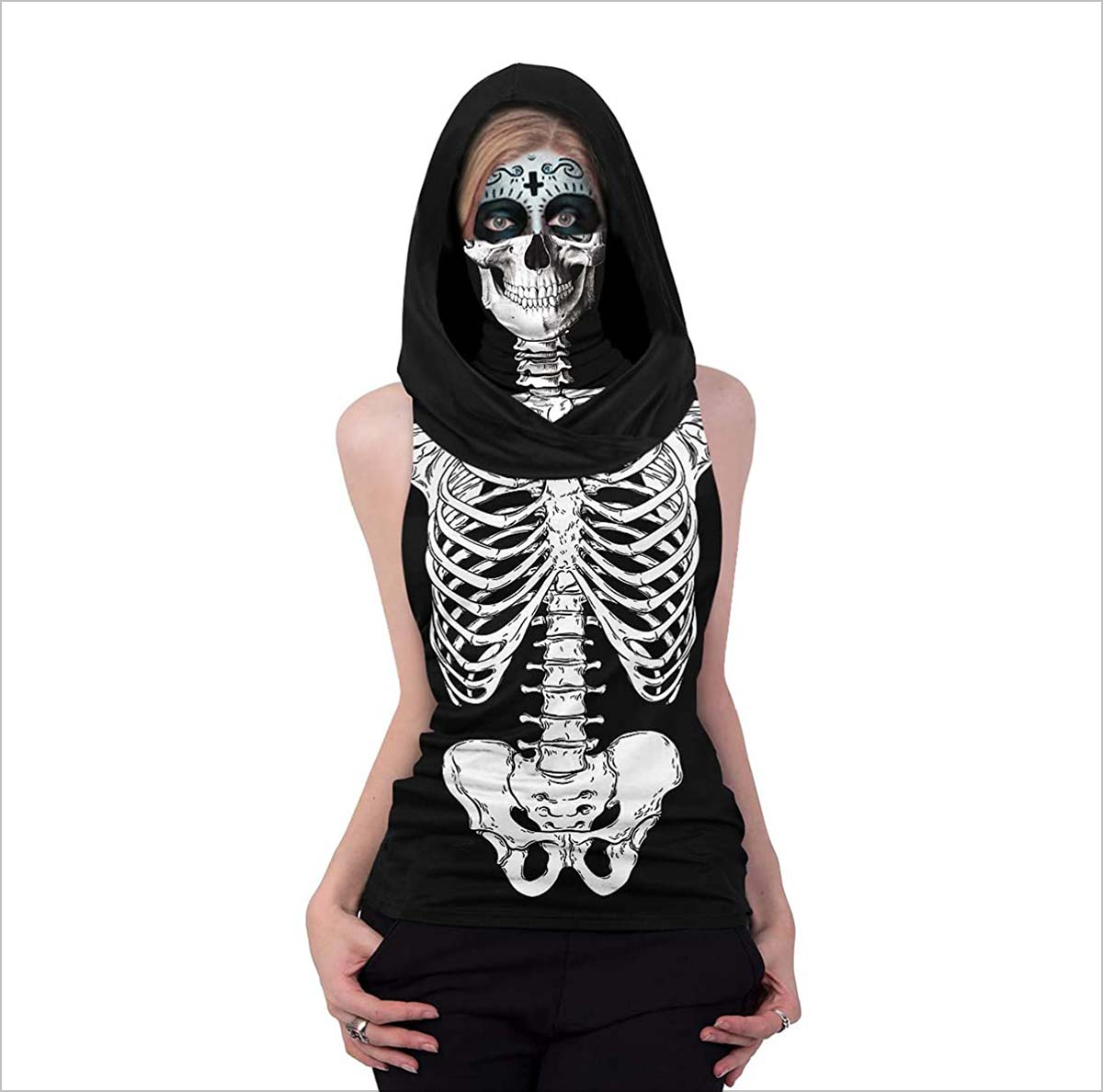 12. Halloween Pumpkin Funny Tees For Women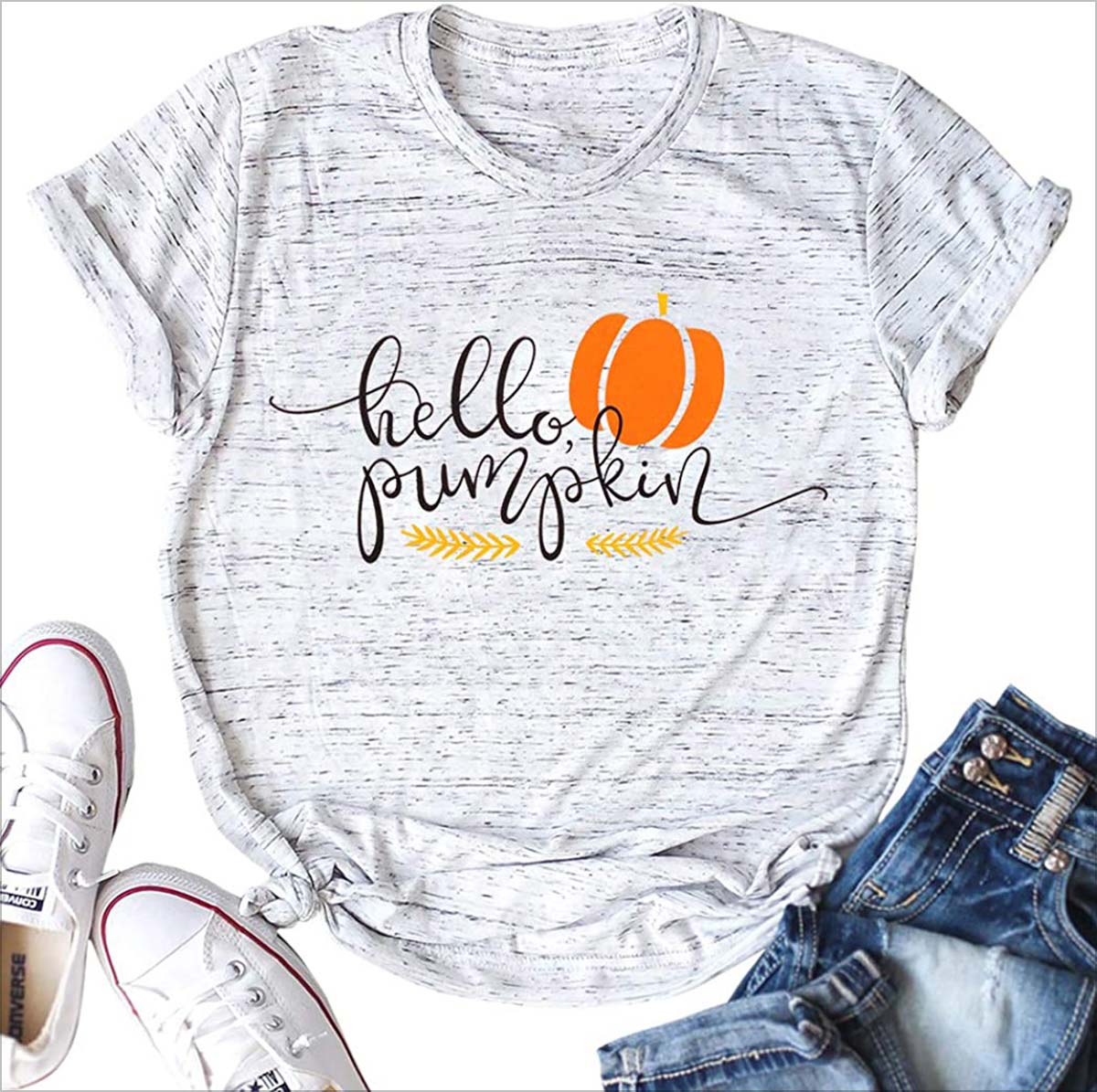 13. 
Short Sleeve 
Finger Printed Pullover Casual T-Shirt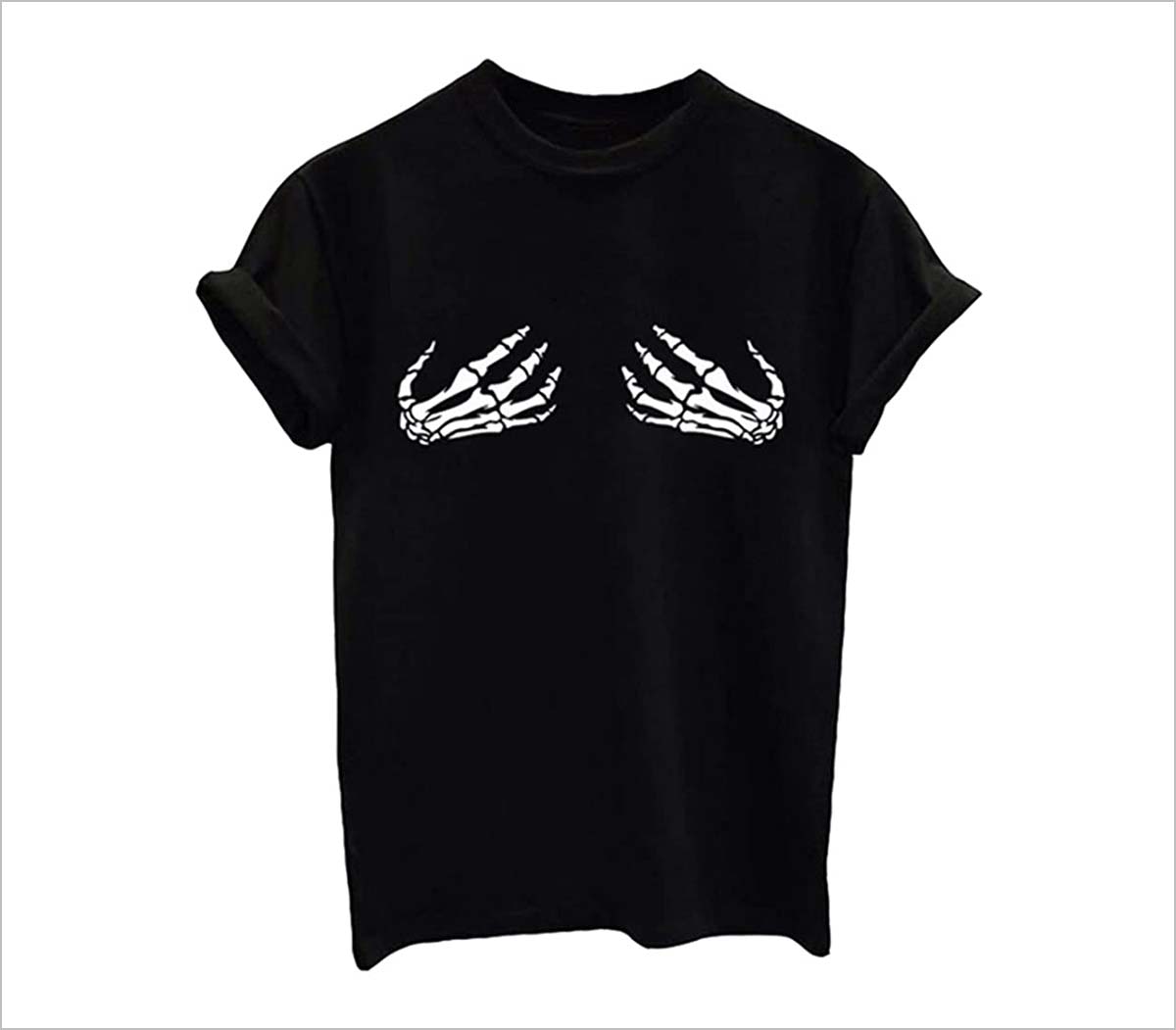 14. Halloween Pumpkin Print Sweatshirt Off Shoulder Long Sleeve for Autumn & Winter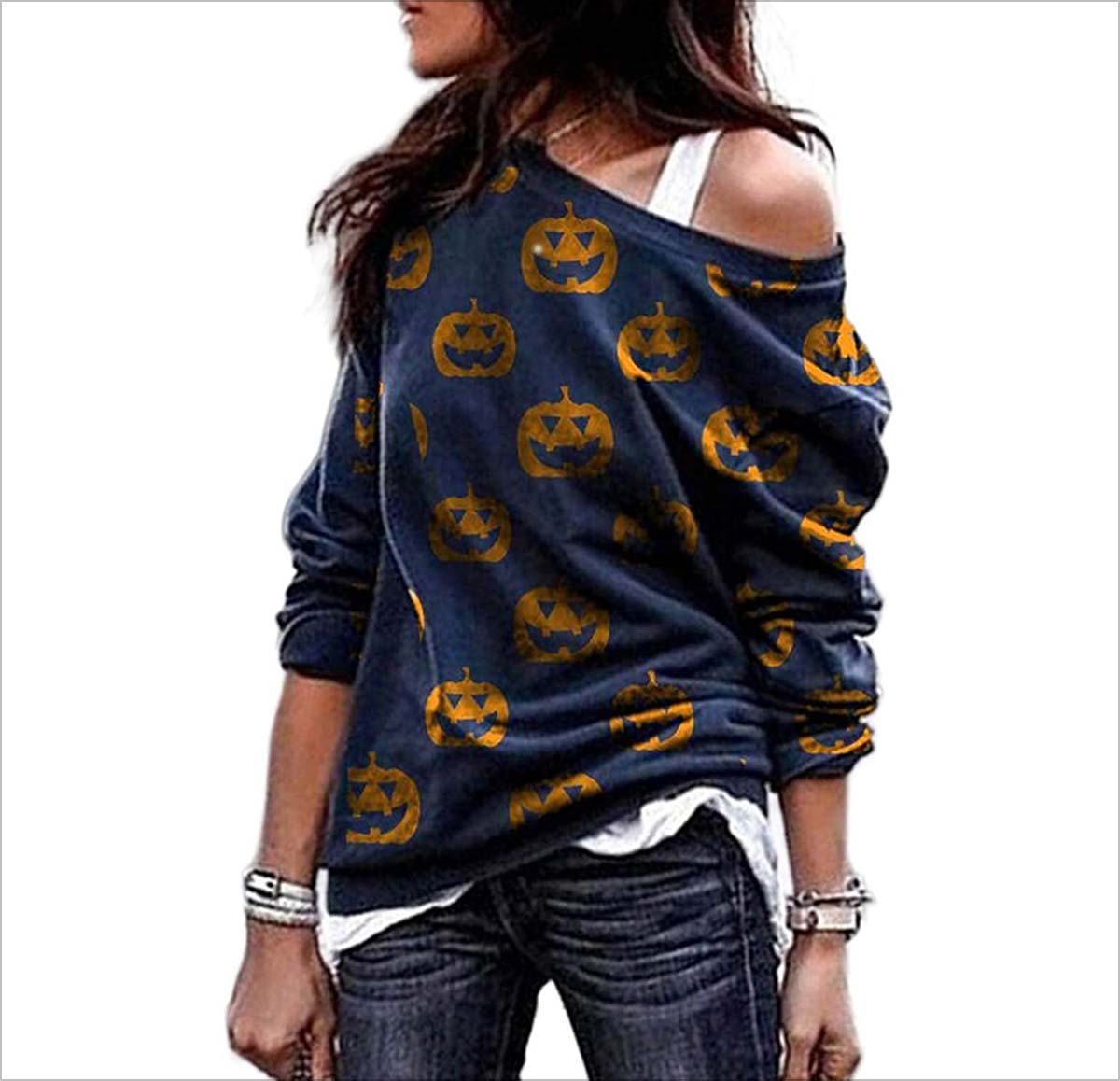 15. It is Just a Bunch of Hocus Pocus Halloween Women's T-Shirt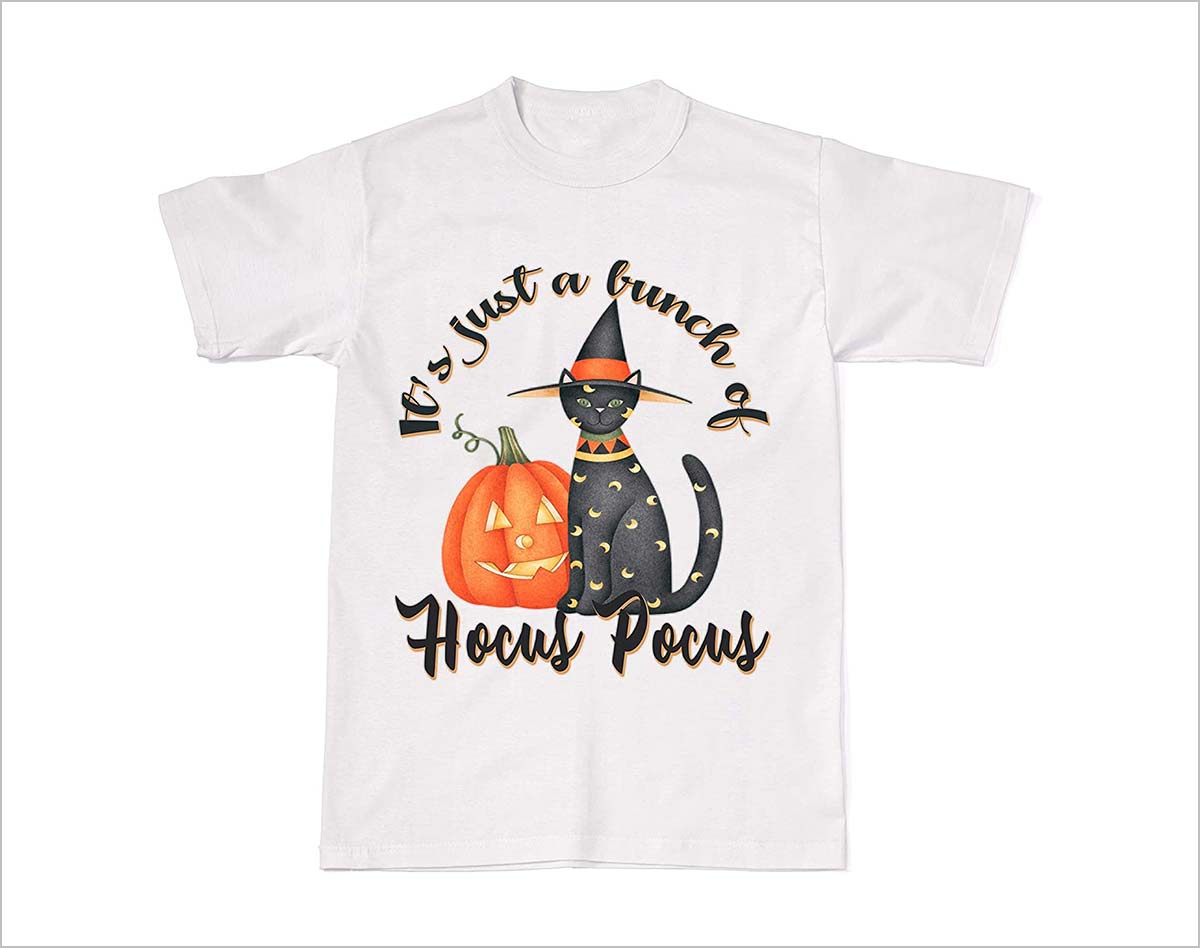 16. Halloween It's Fall Y'all Letter T Shirt For Women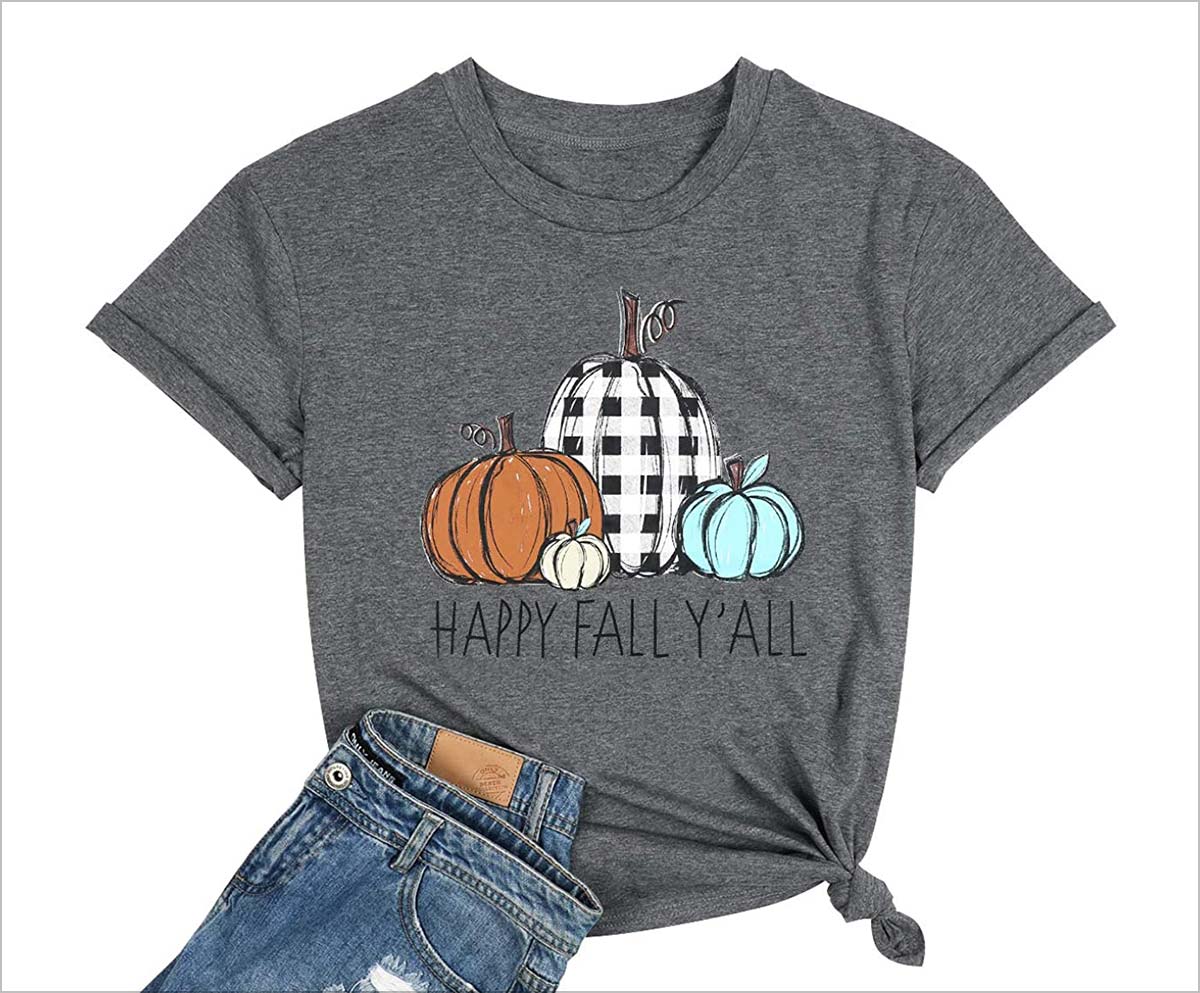 17. Short Sleeve Halloween Graphic Tees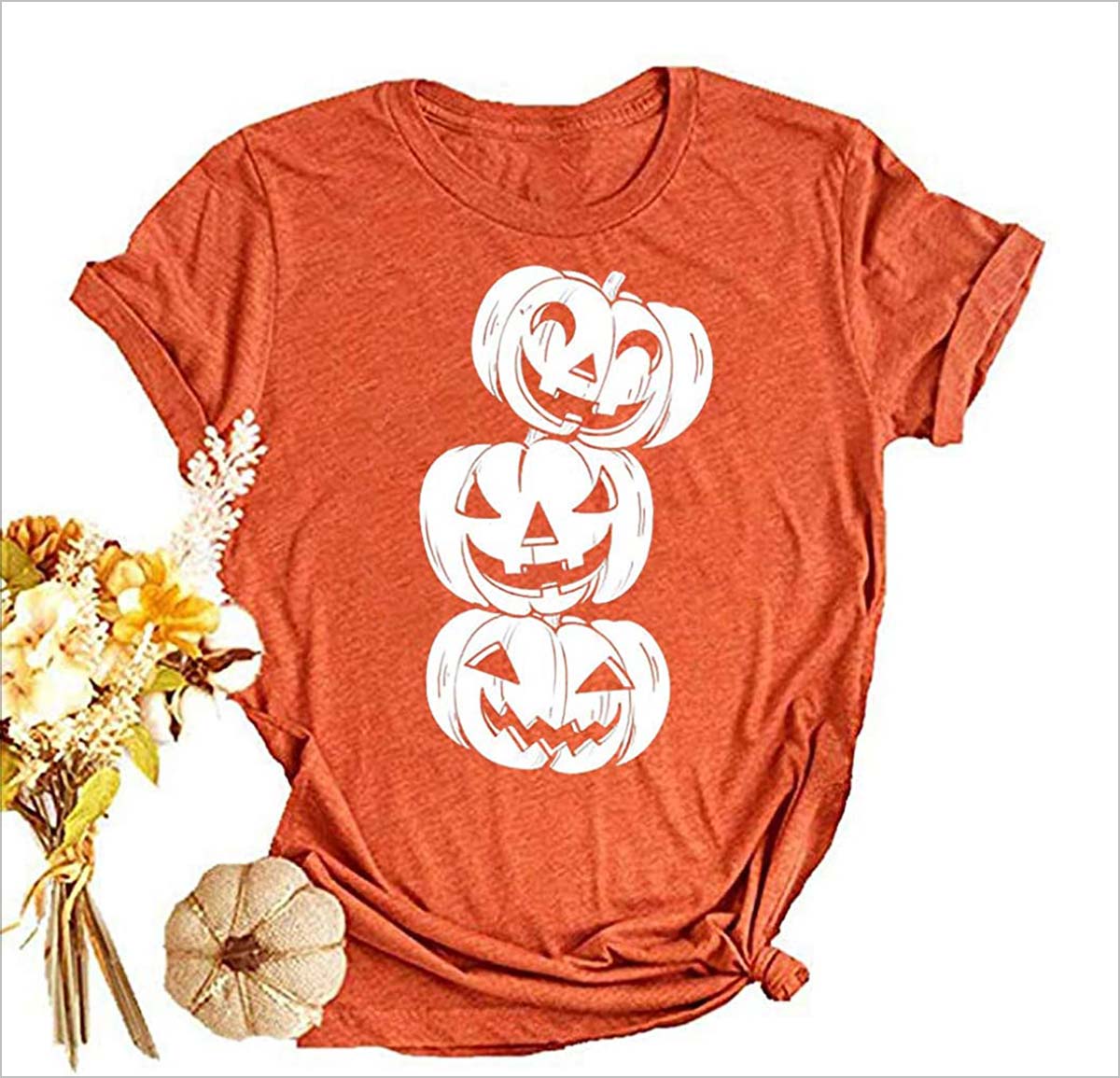 18. Vintage Halloween Pumpkin Design Sweatshirt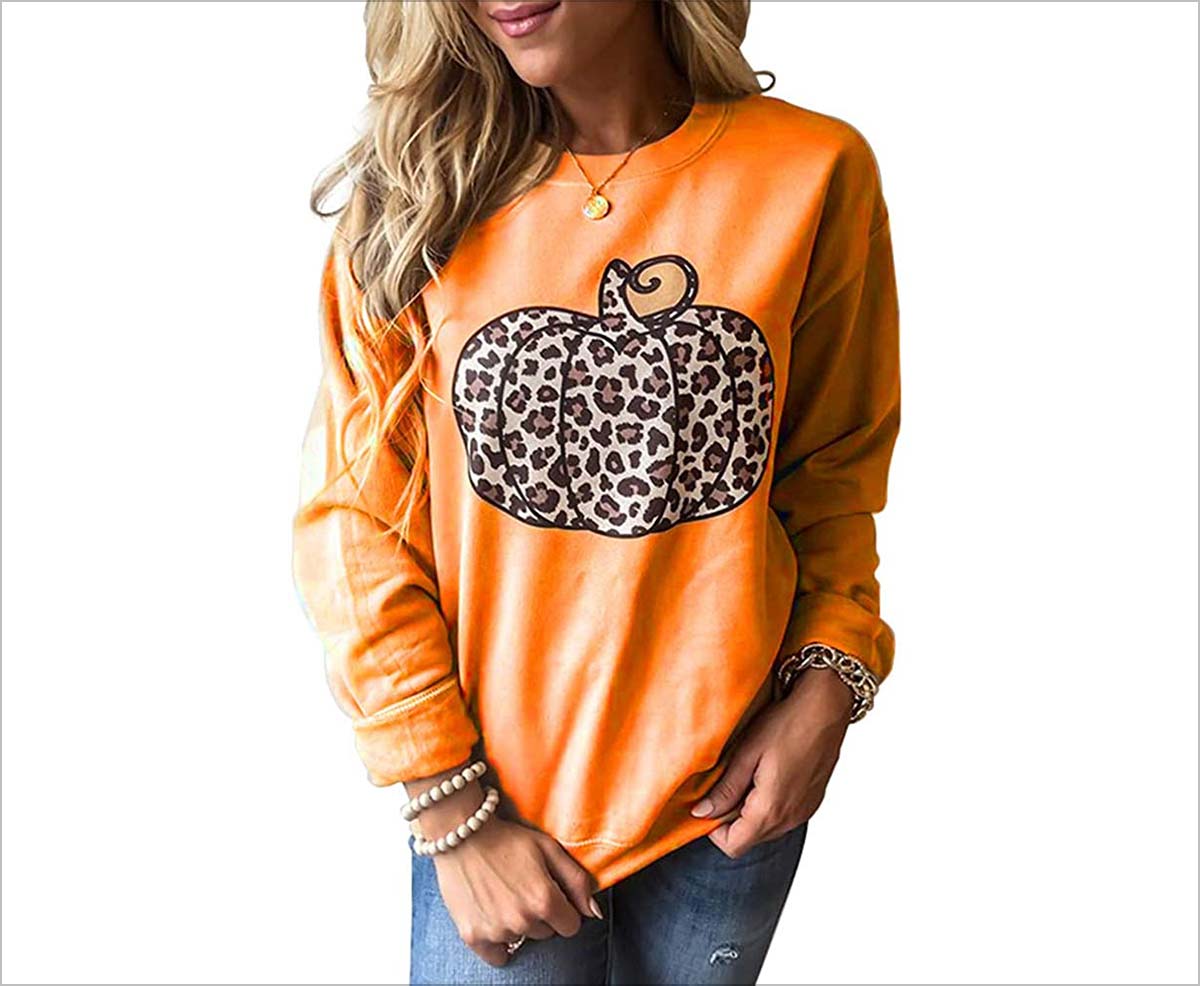 19. Witches Be Sippin Tshirt for Ladies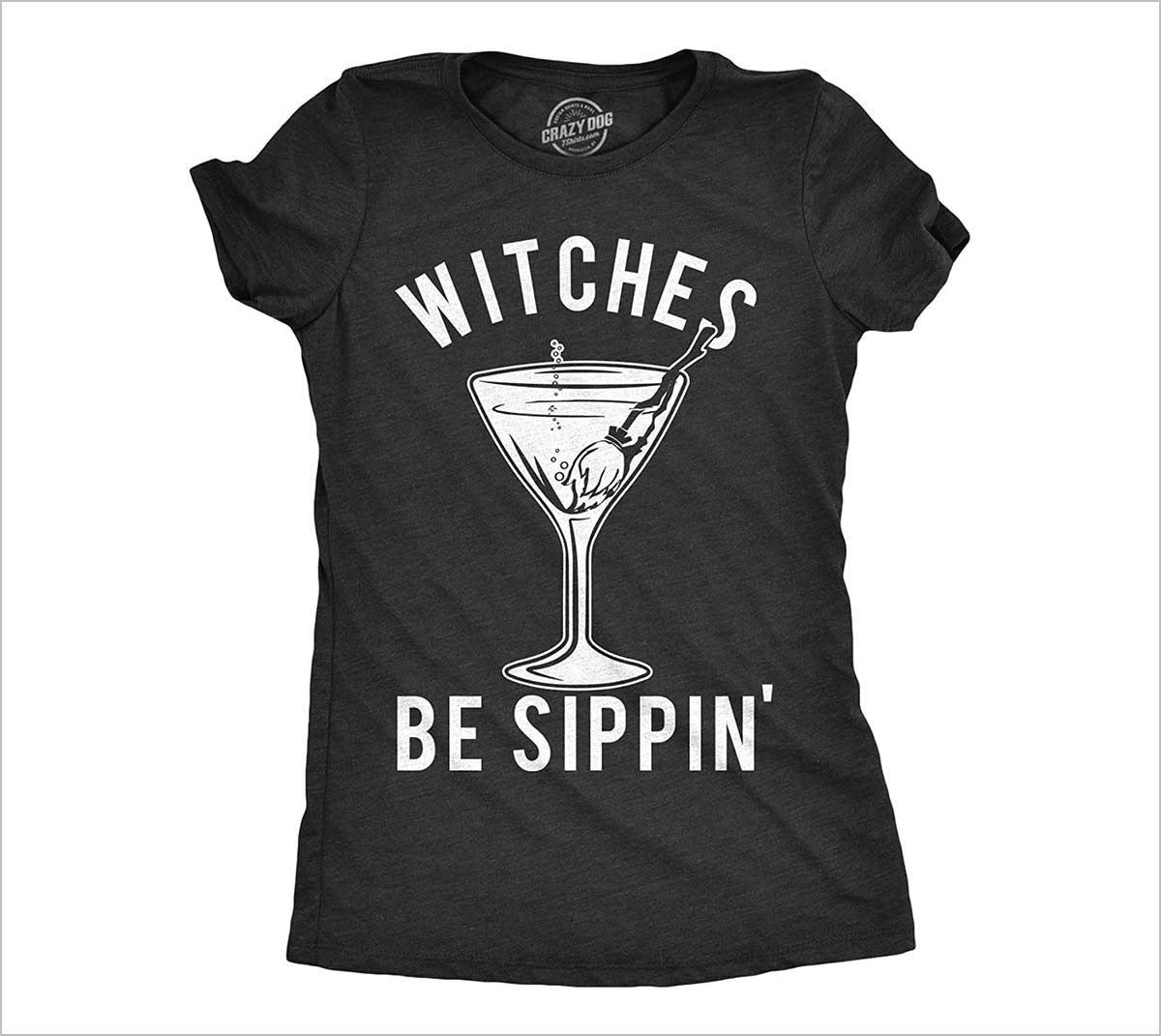 20. Women Halloween Pumpkin Face Print Long Sleeve Sweatshirt T Shirt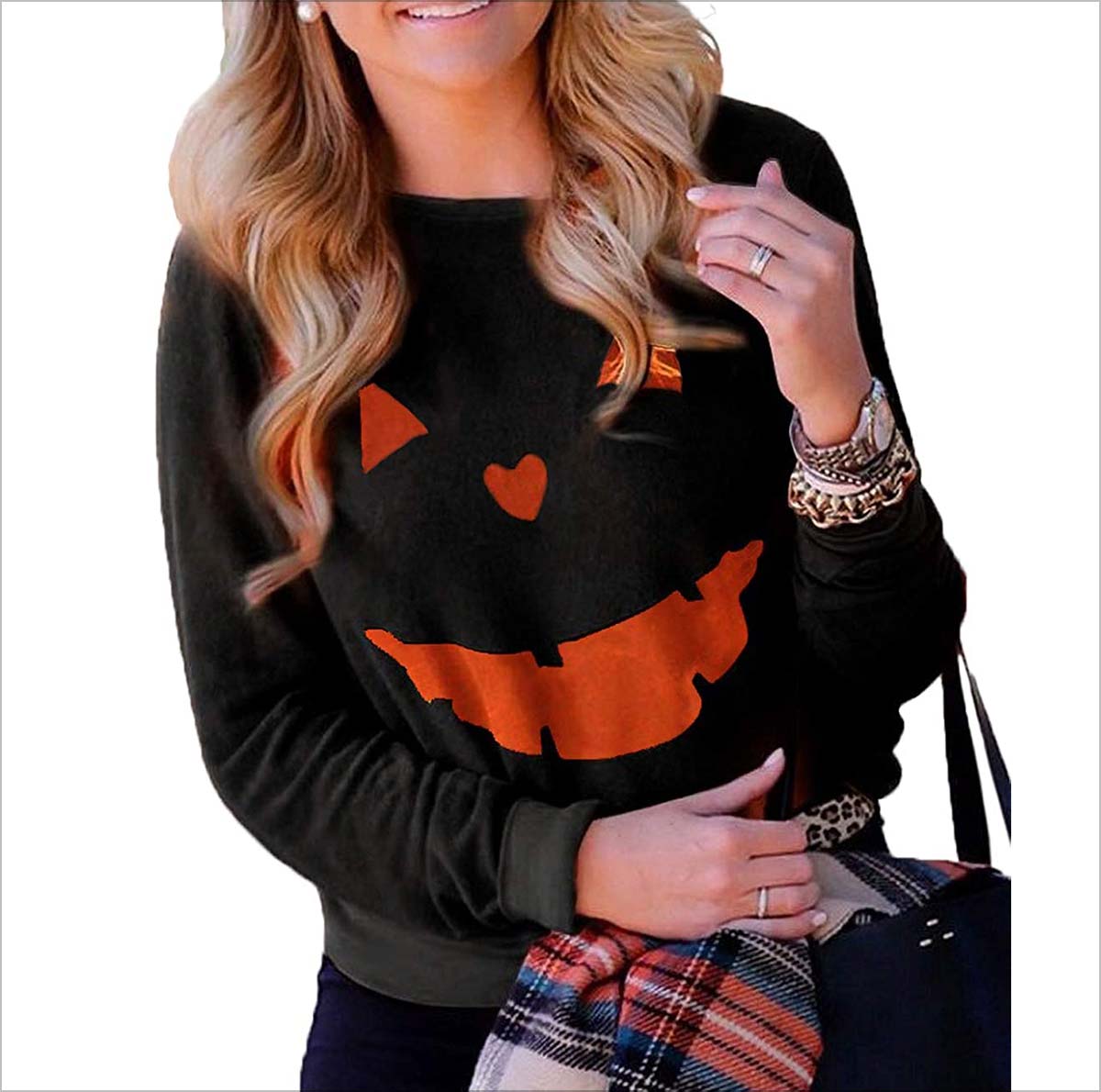 21. Womens Halloween Peace Love Pumpkin Fall T-Shirt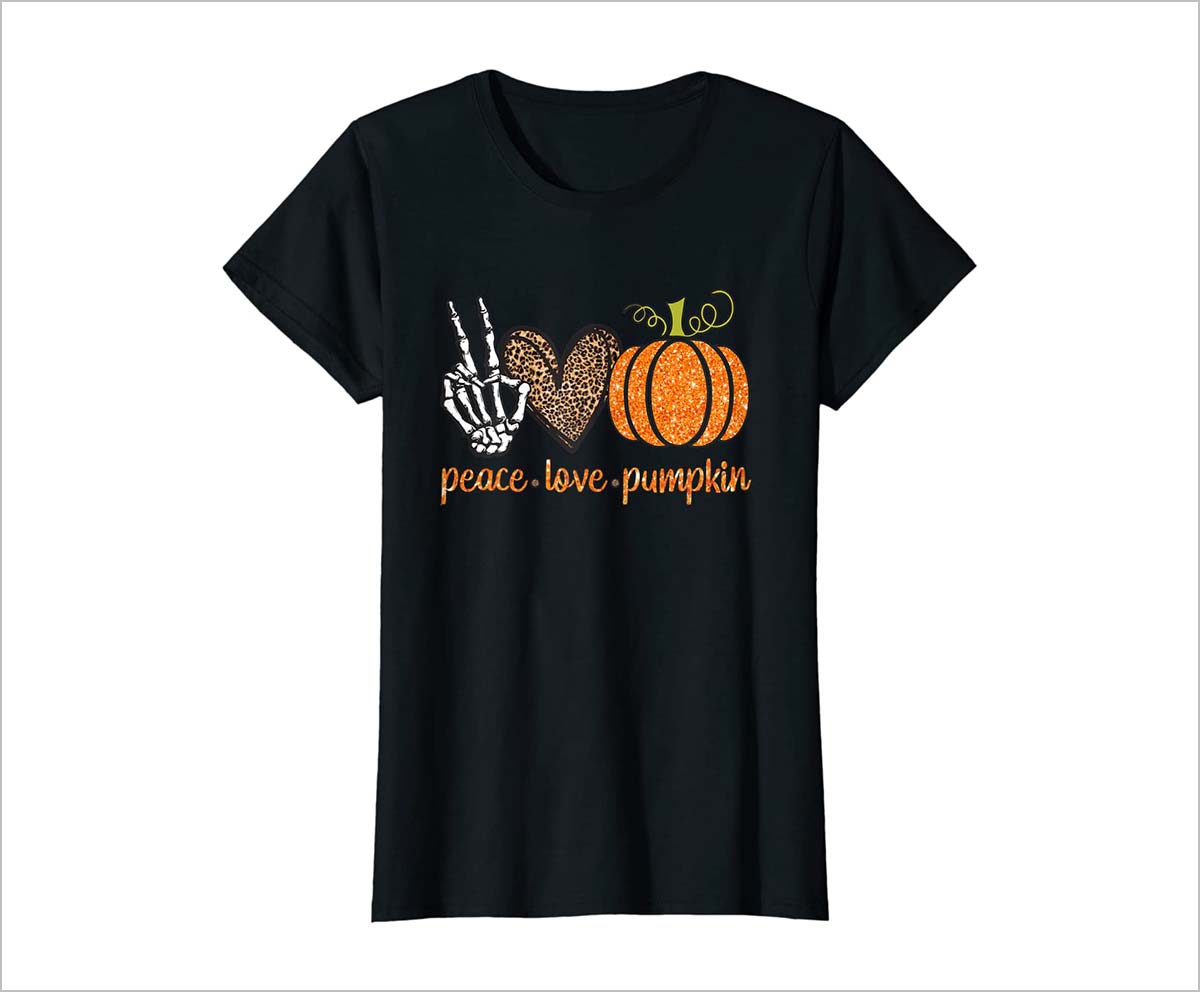 22. Hallo Queen T-Shirt For Halloween 2020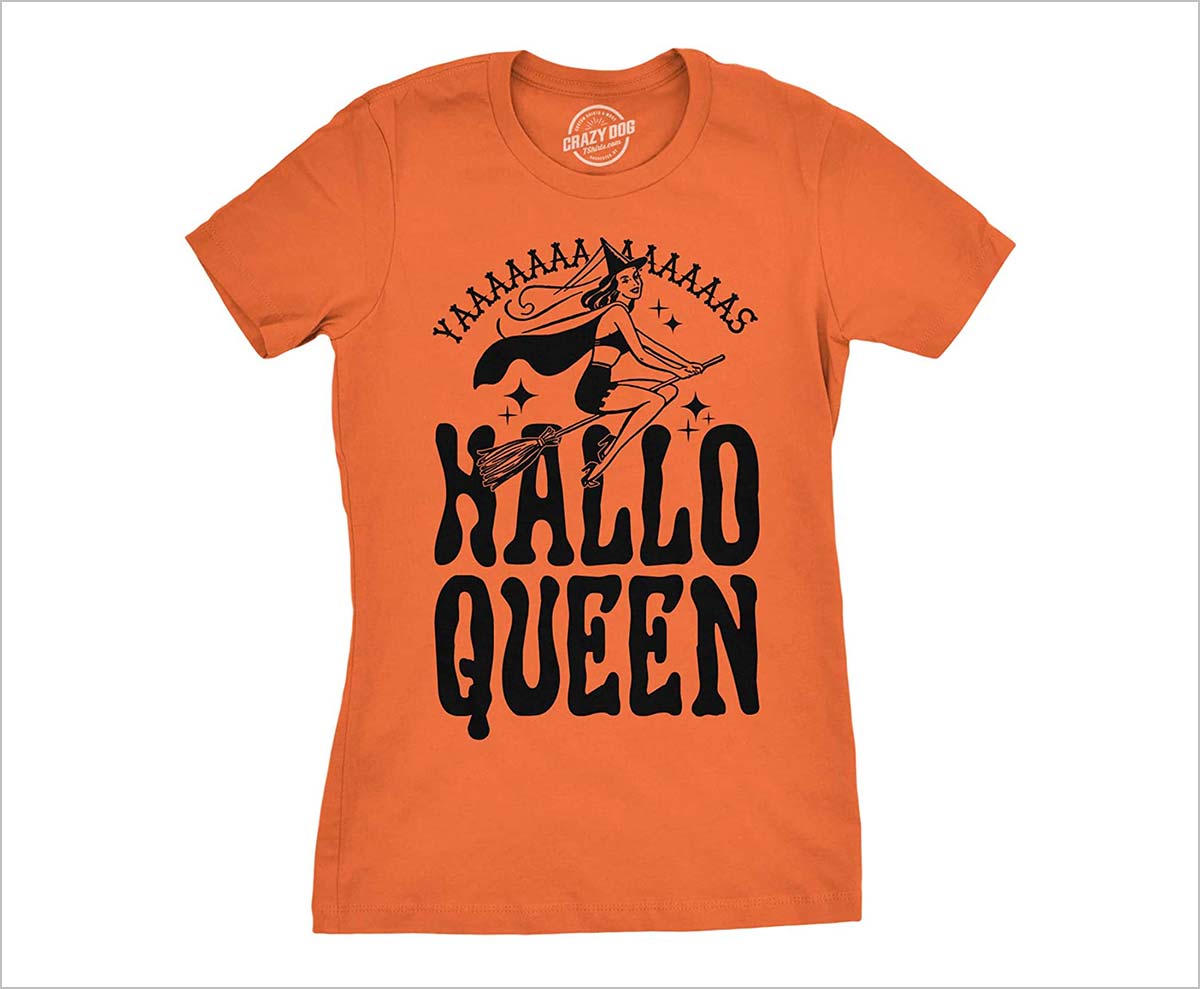 23. Halloween Pumpkin Shirt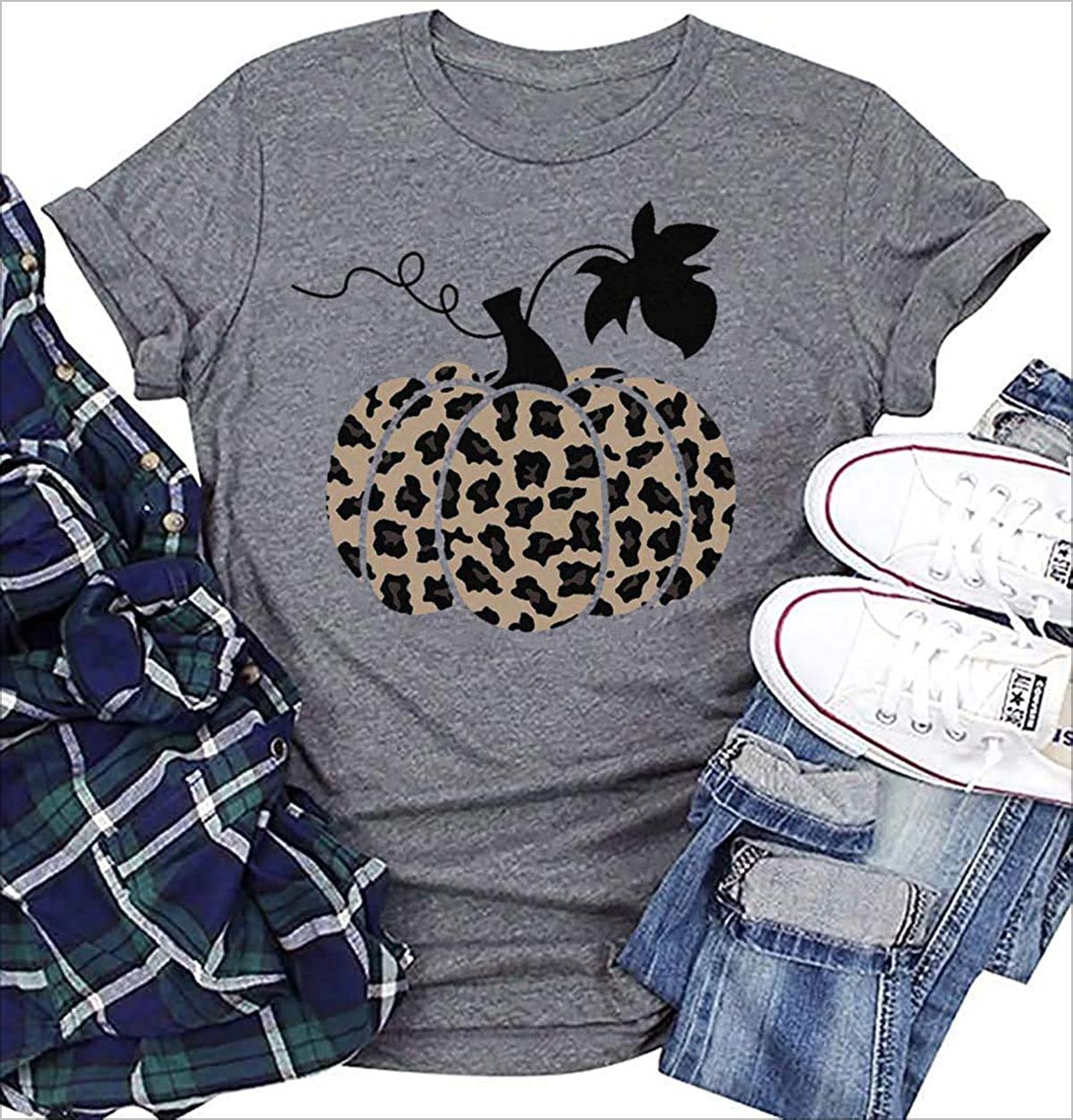 24. Skeleton Rib Cage Jumbo Print Halloween Costume Ladies' T-Shirt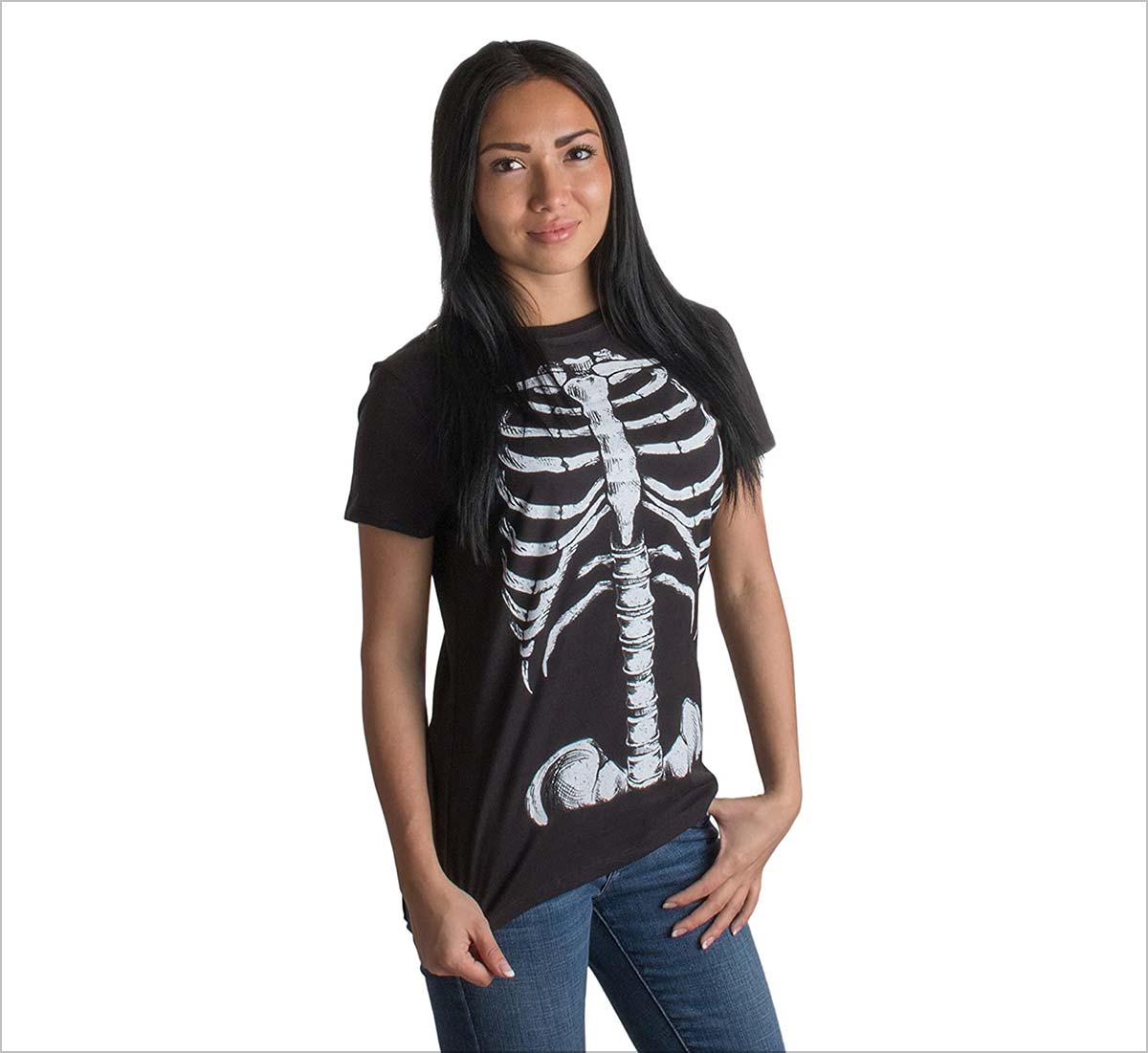 25. Skeleton T-Shirt For Teens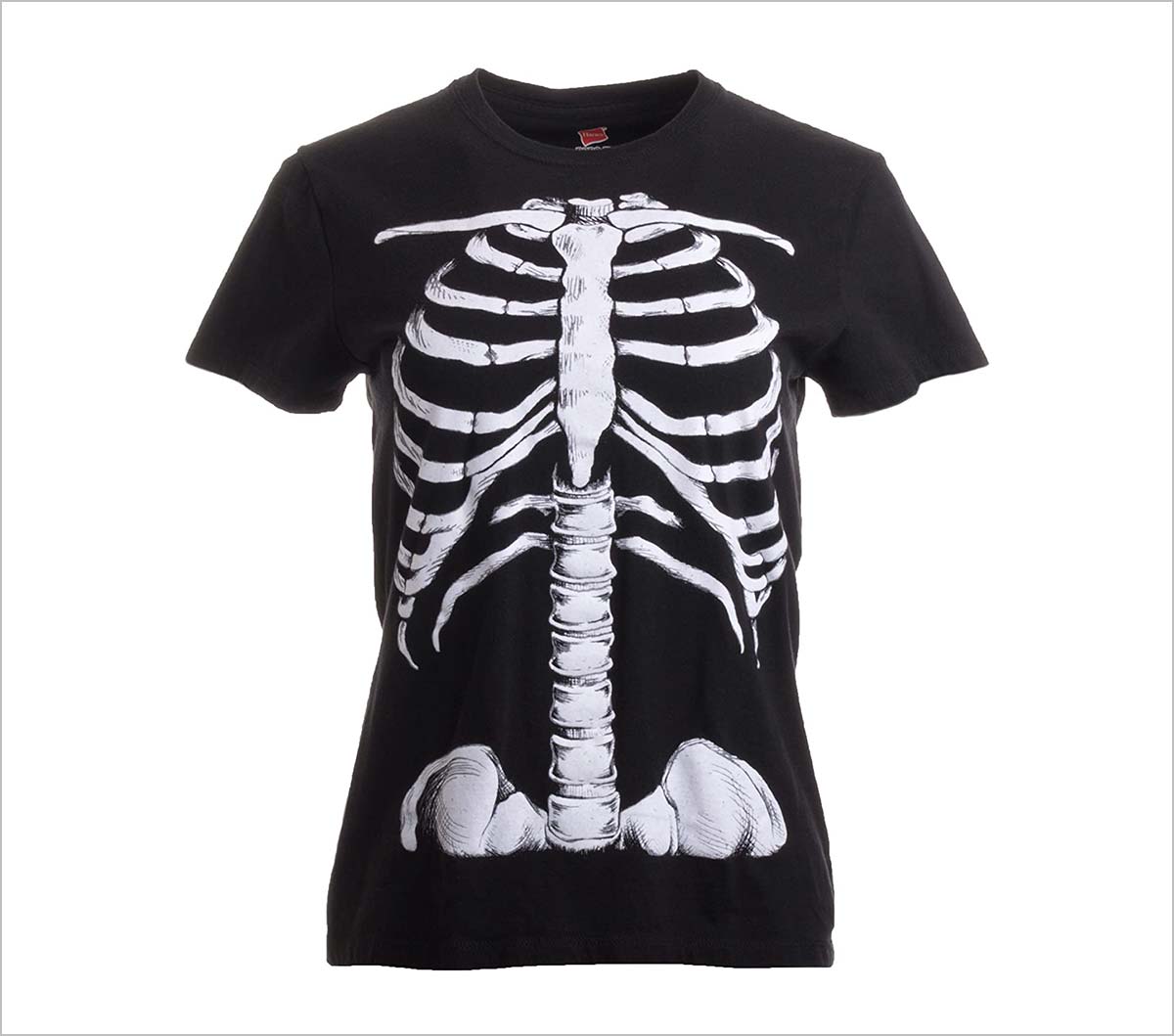 26. Boo Halloween T-Shirt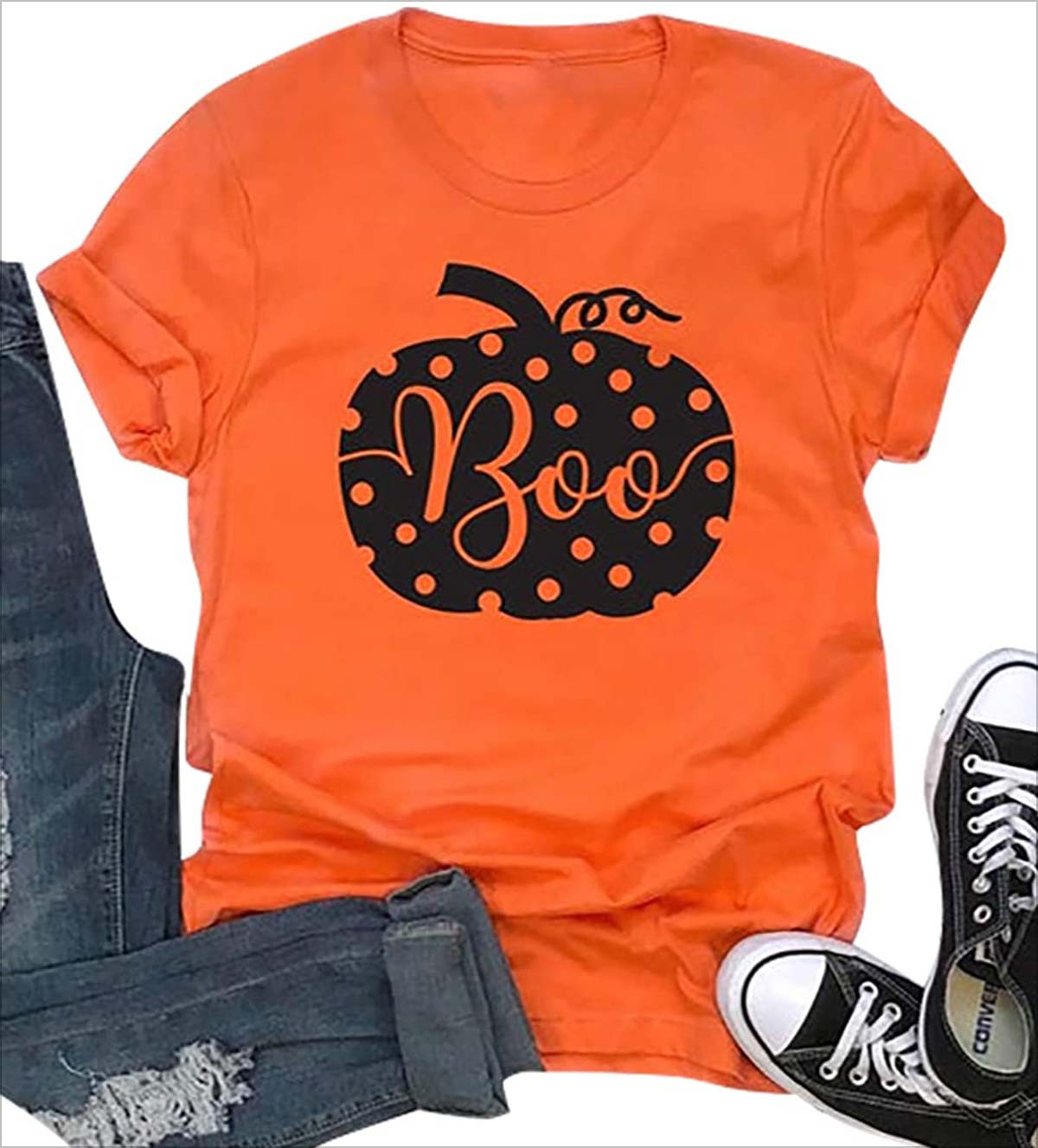 27. Women's Pumpkin Tee Tops Long Sleeves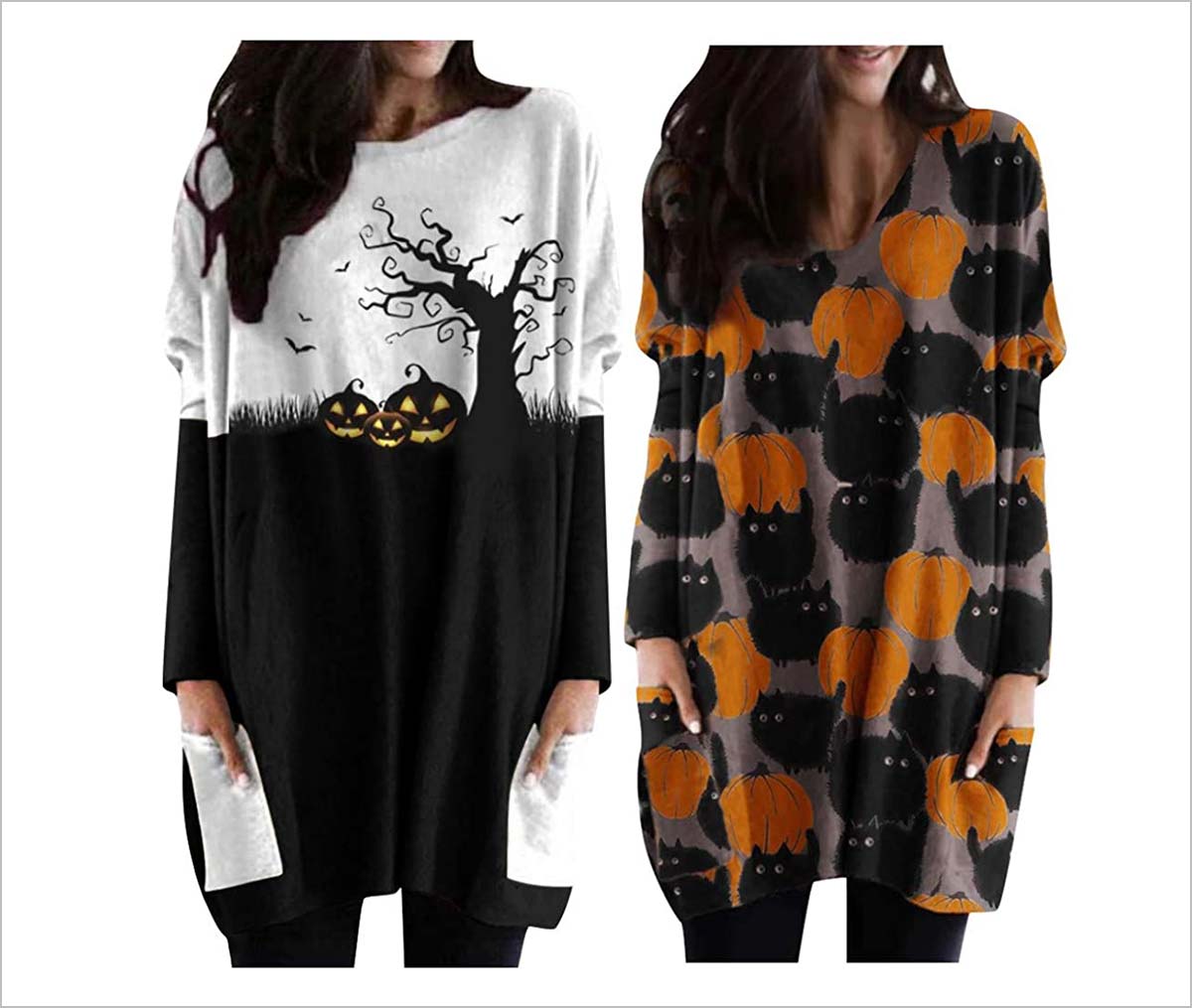 28. Bad Witches Club V-Neck T-Shirt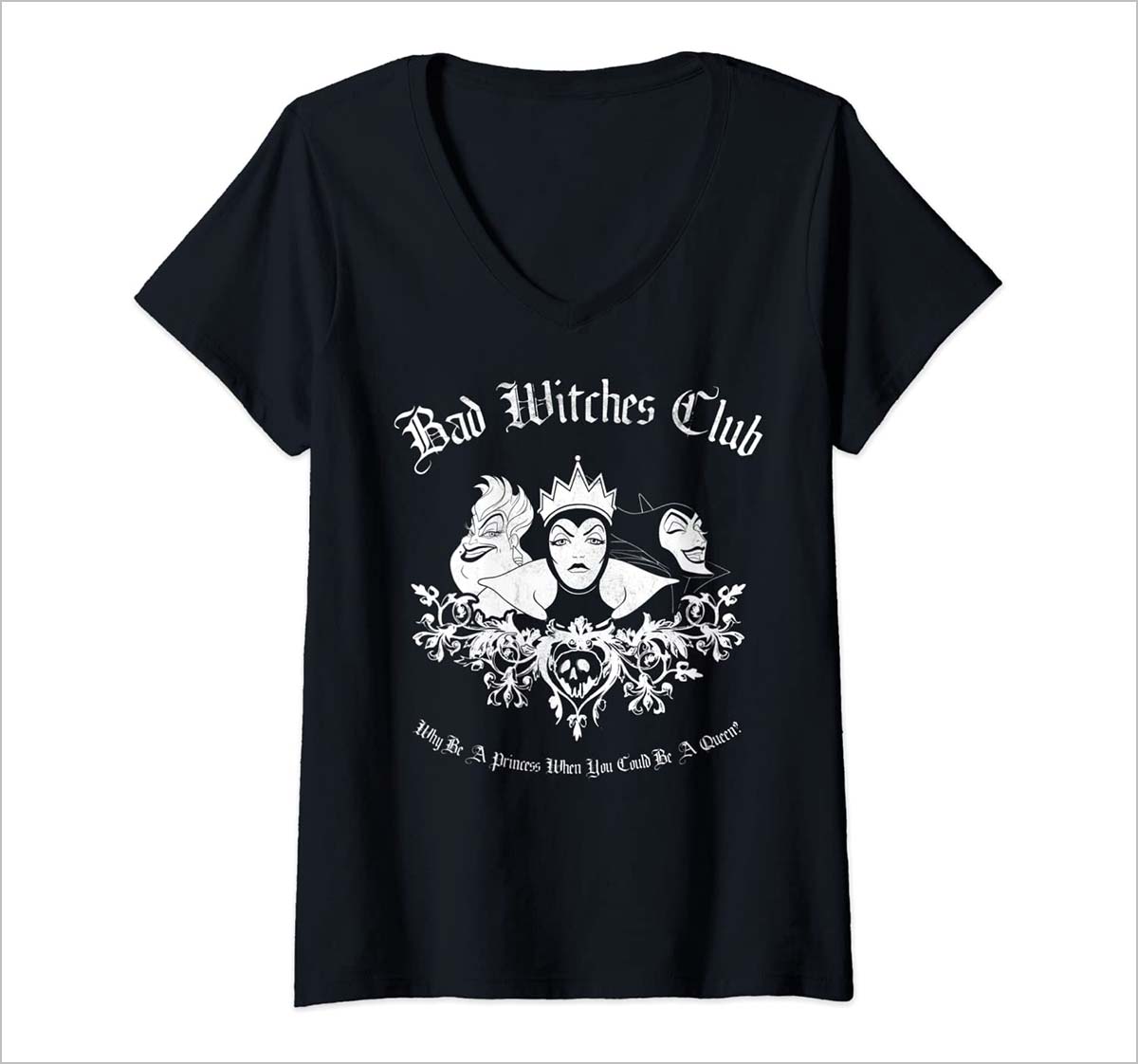 29. Halloween 
Nightmare Before Christmas 
Sweatshirt Grey Color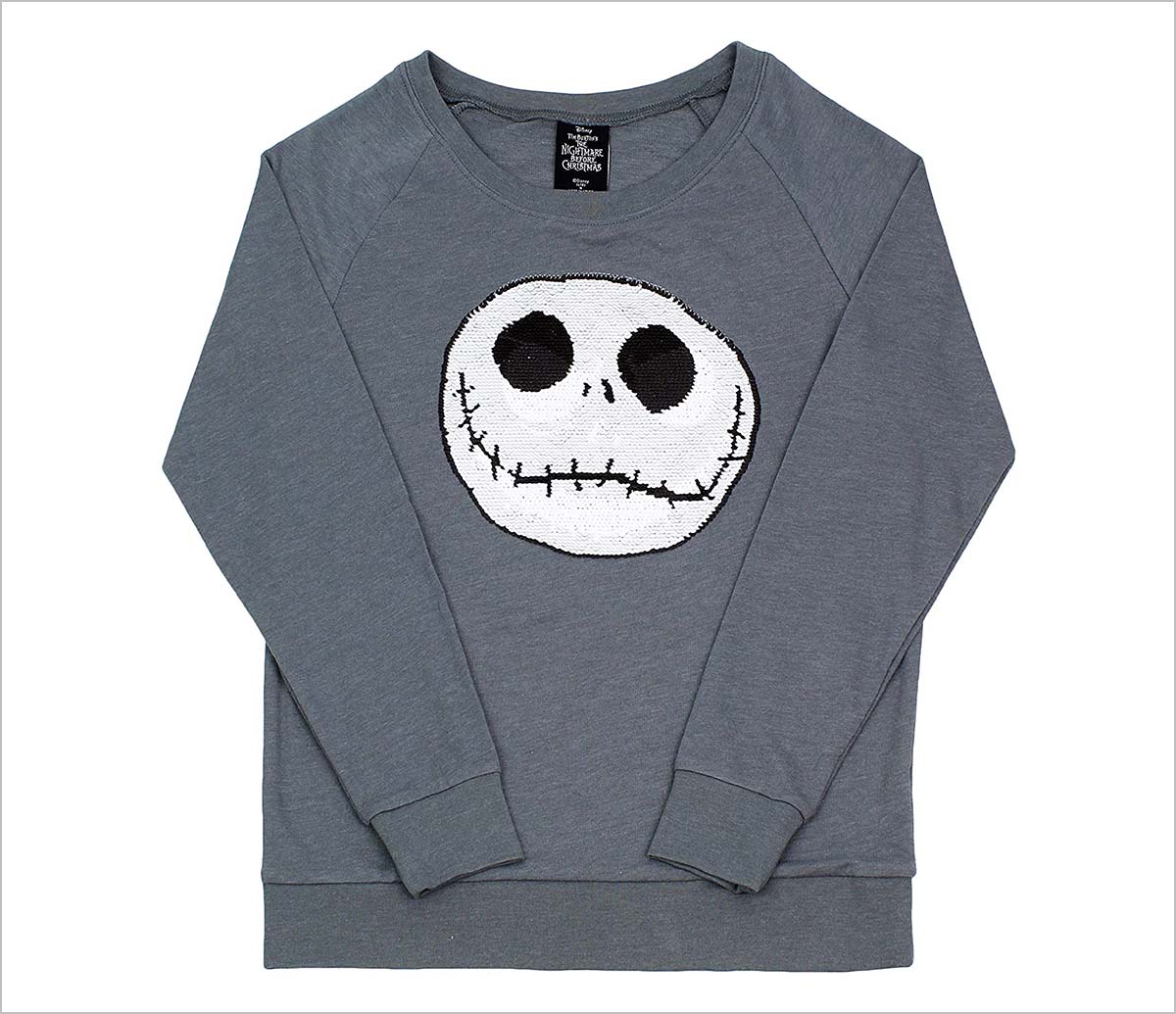 30. Halloween Pumpkin Face Graphic tee for women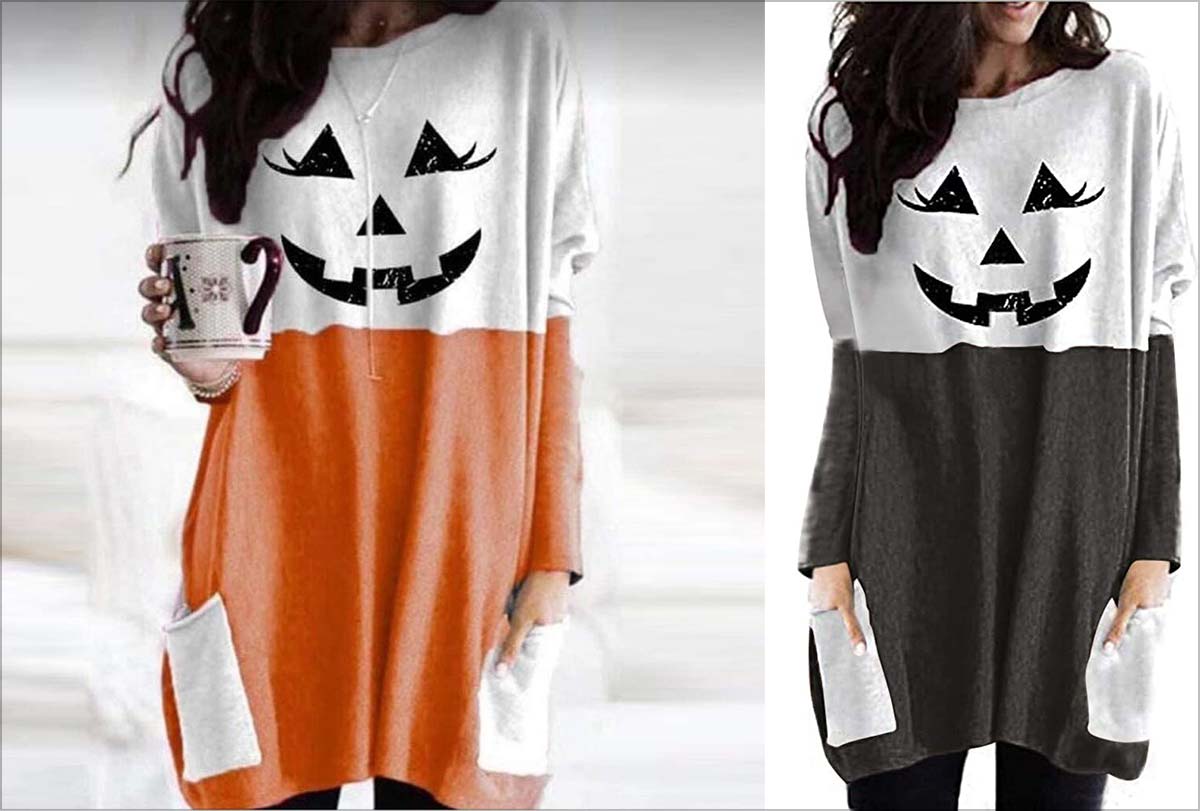 31. Scary Enough Without a Costume Funny Halloween T-Shirt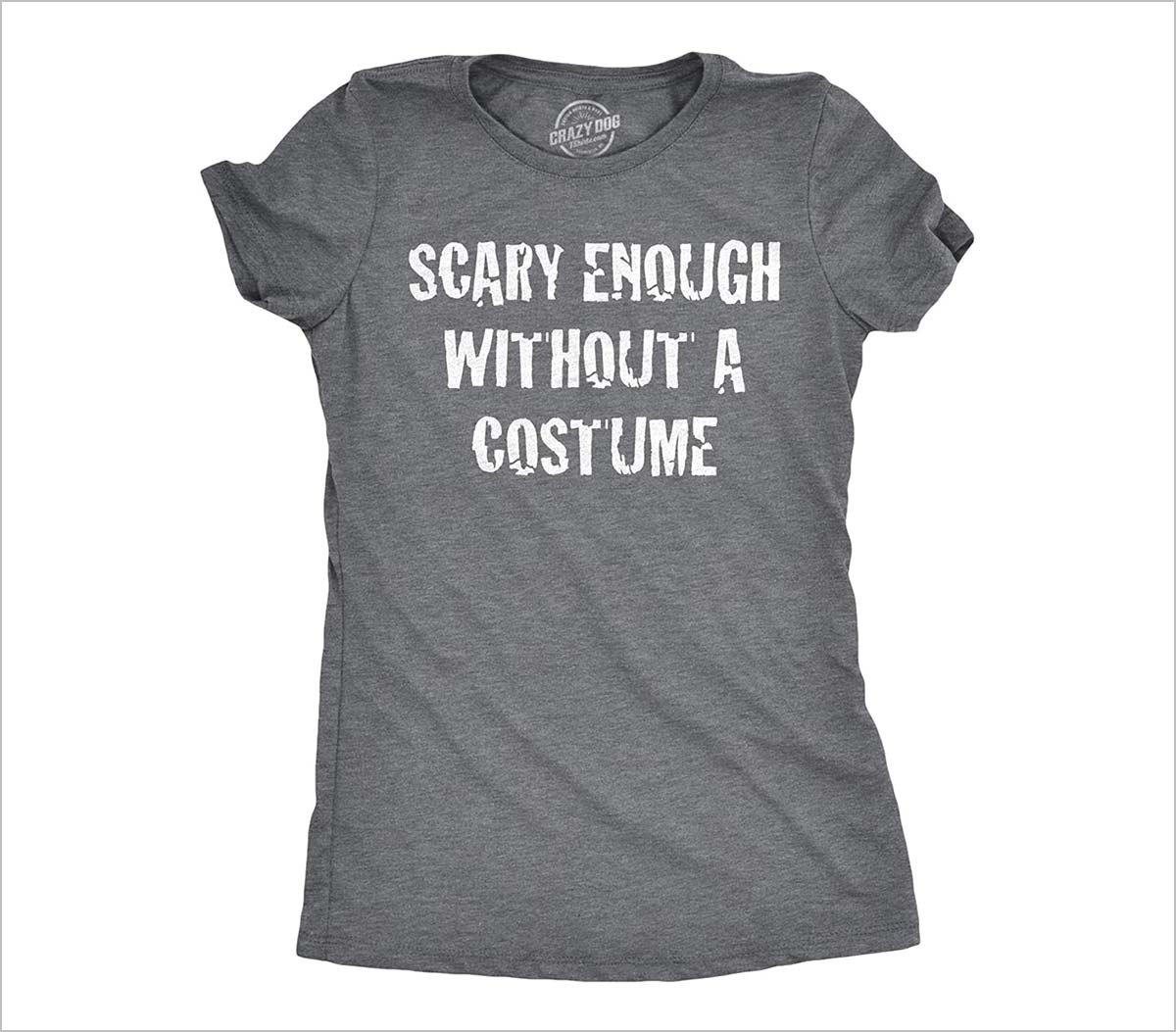 32. Women's Long Sleeve V Neck Loose Shirt Floral Printed Raglan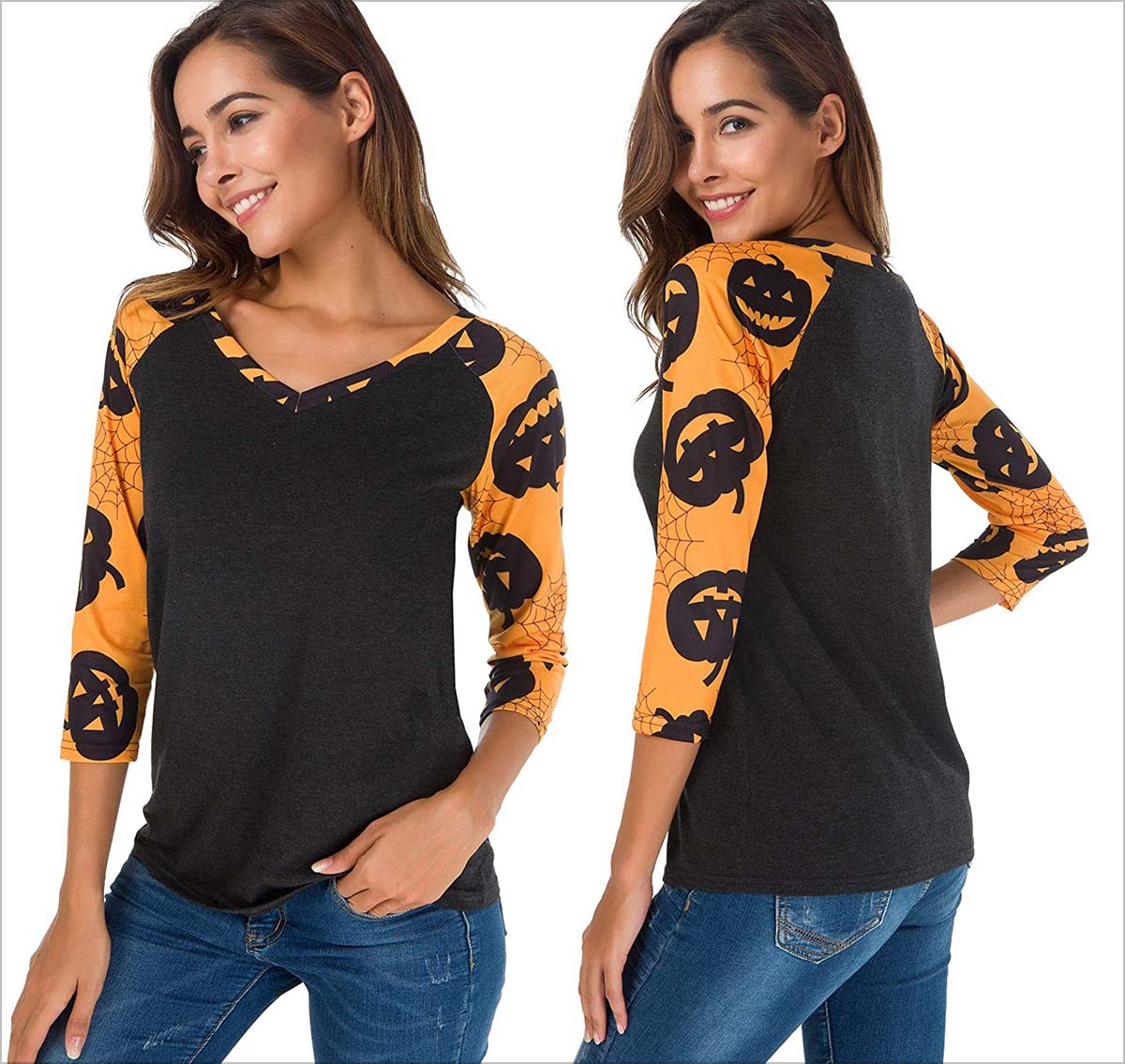 33. Funny Halloween Short Sleeve V Neck Tee Top for Women
34. Autumn Leaves and Pumpkin Please T Shirt for Women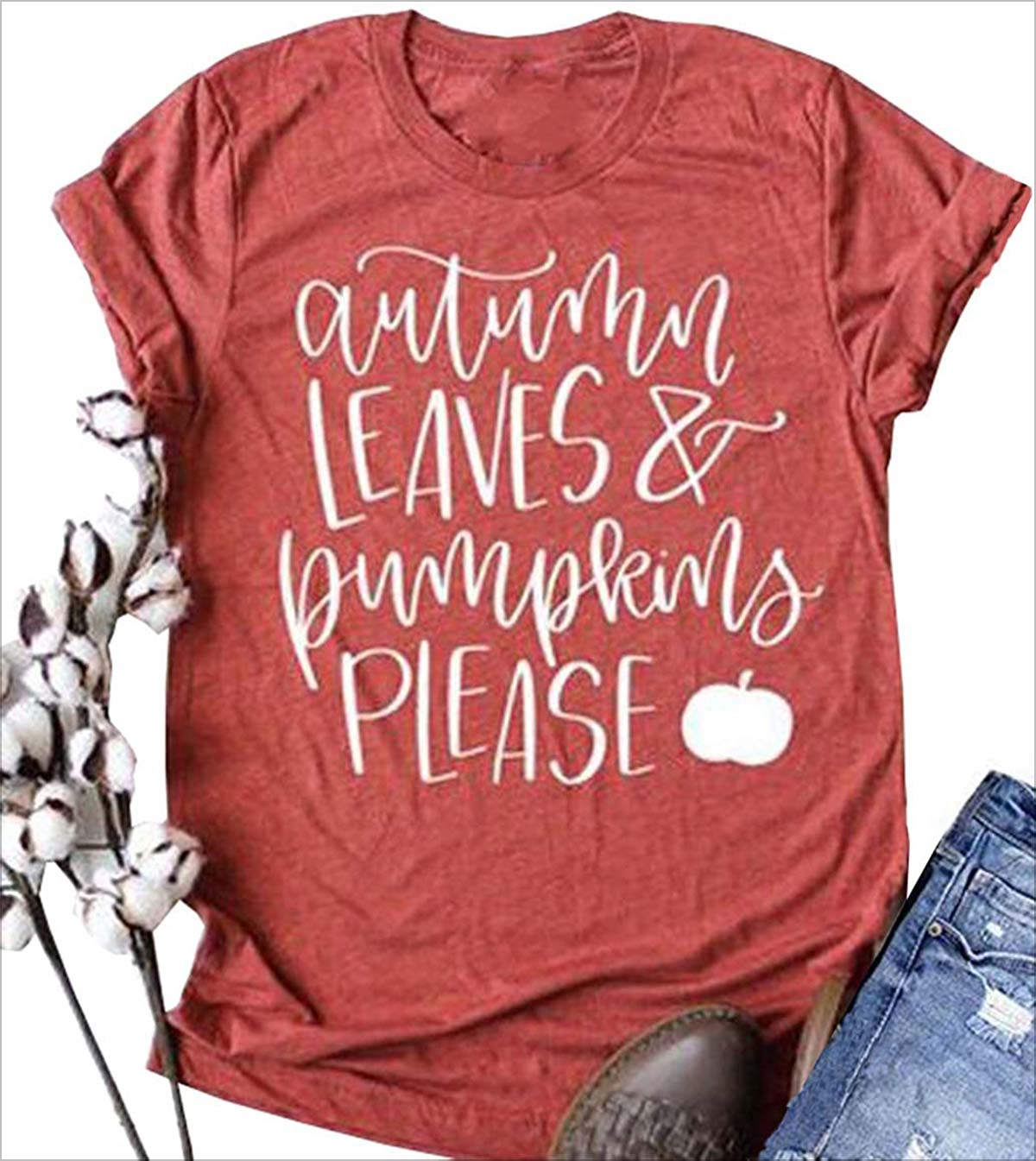 35. Frequent Flyer Halloween Funny T-Shirt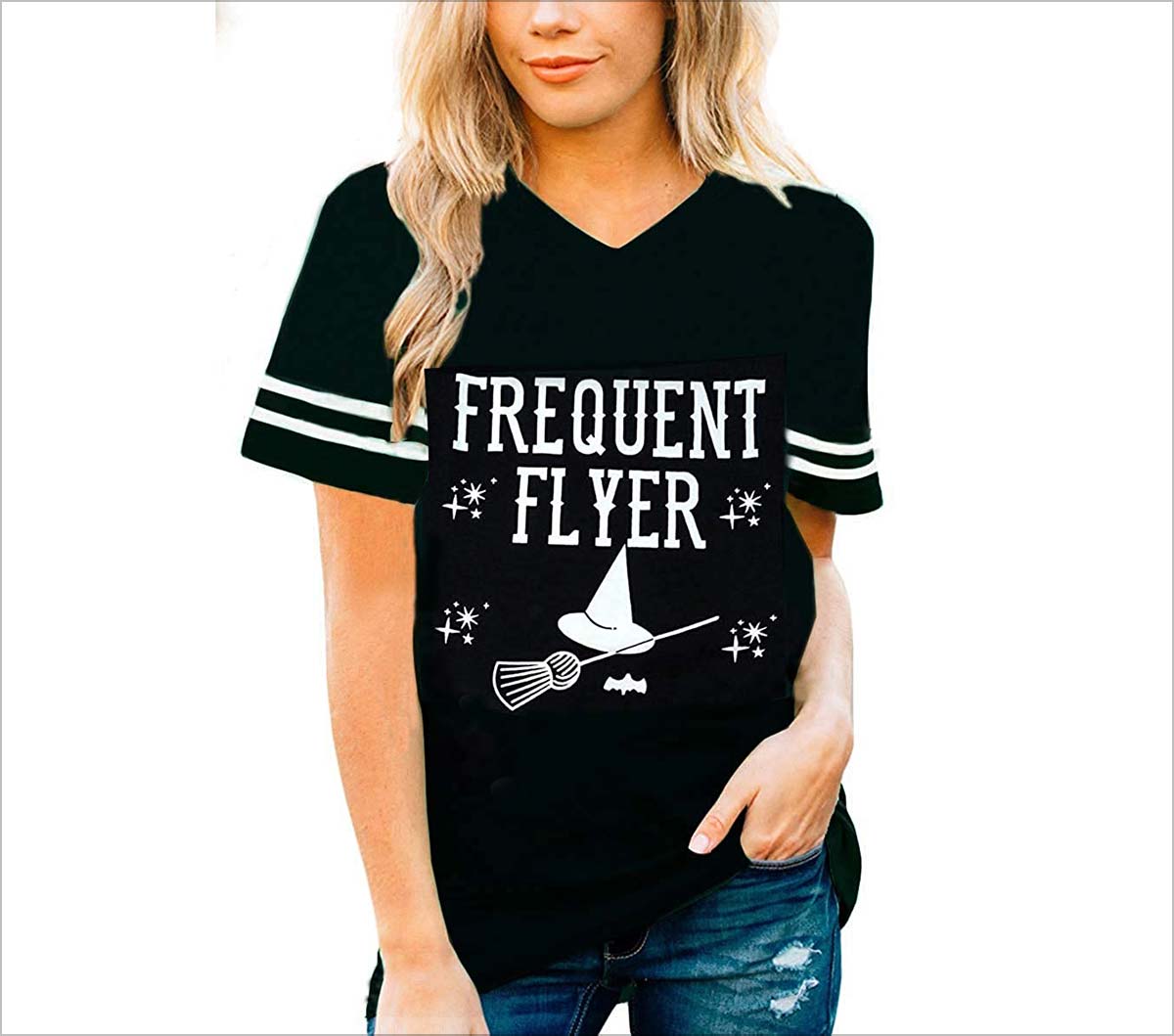 36. Happy Fall Y'all Halloween V Neck T Shirt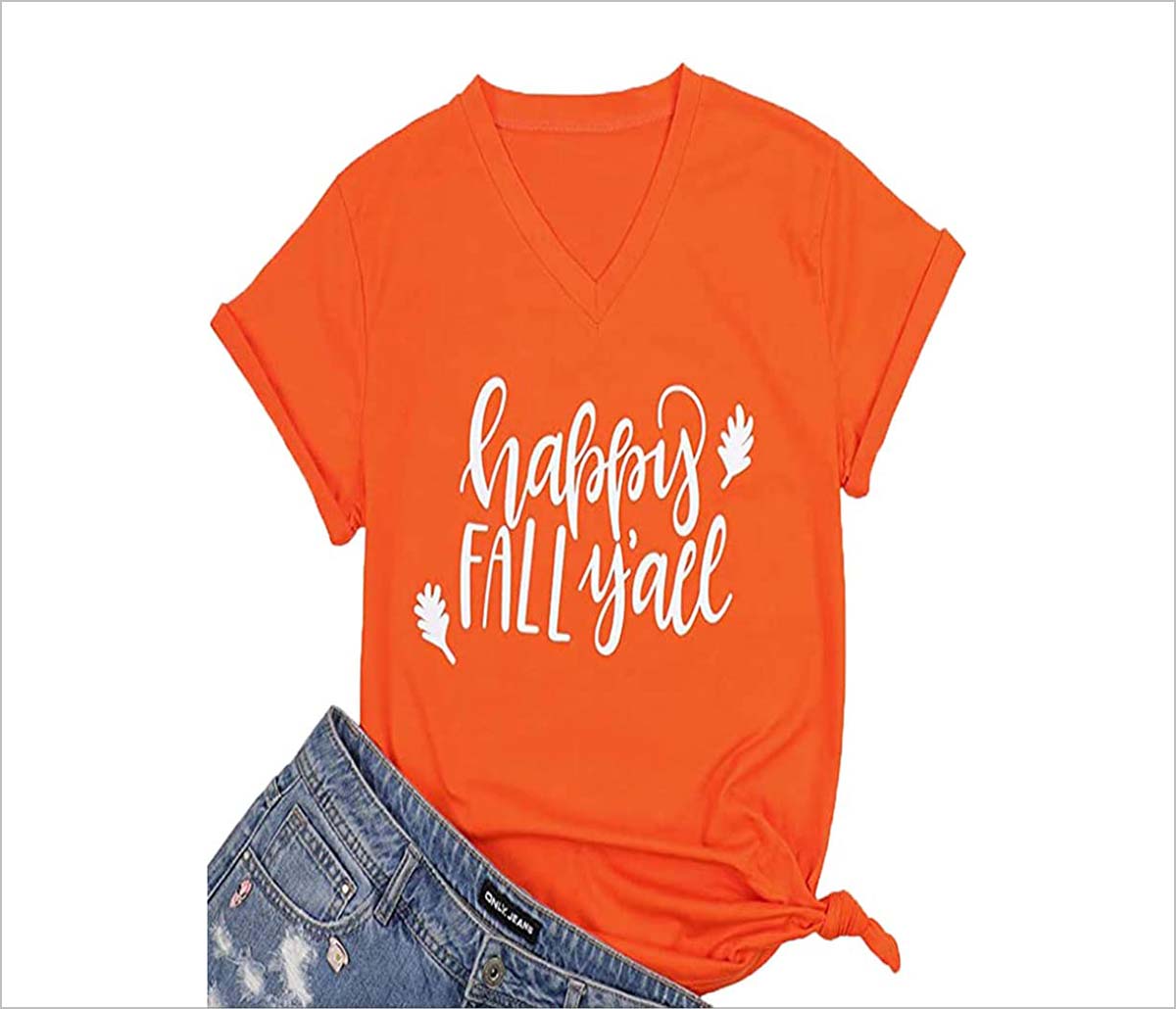 37. 2020 Boo Sheet tee for Women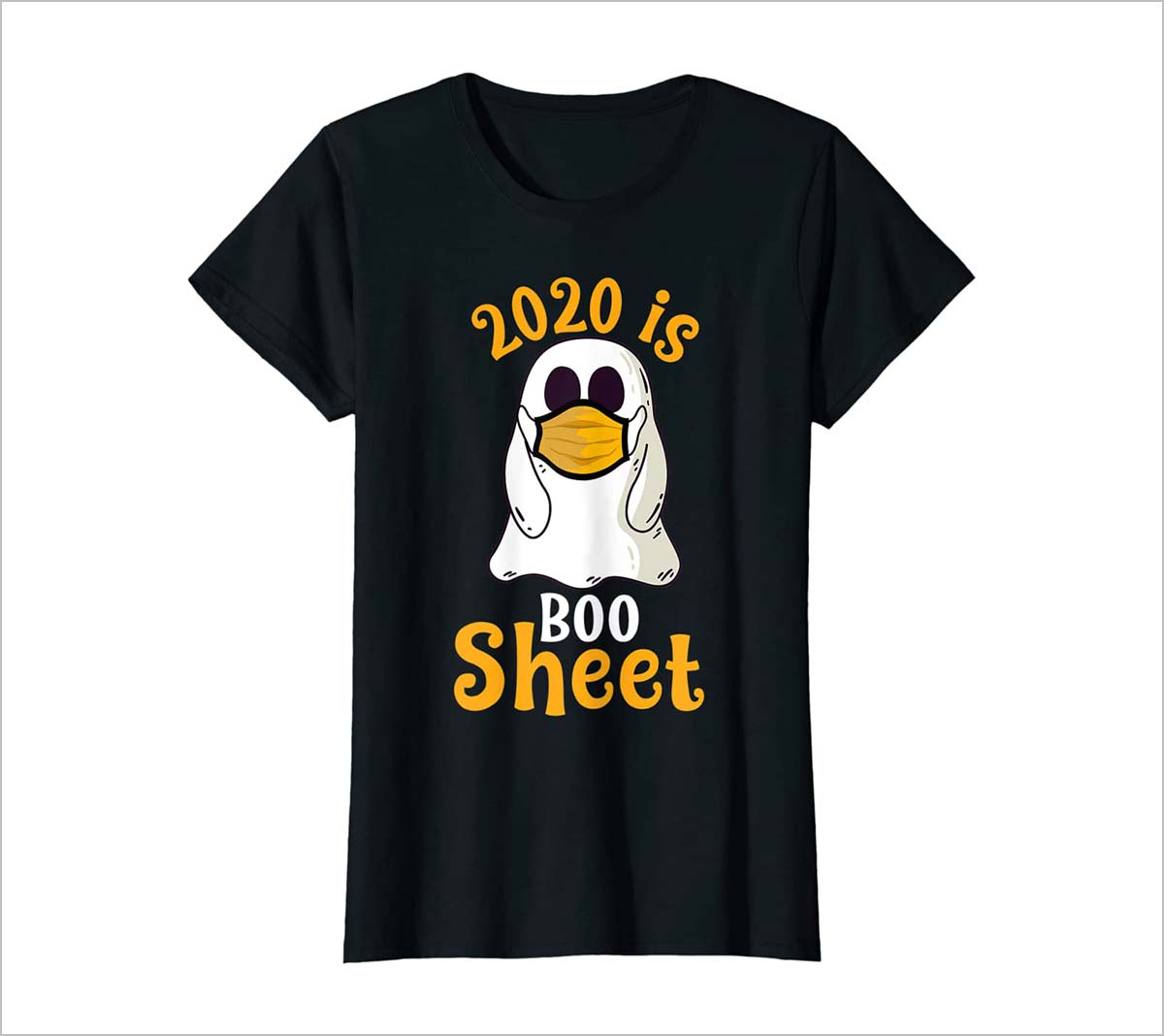 38. I Smell Children T Shirt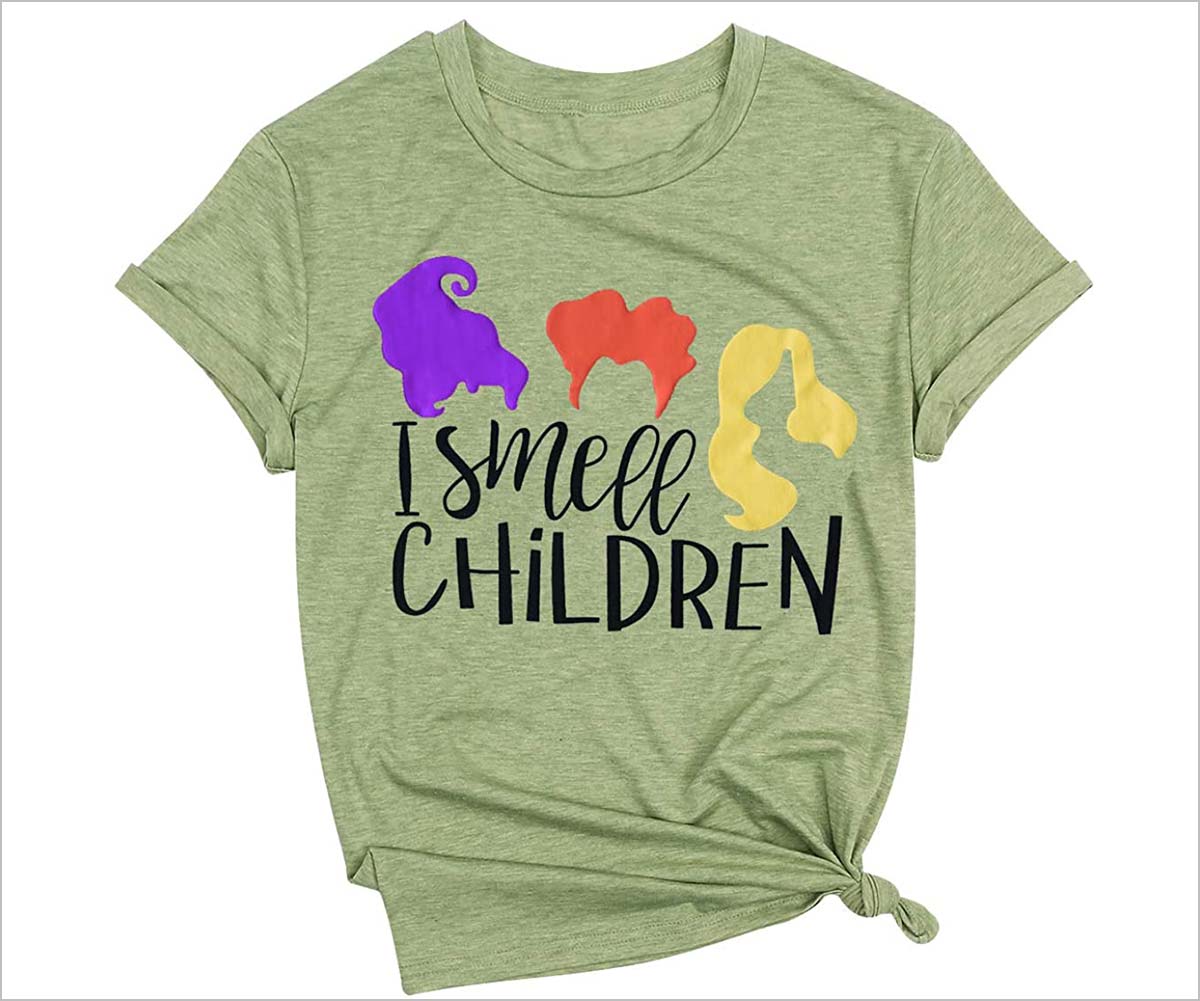 39. Hello Kitty Trick or Treat Halloween Tee Shirt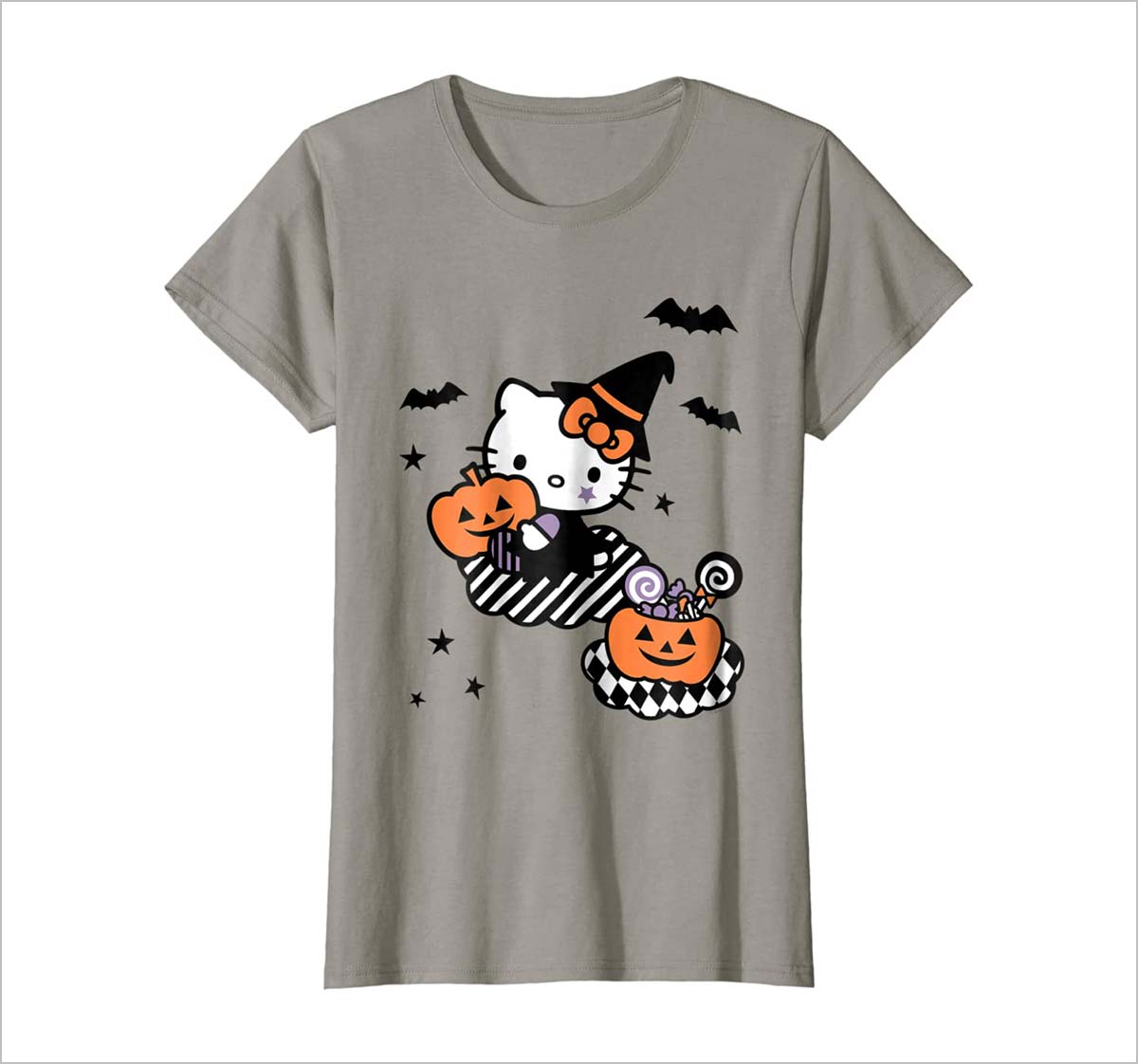 40. V-neck Scrubs For Hallowen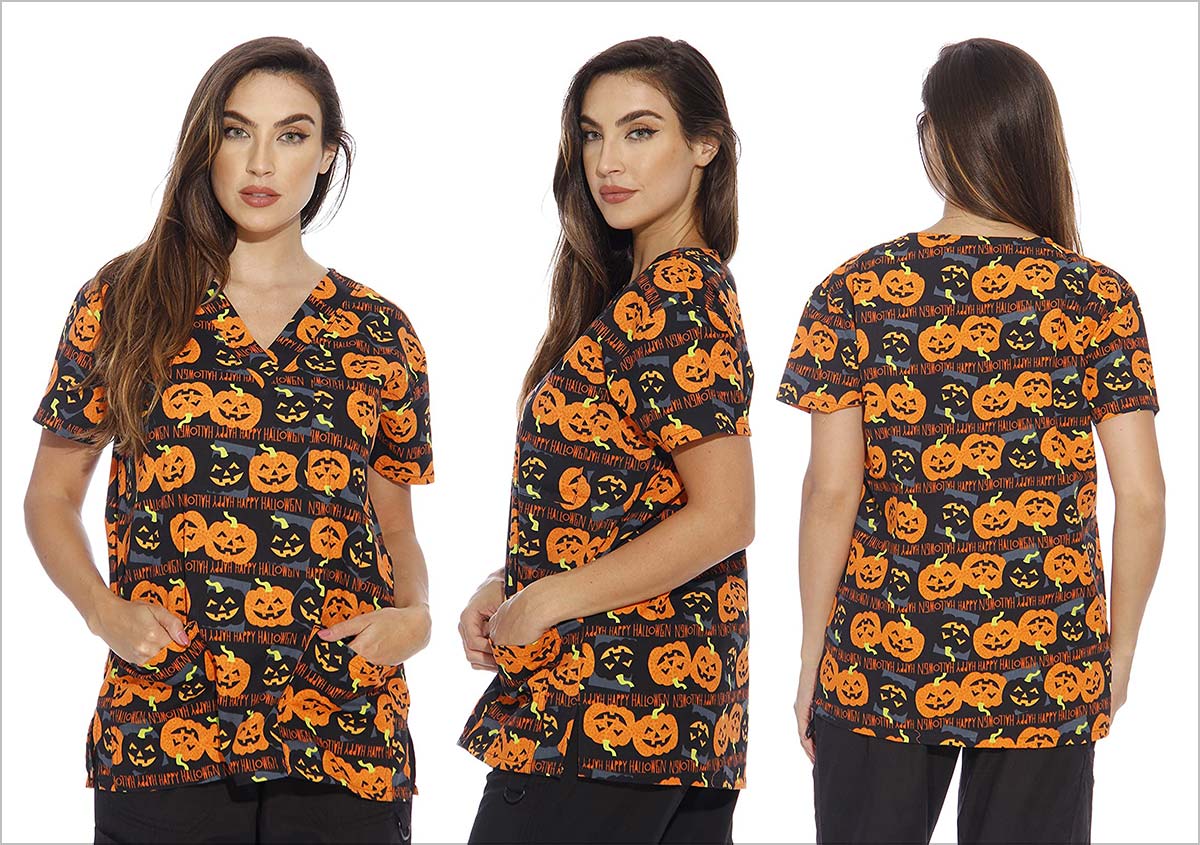 41. Halloween T-Shirt For Pregnant Women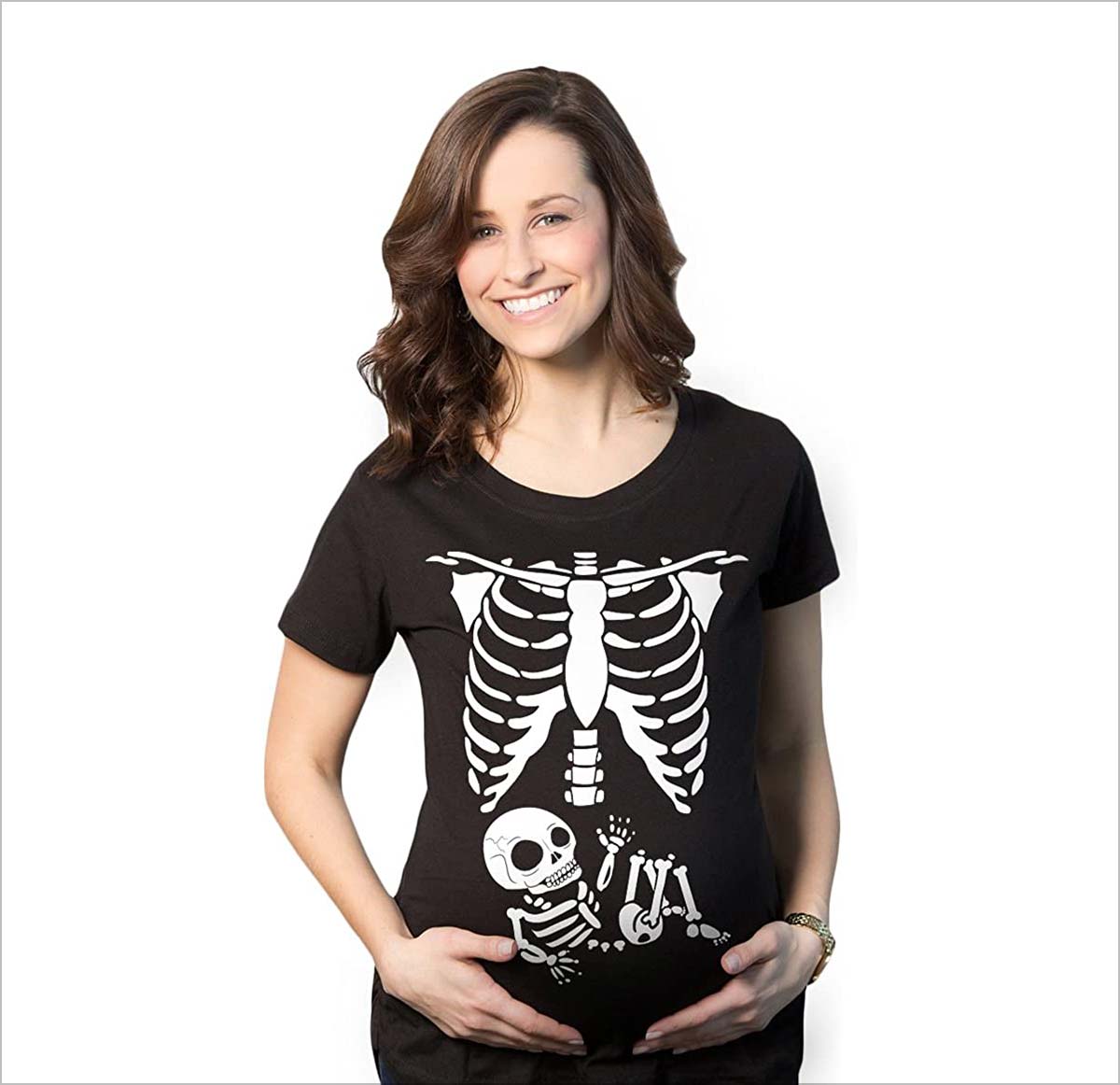 42. Funny Halloween Shirt for women – Look at my boo bees T-Shirt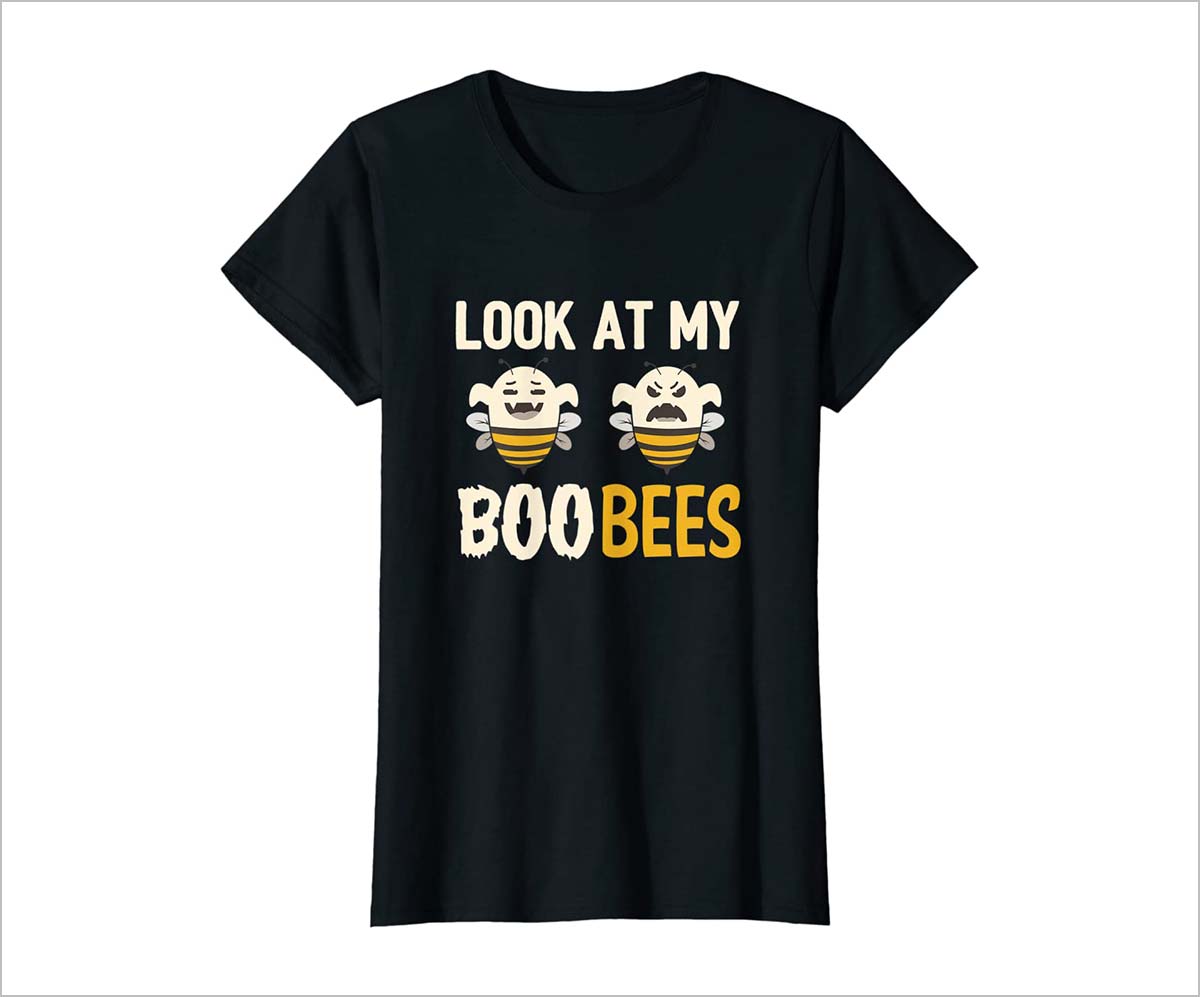 43. We All Float Down Here T-Shirt for Women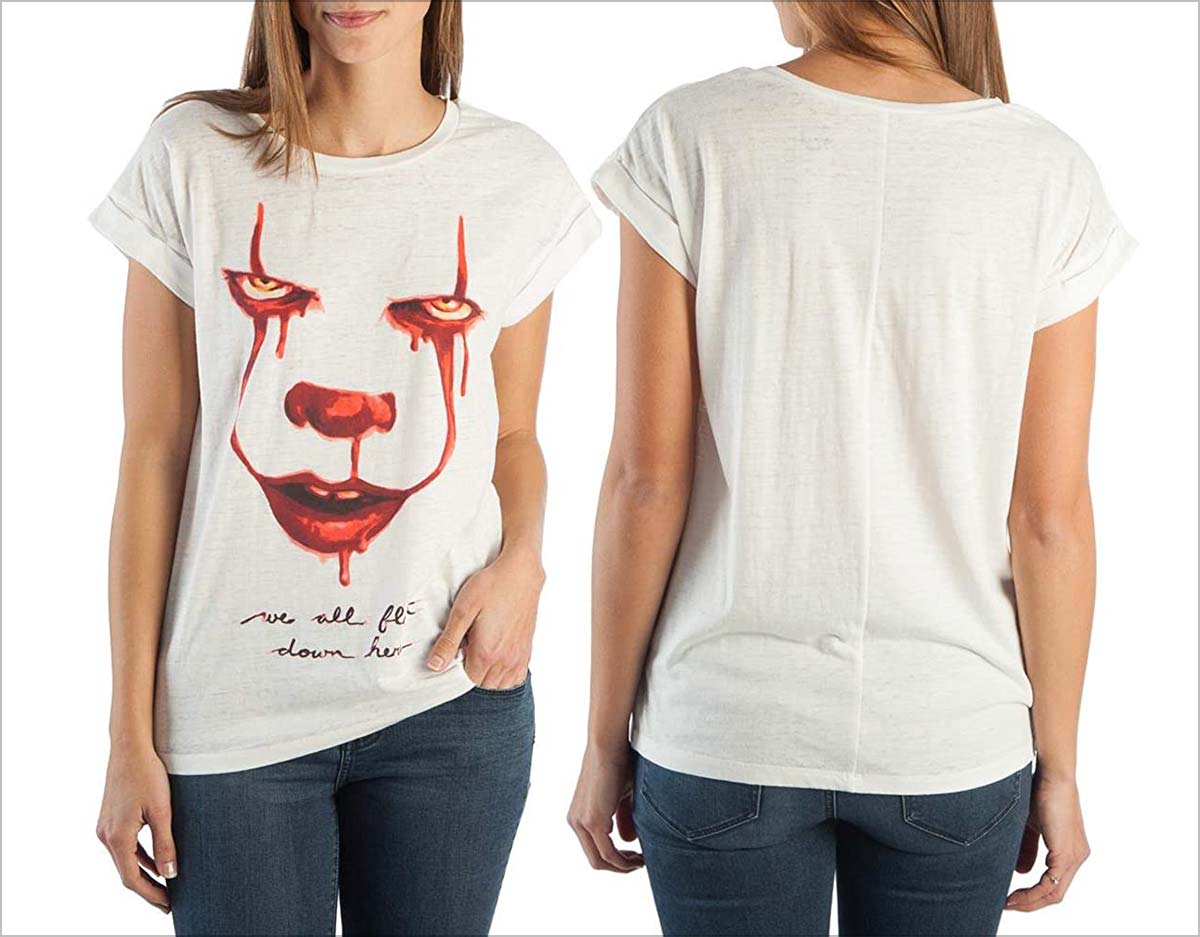 44. Zombies Eat Brains Halloween Tee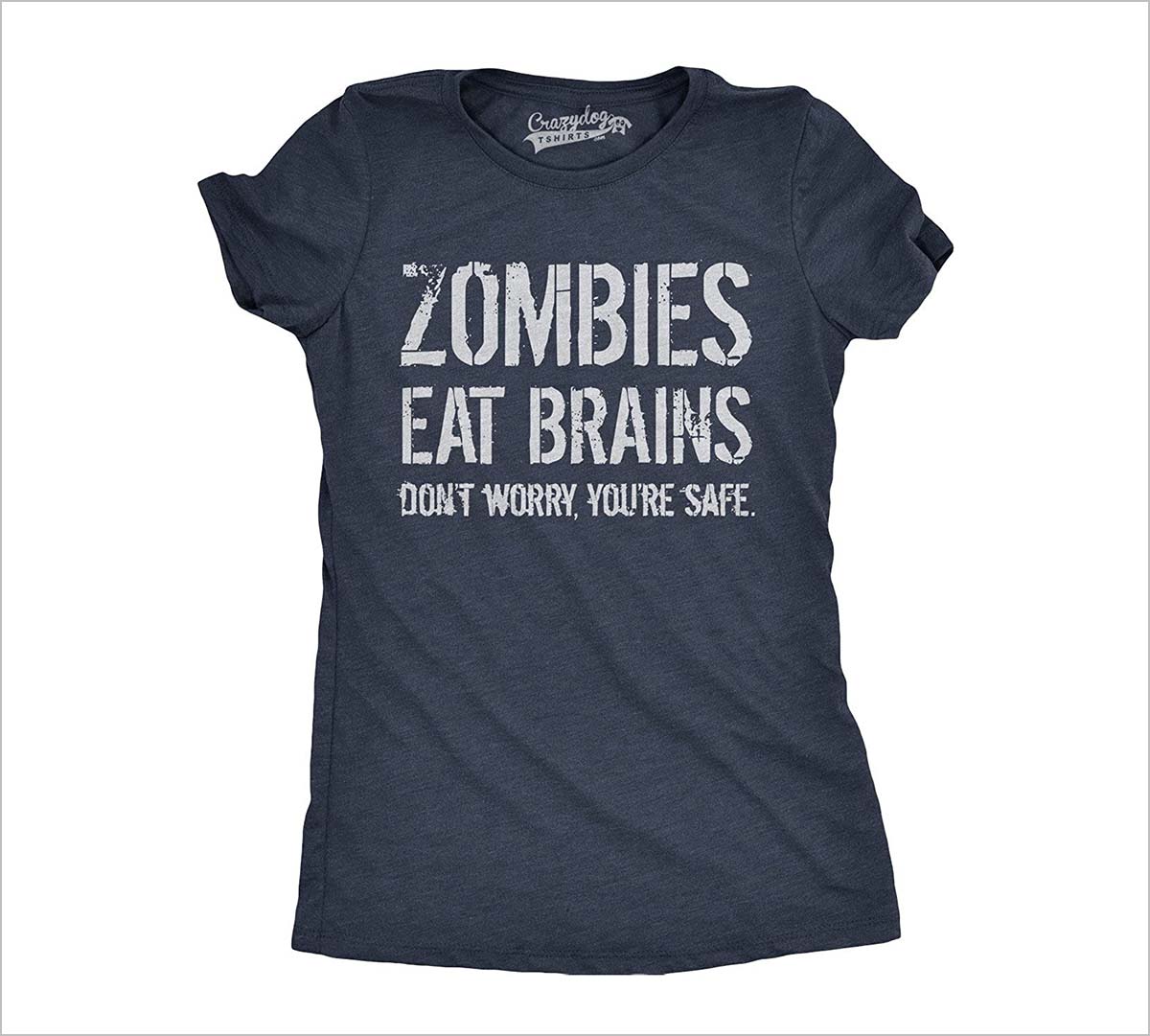 45. Disney Villains Bad Girls Have More Fun V-Neck T-Shirt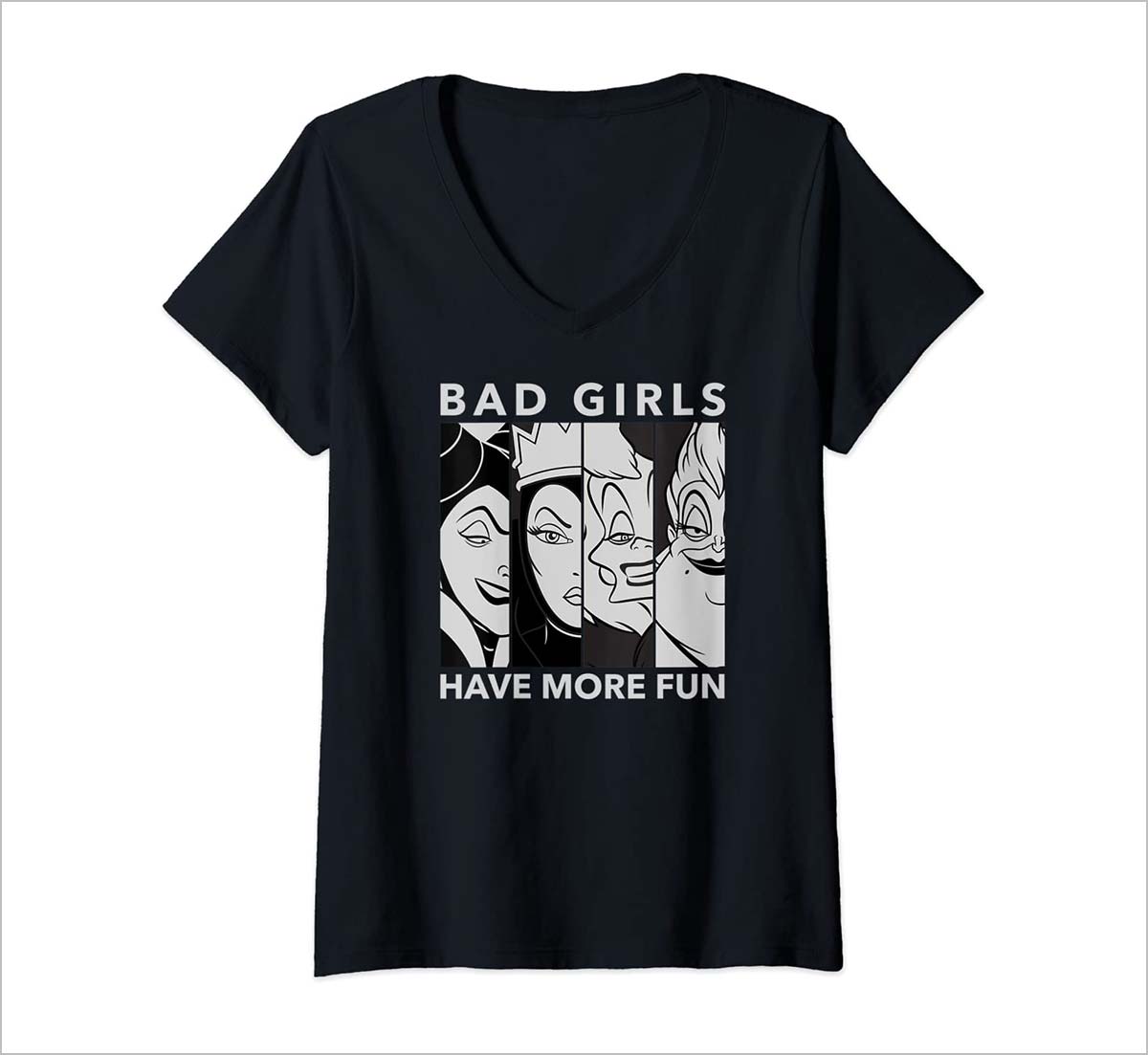 Recommended: