Hi there, hello there! We hope that you all are keeping safe and are also finding our blogs, design ideas and mock-up PSD files super useful for your personal and commercial projects. Going through your feedback and comments, we always feel so good to know that you guys show interest in whatever we share here and not just that, you also make to pass on the knowledge and ideas etc. to your loved ones as well and that is awesome. Keep that happening in future too and keep motivating us for creating more & better every day!
In our today's blog, we are going to be talking about logos in general and how they have the power to make or break your business. In addition to that, we will also share an inspiring logofolio of this amazing of Allan Peters, a design company in Minneapolis, USA so, let us get started!
For those who are new here; we would first like to introduce you guys to the concept of how a logo can do the trick for you if you do it the right way. So, whenever you happen to come across a product or half a bunch of services being offered by a business etc., what are those things that get stored inside your head? The colors, maybe the copy? It could be the face of the brand ambassador too. But there is one more thing which, when you keep on seeing, becomes the visual representation of that business and that is what we call a logo. It is literally as simple as that but what makes people remember your business is the branding of it.
We are sure that you must have seen hundreds of logos in your life but the ones that you still remember are the ones that were so carefully designed that the imagery is still fresh in your head and that is the power of a nicely done logo. It is clean, it is subtle, and it makes sure that through it, you remember the brand etc. Since logos are considered to be the most crucial elements of any branding, business owners take help of huge design and creative companies so that they can create a really nice & impressive branding for them.
Everyone has got interest in things that they enjoy the most and for us, logo designing is that one thing that is more fun than any other branding material – it could be because of the fact that through the logo, you actually get to design everything else too and as fun and interesting it might sound, it can be challenging at the same time.
To be inspired from whatever is happening in the world of design, we are always reading up and trying out new techniques etc. to see what works for us as well as for our clients and while we were doing our research, we came across Peters Design Company / Allan Peters and their brilliant logofolio. We think it is time for us to share what they do with you guys. Okay so, this blog of ours features a big number of logos that the company has created in the past 20 years and trust us when we say this: each one of the logo design in unique and speaks for itself. And we are also very excited for you all to have a look at their creations too.
No matter what the business's scale is, their branding is what makes them successful – of course along with their services and products. Peters Design Company skillfully ensures that they create the best of the best for their business partners and clients so that they can be successful in the market. But do you guys know what the best part is? It is how they do it by keeping everything attractive and effective for their clients. While going through the logofolio of Allan Peters, you all will notice that all the logos are different from one another (and by this we mean that, they keep things real distinctive and there is absolutely no monotony in any of these logo designs).
In addition to that, you will also notice that most of the logos are self-explanatory like they speak for the businesses they were created for and we find that pretty awesome to be honest. We are sure that you will be able to see what we are seeing here but just make sure that, that's not it as we have compiled all these logos for you all so that you can take inspirations and ideas from them and then create your very own designs. We can bet that you guys will create a bunch of super attractive logos for yourself.
That's all for today! Don't forget to let us know which of these logos you guys liked the most and while you are at it, do share the blog with your favorite colleagues as well.
Credit: Allan Peters
100+ Must-See Inspiring Logo Designs of Allan Peters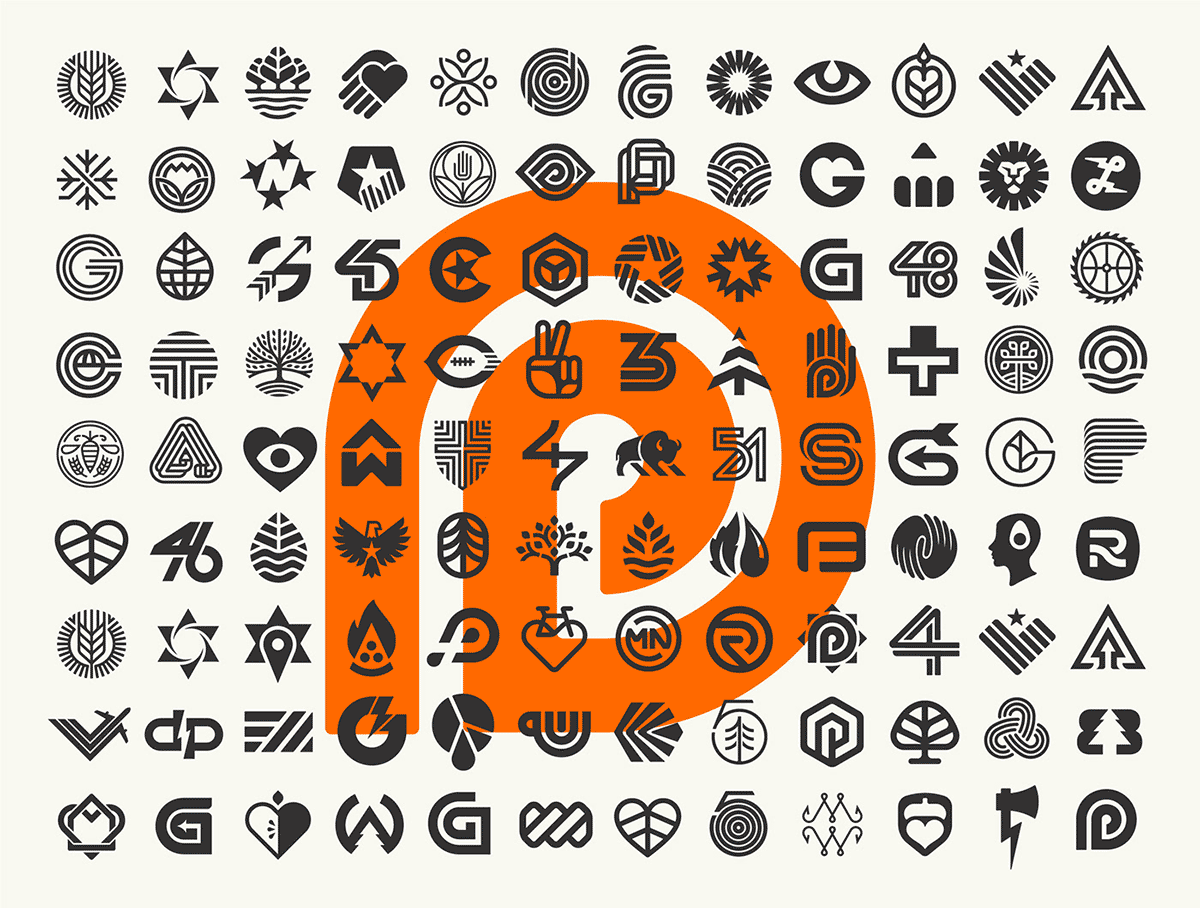 Recommended: