Hi there everybody! We are back with yet another super useful blog of ours and if you are a make-up lover who happens to work for a cosmetics brand or own a brand of their own, then we can bet that you are going to love reading it but of course, before we start talking about what we have for you guys, we would like to take this moment to thank you all for your overwhelming response on our previous blogs and for also sharing our content and ideas with your loved ones as well.
We know how difficult can it be for graphic designers and visualizers to find a bunch of relevant and high res. images to design the creatives especially if their creative / design agency does not have an account from where you can purchase images and the free images that are available on the internet are not always the best ones, you know. Keeping in mind that so many of you guys must be facing this issue of finding the right images for your digital content or for your art works etc., we decided to create a deck of free stock photos for cosmetic products that you can use for your design projects.
As you know that whatever we share here is carefully created and curated so that it can serve all your purposes well and all the stock photos that you will be able to get your hands on for free are in high resolution and you will have a great time working on these images as well. We know that businesses that sell cosmetics need to be perfect when it comes to branding as well as the quality of their products so that their existing and potential audiences have a reason to believe (the businesses).
So, what are those things that you need to work on if you are creating a branding design for a cosmetics business? Keep reading this blog as we will share detailed yet easy to follow guidelines for you to make sure that whatever you create is amazingly beautiful and that you can also generate revenue for your business as well.
To make sure that your branding designs are on point, the first thing that you must work on is the content that has to be rolled out – regardless of the media or platforms. Also, the best campaigns are those campaigns that are fully integrated within the available and relevant platforms so that you are accessible to all types of audiences. By doing so, you also ensure that you care for the people who would want to invest in your business and in return, they will spread a positive word of mouth in their personal and professional circles.
Content creation is the most crucial step when it comes to designing a branding campaign but when you are done with it, you will notice that you did yourself a huge favor by covering your fronts. Make sure that your creative department is in alignment with you and the copies for the art works must complement the visuals (that you can download once you have read this blog).
Usually, what happens is that a creative person who is assigned to design content calendars, works on a month long calendar, has it approved by the concerned department and then initiate the design process. But you can see how things happen at your work place so that you can make an informed decision about them. Okay so, now at this stage, your content calendar is approved, you will soon be starting the design process. Gather the relevant images that you have and make the most of your typography skills to create the best and meaningful visuals that you can. If there is a need to do so; take out some time to create at least two options for each design so that you can share a variety of work with your team lead / team members or with your clients.
The branding and generic designs of cosmetic products must be aesthetically appealing – only then you can attract your audiences to check out what you are selling. Your imagery, copy, fonts, colors and your overall communication has to be of top notch quality. Take it like this; the cosmetics are used on the face and body by a person so, you have to be so good that people want to purchase your products and want to apply them on their skin. That is how you will be able to gain their trust.
And guys, that is all for today from our end! We hope that our free stock images for cosmetics products will help you create stunning designs for your personal and commercial design projects. Don't forget to share the blog with your favorite colleagues as well and while you are at it, do share your feedback with us too!
More Stock Photos & Videos: Shiny Diamond
Stunning Free Stock Photos & Videos for Cosmetic Products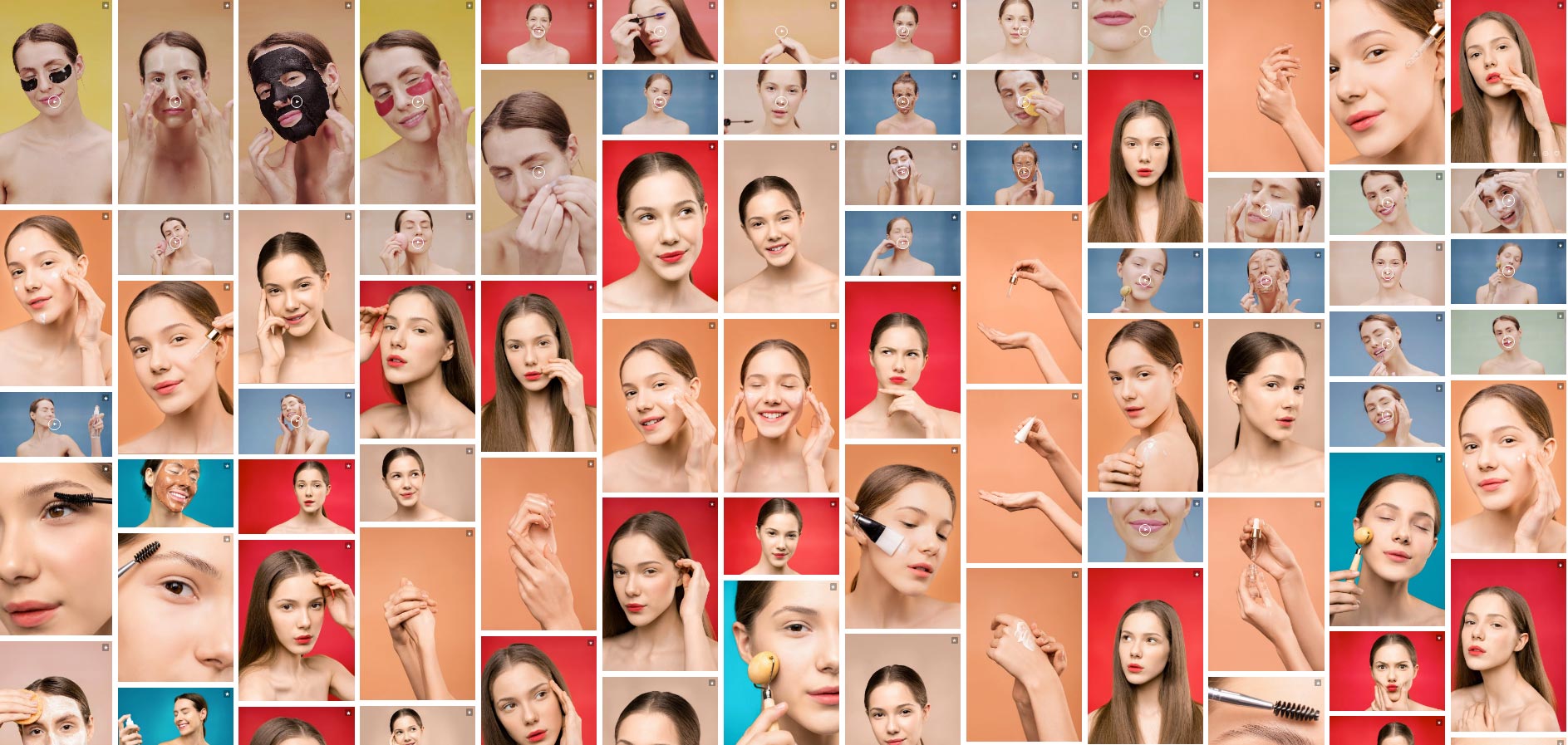 More Free Stock Photos: