Hello there everybody especially all the tea lovers here because we can bet that you are very excited to read our today's blog. And we won't take long to get straight into it but before we do that, allow us to take this moment and thank you for your overwhelming response on our previous blogs and for also making your friends read them too. It feels amazing to know that we have you guys as our regular readers who support us and who always share their constructive feedback with us too. We are sure that you will enjoy this blog and are looking forward to work on our free tea cup mock-up PSD file so, let us get started right away!
Recommended: 20+ Logo Mockup Templates 2020
We would like to start this blog of ours by mentioning a very random fact about us that whenever we go for grocery shopping, we happen to find ourselves standing where there is crockery – you know how big supermarkets are like, right? They have literally everything available so that you don't have to go to different places to get what you need. So, when we are there where they have placed attractive crockery items, we feel the need to purchase mugs or cups that we can take home or to our work places. It has become a habit now and no, we don't want to change it.
We think the main reason of doing it is that they have pretty designs and colors to offer in the form of kitchen utensils and more and we feel that we can spend a couple of bucks on them so that we can enjoy our drinks to the fullest in our newly found favorite cups, mugs and glasses etc. Makes sense, right? If it does then it is safe to say that there would be more people like us who do the same thing. But have you wondered how great would it be if you can design your own tea cups like there is no tomorrow? You are in full control of the designs that you are making, color themes, design elements etc. and you can also customize the tea cups for your friends, loved ones as well as for your corporate clients too, you know.
Here are a few things that you can take as starters to initiate the design process of your tea cup:
Always remember that working on relatable designs will work in your favor. For example; check out the latest trends that are popular among the general audiences. It could be a Netflix season, a musical band or a singer, anime characters, famous monologues and dialogues and even cartoon characters that are being watched by the kids on TV or YouTube for that matter. Then there is always a one liner that you happen to love or that your friend can't get over and that is something that can help you design a great tea cup design, you know.
In addition to all the things that we have mentioned above, you can also create characters that are your own property. Keep practicing till the time you happen to end up with something that will look great on a cup. You can and must create a story too if you are working on a set of tea cups – for families and friends, group of friends, working professionals that work in the same department. Or you can approach celebrities with your tea cup designs too and then also sell those design a part of their branded merchandise as well. These are a couple of things that you can work on and we can bet that you will get a great response from the masses in terms of feedback and orders too.
We would also like to mention it here that corporate places are always looking for accessories and small little things that can bring the element of togetherness among their team members and what other thing could be better for them than matching cups that they can either use for tea or place them on their work desk as a décor item, hmm? So, there are like many ways of doing one thing, all you have to do is to look around for ideas and take inspirations from the things that are there so that you can incorporate the thoughts into your designs.
That's a wrap from our end for today! We hope that you had a great time reading this blog and that you will also make the most of our free tea cup mockup PSD file. If you liked our ideas, do let us know in the comments section as we would love to hear your honest feedback. And while you are at it, don't forget to share the blog with your designer friends and favorite colleagues as well. We will see you guys next time with something more exciting and fun.
Free Tea Cup Mockup PSD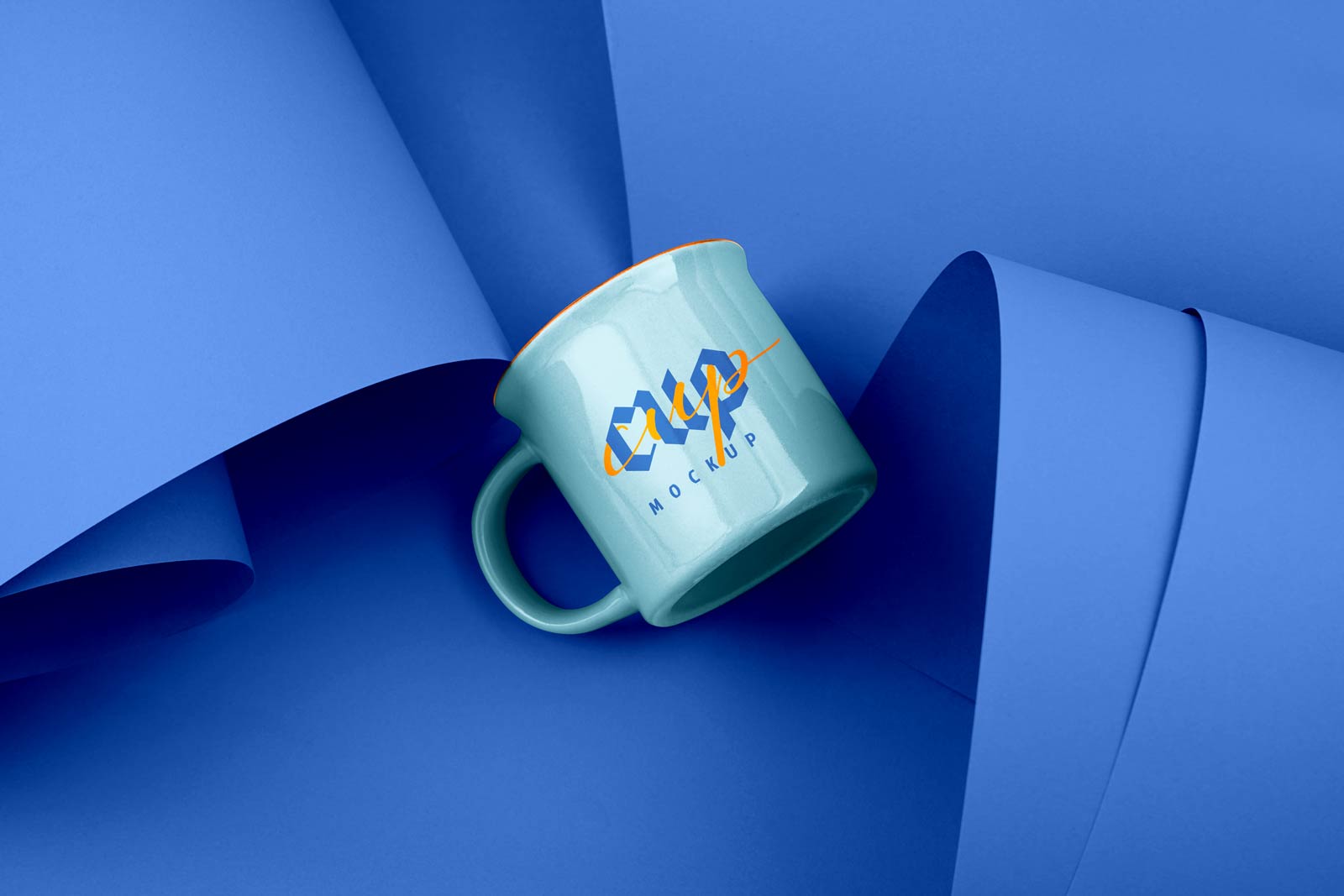 Available Format: Photoshop PSD
License: Free for personal and commercial usage
File Format: WinRAR
Mockup Resolution: 4500 x 3000 px
Note:
1. Free Ceramic Mug Mockup is allowed to share online (A Must Linkback to this page)
2. Say thanks if you like or share/tweet with your friends. That means a lot to me.
3. And don't forget to follow or subscribe to receive more high-quality premium freebies & awesome articles only.
Download Cup Mockup
More Free Mug Mockups Designed By Us: