Hello guys! We hope that you all are keeping safe and are also having a great time reading our blogs. While we were working on our blog ideas, we wanted to keep them a mix of both work and entertainment for this week so here we are with our list of 20 best gaming routers that you must check out and get one for yourself in 2022 but before we start talking about them, we would like to thank you all for your overwhelming response on our blogs and content ideas and for also sharing them with the people you love and care for. Your support and feedback help us achieve our goals and we hope to keep creating amazing content in the future as well.
Okay so, although we are going to be directly talking to the gamers but if you feel that this blog can help you get your hands on one of the best gaming routers in 2022 for yourself or for a friend, favorite colleague, etc., then keep reading it because we will share everything that you need to know to make an informed decision. If you have a big family, have multiple floors in the house, or if you guys share apartments/rooms, etc., then we can bet that you also have routers at those places too that help you stay connected to the internet no matter how far away you are from the WiFi devices.
The same goes for offices as well and having a router really makes the use of the internet smoother as well. But when it comes to gaming, you have got to invest in a router that has been specifically designed for the same purpose because of these reasons: you want faster streaming, you want exceptional internet speed and performance no matter where you are in the building, and you want an immersive gaming experience as well. Now, we know that many people can settle for less when it comes to getting a router for themselves but those people who are into games and it has become more than a hobby for them, know that a gaming router can change their (gaming) life – for good.
Whenever we are working on our lists of items to share with you all, we make sure that we have a variety of articles added to them so that you guys can decide which stuff to get depending on your budget, usage as well as requirements too and we think that when you have a small but carefully designed pool of items to go through, you can decide better otherwise what happens is that, people get confused, then they start asking other people and when so many options and opinions are there, it can become hard to pick or finalize what you want to get.
Recommended: 12 Best 49 Inches Ultra-Wide Gaming Monitors 2022 To Buy From Amazon
So, while reading this blog, you guys will be able to explore 20 different but best gaming routers that offer different things depending on how what you want o get. We will also suggest you guys do basic research first to understand your needs so that when you are on your way to making the purchase, you know in your heart that you won't regret that decision of yours. Speaking of these 20 best and new generation gaming routers of 2022, we would like to share it with you guys that you will be able to enjoy the fastest internet and uninterrupted internet speed. In addition to that, you can easily switch to mobile gaming mode* as well to minimize lag for an amazing mobile gaming experience.
*check for gaming routers that come with that feature.
Along with ultra connectivity, detachable high-performance antennas, powerful processing, unmatched coverage, and compatibility with all the devices that exist, you can also choose to secure your internet network as well as the connected devices too and we think all of that will help you decide which gaming router you are going to get for yourself, for your workplace, etc. we will strongly recommend you all to go through the review sections of the gaming routers that you are going to get in order to make sure that you are making the right choice.
Recommended: 10 Best Extreme Gaming Laptops of 2022
Did we tell you guys that in our list of 20 best gaming routers of 2022, you will also be able to find a couple of super cool routers as well that can add more to your gaming experience? And we can bet that you are going to love them very much. 😉
That is all for today, you guys! We hope that you enjoyed reading this blog of ours and that you will also share it with your family members, friends, colleagues, etc. who are interested in playing games or want to up their experience too. Oh, and don't forget to let us know if you have any requests or suggestions too and we will see you guys next time with something more fun & useful to read.
20 Best WiFi 6 Gaming Routers To Buy In 2022
1. TP-Link AX6600 WiFi 6 Gaming Router
Specs: (Archer GX90)- Tri Band Gigabit Wireless Internet Router, High-Speed ax Router, Smart VPN Router for a Large Home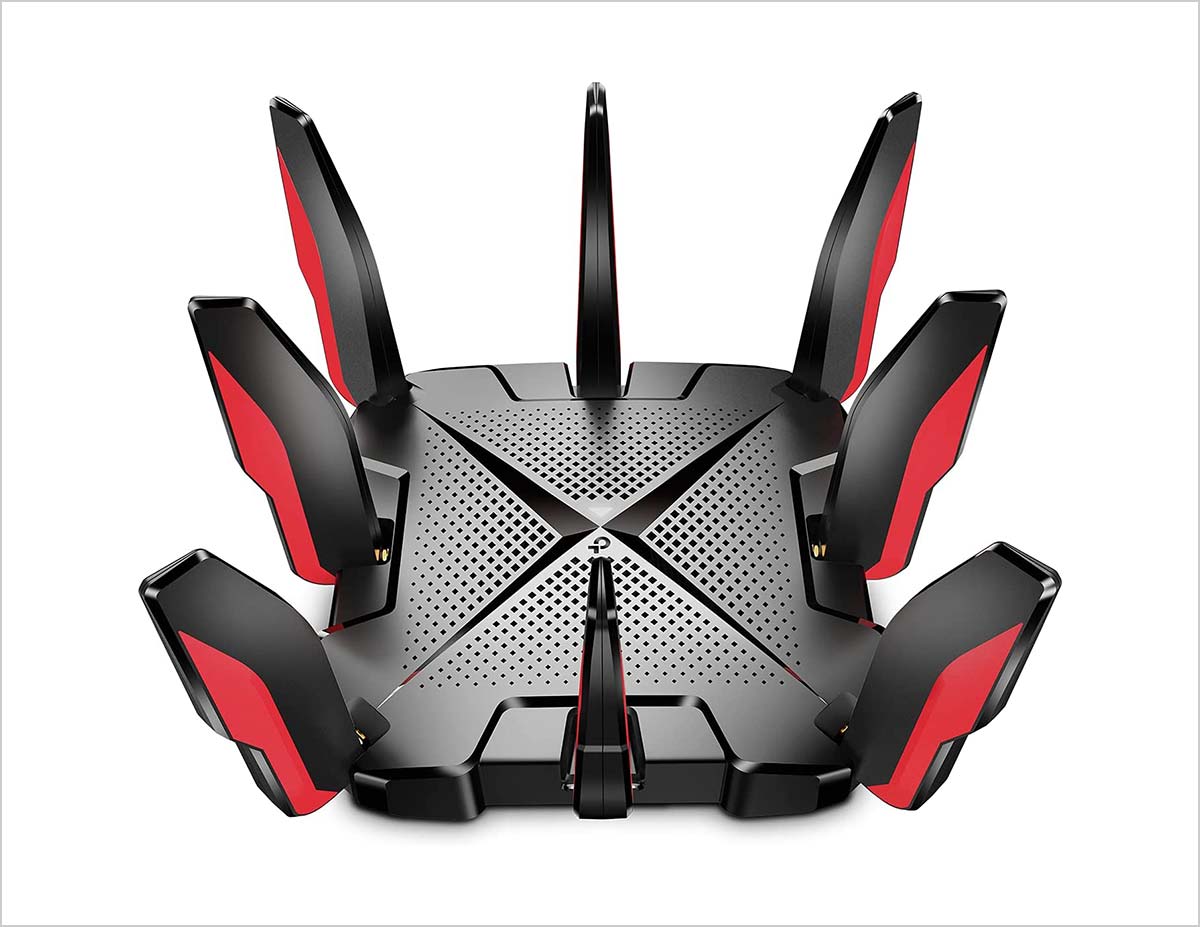 2. NETGEAR Nighthawk Pro Gaming WiFi 6 Router
Specs: (XR1000) 6-Stream AX5400 Wireless Speed (up to 5.4Gbps) | DumaOS 3.0 Optimizes Lag-Free Server Connections | 4 x 1G Ethernet and 1 x 3.0 USB Ports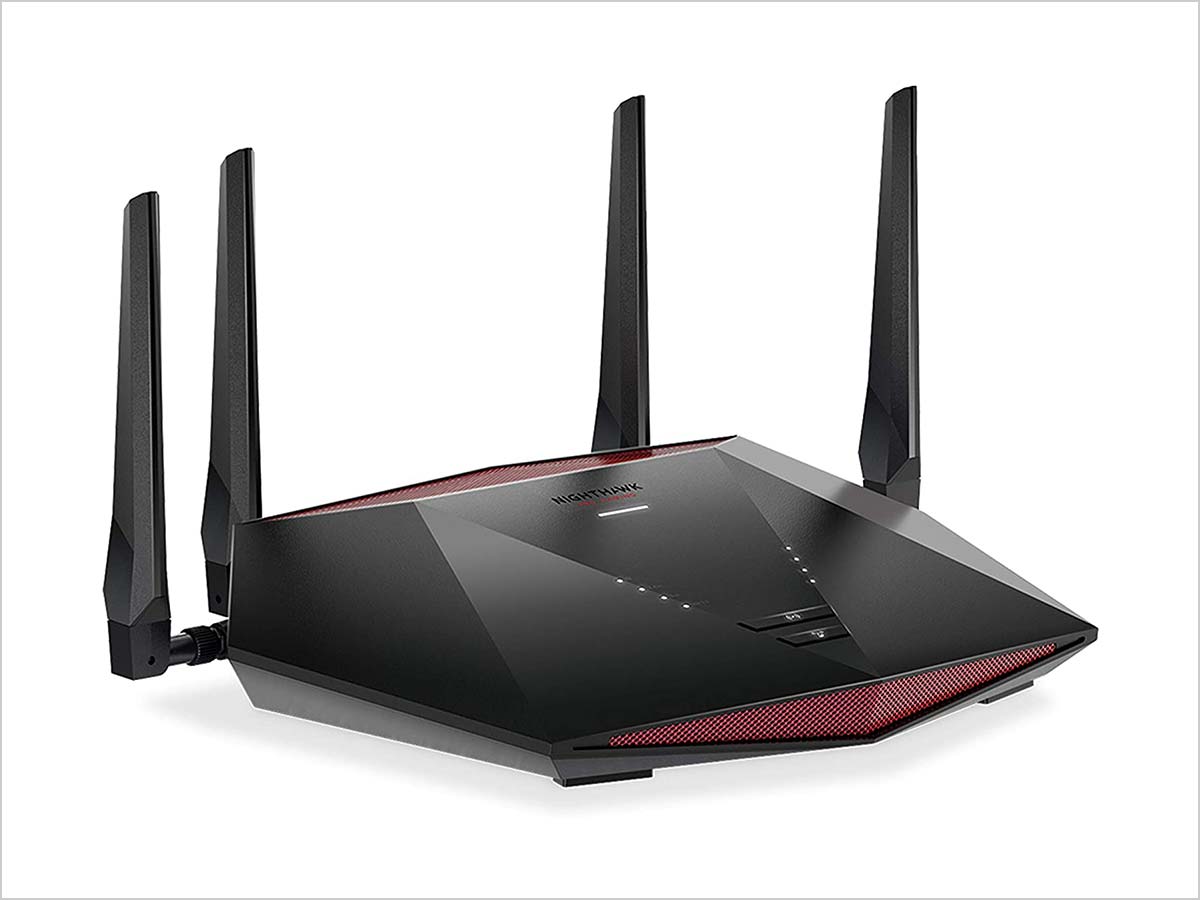 3. ASUS AX5400 WiFi 6 Gaming Router 
Specs: (RT-AX82U) – Dual Band Gigabit Wireless Internet Router, AURA RGB, Gaming & Streaming, AiMesh Compatible, Included Lifetime Internet Security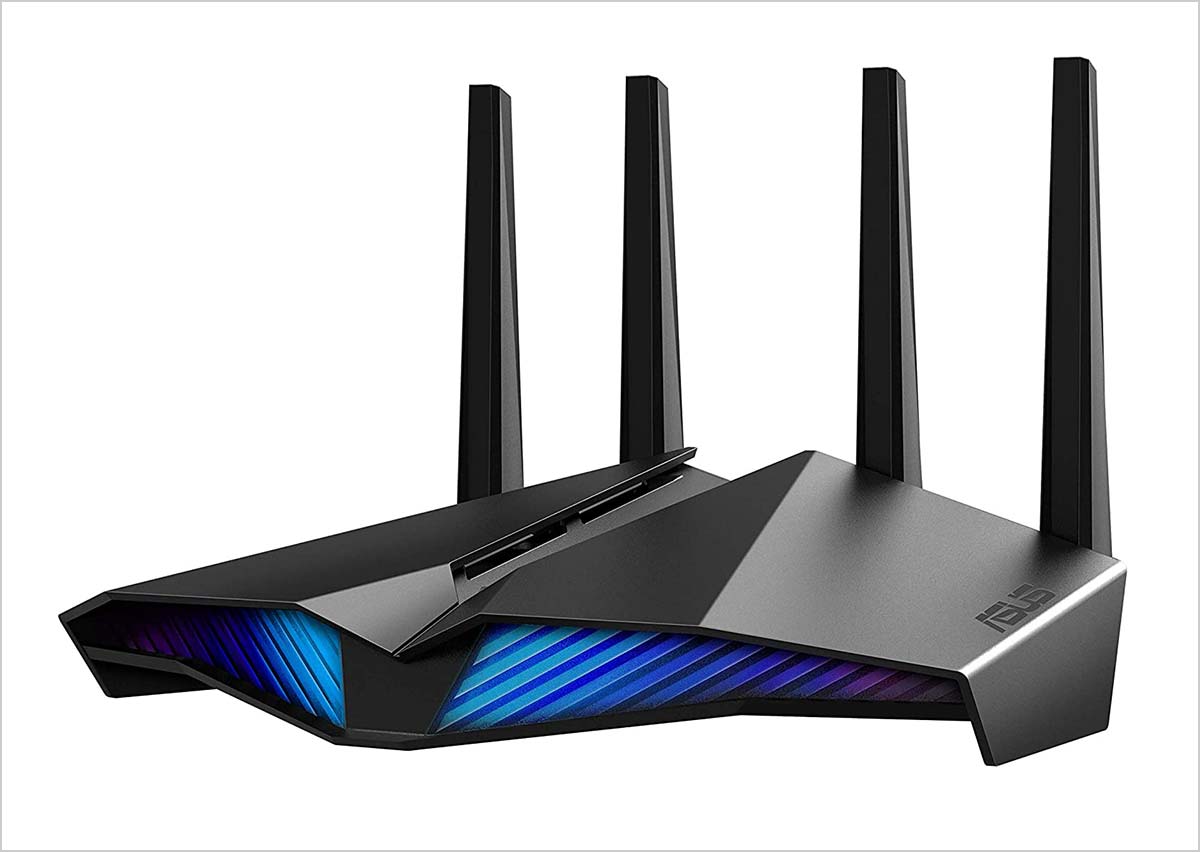 4. TP-Link AX6000 WiFi 6 Router
Specs: (Archer AX6000) -802.11ax Wireless 8-Stream Gaming Router, 2.5G WAN, 8 Gigabit LAN Ports, MU-MIMO, 1.8GHz Quad-Core CPU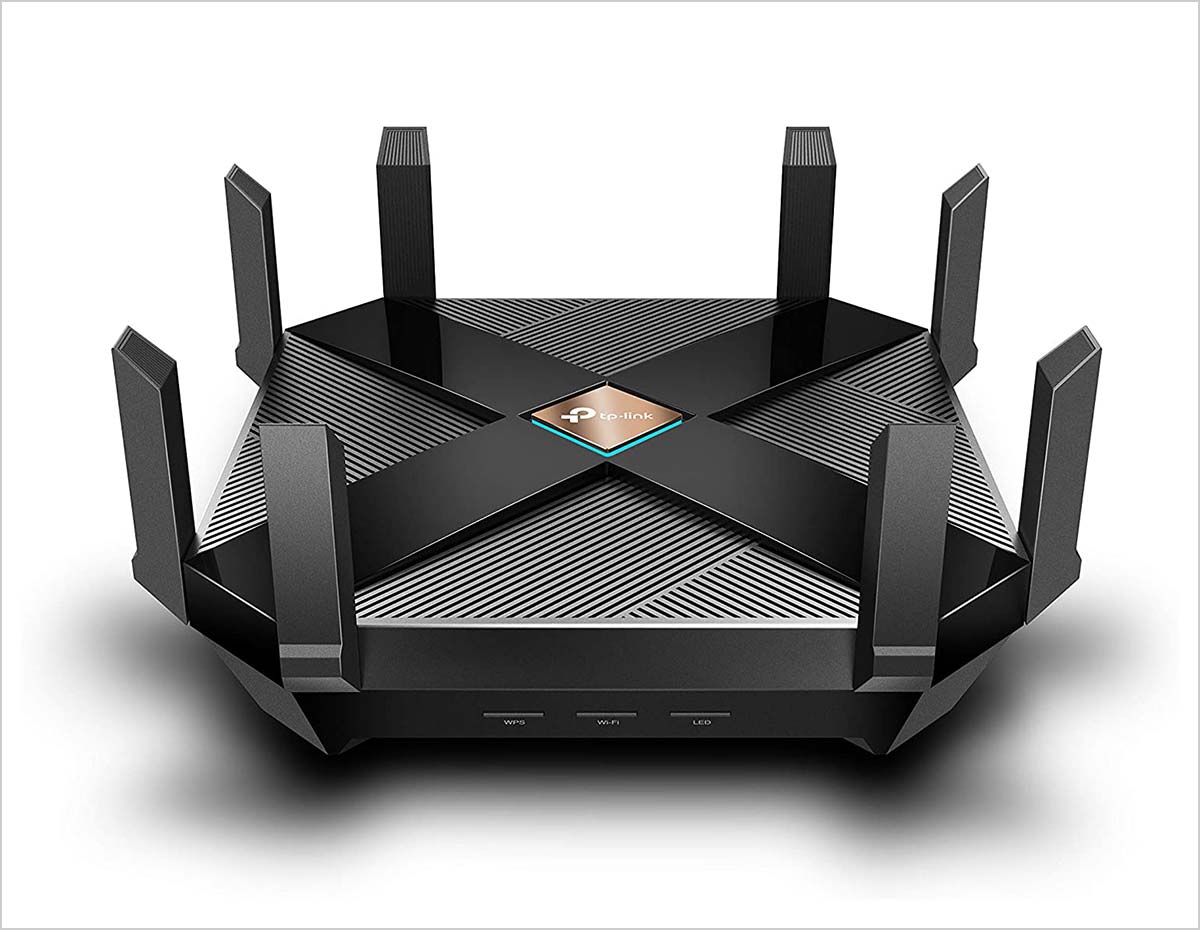 5. ASUS AX1800 WiFi 6 Router
Specs: (RT-AX55) – Dual Band Gigabit Wireless Router, Speed & Value, Gaming & Streaming, AiMesh Compatible, Included Lifetime Internet Security, Parental Control, MU-MIMO, OFDMA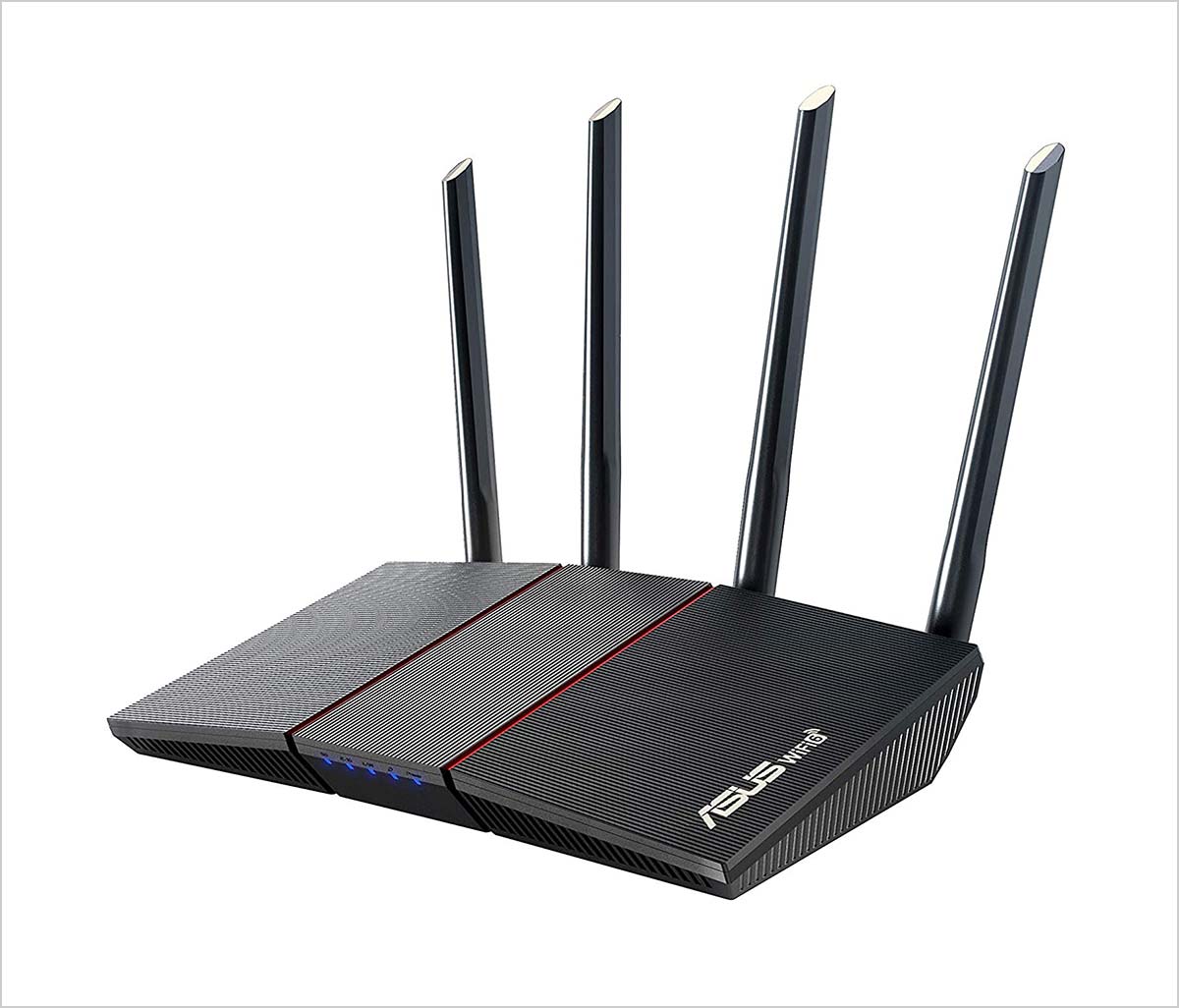 6. ASUS 
TUF-AX5400
Gaming WiFi 6 Router
Specs: Dedicated Gaming Port, Mobile Game Mode, WAN Aggregation, Durable and Stable, RGB Light, VPN Fusion, AiMesh Compatible, Subscription-free Internet Security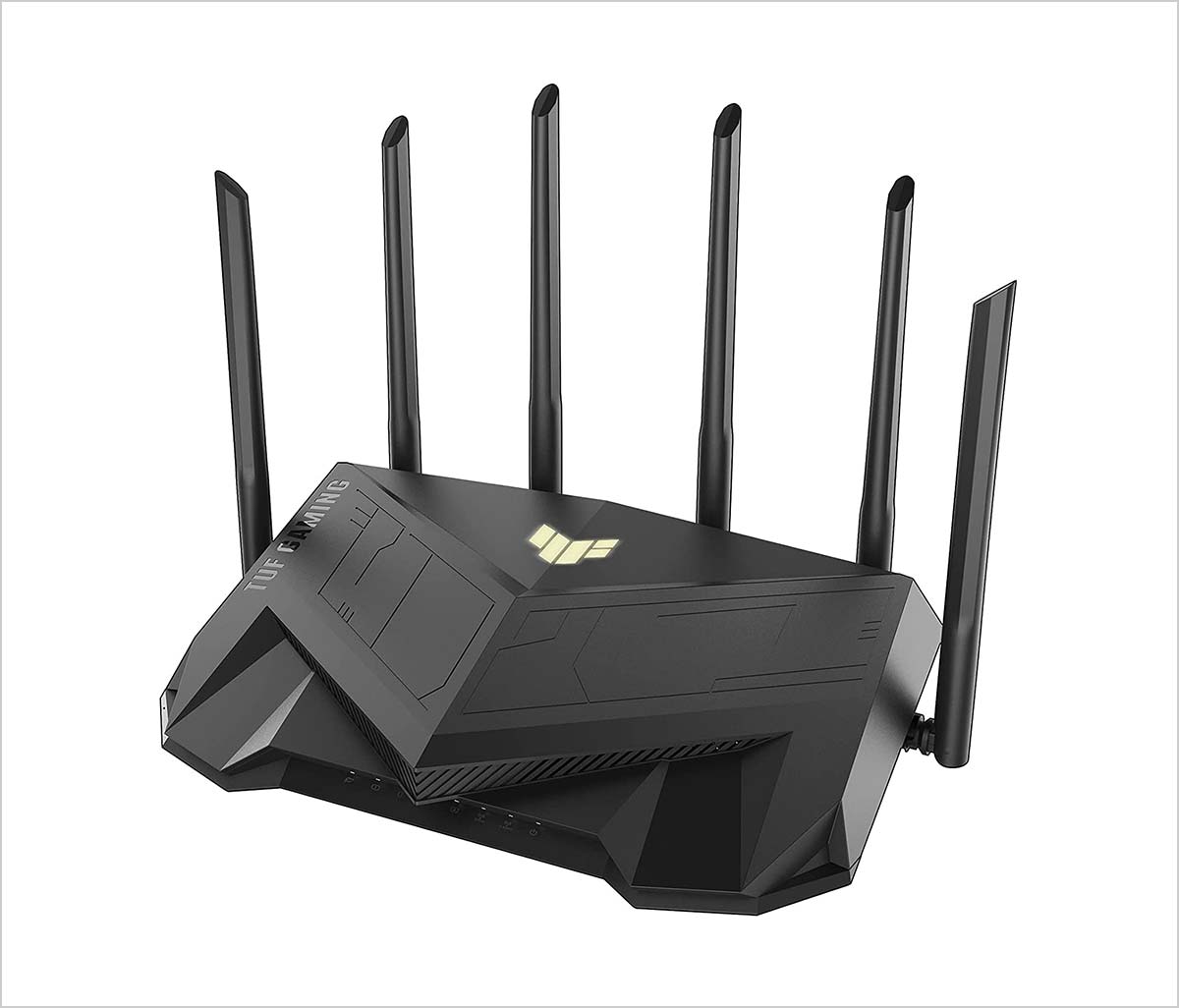 7. ASUS ROG Rapture WiFi 6E Gaming Router
Specs: (GT-AXE11000) – Tri-Band 10 Gigabit Wireless Router, World's First 6Ghz Band for Wider Channels & Higher Capacity, 1.8GHz Quad-Core CPU, 2.5G Port, AURA RGB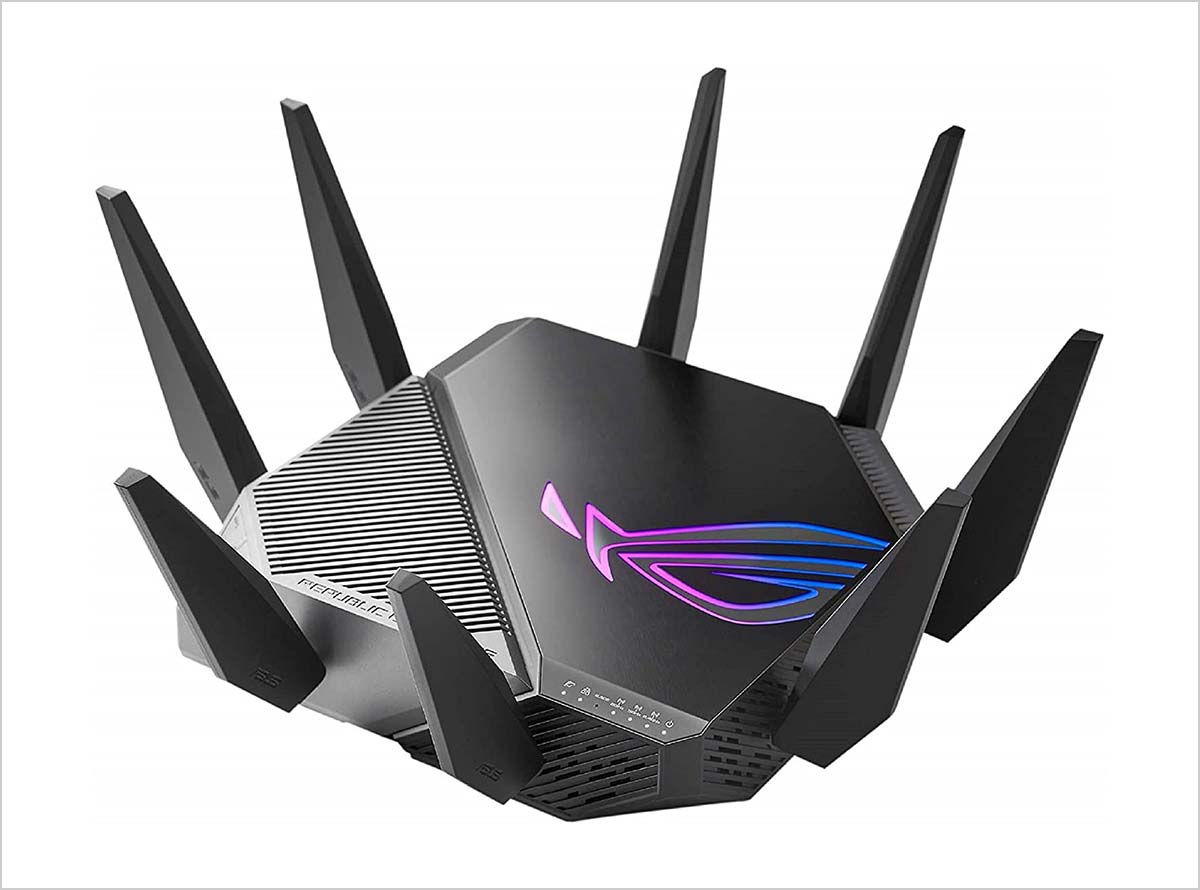 8. NETGEAR Nighthawk 6-Stream AX5400 WiFi 6 Router
Specs: (RAX50) – AX5400 Dual Band Wireless Speed (Up to 5.4 Gbps) | 2,500 sq. ft. Coverage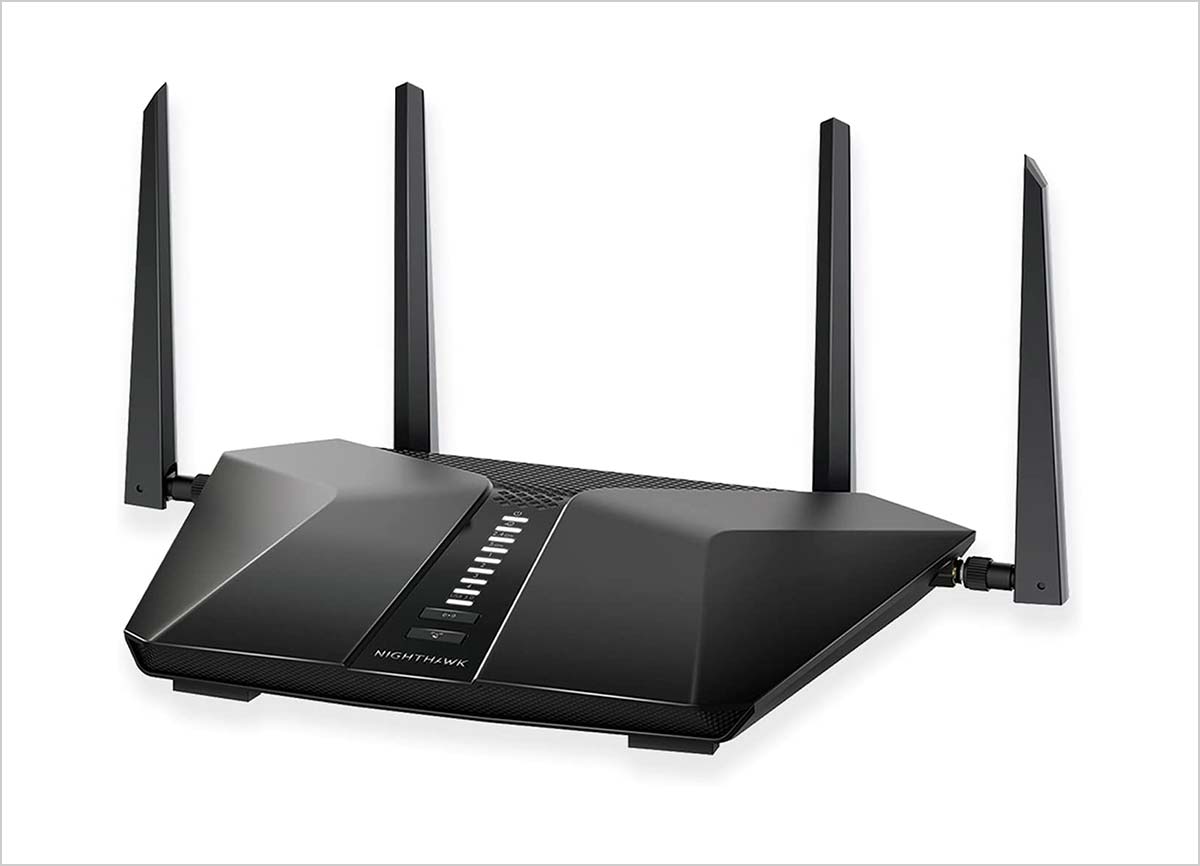 9. ASUS ROG Rapture WiFi 6 Gaming Router
Specs: (GT-AX11000) – Tri-Band 10 Gigabit Wireless Router, 1.8GHz Quad-Core CPU, WTFast, 2.5G Port, AiMesh Compatible, Included Lifetime Internet Security, AURA RGB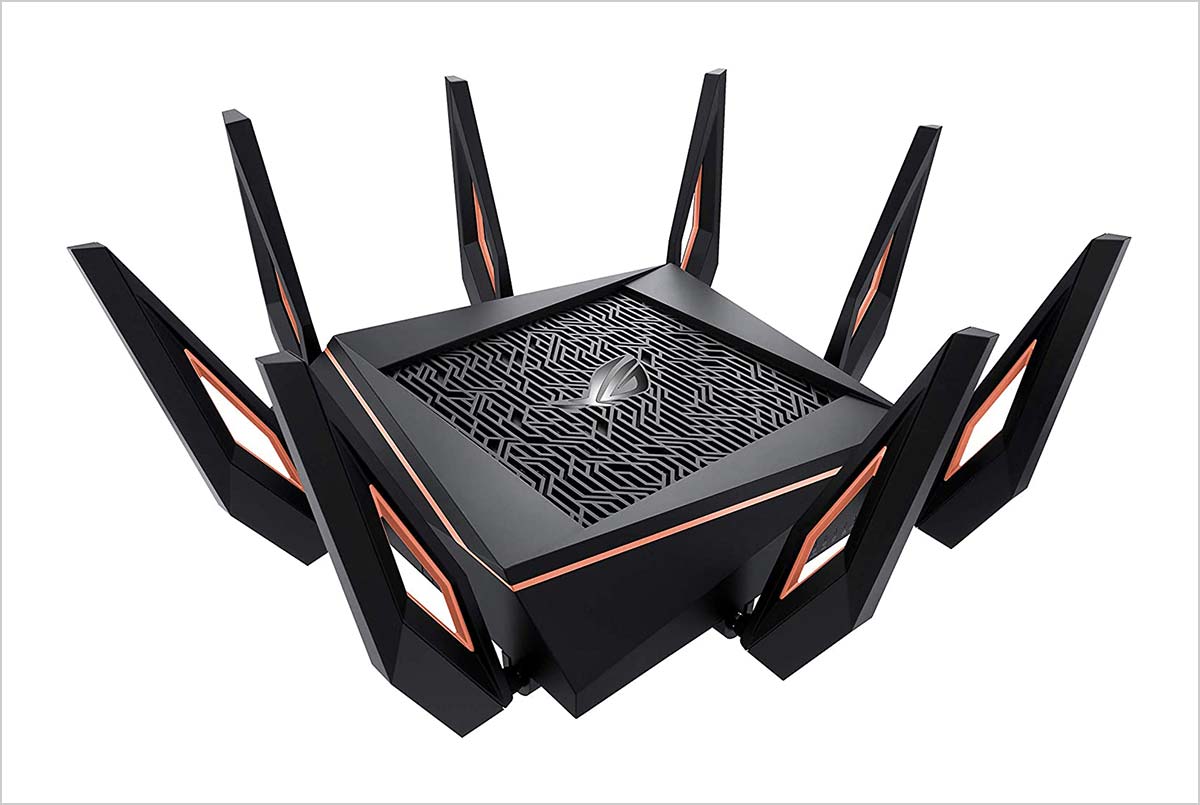 10. NETGEAR Nighthawk WiFi 6 Router (RAX200)
Specs: 12-Stream Gigabit Router AX11000 Tri-Band Wireless Speed (Up to 10.8 Gbps) Coverage Up To 2500 sq.ft. And 50 Devices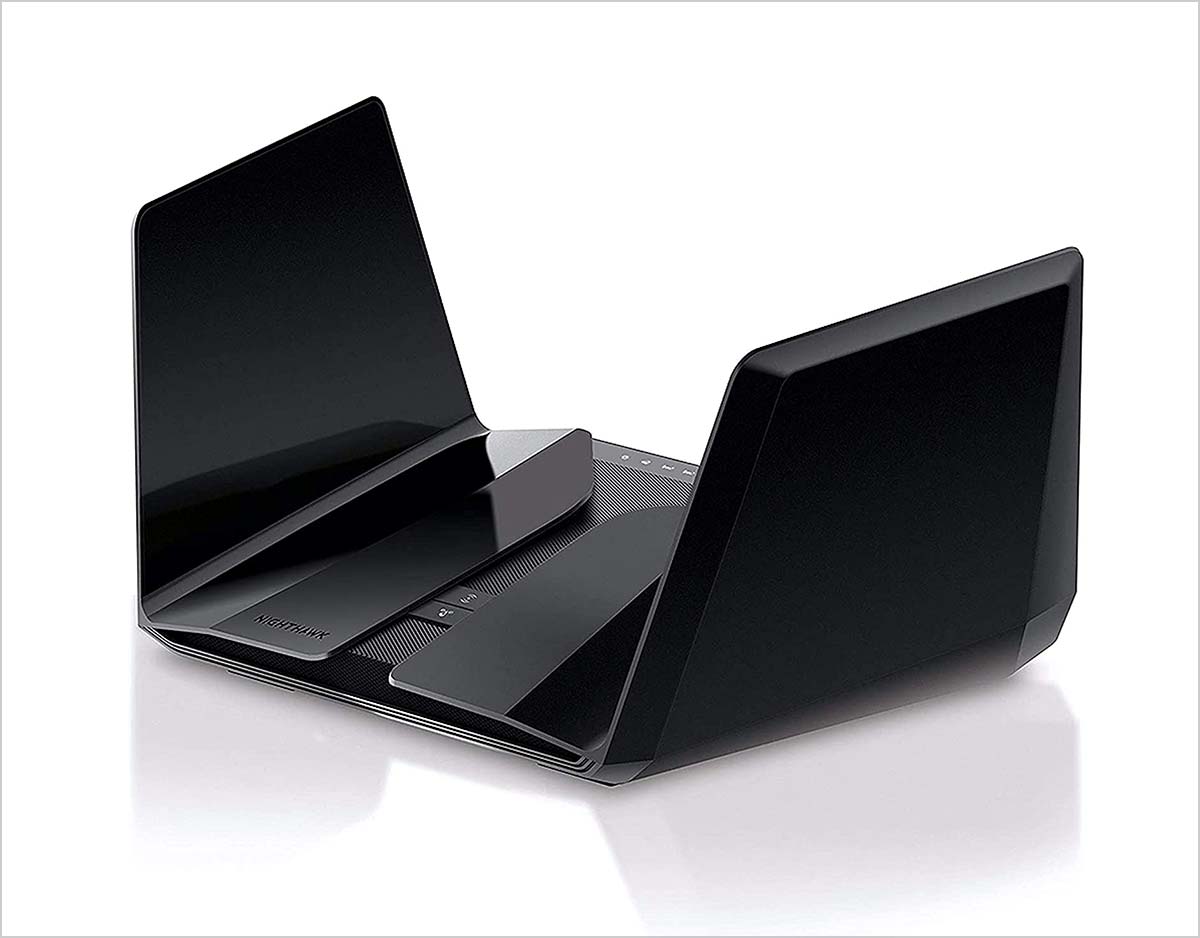 11. D-Link WiFi 6 Router AX5400
Specs: MU-MIMO Voice Control Compatible with Alexa & Google Assistant, Dual Band Gigabit Gaming Internet Network (DIR-X5460-US)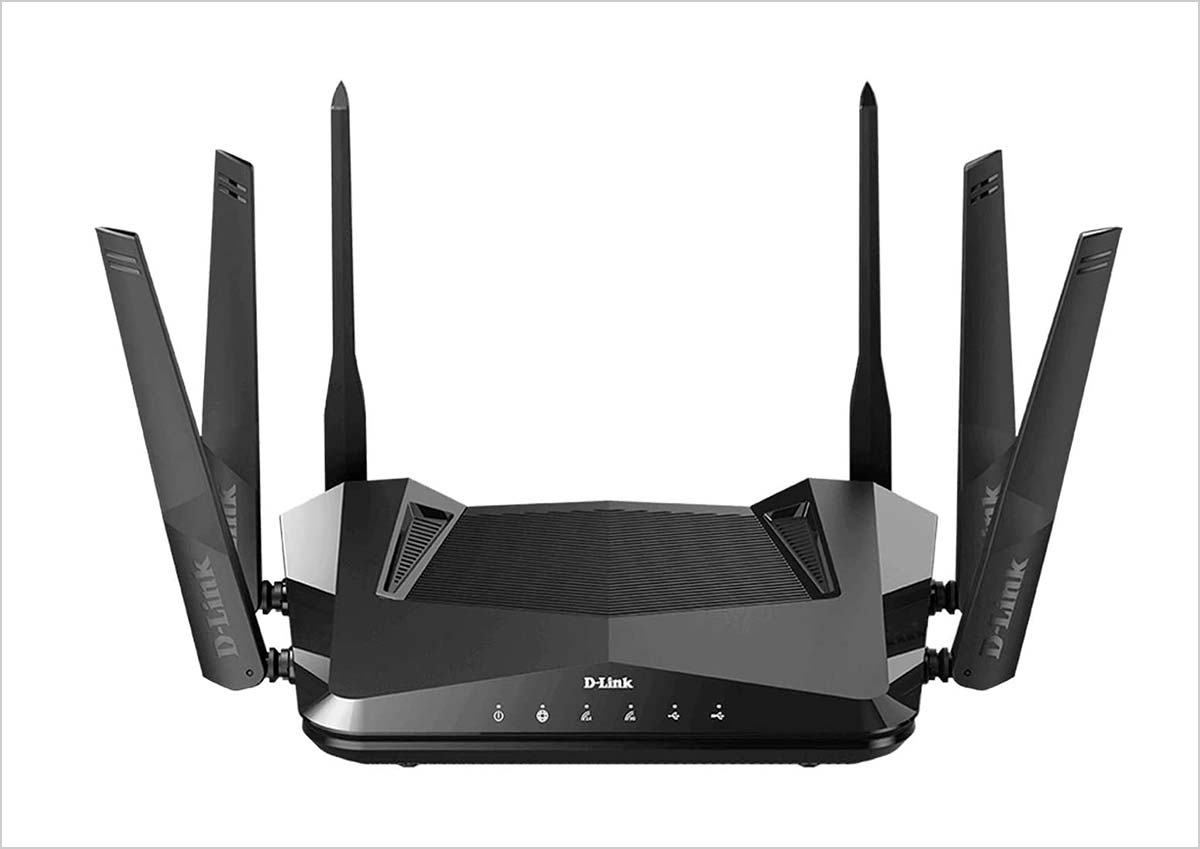 12. Speedefy WiFi 6 Router
Specs: AX1800 Smart WiFi Router, 4-Stream Dual Band Wireless Router for Home Internet & Gaming, 1.5GHz Quad-Core CPU, MU-MIMO, OFDMA, Parental Control, VPN, IPv6 (Model KX450)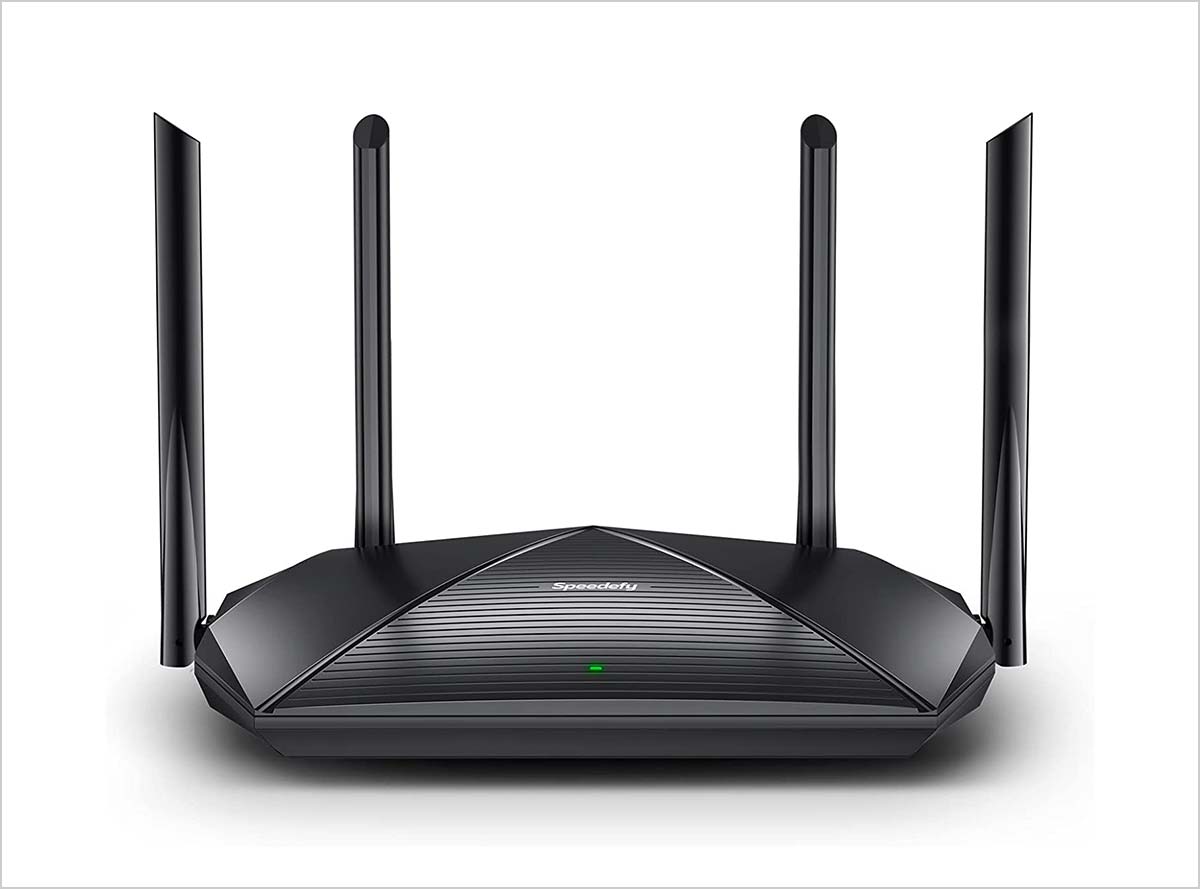 13. WiFi 6 Router – AX1800 Routers for Wireless Internet
Specs: For Gaming Router, Internet Routers, WiFi 6 Router, Wireless Router, OFDMA, MU-MIMO, Gigabit WAN/LAN Ports, WPS, IPv6, 4K Video Streaming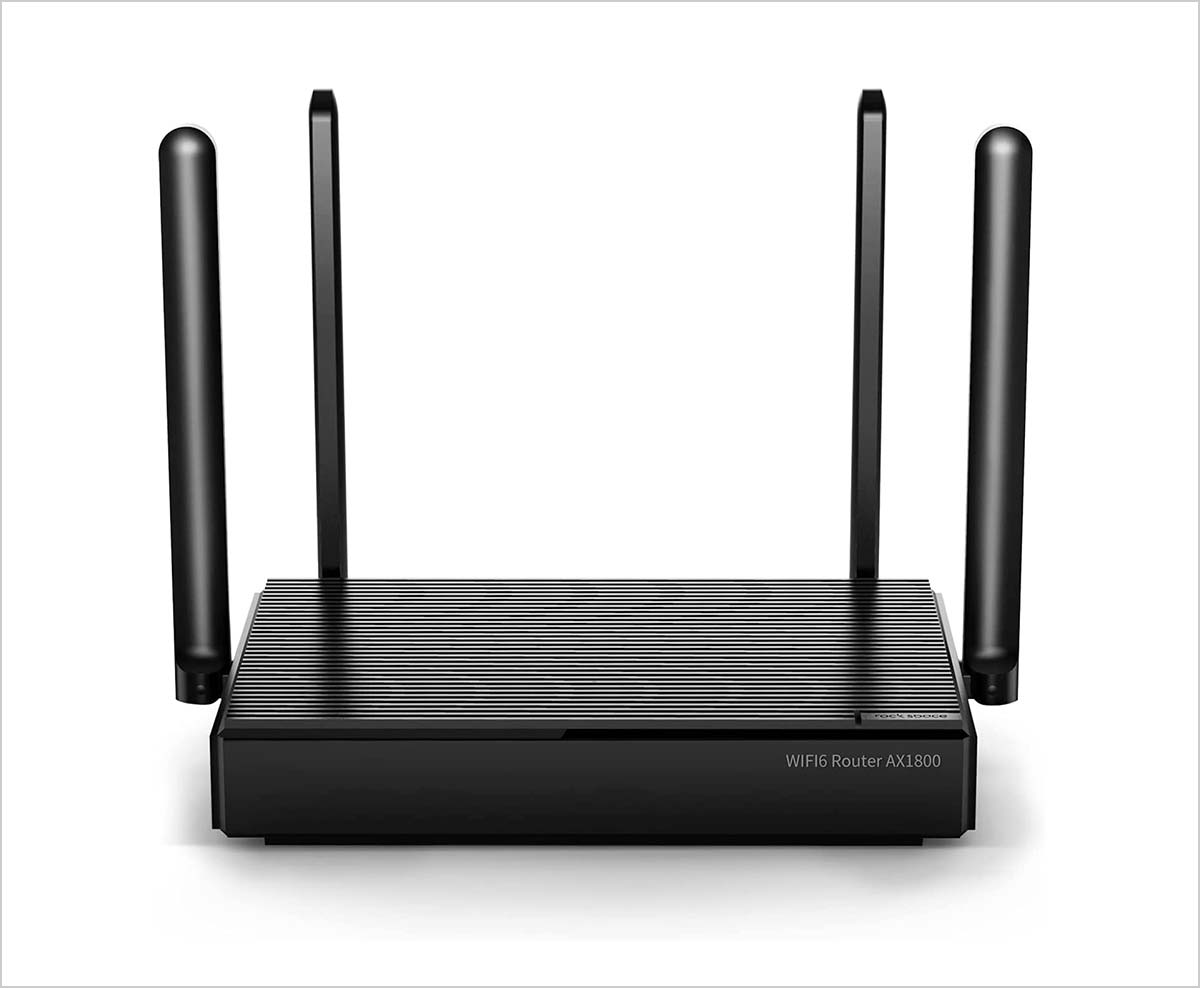 14. WiFi 6 Router – AX1800 Wireless Gaming Router with 1.8 Gbps
Specs: Dual Band Gigabit Routers for Wireless Internet, WiFi Router with MU-MIMO, Parental Control, WPA3 Security, Ideal for Home Use, 25 Devices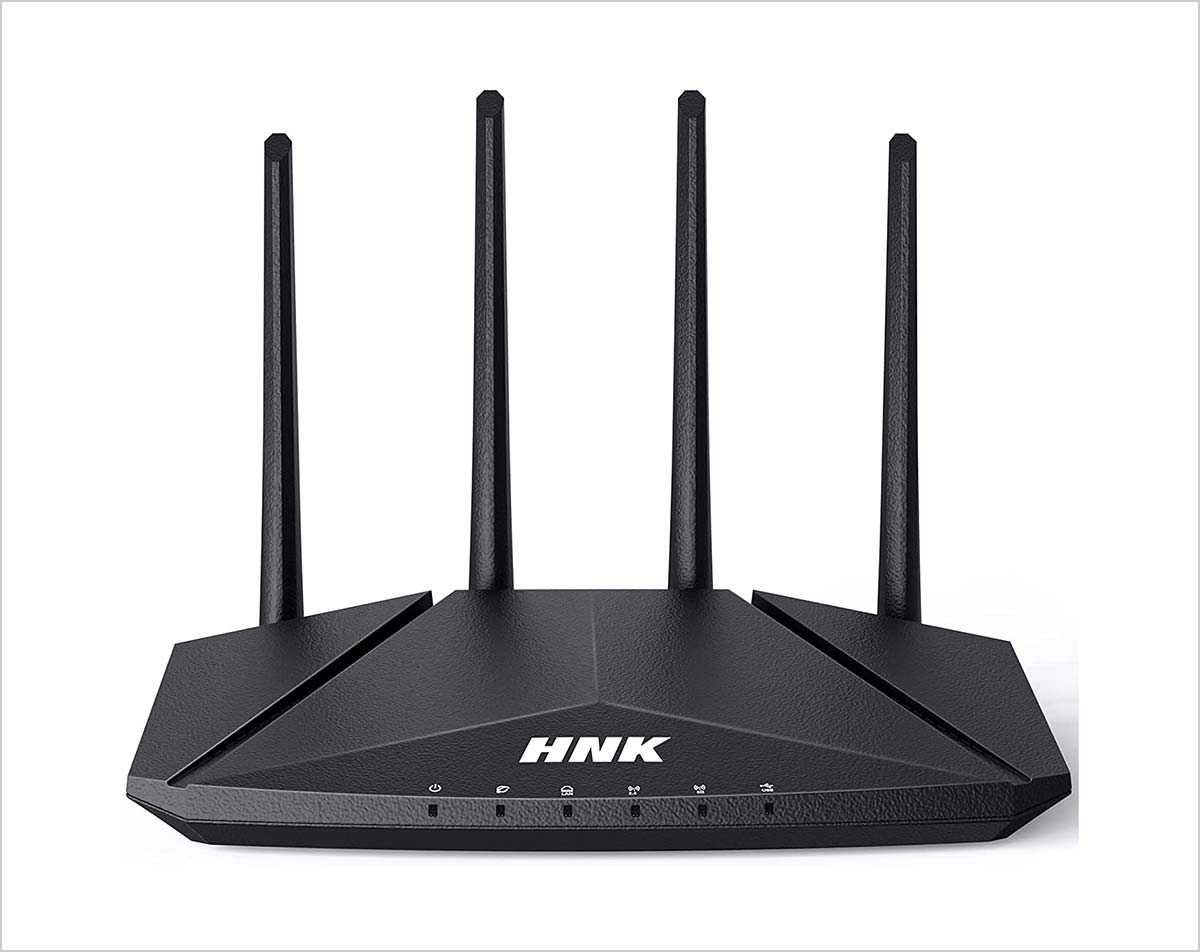 15. TP-Link AX5400 WiFi 6 Router 
Specs: (Archer AX73)- Dual Band Gigabit Wireless Internet Router, High-Speed ax Router for Streaming, Long Range Coverage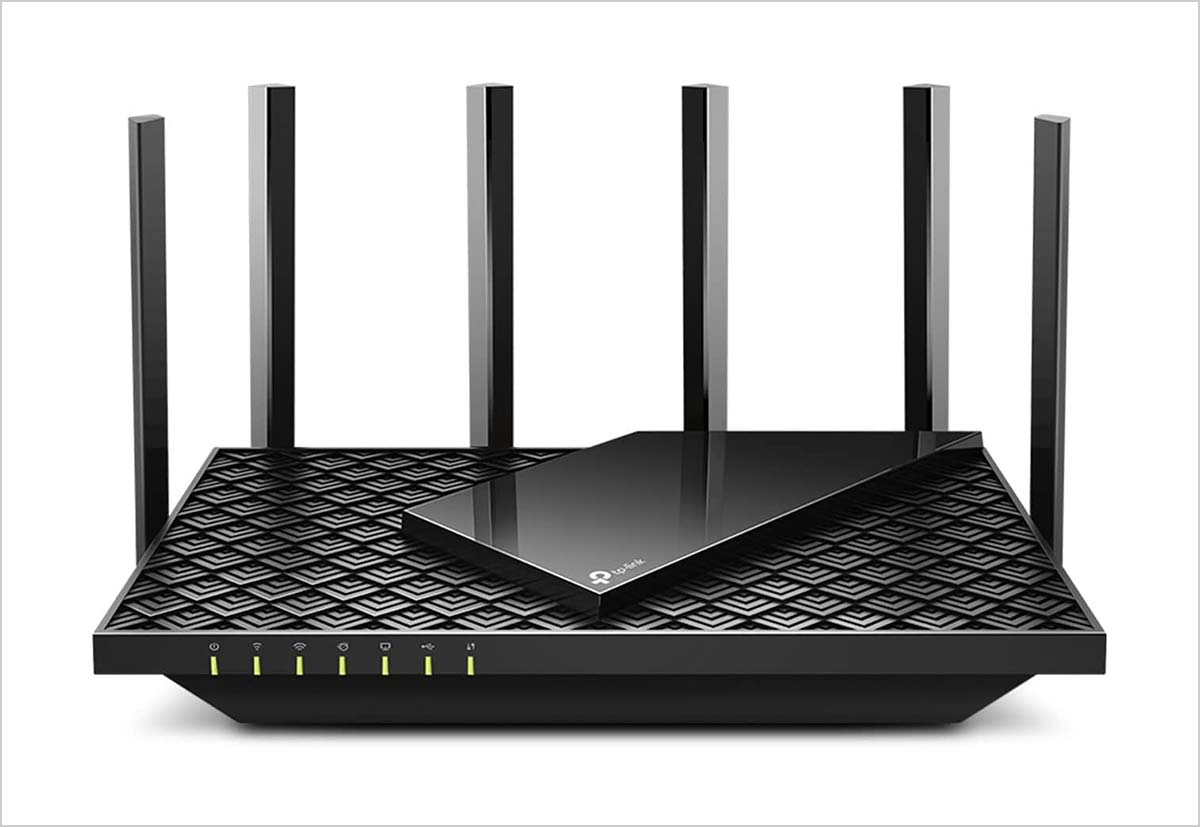 16. TP-Link AC4000 Tri-Band WiFi Router
Specs: (Archer A20) -MU-MIMO, VPN Server, 1.8GHz CPU, Gigabit Ports, Beamforming, Link Aggregation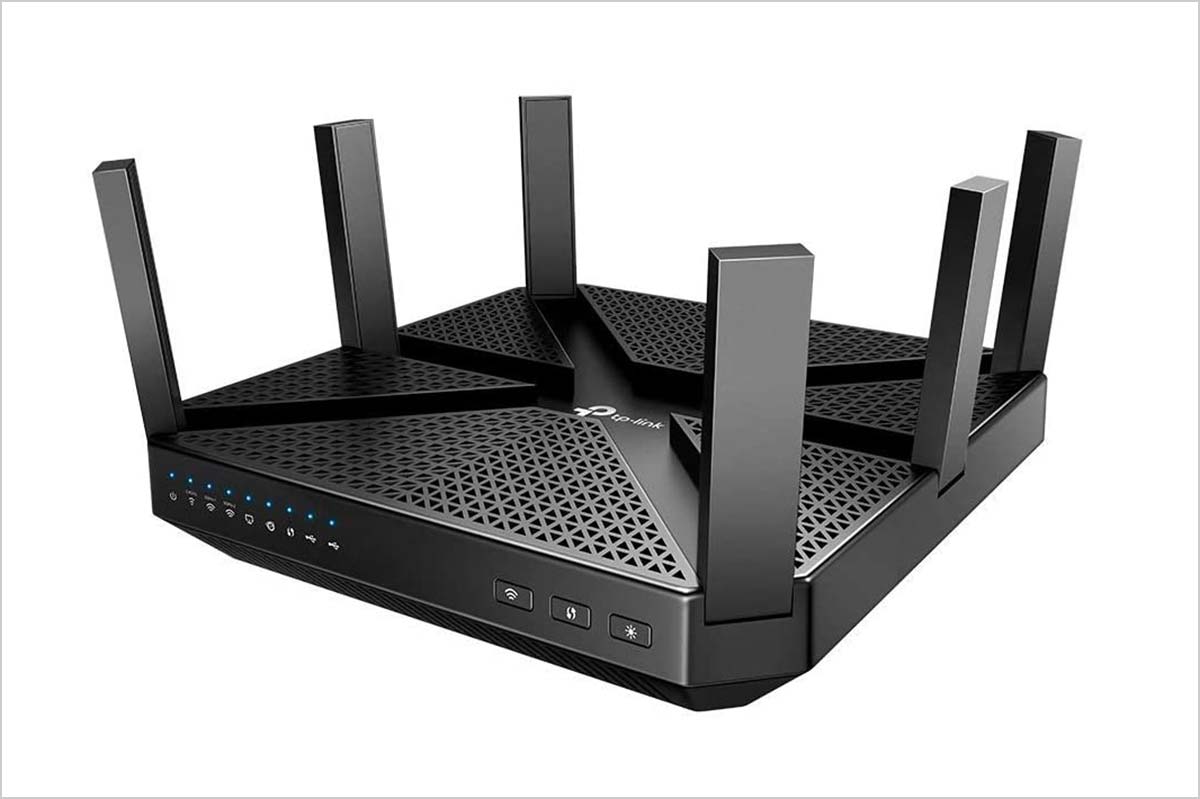 17. TP-Link WiFi 6 AX3000 Smart WiFi Router
Specs: 802.11ax Router, Gigabit Router, Dual Band, OFDMA, MU-MIMO, Parental Controls, Built-in HomeCare,Works with Alexa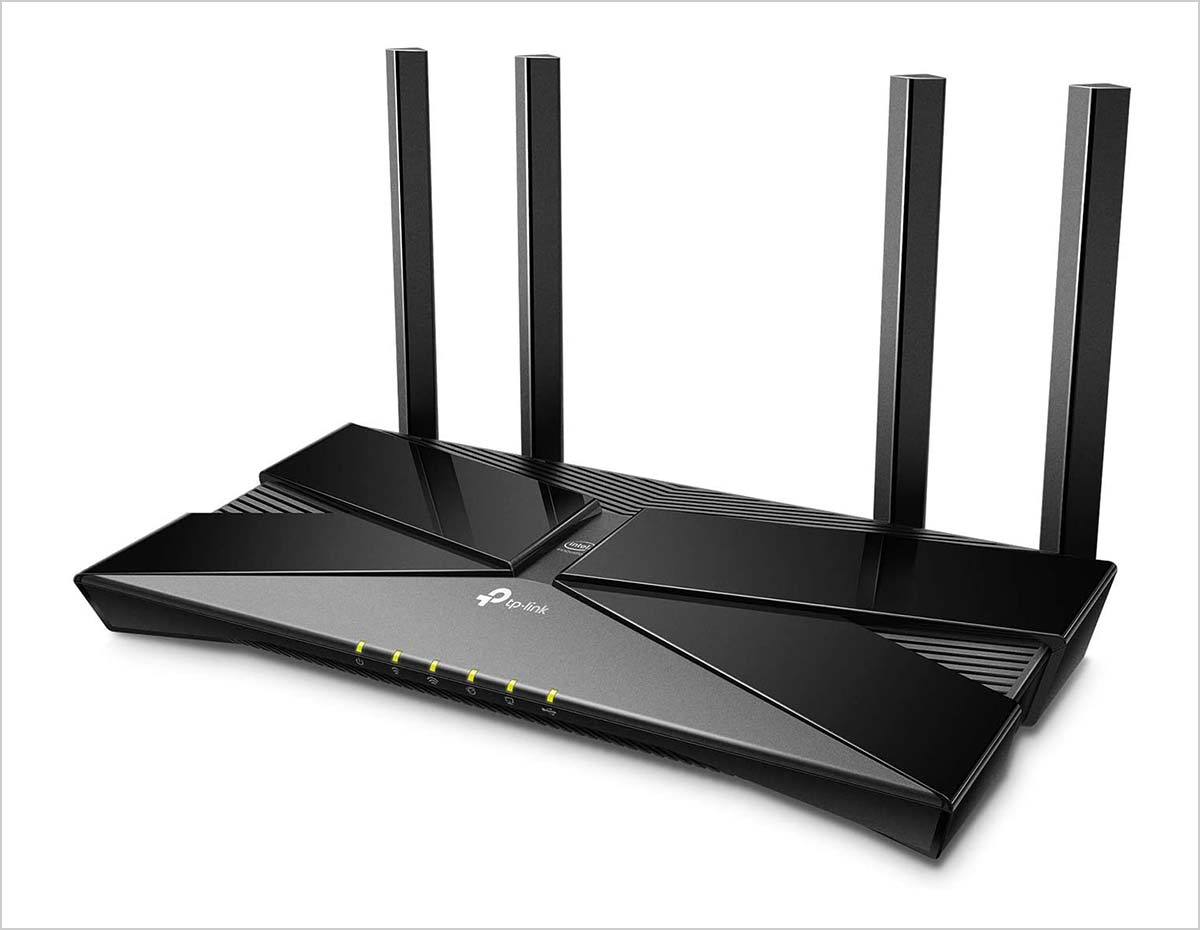 18. NETGEAR Nighthawk X6 Smart Wi-Fi Router
Specs: (R8000) – AC3200 Tri-band Wireless Speed (Up to 3200 Mbps) | Up to 3500 Sq Ft Coverage & 50 Devices | 4 x 1G Ethernet and 2 USB ports | Armor Security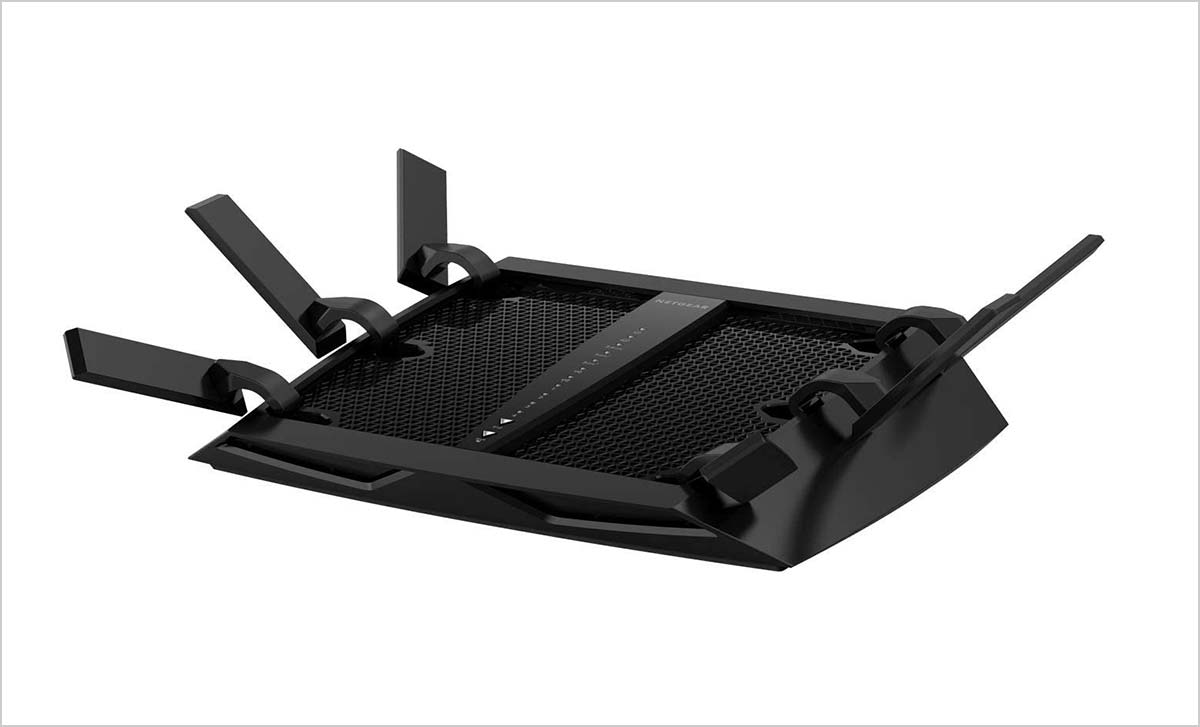 19. Reyee WiFi 6 Router AX3200 Smart Wi-Fi Mesh Router
Specs: High Speed Wireless Router with 8 Omnidirectional Antennas, Dual Band Gigabit Wireless Internet Computer Router for Homes up to 3000 Sq. ft. – E5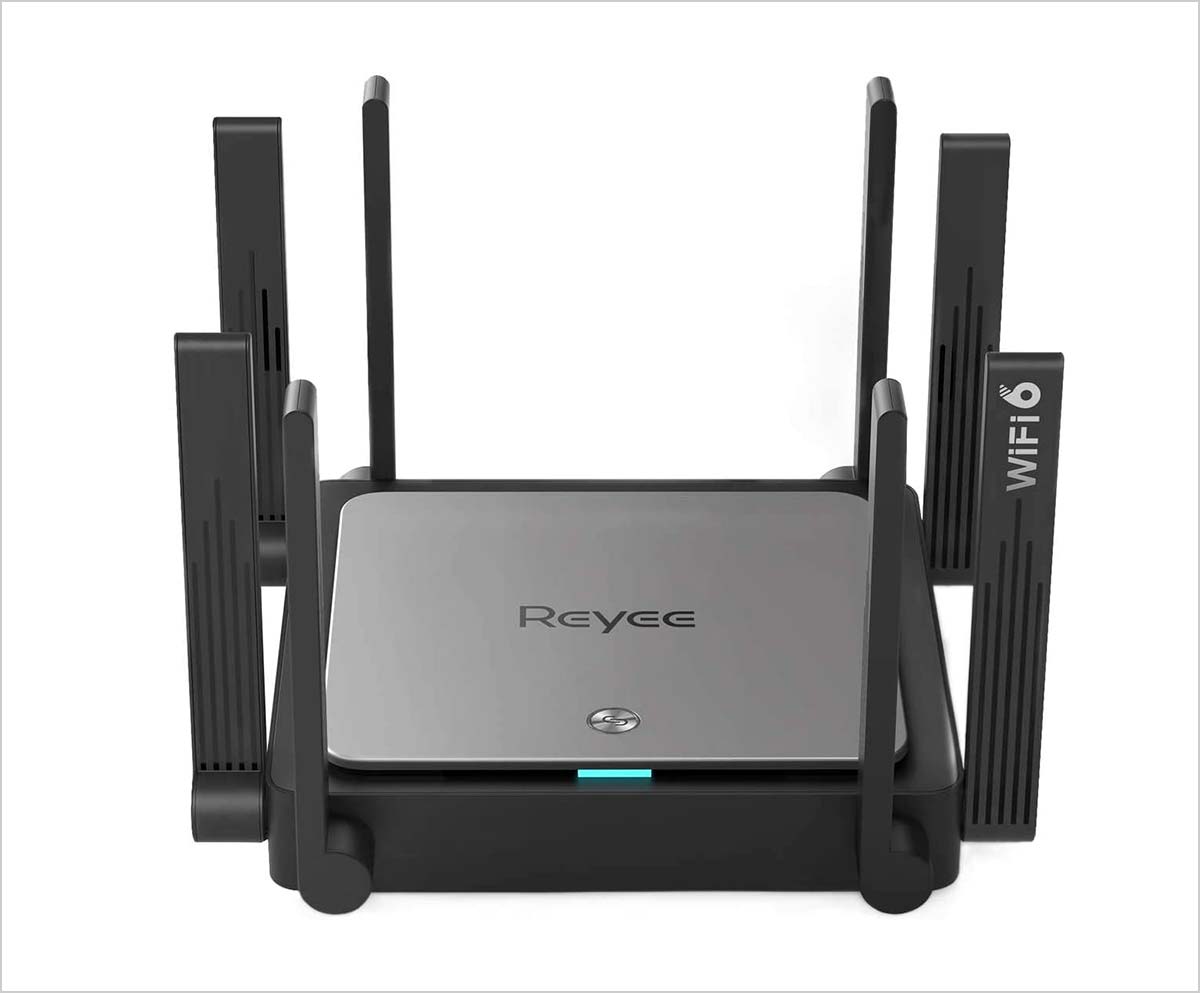 20. NETGEAR Nighthawk Pro Gaming XR700 WiFi Router
Specs: 6 Ethernet Ports and Wireless Speeds Up to 7.2 Gbps, AD7200, Optimized For The Lowest Ping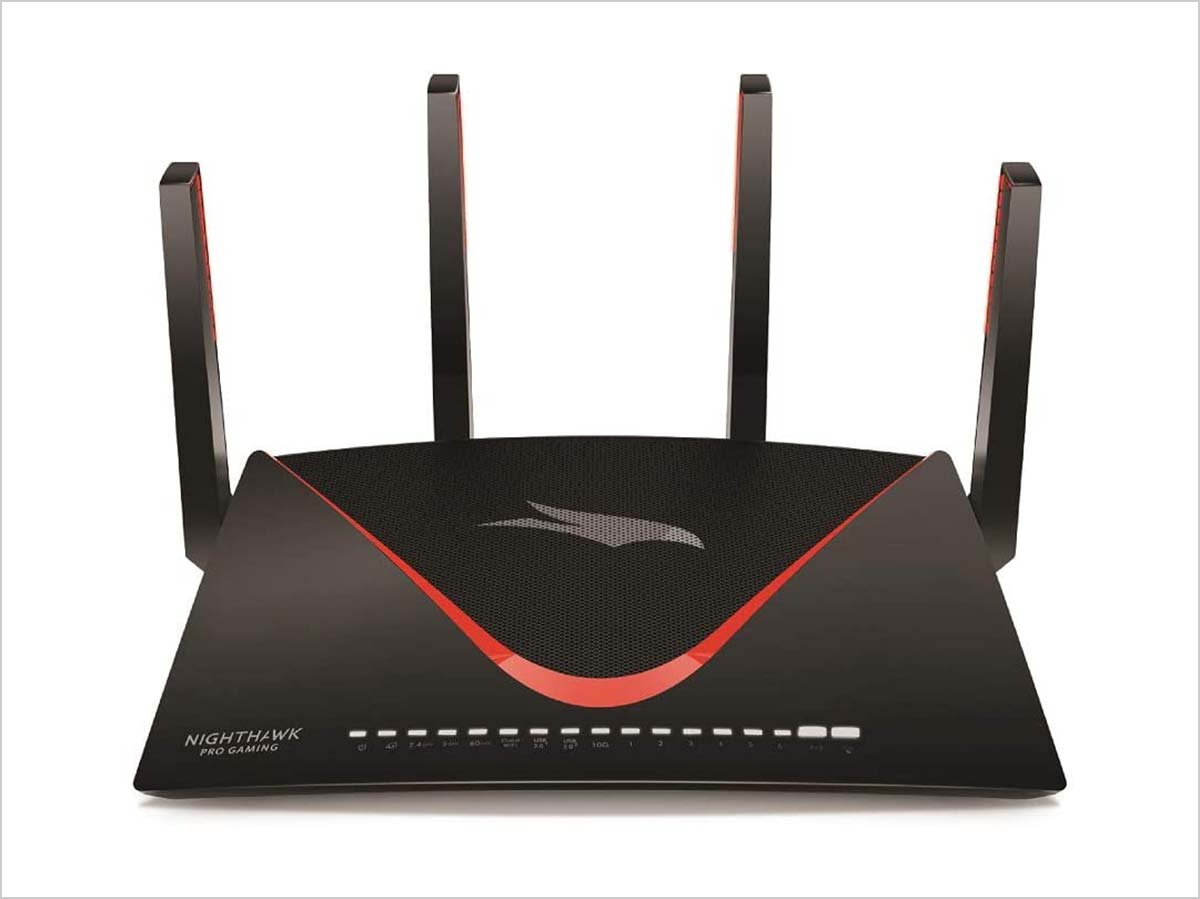 More Awesome Products You Would Love To Buy: