Hi there everyone! We hope that you guys not only had a really great time reading our previous blogs but that you are also very excited to check out our free yet super editable old building vintage sign mock-up PSD file that you can instantly get your hands on and start making stunning designs for yourselves and for the businesses that you are working with. We can't wait to share everything that you guys need to know about how to make the most of the old building vintage sign mock-up PSD file for your personal and commercial projects, but before doing that, we would like to take a moment to thank you all for the love and support that you send our way and for also making sure that your friends, family members and favorite colleagues are also reading our blogs and liking them too. And we hope to see more of that happening in the future as well.
Recommended: 60+ Best Free Signage Mockups
We are sure that you guys must have come across multiple vintage sign designs even today when you were commuting for work or coming back from school and while you cherish all things classy and impressive, we are sure that you also know that what was once considered old becomes new again and that is why we happen to see many design elements from the olden times which are now being incorporated into new designs – making them all vintage yet beautiful to look at. Also, it is a fact that in order to make things keep working in your favor when it comes to your business, it is important to plug in a new strategy every now and then (but not too frequently) to make sure that you are well connected with your target audiences and can also gather more traction from your potential customers, etc. So, if you were planning to check out how vintage sign designs can work for you guys, this is your sign and we want you guys to keep reading the blog till the end in order to make smart creative and design decisions.
Okay so, first things first; it is extremely important for you guys to know and understand the different time periods from which you would like to pick your style when it comes to creating vintage sign designs. For example; from 1900 to 1940, bold colors and graphics were created and incorporated into the designs whereas from 1940 to 1990, the designers were more inclined towards making and utilizing inventive and striking color combinations. This time period is also known as 'Mid-century retro'.
Recommended: 50+ Vintage Hotel Signage Ideas
Now, in order to better understand the styles in detail, you will have to carry out some extensive research to put a finger on what you would be working on. This can also serve as the theme for your communication so make sure that you do not take this step lightly. For starters, you can pick poster designs, magazines, old sign photos and advertisements from a certain time period to see what all was being created during that time and you will be good to go. We would also like you guys to consider checking out what other brands that you consider your competitors are doing and especially look out for their design approach and find out if they went vintage at some point in their communication or not as that will serve you as the biggest key factor to decide if you want to go all vintage or nah, you know?! All the findings will help you guys decide how to proceed further and we can bet that you guys will make informed decisions so allow us to share a couple of tips to use our free old building vintage sign mock-up PSD file.
To design the most attractive and effective vintage sign mockup PSD file, you need to ensure that you are considering all the design elements to make things work such as the color palette, typography as well as the images that you will utilize to complete the design. If you're feeling fancy, plug in a couple of bulbs to make the sign more engaging. Then you'd need to pick up just the right place to install the sign so that it is visible and can deliver your branded message nicely.
That is all for today! We hope that you liked reading the blog and that you will also share your valuable feedback with us in the comments section down below. And while you are at it, don't forget to share the blog with your favorite colleagues, friends and family members as well so that they can check out the tips & tricks that we have shared in the blog and can also use them for creating their very own designs.
Free Old Building Vintage Sign Mockup PSD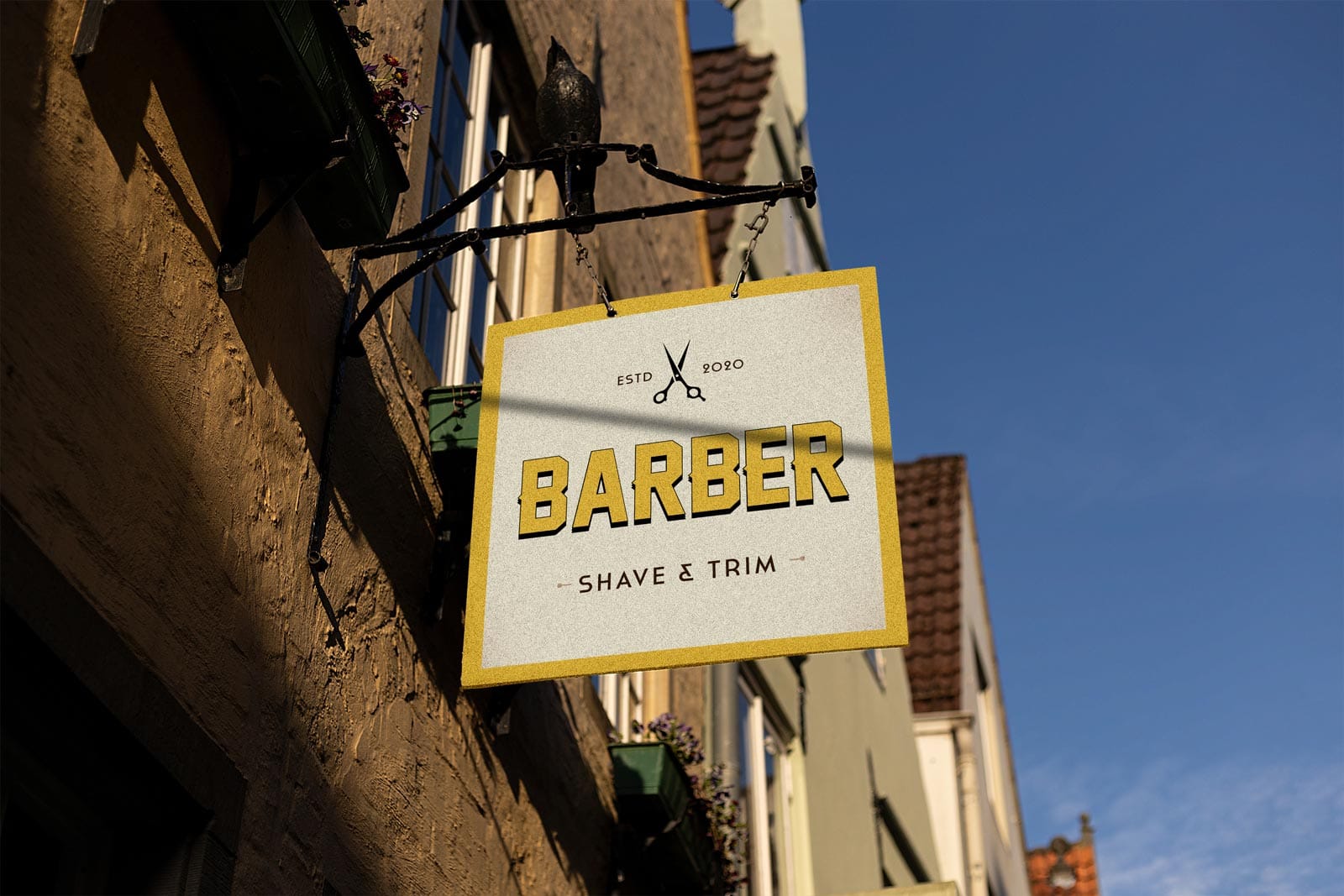 Available Format: Photoshop PSD
License: Free for personal and commercial usage
File Format: WinRAR
Mock-up Resolution: 4500 x 3000 px
Artwork Size: 1986 x 1986 px
Note:
1. Free Sign Mockup is allowed to share online (A Must Linkback to this page)
2. Say thanks if you like or share/tweet with your friends. That means a lot to me.
3. And don't forget to follow or subscribe to receive more high-quality premium freebies & awesome articles only.
Download Signage Mockup
More Free Sign Board Mockup PSD Files: