In order to survive in this world we seek education, grow up to be stronger and acquire knowledge that can help us in the long run. In order to feed the stomach we undergo several challenges in life. Earning livelihood is almost impossible for many, who have not got any skill, experience & education in their hand.
It becomes hard for them to get a job from which they earn ample money and feed their families in a good way. From cradle to grave, we are taught to learn and acquire knowledge no matter what. It is the only thing in this entire world that can never be stolen.
Your knowledge is yours, no robber will snatch it from you but there are still many people who are well educated but jobless; it is a matter of fate and destiny also. If you are seeking a job and want to apply in a big well known company, the first and foremost important thing that is required from you is your curriculum vitae; it speaks volumes about your skill, qualification, certificates and experiences.
No matter where you go for job interview you must be carrying with yourself a well-made CV that would introduce yourself to the owner or interviewer. Today I am unfolding before you 20 best free resume (CV) templates. Have a look at the collection.
Look through the awesome examples; you will have a better idea how CV has to be made. You can place your own designation, information and work experiences etc., on any of these templates and use it as your mouthpiece while going for a job interview. Write down your potentials, strength, forte, specialties and this piece of paper will work like magic for you.
A well-made CV can earn you a good job and interviewer will prefer you before the rest of the candidates because CV gives a true picture of oneself, thus it has to be stunning, vocal and well-knitted together. The job approvals are easy now with the help of Curriculum Vitae. Scroll down!
20 Best Free Resume (CV) Templates in Ai, Indesign & PSD Formats
 1. Free PSD Resume Template

2. Free Resume CV Ai & PSD Format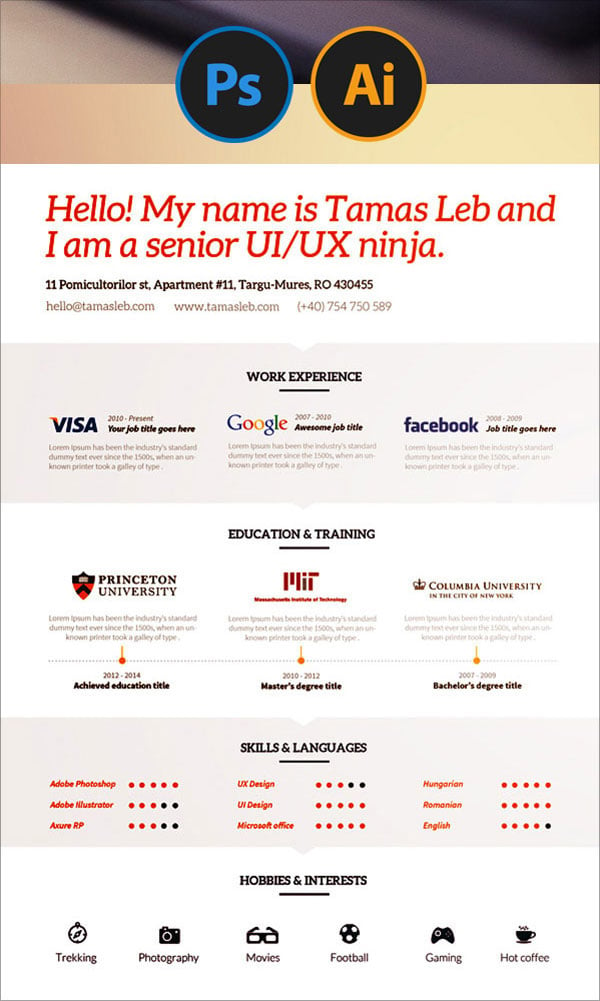 3. Free Infographic Resume PSD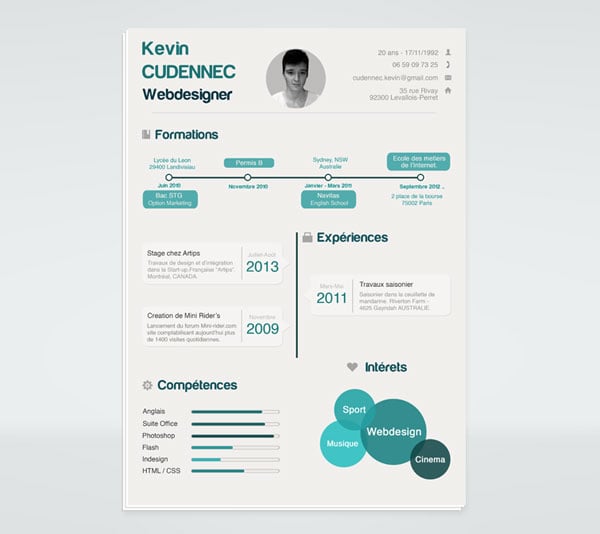 4. Free Ai Simple CV Design Template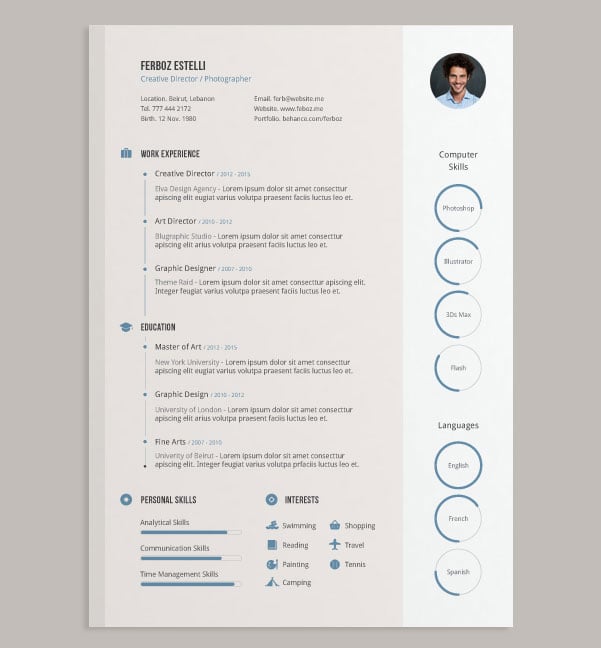 5. Free Indesign CV Template Design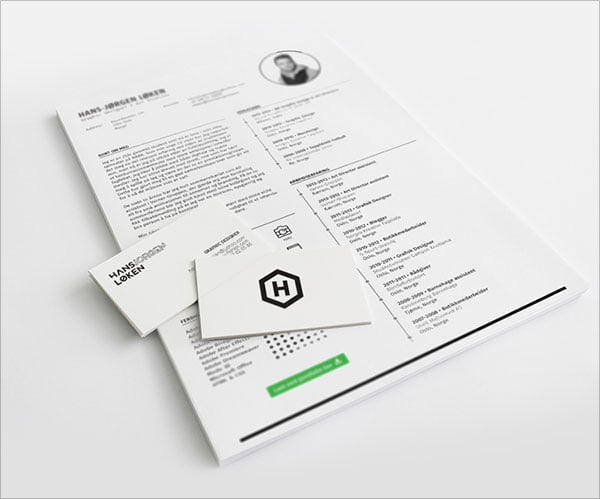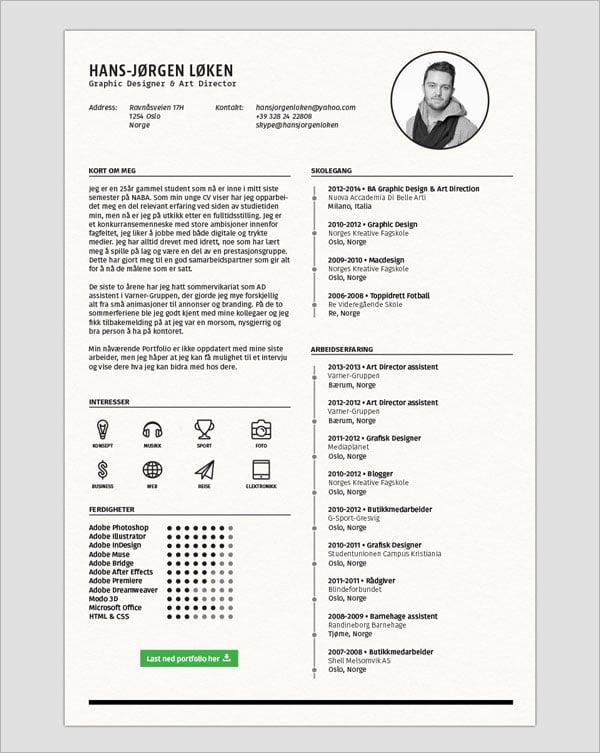 6. Free Infographic Resume PSD Template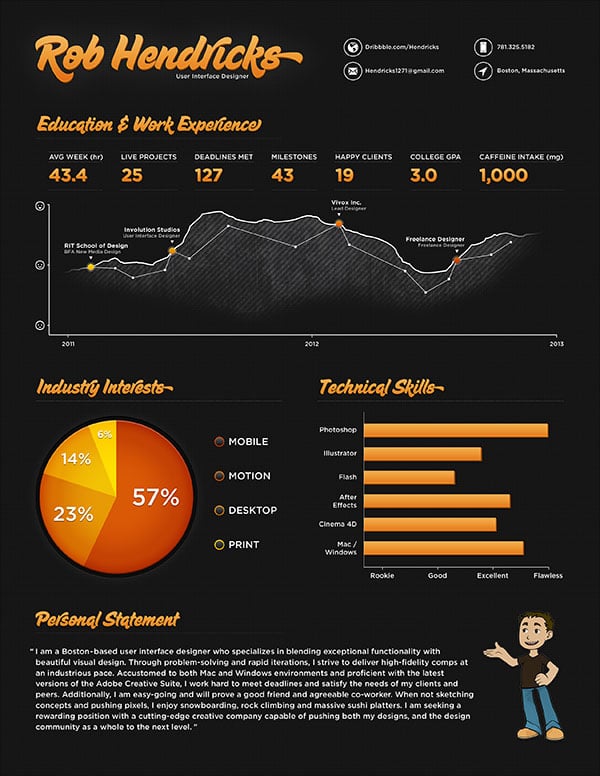 7. Free Cute CV Template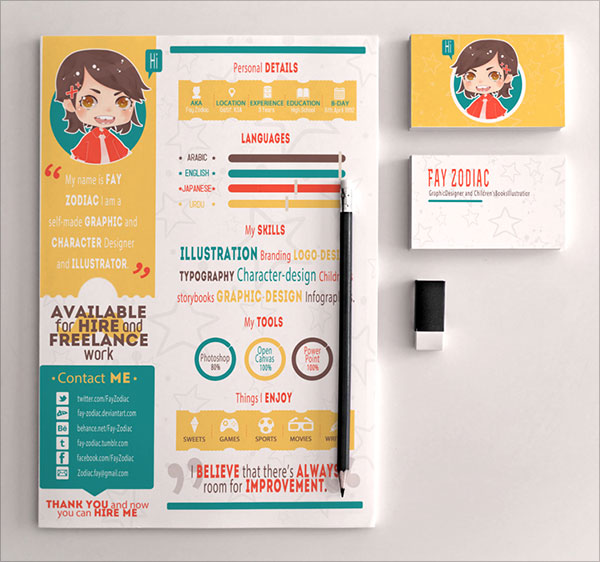 8. Free Simple Ai Resume Template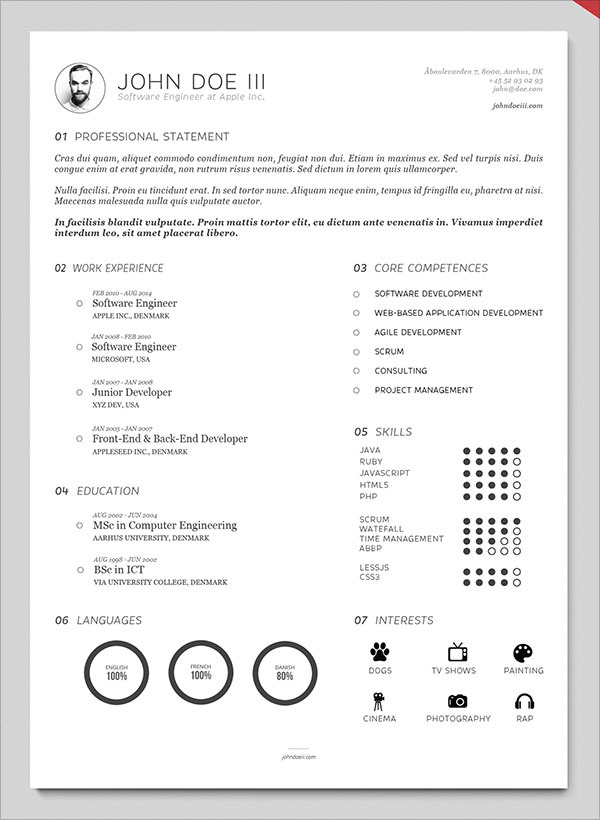 9. Free Professional Resume PSD Template

10. Free Infographic CV PSD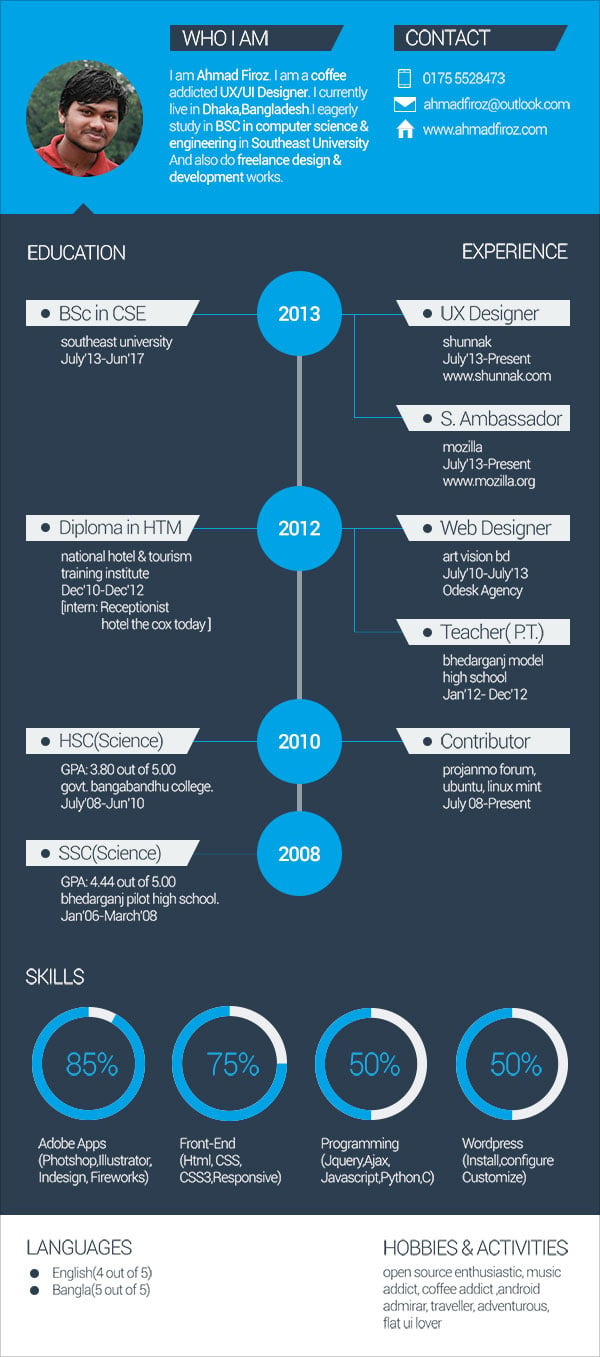 Free Resume CV Template | Free Resume Portfolio Design Template | Free Cover Letter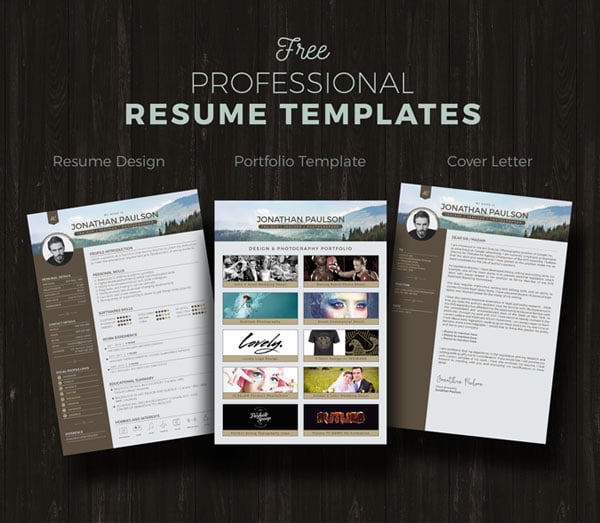 More High Quality Free PSD Files
Tags: cv templates, free resume templates, resume template