We all know that Photoshop can do wonders. It gives cool photo effects but you have to spend a lot of time in adjustment layers to make it cooler and premium. Some effects can take a lot of time but very few can give beautiful effects with minimum amount of time. I just recently learnt a quick way to get a 3D movie photo effect in Photoshop thought to share with you guys. Hopefully it will help you out in your upcoming projects.
Let's get started and learn it with-in just 5 minutes.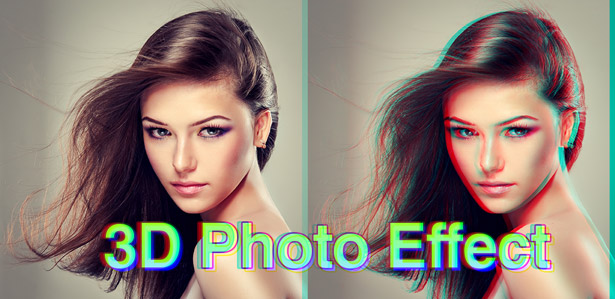 Difficulty: Beginner
Level: Basic
Learning Time: 5-10 Minutes
Software: Photoshop CS6 (Can be done with later versions)
Open any of your image in Photoshop then double click on the layer to unlock, it will turn into "layer 0" .
Image Credit: Beautiful girl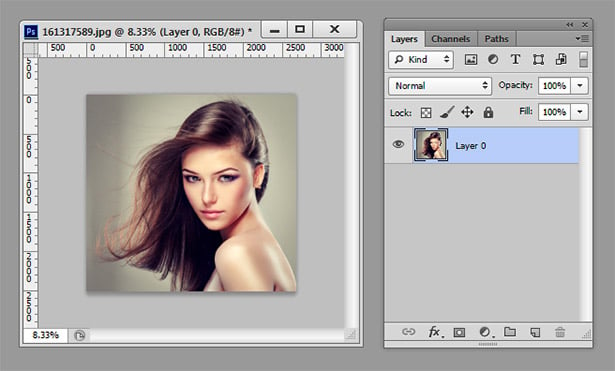 Now you need to duplicate your "layer 0″ twice.
Right click on the " Layer 0″ and > then Duplicate layer.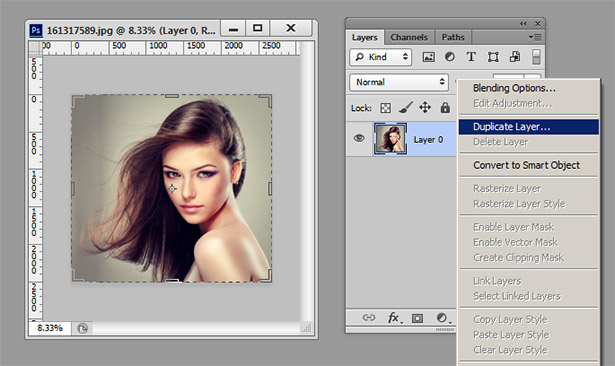 Do it twice and change the names of your layers to Red, Green and Blue.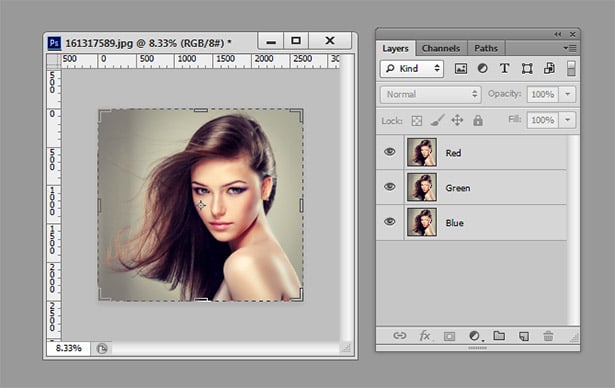 It is always a good practice to change the colors of your layer so you can differentiate the layers easily.
Right click on the layer blue and change its color and also to green and red like below.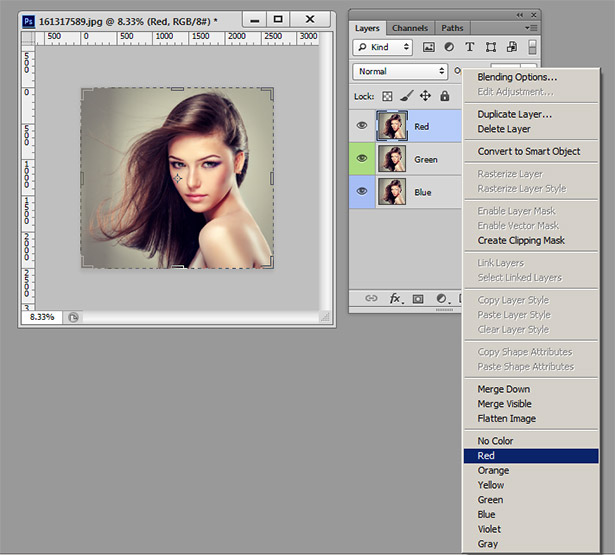 Now right click on your blue layer and then blending options.
Deselect "R" & "G" and only select "B" Channel like given on the below example.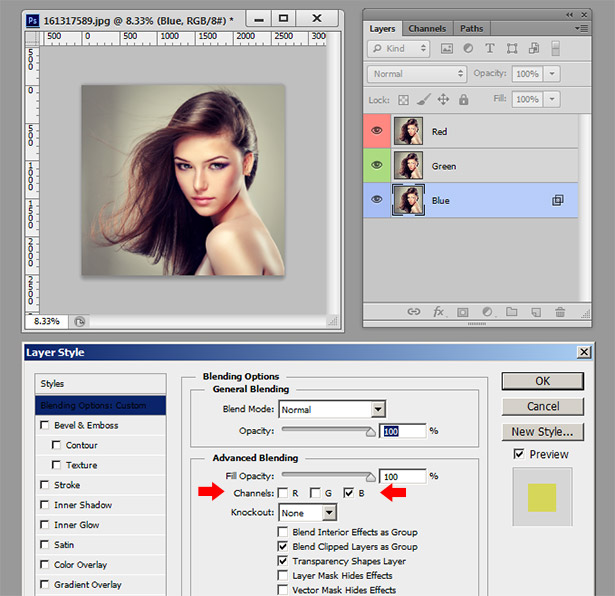 Repeat this procedure with other two layers. Go to green layer then right click on it > blending options and then again deselect "R" & "B" just Select "G" on green layer.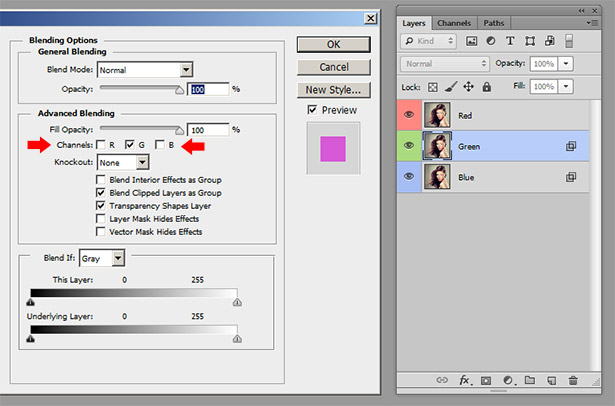 Again on Red layer do the same as below image. Hopefully, everything is going fine.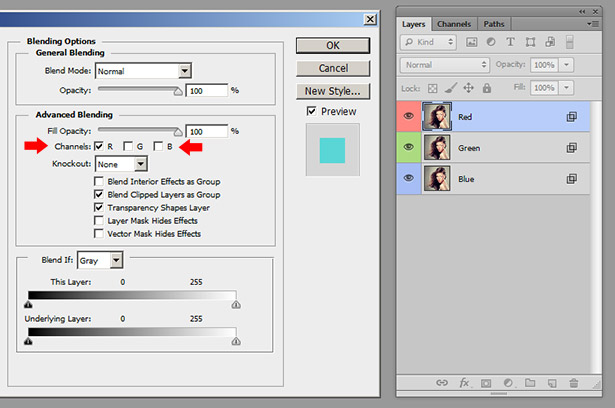 Just letting you know that what has happened to the layers. (Red layer has Red channel, Green has green channel and red has red channel turned on. Now the magic comes, you need to select red layer and move it left or right, you will slowly see the 3D effect like the image below.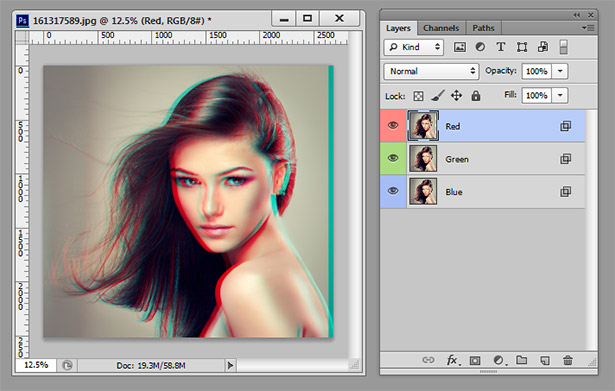 Now you can make several images like that within minutes. You can also move green and blue layers to get different effects. Play around with different images and make cooler photo effects. I also did to my image down below 🙂 :P.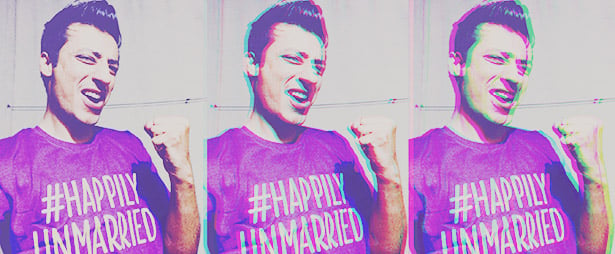 You can also follow me on instagram and get noticed of my new cool stuff.
More Best & Cool Adobe Photoshop Tutorials to try
Tags: photoshop tutorial, photoshop tutorial for beginner, cool photo effect