WordPress is undoubtedly one of the most popular Content Management System (CMS), which facilitates the building of websites. The penetration of WordPress in the market is such that it controls nearly a quarter of site throughout the world, and is still counting. Without any expert coding knowledge you can use WordPress themes effectively.
In this era of photography and Selfie social networking sites like Instagram and Facebook have given a great platform to promote this art. There are some people who want to take their passion to next level and are looking for something worthy like building a photography website or starting their own blog. WordPress offers the solution by providing themes dedicated to photography. The main objective of photography theme is to display an array of photographs in a portfolio. Also the site should be fully responsive so that it can reach masses, by supporting viewing on devices like mobile, tablets and desktop.
We bring a list of top 15 WordPress themes dedicated especially to photo bloggers. These themes are so powerful that a professional can arrange his gallery and can run his own site without even breaking a sweat.
1. Origami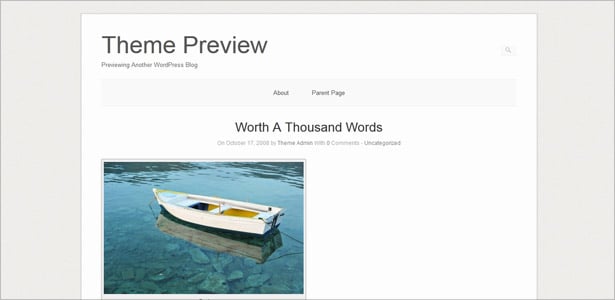 Origami uses light colors and subtle contrasts to weave natural visuals into a theme perfectly. The animations used in the theme are not too gaudy and dissolves in the theme like sugar in water. It offers a drag and drop page builder which can customize layout with all your widgets. The theme use limited images and has a minified version of all its CSS which makes it lightweight and easy to load.
2) Adventurous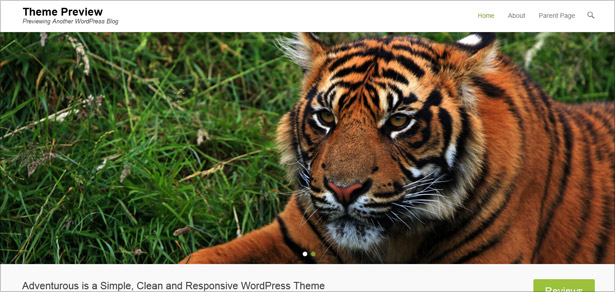 Adventurous, as the name goes is a young and dynamic theme for enthusiastic photo bloggers. The vibrant theme is highly flexible and can be molded easily as per requirement. It is currently being used in German, Brazilian, Dutch, Portuguese and Hungarian.  It is a perfect catch for photographers, personal use or businesses.
3) SOLILOQUY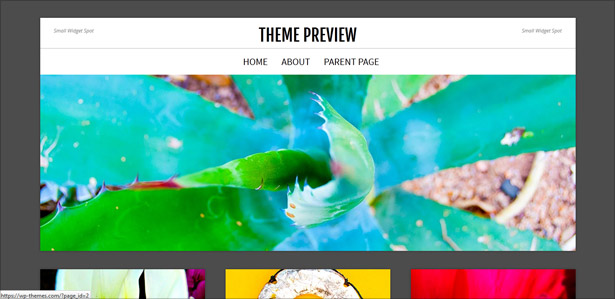 Soliloquy brings back life with its solid display of fluorescent colors. The radiant images goes perfectly fine with subtle background. This is a modern WordPress theme which features collection of mesmerizing pages, post layouts, and left and right sidebar options to serve your purpose.
4) TRACKS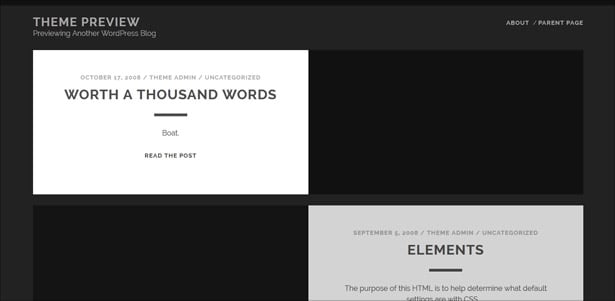 Tracks is a unique theme with a perfect blend of style and simplicity. The stand out feature of this theme is the content pages which uses images in such a way that a reader is not distracted while reading. It is a trademark theme for anybody looking for a perfect combo of image and posting content.
5) PROTOPRESS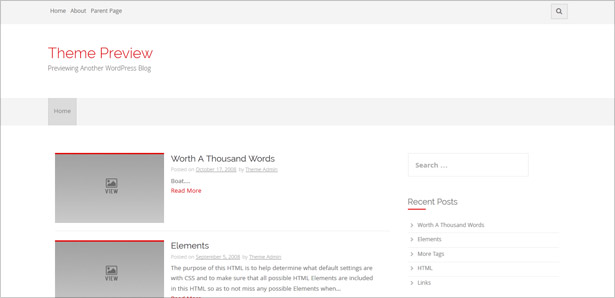 Protopress is yet another classic WordPress theme. It brings a whole lot of features like 3D slider, showcase area, editable menu, high quality animation etc. It also comes equipped with Search engine optimization friendly feature. To top it all, it is fully responsive and works fine on all devices ranging from mobile to desktops.
6) ROKOPHOTO LITE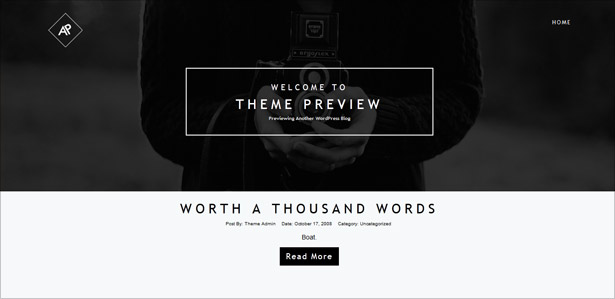 The theme speaks for itself with its stunning styling and mesmerizing content. The code is very clean and can be edited even by a novice in HTML/PHP. The theme is localized which allows to translate all in built text to your local language.
There is no better theme a photo blogging site could ask for.
7) ADIRONDACK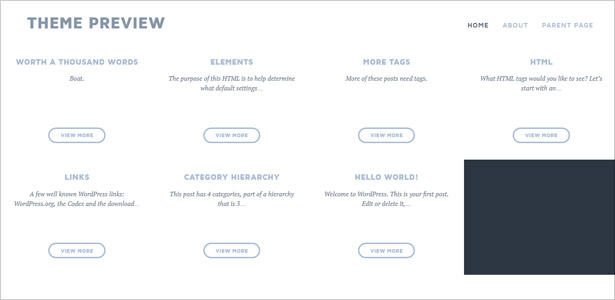 Adirondack steals the thunder with its radiant design, which highlights the content. The use of large images and a perfect alignment creates a spellbinding effect which lures people with artistic taste.
If your blog contain many images and put beautiful images for featured pictures, ADIRONDACK is an ideal choice. This theme can increase beauty for the website and is having a well documentation guiding.
8) FREAK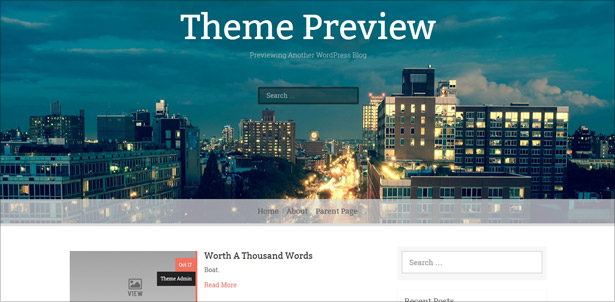 It is one of the masterpiece theme that you can get in WordPress. The main highlight of this theme are multiple navigation bars and a large header imprinted with social icons. It is built on bootstrap 3 and is fully responsive. It has some additional features such as responsive slider with 10 slides, parallax effect for header, multiple blog layout and more.
9) I-MAX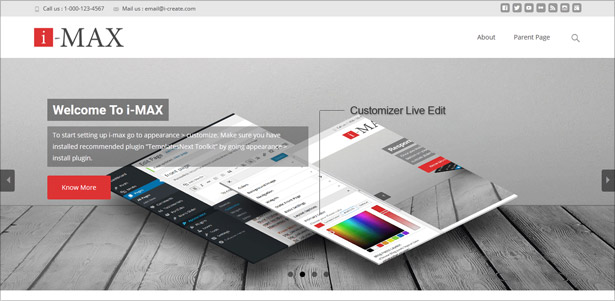 It is an eye catchy, diverse, and a responsive WordPress theme which can fit into range of professions like personal use, business and blogging sites. It has a list of standout features which differentiate itself from crowd like infinite colors, editable slider and background, multiple blog layout and more.
10) SKT BLACK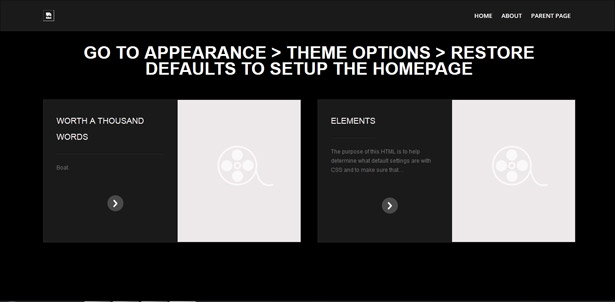 It is a dark theme which is compatible with latest version of WordPress and plugins like WooCommerce and Contact form 7. The homepage comprises of several blocks, thereby facilitating the user to customize the home page. It lifts the burden off your head as it is already SEO and SMO ready theme.
11) PINNACLE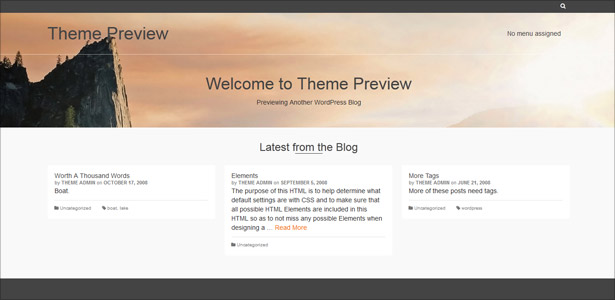 Pinnacle offers an endless feature list that would take you months to explore.  With the option set available you can take the creativity to a next level. The responsive layout works perfectly for both mobile and desktop. With the diversity that this theme offers, it can be used for online store, business or even for personal sites.
12) HARMONIC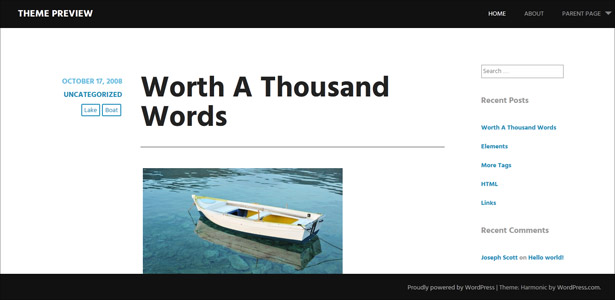 Harmonic offers a unique display by featuring full screen background images and focusing on content and images. Even a beginner in PHP/HTML can set a news, widgets or portfolio in the background. It supports 16 different social networks.
If you want to create a strong impact on the reader using images, this theme fits the bill.
13) WEAVER XTREME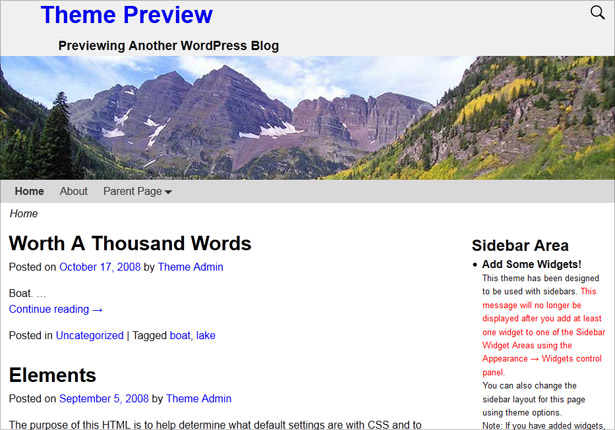 Weaver Xtreme is an all-purpose solution for any website. The checkbox option allows us to customize the look and feel of theme to our convenience. Weaver Xtreme has an extremely dedicated support team which work all around the clock to make this theme a successful one. Once you are addicted to WEAVER XTREME, you can't let it go at any cost.
14) ZIFER CHILD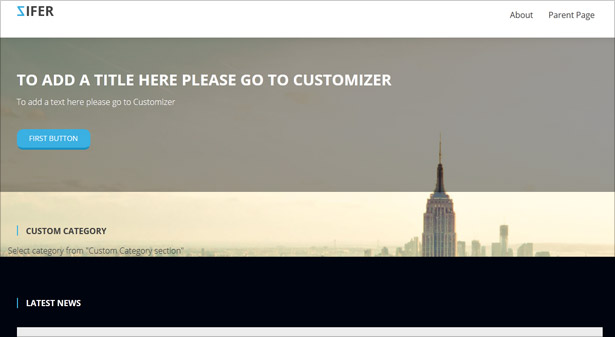 Zifer Child is yet another theme to be looked out for photo blogging websites. It is used as an assisting theme for blog Zerif Lite. It supports latest WordPress features and can be customized easily. It is used to create photography portfolio which is its standout feature and distinguishes the theme from bunch of available themes.
15) FOLIOGINE LITE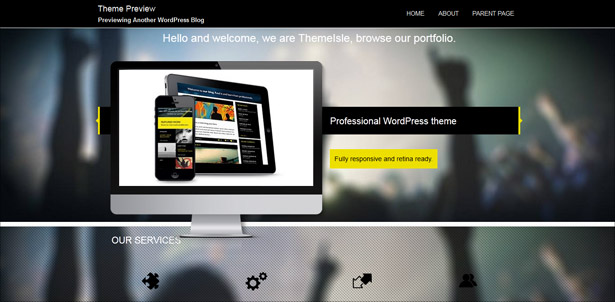 Foliogine lite is a clean and stylish theme which focuses on images, portfolio, video, music and more. Its customizable nature allows you to get the desired look and feel. It is a SEO friendly theme which will give your content an upper hand on search engines.
The post would aimed at helping you to decide the best Photoblogging theme available from thousands of top rated WordPress themes. The WordPress has opened up new gates for every professional to showcase their talent all around the globe. Moreover, the use of WordPress themes for photo blogging has revolutionized the era of photography sites and photo blogging. These WordPress themes supports latest features and have visual presence which appeals to audience from every part of the world.
Are you also planning to take your hobby of photography to next level, by starting a blog/site? Feel free to leave a comment below to let us know if you have something more to discuss regarding the latest WordPress themes.
Contributor: Abhishek is a content developer and writer at Codecondo. He loves writing and sharing topics on web development and web programming and latest trends going around in web world.
More Free & Premium WordPress Themes 2015 You would Love to Download
Tags: free wordpress themes, free wordpress themes 2015, free wp themes, free 2015 wordpress themes, best wordpress themes