There is no job or profession that offers you free time so you could mooch around and find ways to enjoy & have a fun time. When you enter into the world of business and cooperative enterprises, things are not simpler as they may appear to you. Every passing day is a new contest assuring us that this is demanding and requires the dire urge.
Anything that we are careless about usually and mostly gives us average results. For doing something superfluous one has to put his feet on the skateboard or on the rollercoaster to make the ride worthwhile. Nothing valuable comes easy, you need to grind yourself, work harder than expected and give your 200%. Because there are tons of other jobless people who are in need to get the post on which you are working.
So make sure you do complete justice to your seat and designation. For artists and designers no day is a day of relaxation because their company and workplace relies on them. All the designing material, suggesting taglines, providing variations to the projects, suggesting color schemes, playing with textures, making the logo design, business card, mockups and brochures; anything and everything is thrush on to their shoulders so they really have to be, all the time, mentally present with all eyes and all ears open which is the demand of their job.
Let's come towards today's post. Here I have designed a free offset paper horizontal poster mock-up to accommodate you which can be used if it suits your needs, you can insert in your own poster design and make it stunning. We try our best to shortlists the design posts that are liable to help you through. The design posts we arrange on daily basis are works of inspiration and to give you ideas.
So do let us know what you think about all the posts we have been presenting before you. Subscribe us for more interesting collection in future too. Your feedback is highly welcomed and we would cherish if you take out time to visit us again. Here we go!
Free Offset Paper Horizontal Poster Mock-up PSD File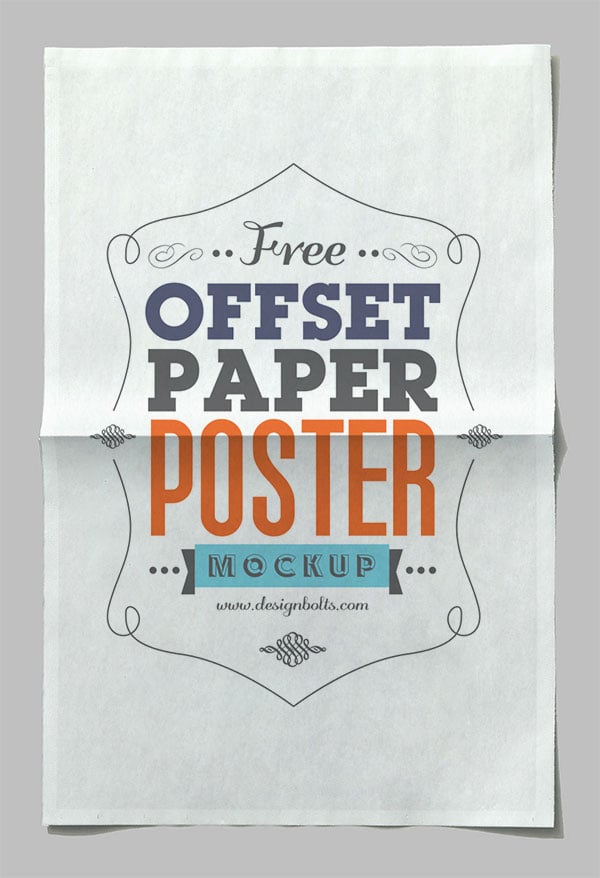 Available Format: Layered PSD with smart object insertion
License: Free for personal and commercial use
Note:
1. Mock-up is not allowed for redistribution
2. Layers are hidden to decrease the size of file kindly unhide, ungroup and place your design on red color layer.
3. Linkback if you want to share online
Offset Paper Poster Mock-up
More High Quality Free Mockup PSD Files