Do you know Isabelle Staub who got out of her creative block phase when she decided to work on Disney princesses by repainting them? Well, this super talented artist would spend 8 to 12 hours on this personal project and gave all princesses a touch of her own style. She got all the appreciation for her amazing work. Isabell also shared that her fans want her to work on a series of villains now and she thinks it will be a good idea too but she would want to take a break from the Disney theme for a while.
Staub created her digital art by repainting all the Disney princesses including Pocahontas, Ariel – The Little Mermaid, Belle from Beauty and The Beast, Tiana from The Princes and The Frog, Aurora from Sleeping Beauty as well as Esmeralda and Jasmine from The Hunchback of Notre-Dame and Aladdin respectively.
All of us have grown watching Disney and we love the characters too but it always feels great to see more and more digital artists recreating / reworking on the characters by adding style to create more depth. With the new techniques and tricks, Isabelle gave life to all the princesses she chose to repaint. She used Corel Painter with Tablet for the most part of her digital paintings and then used Photoshop for final touches.
We absolutely love how every princess looks beautiful and alluring. Each digital painting speaks for the amount of efforts and time which were spent in completing the series. Isabelle has also started working on illustrating a book for small children. We wish her all the best for her new project. You can get updates on the book from her Instagram account.
We are sharing the digital art done by Staub here in this blog. Feel free to get inspired from her work. Do share it with your friends and colleagues too. You never know who might get inspiration for creating or even resume working on their own personal and professional projects. And don't forget to share which painting you liked the most.
Exquisite Digital Art Re-Painting of Disney Princesses by Isabelle Staub
Anastasia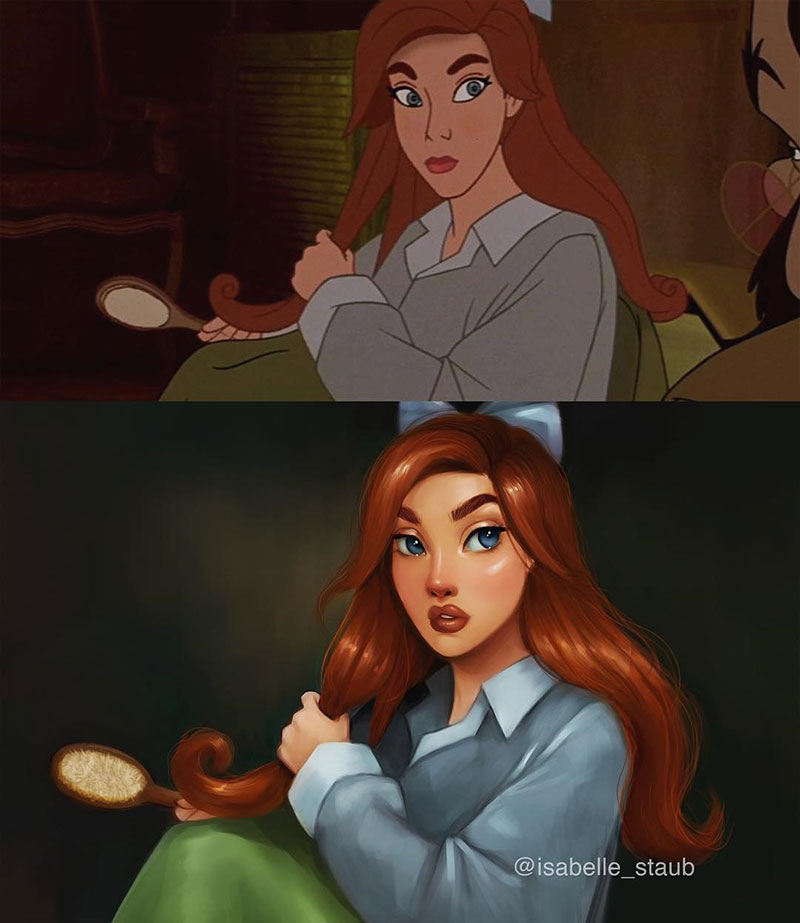 Ariel The Little Mermaid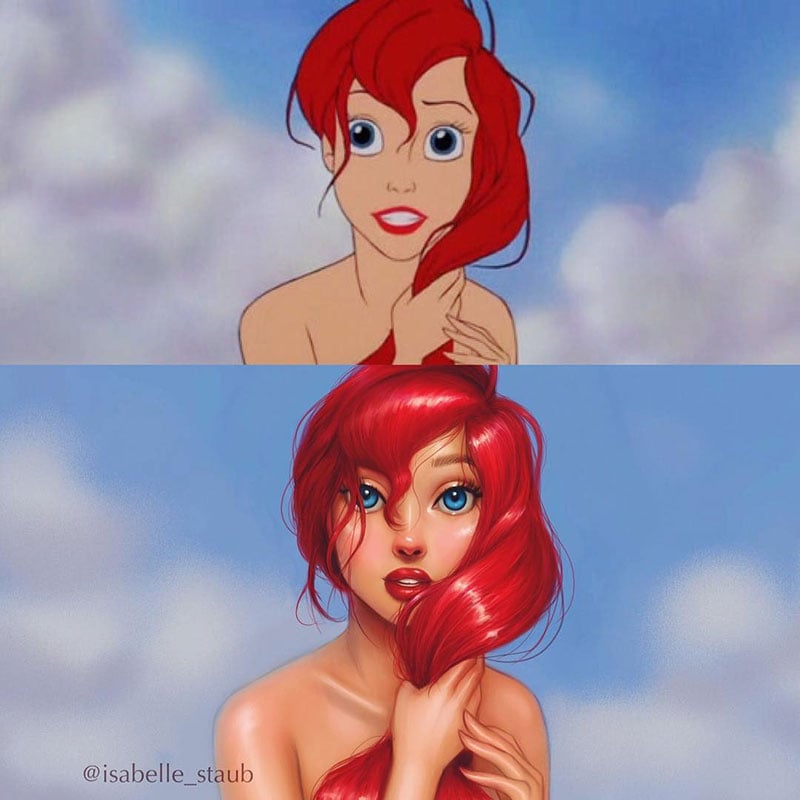 Aurora Sleeping Beauty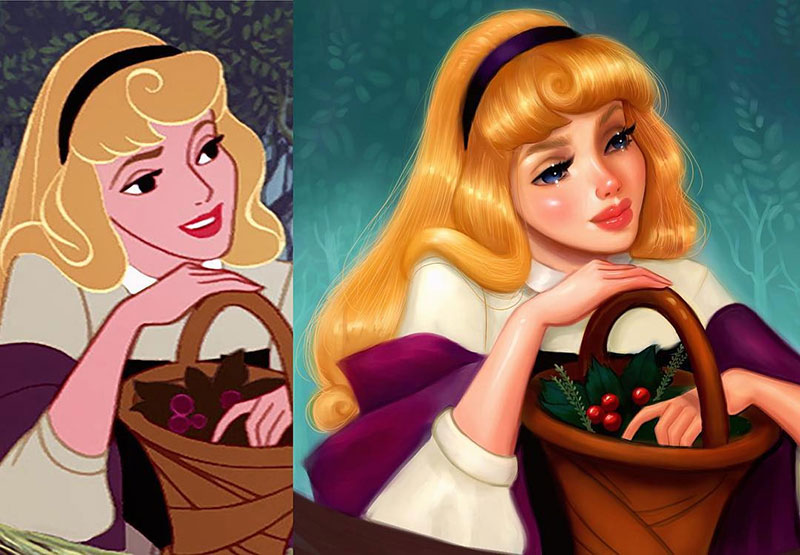 Belle Beauty And The Beast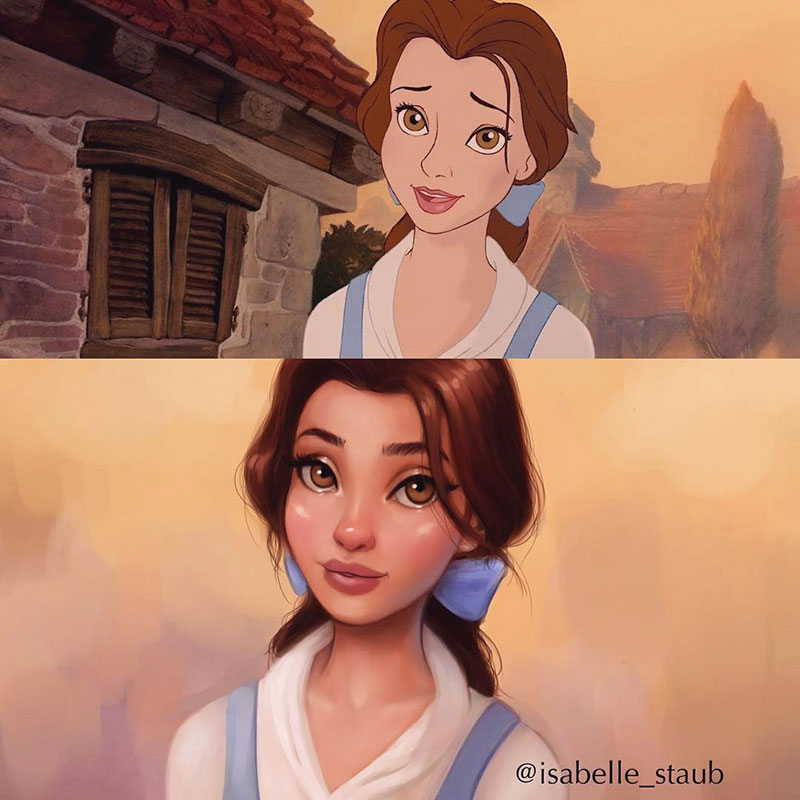 Bubbles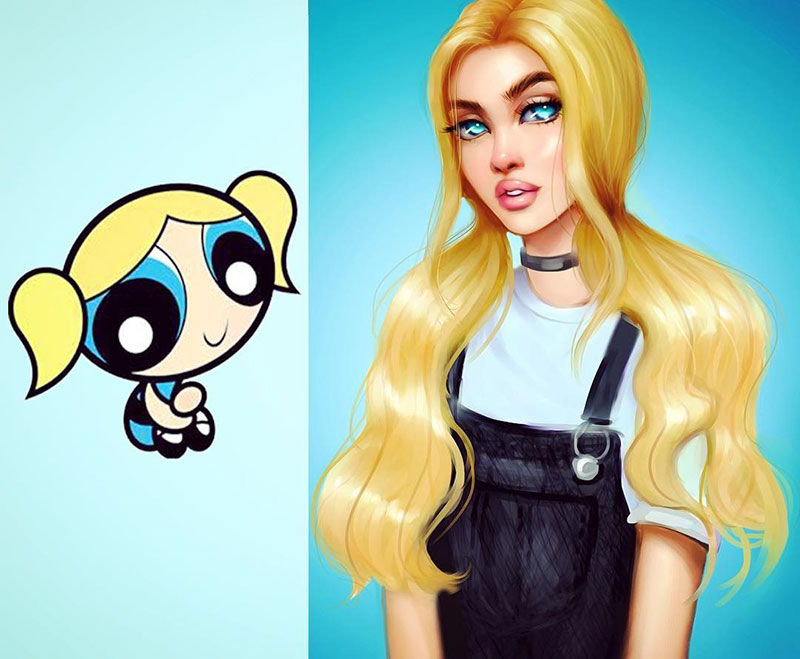 Buttercup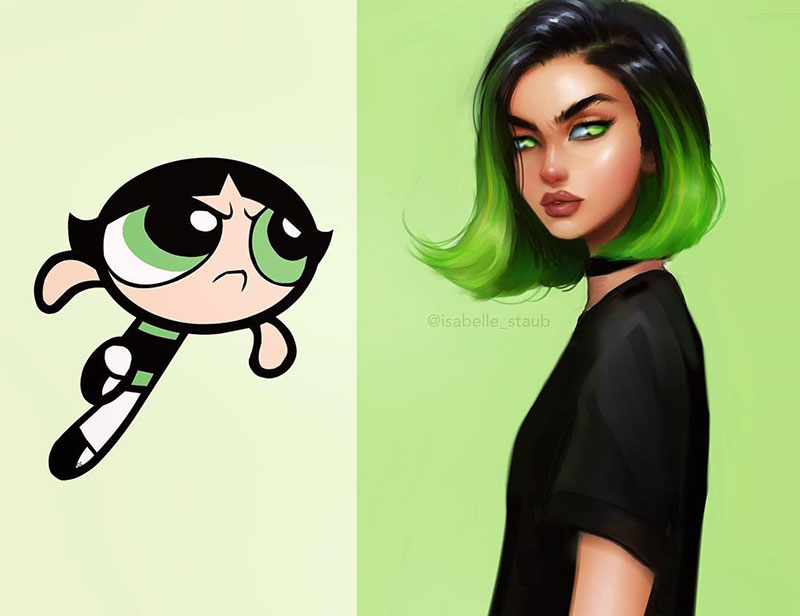 Cinderella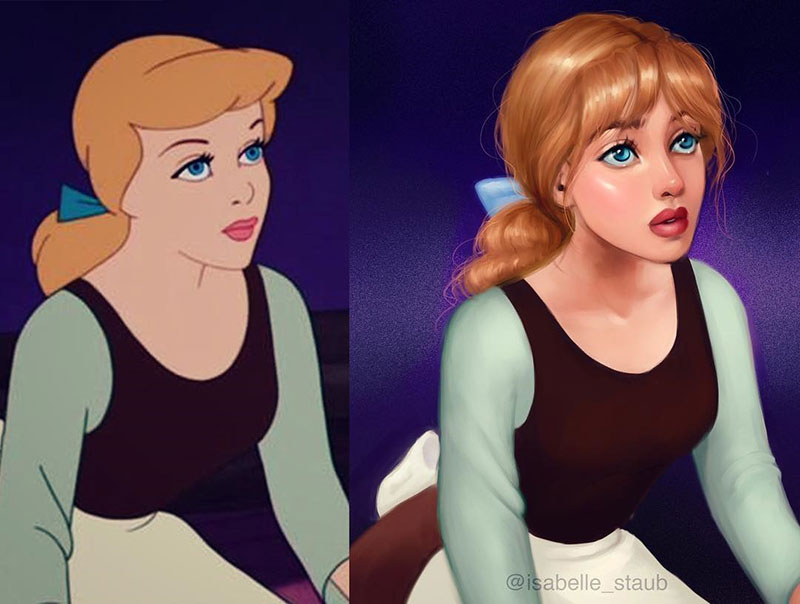 Daphne Scooby doo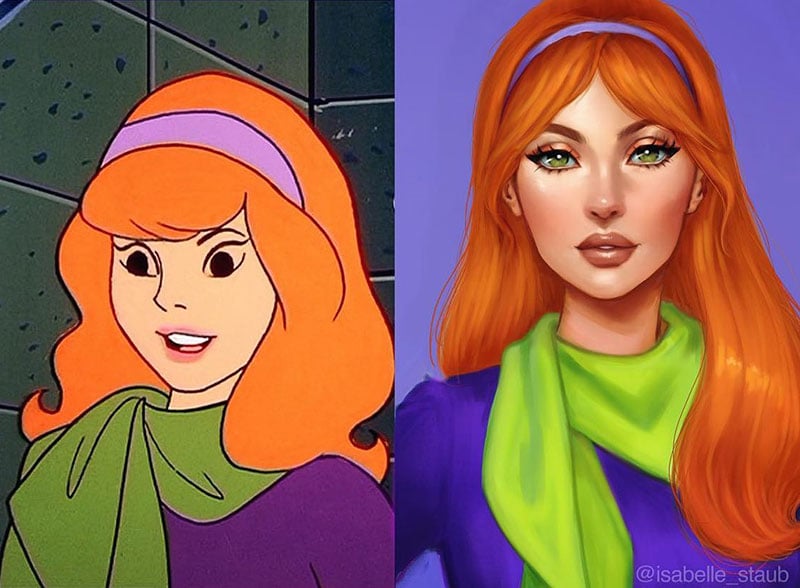 Debbie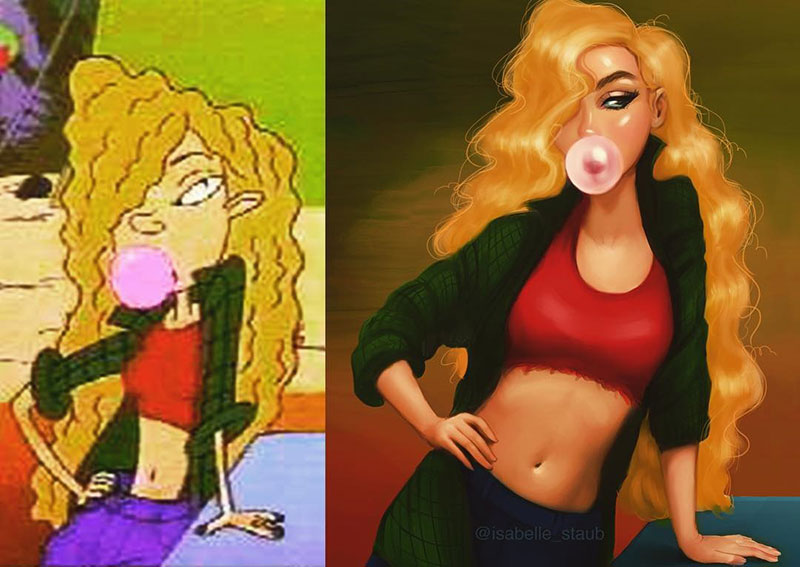 Disney Princess Mulan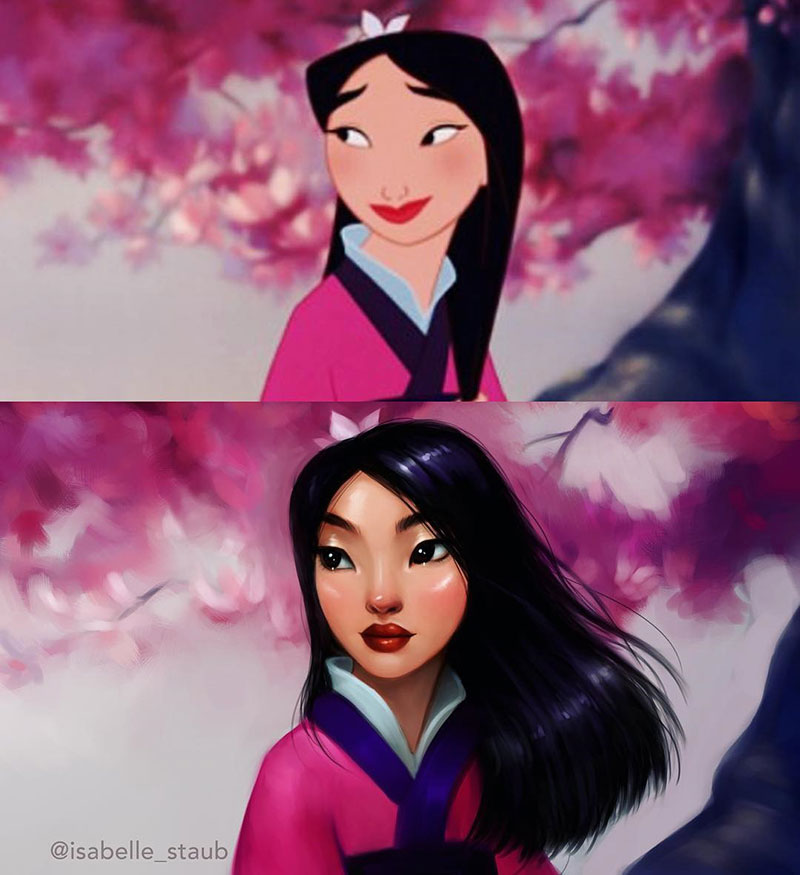 El Dorado Chel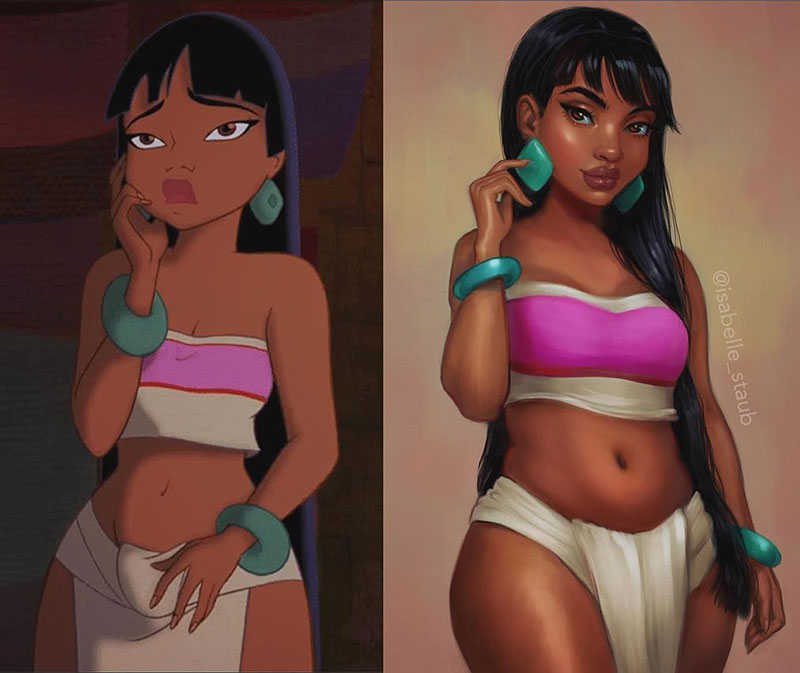 Esmeralda The Hunchback Of Notre Dame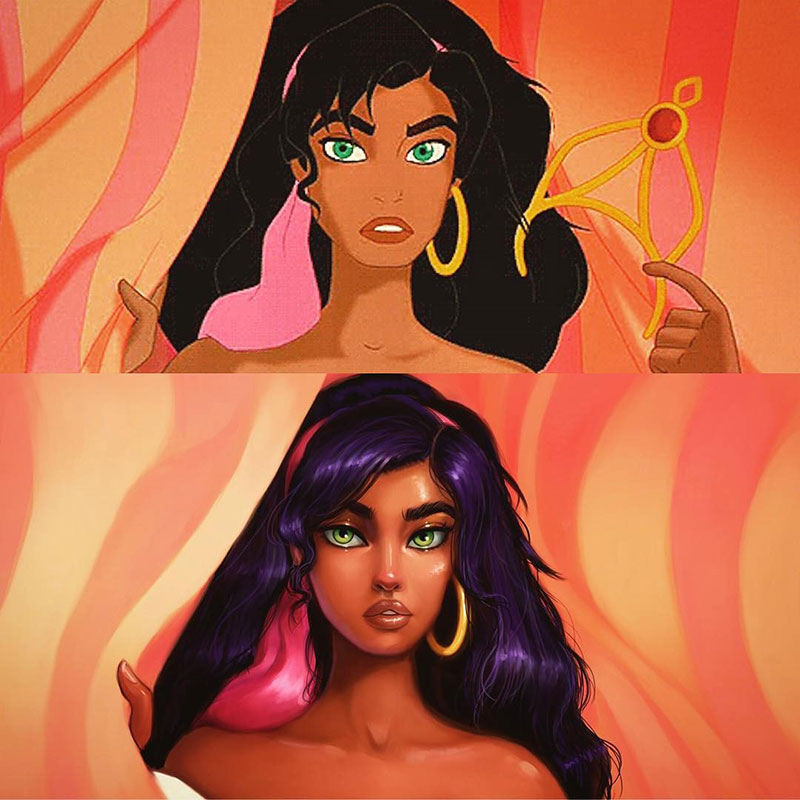 Esmeralda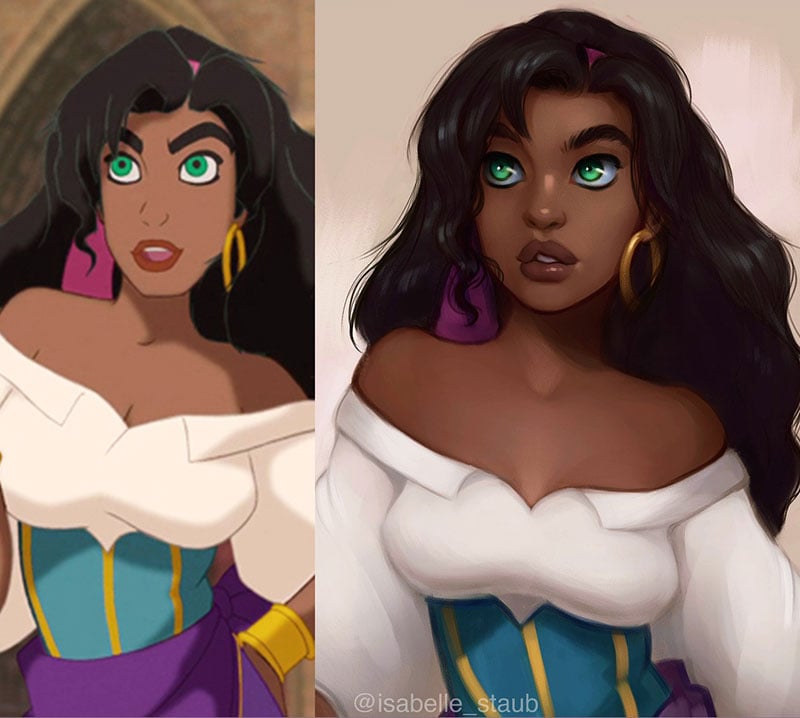 Jasmine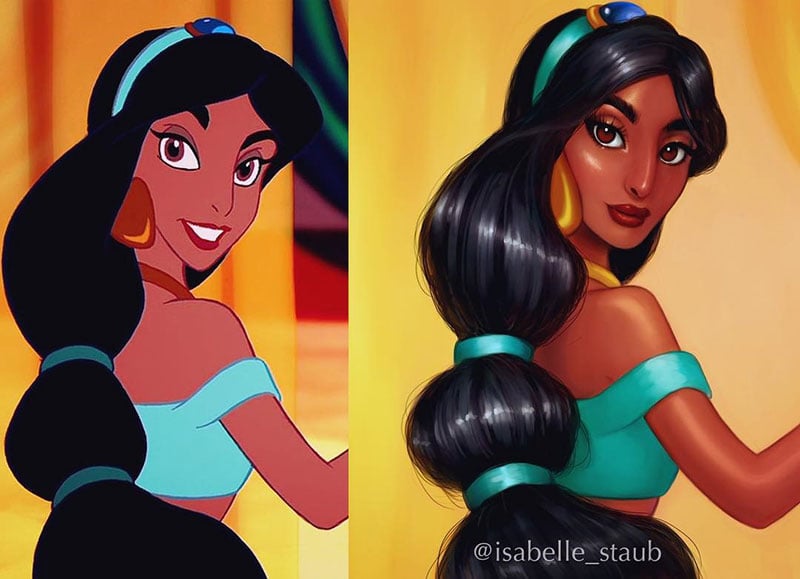 Jessica Rabbit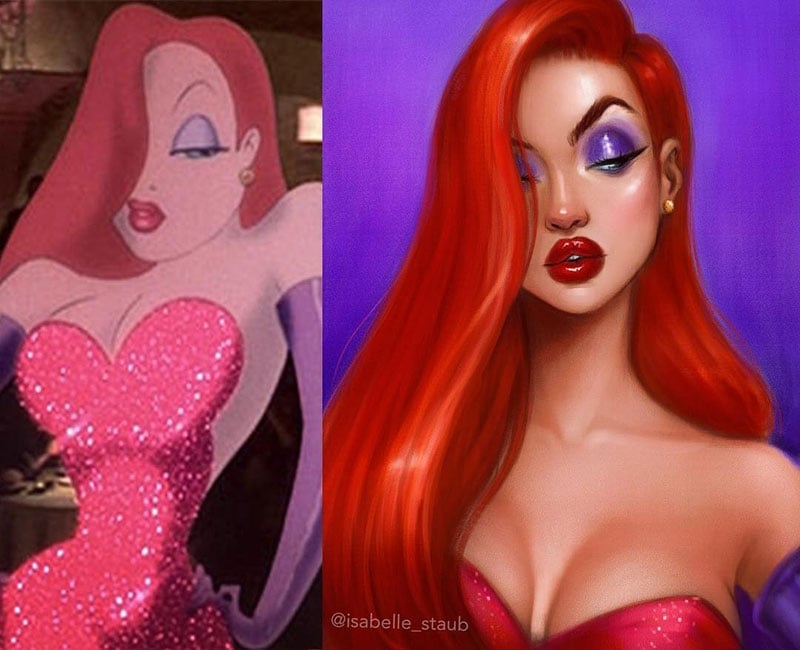 Kida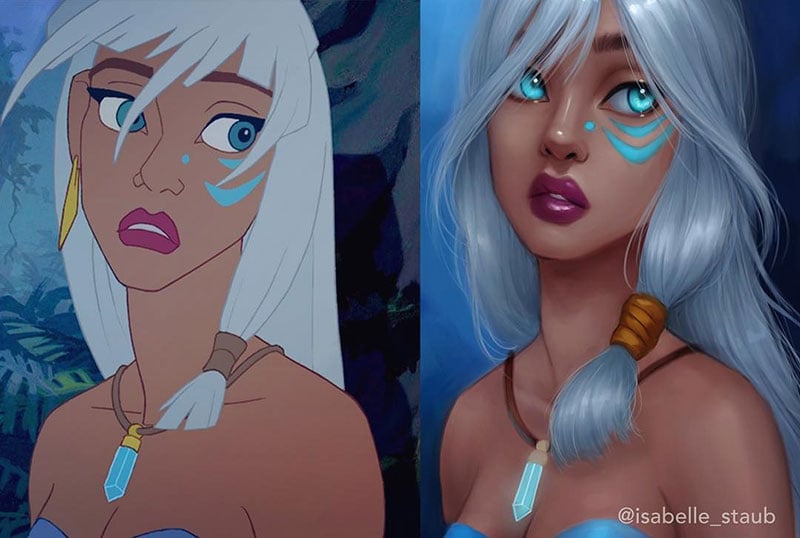 Kim Possible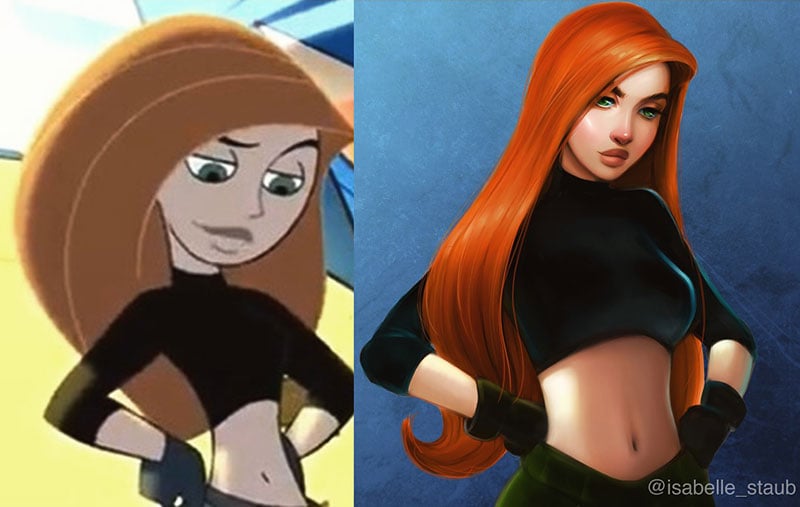 Meg From Hercules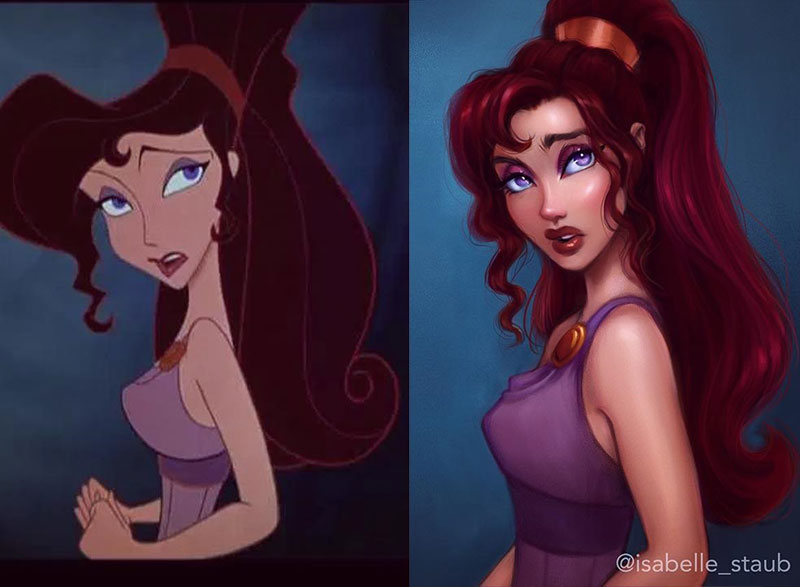 Nani from Lilo Stitch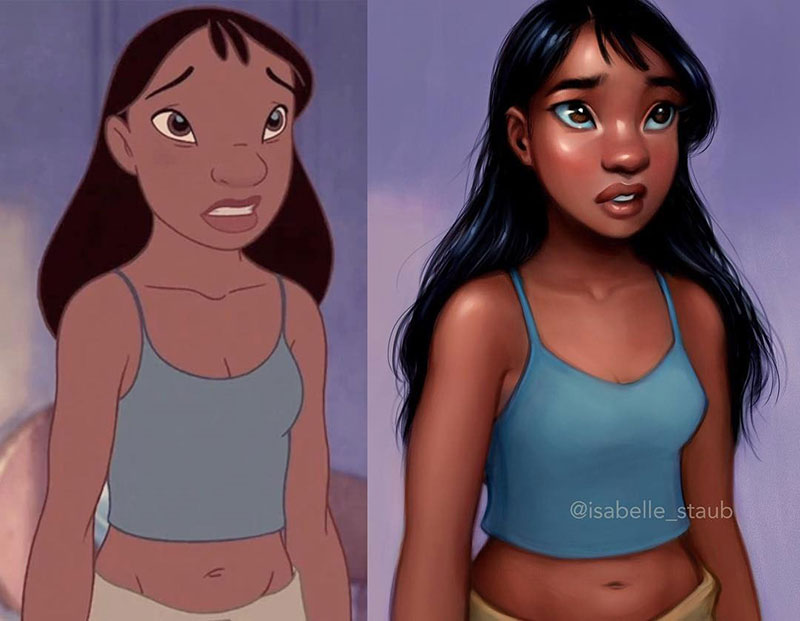 Penny Proud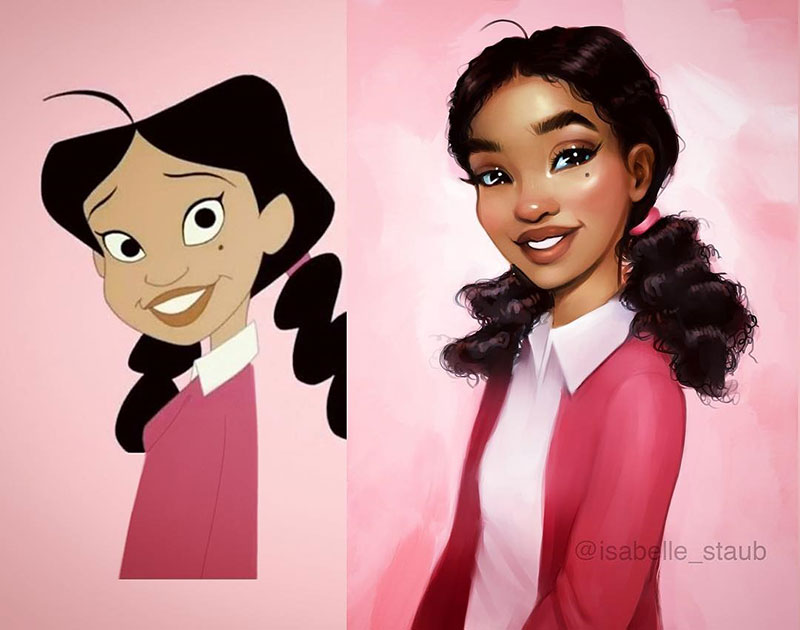 Pocahontas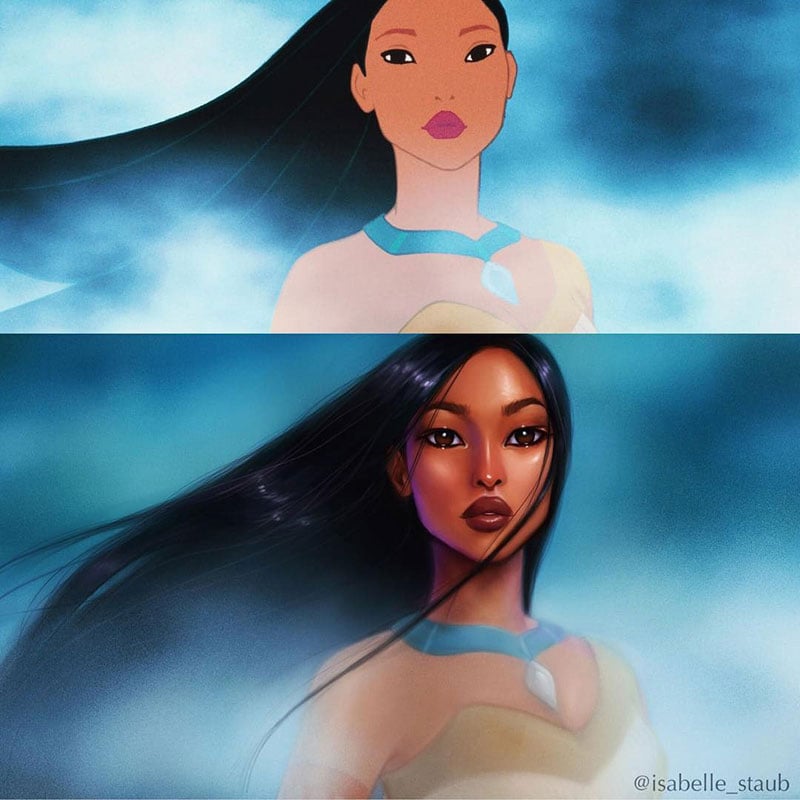 Powerpuff Girl Bliss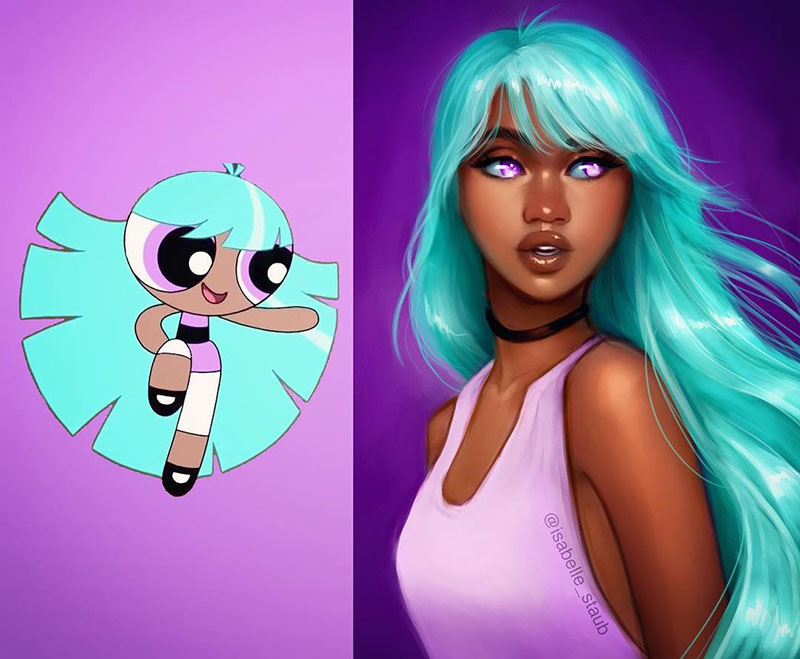 Snow White
Tiana The Princess And The Frog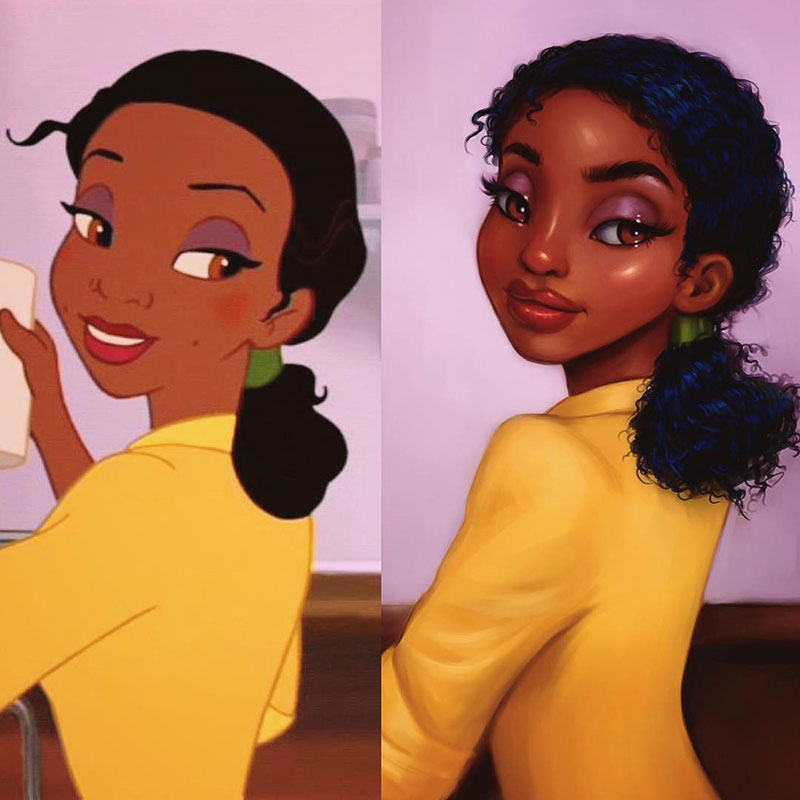 Vanessa aka Ursula from the Little Mermaid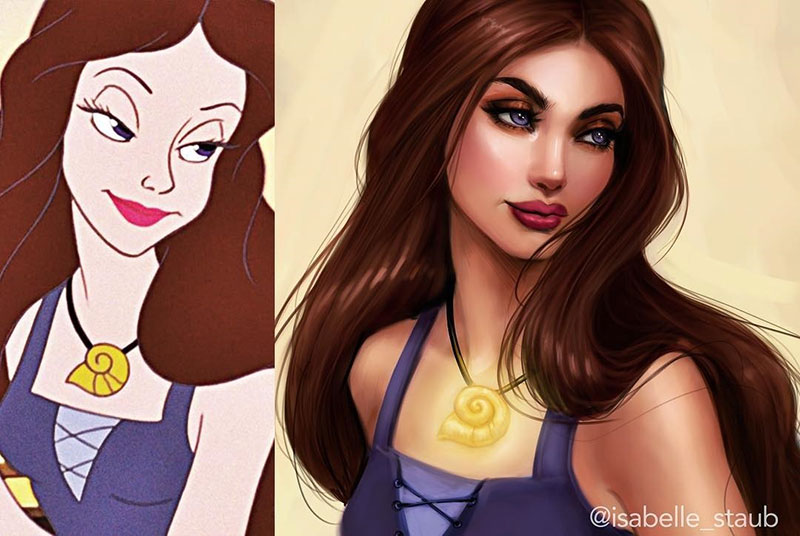 Velma Scooby Doo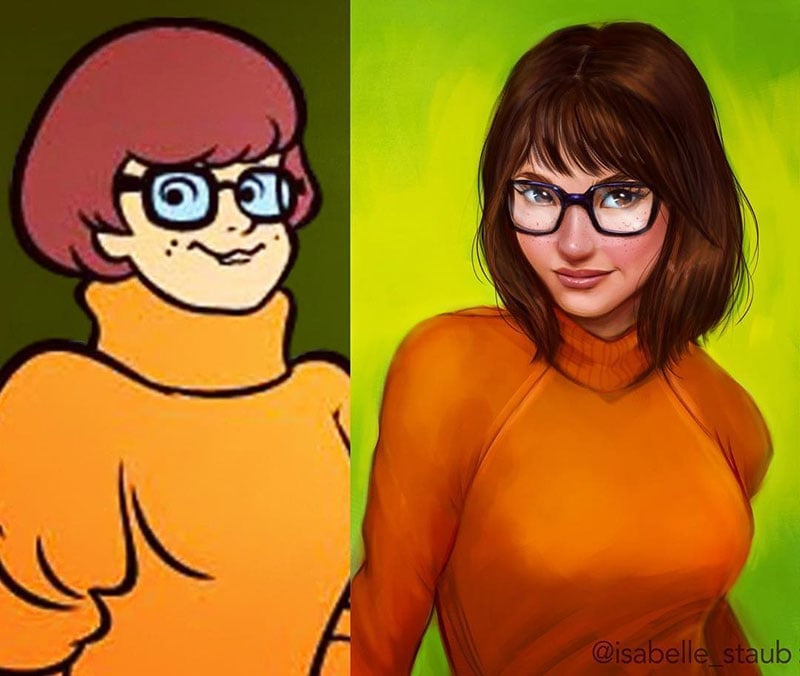 Recommended Articles: