When we started working, we were really excited to have our own business card and the moment we got our box of cards, it felt like an achievement. Honestly, these tiny little things not only give an individual a chance to mark their identity as a professional but sense of responsibility also comes along with that and that's a great thing.
With the passage of time, stationery upgrades for business professionals – so much so that, they are allotted separate cabins and rooms too. That happens whenever a person is promoted to an upper position. Like we have mentioned earlier as well, good work places take care of their employees and allow them to grow as professionals. This also includes recognition across the organization as well as outside the workplace.
There are multiple ways of providing team members with their own stationery items that can be used for their professional purposes for example; visiting cards, employee cards, note pads, name plates for the desks or to hang outside the room. The idea is to mention the name of the person everything belongs to, in context of their work and designation and also to make it easier to locate a person in a building / office etc.
Since, we were planning to come up with new design ideas for you guys as well as mock-up PSD files, today we are here with another interesting blog. And that is not it because we have also worked on office desk name plate for you guys too. As you know all our PSD files are absolutely free to download and highly editable, we are sure that you will love creating office desk name plates for yourself and for your clients.
Before you start working on your office desk plate, you need to know the below mentioned things so that you can create stunning designs in no time:
Anyone who would come to meet you will have a look at your name plate first and then they will get in touch with you. It is as obvious as that so it is also important to have a classy name plate on your desk. If your stationery or name desk plate (for that matter) is not classy and is boring, there are chances that people won't want to indulge in a conversation with you – unless only you can help them in getting their work done.
You have all the rights to determine the dimensions of your name desk plate and our super editable layers will allow you to that and more.
It is extremely important to stay sophisticated and emit "reserved" vibes through your name plate which means that you need to pick smart and attractive fonts for this purpose. Spell the names correctly and keep the font sizes visible enough to be read even from a distance. Also, make sure you have used correct and relevant punctuation marks.
Placement of the names and spacing require proper attention. You wouldn't want the names to get mixed with the designation etc.
Keep the standard colors alive unless you are working at a creative agency and you want to make things fun, in that case you can incorporate (somewhat) funky colors but make sure things are subtle too.
To give support to the name plate, we have chosen wood to serve the purpose and we would like to suggest to keep it that way as wood looks pretty attractive and it will complement the name plate as well.
Once you have done whatever it was expected of you to create an office desk name plate, you'd already score good if you are planning to demonstrate your concept ideas through a well designed mock-up presentation. And if you are not ready to make one then know that we are here to encourage you to do exactly that, really!
A mock-up presentation is your key to success (we cannot stress this enough!) and if you are a passionate graphic designer then you would definitely agree with us. Creating mock-up presentations could be tiring, yes, but look at the bigger picture – a mock-up presentation lets you self evaluate yourself but it also allows all the concerned parties to take informed decisions regarding the printing / manufacturing / publishing of any advertising or marketing material.
So, whenever you hear us or your own team lead mention that you also need to make mock-up presentations for the review meetings, you have got to do that as that is the only way to do it, you know?!
Okay so, that's a wrap! We hope that you will find this blog as well as our free office desk name plate mockup PSD really helpful for yourself. Don't forget to share the blog with your friends and colleagues and also don't forget to give us a feedback on how we are doing!
We will see you guys next time with another amazing blog of ours. Good luck and may you all continue making awesome designs!
Free Office Desk Name Plate Mockup PSD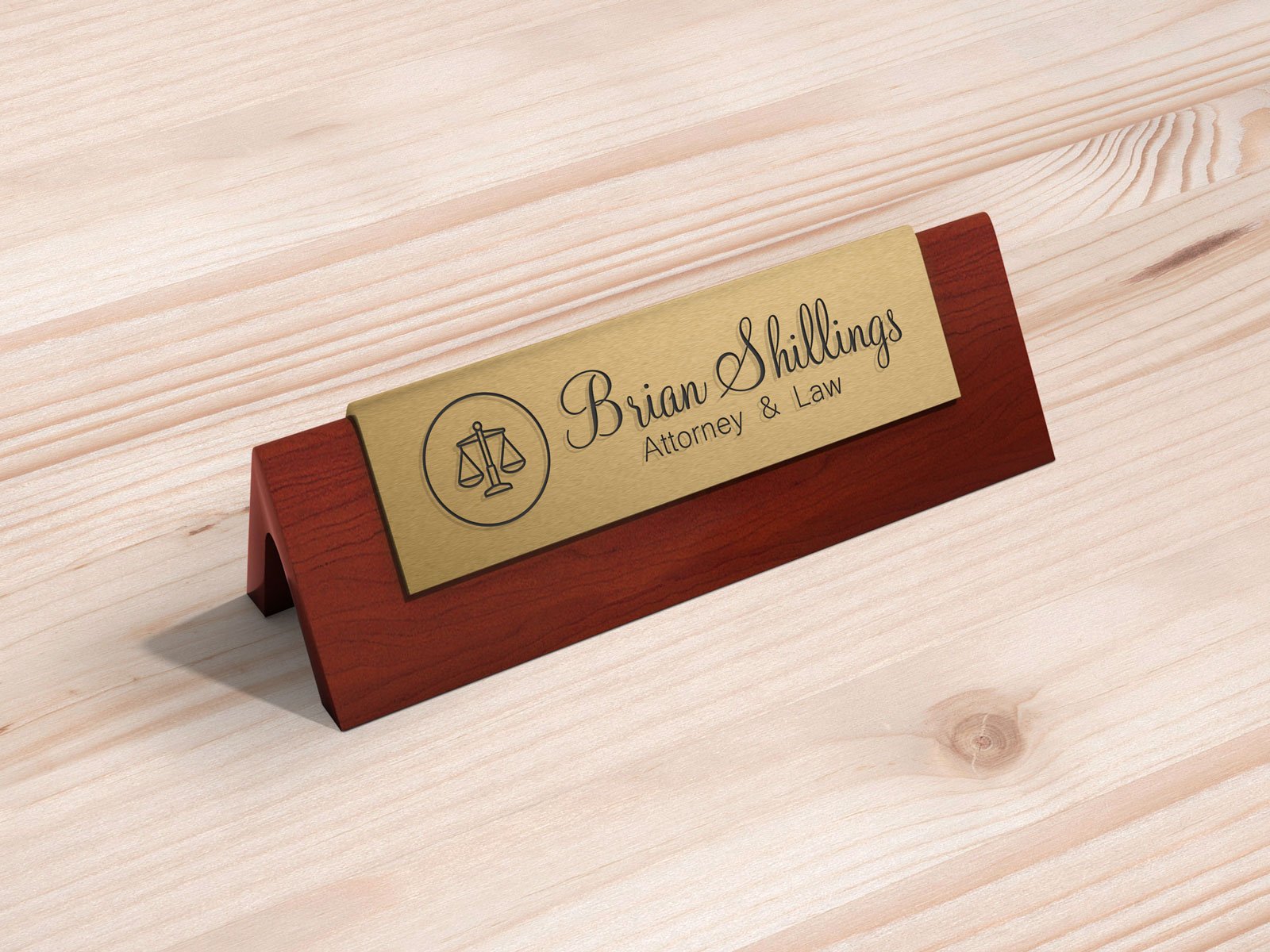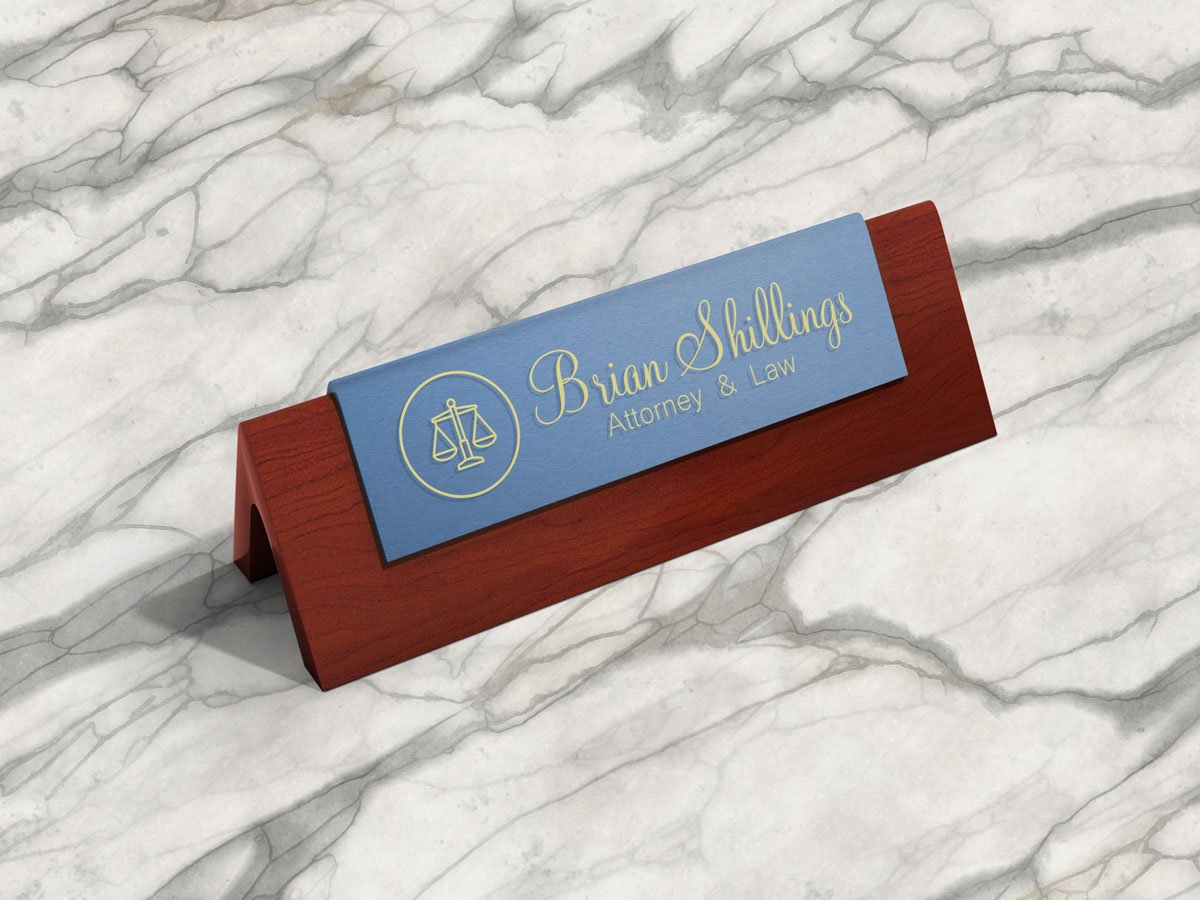 Available Format: Photoshop PSD
License: Free for personal and commercial usage
File Format: WinRAR
Mockup Resolution: 3000 x 2250 px
Note:
1. Free Office Name Plate Mockup is allowed to share online (A Must Linkback to this page)
2. Say thanks if you like or share/tweet with your friends. That means a lot to me.
3. And don't forget to follow or subscribe to receive more high quality premium freebies & awesome articles only.
Download Office Name Plate Mockup
Our Recent High Quality PSD Mockups: