Hey there guys! We hope that with the help of our extremely useful blogs and free mock-up PSD files, you are creating the designs that are taking you to places – and if that's not the case then we are sure that your boss and team members are quite happy with your performance. And that is literally why we are here for and today, our blog is going to be another interesting one which will help you in creating water bottle for your business or for your clients.
But before we share some easy to follow design tips with you and the mock-up PSD file itself, we just want you to grab your water bottle to stay hydrated!
Okay so, we know that you must have seen multiple water brands that are in business these days selling different types of drinking water for example; mineral water, spring water, sparkling water as well as alkaline water. The bottles come in different shapes and sizes so that an average shopper can be attracted towards buying the water bottle by just looking at it. We find this interesting that normally all the things that are available in the market are designed and advertised in such a way that you want to get that item off the shelf.
In order to help you create water bottles that will grow your brand in all the right ways, we have worked on a 1 liter water bottle mockup PSD file. As you know that all the mock-ups that we share here on the blog are free to download, we would be more than happy to see you guys designing the water bottles using our free and fully editable mock-up PSD file.
To make the water bottle look pretty to grab instantly, we decided to incorporate a pattern in the design which depicts the waves of water keeping it more realistic and relevant to water. The color that we used for the cap is bottle green which can be changed if there is a need to do so.
Now, let's come to actual design tips so that you can start working on your projects too:
Different people hold their water bottles differently, some prefer to hold the bottle itself tightly whereas; some people (like us) use the cap area to carry our water bottle so it is important to keep the design and the material of the bottle "hand friendly".If you water bottle has a pattern or designs then you need to make sure that they stay clearly visible during all times – as the design and label will help other people in recalling the brand as well.
Since you will be using our free 1 liter water bottle mock up PSD file to design your own bottles so we are good to go but even then we would like to mention it here that it is important to keep the water bottle transparent – which also means that even the label should not hide the 'content' of the bottle.
One interesting way of creating a water bottle is to give it a theme like incorporating super heroes directly on the bottle itself. You will obviously have to have the patterns, characters and designs etc. embossed on the plastic which we know is solely budget dependent but there is no harm in trying out unique design ideas to stay one step ahead in the game.
Also, labels are not too difficult to create so, if you are planning to design them as well then you need to make sure that you have all the necessary information that must be there on a label of bottled water.
That being said, we want to re-mention what we have been mentioning since the beginning of time that always share your concepts and ideas in a mock-up presentation. It is not just an impactful way of demonstrating your work but the presentation will also boost your confidence. Besides that, a mock-up presentation if designed well has the ability to make things work in the best way possible and we will tell you why!
Whenever you create a mockup presentation using our mock-up PSD files, it makes us happy and it also doubles your chances of receiving approvals sooner that you may have expected. In addition to that, a mock-up presentation has always helped the stakeholders take informed decisions because it helps them how things will look like in real life.
And since money is involved, you would want to play as safe as you can so that no one can blame you for poor packaging or design ideas. So, whenever you create multiple options of a design, create a nice & detailed mock-up presentation and then share your thoughts and work process with your team members as well as with your clients.
Free 1 Liter Mineral / Drinking Water Bottle Mockup PSD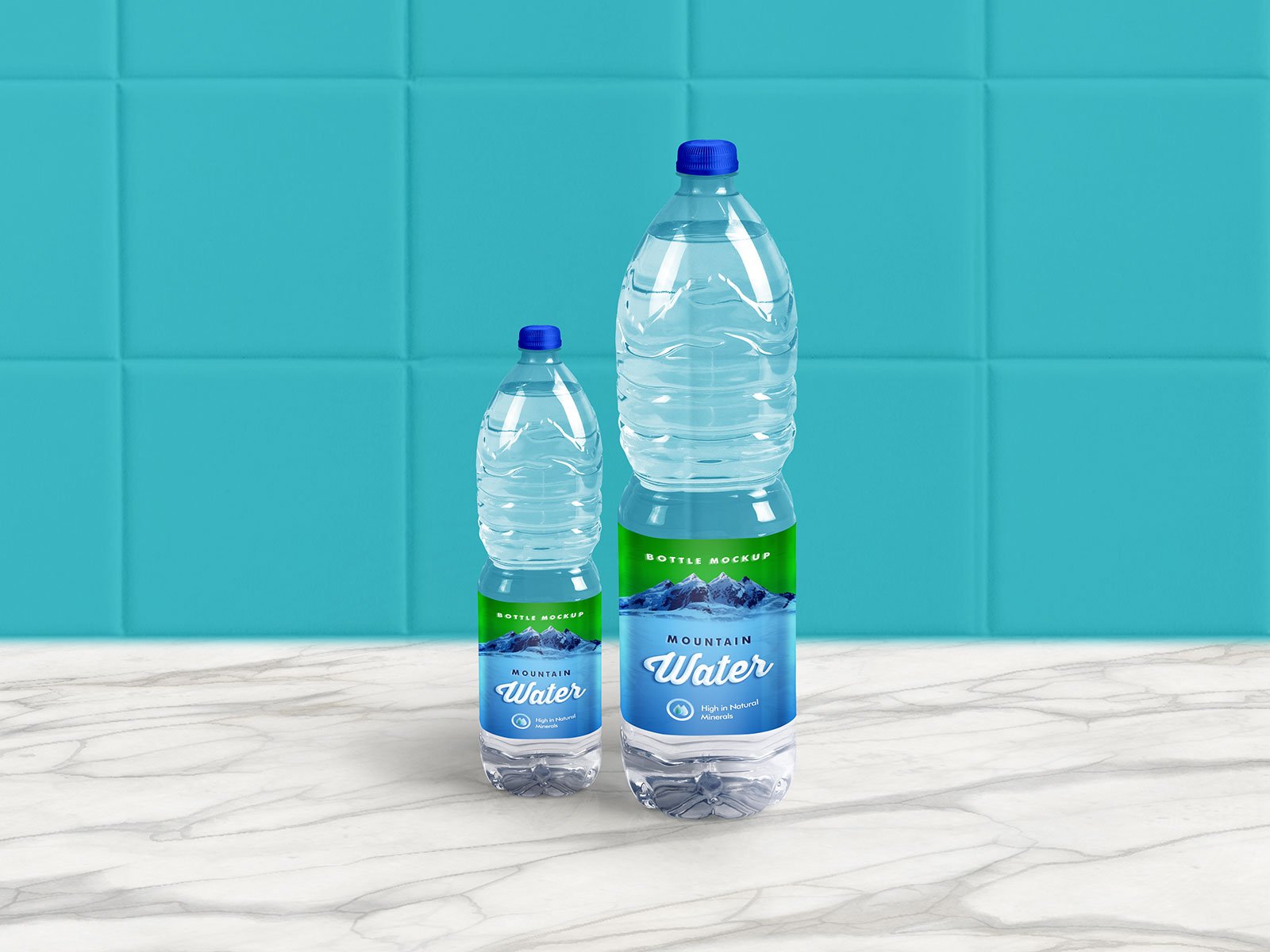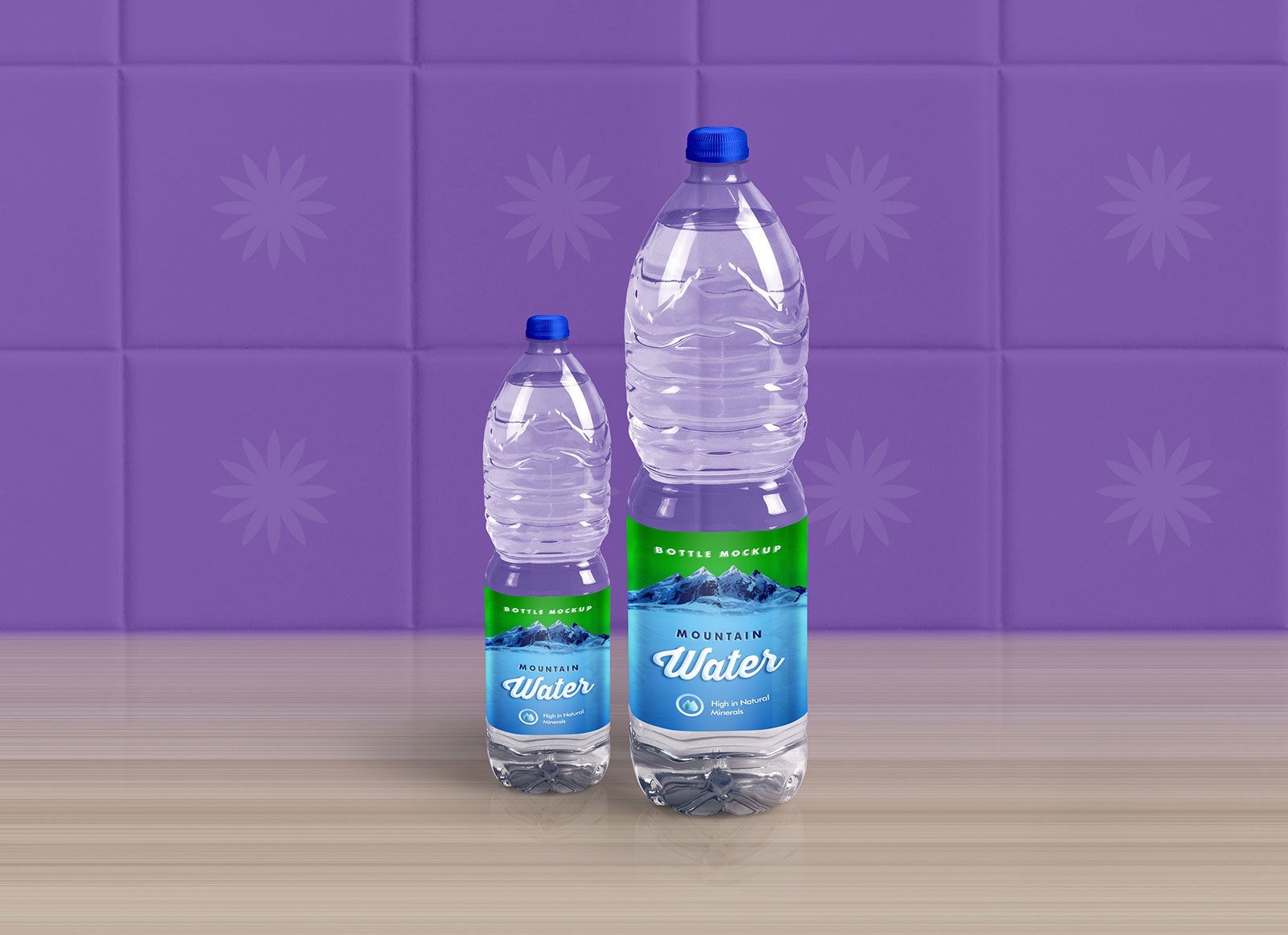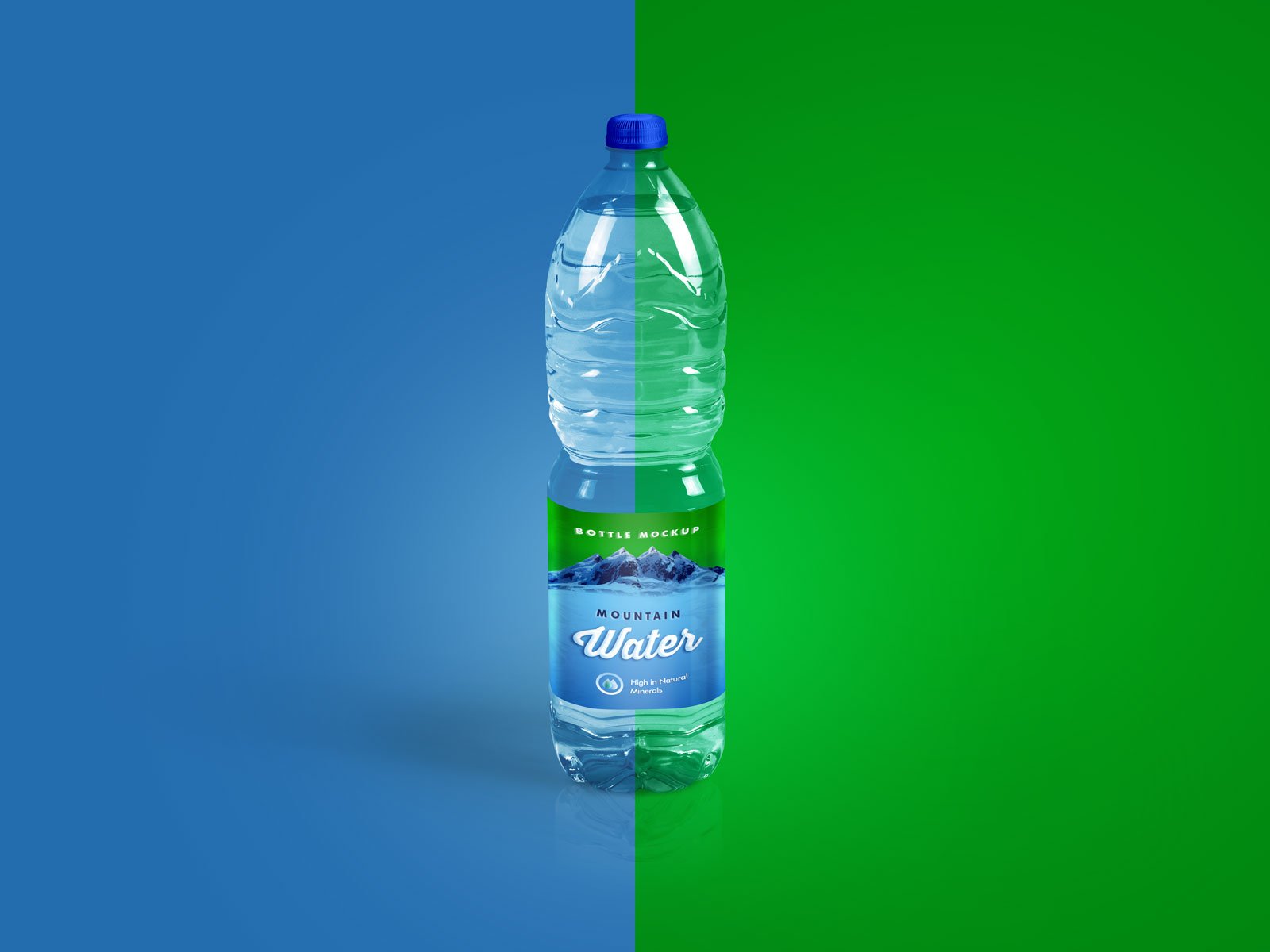 Available Format: Layered PSD with smart object insertion
License: Free for personal & commercial use
RAR File Includes: Free Water Bottle Mockup PSD
Mockup Resolution: 4000 x 3000 px
Note:
1. Free 1 Liter Water Bottle Mockup PSD set is allowed for sharing online (A Must Linkback to this page)
2. Designbolts signature is placed as first layer kindly hide and use the mockup
3. Say thanks if you like or share/tweet with your friends
 Download Water Bottle Mockup
Check Out These Awesome Free Mockup PSD Templates: