Hi there guys! We hope that our blogs & creative ideas help you in making campaigns & designs that you not just extraordinary but you also get to see instant results too. As you all know that we also share tips & tricks here that can take you to places, we thought of sharing a few (effective) steps here to help you make more money online as a freelance graphic designer. So, if you are one of those people who are still studying design at your college or you just got done with the education and are planning to take a break before you apply for jobs, this one is for you – a complete guide to start working as a freelance graphic designer!
First things first; you must finalize the types of projects you would want to work on for example; many beginner level freelance graphic designers love to create brand identities (logos and similar branding projects). You can also work on digital creative posts as well like social media content that includes static posts, GIFs and other animations.
Then you will need to decide how many projects you would like to work on in a day, in a week and then when you have streamlined your projects and personal life routine, you can also create a schedule to align your tasks that you would want to complete in a month. Know that all these tips and planning will help you in staying focused and you won't get overwhelmed.
Now comes the financials! Most of you must be wondering that isn't it too early for that but we would like to tell you all that it isn't because a) it is important to know what you are going to charge your potential customers b) you will have to decide what you are going to charge your customers so, it is always a great idea to start early. We are sure that you must have heard some of your friends mentioning that they had to wait for a long time to get paid by the customers and that happens when you either become too lenient when it comes to money or your customers take that thing lightly. In order to avoid any such situations, we would like you all to fix the rates of your jobs.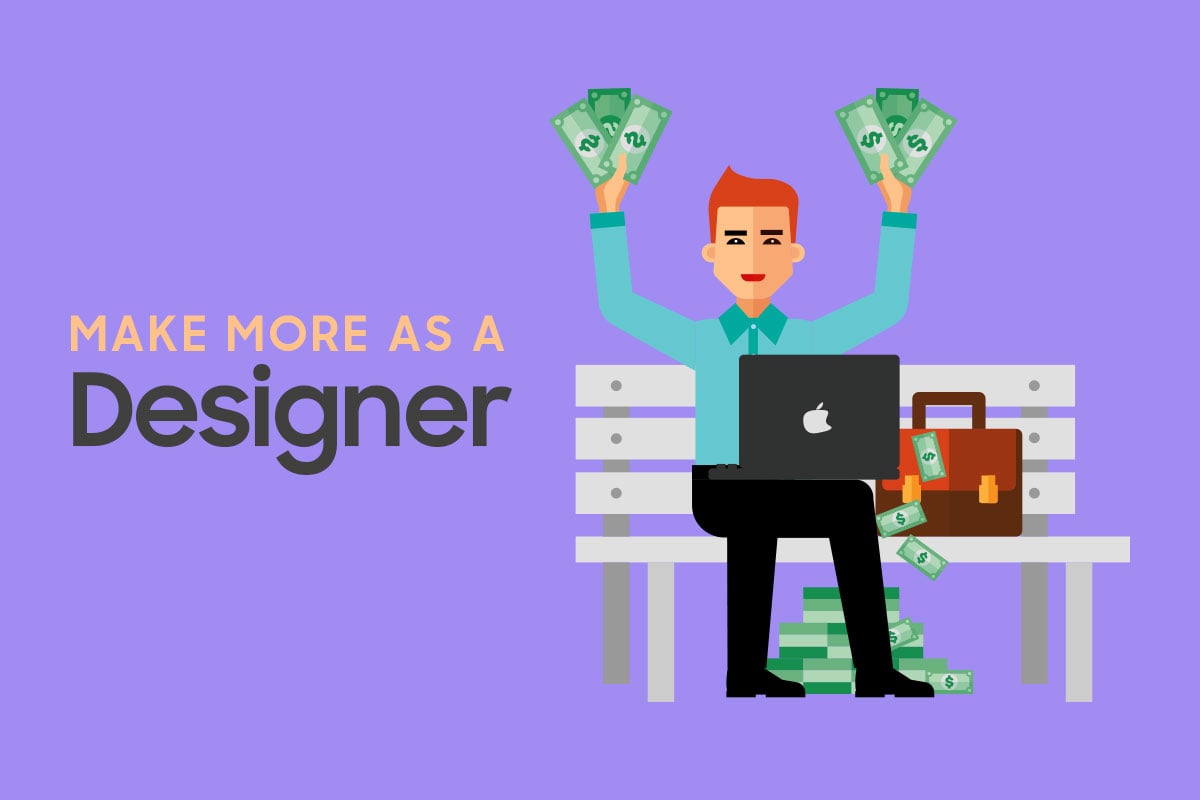 You can categorize the payment too depending on the number of design items that you are supposed to deliver. And it is also a good idea to discuss the timelines before hand. For example; you can ask for full advance payments, half payment before you start working on the task and the rest of it, after you are done with the deliverables etc. By suggesting ways of the payment, you will also be able to know how serious your clients are about the job itself as well as about the payments (Oh, and don't worry as we are not trying to scare you here but we also want you all to work safe!).
Let's come to the actual thing now – the practical stuff or your action plan! Now, that you have created a timetable for yourself and you are going to pick projects that best suit your interests and you also know the amount of money you will be charging against the jobs that you will be delivering, we would like to tell you that you can go an extra mile and make sure that you are making more money online as a freelance graphic designer. And you can do that by creating your own fonts (sounds interesting, right?). You can also create stock images, mockups & graphics too which include icons, vector images etc. and you can contribute them on the websites that sell stock images and as a result you will be paid on every download.
Here are few websites to start from:
Zyro Curated Templates | Create & Sell Templates
freepik.com | Sell graphics & Mockups
yellowimages.com | Sell Mockups
graphicriver.net | Sell all types of graphic files
creativemarket.com | Sell all types of graphic files
stock.adobe.com | Sell stock photos
artweb.com | Sell any type of art
bigcartel.com | Sell all types of graphic files
threadless.com | Sell printing products
society6.com | Sell printable files
www.etsy.com | Sell all types of art
redbubble.com | Sell graphic artworks
inprnt.com | Sell Art that prints
myfonts.com | Sell fonts
If that's not enough then we have more ways & steps to share too so, keep reading the blog! As a graphic designer, you would know how an ad / marketing agency works. All the advertisers and marketers are always busy in creating presentations that they have to pitch to their potential clients, then come the report presentations as well as mockup presentations and all of those have to be of top notch quality too. So, what you can do in this regard is that you can create design templates as well as mockup presentations and sell them online to make a 2x affect.
Or you can collaborate with renowned brands in anyway if possible and create artworks for them too in order to build your own portfolio and to also help them in having the work done without any difficulties. Oh, and did we tell you that this can bring you endless opportunities too so, be open, be creative and start working on your online presence so that you can pitch your skills and work to your potential clients. And if you have any queries, feel free to share them in the comments section and we'll be happy to answer them!
Image credit: freepik.com
Recommended: