In today's age of technology, online presence is a must for businesses and organizations. Having a strong online presence significantly increases awareness and recognition of your brand, which is a valuable element in driving customers into your business. Building an online presence is particularly helpful for small businesses, but unfortunately the Small Business Administration estimates that only 64% own a website.
Why Build A Business Website?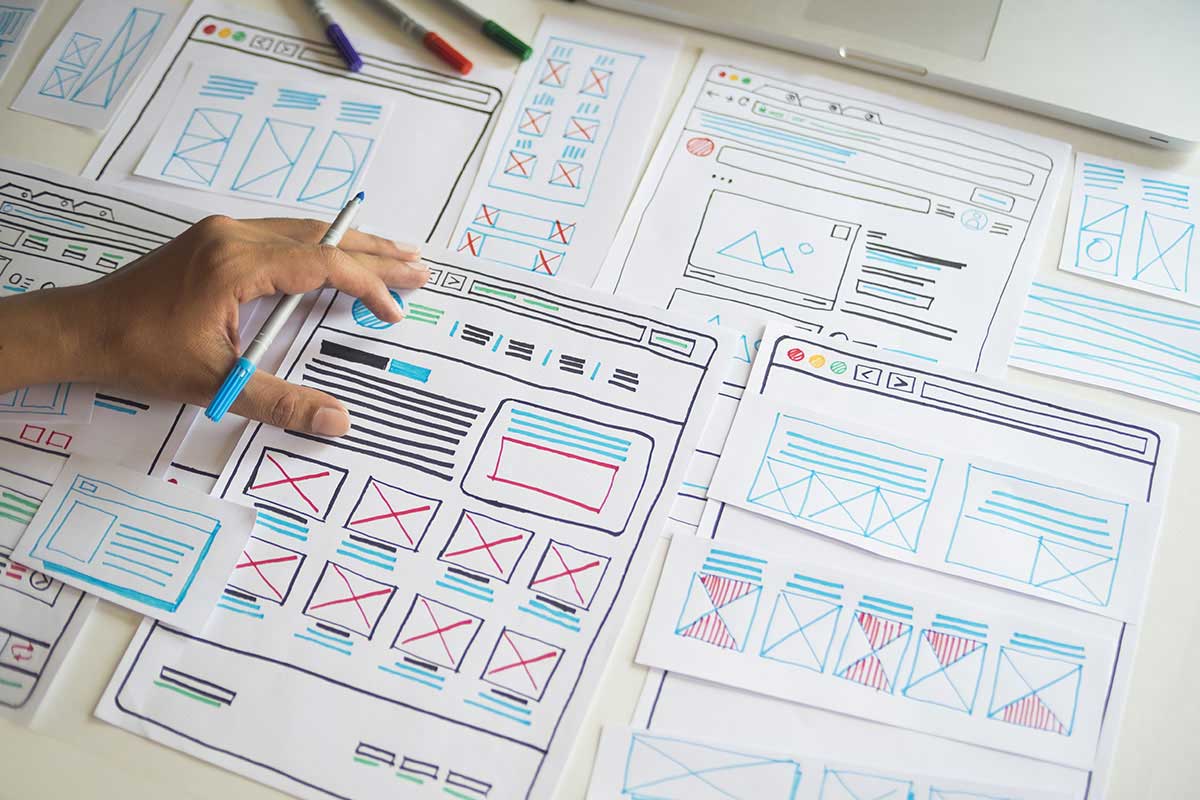 Whether you're a large organization or a start-up, owning a website that talks about your business is important. As a consumer, you tend to search online about a business before considering their products or services. If interested customers want to know more about your business, they'll also try to find a website first before reaching out directly to your business.
Furthermore, creating a website makes your business look professional and credible. If you've created social media accounts for your websites, there's no excuse to not create a website as well.
With effective marketing and SEO, you can attract more customers through your website; here, you can showcase your goods, products, services and solutions. Additionally, your website is the best place to display your customer reviews.
If you're still hesitating to build your website, now is the time to create one. Building a website is one of the biggest investments that you can make for the future of your business, and the quicker you do it, the more of an advantage you'll have over competitors.
Website Design: The Key To Website Success
Thanks to technological advancements today, you can use various website software services, an individual web designer, or even a website design agency to create the perfect website. It's important to focus on your design, as it's the ultimate key in directing traffic to your website. A significant portion of web users don't want to engage with a website that has an unappealing design.
Your website design involves planning, conceptualizing, organizing and publishing content for on the internet. Web design not only includes the visual appeal or aesthetics of a website, but also its functionality and ease of use. Optimizing the aesthetics and functionality of your website will increase its performance, no matter how it's measured.
Check out these essential elements of a website, which include its visual and functional elements:
Text and font
Colors
Shapes
Spacing
Layout
Icons, images, and videos
Speed or loading rate
Navigation
User interactions
Animations
Site structure
Cross-browser and cross-device compatibility
How Updating Website Design Affects Your Business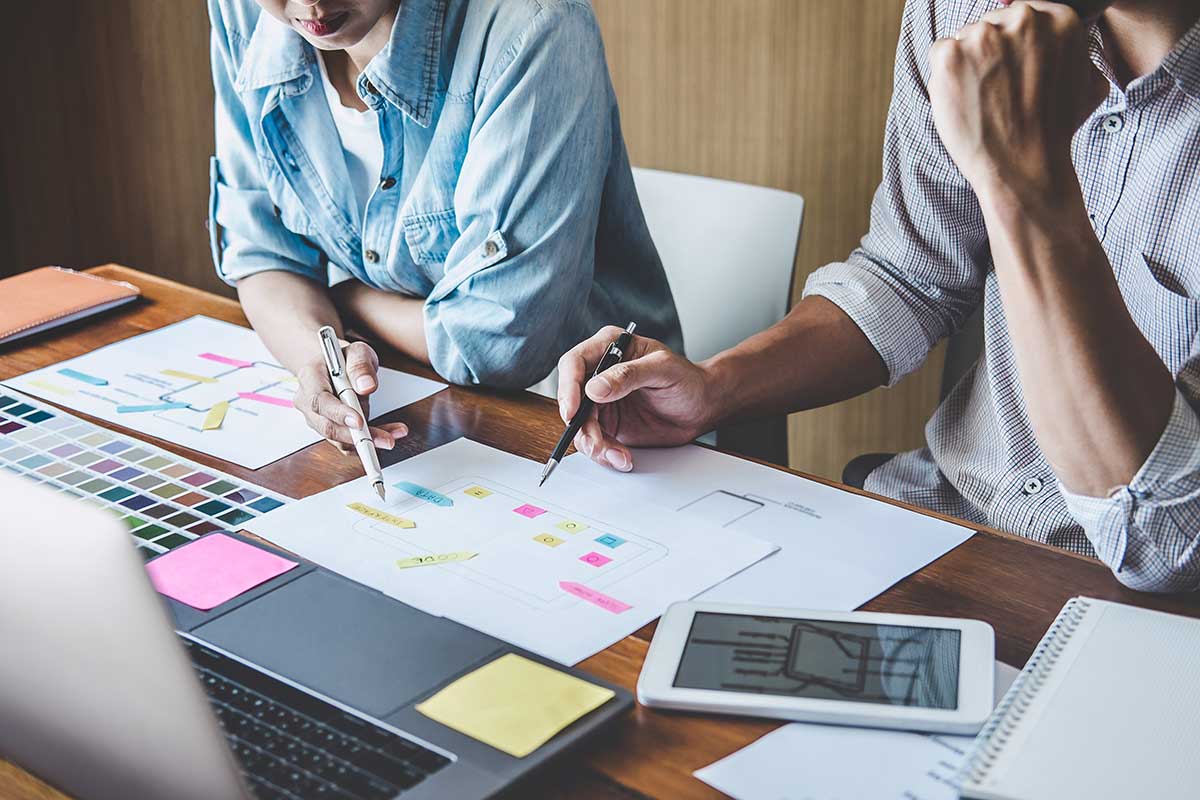 As various trends and shifts in the market occur, businesses should be able to swim their natural course. If you're not getting enough traffic to your site, the chances are your website design is outdated. Updating your website design is a great idea for the following reasons:
Search Engine Optimization (SEO) Advantage
Search engines like Google, Yahoo and Bing rank websites taking into account numerous factors, two being high quality content and excellent website design. In short, the better your website content and design is, the higher you'll appear in the search results.
To increase one's ranking in search engines, businesses perform search engine optimization (SEO), which is the process of developing your website to receive organic and unpaid traffic to your website. Through updating your web design, you can focus on increasing your SEO advantage in various search engines over your competitors.
Increased Conversion Rates
While driving traffic into your website is relatively easy, how can you ensure that visitors will become customers? You can increase the conversion rates of users into customers by designing a website tailored for user-interaction. Once a visitor enters your website, you should give them an idea of what to do next using calls-to-action (CTA) buttons.
For instance, you can encourage your customers to avail of your free trial service by displaying a "Try for free" CTA button. This way, they'll be aware of your free trial offer, which is really a gateway package to a paid subscription.
Additionally, you can incorporate well-designed landing pages that further push visitors into the marketing funnel. Landing pages are specific to your campaign, which are always displayed alone with no other CTAs, such as collecting a user's email address for weekly newsletters.
Mobile Optimization
This next web design aspect is essential but typically overlooked by website owners. Many of them assume that people who visit their website only use desktop, but 57% of web traffic actually comes from mobile devices. Therefore, a website design with mobile users in mind is bound to succeed more than websites who aren't optimized for mobile browsing.
Here are some tips in designing a mobile-friendly website:
Start the design process for a smaller screen, then work your way up
Establish responsiveness in CTA buttons
Avoid using Adobe Flash due to lack of iOS and Android support
Speed up the site's loading rate
Design a layout that looks appealing both on desktop and mobile
Through making your website mobile-friendly and conducive for on-the-go browsing, you can improve the browsing experience of your users. Also, mobile-friendliness is a crucial factor of search engine optimization when Google implements the mobile-first indexing.
Better Marketing Forefront
To boost your marketing strategies, you can proudly link your website to your social media accounts and printed advertisements, because of its updated web design. When a potential client clicks your website link on your social media account, the well-designed and optimized site will give them numerous reasons to stay and check out your offers.
Furthermore, you can integrate your website into your ongoing marketing campaigns to increase customer persuasion. Your website is already a campaign for your brand in itself, but you can also incorporate it in other types of marketing to get better results.
Bottom Line
Your website tells customers everything about your business, down to the smallest details. When navigating the competitive market, taking the initiative to improve and update your website design can bring countless advantages. To sum up, updating your website design regularly improves customer loyalty and trust, unparalleled by any other form of marketing.
Recommended: