Hi there everybody! We are back with yet another amazing blog of ours along with it is a free yet highly editable mock-up PSD file for you to use for your personal and commercial design projects and we are sure that you are going to like it very much. But before we start talking about our free soft drink slim can mockup PSD file and what you can do with it, we would like to thank you all for your overwhelming response on our previous blogs and for also sharing them with your friends and favorite colleagues as well. We look forward to hearing your feedback too so, feel free to send it our way in the comments section.
We are sure that all of you would have at least one brand of soft drink to name that you love to consume and although many companies tend to produce their products in different packaging, tin cans are preferred by the audiences mainly because of how convenient they are to carry around wherever you go, because of the price factor as well and let's all get real; tin cans look cool too so, if we had to pick our most favorite/preferred soft drink packaging, we would always pick tin cans.
Since brands are always working on revamping their packaging as per new trends and to also make sure that they don't become boring for their audiences, we decided to create this free soft drink tin can mockup PSD file. It is, of course, free to get your hands on, super editable for you to experiment and then finalize your designs and we can bet that once you will start working on this PSD file, you will enjoy it too. Like we always say; it is very important to do your market research first because it will get you insights on so many things that will help you later in the process.
The first step to get started is to look around in the same category to find gaps and whatever your competitors are doing. Then you can also look for international brands too in order to see what's happening in the world so that you can work on staying relevant or create something unique and different to attract your local / international audiences – or the ones who might not be able to consume the product but they can always check out your campaigns online through marketing and advertising groups. That activity also gives them a chance to share their feedback that can help you better your packaging or other things that might need your attention.
Recommended: 50 Best Free Tin Can Mockup PSD Files for Beverages & Food Preservatives
Tin cans are normally used by the people who are (always) on the go or probably want to consume comparatively smaller quantity of drinks. So, when you have to design tin cans, you can be playful, you can create stories to make your packaging design enticing, or you can keep it simple and subtle too – that is up to you to figure out once you have done your research, your creative thought processing and have also decided what to design as your samples etc.
Now, there are many ways to work on creative thinking processes. For example; you can create a packaging design that is to be used for regular days and then there are occasions, festivals and other special days that you can make the most of by incorporating thematic designs. Starting from Halloween to the holiday season, then the new year, Valentine's day, Independence Day or even celebrating the birthday special packaging, you guys can create literally anything and everything to make it work for your businesses.
We have said it before and we are going to say it again; always spend at least an hour or two on making a nice and detailed mock-up presentation. This might sound like something that it will take a lot of your time and that you might have to put in huge efforts to create mock-ups and a presentation but if you think rationally, you will see what a perfect solution it can be to save all the teams from going back and forth for suggestions, revisions and approvals. Then it can help you save money too – you will spend money on your finalized designs only making it a win win situation for you as well as for your clients.
An ideal working situation is to create multiple versions (maybe 2 or 3, not more than that) with their respective rationales and you will be good to go for your upcoming design / creative campaigns. Always communicate your concerns while also trying to understand what your clients etc. expect from your creative designs and you will end up with excellent stuff by the end of the day.
That is all for today, you guys! We hope that you all found our blog useful to read
Free Soft Drink Slim Soda Tin Can Mockup PSD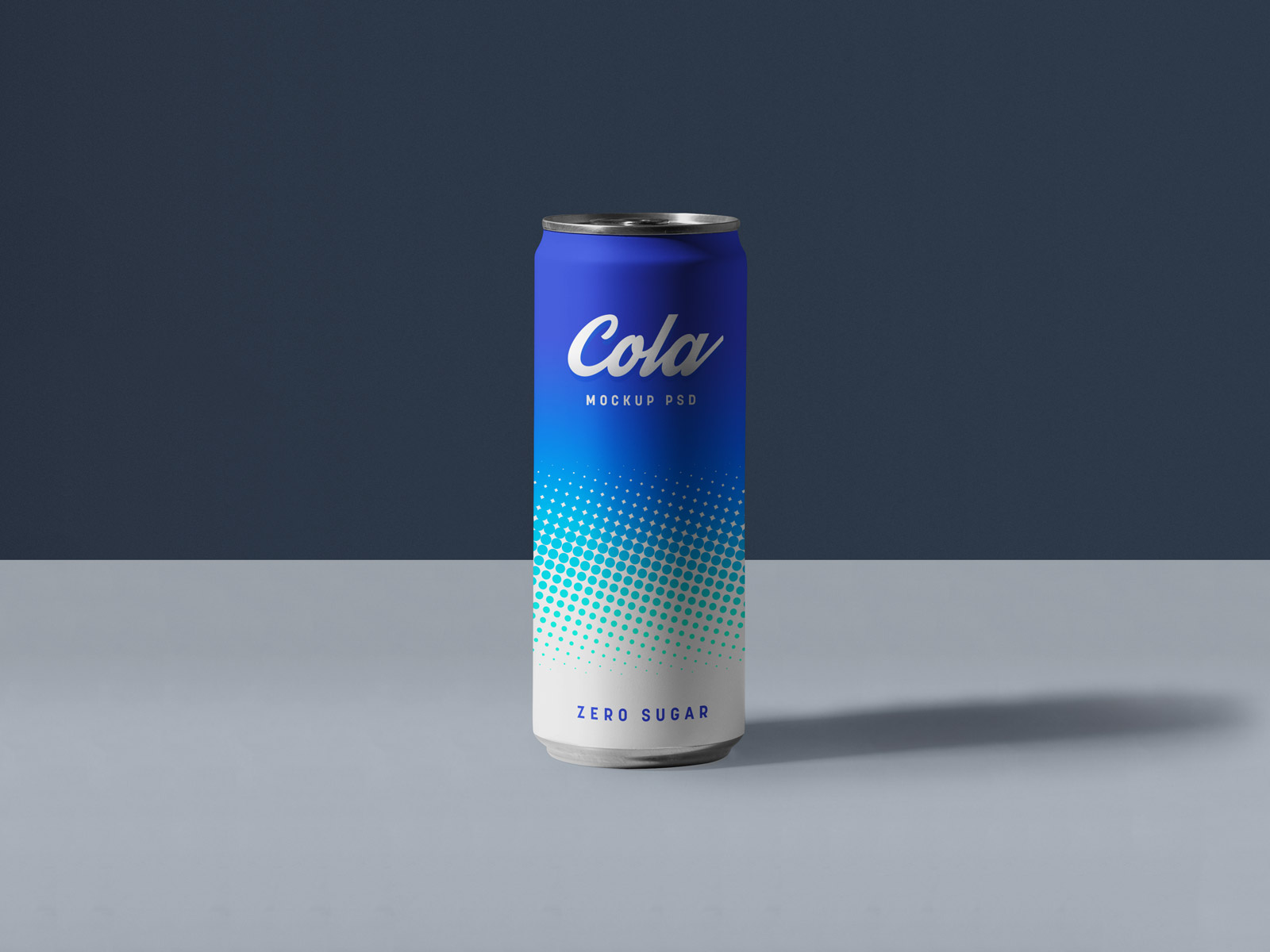 Available Format: Photoshop PSD
License: Free for personal and commercial usage
File Format: WinRAR
Mockup Resolution: 4000 x 3000 px
Note:
1. Free Tin Can Mockup is allowed to share online (A Must Linkback to this page)
2. Say thanks if you like or share/tweet with your friends. That means a lot to me.
3. And don't forget to follow or subscribe to receive more high quality premium freebies & awesome articles only.
Download Tin Can Mockup
More High Quality Free Mockup PSD Files