Hi there our favorite people! We hope that you guys had a great time reading our previous blogs and that you are also super excited to carve your precious pumpkins soon and honestly, we can't wait to see the décor and everything else that is, directly and indirectly, related to Halloween. So, while that happens, we all know that we have got work to get back to once everyone is done celebrating Halloween, right? And to keep it going, we are here with our free drinking water bottle mock-up PSD file so, let us get started right away!
If you don't know this already, we would love to share it with you guys that it is very VERY important for all of us to stay hydrated all the time – no matter what. We can bet that you forget to drink water even though there is a water bottle present on your work desk but we hope that you can change that, all you have to do is to pay attention to your body and what you are doing to keep it healthy and hydrated.
Now, there are many brands around the globe that happen to store water for the masses and sell it too and as much as we are not okay with the idea of water being sold and purchased, we know that it is one of those things that will stay the same unless some brand decides to break the cycle and starts providing bottled water for free. But even then, those bottles would require to be branded, right? So, we decided to create this absolutely free and highly edited water bottle mock-up PSD file for you guys that you can use for your own brand or for the one that you are working with.
Always remember that the usability of a product depends on how it looks like or how the packaging looks like. So, when you invest in your creative thoughts and expertise to create something; be it a product or its packaging, keep it in mind that you need it to be used. Anything that doesn't appeal the eyes won't be purchased or consumed / utilized the way it is supposed to be consumed / utilized.
Recommended: Free 1 Liter Mineral / Drinking Water Bottle Mockup PSD
Now, that drinking water bottle that we have created for you guys looks appealing even though it's just water that it is carrying. And we are sure that you would have super intriguing ideas to execute too but there are a few things that you must keep in mind before you start working on your upcoming designs. Keep reading this blog as we are about to share a couple of effective design tips that can help you create stunning drinking water bottle designs in no time!
Although, many people have many different approaches to go with when it comes to designing branding and packaging of a product but what we have always found working is the story approach; the one that lets you create a story in which your product is a hero and anyone who would purchase and use it will be benefited from it. This approach works for make-up brands, clothing brands, automobiles, digital gadgets, as well as for items that can be consumed in one way or the other. If you are wondering why, allow us to share that it's okay to have such questions as these questions will help you better execute your plans.
Recommended: Free Premium PET Water Bottle Mockup PSD
The reason why storytelling has always worked in because it takes in the audiences with open arms and allows them to imagine their world getting better for them with that certain product. If you are a consumer, you can either be too happy or surprised to realize that you needed that product but it will be a win-win situation for you as well as for the company and if you are a business yourself, then you will notice that you are making a change through your services and products and that is what matters the most. As you know that all our mock-up PSD files are free, we can bet that you will have a great time working on this one. And don't forget to create two to three versions of the designs for your mock-up presentation, alright?!
It's time for us to say you all goodbye for today! We hope that you had a great time reading this blog and that you will also make the most of our free drinking water bottle mock-up PSD file as well. And if you do, feel free to share your creative journey with us in the comments section. We would love to see you guys sharing this blog with your friends and favorite colleagues.
Oh, and lastly, do share if you guys have any suggestions and requests or ideas that you would want us to work on; let's make this world a more creative place while we can.
Free Drinking Water Bottle Mockup PSD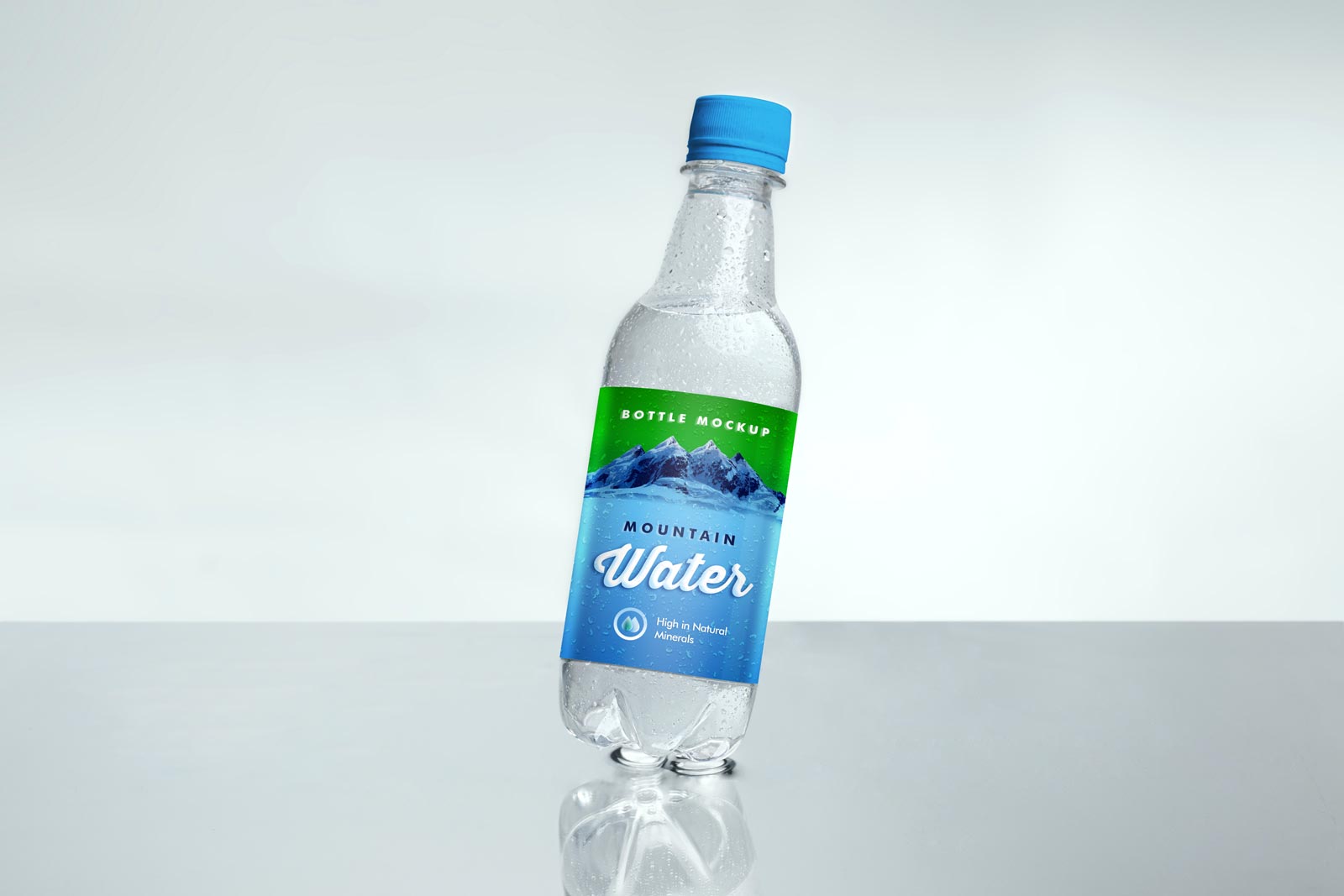 Available Format: Layered PSD with smart object insertion
License: Free for personal & commercial use
RAR File Includes: Free Water Bottle Mockup PSD
Mockup Resolution: 4500 x 3000 px
Note:
1. Free Water Bottle Mockup PSD set is allowed for sharing online (A Must Linkback to this page)
2. Designbolts signature is placed as first layer kindly hide and use the mockup
3. Say thanks if you like or share/tweet with your friends
Download Water Bottle Mockup
Recommended: