Hi there everyone! We hope that you are having a nice time reading our blogs and making the most of our free yet highly editable mock-up PSD files for your personal and commercial design projects. For our today's blog, we have worked on this amazing free round signage mock-up PSD file for you guys that you can instantly get your hands on and start making wonderful designs for your upcoming projects. And we are very excited to share everything that you all need to know in order to make those perfect designs but before we do that, we would like to take a moment to thank you all for the love and support that you send our way and for also sharing our blogs with the people that you love and care for. We hope to see more of that happening in the future too.
Recommended: 60+ Best Free Signage Mockups
If you guys are one of our regular readers, then you must have read the previous blogs that we did on signage designs and how you can use them for your businesses, etc. However, for our today's blog, the round signage that we have worked on is inclined more towards the modern side and we can bet that you are going to love working on it too. For starters, we want you guys to make sure that you have done a competitive analysis to know and understand what all your competitors are doing in the market so that you can offer different communication to your target audiences.
We would also like you all to know that if you do not find anything that can interest you from the local market, then you should not hesitate to check out what is being done internationally in the same category of your business to see how you can be different in every sense of the word. And trust us when we say this: nothing can help you make informed decisions more than knowing what others are doing so that you know that you do not have to do that otherwise you will end up running a me-too business and we are sure that you would not want that to happen.
Okay so, to design stunning round signage for your own business or for the one that you are associated with, you need to know the business inside out and then look at all your strategies like you are your customer. We know this might sound super textbooky and kinda old too, but it is what it is; you just cannot think of a better thing if you do not know how to deliver the right message. In many cases, businesses take it to their social media platforms where they use their mock-up designs and ask their audiences to select the ones they understand the best and relate to the most and when the businesses have the answers, they compare them and pick the one that got the highest votes from the very people who are going to be spending their hard-earned money on getting the services and purchasing the products.
Recommended: 50+ Vintage Hotel Signage Ideas
That makes sense, right? But there is more to planning and doing things so that you know whatever you will launch will be well received by your audiences and that it will also work in your favor too by helping you stand apart from the crowd. For example; no matter how fancy and extravagant your competitors are when it comes to signage and everything else for that matter, anything and everything that is easy to look at and utilize is the one that gets the attention. So, if you really want to make a difference, the first thing that you need to do is to keep your signage simple and easy on the eyes.
Your next step should be to make sure that your signage is relevant to your brand and that you are not making it for the sake of having a cool sign outside your store/office, etc. Make the most of high-contract colors to grab attention instantly and accessorize the signage with classy yet easy-to-read fonts and you will be good to go.
That is all for today! We hope that you guys not only had a great time reading the blog but that you will also share it with your graphic designer friends, favorite colleagues and students, etc. as well so that they can also make the most of our free round signage mock-up PSD file. Also, feel free to share your feedback with us in the comments section and while you are at it, know that we would love to hear your special requests too so that we can start working on them and get back here super soon with your requested content and more.
Free Round Signage Mockup PSD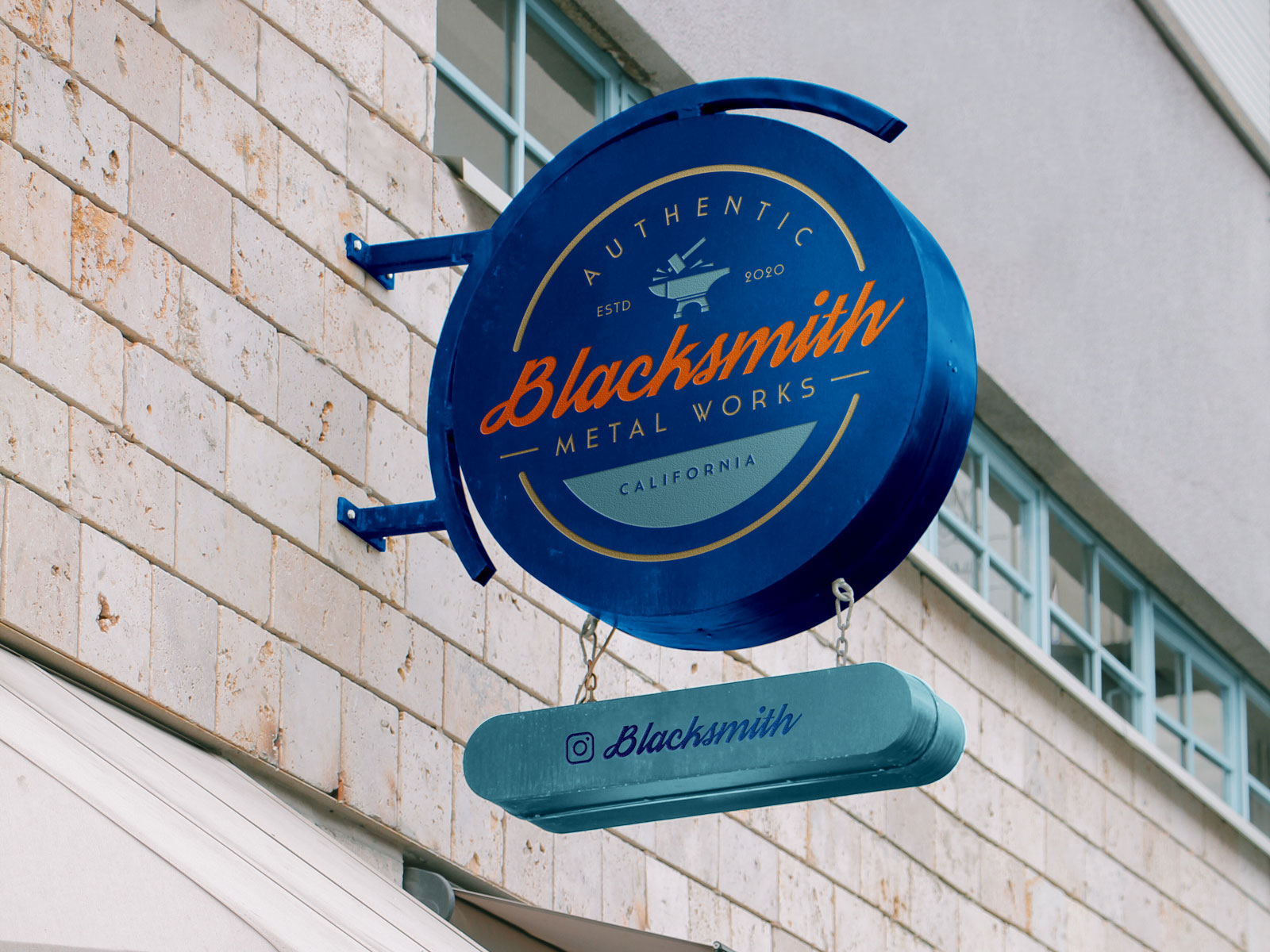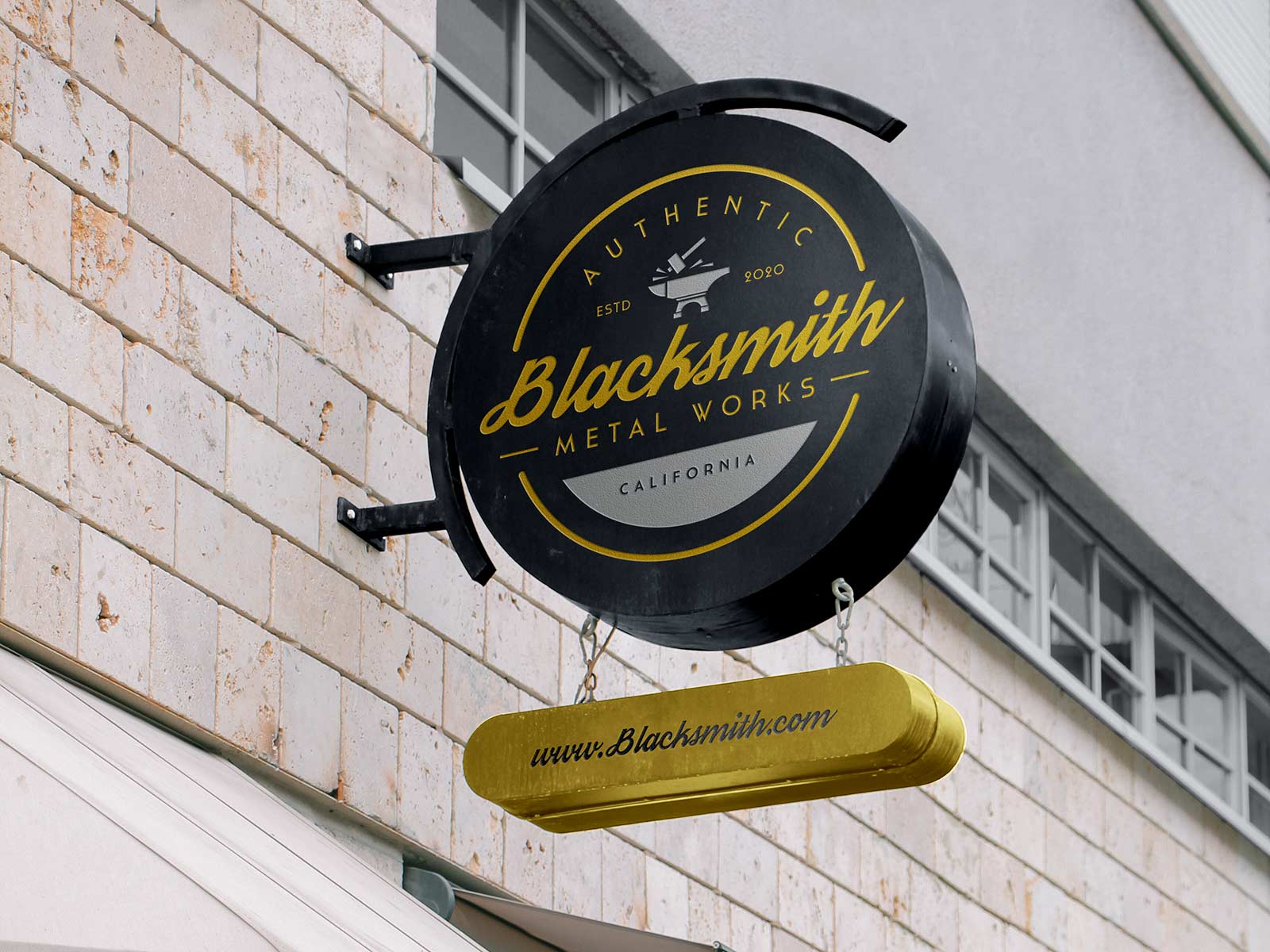 Available Format: Photoshop PSD
License: Free for personal and commercial usage
File Format: WinRAR
Mock-up Resolution: 3456 x 2592 px
Artwork Size: 1392 x 1392 px
Note:
1. Free Round Sign Mockup is allowed to share online (A Must Linkback to this page)
2. Say thanks if you like or share/tweet with your friends. That means a lot to me.
3. And don't forget to follow or subscribe to receive more high-quality premium freebies & awesome articles only.
Download Round Sign Mockup
More Free Sign Board Mockup PSD Files: