These days people are more inclined to copy each other's work rather to use their own brains, I guess this is a very 'easy going' approach and not redeemable. Stealing anybody's work with a slight touch of your own is simply degrading your own self and depreciating your own capabilities. Designers make their own selves questionable by doing such clumsy acts of stealing off. To be precisely, the word "copying" is manipulated by the word "inspiration" now.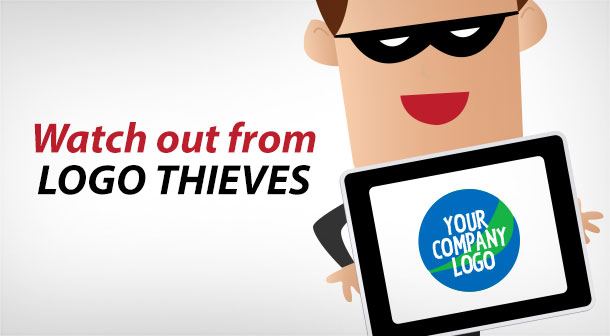 Stealing away a work piece is nothing less than 'plagiarism' which is actually ripping off the ideas, work and thoughts of another designer. This is a repeated action done by designers blatantly giving their own subsequently anecdotes.
How to avoid plagiarism?
Before designing a logo, you must check out the work done by other designers for mere 'inspiration' and not for stealing their 'concepts & notions'.
You should not blatantly copy others' design elements, not even a "way-too-close" repetition.
There should be a visible variation between your logo designs and the designs you looked up before, for your inspiration.
Always believe in your creative impulses.
Learn to be 'artistic'. Produce your own original and unique logo designs.
I have found some big logo thieves in the lockup to expose before you how logo designs are theft and ripped off by guilty designers blatantly. A website logothief unveils the real logo thieves and brings it on to the surfaces that are clumsy copy-cats by plagiarizing the work of exertion by other creative souls.
Scroll down and have a look at some stolen logos as well as the real ones!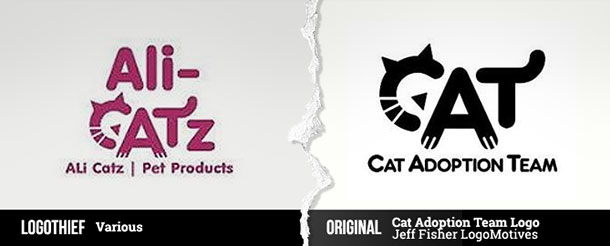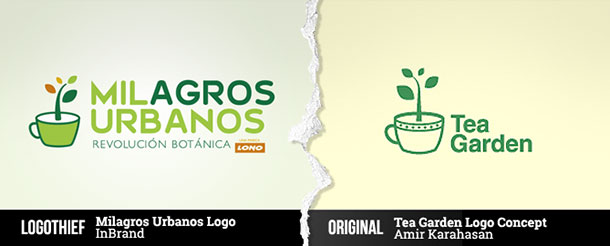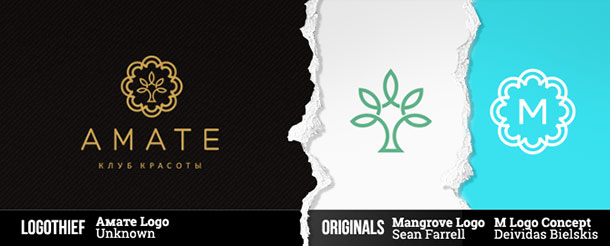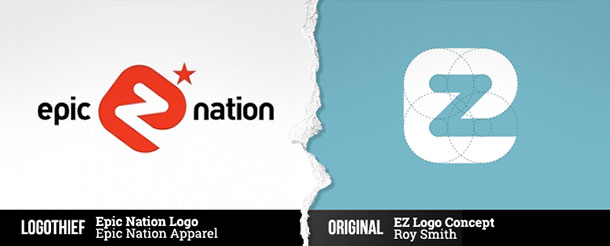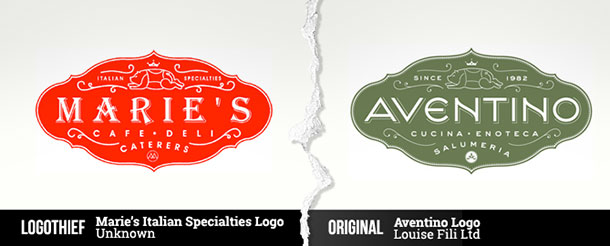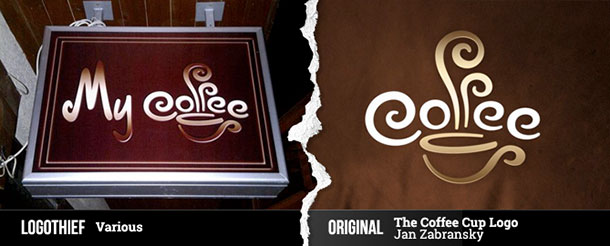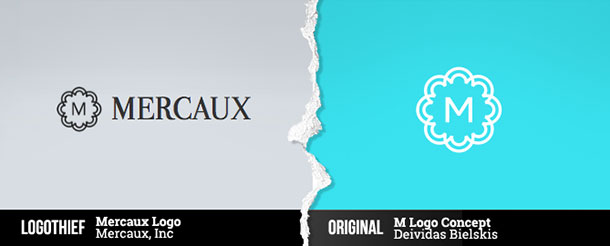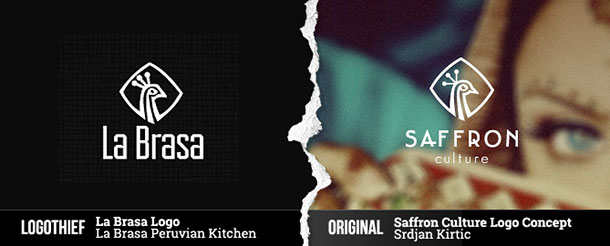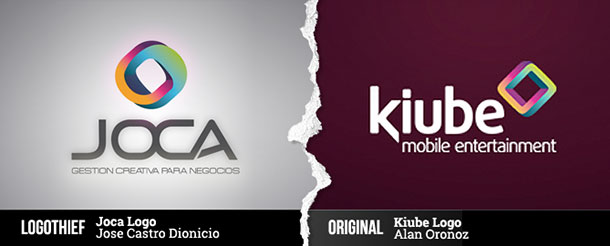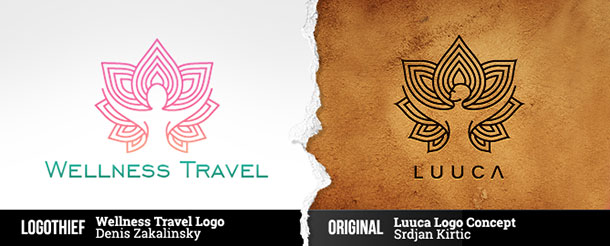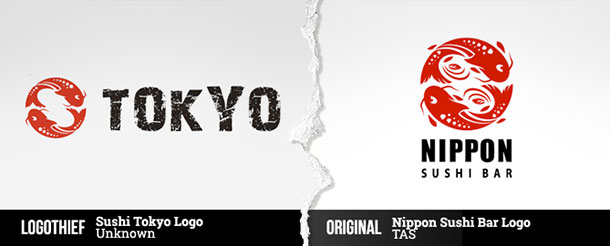 Credit feature image: thief
Looking for more logo designs here are few of them: