Every day we wake up having a new mood that determines our day, at times we wake up at the wrong side of the bed and therefore the whole day only lethargy takes the lead, however you can always put a smile on your face and kick the day with a good spirit. Some of us bear mood swings all along and therefore want a change everywhere, whether it be in clothes, ambiance or setting etc.
Choosing to watch a movie is the perfect thing to knock out boredom, some of us like adventure movies while others fall flat for action packed movies, however animated and 3D movies are the most watched ones all across the globe. Whenever a movie hits the big screens people run to grab the tickets and give it a shot. When it comes to mood we become so picky, and this is totally a normal thing.
The movie, Captain America Civil War is going to be launched in the cinemas on May, 6, 2016 (USA). This sci-fi movie is talk of the town and nobody can miss the heat playing marvels on the screens. Have a look at the collection of Marvel's Captain America: Civil War (2016) iPhone & desktop wallpapers HD that I have arranged for all the fans out there, I am sure you will love to have any of them on your desktop or in the home screen. Keep your fingers crossed because the movie looks breathtaking and surely it is going to be a super hit on the world movie chart.
The movie is having a good plot where the forces are playing with each other, let's see what allies and what enemies come into confrontations to cut down the on-going turmoil. We can only make wild guesses about it. The rest will come to the stage when it is the right time. Till then stay hooked for more interesting and entertaining posts in future as well. We would love to bring out the best that is interesting for you all.
Cheers to the good will. Subscribe us for more and do not forget to check back in with your feedback. It makes us know what more we should be working on and what sort of posts are liked by you.
Captain America Civil War Cast
Director: Taika Waititi
Stars: Tom Hiddleston, Chris Hemsw
Captain America Civil War Cast:

Tom Holland as Peter Parker / Spider-Man

Scarlett Johansson as Natasha Romanoff / Black Widow

Elizabeth Olsen as Wanda Maximoff / Scarlet Witch

Chris Evans as Steve Rogers / Captain America

Robert Downey Jr. as Tony Stark / Iron Man

Sebastian Stan as Bucky Barnes / Winter Soldier

Paul Rudd as Scott Lang / Ant-Man

Marisa Tomei as Aunt May (rumored)

Jeremy Renner as Clint Barton / Hawkeye

Emily VanCamp as Sharon Carter / Agent 13

Paul Bettany as Vision

Gwyneth Paltrow as Pepper Potts

Chadwick Boseman as T'Challa / Black Panther

Frank Grillo as Brock Rumlow / Crossbones 
Marvel's Captain America Civil War 2016 Official Wallpaper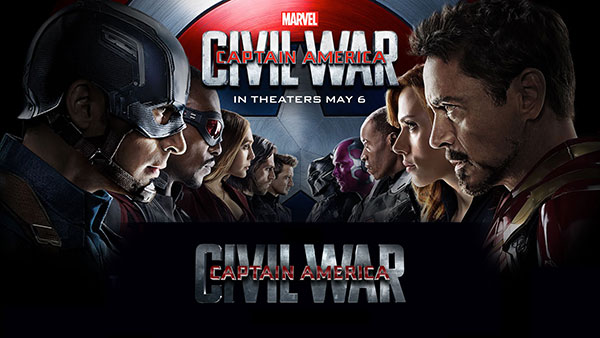 Marvel's Captain America Civil War 2016 Desktop Wallpaper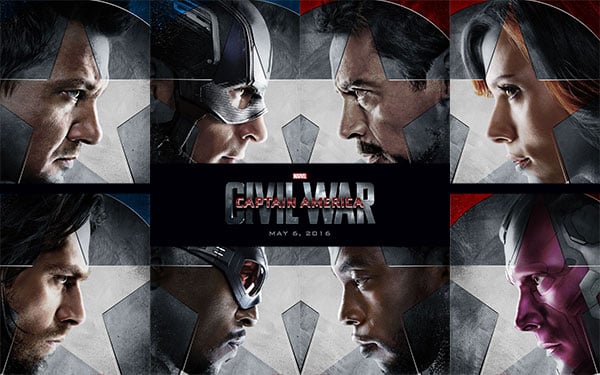 Marvel's Captain America Civil War 2016 Iron Man & Captain America Wallpaper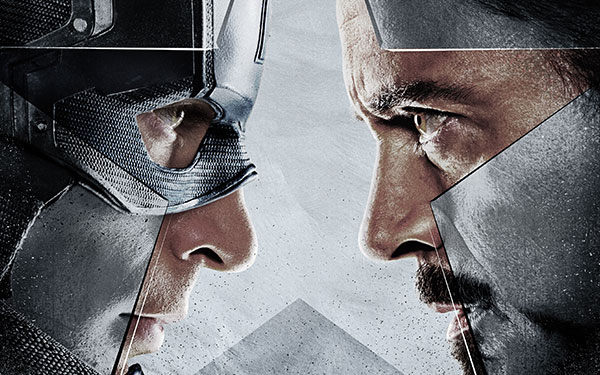 Marvel's Captain America Civil War 2016 Logo Wallpapers HD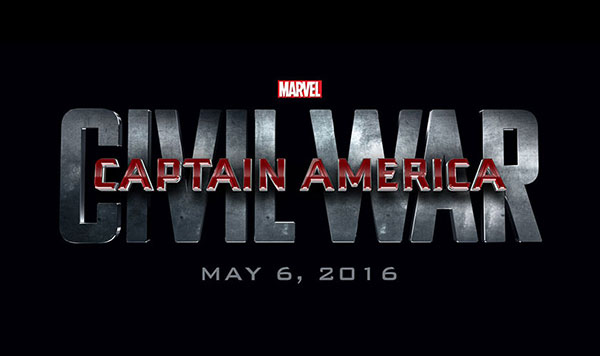 Marvel's Captain America 3 Civil War 2016 Iron Man Wallpaper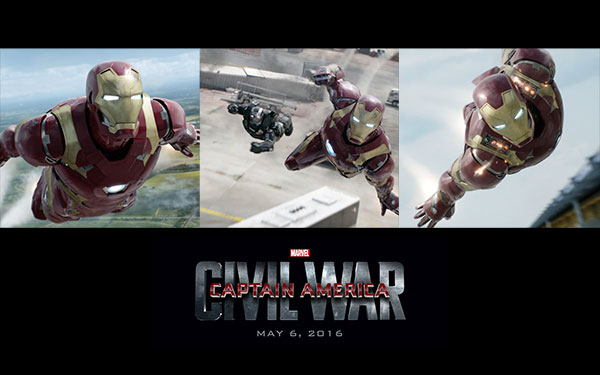 Captain America 3 Civil War 2016 Captain America Wallpaper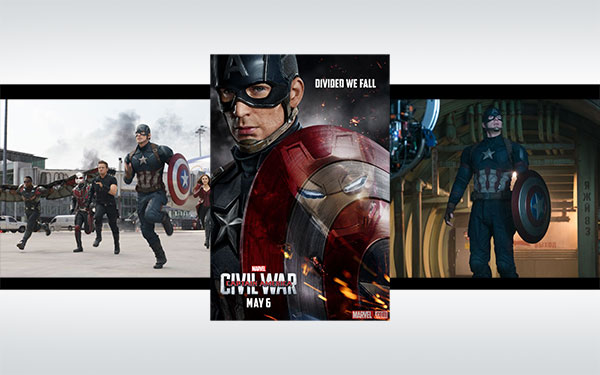 Black Widow Wallpaper HD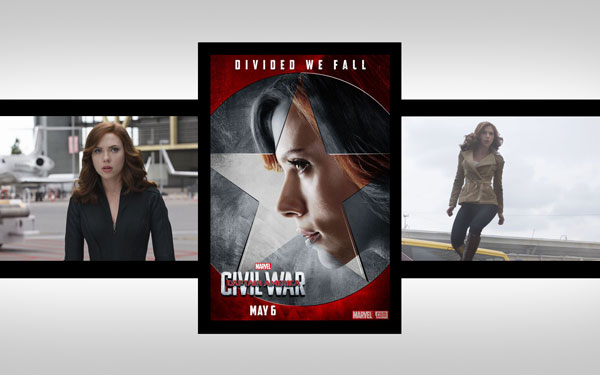 Marvel's Captain America: Civil War (2016) iPhone Wallpapers
More Movie Wallpapers HD