Hey there guys! We have been meaning to ask you about your favorite activity when you were kids. As to kill time in a more productive way, different kids start adopting hobbies and activities for example; drawing and painting, playing video games, writing poems & letters etc. If you ask us, we would love to share that we spent most of our time doing multiple things like collecting coins and stamps and we would also create stuff which we could gift to our friends and family members too. Among all the handmade things that we would create, we still remember that we just loved making cards.
When we were little, we obviously didn't have access to YouTube or Google at that time and our imagination was our only friend which always helped us in coming up with creative ideas and that's the main reason why we chose to (professionally) create designs and share ideas that can help everyone achieve the goals they want to achieve.
Let's talk about greeting cards now and how at times, simpler things matter the most! Card making is considered a separate business and there are many companies around the world which make expressive greeting cards. But even that artistically crafted and printed card paper cannot give you the love and warmth of a homemade card. They say that it is the thought that counts but a card made by hand carries all the love and attention that makes it valuable.
People who love to express themselves using greeting cards are also the people who are all always on the lookout of pretty cards. You can find them searching that perfect card for their loved one in the aisles of a bookstore. And since we can easily shop almost everything online too, you will see card lovers scrolling down on their personal favorite websites and apps as well.
We are sure that you must be aware of the fact that there are various types of accessories that are available in the market and online which can help one making cards. Things that you do on your own and by yourself don't have to be approved by a client who is always cranky, you are in charge and that's the beauty of it. You can pick a theme which you like, put in some pearls here and there on the card paper of your choice and colors, write a super witty greeting on it and voila, you are done!
Creating things for our beloved friends and family members is something everyone wants to do but cannot seem to spend their time on any activity whatsoever but your busy life schedules do not have to spoil your mood, okay? Because we have got the solutions that can solve your issues and you wouldn't have to worry about anything. Do you want to know what we have for you in this blog? If yes, then continue reading and if not even then you are going to be here for quite some time so…
Like we have mentioned this above as well, we are the ones who can think of some really great ideas and share with you so that you can enjoy everything that you do. Time is flying like it is having a competition with a fighter jet and we know Christmas is going to be here in the blink of an eye so we wanted to share something very Christmassy with you guys. Yes, it is our collection of not just 10 or 30 but 50+ beautiful DIY homemade card ideas for 2019. The best thing about our card collection is that all of them are super unique and 100 percent original and another great thing about them is that anyone who would receive at least one of these cards is going to love you forever. And we know you want that, don't you!?
Christmas is all about love, affection and friends and families getting together to spend some quality time with each other. But it is also about Santa and his surprises as well so we have included a card design that has a flying Santa on it with stars and his huge bag of gifts to 'deliver'.
Snow, teddy bears and reindeers are some other things which openly emit Christmas vibes and it is guaranteed that all of these can cheer you up which meant we had to add in the card ideas for y'all so that you can create some meaningful Christmas greeting cards too!
You must be thinking that we might have forgotten to share tree related ideas that can bring smiles to your face and a tree can be made simple by using a thick and colored thread to create an impression of the tree(s). And of course, a simple greeting card saying Merry Christmas can do the trick for you so, put up your hat of simplicity and uniqueness and get things going.
Patterns and buttons can help you in implementing your creative ideas too but it all depends on how you want to get inspired from our ideas and use them to make something for the ones you love and care for. We'd encourage you to go through our entire collection of homemade Christmas greeting cards and make the best cards for 2019!
50+ Beautiful DIY / Handmade Christmas Card Ideas for 2019
1. Handmade Christmas Card Ideas 2019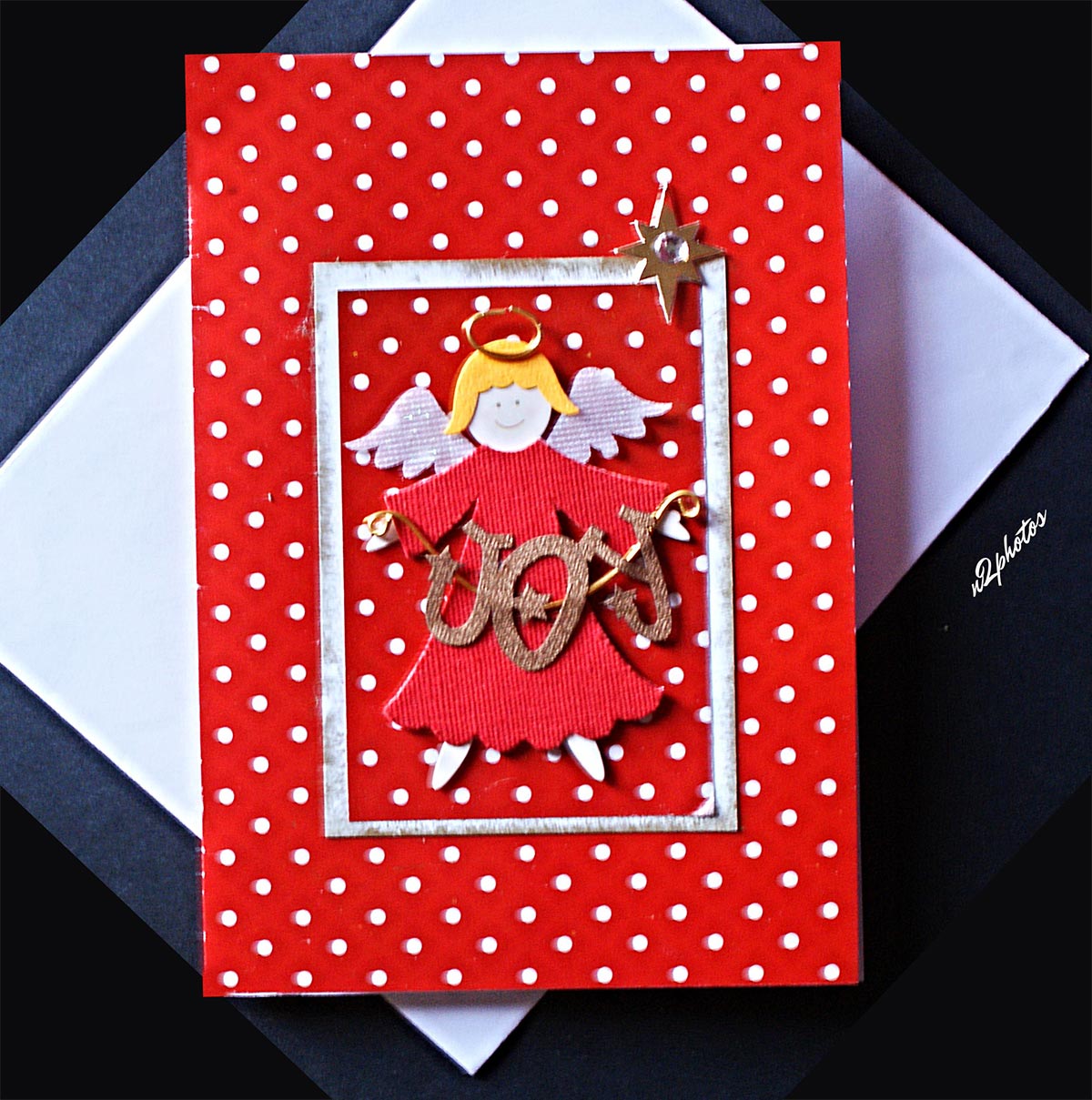 2. Handmade Merry Christmas Card 2019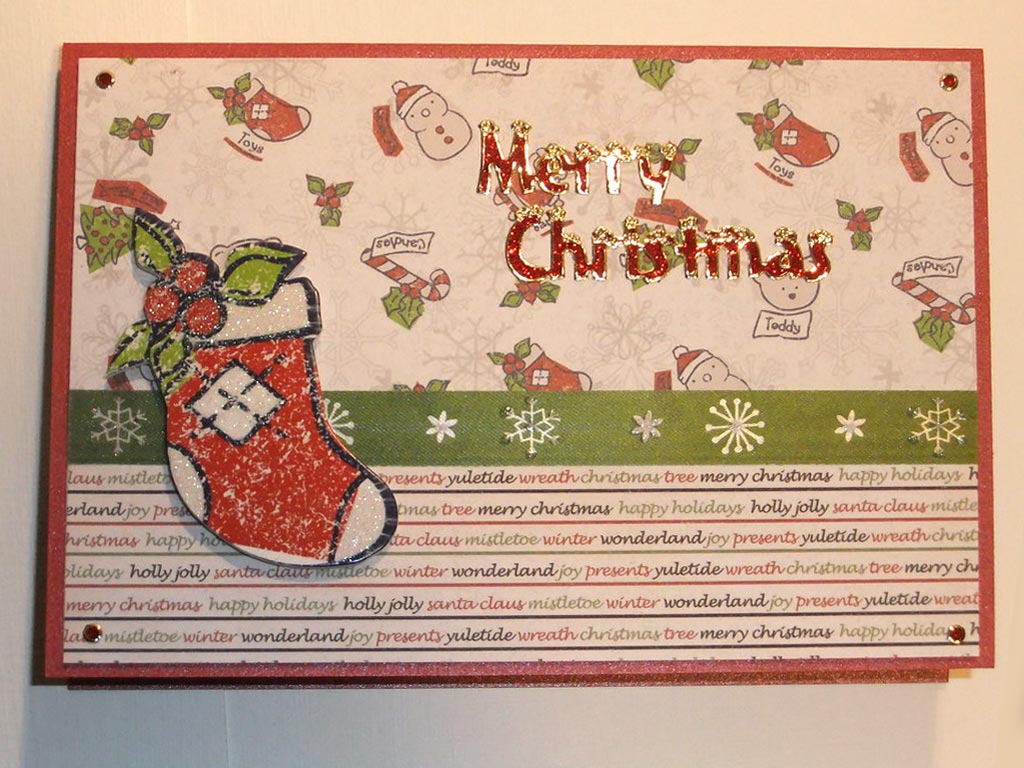 3. Patterned paper Die-cut Merry Christmas Greeting Card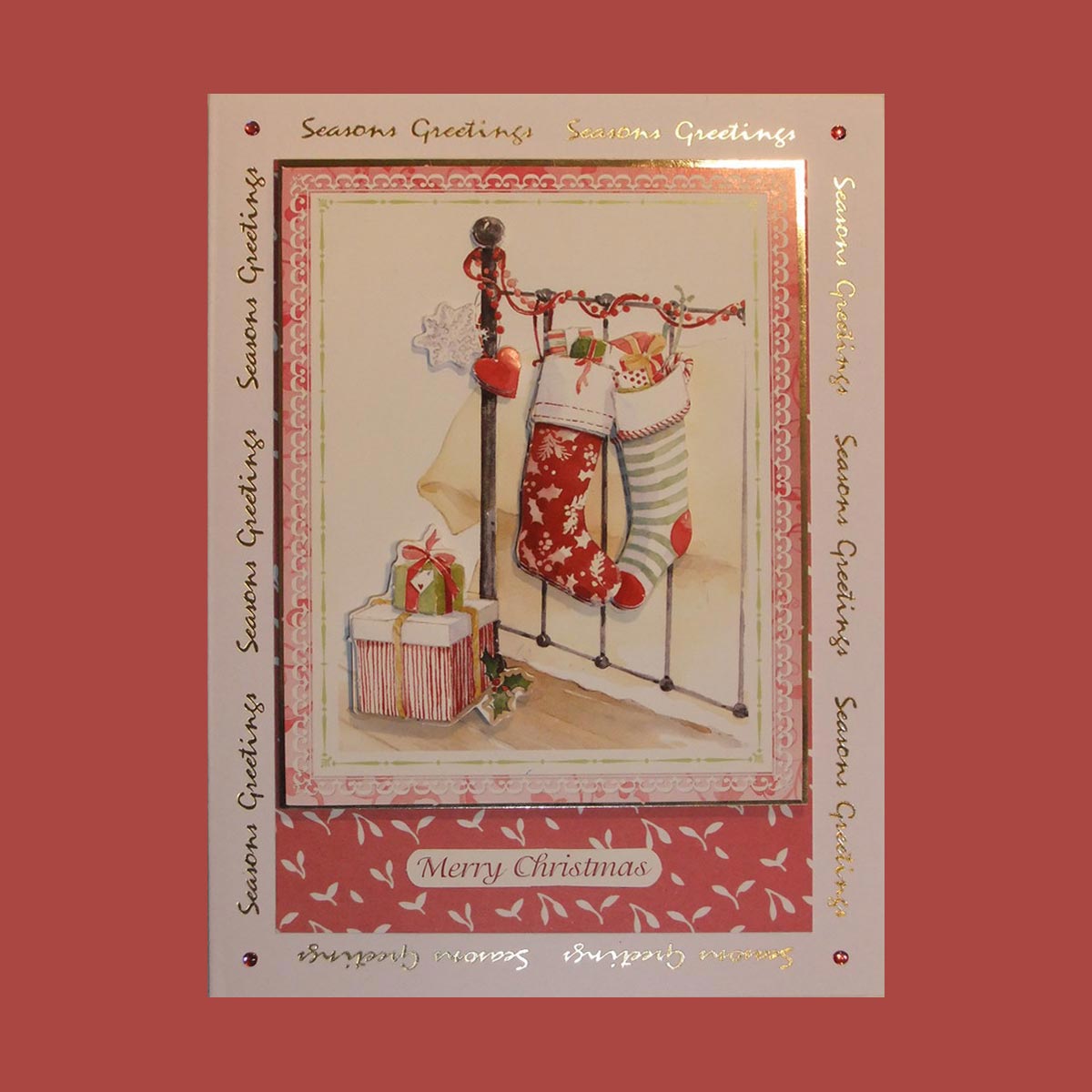 4. Cheerful Joy Christmas Cards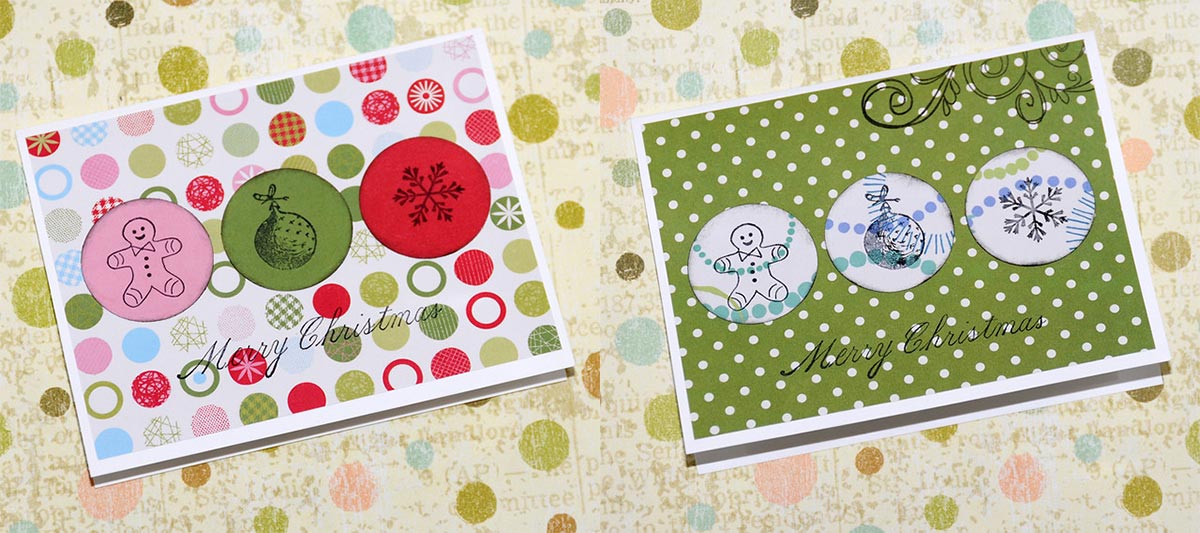 5. Handmade Christmas Cards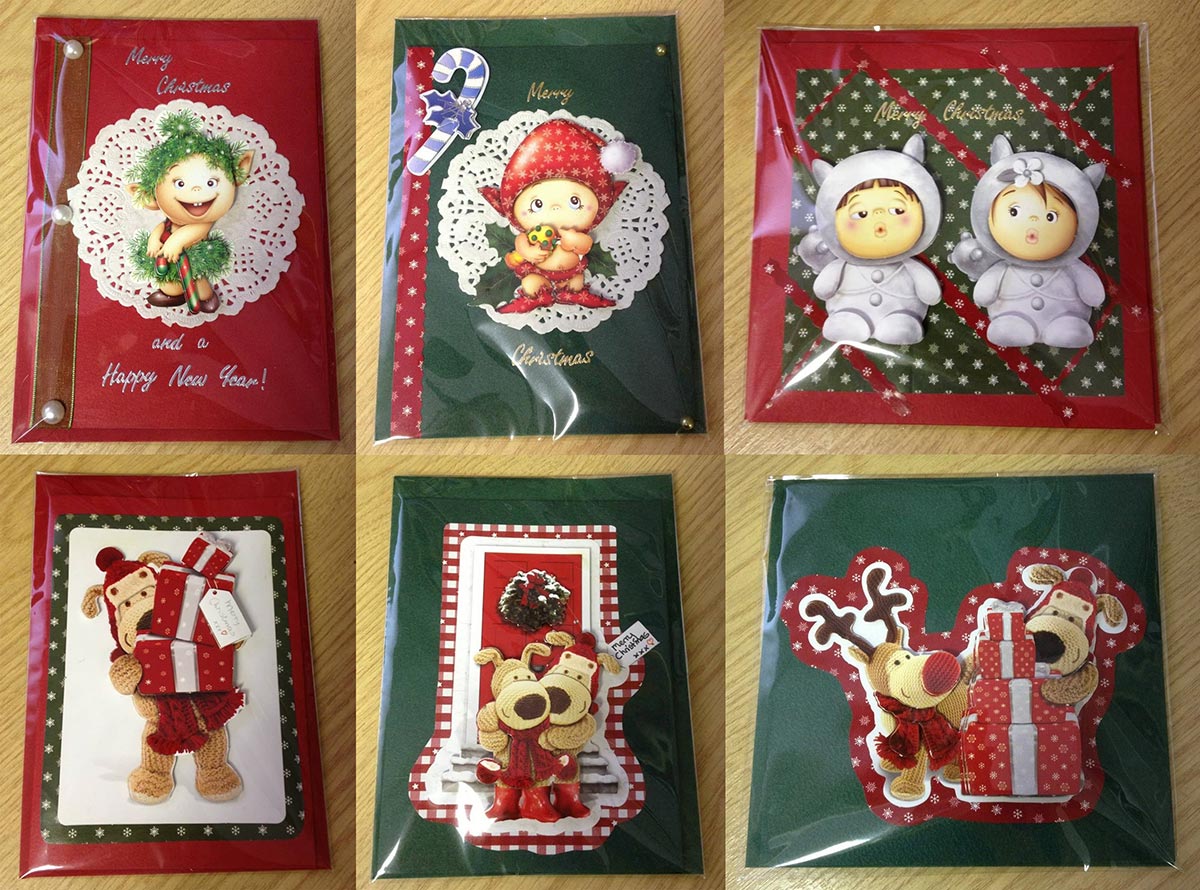 6. Handmade Merry Christmas Card with Lace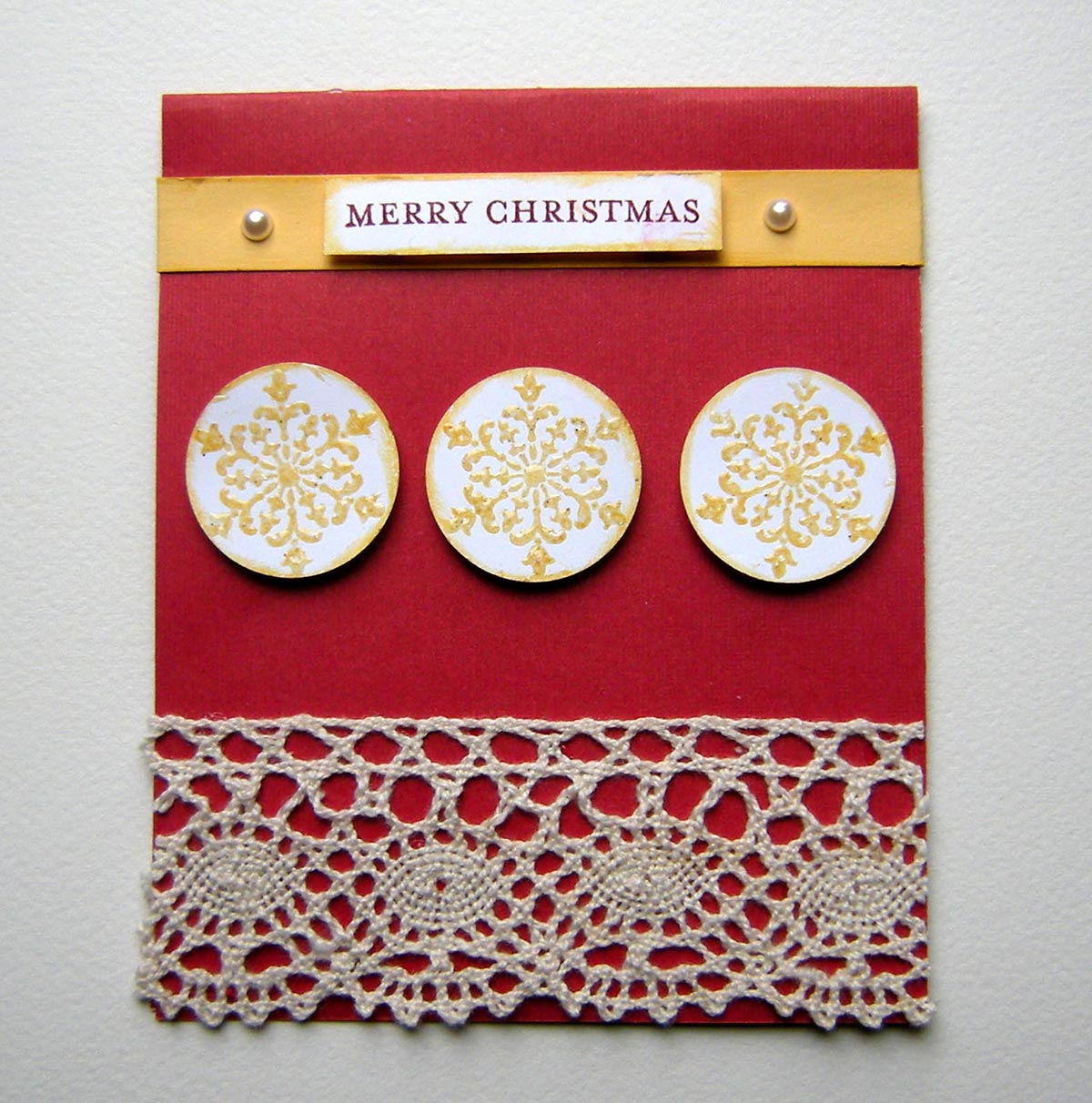 7. Homemade Christmas card – Santa Star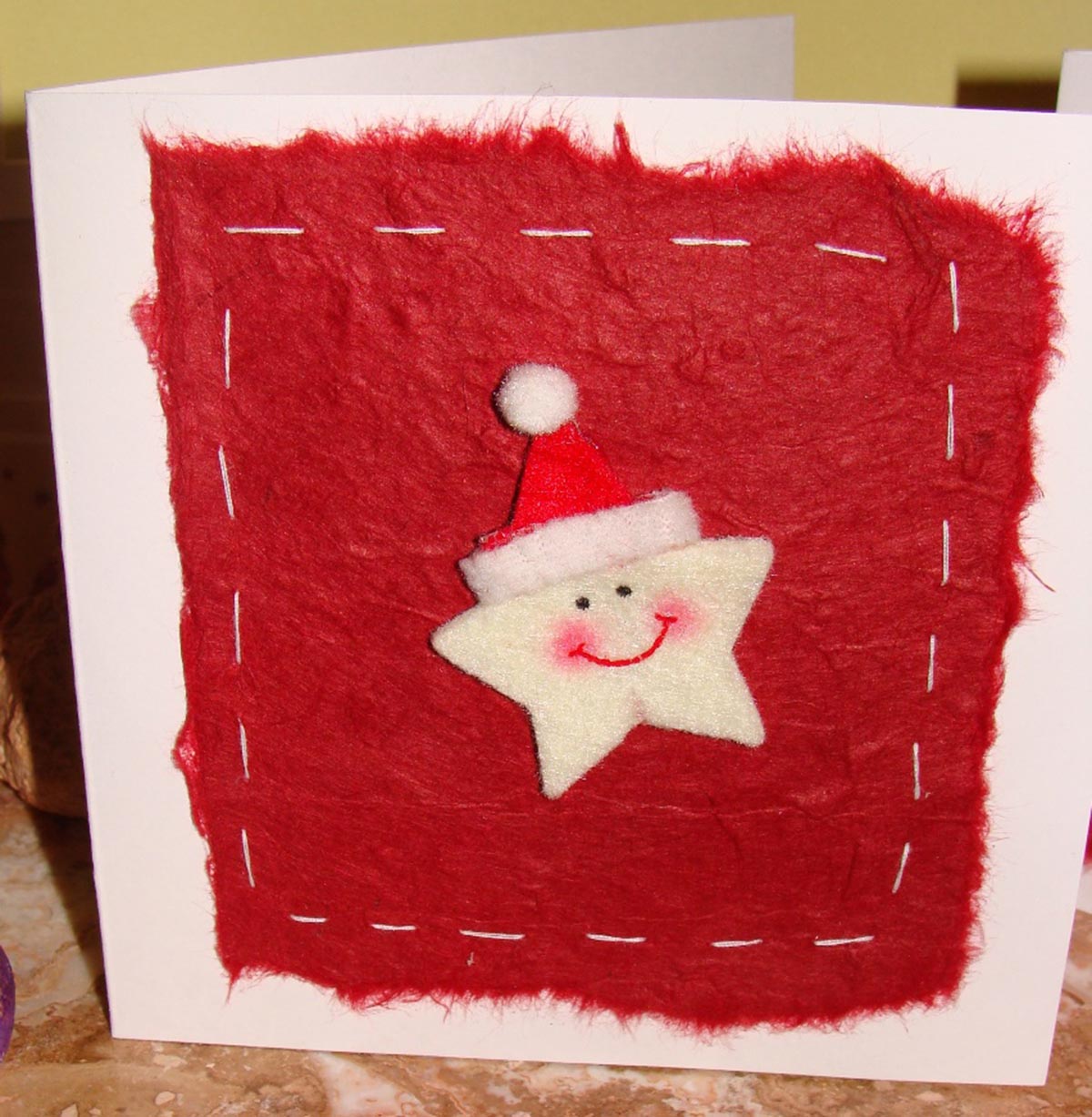 8. Vertical Handmade Christmas cards Ideas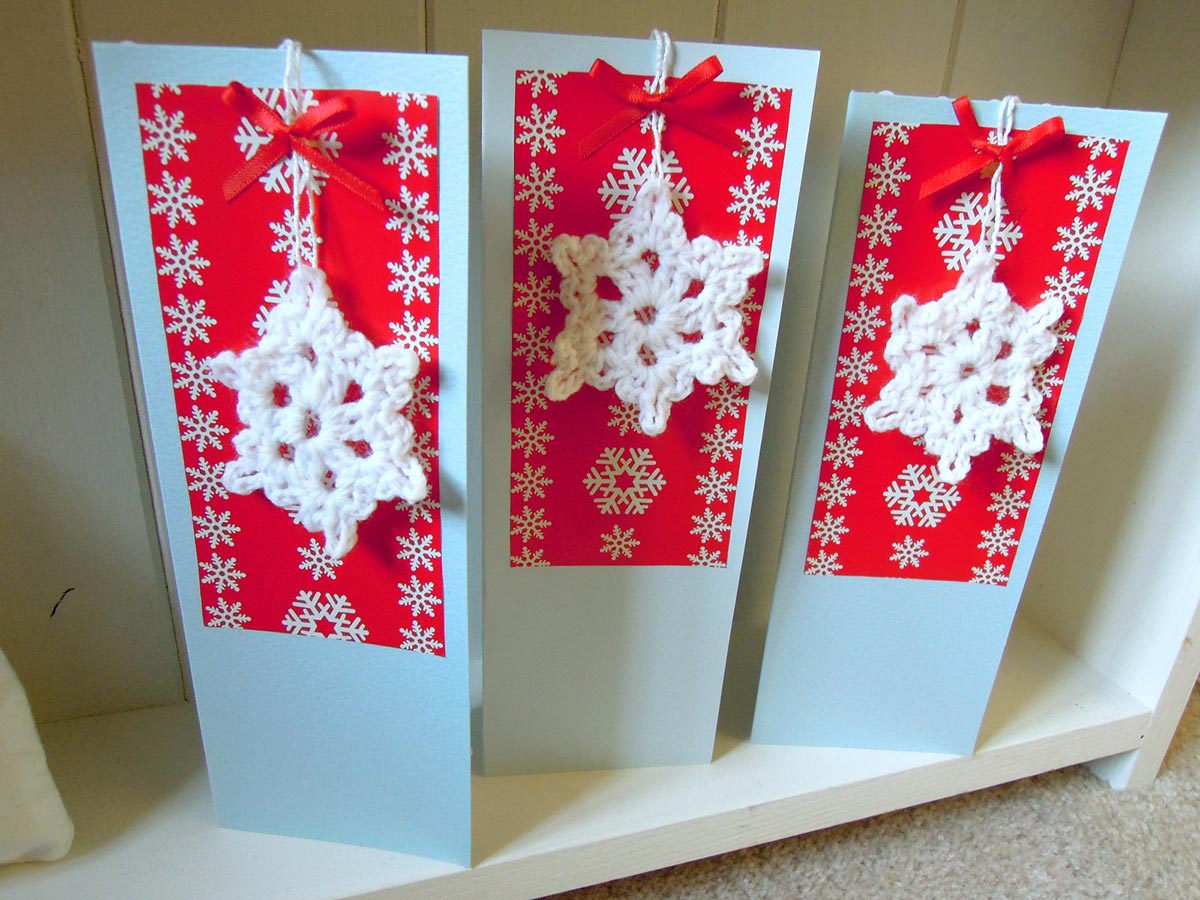 9. Snowflake christmas cards
These beautiful cards are Inspired by the movie Frozen. They are small square cards with stamped sentiment. According to the designer of these cards that snowflakes are punched from holographic, white and cream cardstock and layered on nesting punched stamp shapes in contrasting cardstock.
Credit | www.Handmadebykatherine.co.uk
10. Peace Joy Love Christmas Card 2019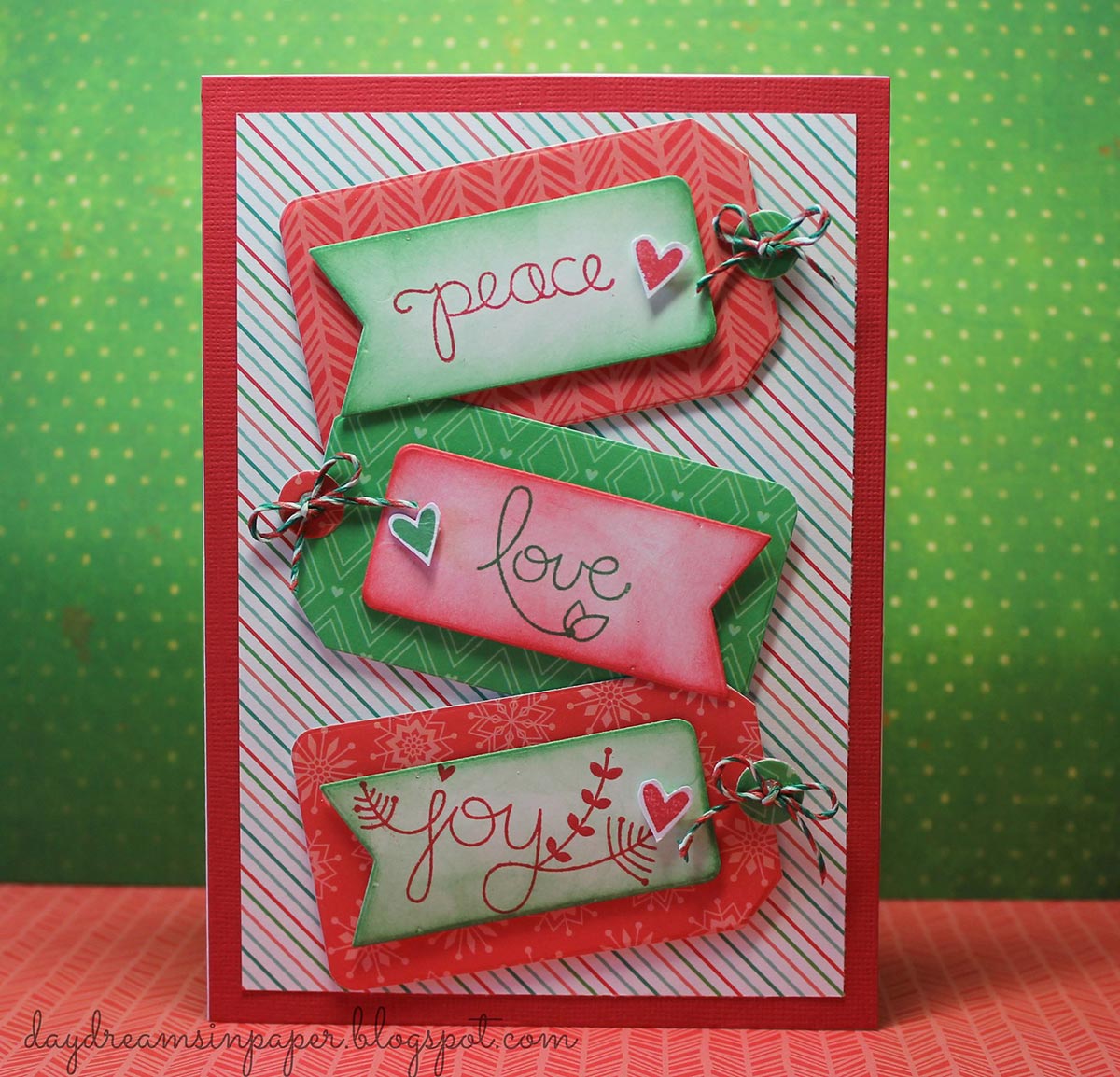 11. Glitter Holographic Christmas Card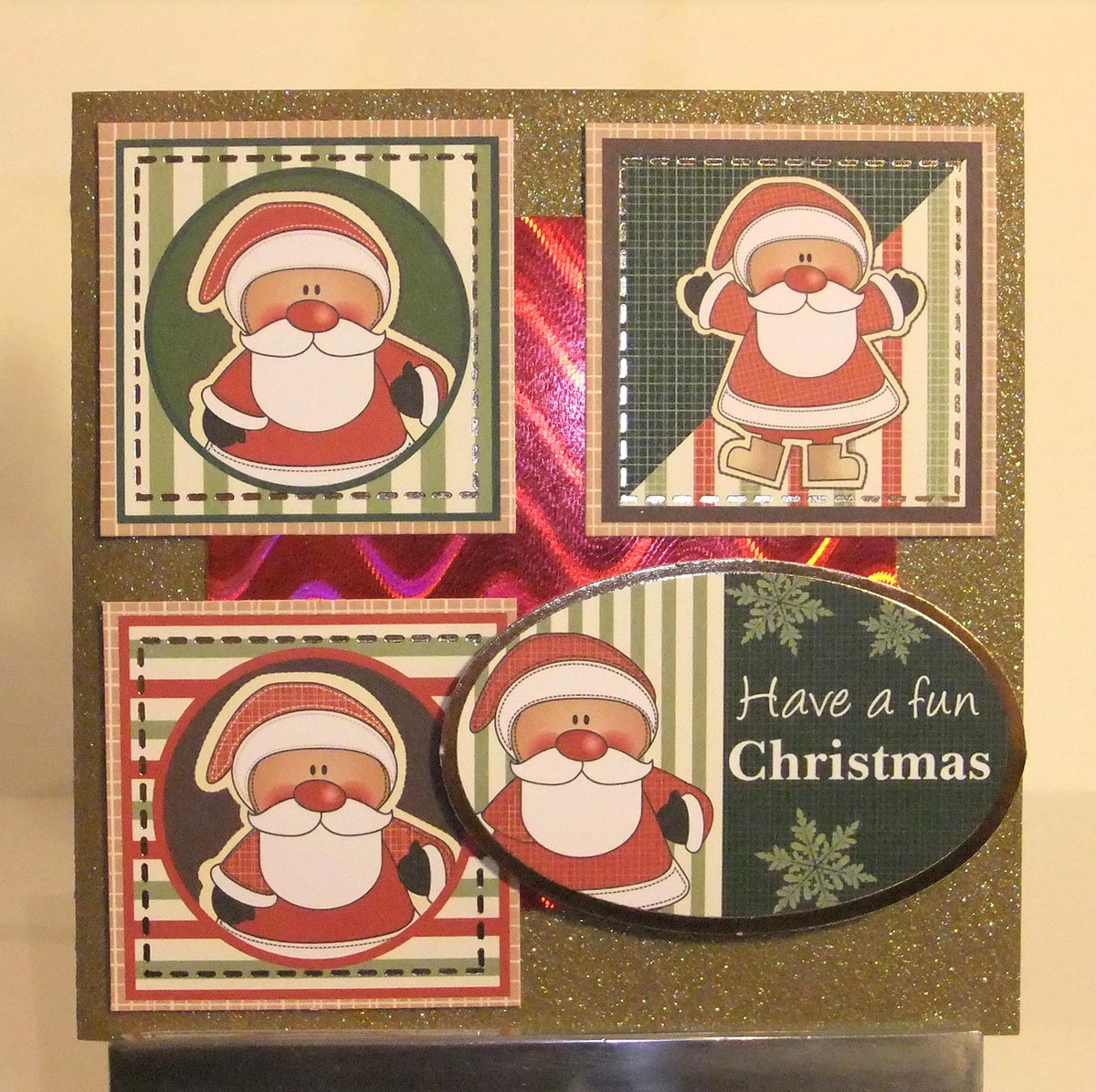 12. Cool Happy Christmas Card Idea for 2019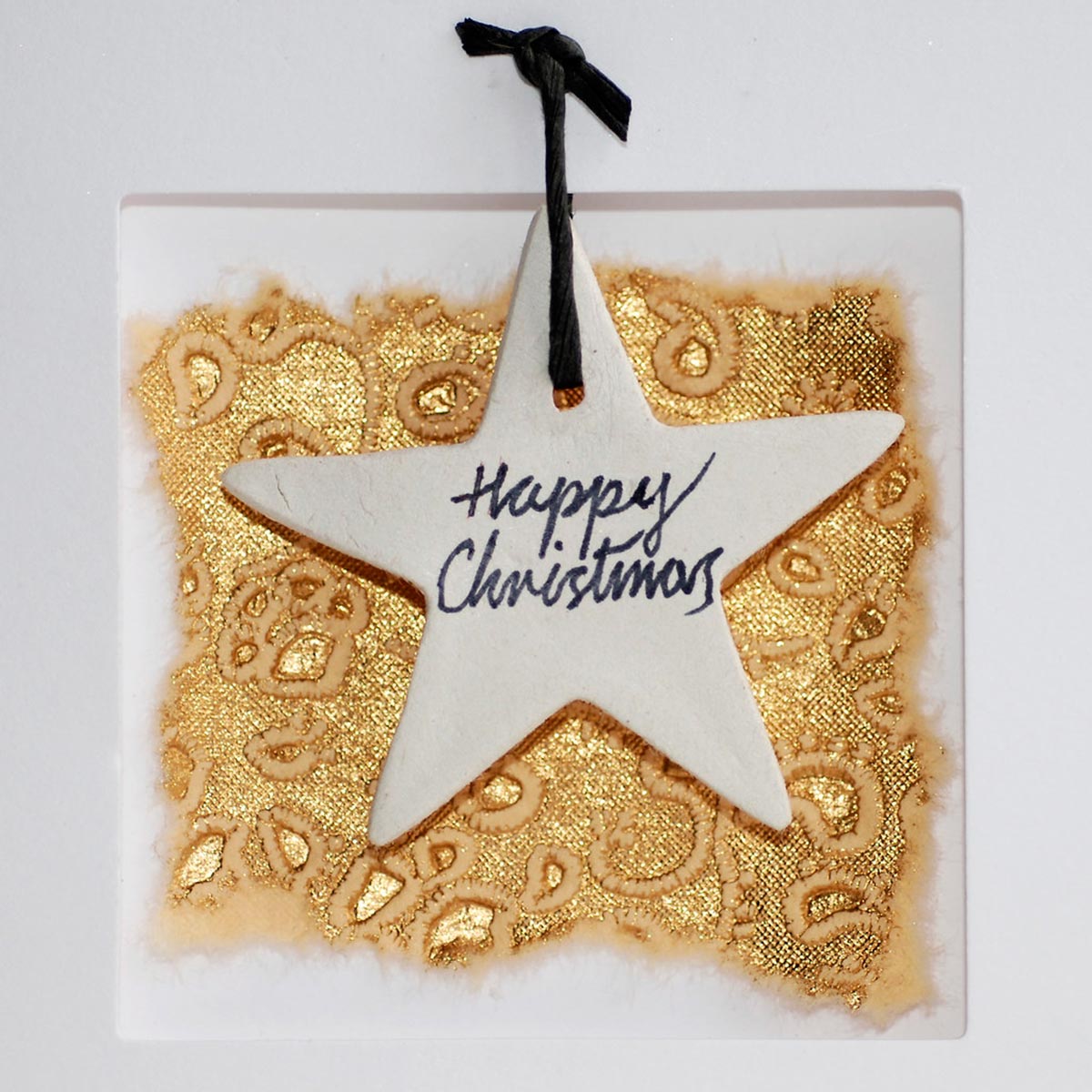 13. Handmade Colorful Christmas Card 2019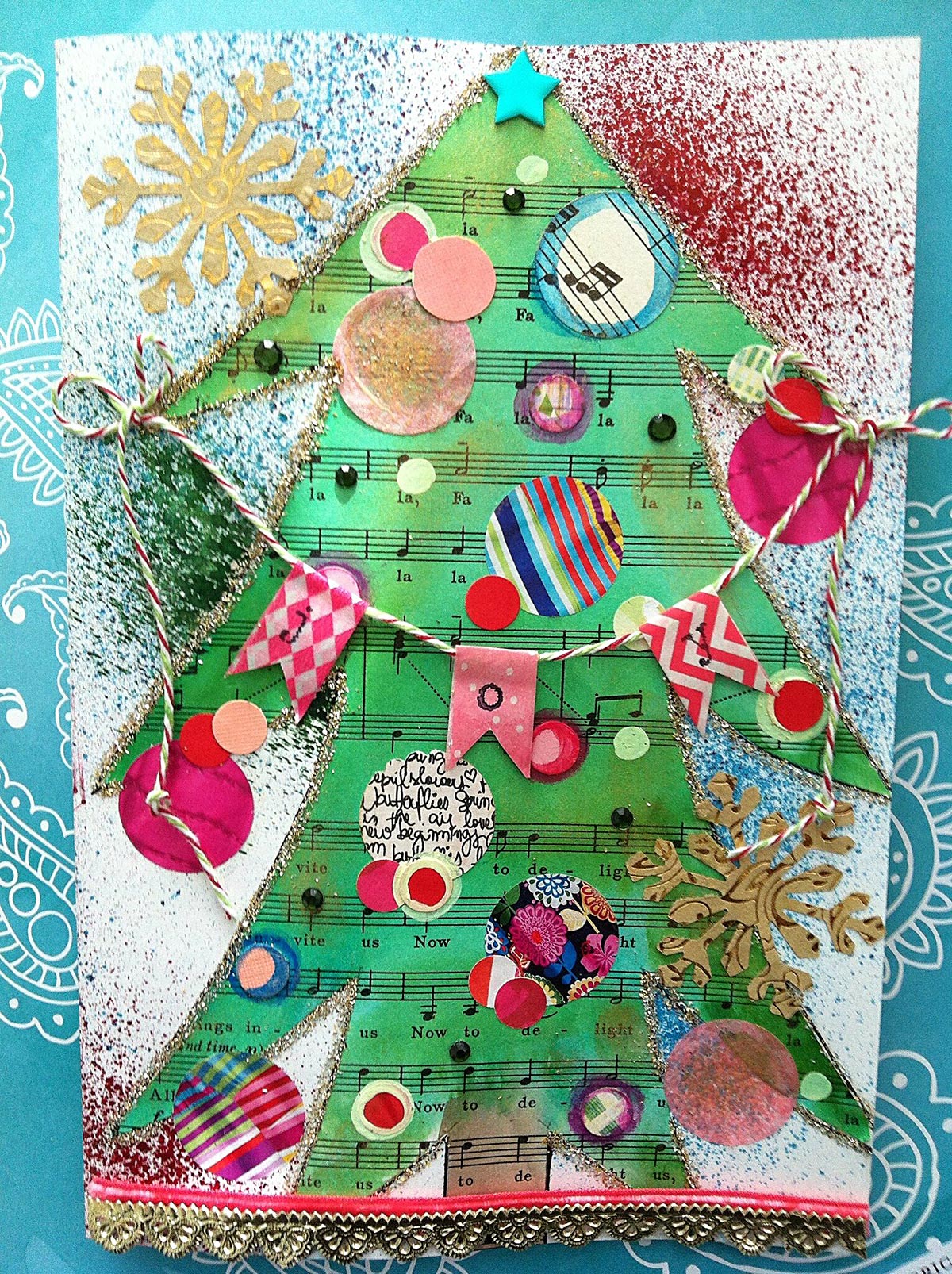 14. Beautiful Handmade Christmas card 2019
Wreath of Leaves on BoBunny Chiffon Flourish patterned paper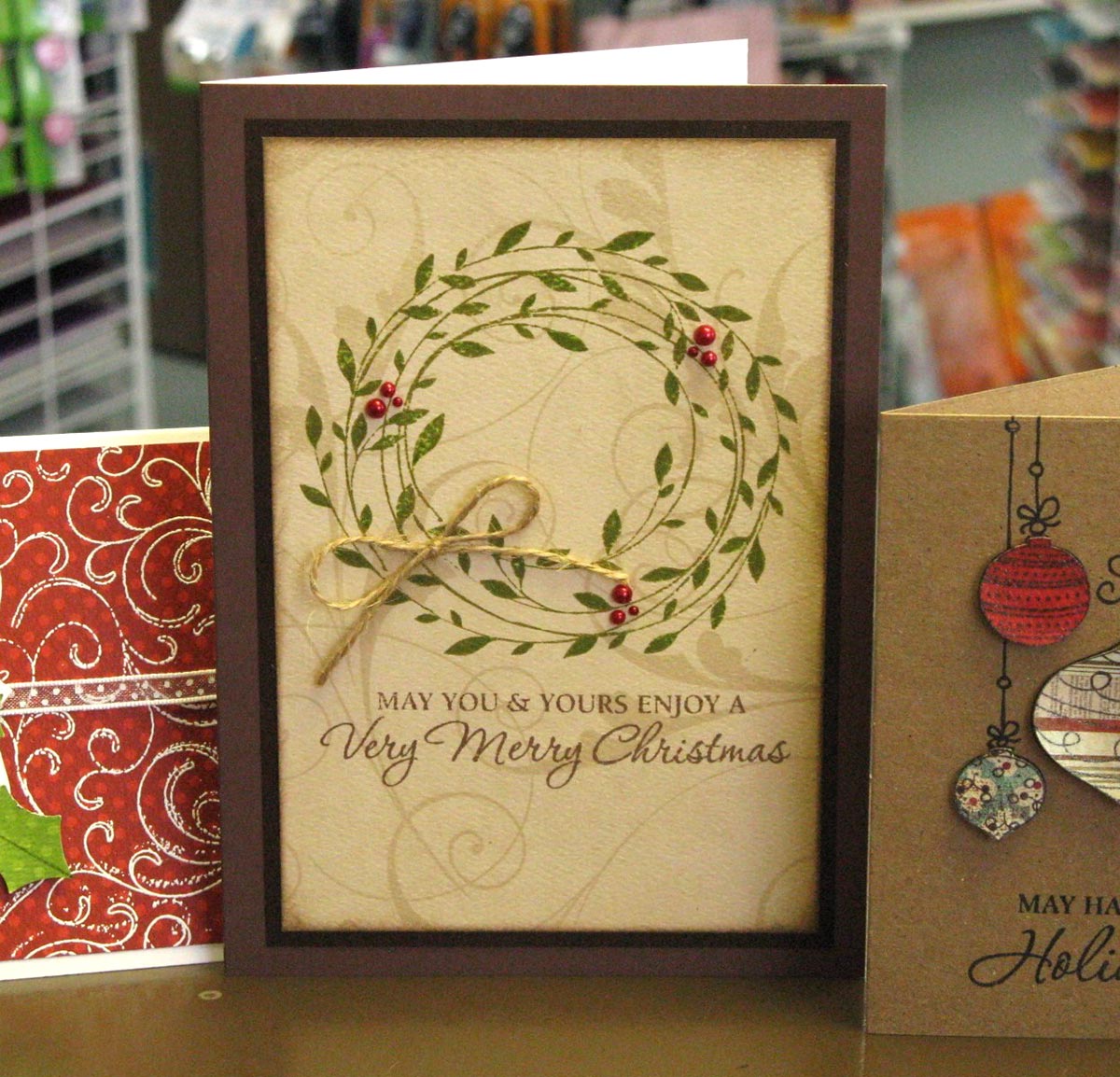 15. Hanging Baubles Handmade Christmas Card Made with Craftcreations.com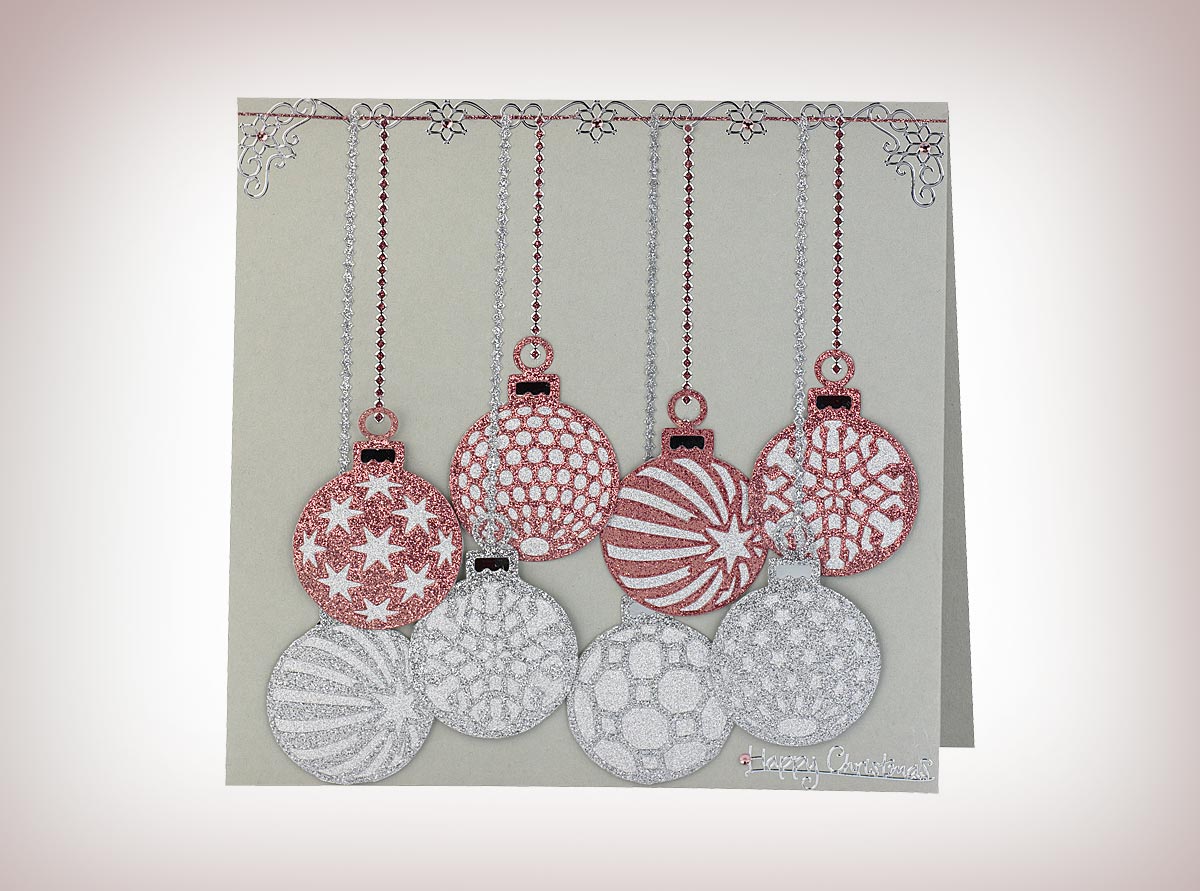 16. Handmade Christmas card Merry and Bright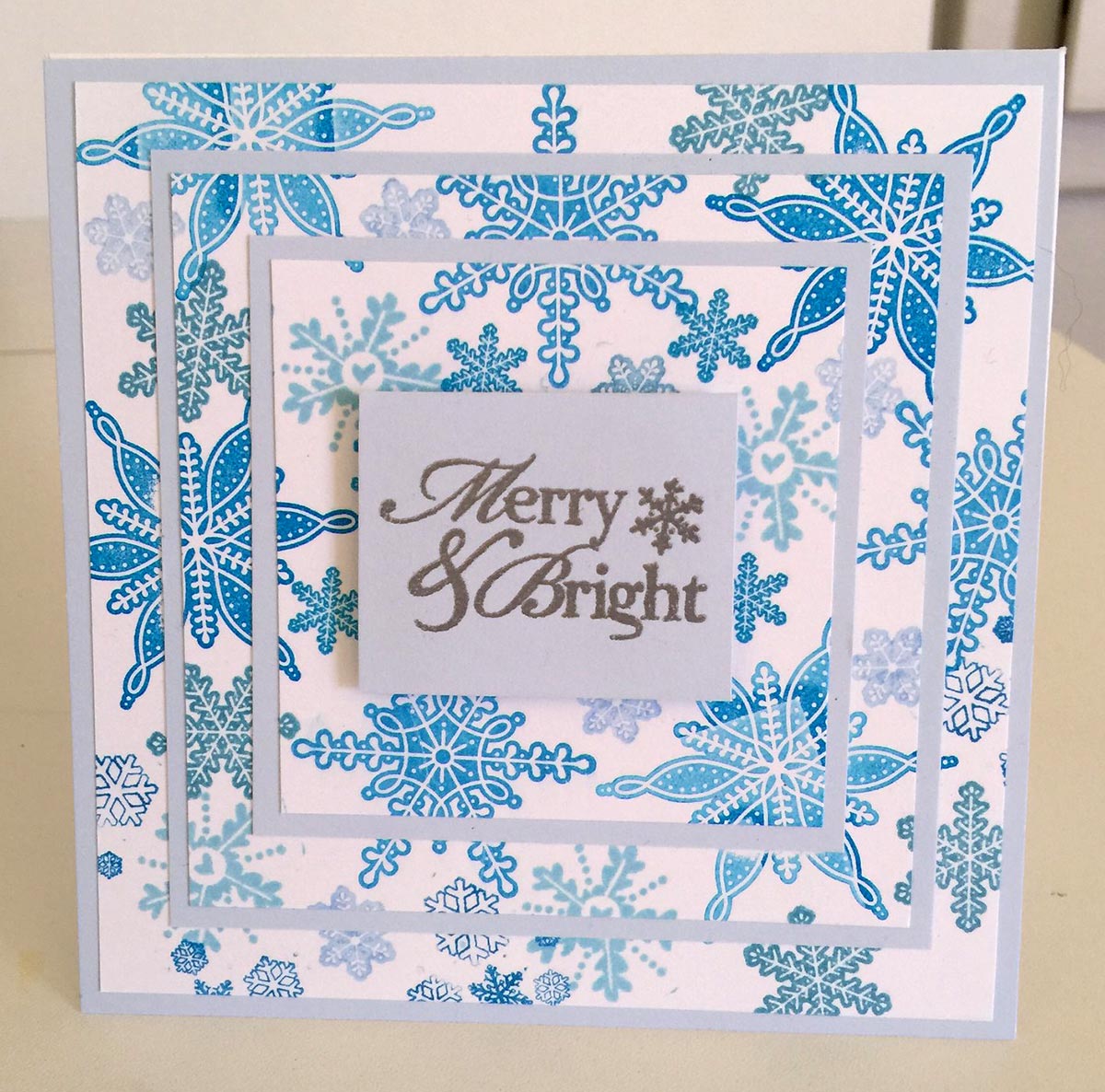 17. Simple Handmade Christmas Card for Kids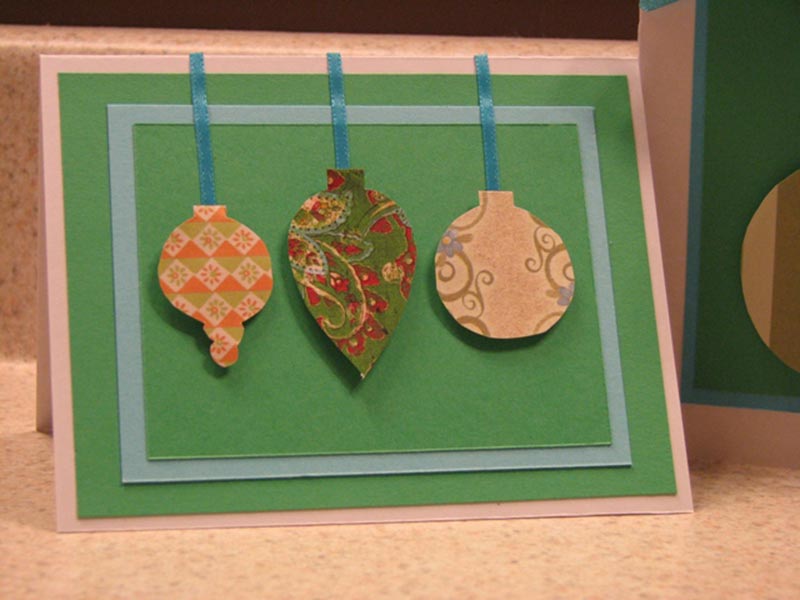 18. Happy Christmas Handmade Card with Craftcreations.com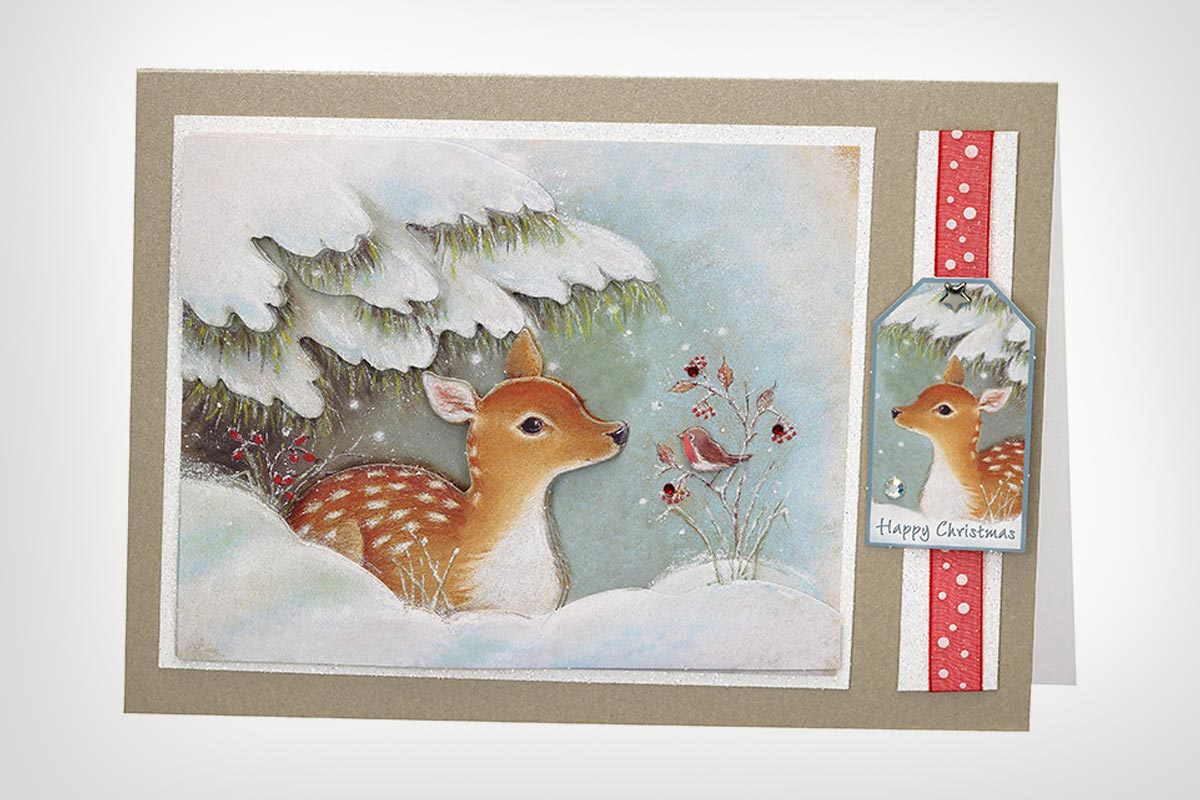 19. Happy Holidays Handmade Christmas Card Inspiration

20. Handmade Christmas Card Ideas 2019
21. JOY Embellishments Handmade Xmas Card 2019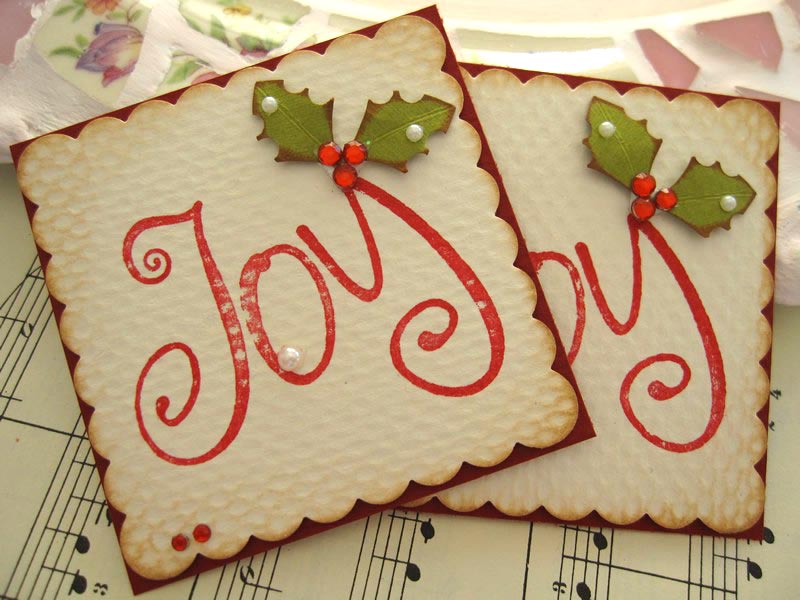 22. Handmade Christmas card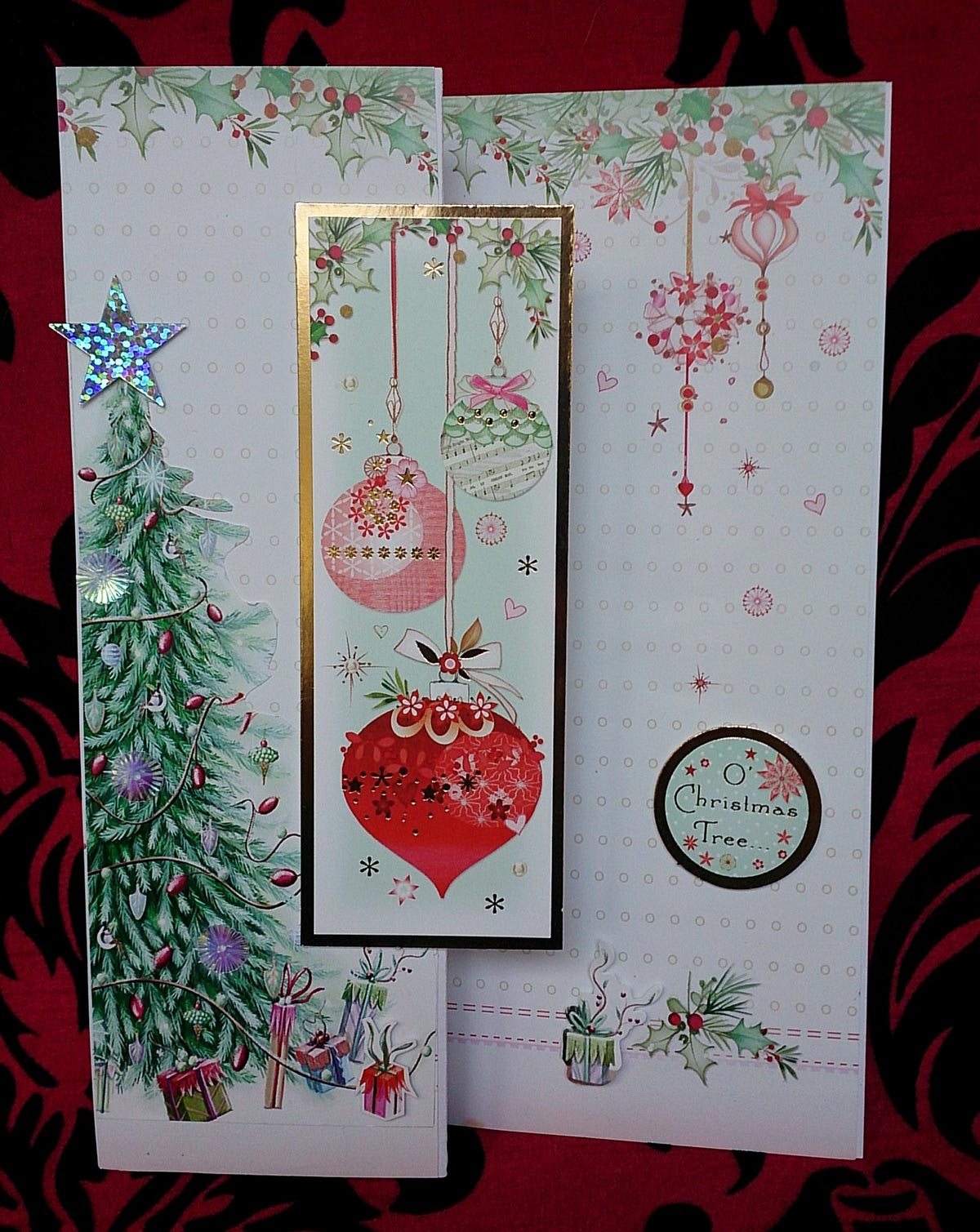 23. Santa Cut Out Christmas Card Inspiration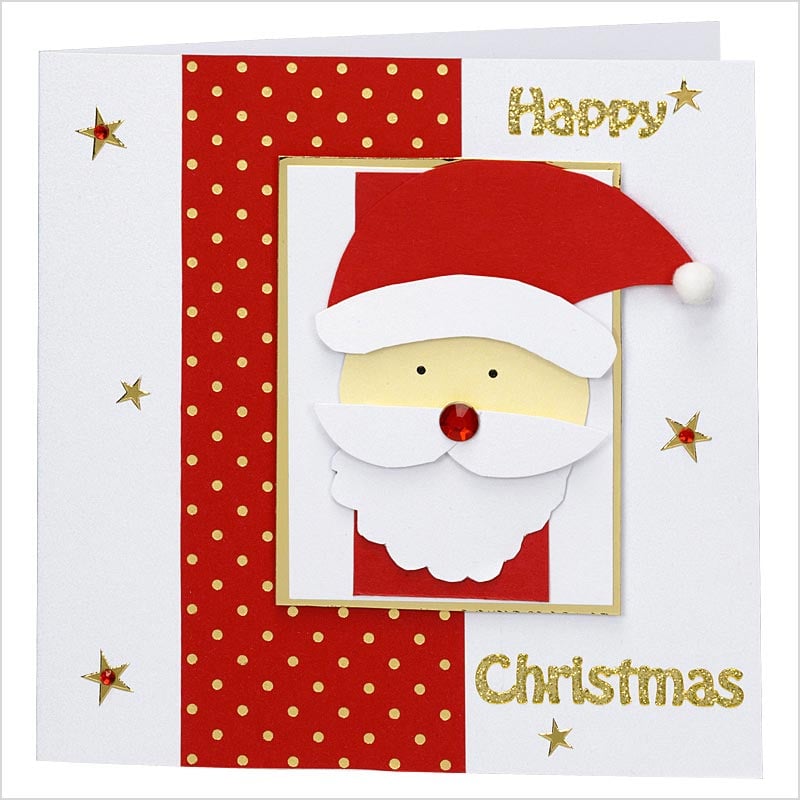 24. Unique Handmade Christmas Card 2019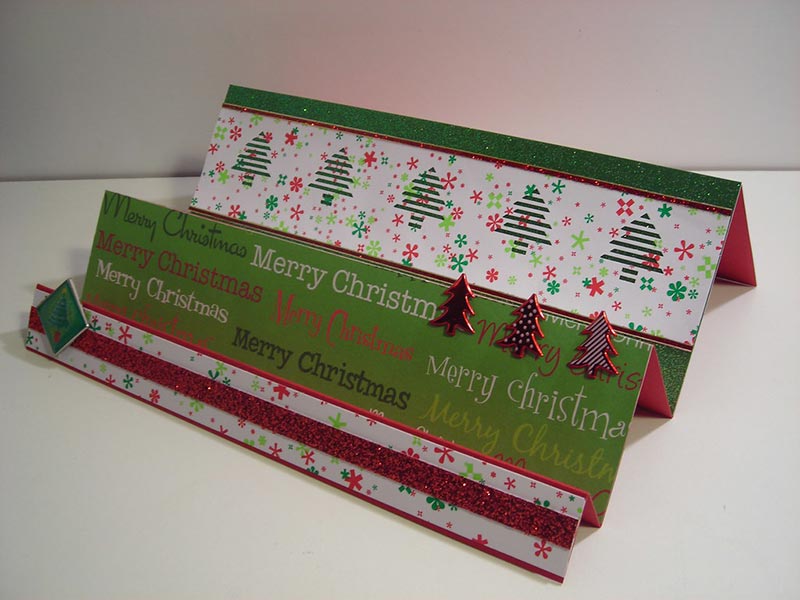 25. Be Merry card Handmade 2019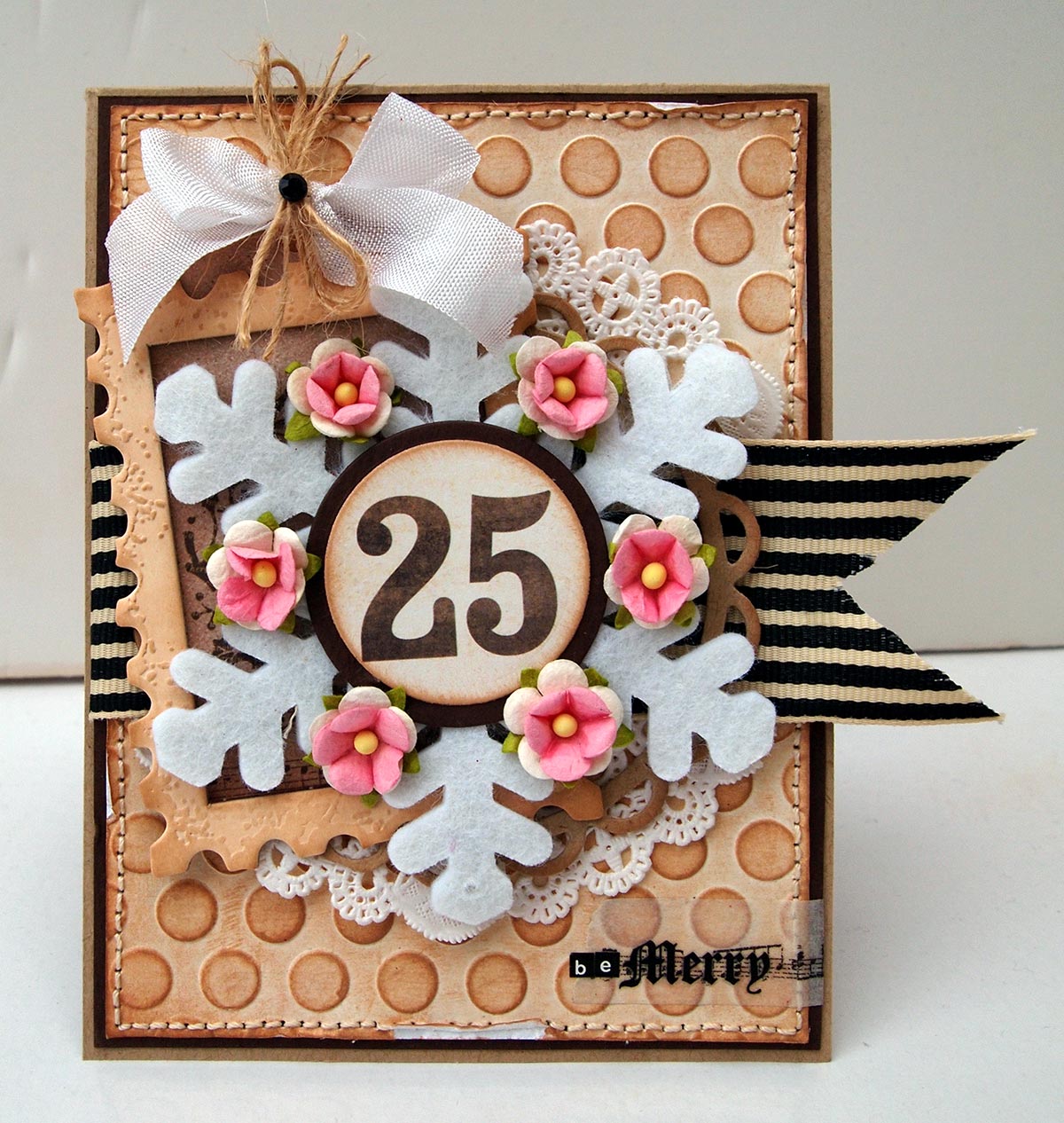 26. Christmas Tree Card Handmade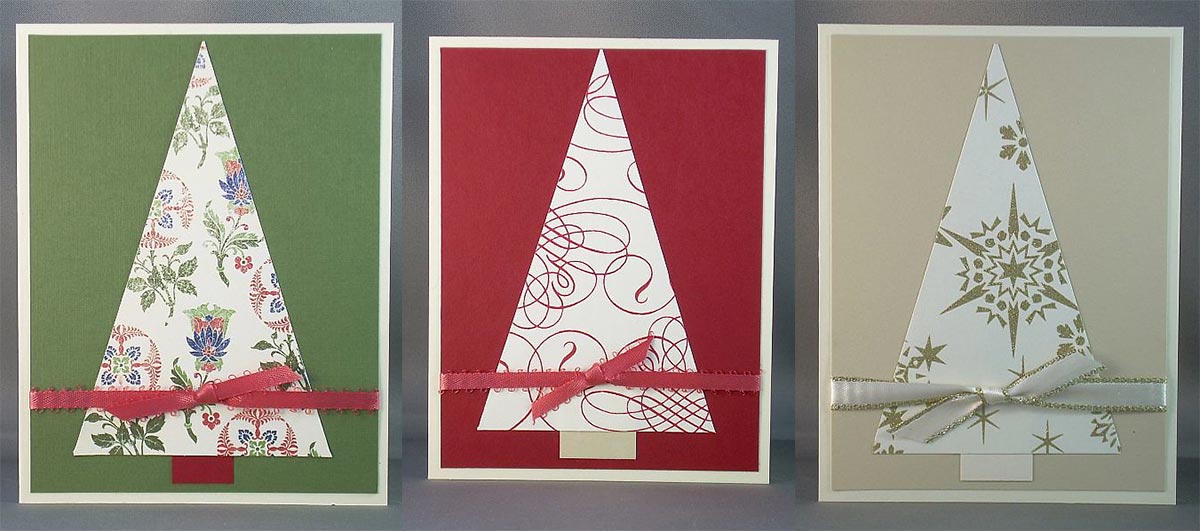 27. Christmas lace Card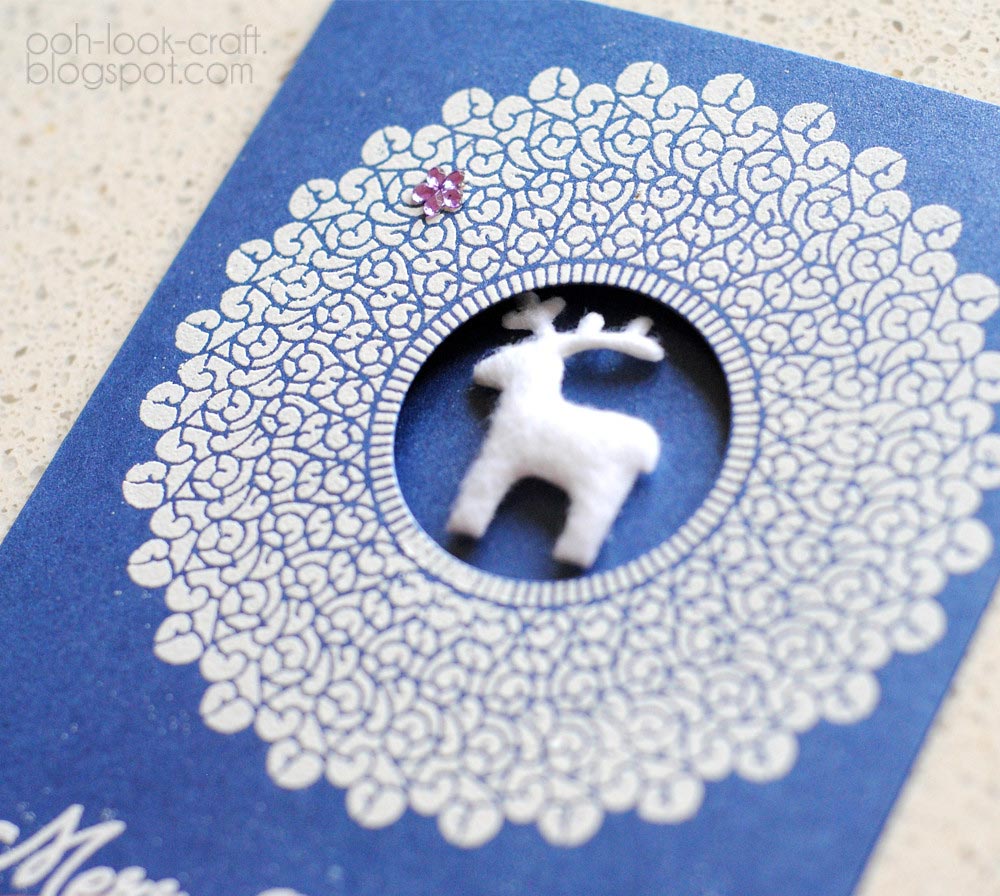 28. Button Snowmen Cards

29. Cute Merry Christmas Card Handmade 2019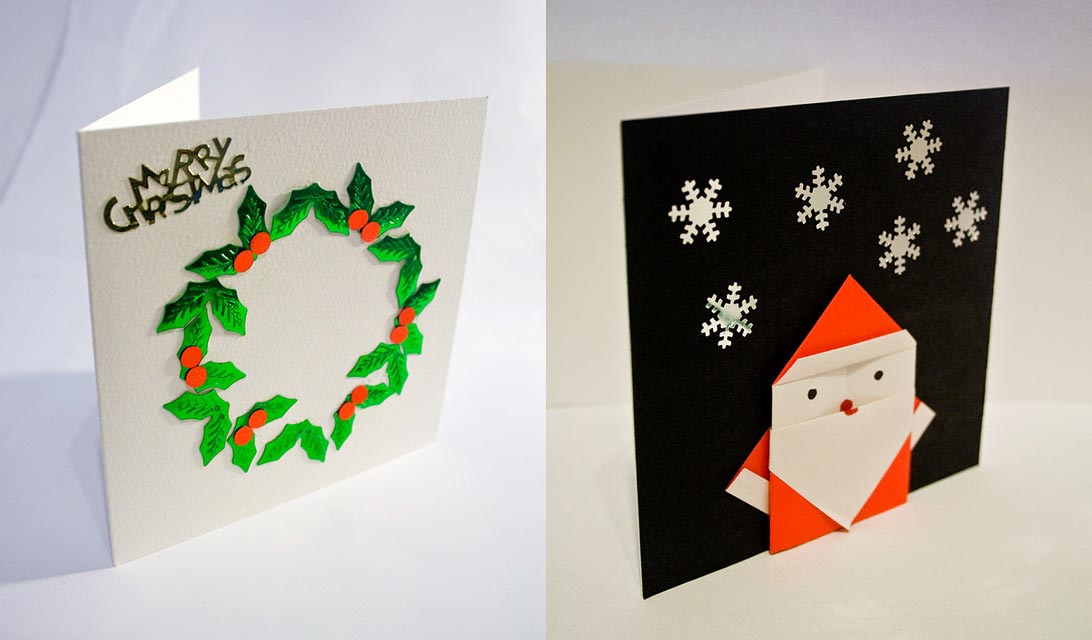 30. New hand-cut recycled paper Christmas card design Handmade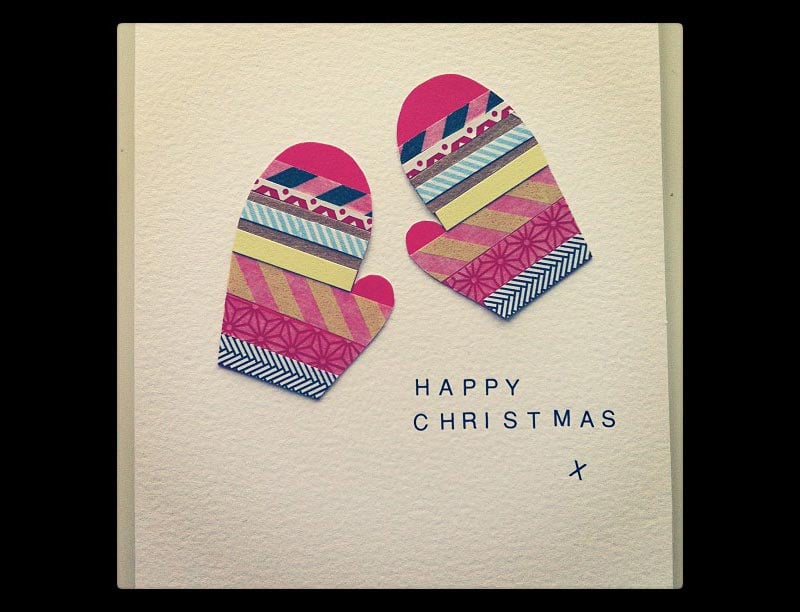 31. Handmade Christmas Baubles Card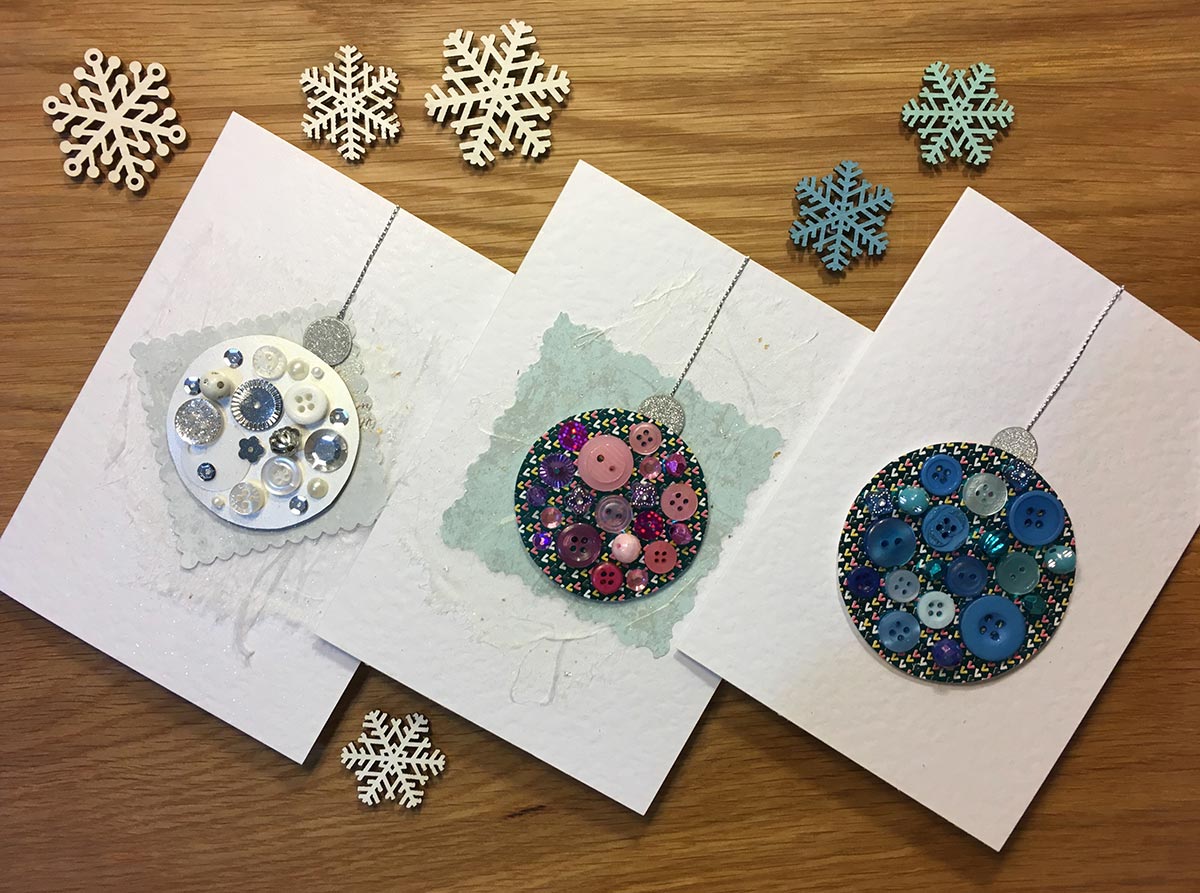 Recommended Christmas Articles: