Hello there everyone! We hope that all of you are okay and getting things done from your homes and are also getting to spend great time with your loved ones too. As every country and its people are trying their best to fight the virus, there are many countries that are considering to extend the lockdown for some more time so, that when they lift it, there are zero to minimum chances of anyone getting infected.
We can tell that, that must be a tough time for the people who would go out to work, meet their friends on the way back or just go out for shopping and to picnic spots to spend quality time. But we also need to keep this in mind that maintaining a safe distance is the necessity of time and not a restriction by the governments etc. We also know that we have never seen anything like that in our lives where we would just stay indoors, where stores and our favorite restaurants would be closed and we would literally be working from home – it is not just new but we are still taking our time to get accustomed to this new style of living.
If you are one of those people who follow news and want to stay updated on whatever's happening in their country and around the world, then we are sure that you would also know how many people in so many countries are not taking the lockdowns seriously. It is not just sad, but it is also resulting in more and more people getting infected on a daily basis.
If only we knew that by staying indoors, we can not only save our own lives, but we can also stop spreading the virus. Now, we know that there are hundreds of people who still have to go to work because they are either doctors, nurses, janitors, grocery store staff members or they have to be present at pharmacies as well. Then come the policemen & policewomen, security guards and other professionals whose jobs start when they leave the house. And of course, there are those workers too whose organizations are not allowing them to work from home and we think that, that's just cruel keeping in mind the situations and all.
Recommended: 50+ Cool Coronavirus Masks
So, what should be done by the ones who have to go out and perform their duties? Resigning from the jobs is not an option here because not many people are hiring at this point because of the global recession that we might experience in days to come. Taking annual leaves does not sound like a plan either because that time will be over soon, and you will have to get back to work after fourteen or twenty days.
Recommended: 30+ Funny Coronavirus T-Shirts
We believe that that only thing that is doable at this point is to take necessary precautionary measures and make sure that we just go to our work place and get back to our houses and flats. World Health Organization (WHO) and health care departments around the globe are sharing tips and detailed information pieces with the general public so, that they can stay safe and healthy. We can bet that by now, you would have heard the statements like wash your hands, cough and sneeze responsibly, wear masks and cover your face etc.
Recommended: Free Coronavirus Stickers 
And then the word 'sanitizer' has become THE word of the year too so, we should use the product as much as we can in order to be safe from the virus itself and from other germs too. One of our friends said this thing and we would like to share it here that if you are feeling that you are being paranoid about things then know that it's okay. Because that is what is needed at this point, if you buy something, come back home and either place it in your porch for several hours or at least 2 to 3 days so that potential germs die on their own and do not come in contact with your skin.
Recommended: Must Have Gadgets in Coronavirus
If you happen to use your phone in ATM machines etc. then disinfect the devices by using a UV phone sanitizer – it's not just important for you but it is the need of the hour. Disinfect and sanitize your houses and other items as well that you use on and most importantly, wear a mask or a bandana when you leave your house or your workplace. It must be there covering your face and we cannot stress it enough. And if you want to add some fun to your mask or bandana then we have got something exciting for all of you. Just go through our collection of 100+ cool face mask bandanas to hide mask and get the ones that you liked the most.
Don't forget to share this blog with your friends and family members too so, that they can also get their cool face mask bandanas for themselves!
Skull Face Mask Bandanas for Dust Sun Wind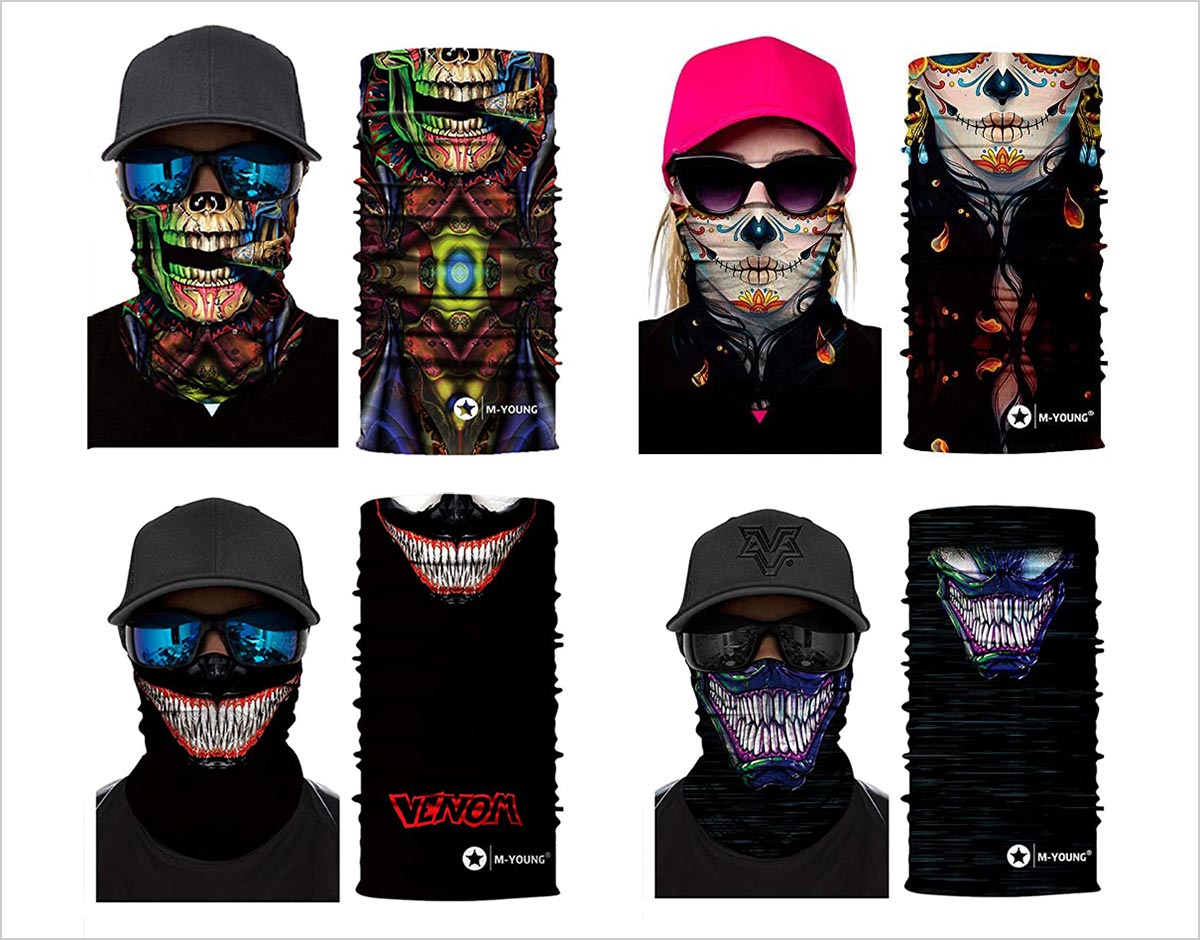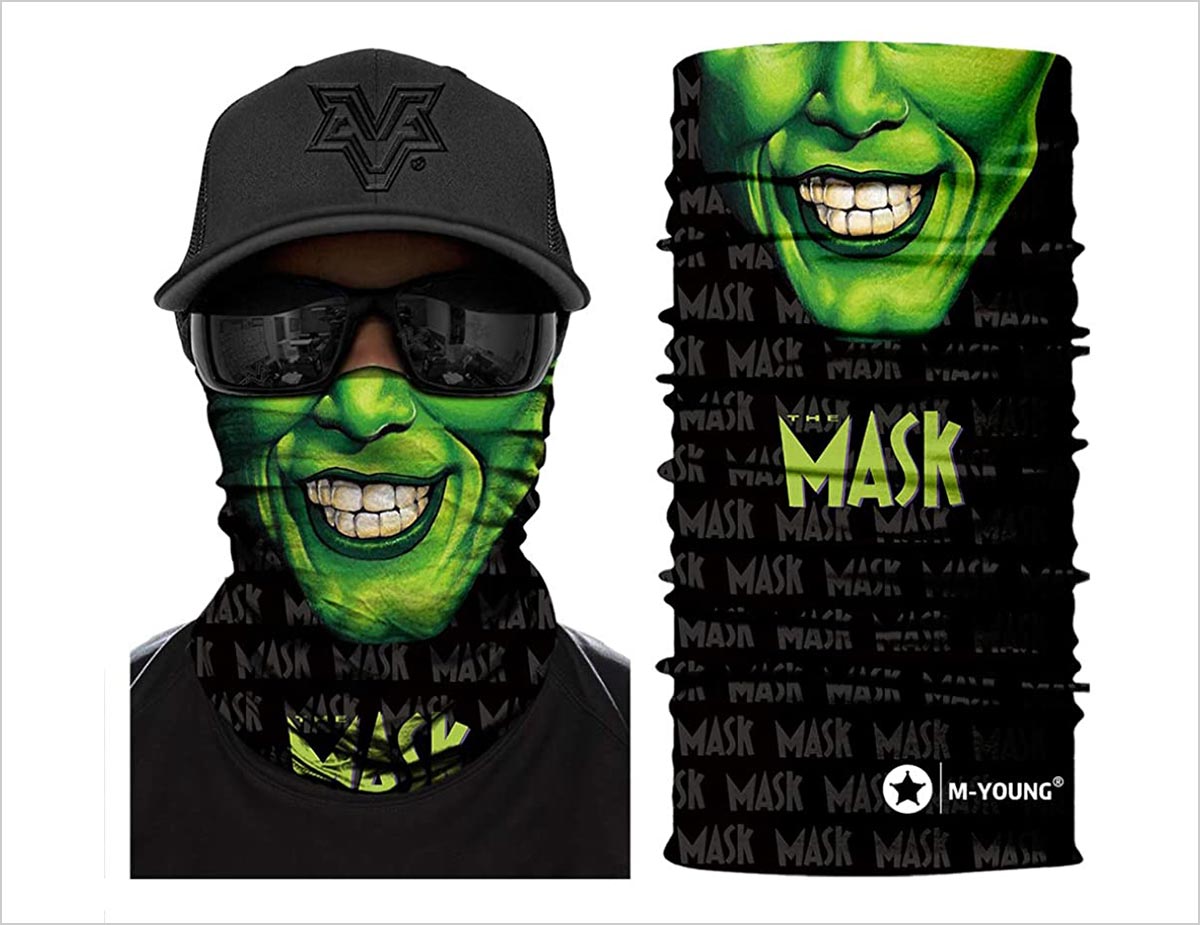 Skull Face Mask Half Sun Dust Protection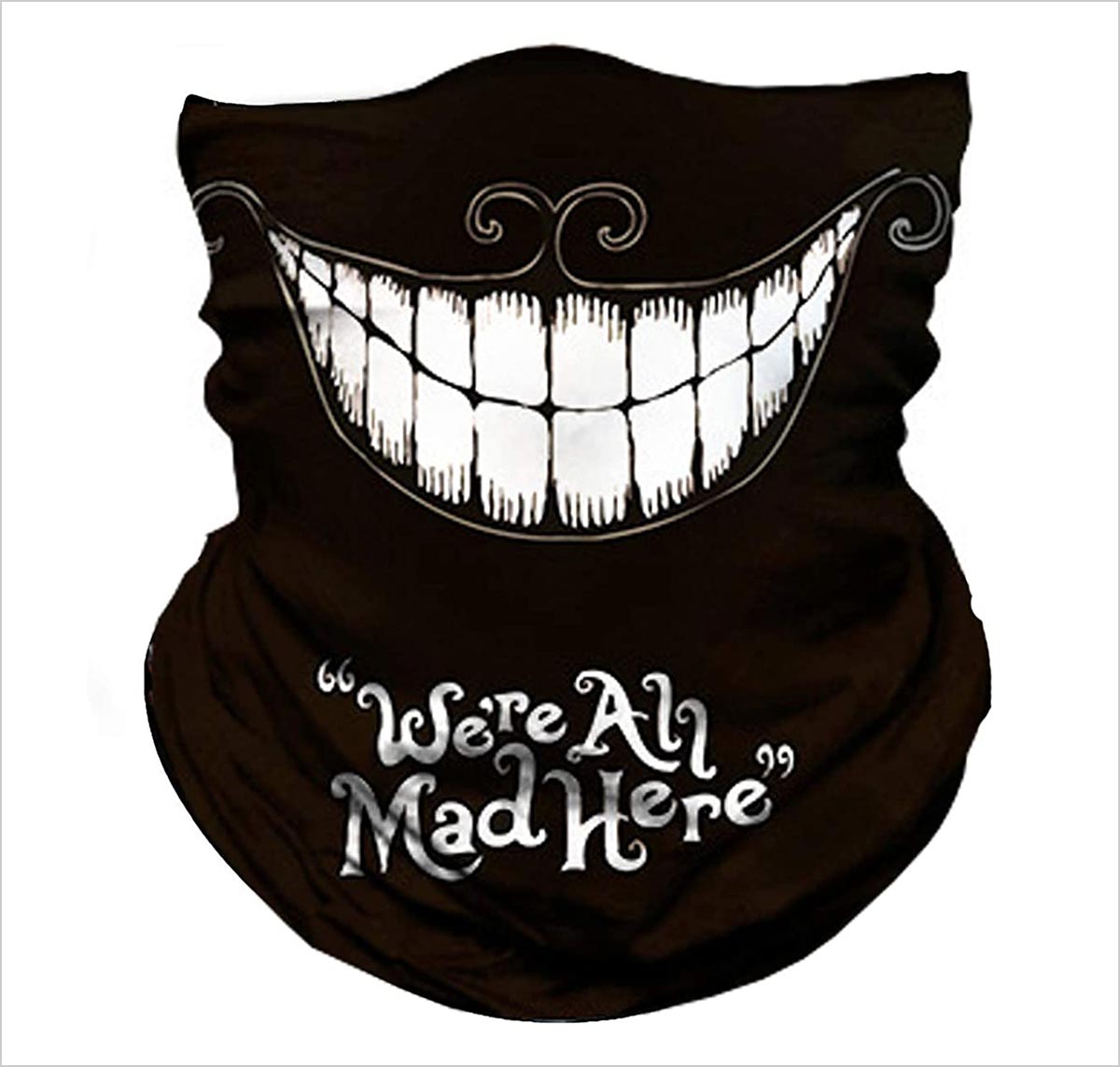 Balaclava Face Sun Mask Skull Pattern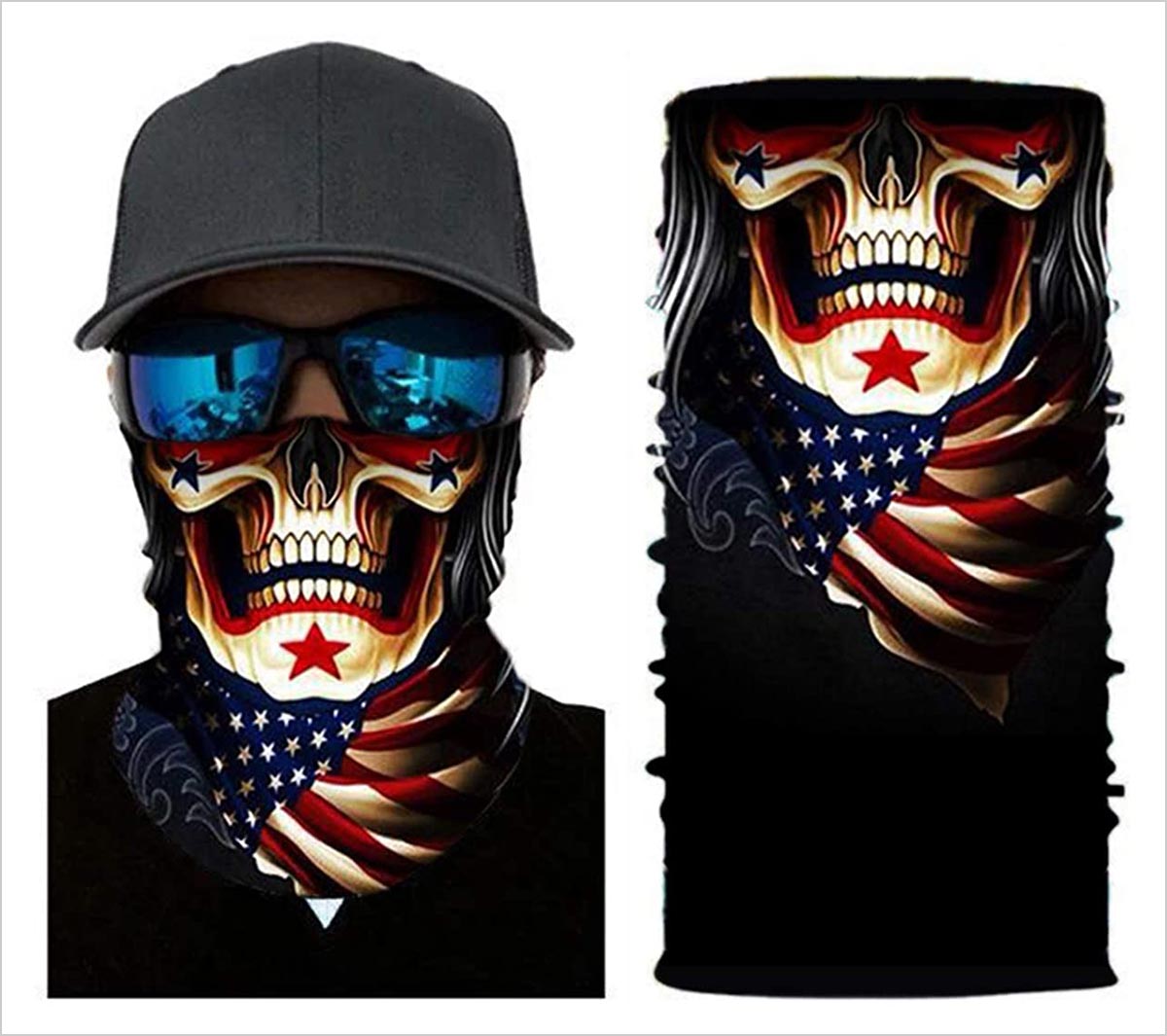 UV Face Shield Multipurpose Neck Gaiter, Balaclava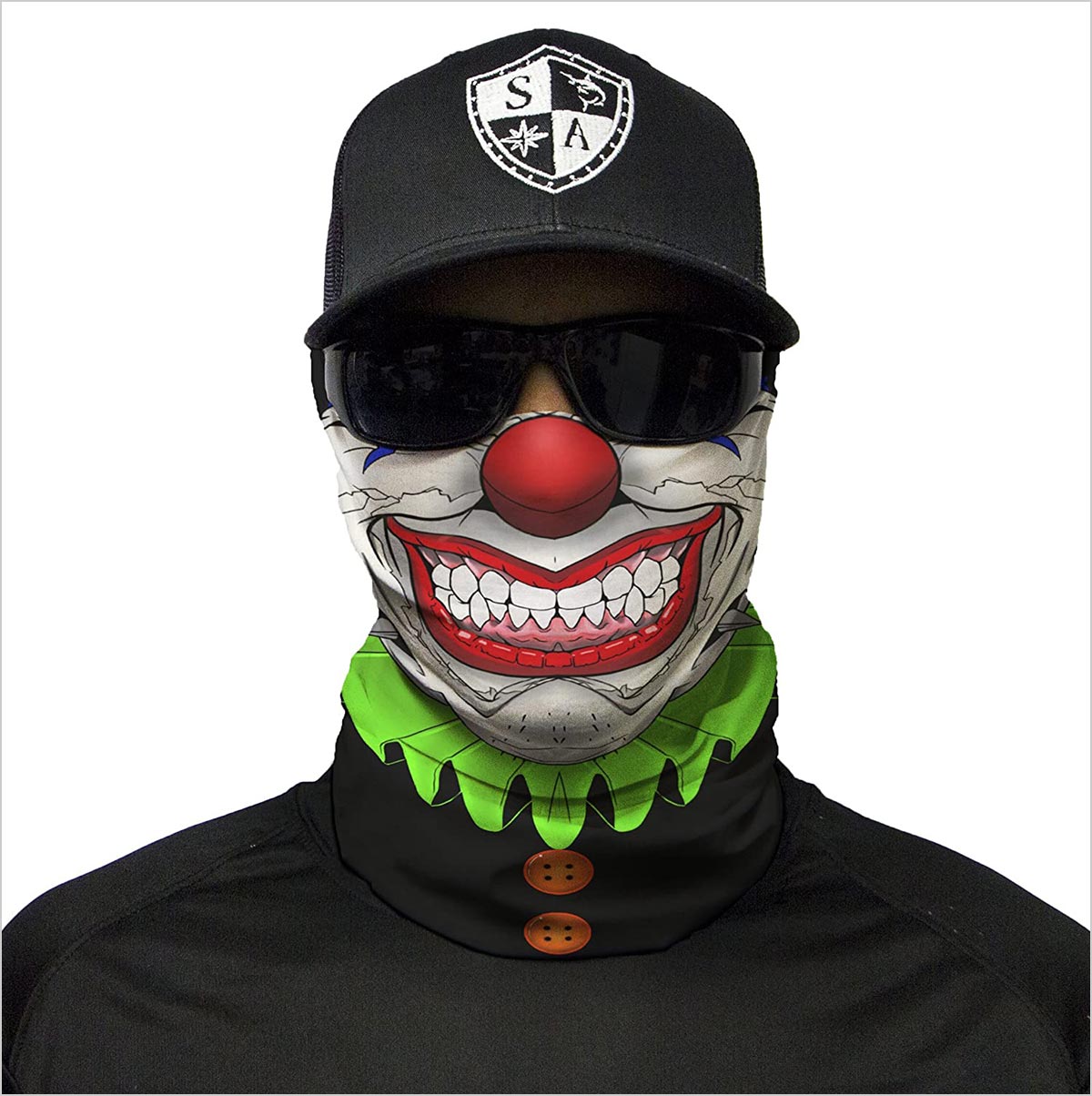 Camouflage Bandana Dust Wind Balaclava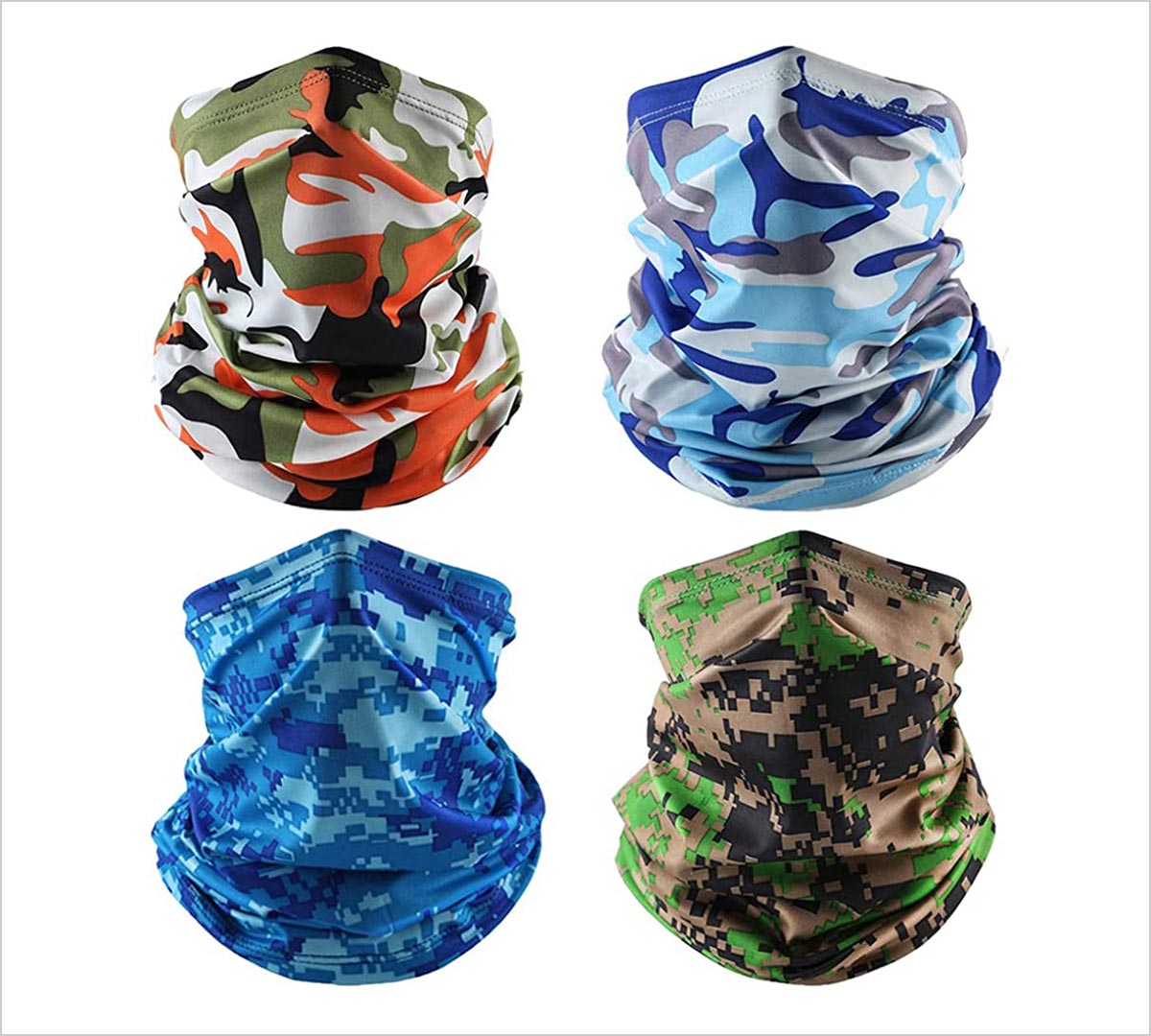 Seamless Half Face Bandanas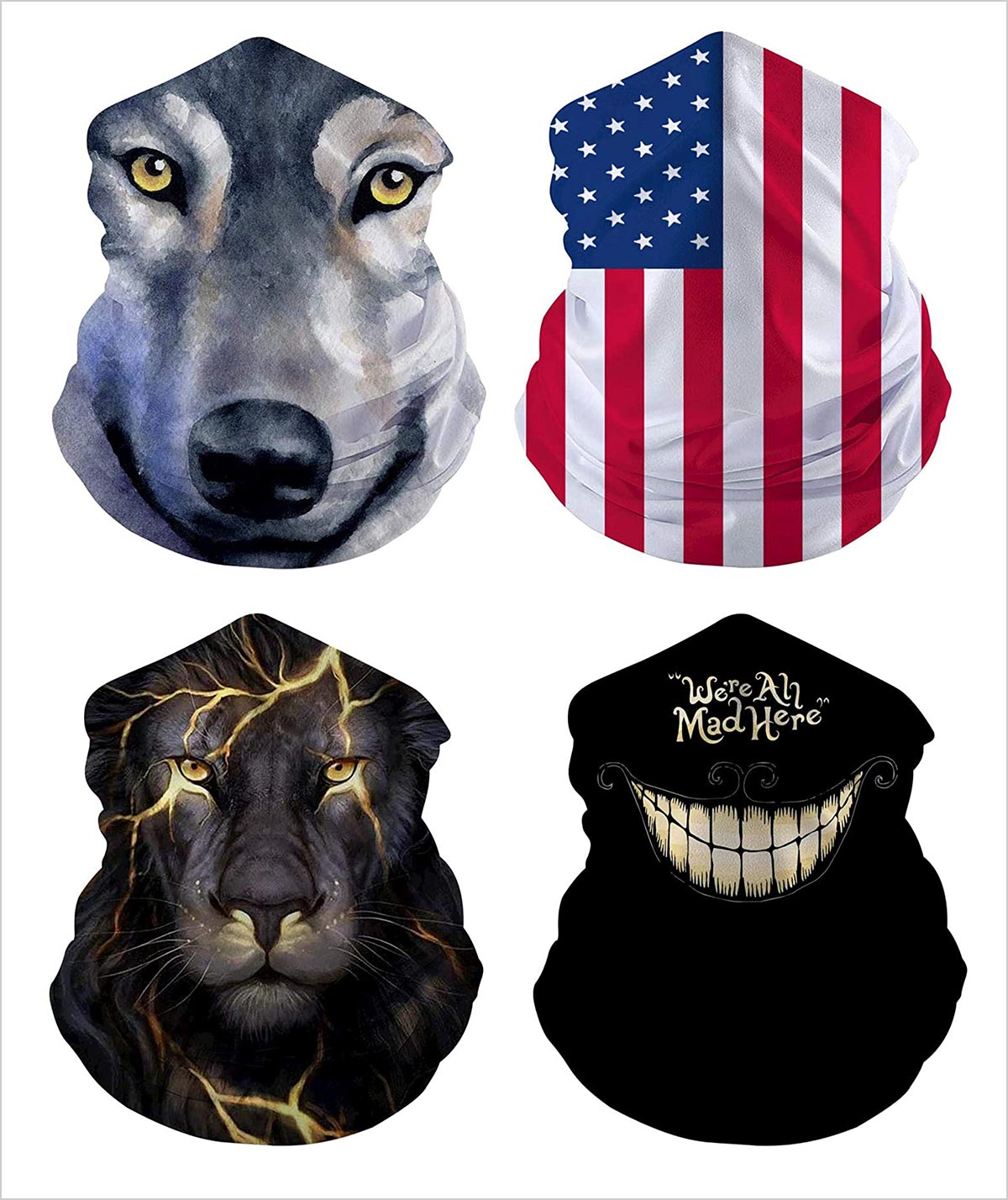 3D Prints Animal Pattern Half Face Mask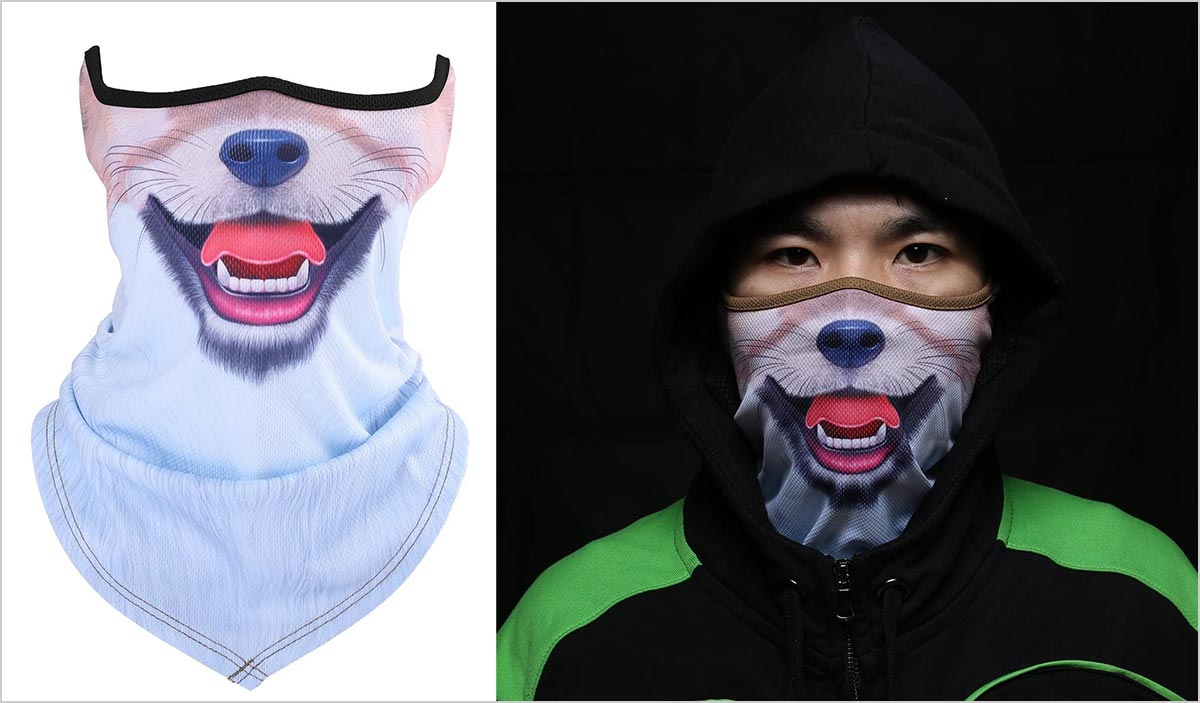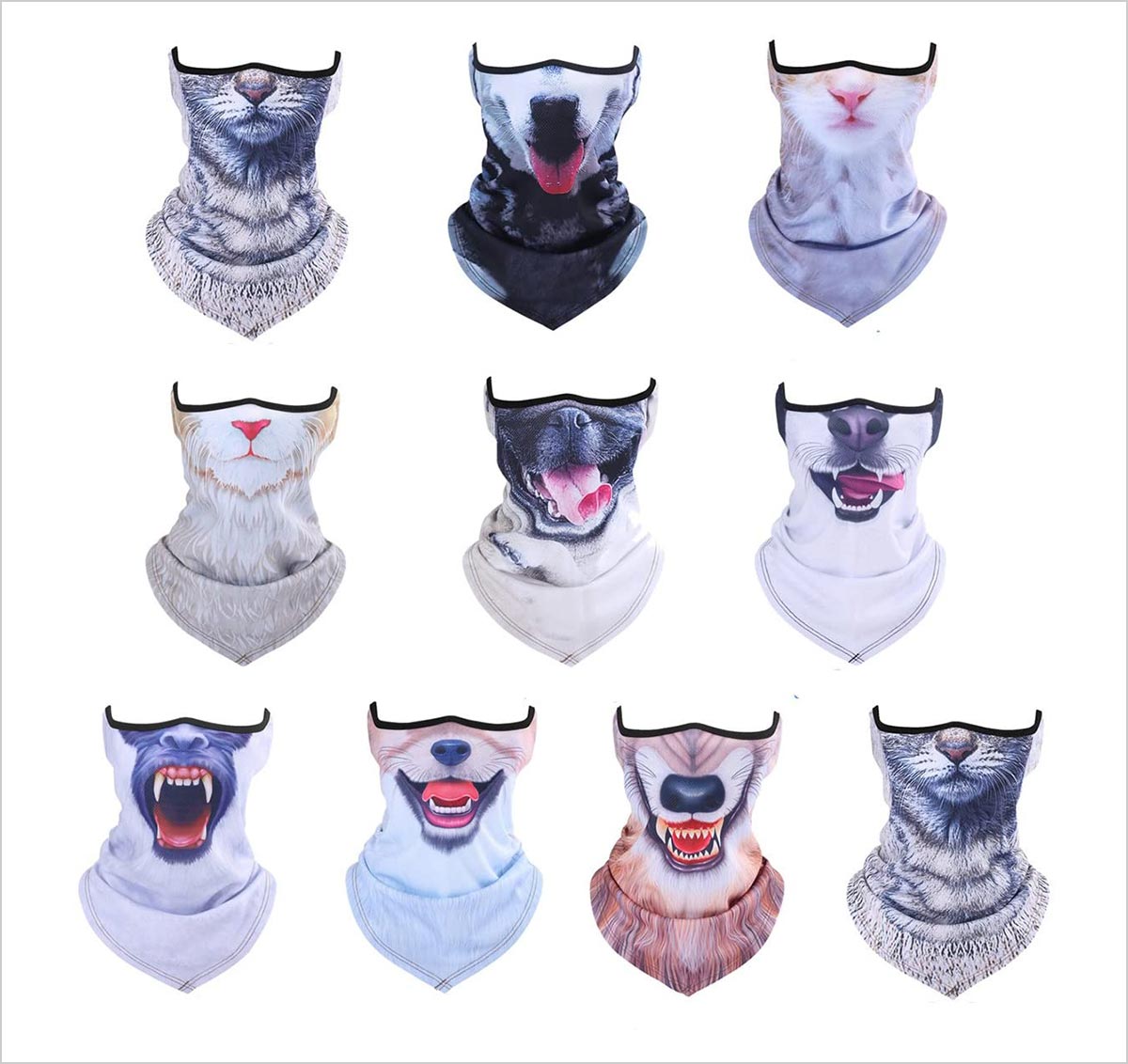 Seamless Bandana 3D Graphic Breathable Half Balaclava for Men & Women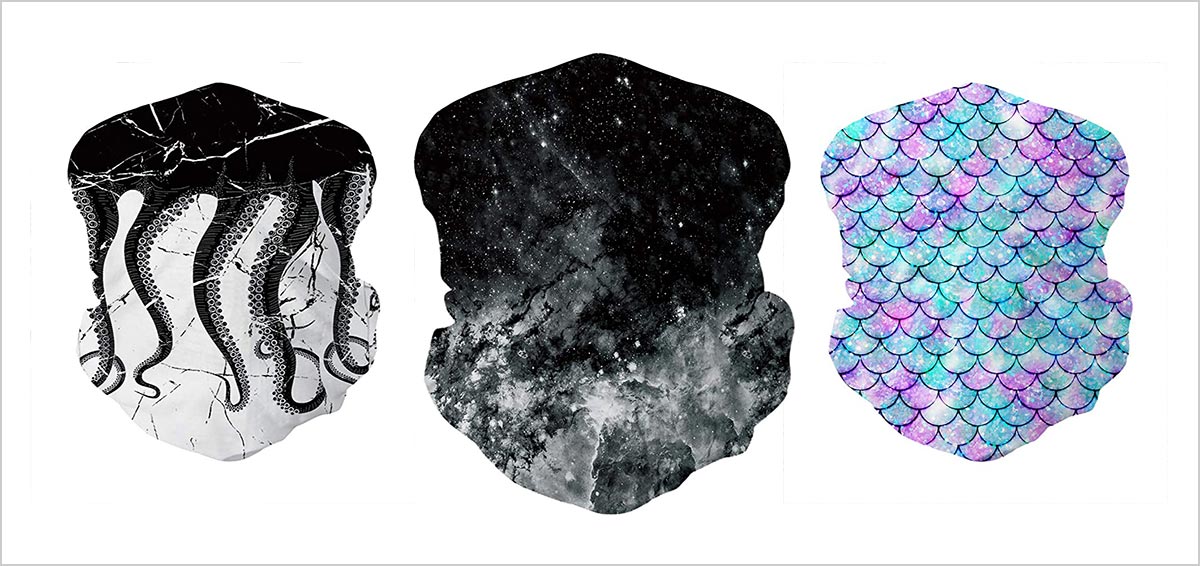 3 Pack Bandanas Face Cover Dust Wind UV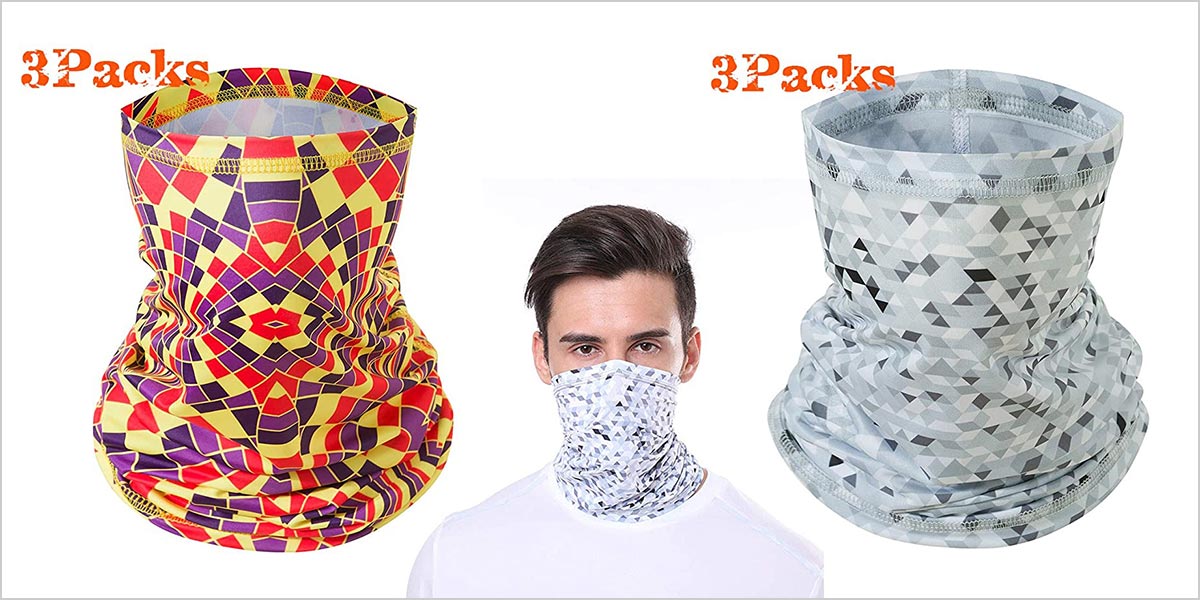 Face Mask Bandanas for Dust, Outdoors, Festivals, Sports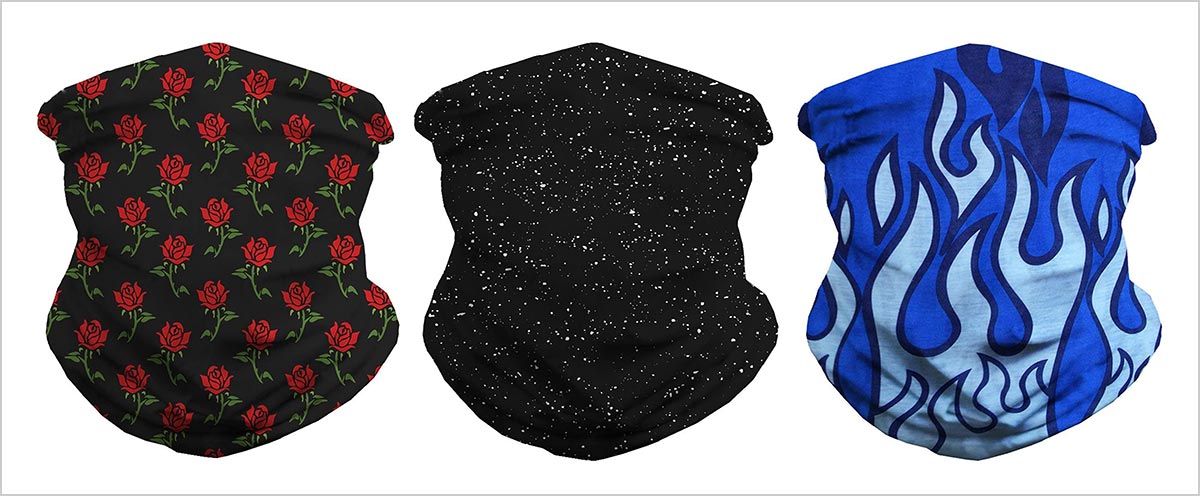 Face Bandana Neck Gaiter Balaclavas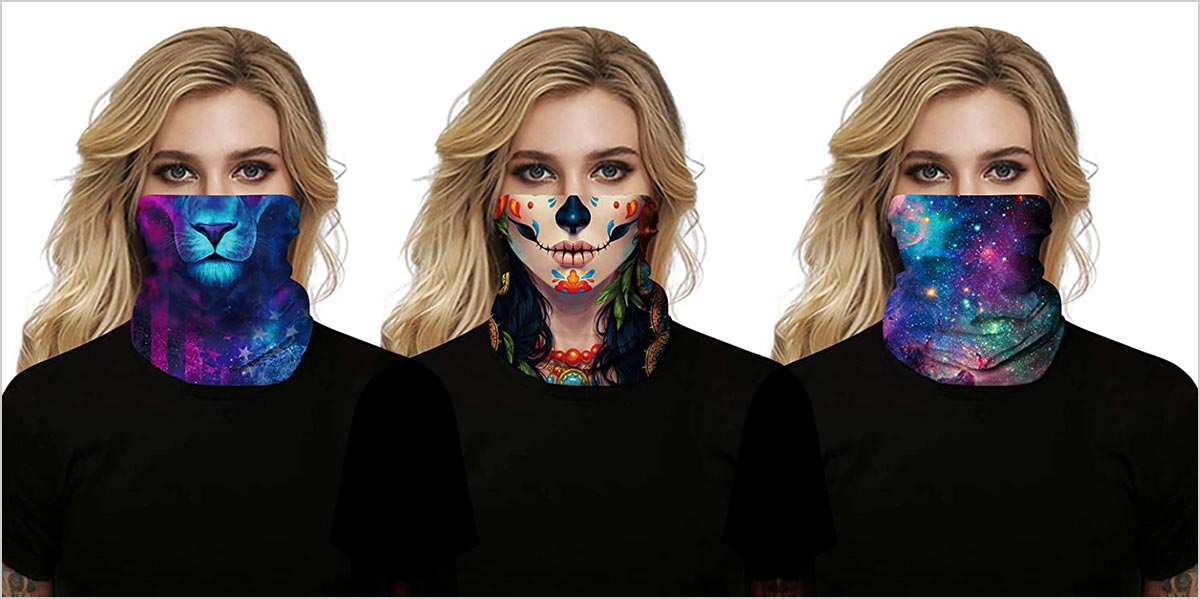 Seamless Magic Face Mask Bandanas for Dust Outdoors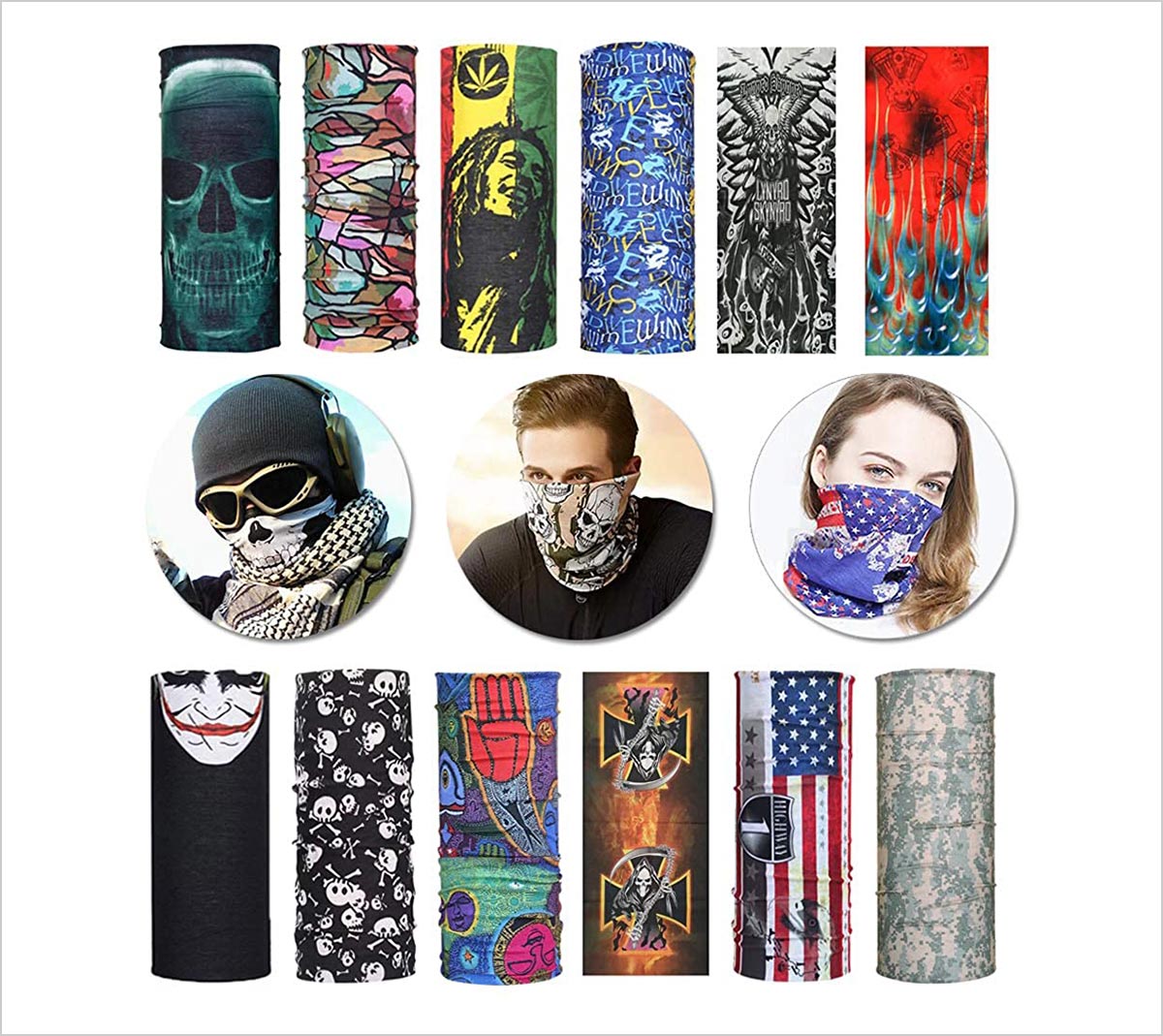 Scarf Cool Face Mask Balaclava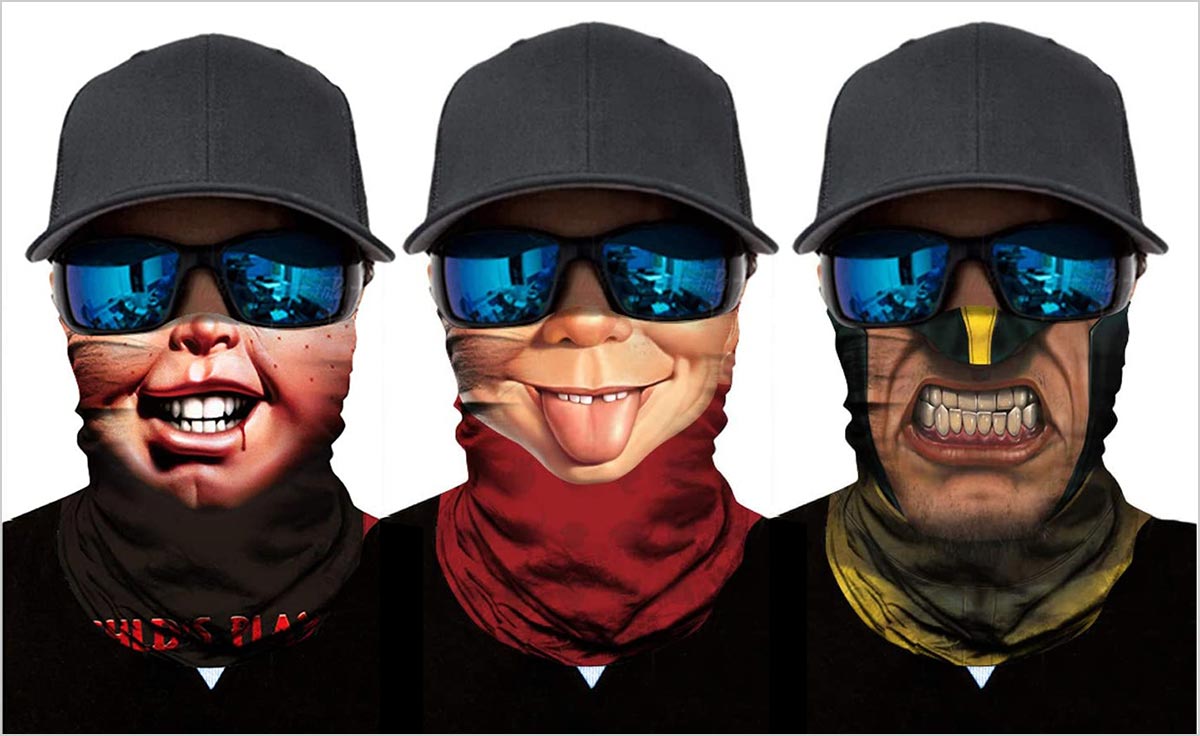 Seamless Rave Bandana Neck Gaiter Tube Headwear Bandana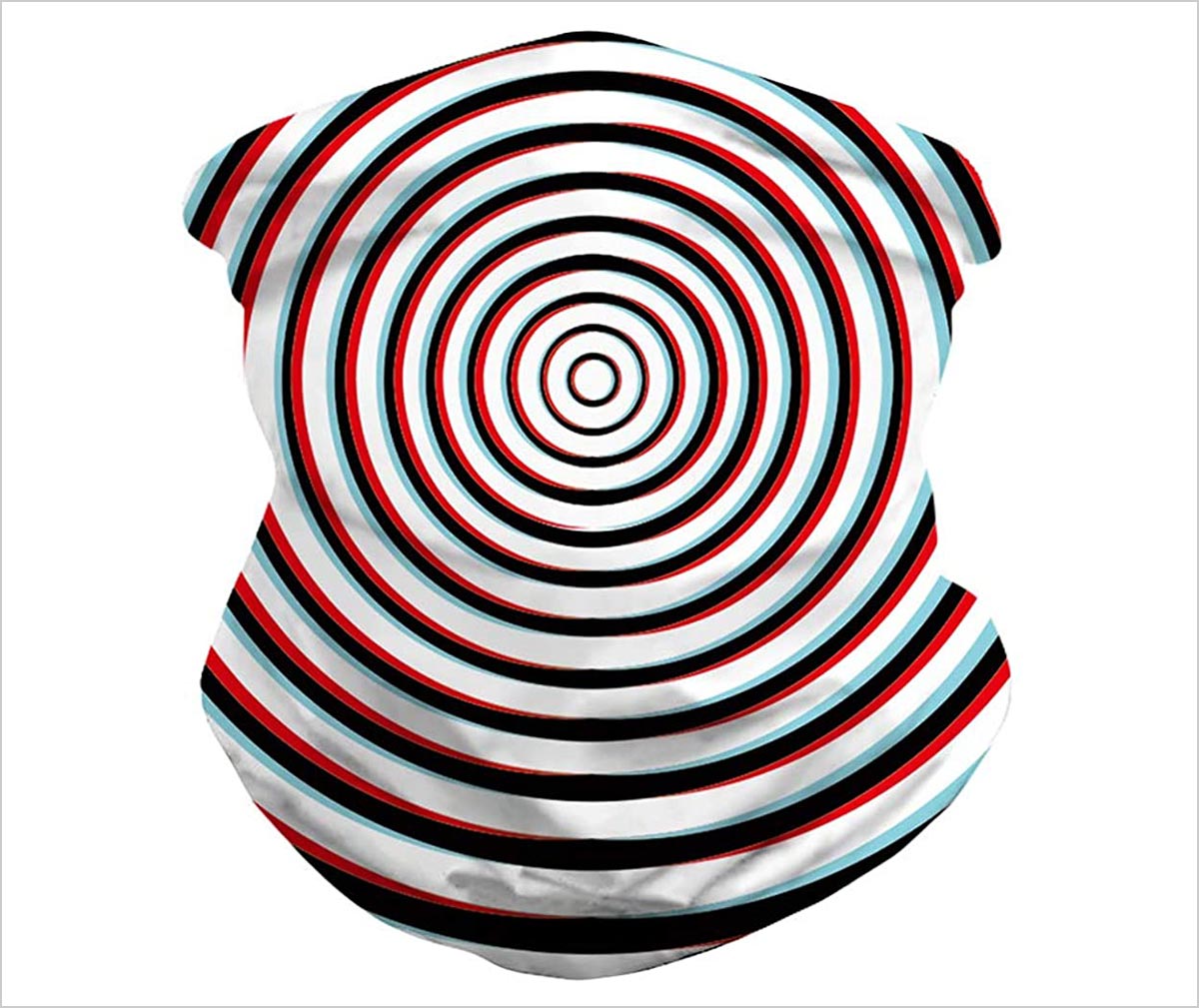 Camouflage American Flag Print Balaclava Bandana Neck Gaiter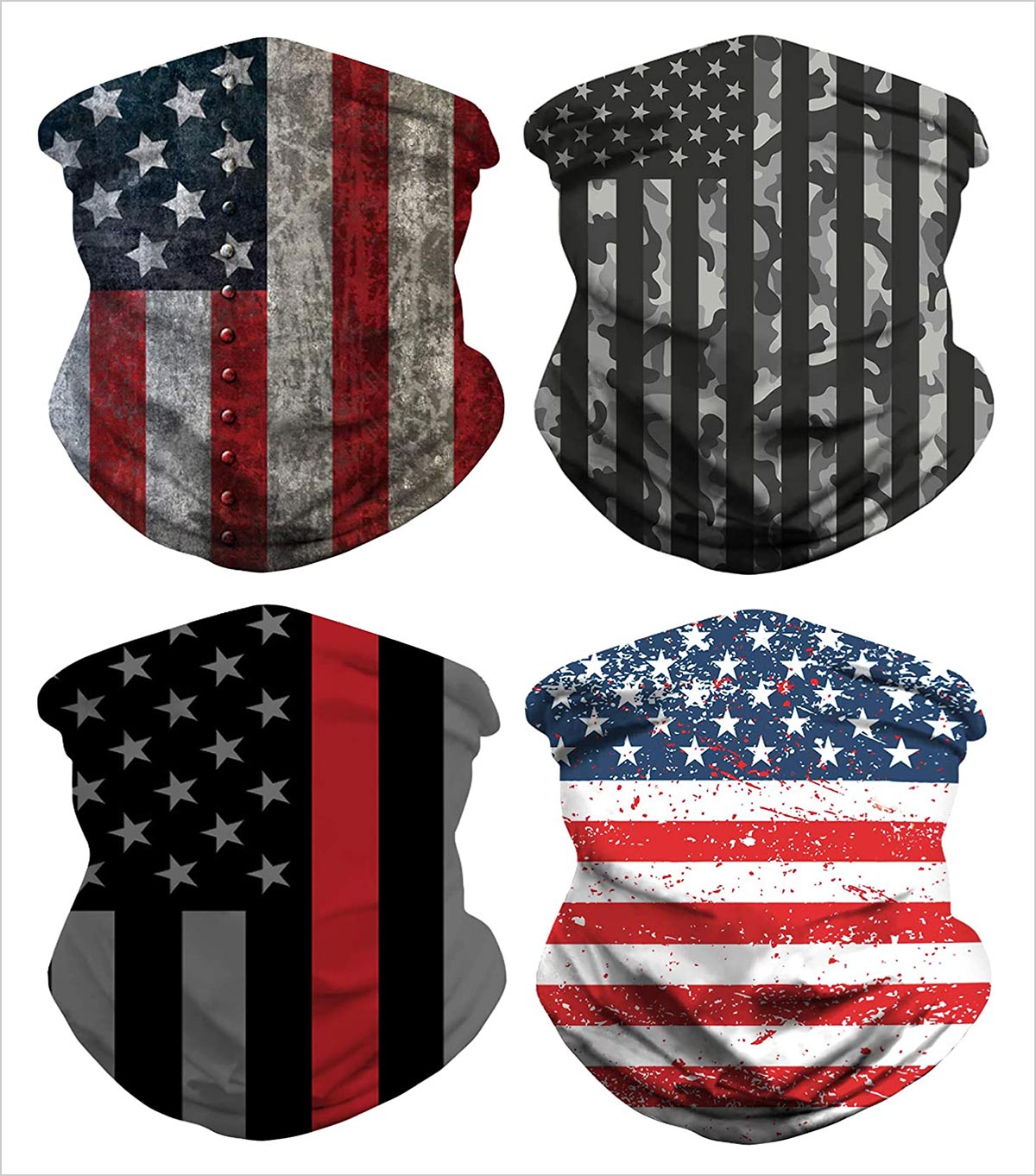 American Flag and Eagle Country Face Cover Bandanas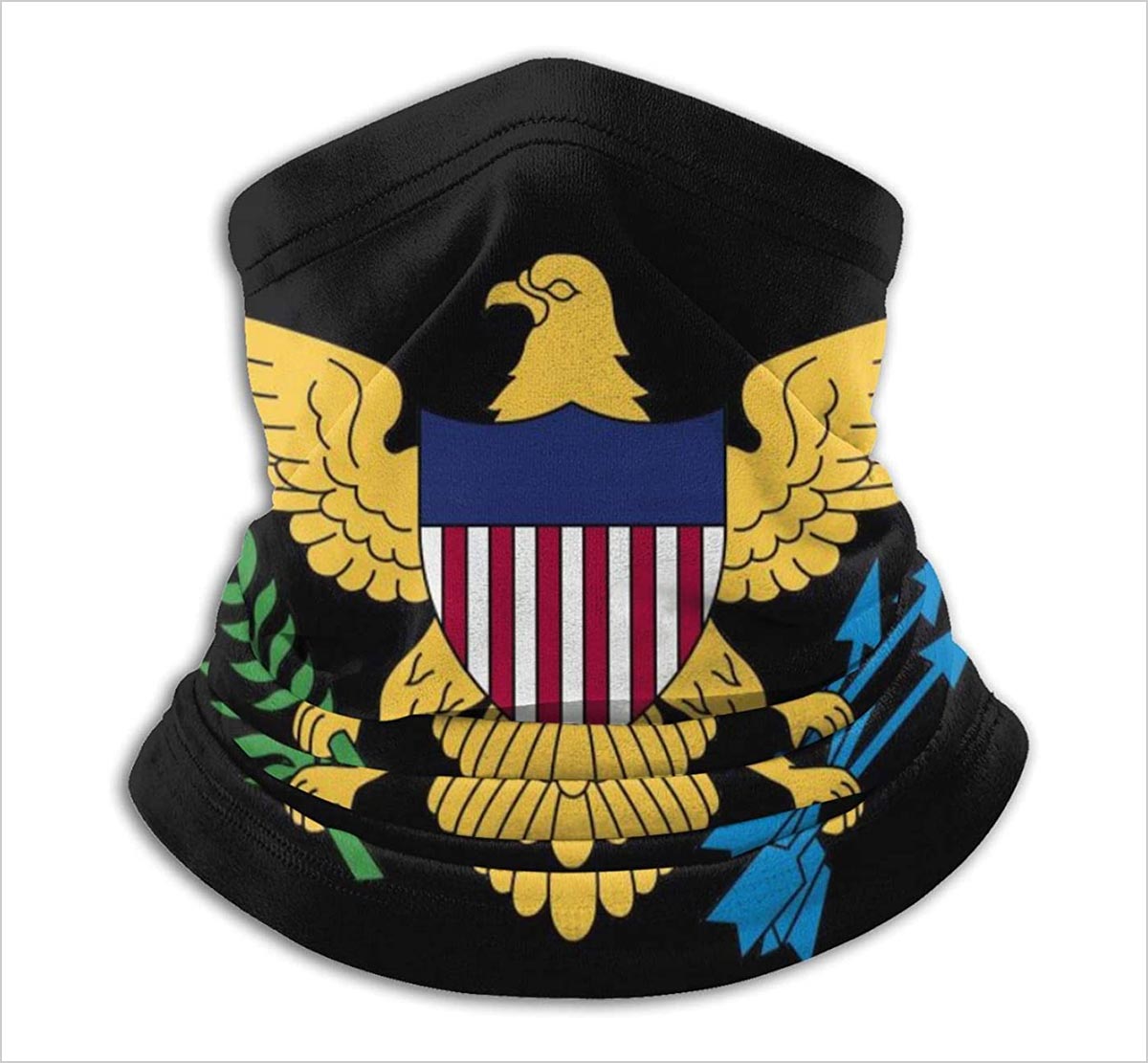 Printed Seamless Face Mask Neck Gaiter Bandana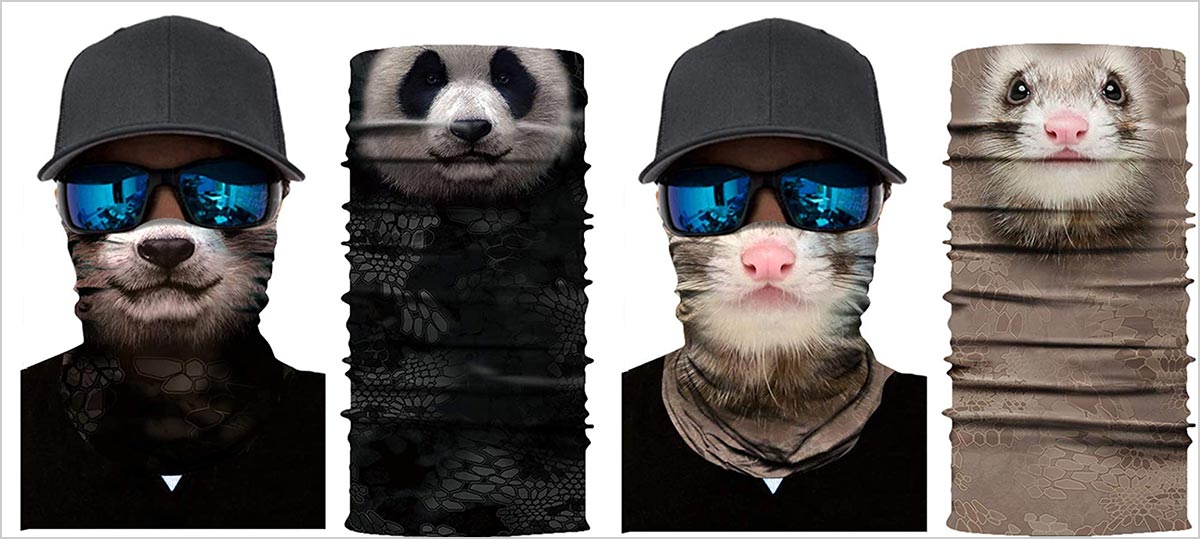 Seamless Bandanas Multifunctional Headbands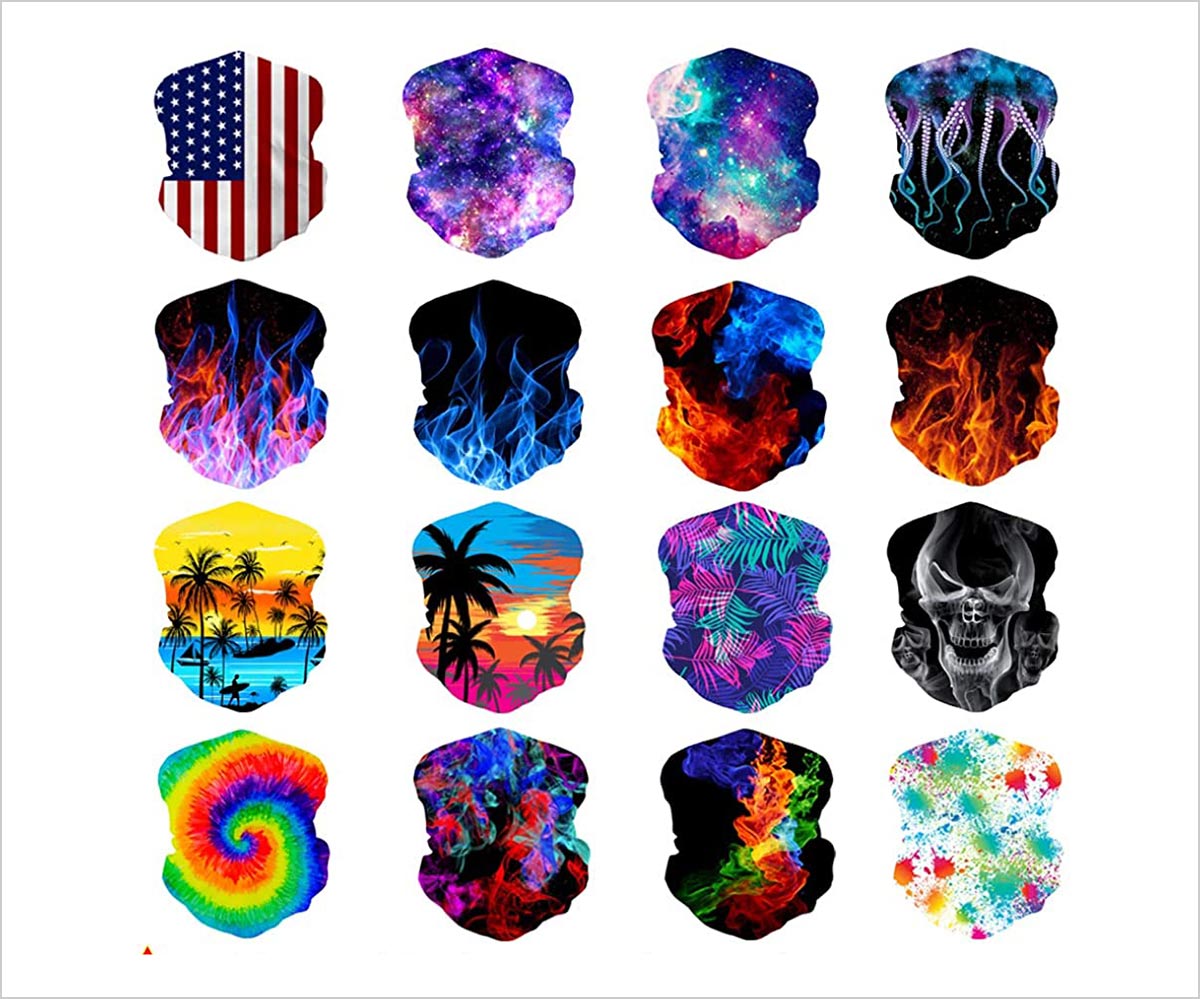 Seamless Bandana Rave Face Shield Multifunctional Headband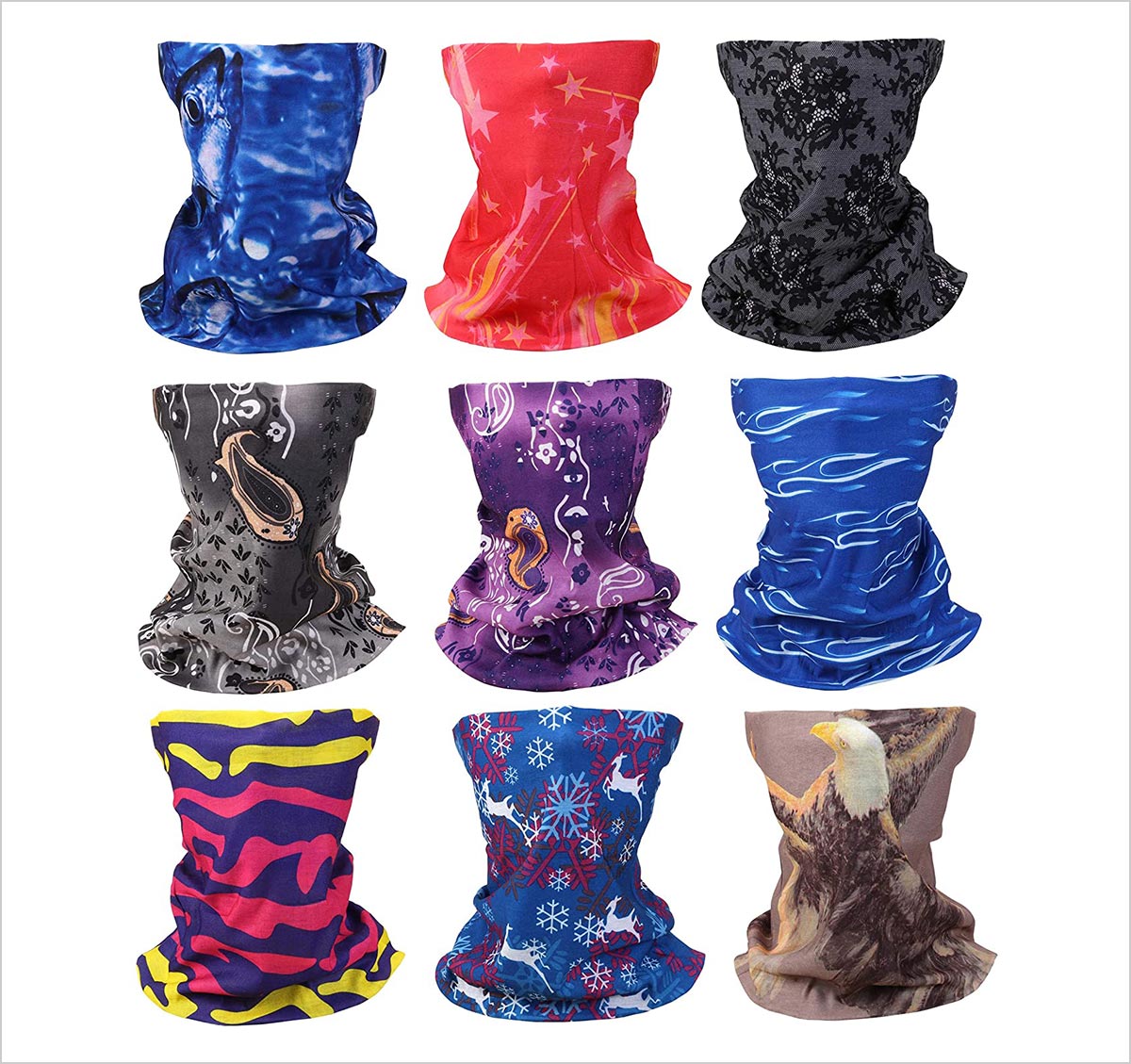 Animal Print Bandana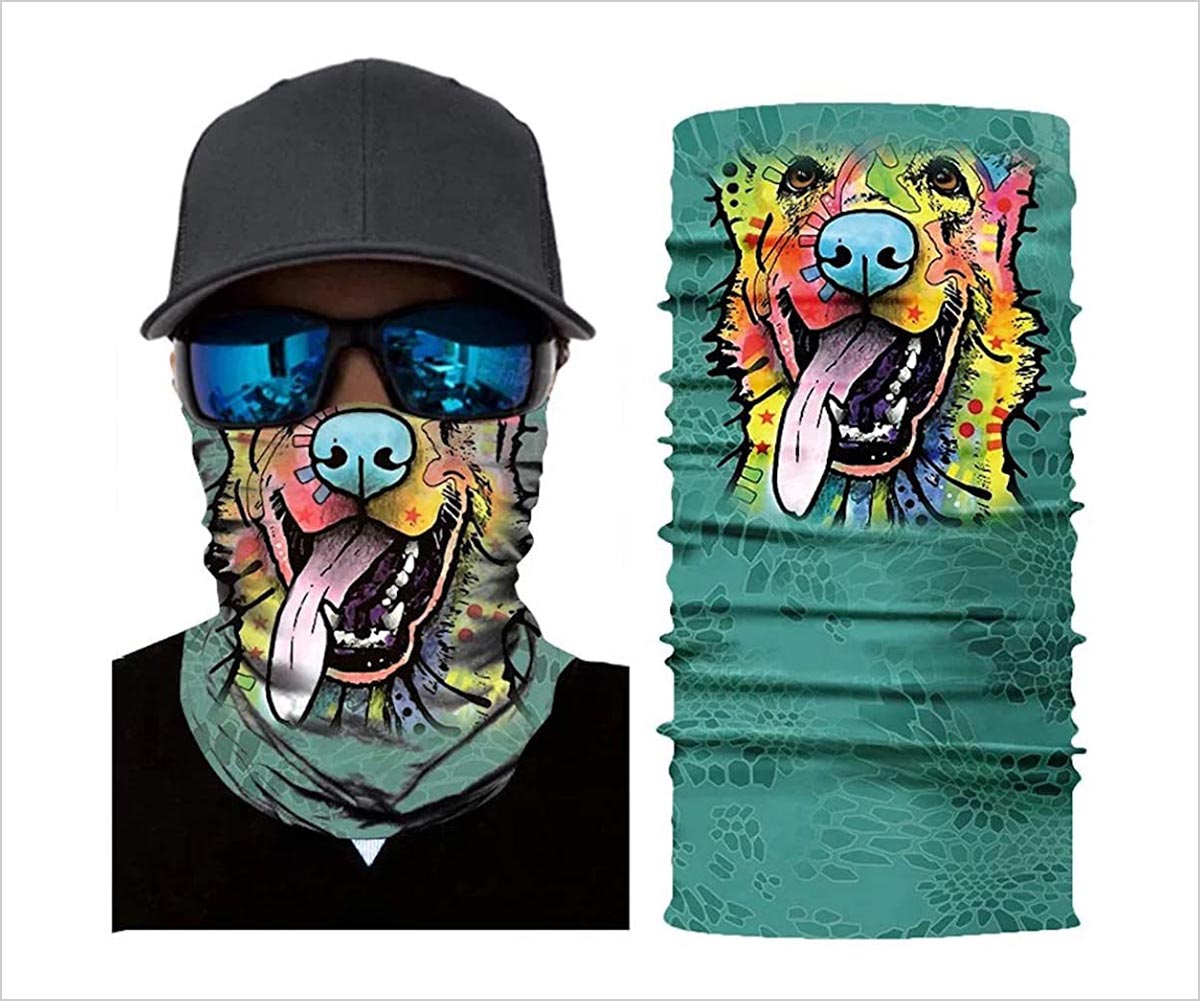 Multipurpose Neck Gaiter 3D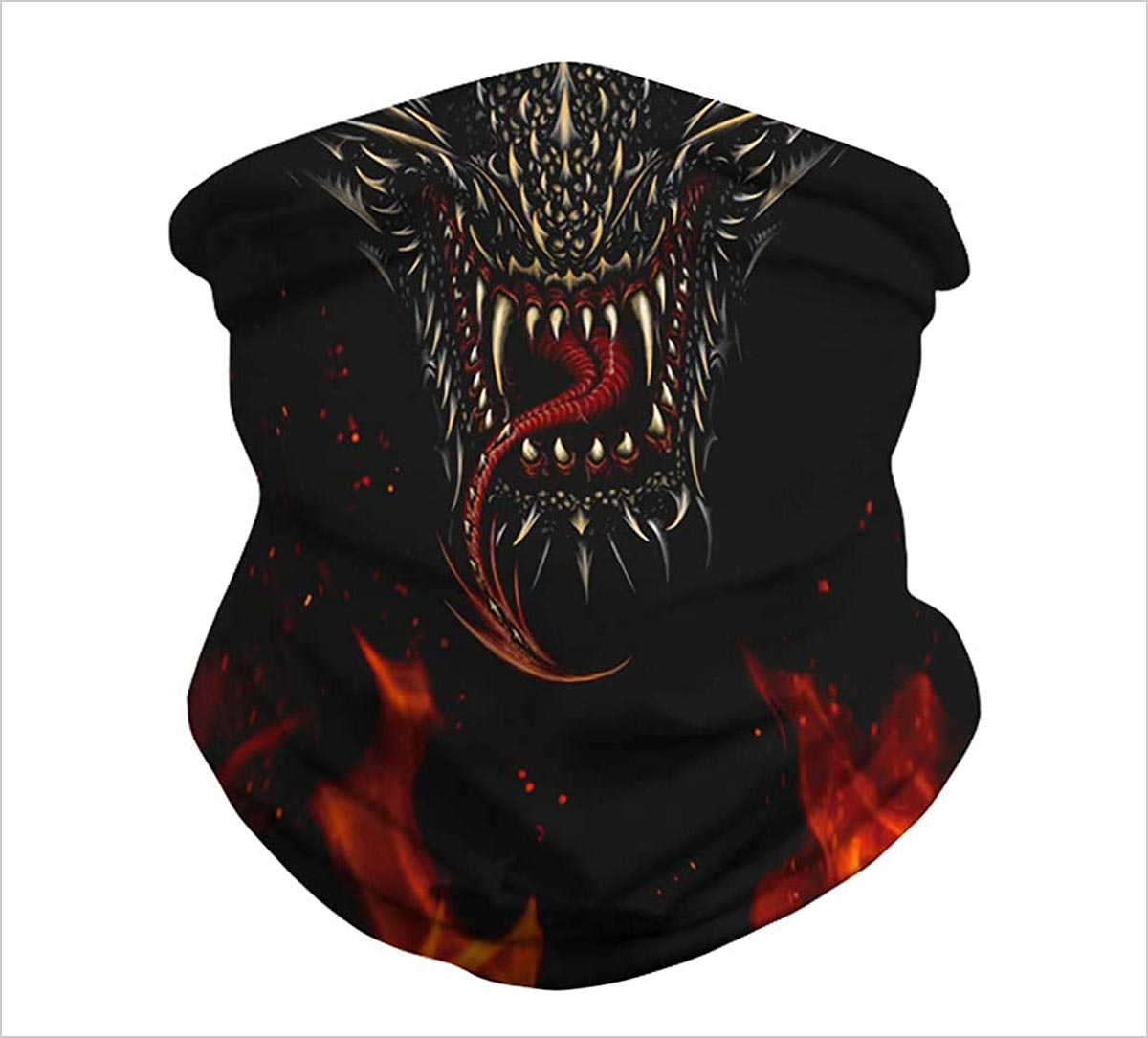 6 Pieces Sun UV Protection Face Mask Neck Gaiter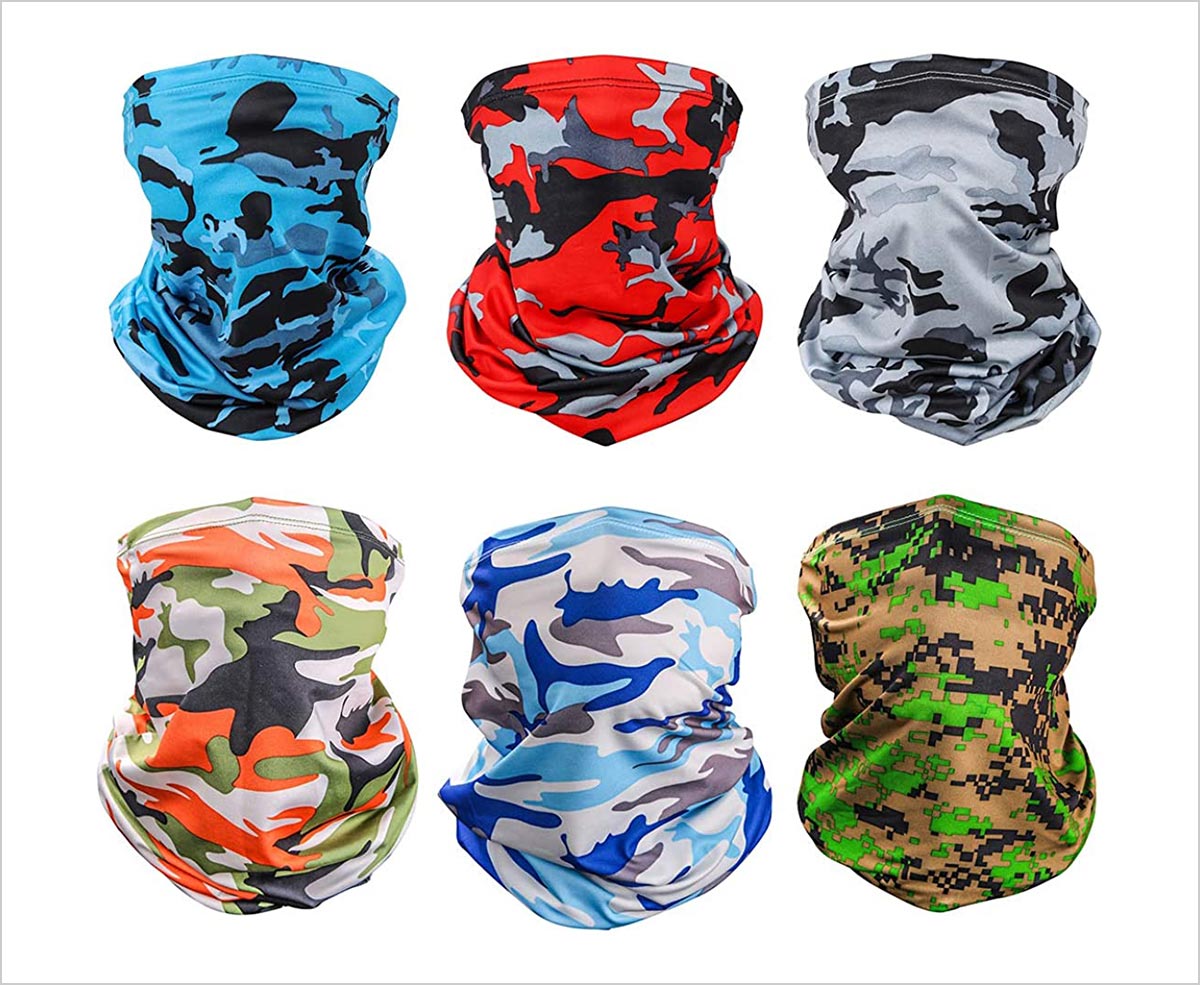 Unisex Seamless Face Mask Bandanas for Anti Dust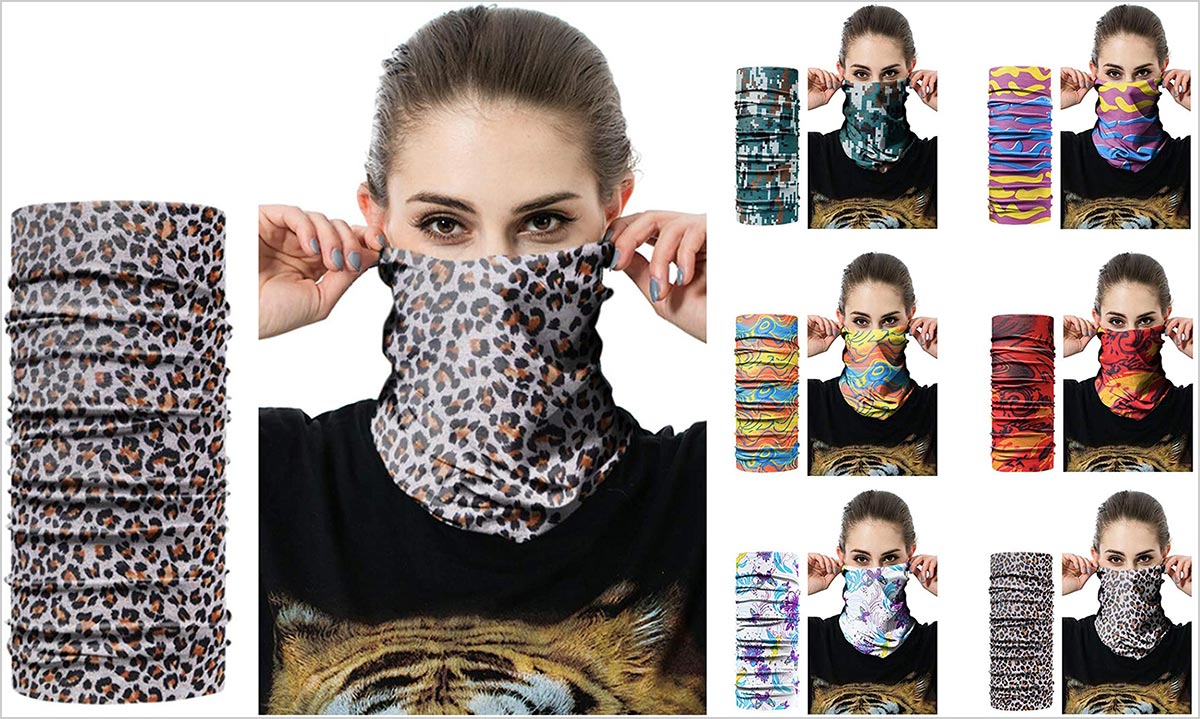 Mens Multifunctional Seamless Bandanas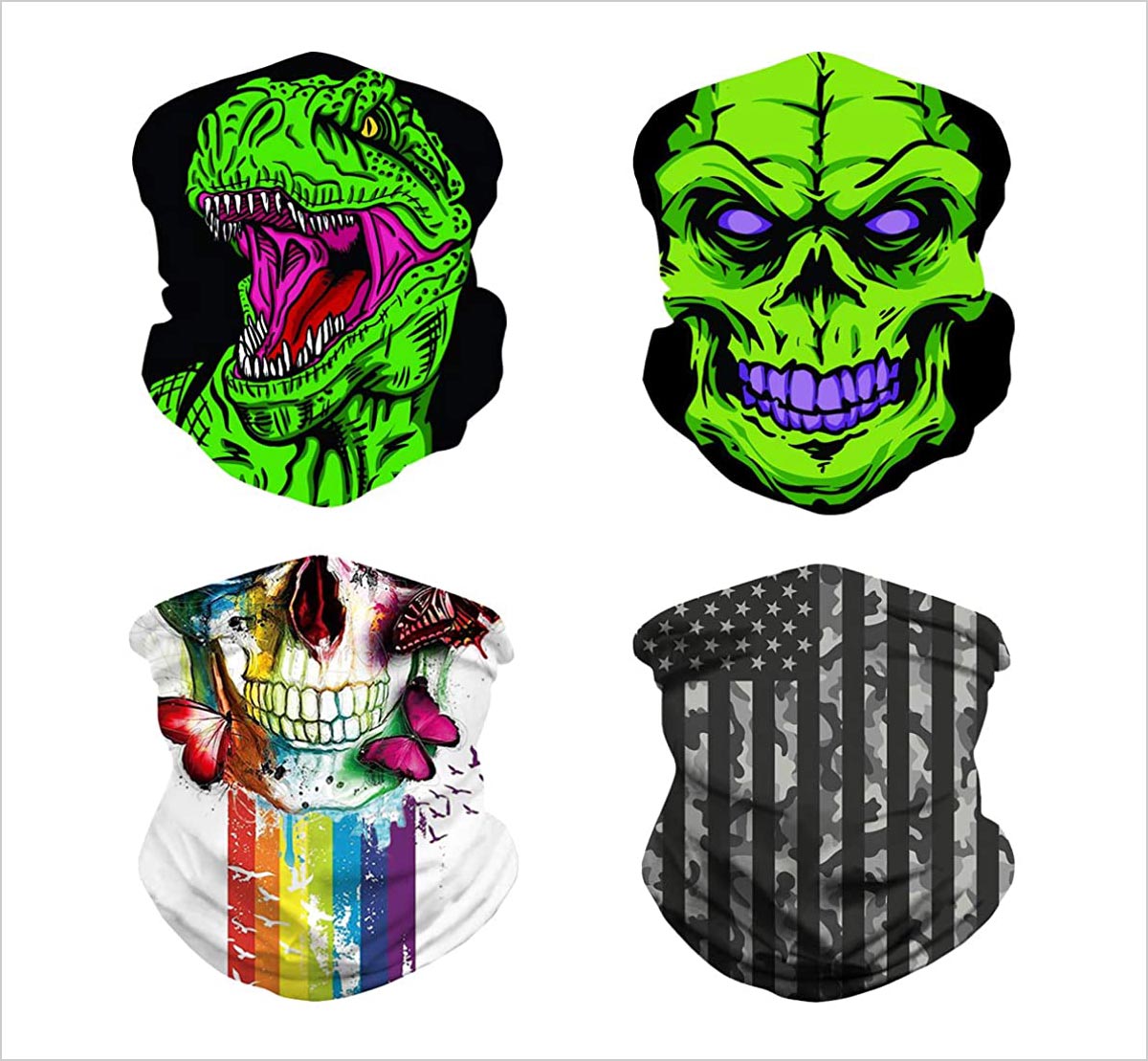 Iron Spider Bandanas Thanos Balaclava Face Mask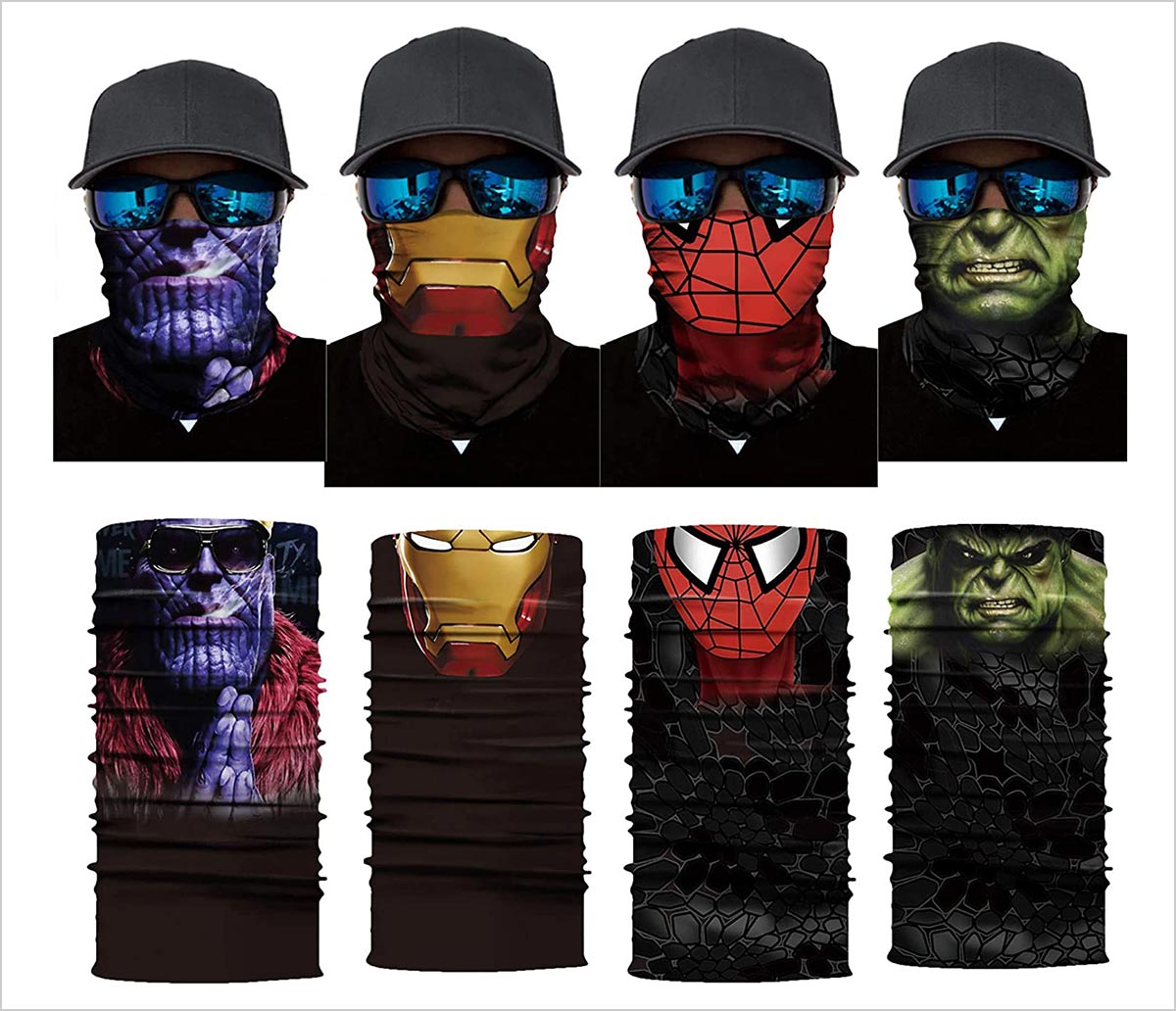 Magic Scarf Bandana Balaclava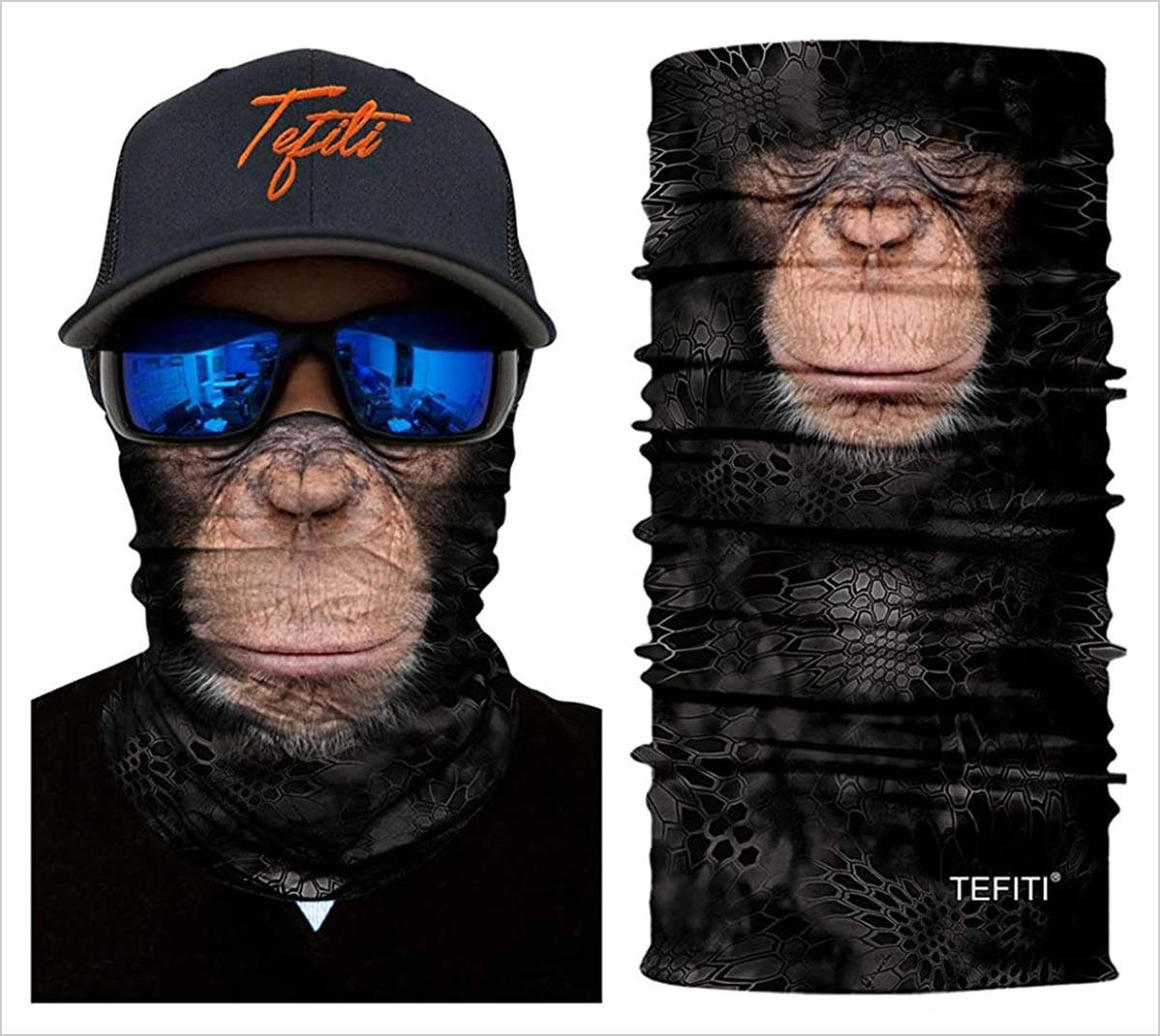 Seamless Vendetta Face Mask Neck Gaiter UV Protection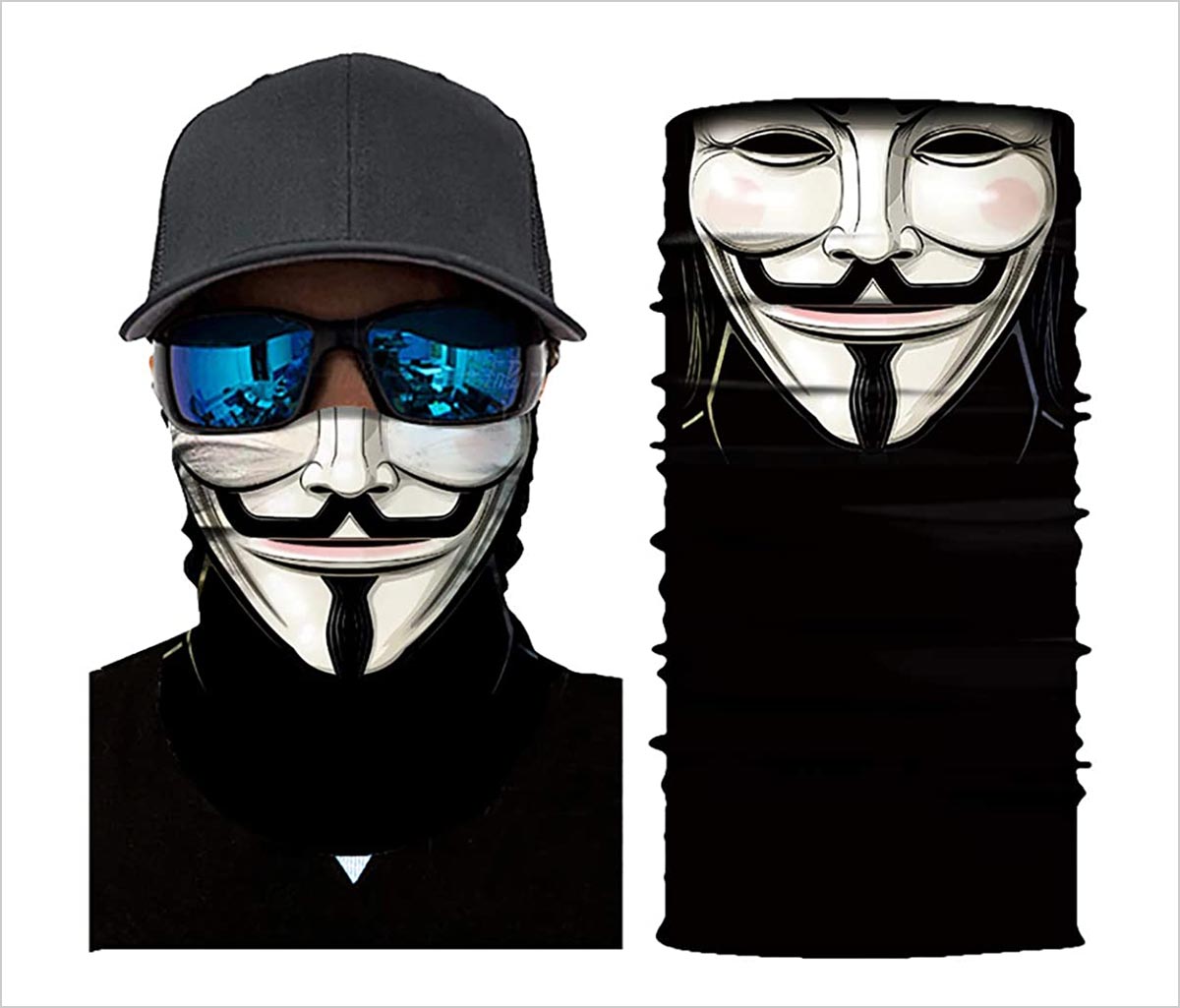 Recommended: