Hello there everyone! We are back with yet another amazing blog and of course a free mock-up PSD file for you guys. But before we start sharing what we have created, we would like to just say that your valuable feedback and interesting suggestions really help us in knowing what you want to read here or create for your personal and commercial projects so, keep 'em all coming!
Okay so, for our today's blog, we have created a free rectangle wall mounted signage mock-up PSD file and the main reason why we have designed this is because we would like all of you to consider revamping the exteriors of your shops etc. We know that during the time of self-isolation and whatever happened in between, many of us did not get a chance to be prepared for a lot of stuff. Business plans are still pending approvals and those who would invest all the time are weighing the pros and cons too but honestly, we need to stand up – for ourselves, for our customers and most importantly for our businesses to move in the forward direction.
Creating a new look for your bakery, shop, café etc. or revamping it entirely will not only motivate you to keep doing what you are great at doing but you will also be able to spread the positive and happy vibes too which all of us desperately need. Also, rebranding does make a difference and we would love it for you guys if you are up for it. And even if your budgets do not allow you to do anything huge at the moment, you can still use our free rectangle wall mounted signage mock-up PSD file to at least create the designs.
Wall mounted signage look classy and happens to attract more eye balls – mainly because of the vintage looks that they give out and since more people are inclined towards such designs etc., we believe that trying out new ways to communicate with your audience is the correct way of doing almost everything.
Recommended: 60+ Best Free Signage Mockups
Our rectangle wall mounted signage mock-up PSD file is free yet highly editable and you will have a great time making your designs on it. But there are a few effective suggestions and tips that we would like to share with you guys to help you make a bunch of brilliantly designed wall mounted signage in no time. Continue reading the blog to know more!
To make effective signage, you will have to make sure that you are open to ideas and modern trends so that you can please your customers in one way or the other. Also ensure that your wall mounted signage is legible and visible too. That spot where this signage will be mounted has to be carefully picked up keeping in mind the sunlight, eye level of an average passerby and also the plants / trees that might cover the signage.
Recommended: 50+ Vintage Hotel Signage Ideas
Many rules have changed over the period of time when it comes to creating, marketing and advertising your branded material but one rule will always remain the same – less is more. Keep the copy as minimal as you can but also make sure that it is spreading the message too. Using minimum words to deliver the maximum sure is an art and you have to hold onto that.
You must have seen wordy signage around the city and the one of the losses that the businesses have to suffer is that no one really bothers to even look at such billboards, posters etc. To minimize the chances of being ignored, you must avoid the clutter. Be concise with your words as well as with your design elements!
For the type and fonts of your signage, it is a fact that easy to read yet stylish, crisp and clean styles more legible as they make it easier for the reader to look at the text and go through it without having to put too much pressure on their eyes. Also, make sure that you are not using more than two different fonts in a single design. Always remember that it is a signage and not a multi ingredient pasta recipe.
For wall mounted signage, we have noticed that adding a border into the design speeds up the reading process up to twenty five percent and that is literally what any business would ever want that their message is being delivered rightly at a nice speed. This practice is also preferred for signage that is mostly viewed by the automobile traffic. We are also listing down the color combinations that work best when it comes to wall mounted signage:
Black on yellow
Black on white
Yellow on red
White on blue
Green on white
You can experiment with the color tones and styles to see what will work best for you!
And now is the time to sign-off for today! We will see you guys with another informative and useful blog really soon.
Free Rectangle Wall Mounted Wooden Signage Mockup PSD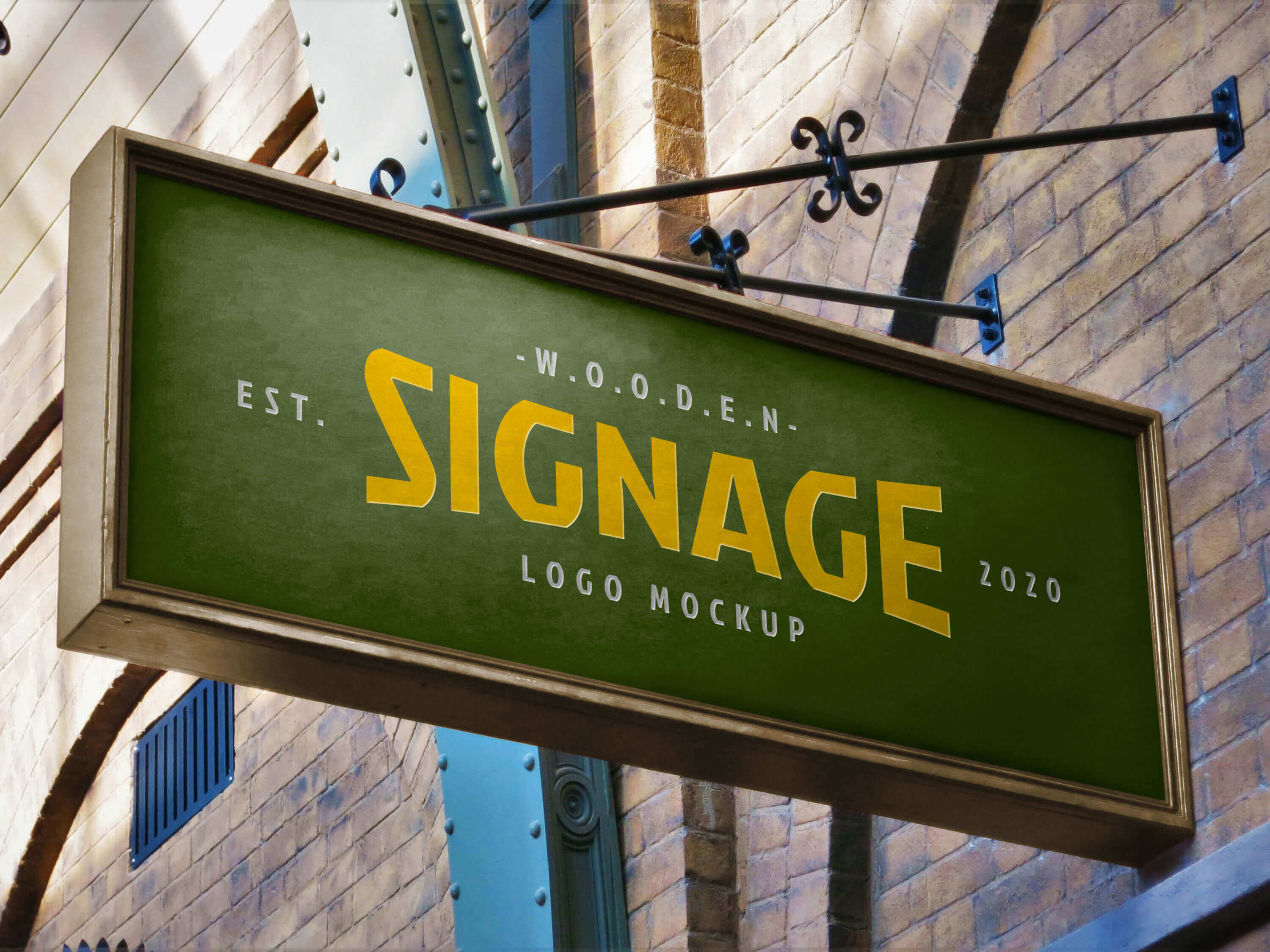 Example: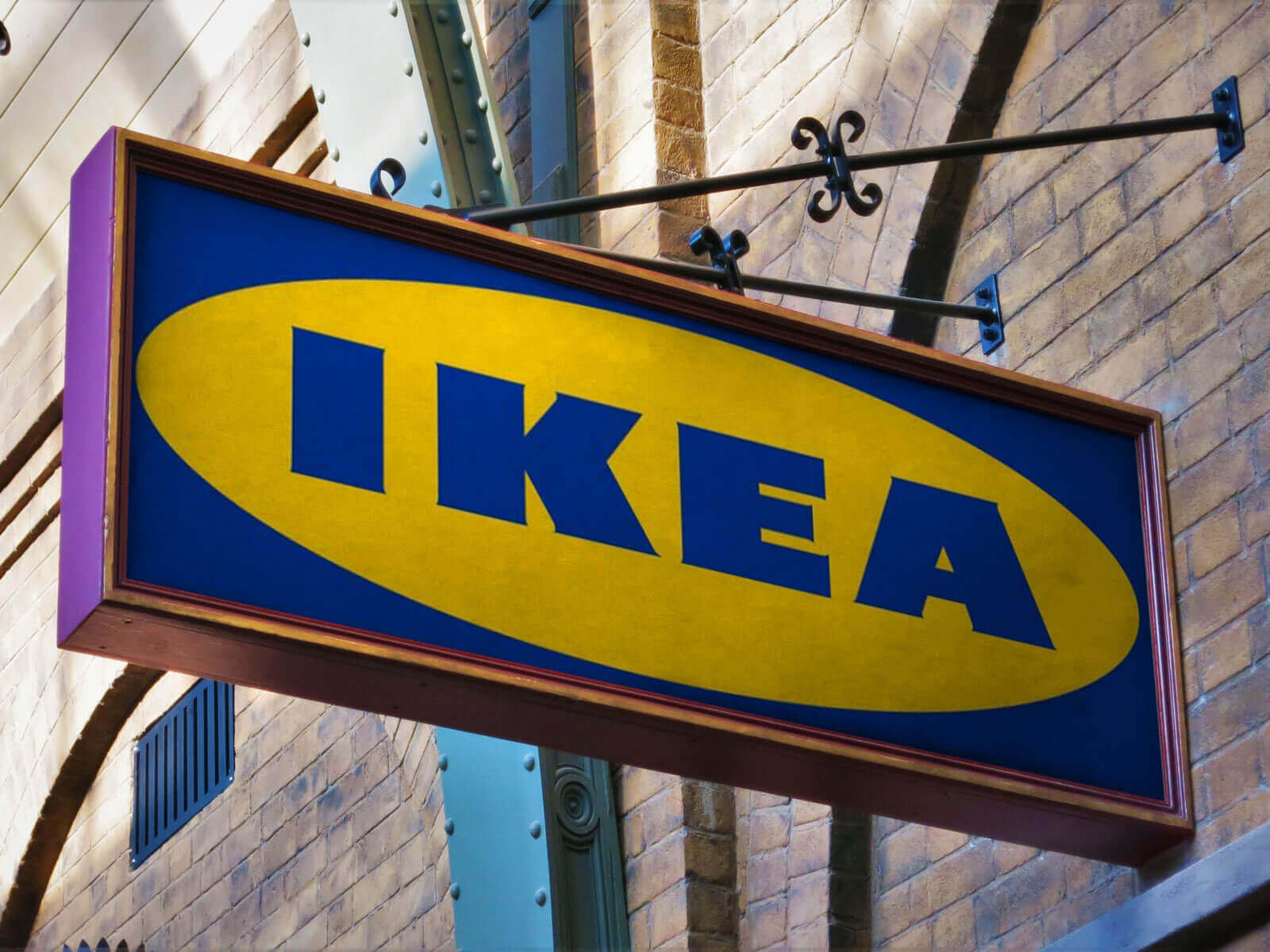 Available Format: Photoshop PSD
License: Free for personal and commercial usage
File Format: WinRAR
Mockup Resolution: 3000 x 2250 px
Note:
1. Free Rectangle Wooden Signage Mockup is allowed to share online (A Must Linkback to this page)
2. Say thanks if you like or share/tweet with your friends. That means a lot to me.
3. And don't forget to follow or subscribe to receive more high quality premium freebies & awesome articles only.
Download Signage Mockup
More Free Sign Board Mockup PSD Files: