Hi there everybody! We hope that you guys are having a great time reading our blogs and that you are also working on great design projects as well. Your feedback and suggestions mean a lot to us and we would love to read more positive comments from you guys. Our todays' blog does not have a free mock-up PSD to offer but what we do have is something you are going to thank us for. If you are looking for a nice and compact card holder to keep your business cards safe or if you want to keep your credit cards in a place that is easy to reach, keep reading this blog as we are about to share 27 best business and credit card holders.
A card holder, any card holder for that matter is a blessing that helps you keep your important stuff in one place. You want to give someone your business card, you won't have to search for them in your laptop bag, you just need to take it out from your card holder. You are running short of cash, take that credit card from your card holder and get the payment done right away. That is how convenient card holders are. Oh, and the best part? They come in different colors, styles and card slots as well, so you are totally in for a treat.
In this part of our blog, we are going to be telling how many different types of card holders exist material-wise and how you can use them for yourself or as a gift item for your loved ones. Whenever an article is made and produced or manufactured for the masses, the one thing that is kept in mind is that it must be available to the general audiences. The products are made accessible at big stores as well as small shops or even online.
Depending on the socio economic groups that we have, sellers define the category and the price values for their audiences. So, for a luxury or a high end brand would have higher prices than usual whereas an online seller would want to keep the product more accessible so they will keep the prices reasonable. The prices also depend on the material that is being used to make a certain article; a leather card holder would be a little expensive than a plastic (bendable) one. Then there are also cases that count as card holders that allow hundreds of cards to be stored and that brings us to the next price factor; space. The more slots you want, the more money you will have to pay to get your desired card holder.
Recommended: Types of Business Card Printing
In addition to what we have mentioned above, there are multiple other factors too that help the sellers determine the prices of card holders or of literally anything else for that matter. Like the design. If it is a plain one, then you won't have to spend a lot of money but if you want something to complement your personality, you might want to go with a printed or an engraved card holder. There are card holders that come with zippers or locks as well so, it is like the more you add to the style, the more it will be of the value too.
If you have an online business through which you offer customizations that you can earn a little more than the regular sellers because well, you are making that thing look exactly how the buyer wants to own, right? And if you are looking for ideas to introduce something new to your customers, then you can definitely pick a bunch of card holders from our list of 25+ best business and credit card holders and you will be good to go. But if you are a buyer and are looking for something durable and compact for your important small documents, then we are about to guide you all about the card holders so that you can make an informed decision.
First things first; you must know your needs before you start looking up for something online as what happens is that we get confused upon looking so many options, we cannot make up our minds and then we end up spending money on something that is not too beneficial for us. For a card holder, you have to see your requirements (and to be on the safe side, go with the one that has more slots – trust me, you will need them!). Then choose the style, you might want to get something that a magnetic opening and if you are old school, then go for a metallic case.
Everything that you need, or fancy is covered in our list of 20 best business and credit card holders so, unwind from work for an hour or so and go through the list to get the one(s) that attract you.
1. Portable Business Wooden Walnut Card Holder | Flip Credit Card ID Case Holder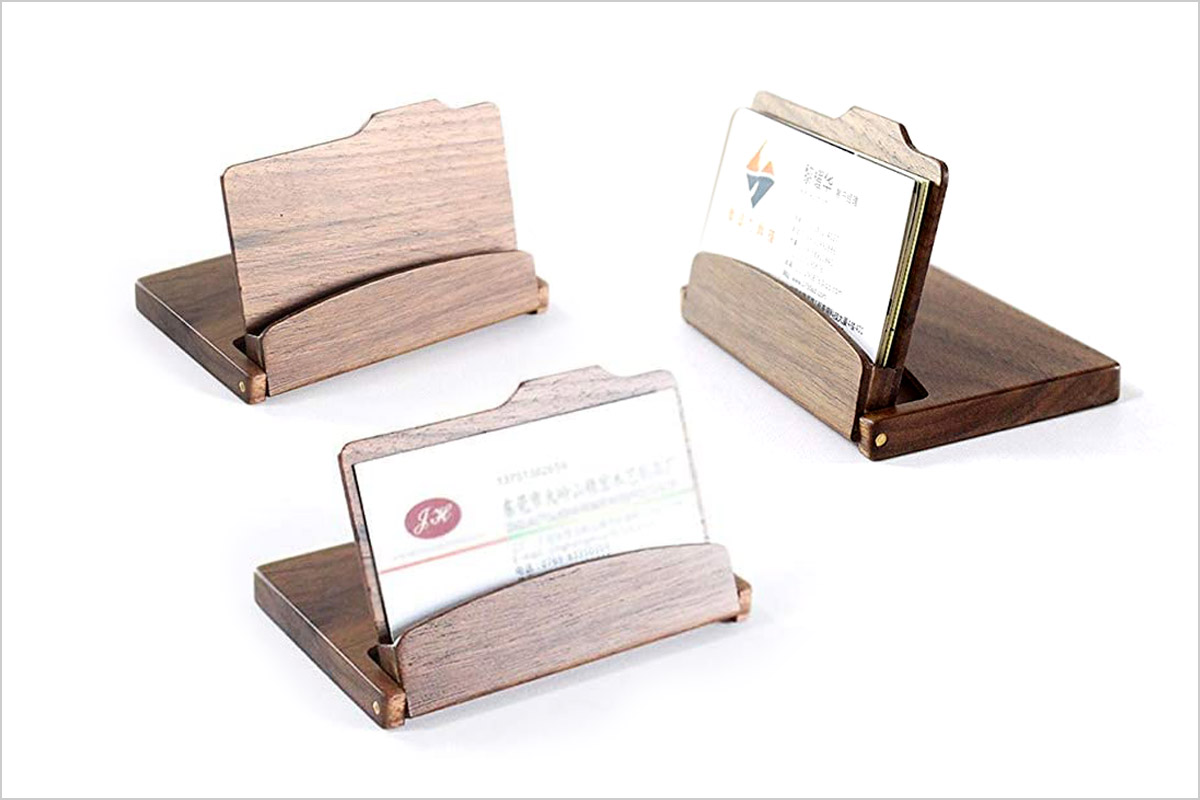 2. Business card holder Automatic for Male with Metal Hand-Push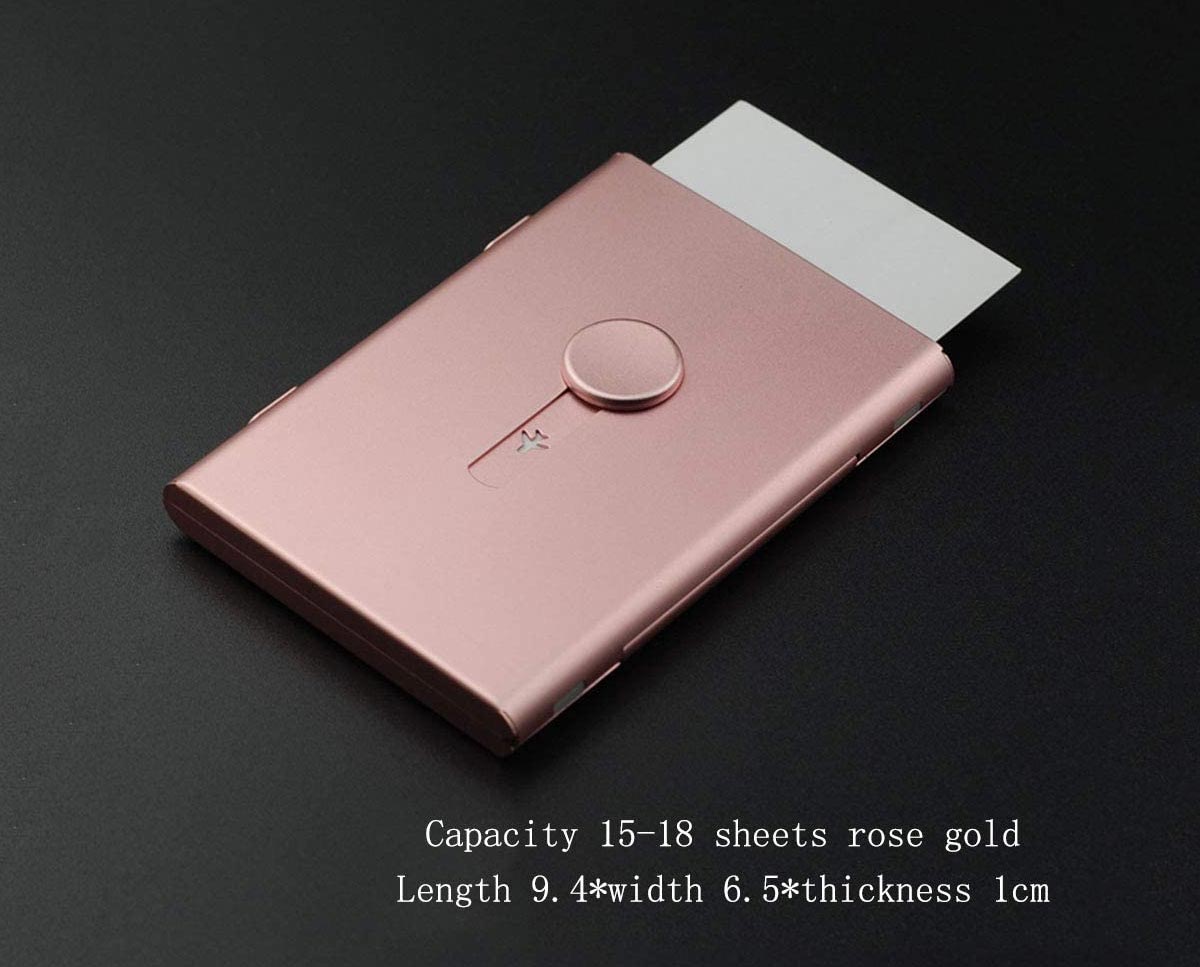 3. Wood Business Credit Card Holders | Business Card Organizer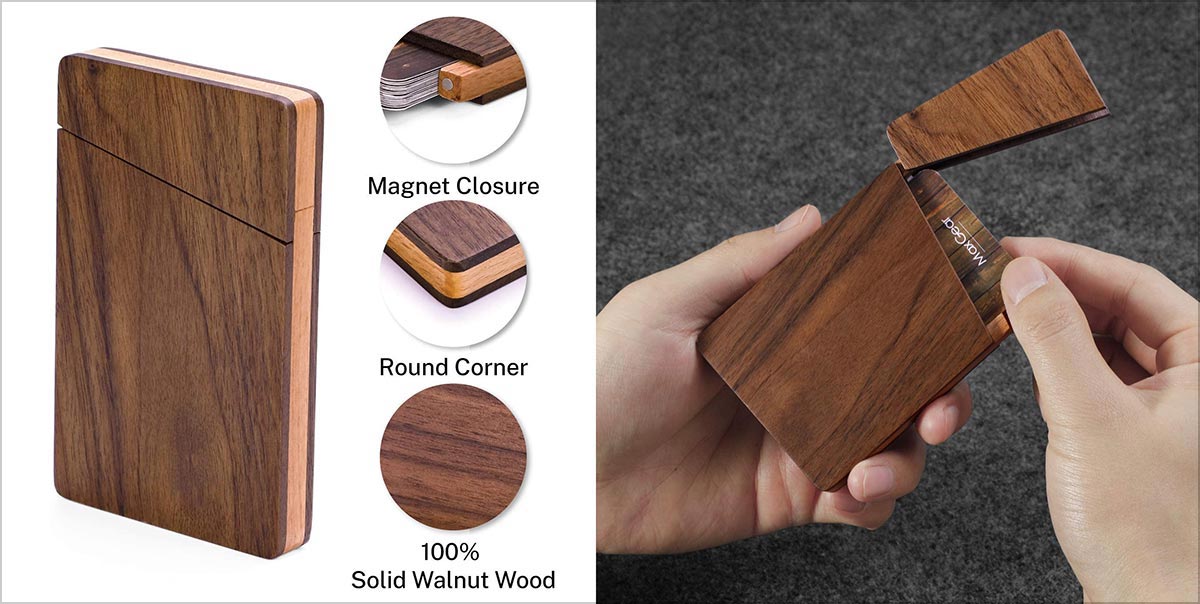 4. Georg Jensen Designer Cardholder with Matte Stainless Steel Finish Pocket Case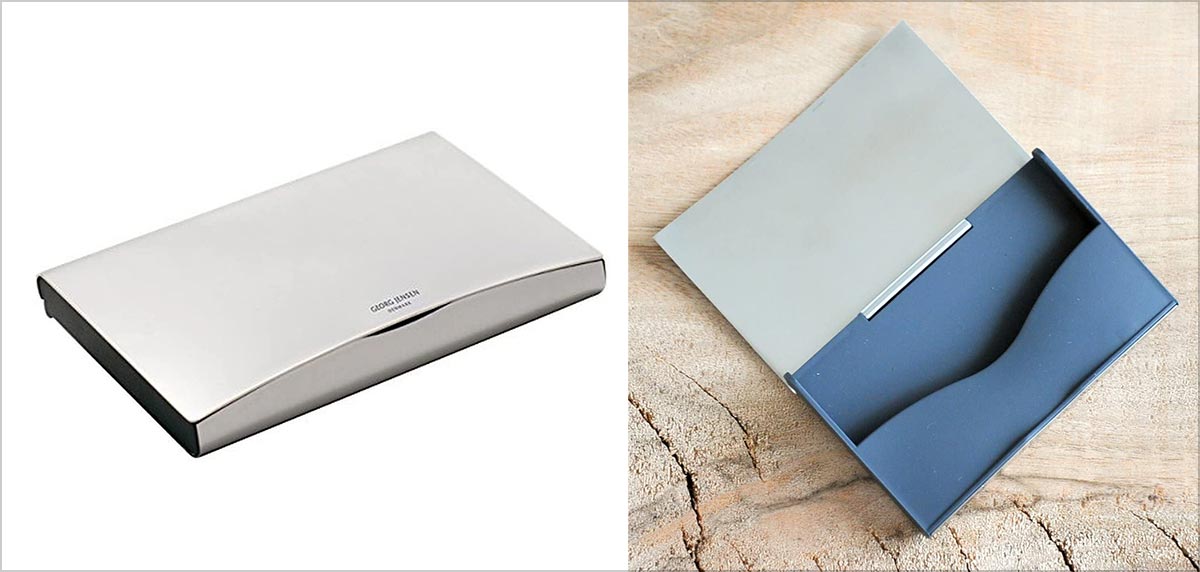 5. 20 Card Slots Credit Card Holder | RFID Blocking Genuine Leather Wallet for Women/ Men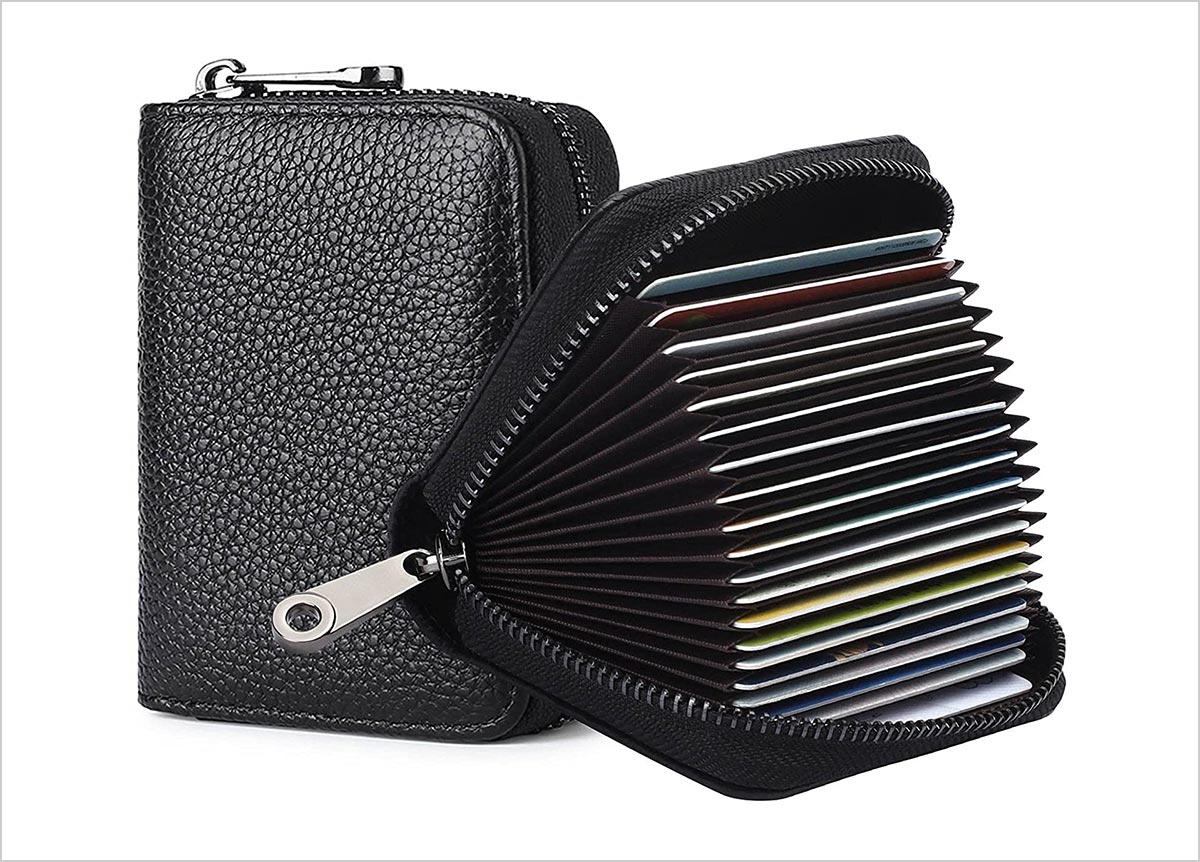 6. 

Genuine Leather 

Credit Card Case | RFID Blocking Pocket Credit Card Holder
7. Italian Leather Business Card Case Holder for Men & Women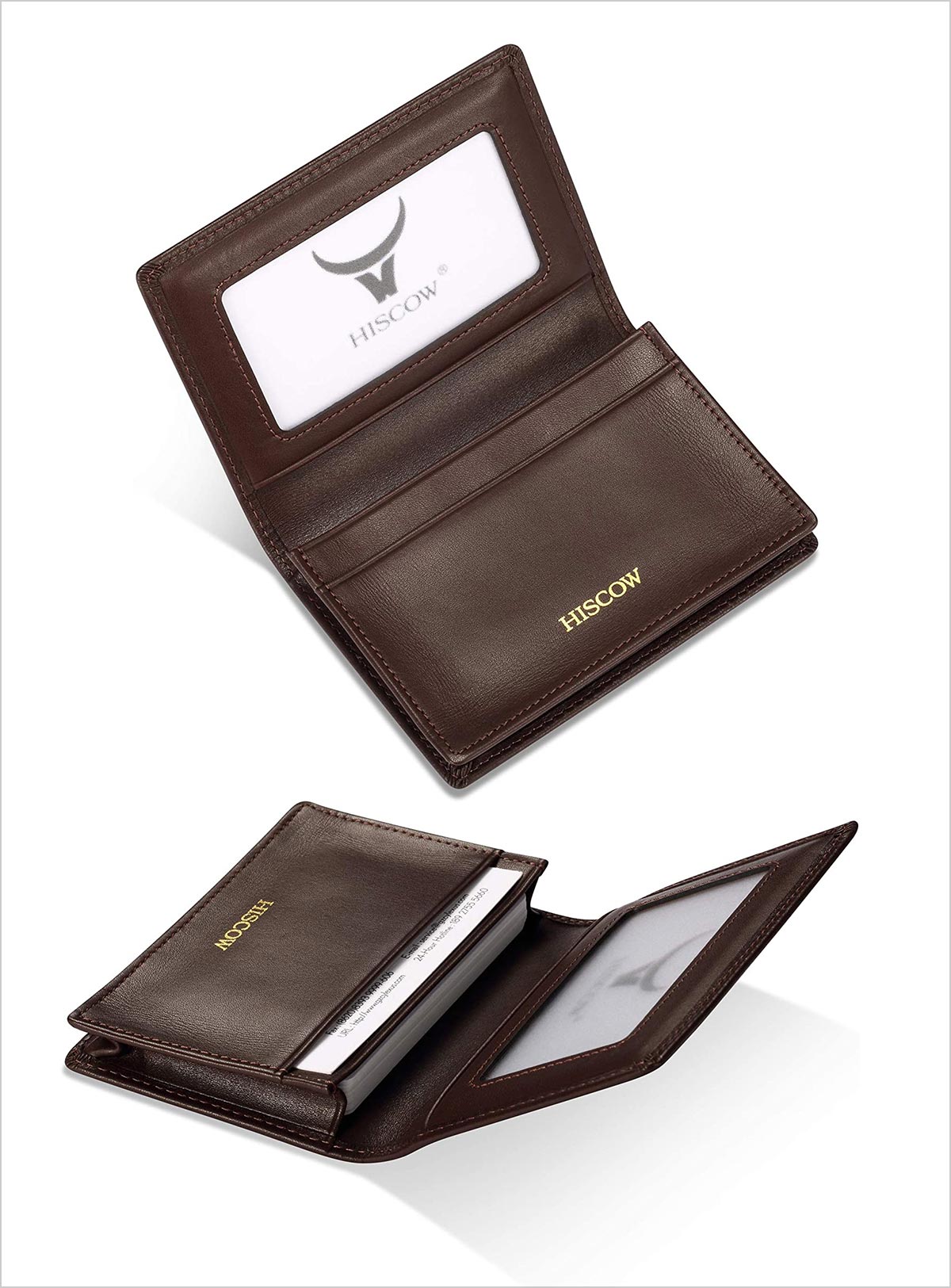 8. Tnuocke Business Name Card Case PU Leather with Zip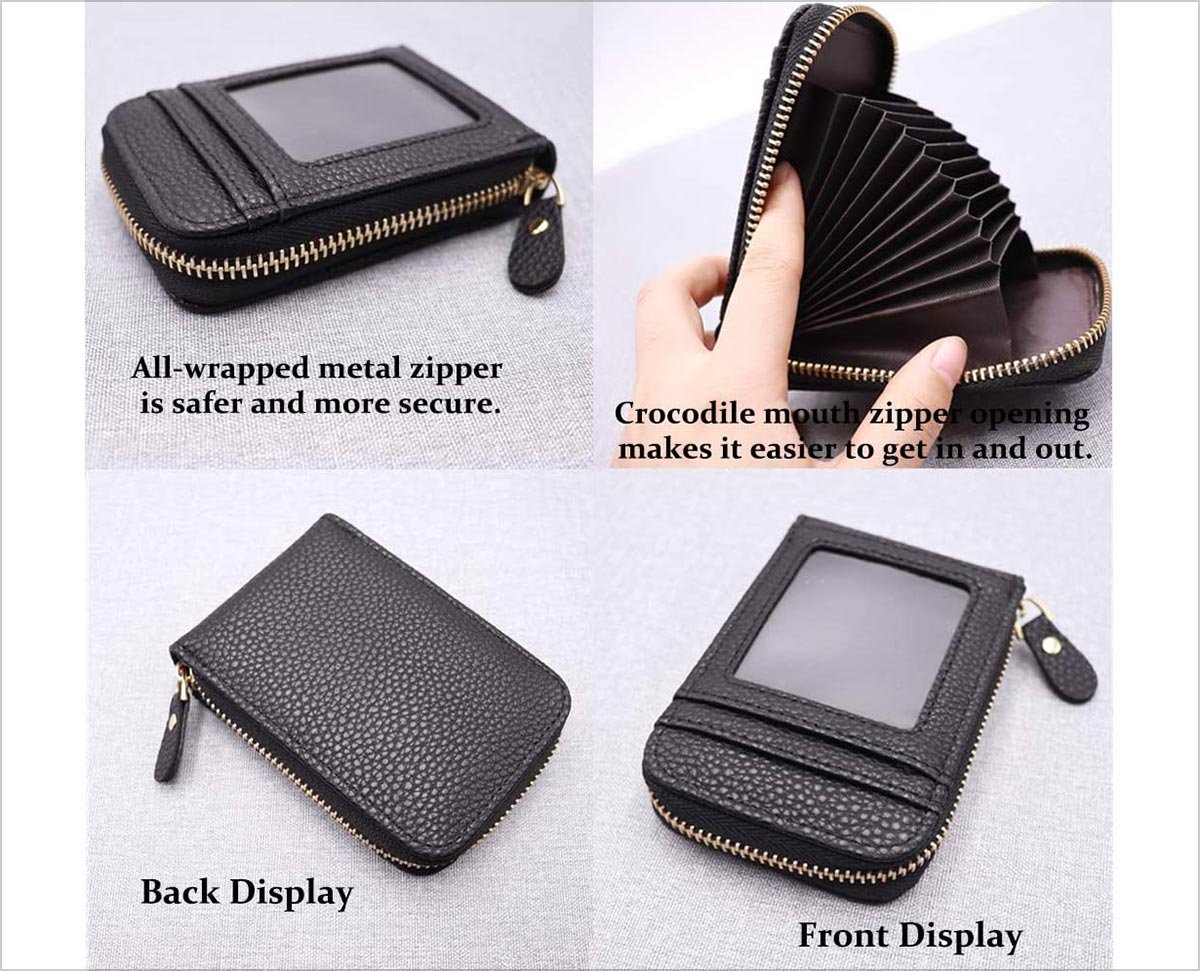 9. Leather Business Card Organizer with RFID and 26 Card Slots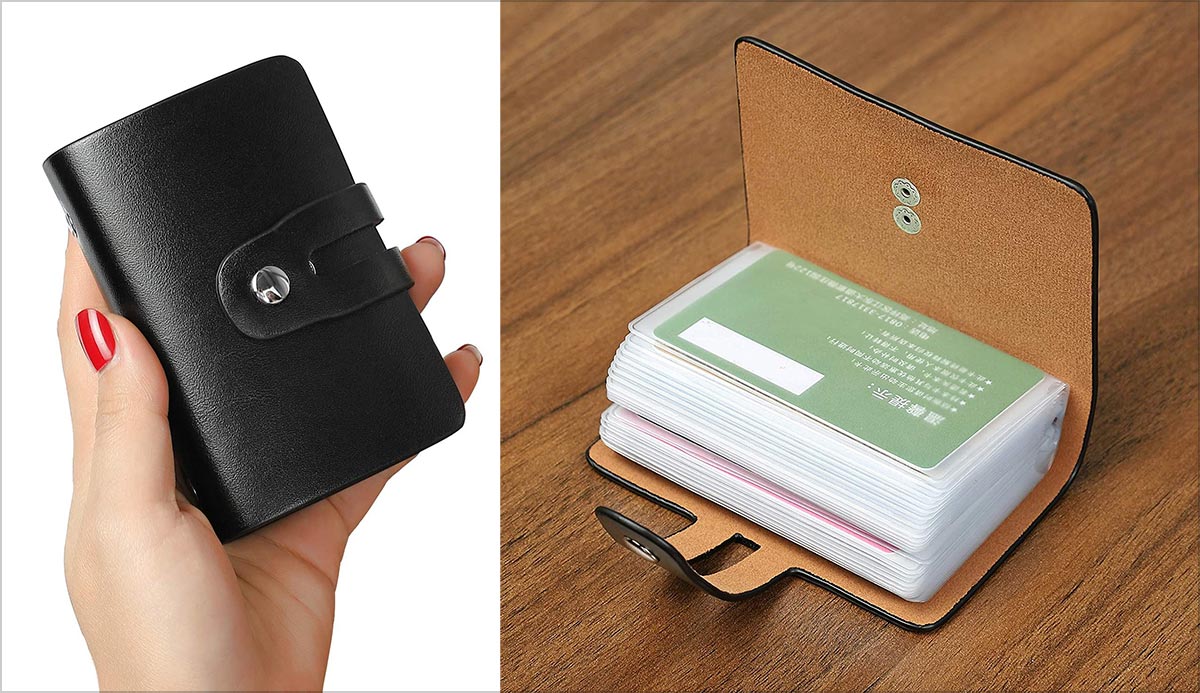 10. RFID Credit Card Holder Stainless Steel Wallet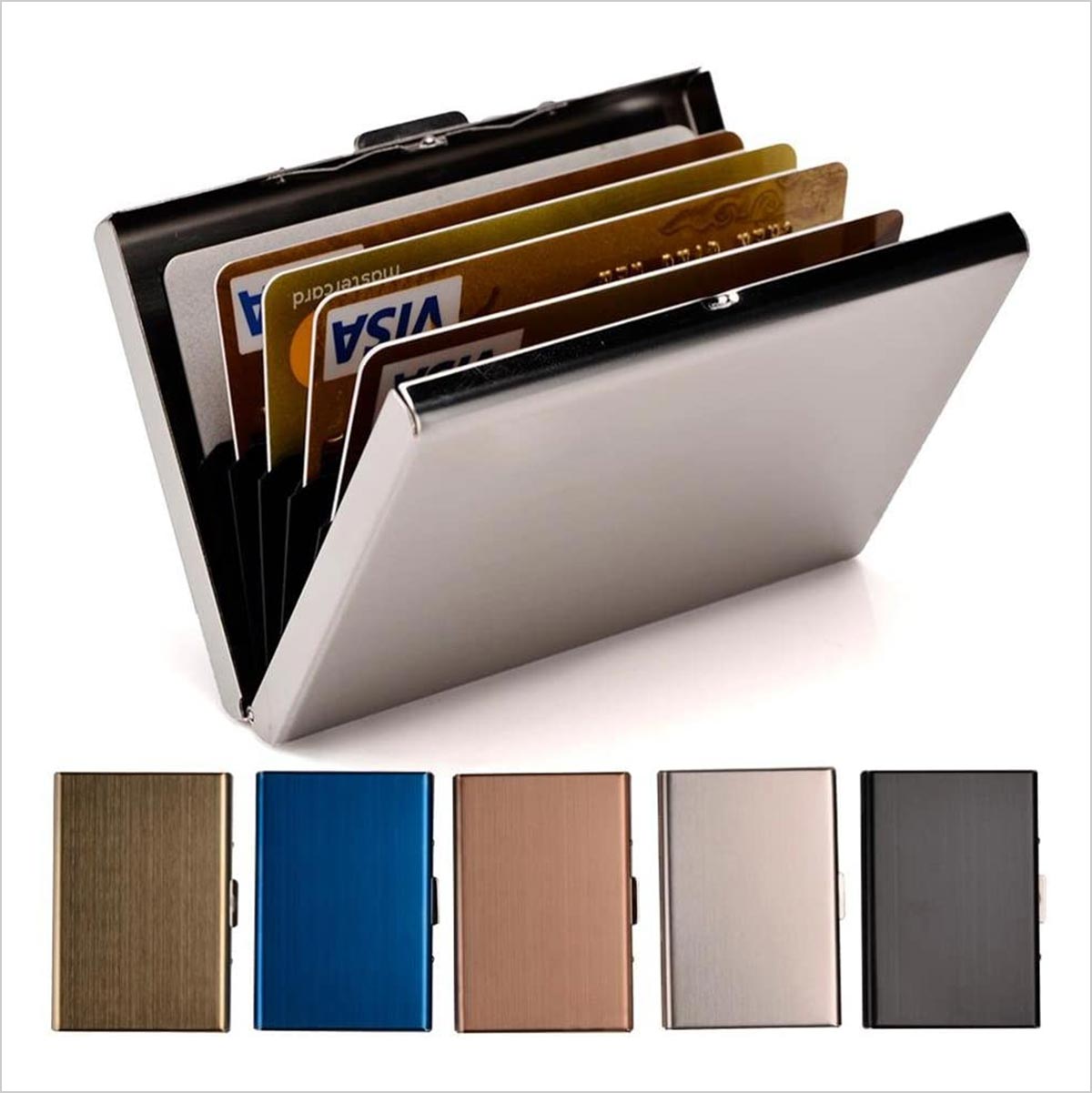 11. Portable Name Card Holder Wallet Case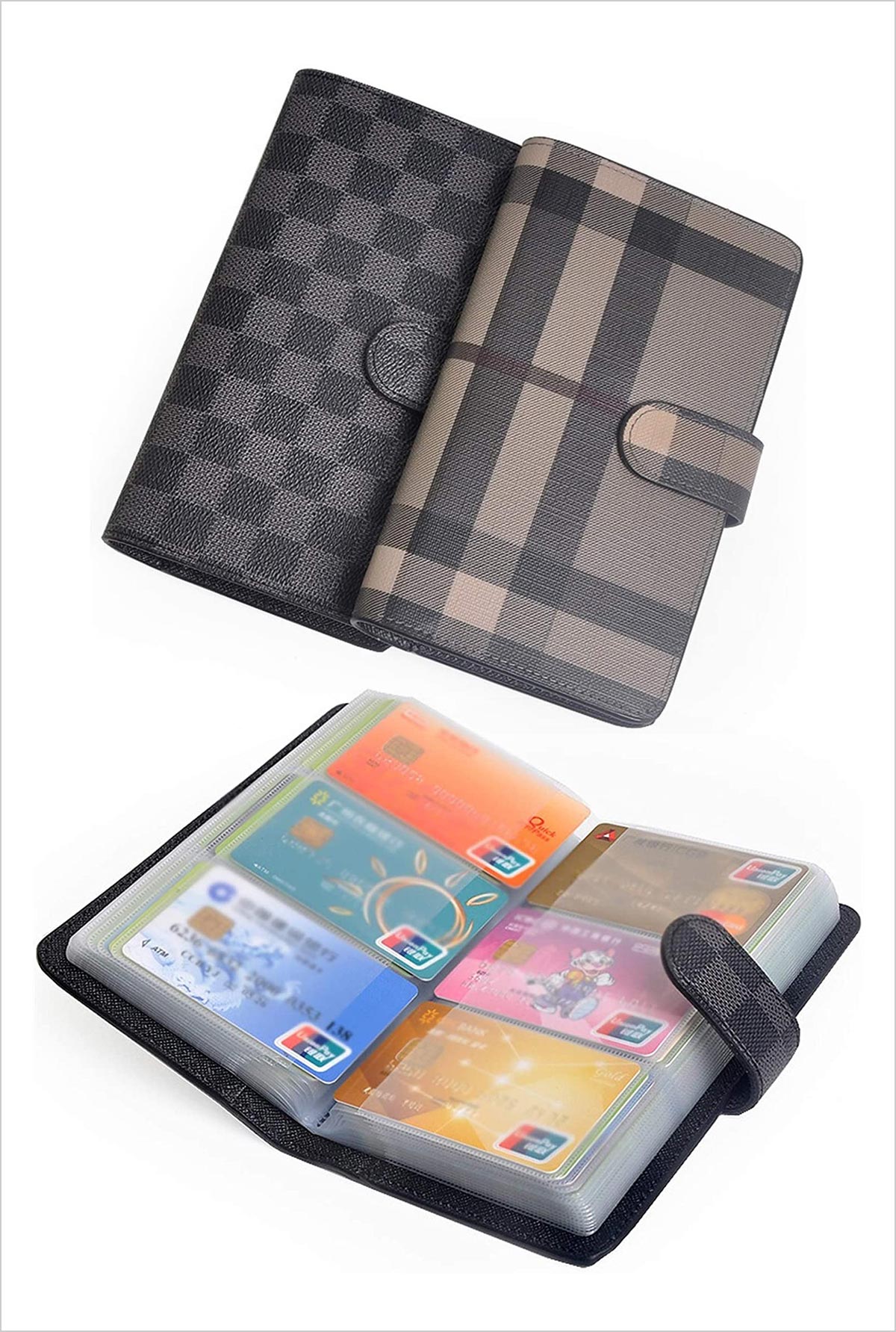 12. Beautiful Business Card Holder Wallet For Credit Card and ID Card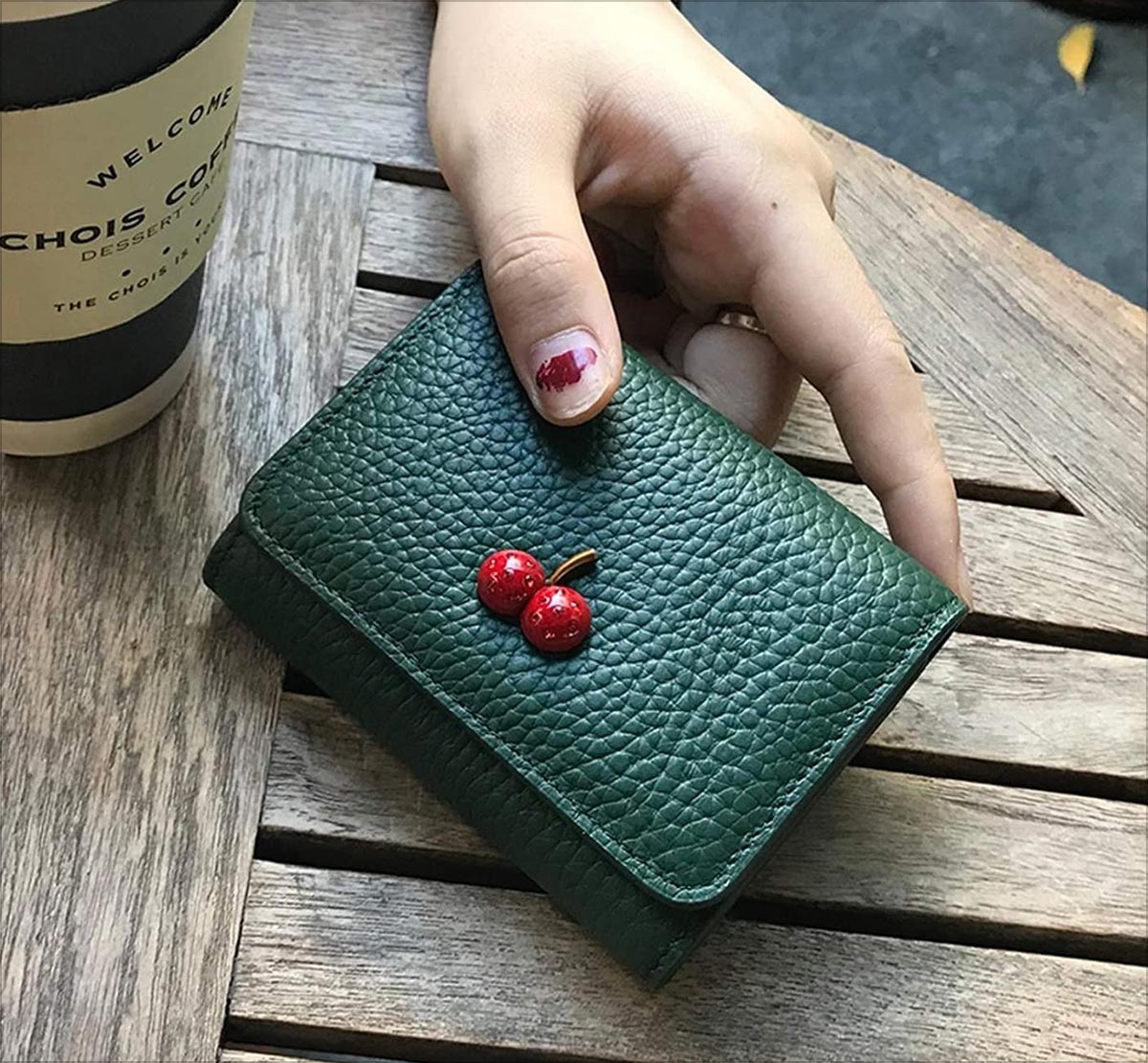 13. Elegant High-End Business Card Box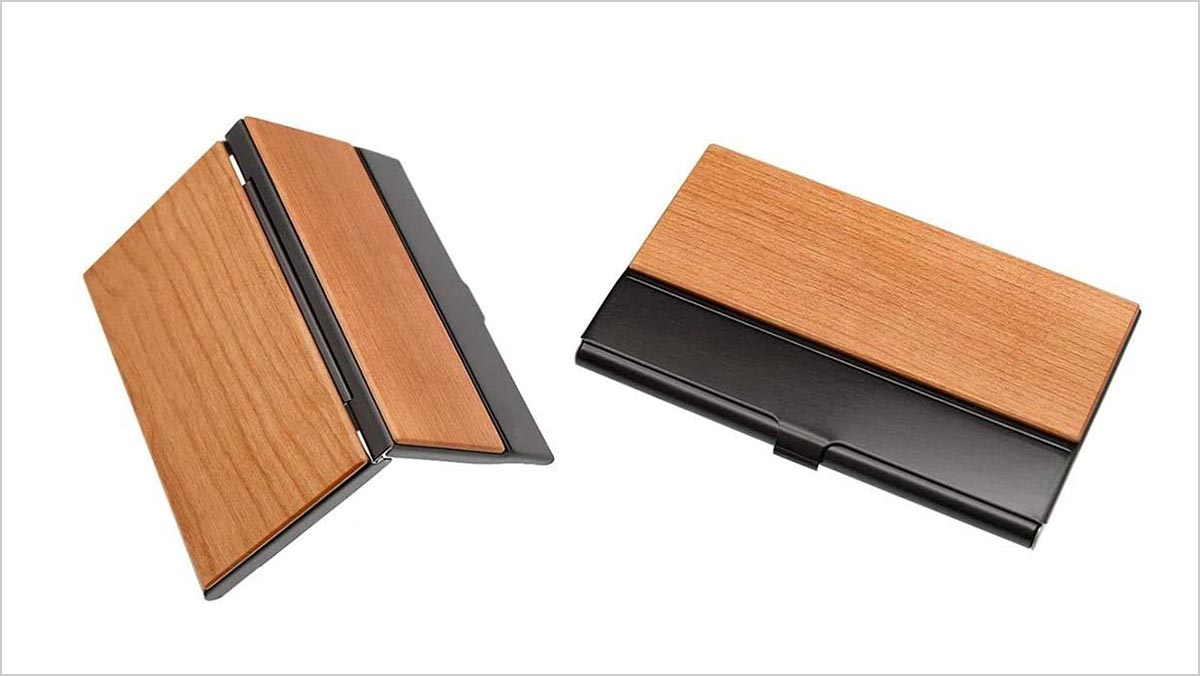 14. Portable Compact Woven ID Business Card Holder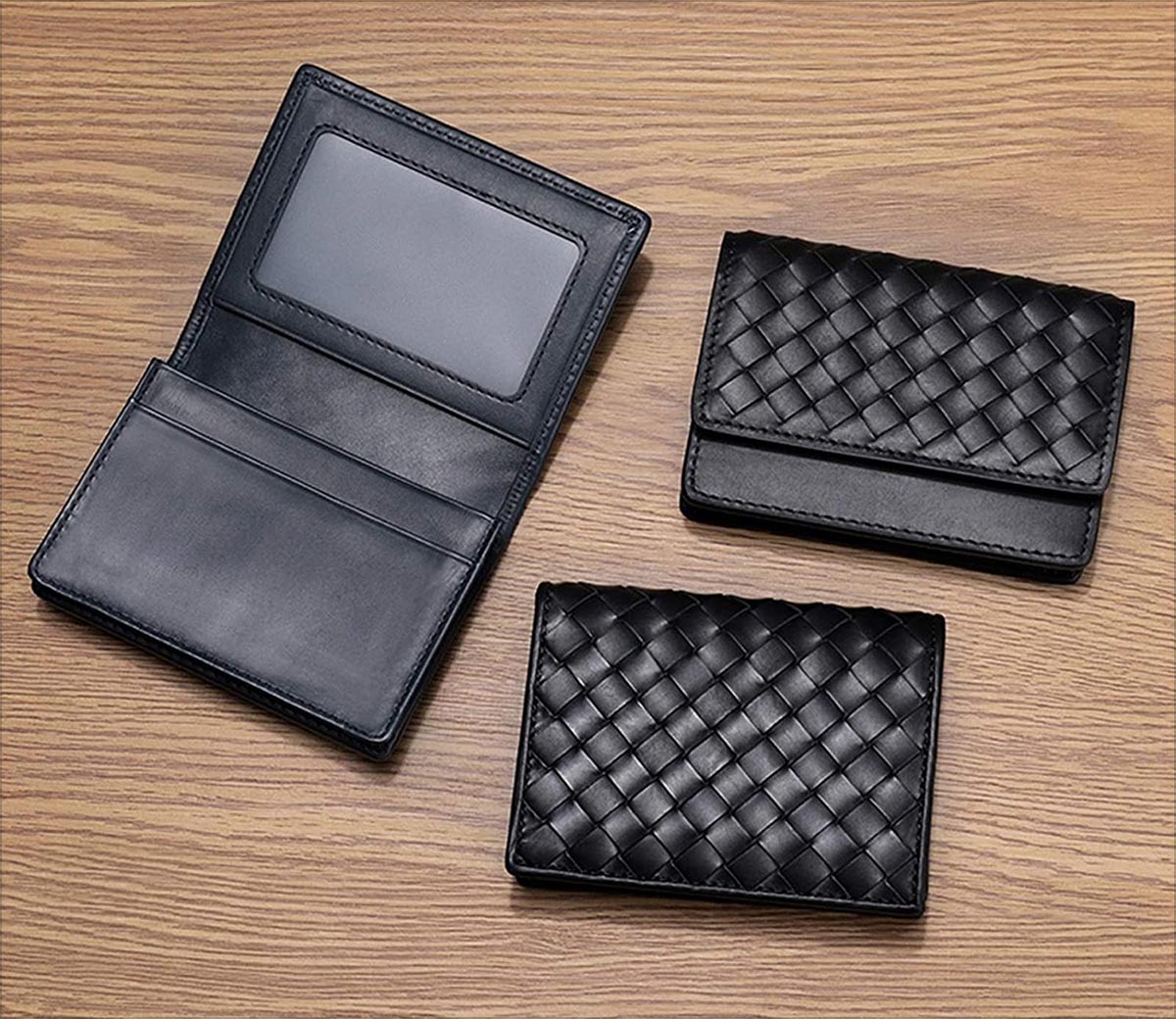 15. Professional Aluminum Business Name Card Case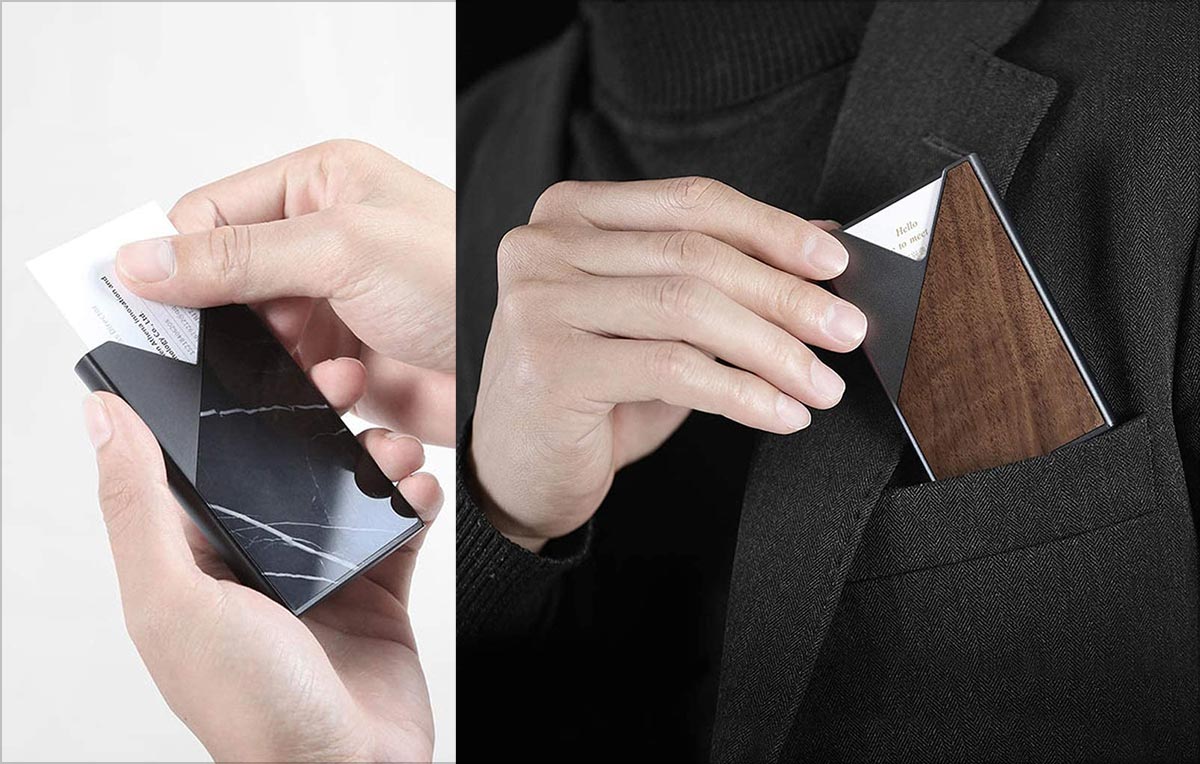 16. Business Large-Capacity Business Card Case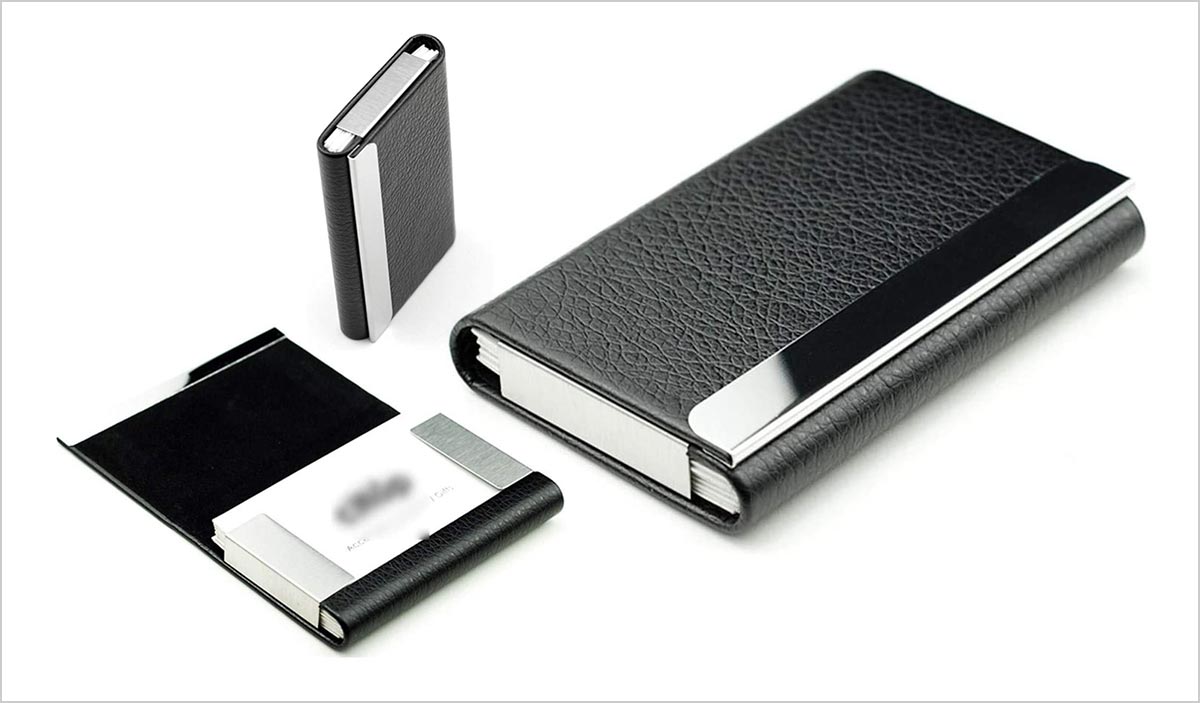 17. Professional Business Name Card Holder Luxury PU
18. Multifunction Handmade Universal Card Case Organizer
19. Name Card Holder Men Large Capacity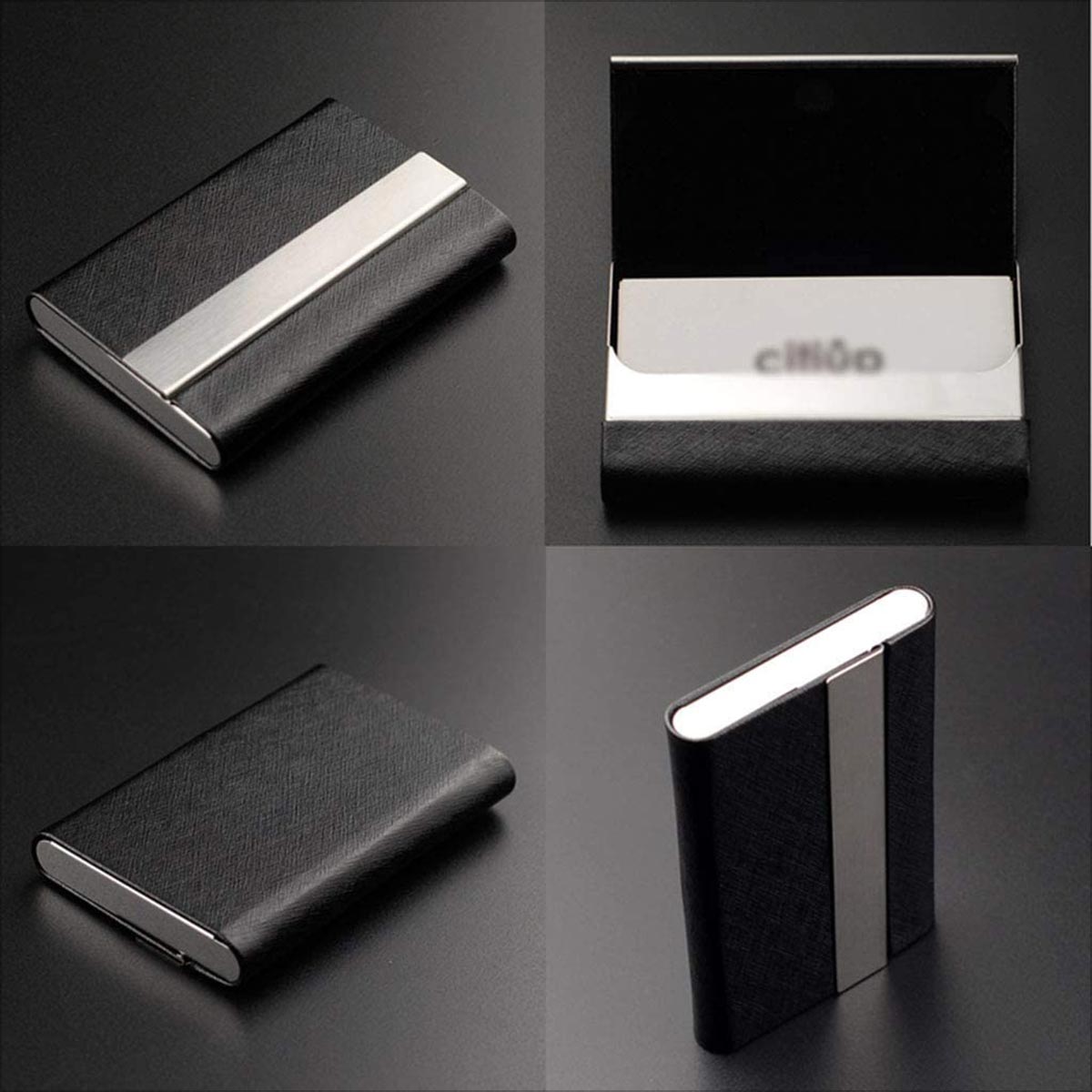 20. Retro Women's Business Card case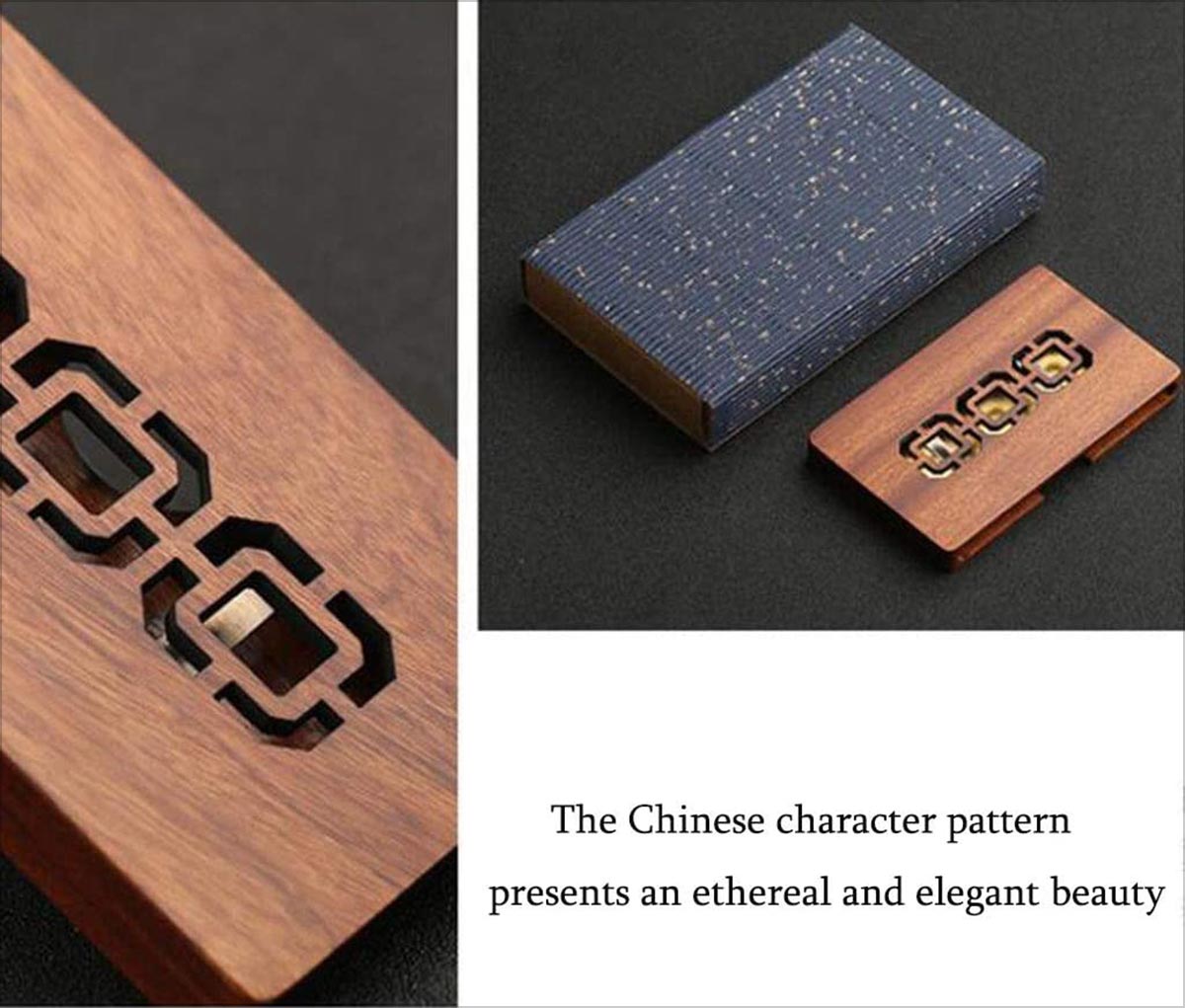 21. C-secure Slim Credit Card Holder for Women with RFID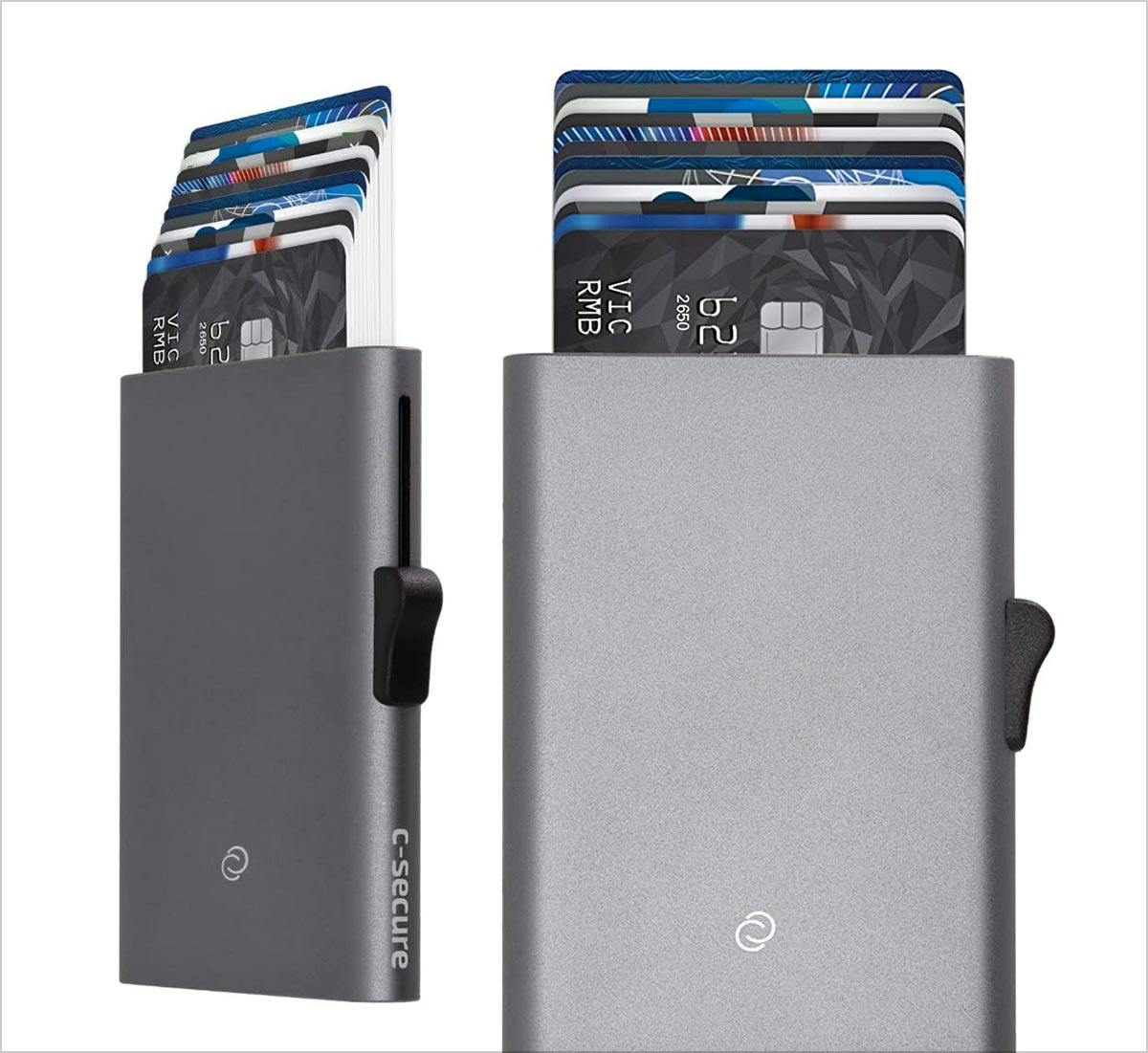 22. Portable Hand-Push Card Holder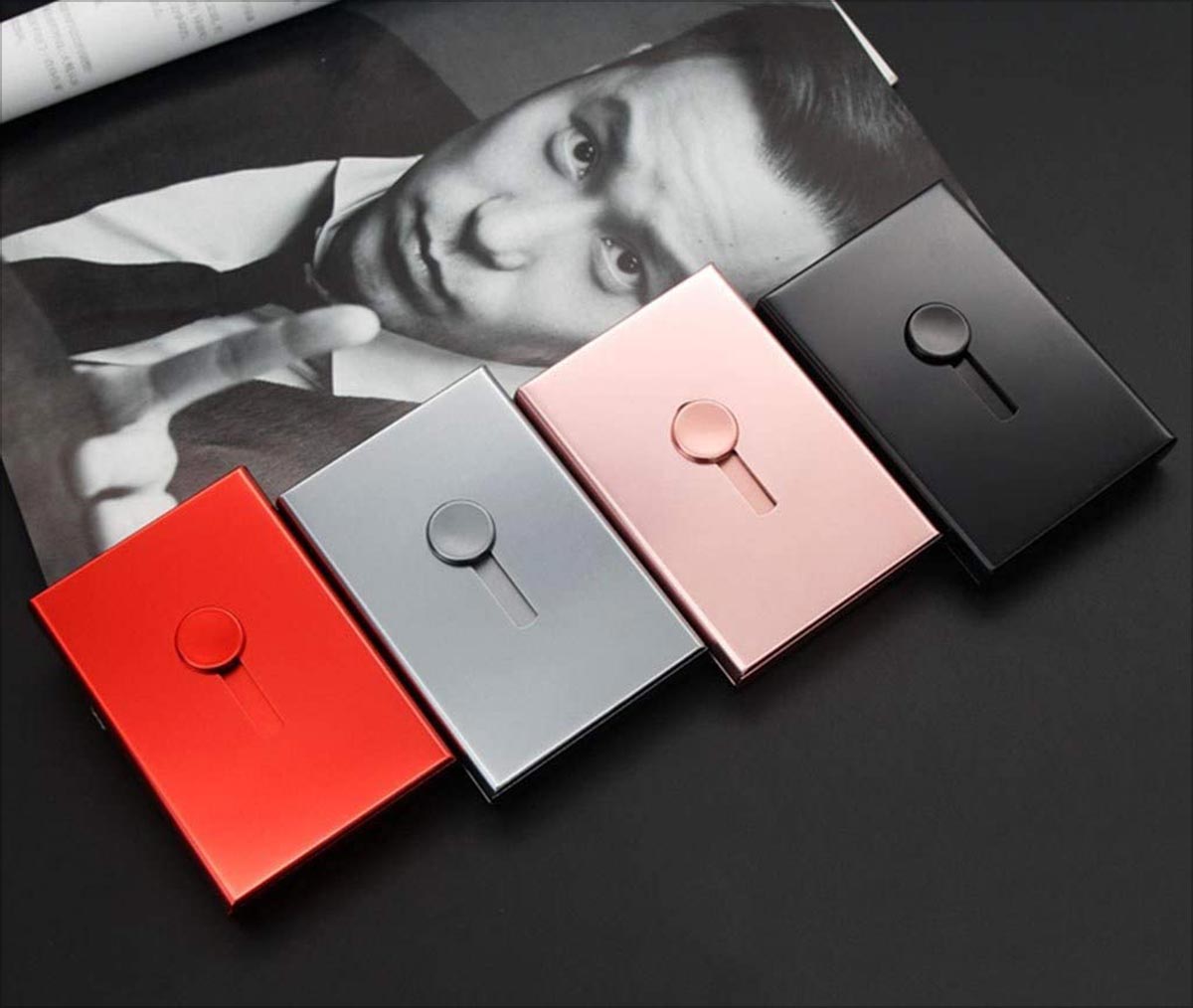 23. Business Card Credit Card Holder RFID Blocking Contactless Card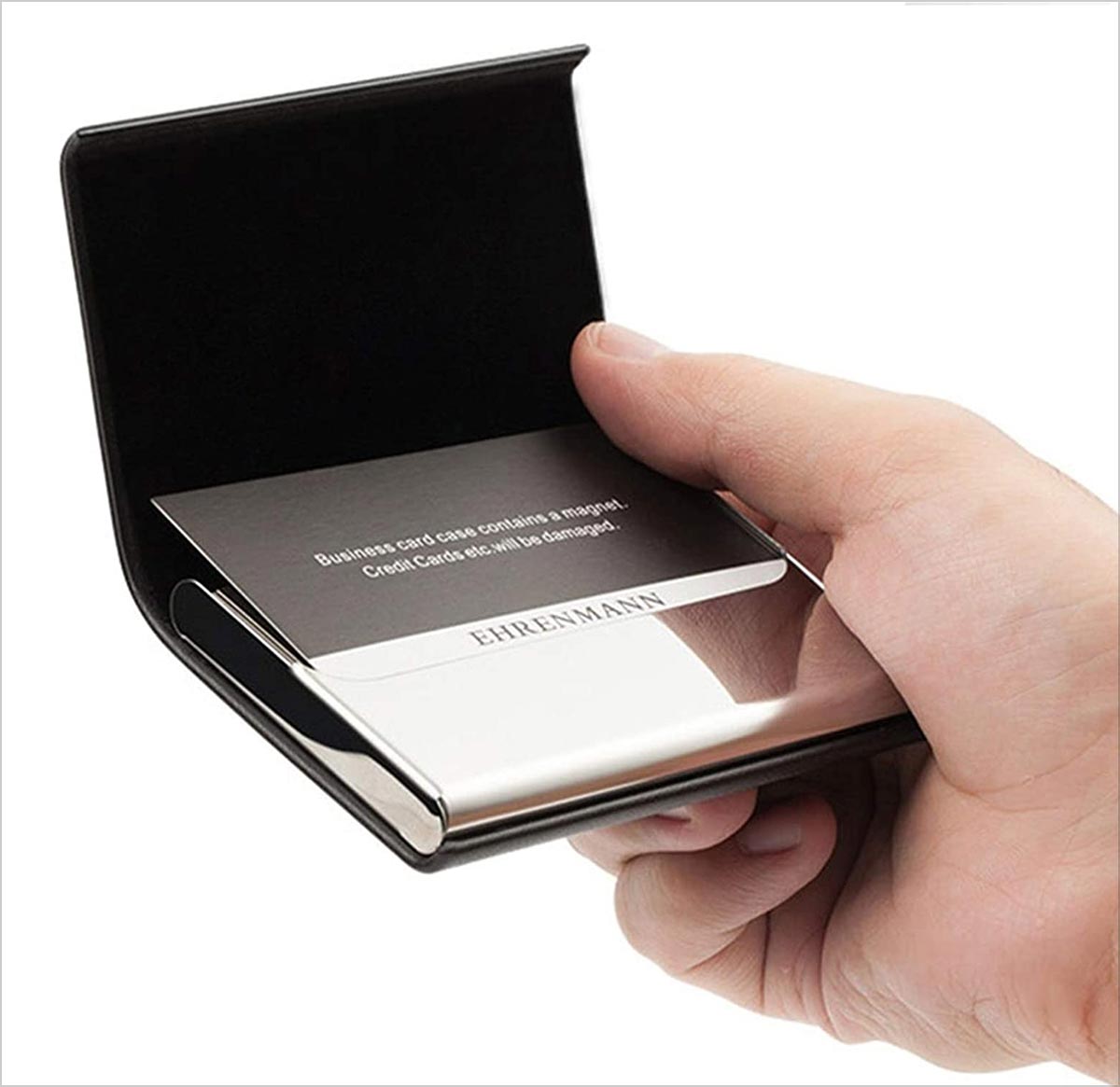 24. Name Card Holder
25. Portable Business Card case Fashion high-end Wooden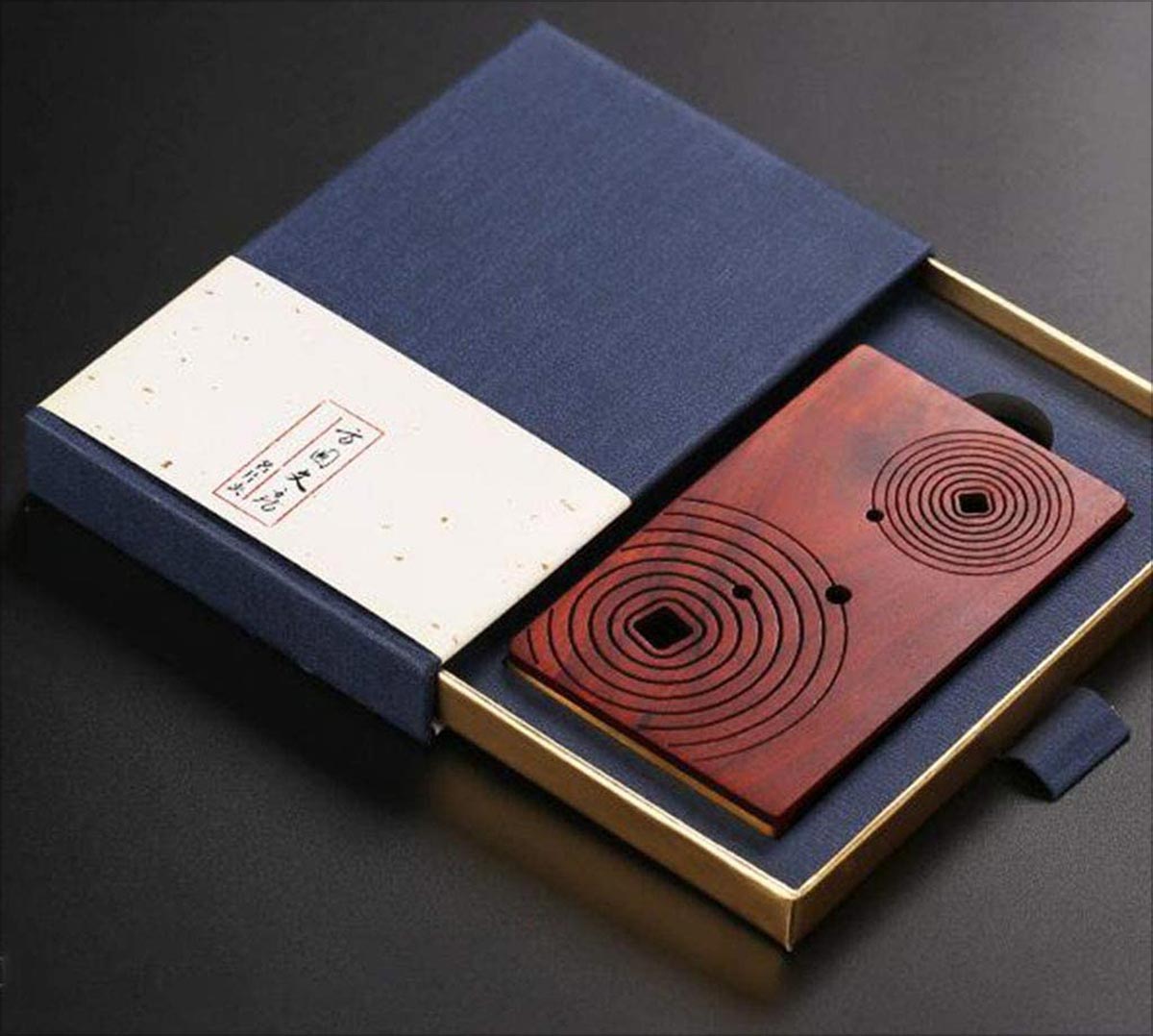 26. Slim Card Case Holder Wallet RFID Blocking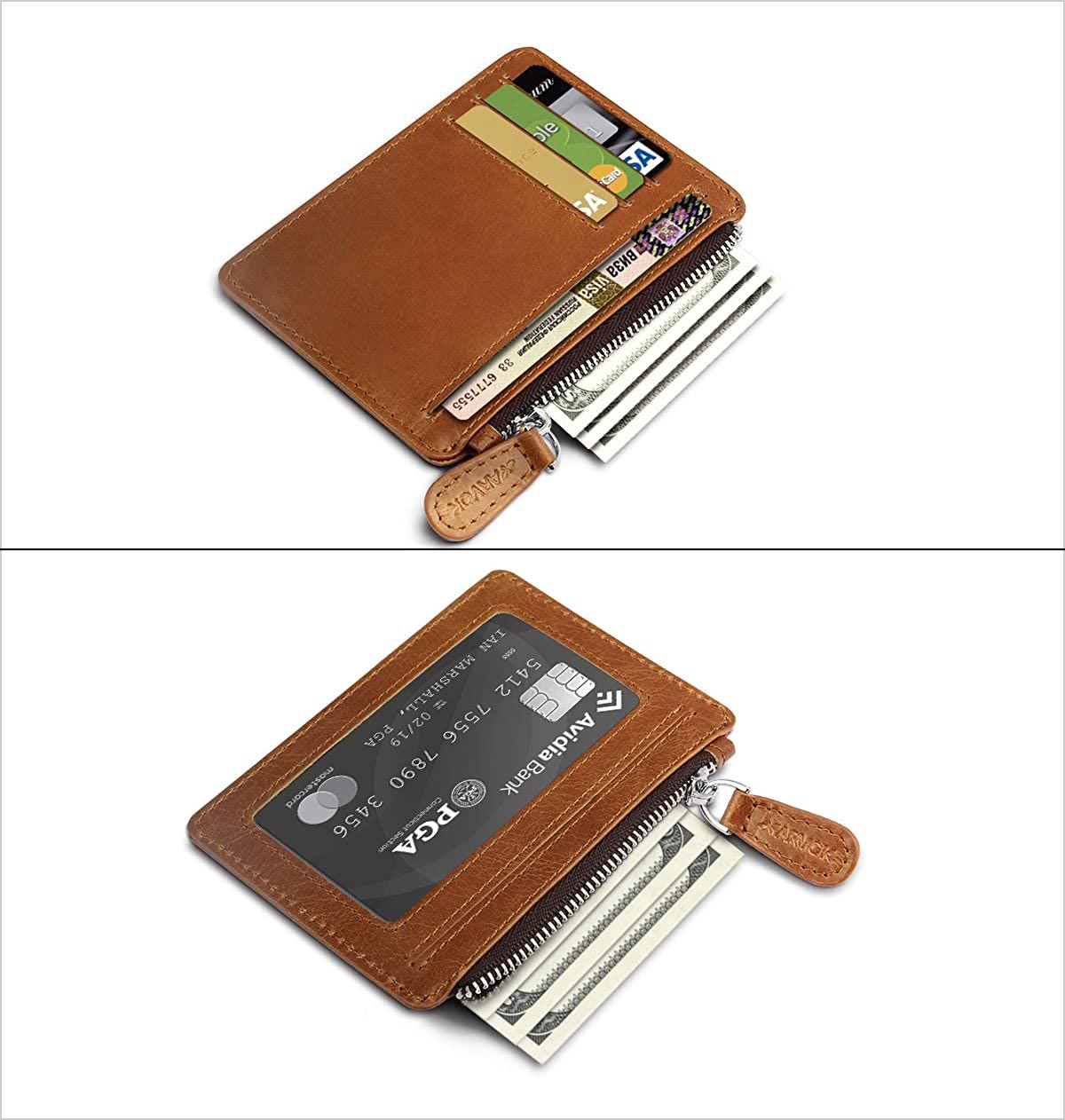 27. Business Card Holders RFID Blocking Card Holder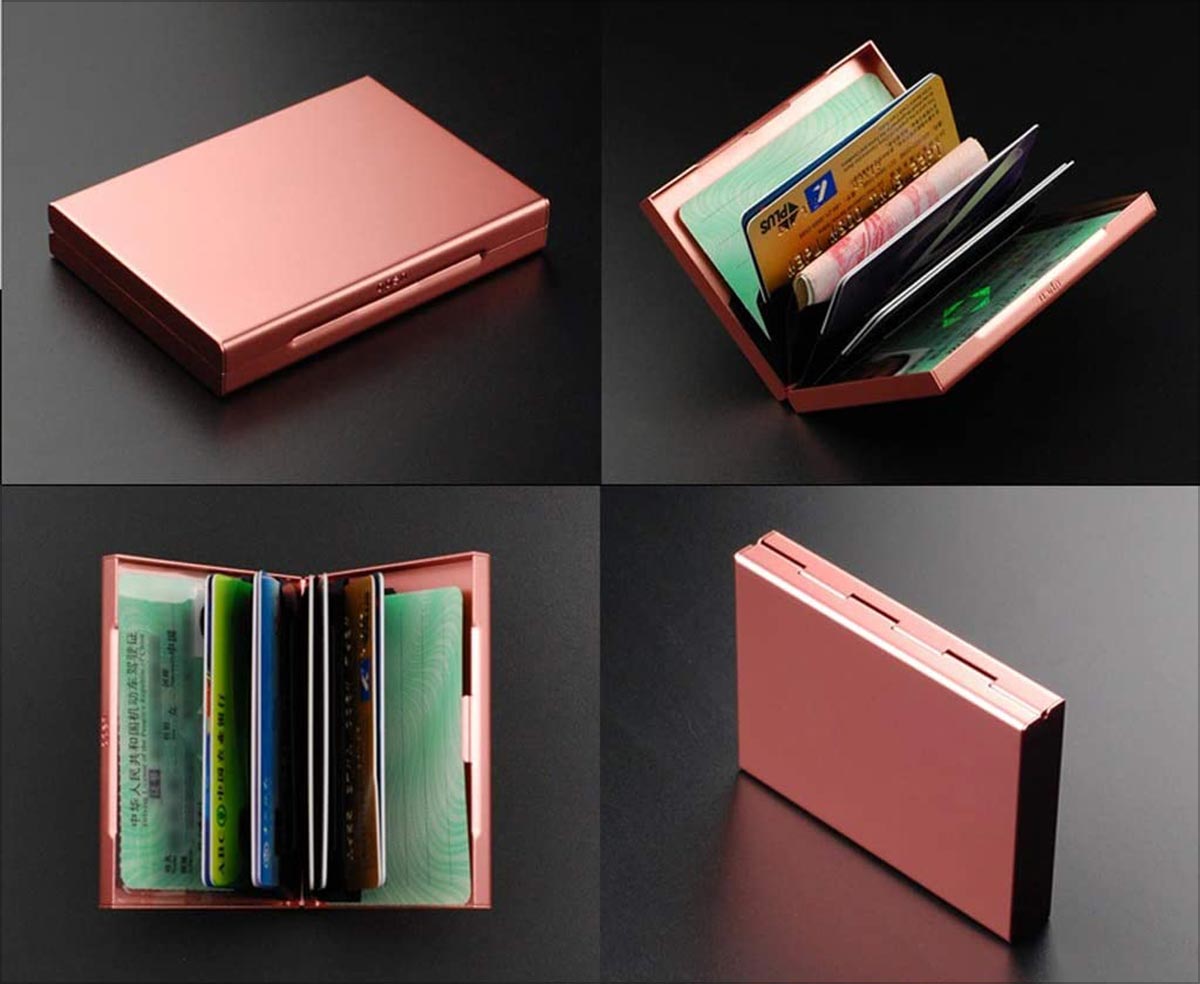 Recommended: