Hi there everyone! We are back with yet another amazing blog of ours and a free but highly editable mock-up PSD file for you guys that you can make the most of for your upcoming design projects. But before we start sharing everything that you guys need to know in order to create impressive business card designs, we are going to be taking this moment to thank you all for the love and support that you send our way and for always sharing our blogs within your personal and professional circles. And we hope to see more of that happening in the future too.
We know that we have come very far when we might not require things from the past to share information regarding us or the businesses that we own, etc. but even then the business cards are going to be relevant and here is why:
Exchanging your business card with your prospective client, job recruiter or with someone during a conference adds more to your credibility or the organization that you happen to represent. But there is so much more to it when you have a deck of business cards with you from which you can share your official information with people without having to be solely dependent on your smart phone, etc. For example; business cards are targeted which means they are given to the relevant people only who can get in touch with you for professional communication such as partnerships, collaborations and stuff like that.
So, your business card acts as one of the most reliable sources of information – not just yours but the company that you are working with too. Now, tell us would you want to come across as someone who is a responsible professional or someone who does not believe in human interactions when it comes to meeting new people that you can always get back to later sometime to reconnect and have the conversation about your future business plans and more, you know?
Recommended: 5 Types of Business Card Printing
In addition to that, business cards also give a really great first impression of you and the organization and we are sure that all of us want that to happen even though we are someone big, right? Because it is always a good idea to be who you are, and what you believe in but also expand your professional circles in order to not only improve yourselves but to also be there for the business needs of other people as well. And we are sure that instead of being competitors all the time or just looking down at other brands that are not as big as we are, all of the businesses must come together for bigger causes that can make the lives of our customers better, that can also help us protect the planet from damaging it further, etc.
So, apart from business cards being easy to exchange, and super reliable that adding the personal (human) touch to the exchange as well, what else do you think business cards can do? They communicate your business or brand personality in an effective manner;you will not have to explain to anyone what you do nor would it be required from you to give a min pitch presentation to the people so that they can decide if they want to get in touch with you or not. Because through your business card, what you will be doing is that you will allow them to check out your business in detail by visiting your website, your LinkedIn account or other social media platforms to carry out their research and while you will be bringing them over to see what you do, you will also make it very easy for them to call you, send you an email or even sign up for your newsletters, etc. too.
Guys, what we are really trying to say here is that never underestimate the effectiveness and power of business cards. Create unique designs, go for a classy finishing and paper when you have used our free business card mockup PSD file to make the designs and start passing the cards on where need be and we can bet that if nothing; you will have a nice business circle made specifically for your business needs.
That is all for today, you guys! We hope that you not only had a nice time reading the blog but that you will also share it with your graphic designer friends, favorite colleagues and other people who you think might be planning to upgrade their business card designs in the near future. Also, feel free to share your feedback and requests with us as well so that we can work on them and be back here with your requested content and more super soon.
Free Business Card Mockup PSD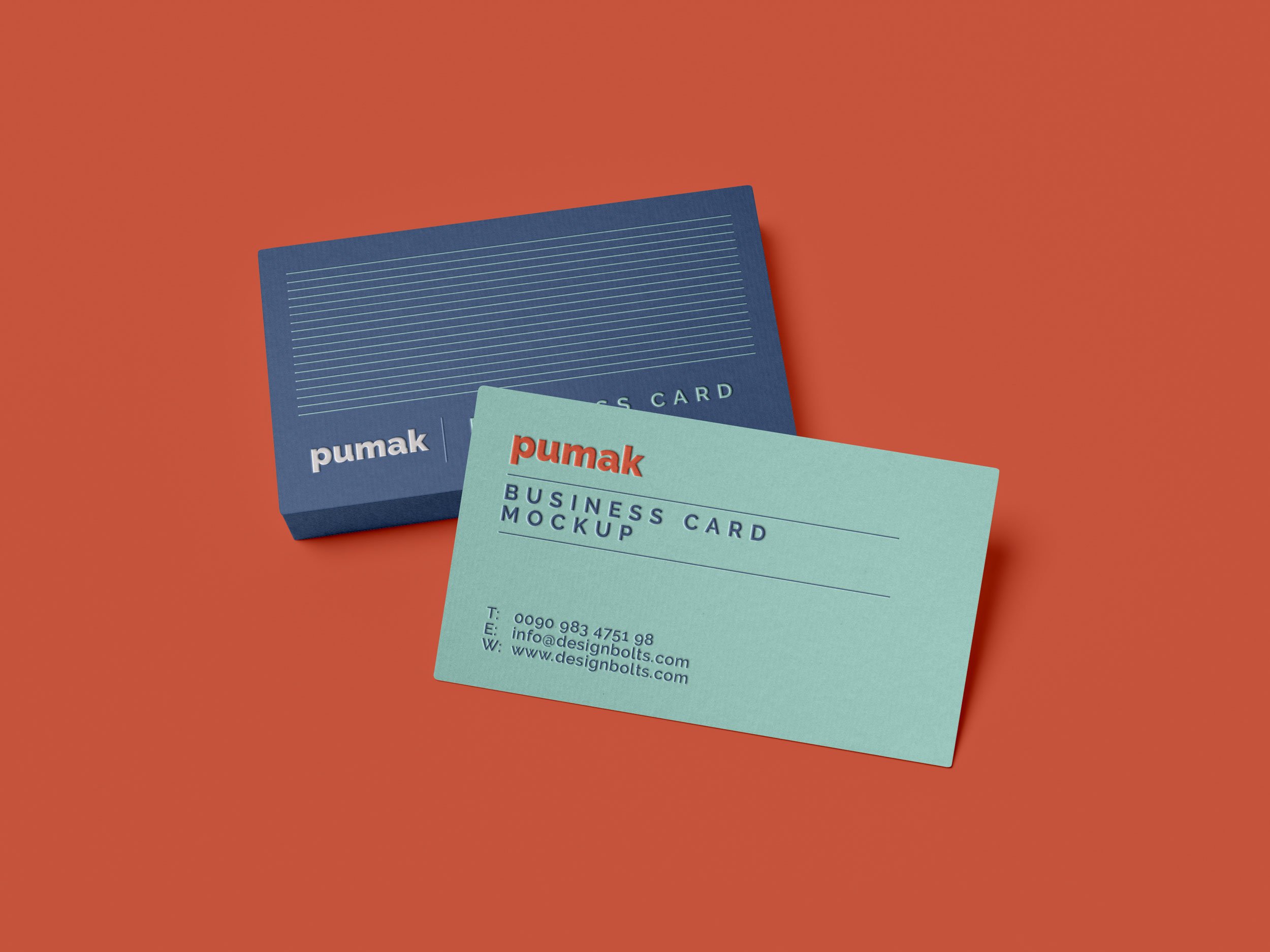 Available Format: Layered PSD with smart object insertion
License: Free for personal and commercial usage
WinRAR File Includes: Free Business Card Mockup PSD
Mock-up Resolution: 3000 x 2250 px 

Note:
1. Free Business Card Mockup PSD is allowed to share online (A Must Linkback to designbolts.com)
2. Say thanks if you like or share/tweet with your friends. That means a lot to me.
3. And don't forget to subscribe to receive for more high quality premium freebies & awesome articles only.
Download Business Card Mockup
More Awesome Free Business Card Mockups: