Hi, there friends! We are super excited to share our today's blog with all of you but before we formally do that, we would like to take this moment and thank you for your overwhelming response to our previous blogs and for also sharing them with your favorite people as well. It always feels great to know that we have your support and that you are always ready to share your genuine and well-drafted feedback with us too. In order to keep creating more and better content for our future blogs, we would love to encourage you to keep supporting and motivating us.
As you all know that water is one of the most essential parts of our lives when it comes to the consumption of it – be it cleaning the vegetables or fruits, or cooking or be it drinking it directly from whatever containers that we use to store it which means that it is also very important for all of us to know and understand that there many parts of the world in which the population does not have access to clean drinking water let alone use it for other purposes as well so, while we consume water in one way or the other, know that we need to do that carefully so that somewhere someone else can find water for themself and for their loved ones.
Okay so, as far as the designs are concerned that you will be working on to create 1-liter water bottles, there are a couple of things that you guys should know before you start working on the project for example; at what places the bottles will be stored and served like there are shopping malls that store huge quantities of water bottles and then there are eateries (big & small, fancy and regular) that also serve water to their customers which means that you will have to design the bottle that best suits the environment it will be a part of.
Another thing that you must pay attention to is the usability of the water bottle – of course, you can make the design as fancy as you would want to but you also need to understand that the water bottle will be picked up, carried to one place to another and also opened with one hand at times too. And do you know what that means? That means that the design must be so user-friendly that anyone and everyone would want to get more water bottles from your business because of the convenience that you are providing to them.
Recommended: Free 1 Liter Mineral / Drinking Water Bottle Mockup PSD
We absolutely love a nice & clean water bottle label design – something that not only represents the business effectively but it also attracts more and more people so that they can purchase the product as well. If you are wondering how to attract audiences to get a bottle of water that your business is selling, then you need to consider all the elements that make the packaging designs so powerful that you go to that aisle, pick the product, and then consume it too in order to check how it is. The same goes for water bottle designs – you can work on the quenching of the thirst factor and then design the water bottle label and you will see that more people are attracted to the products. You can plan out seasonal themes for the designs as well and we can bet that you will notice an increase in the purchase and consumption of your water bottles so, there are multiple ways of doing one simple thing of selling the product to the people who need it but the best one is that speaks to your existing and potential customers at personal and emotional levels.
Oh, and before we conclude the blog, we would also like to mention that you must keep in mind that the water bottle label needs to be of good quality so that even if the bottle is touched with oily or otherwise dirty hands, the label can still be read out clearly as that's what good packaging means that it is still relevant even after the product has been used. You can check out the different options that are available in the market for the labels so that you can make an informed decision about it as the rest of it will be designed and executed once you have gotten comfortable with our free 1-liter water bottle mockup PSD file.
Recommended: Free Premium PET Water Bottle Mockup PSD
And that is all for today, dear friends! We hope that you all had a great time reading the blog and that you cannot wait to start designing your very own 1 liter water bottles as well. If you did like reading everything that we have shared here, do share your feedback with us in the comments section and while you are at it, don't forget to share the blog with your favorite colleagues too. We will see you guys next time with something more fun and interesting to work on.
Free 1 Liter Water Bottle Mockup PSD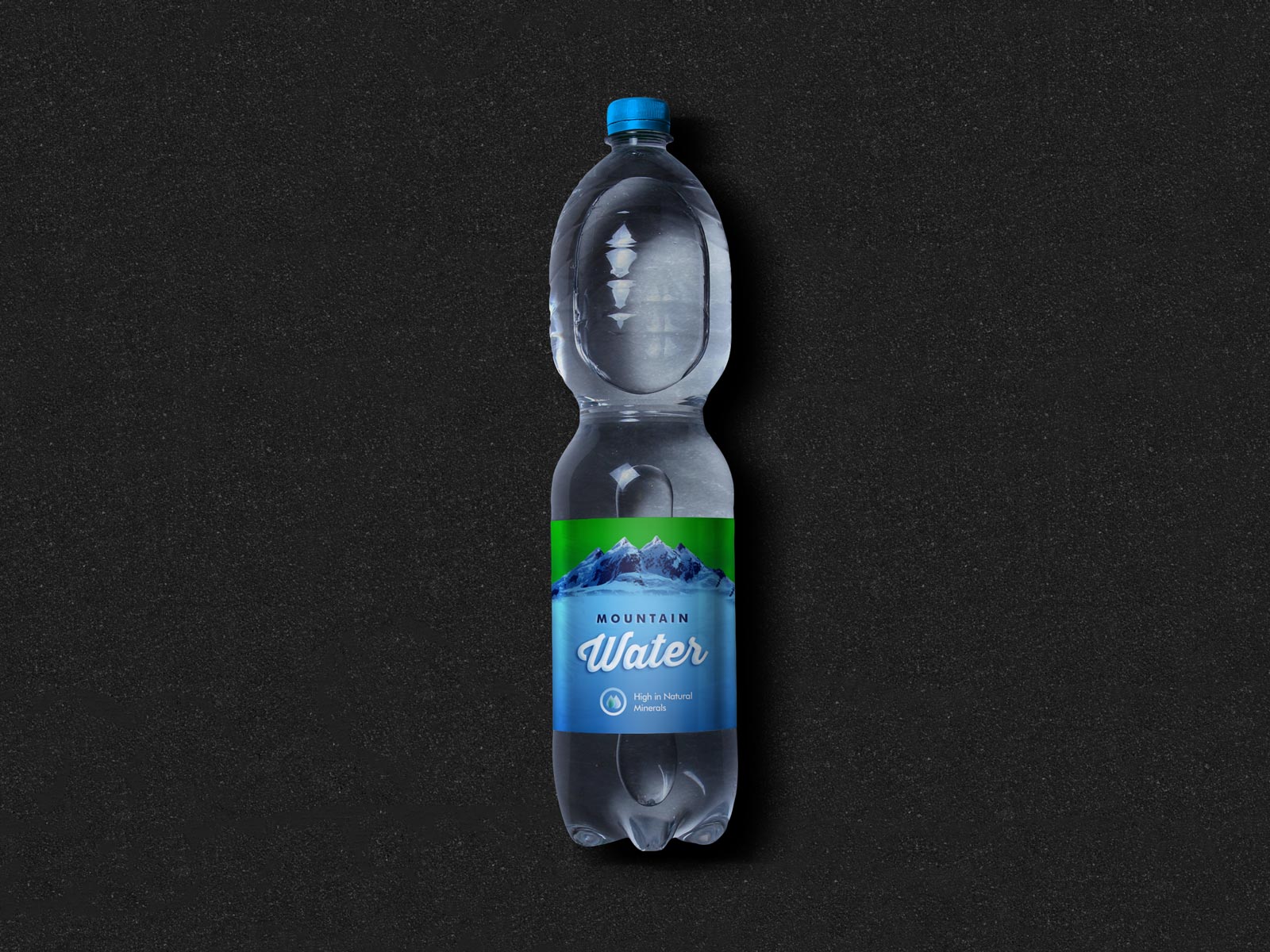 Available Format: Layered PSD with smart object insertion
License: Free for personal & commercial use
RAR File Includes: Free 1 Liter Water Bottle Mockup PSD
Mockup Resolution: 3000 x 2250 px
Note:
1. Free Water Bottle Mockup PSD set is allowed for sharing online (A Must Linkback to this page)
2. Designbolts signature is placed as first layer kindly hide and use the mockup
3. Say thanks if you like or share/tweet with your friends
Download Water Bottle Mockup
Recommended: