Hi guys! We hope that you had a nice time reading our previous blogs and that you are also making the most of them for your personal and professional purposes. For today's blog, We are going to be sharing all the differences between modern and contemporary design so that, for your upcoming projects you are more aware of how to ask questions during the briefing sessions and meetings and can also bag business deals with more knowledge and the ability to make informed decisions as well. But before we do that, we would like to take a moment and thank you all for the love and support that you guys shower us with and for making sure that all your near and dear ones are not only reading the blogs but also utilizing them. And we would like to see more of that happening in the future too.
Okay so, first things first, regardless of the scale of your project(s), etc., it is extremely important to know what you are expecting from your design team or what you want to offer to your clients for a smooth delivery of your projects. It is also crucial to understand the needs and demands of your clients so that, when you present your thought process or deliver your project, you have done exactly what was expected from you instead of creating something on your own that might not be useful for your clients, etc.
In this part of our blog, we are going to be talking about the major differences between modern and contemporary design so that you guys can not only understand what is meant by these terms but you can also guide your clients as well as your friends and acquaintances, etc. well so that they can understand what they want to incorporate in their upcoming projects. We would like to request you guys to make sure that you guys read the blog till the end to know and design better for yourselves as well as for the businesses that you are associated with.
In the context of graphic design, industrial design as well as product design, both the terms modern and contemporary are relevant so allow us to share the different meanings and connotations these terms have.
Modern designs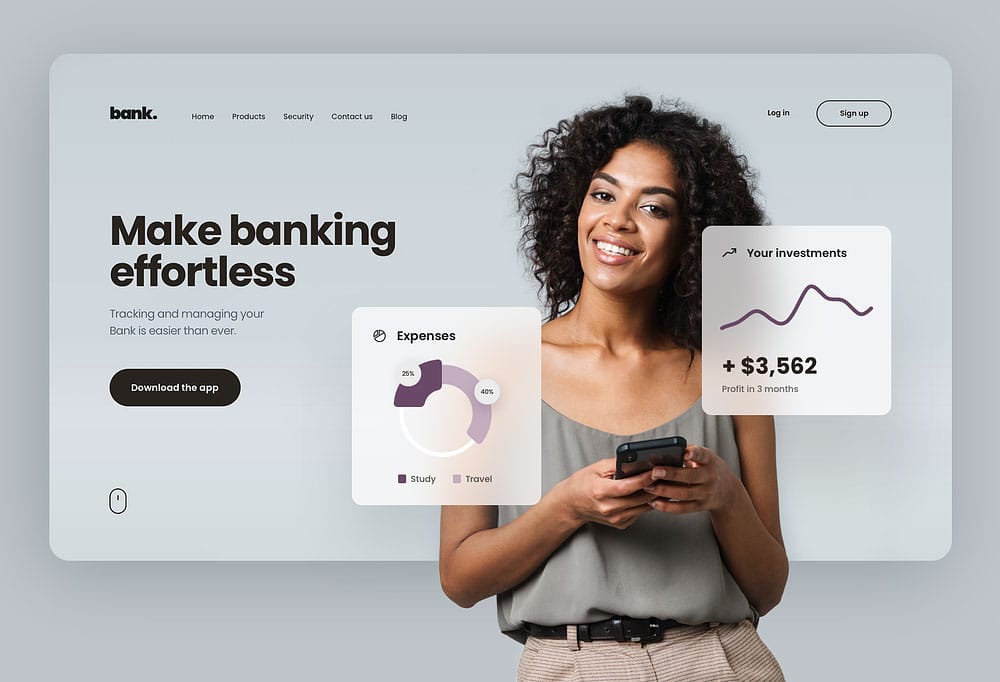 Credit: https://dribbble.com/shots/15721525-Banking-landing-page-concept-design
refer to a design movement that emerged in the period from the early to mid-20th century. It can also be said that this period started in the 1920s and lasted till the 1950s. Also, you guys can get clarity by knowing that modern design is associated with the modernist movement and covers various design fields such as graphic and industrial design.
We would like to also mention here that the basic characteristics that you can observe in modern designs are that there is an emphasis on simplicity, functionality as well and minimalism. In addition to that you will also notice the use of geometric shapes, grid systems, and clean lines as well. Note that the elements that you will not see in modern designs are ornate and decorative visual elements that overdo the overall look and field of the design. You will find it interesting to know that modern designs also incorporate innovative technology and materials of the time. On the other hand,
Contemporary visuals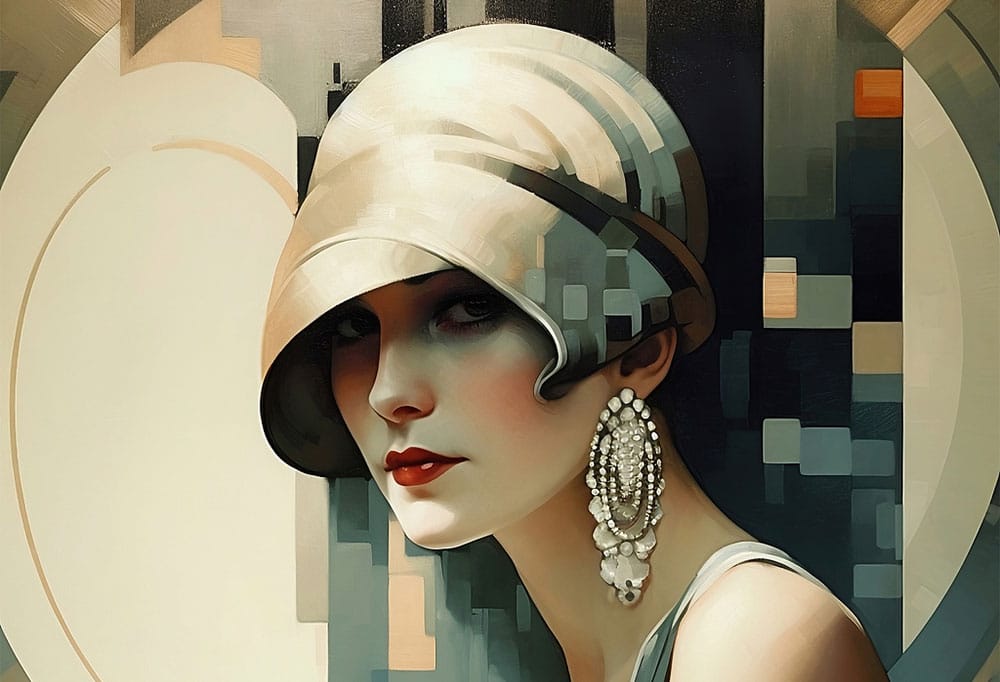 Credit: https://dribbble.com/shots/21089326-Art-Deco-Woman-1
refer to thought processes and designs which are not only created in the present time but are also relevant to it as well. We would like to mention here that contemporary designs do not have a historical background or attachment to any design movement as they are created keeping in mind the designed trends and influences which reflect whatever is happening in the present.
Contemporary design also includes characteristics that reflect the trends which are the latest and innovative and such designs are created keeping in mind diverse visual elements which is why they are more experimental and flexible too. Contemporary designs also incorporate a huge range of materials, design trends, and influences which not only offer innovation but sustainability in the design as well.
That is all for today! We not only hope that you enjoyed reading this blog but that you will also share it with your friends, favorite colleagues students, etc. as well so that they can know the difference between modern and contemporary design and can also be better at whatever they are doing in their respective fields. We would also like to encourage you guys to share your special requests with us in the comments section so that we can work on them and be back here super soon with your requested content and more. Until then keep reading our and sharing our blogs within your personal and professional circles.
Recommended: